The Proliferation of Religion in Pakistan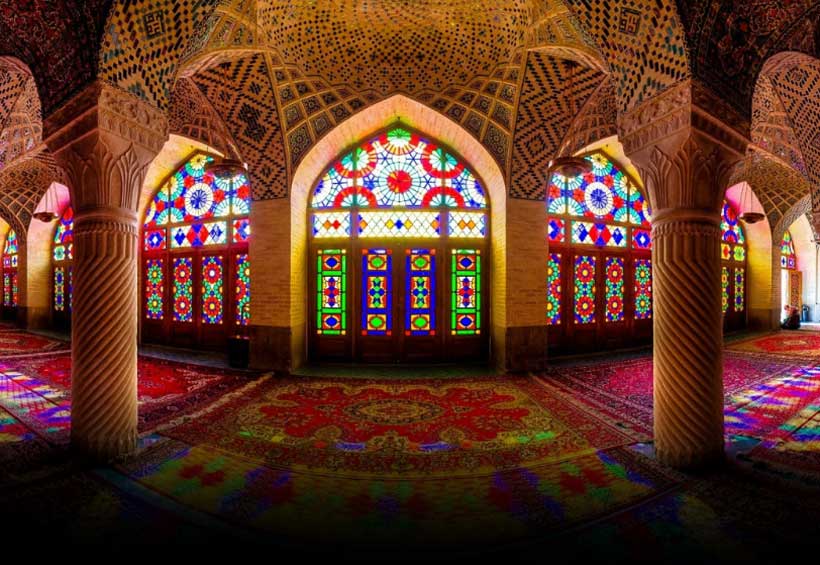 Pakistan was established in the name of religion by the leaders of that time. Although they didn't wish to use the name of religion as for personal interest or for the monopoly of some groups. Religion was used in history of Pakistan by different groups to gain power. In the era of Zia ulHaq religion become the most influential factor in the politics of Pakistan. Zia used religion to sustain his own power, the religious parties fully supported the reforms in every sector which gave religion as tool for politics. The era of Zia ulHaq consider as mullah- military alliance. This alliance was formed to empower the right wing religious parties within the country. The changing politics of external environment gave further straighten to this alliance. The invasion in Afghanistan and expansion of communism threatened Pakistan's security. Pakistansupported the Afghan resistance as proxy war with Soviet Union. This time was the massive proliferation of religion to motivate the young people to fight against the aggressive forces in neighboring Muslim country. The process of islamization took deep roots due to the Zia's policies in the country.
Zia followed Jamat-i-islami version of Islam and combined religion with politics to prolong his rule and to justify his policy actions. With the diversified civil society this action created many setbacks for the country. On the other side, progressive liberal parties stand in the corner due to powerless and helpless. The reforms took in educational sector based on religion, the one section of society go more radicalized. Historically, the roots cause of Islamization and secularization have been originated with the concept of Pakistan. There were no genuine efforts towards the state apparatus early. The adoption of extremist ideology by some groups has badly affected the image of Pakistan and political structure. Though, modernists of Muslim League have the strong recognition that religion has the important element for their legitimacy. Modernists said that western democracy under the British model which was not ready to bring change in their political realm. The modernists believed that current interpretations of law would be responsible of the elected Muslim members through the concept of consensus. They said that it is not necessary to bind the state structure with Islamic medieval laws. The consensus was thought as sufficient for Pakistan todram the structural mechanism according to the Islamic laws. On the other hand, the religious fundamentalists were not satisfied with the proposed structure.
The development within the political structure of Pakistan has been followed by the coming administration in 90s. After the collapse of USSR the behavior of USA towards Pakistan has changed. The idea of New World Order has emerged suddenly and the international scenario changed. Pakistan had to needed with positive approach to run a new direction but the country remained under the occupation of traditional power politics between power center groups. The state was under the influence of religious parties and these groups have become stronger in the ground. During the process of Islamization simple demand to implement the Sharia laws in Pakistan. In this development the religious segment of the society was become strong and the intellectual society groups were totally missing. Now these groups are openly use the name of Islam for their own means and interest. The religious right wing groups only use the name of religion to gain support from the people. But they lost the actual power support of masses. Religion was used for the domestic and political objectives and also religion was a dominating factor in foreign policy. The new era of relations reestablished with Islamic world. Due to such new developments regional and global level attracted towards the country. The counter forces and thinking patterns all had affected by these new developments in the country. Though, these movements got not support globally, but they succeeded in farming the image of Islam throughout the world. In short extremism can never be a choice of common people and they are living within the diversified cultural and religious differences.
After the 9/11 Pakistan has no choice to support the new global alliances against the Taliban and Al-Qaeda groups. Pakistan was forced to take action against the former Jihadi elements within the territories. Pakistan has started actions against these groups under the new US pressure and become the front line state in the war on terror. The domestic militant groups were mostly operating within the tribal region. They were become the most challenging factor for the security of Pakistan. Most of them were the products of local madrassahs, they has strong linkages with the criminals and other militants groups. Pakistan has faced many problems to distinguish between them. Islamic groups and militancy has deeply affected the domestic model of political structure of the country. Early religious scholars have the great contribution of ideas towards the development of the society. They reached an effective structural mechanism for the state. They were remained vocal but not extremist in their ideas and neither had they inclined towards militancy. The madrasahs in all over the Pakistan in beginning they were not inclining towards militancy. They have strong relations with the institutions of Pakistan. But the element of militancy started during Afghan war it gave them an opportunity to use the force to achieve their goals and objectives. These groups and militants organizations have been used by the warlords. They are controlling and utilizing them for their own political objectives
Pakistan has adopted many policies to counter these militant groups and their activities. The most important step taken by the government was "Reforming the Madrasahs". In June 2002 this Regulation Act was formulated. Mostly madrssahs are not run by the government they are working independent through other means of financial resources. Some changes were proposed in educational syllabus but this was not handled properly
Relentless Debate on Forced Conversions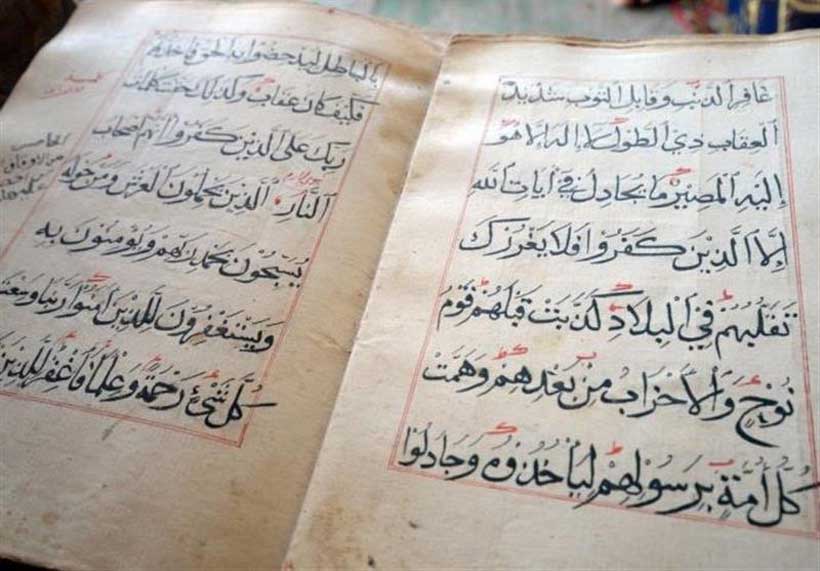 Forced conversion is the illegal conversion of a person from one religion to another religion in duress, force, threat and without free consent. The victims of the forced conversion, are mostly the low-caste Hindu girls, are abducted, then trapped in love and then got married with the Muslim men in the seminaries / Madrassas.
The relentless debate on the forced conversions has been in the limelight throughout the Country across the decades. The forced Conversion bill was placed in 2016 and sadly it was effectively blocked by the mobilization of the Islamist groups and parties. A group of Ulema, including the Council of Islamic Ideology (CII) met with Dr. Abdul Qayyum Soomro, the chief minister's special assistant on religious affairs, on December 5th 2016, and termed the bill against the basic principles of Islam. 7 Religious parties in Karachi launched a campaign against the bill in order to pressurize the Sindh government into repealing it. The JI argued that there could be no age limit on people converting to Islam. Maulana Tahir Ashrafi, of the Council of Islamic Ideology (CII), opposed the idea of age limits on conversions. Religious Parties threatened to lay siege to the Sindh Assembly if the legislature did not repeal the bill. JI leader Advocate Asadullah Bhutto claimed that there had not been a single case of a forced conversion in Sindh. When the chief of JI, Sirajul Haq, called PPP co chairperson Asif Ali Zardari the PPP-led government quickly announced that it would make amendments to the law.
The case study of the two Hindu sisters Reena and ravina meghwar underage girls from Ghotki district of the Sindh were illegally converted and enticed by two Muslim men who were already married and had children. Those underage girls after their conversion into Islam, they are prevented to meet their families once they get married with the Muslim men.
This case has depicted the illegal conversions discriminate the laws protecting their rights like Pakistan is a signatory to the Universal Declaration of Human Rights which states that the right to freedom of religion includes the right to change one's religion and that no one shall be subject to coercion to change their religion. The Hindu Marriages Act was passed in 2017 to regulate their marriages but they could not avail benefit from that act and its implementation is zero. Many of the Hindu conversions violate Sections 3 and 4 of the Sindh Child Marriages Restraint Act 2013, which sets 18 years as the minimum marriage age.
Every year 1000 girls are converted into Islam forcibly as per the report of South-Asia Partnership, Aurat Foundation and Human Rights Commission of Pakistan. The hotspots for these conversions are Thar, Umarkot, Ghotki and Jacobabad where these so called conversions take place in large amount. People Convert due to their financial conditions It identified the landlords, extremists and weak local courts are working together to perpetuate this menace rather than defeating the discrimination against the minority groups.
Haris Khalique the writer and General Secretary of the Human Rights Commission of Pakistan postulated the scenario these conversions transpire the economic deprivation and patriarchy. Most of these girls come from the scheduled caste and the men they marry are financially better off and that become power dynamic.
Ironically, Pakistan is signatory to the international covenant on Civil and Political Rights and has ratified the (CEDAW) convention on elimination of discrimination against women which clearly envisages that women can enter into marriage with their free consent, but the present scenario in Pakistan shows the ugly side of the picture.
On the whole, the Government has to lay an embargo on the proselytization by approving the bill and implement it widely across the country so that the individuals from the minority and scheduled castes feel secure at their places. Besides, the government has to end this limitless debate of forced conversions by ensuring the equal rights to the religious minorities according to Constitution of Pakistan 1973.
Science, religion and the quest for rationale and spirituality
Since human history evolves, man is considered as an unexampled procreation owing to his rational behavior. When his reasoning and intellect grow in pluralistic society, he looks through fundamental questions to be answered. This proclivity of probation is drawn to the context of either natural reasoning or supernatural explanation. Hence, this distinctive disposition demarcates a line between "Science and Religion", without knowing the fact that there are two sides to every picture. Consequently, religious representatives reject scientific facts as it does not meet their spiritual needs and impressions.. However, others deificate scientific approach and discard paranormal and preternatural explanations as it seems amiss for their existing subject. Eventually, leading the noblesse to follow either religion or science.
It is the human nature that has put the supreme being (man) in an unremitting mission of exploring truth and reality. Man has been intensely eager to delve and discover this mysterious world. Hence, being conscientious, he rationally tries to investigate the answers of basic questions. This eagerness and curiosity has compelled man to decode and decipher what has been in clandestine before him. This athirst of searching and exploring has always been found in man. Though the scope and radius of man's ideas is limited. He can never surpass what inhibits him naturally. But the ardent wish has mustered courage in him and pushed him to find the answers of all lingering questions. It is a dynamic force employing man to fathom the mystery of his very being. Whatever the force may be, the thing that gives currency to the confrontation and disconformity is the way to pursue those motives. Many people seek their salvation in the folds of religion while many are those who look for science as a medium to man's inevitable mystery. People are divided into two distinct and quite different ways and ideas. Some go for religion, considering it a viable source to all their quests and questions while others deificate science. This is where the shoe pinches. Science and religion are not different things and ideas but the two aspects of a same coin.
Regrettably, many people fail to understand this very notion. They think of science as a separate entity having no relation with religion. They deal with science in a sense to materialize all their dreams and desires. Their pursuance is fixed on material holdings. For these people, this world is last resort to live in. For them its a means to an end. An end which ends when life comes to an end. Unfortunately, inspired by the West; the arch rival of religious ideology, they think of science as a source of all comforts and ease in human life. For these fellows worldly belonging is everything. They never come to know the deceptive face of it. They chant slogans under the spell of West, overlooking their glorious past which has entitled them cachet and prestige in annals of all time to come. Dazzled by the ample successful contributions of science to the modern world, they bow their heads before it. Definitely, the time would come, their sand houses would collapse. Ultimately, they will have to blow away the cobweb of modern science.
Undoubtedly, science is a means to make human life at ease, dealing with materialistic aspect of man's life. Contrary to this, there prevails another mode of human life that is spirituality. Spirituality is an integral part of man's life, without it, man will be like a sole spectator and nothing else. Spirituality is as pernicious to man as food for the hungry soul and water for thirsty lips. Spirituality and man are amalgamated in every aspect. Materialistic aspirations cannot please the departed souls. Feelings cannot be bought. Smile has no match with money. Pure love cannot be linked with lust. Avarice and wealth has no limit. Greed makes man intoxicated and makes him an unsocial animal, a brute.
Besides, sentiments of joy, cheerfulness, happiness and sorrow are valuable and cannot be bought or sold. Such feelings are attainted by penetrating deep into the folds of a religion. That is religion which opens the new dimensions in man's life and takes man to the highest horizons of peace and tranquility. This is religion alone that makes man's life complacent. It is said and rightly so, a contained mind is a bliss to mankind. This containment is achieved when man comes into the folds of religion. Religion is not a name of an outmoded ideology, no longer existing. It is a source of eternal salvation. It is the best source to peace, prosperity and progress and will remain so, till doomsday. Religion has much to offer man. It encompasses highest schemes of social and moral uplift.
Alternatively, it has been order of the day to chew out religion. Merely going into some books of insolent demagogues, young minds pick religion to pieces. These minds are turned round the fingers of their leaders who spoil their worldly life and detest their life after death as well. One cannot blink the fact and if so, man would find no place and would ultimately lose into the unending race of material desires and unlimited aspirations.
Certainly, this is religion which paves a way for departed souls to salvation. Materialistic belongings could provide temporary happiness and joy but souls can be satisfied merely by perfection of deeds. Religions guarantee man a better life after death. Those who stick to the notion, shun all their materialistic desires and become a pure soul. For Almighty God promises a better life in heaven. One could find many examples from history where experiencing profound penetration into mysticism and spirituality, individuals shook out the yokes of slavery and ascended the higher planes in their lives. They would be heightened to higher horizons for sure in heaven as well. Gautam Buddha, Bhagat Kabeer, Saami, Khwaja Nizamudin Chishti, Abdul Qadir Jilani are some instances in view. Their efforts and search for reality will never go in smoke. They are rewarded in this world and will be awarded there after. Those devoid of such a fully blooded force are really unfortunate. They become stoic and nothing means them except materialistic achievements. That achievement IS nothing at all. This pursuance makes their gifted life aimless, motiveless and purposeless.
Additionally, religion teaches that nothing is out of blue. Everything is inter connected. Nothingness has a deep meaning. When there was nothing, everything existed and that everything comes to screen from nothingness. When eyes are closed, man sees nothing and feels everything has lost. Man thinks so because his imagination has a limit. He cannot surpass that line. But actually, everything exists and by closing eyes before it, nothing becomes obsolete and outmoded. This offers a strong point in the case when a man dies. Materialistic perception instills in man the idea of nothingness behind his death. Whatever materialistic belonging is , man should strive hard to gain it, accumulate it and access to it by hook or crook. This idea employs man with tiring motives. Man going so far, tries tooth and nail achieving that purposeless objective in his short life hardly going sixty to seventy years.
Again, how fast a man can run after unlimited aspirations in a limited time? How much a man can achieve in his short life? How much a man can eat on an empty stomach? How much a water can a man drink when on thirsty lips? Just a morsel of food and a draught of water, nothing else. Hunger can be saturated, thirst can be quenched if intended so. Otherwise greed, lust and avarice is an unremitting race that never ends.
Nevertheless, according to science only that particular thing is reality which is approved by sense, observation and experimentation, reason and intellect while the rest of the things are unreal or illusion. But the fact is that five senses cannot reach the "ultimate reality". Similarly, reason and intellect do not work beyond the radius and scope of the five senses. Human understanding and intellect is limited and full of error. Hence, the diameter of scientific observation and calculation is limited only to what human senses can perceive. How can it then measure the revelations of religion which are immaterial and metaphysical and essentially spiritual?
Taking history as a guide, it can well and truly be said that religion along with science can wipe out all such endless and limitless desires. Science eases difficulties and offers comforts while religion can rid man of worldly tyranny and oppression. Religion has had its past, it has a present and would have a bright future coupled with scientific approach. It is religion that can blow away the cobweb of modern science and can torn away the yokes of materialism from the face of the earth. And it is science that can flourish the blind faith to logic and reasoning. Religion is not a static force. It is a dynamic force that can bring change and can offer mankind higher and nobler ends. While science can make man's life in conformity with worldly comforts and pleasures. Great astronomer Sir James Jeans has rightly said that greatest problems of science could not be resolved without believing in God. Same applies when religion is devoid of reasoning and logic.
Hence, religion when interpreted through scientific logic and reasoning offers a firm belief in the divine commandments. Eventually, enhancing the spirit to responsible accomplishment of those obligations. Reason based belief not only makes the person committed to his religion but also mounts his desire to mull over the heavenly doctrine aiming to discover the hidden treasures. Likewise, science seems impuissant when confronted with the quest and queries regarding mysterious universe and metaphysical things thereupon showing its limitations. Therefore, religion and science should be seen from an eye of same magnifying glasses otherwise this would be a parting effort to an intermixed entity.
Inflation in Pakistan during the Holly Month of Ramadan
Ramadan is considered one of the holiest months in the Islamic calendar for Muslims all over the world. As for as Pakistan is concerned, it has always been a tradition that whenever Ramadan comes the inflation rate also increases. With the advent of Ramadan, the inflation rate is increased by 14.56 per cent within the country. Two types of Muslims throughout the country wait anxiously for this month. For one type of people, it brings happiness and blessings and for another type, it brings a massive amount of money. But it becomes a curse for the poor people when prices of the edible items touch the sky. While this month of Ramadan becomes blessings for the business community and hoarders that take as much benefit as they can. As 2020 had already remained the most challenging year of the twenty-first century because of the pandemic outbreak throughout the world. Almost every country has been victim Covid-19 where thousands of people are dying every day due to this deadly Virus. Because of this pandemic, the people of Pakistan are facing a dual challenge such as unemployment and increasing inflation.
Moreover, as for as the hard restrictions of lockdown against the spread of coronavirus have been implemented resultantly all of the economic activities such as construction, manufacturing and many other industries, which were the only source of earning for labour community, have been closed. In addition, the poor people who earn a few hundred per day after working the whole day have nothing to do, their lives are in trouble and they are worried about burning their stoves because of a current lockdown situation. They are restricted to their homes and there is no any available platform for them to earn. In this hard situation, the profiteering has taken birth, the profit earners have risen the prices of daily food items at alarming rates despite lowering the prices in respect of Ramadan. It is a painful truth that despite being a Muslim state, there is no any leniency in the prices of very basic and demanded vegetables and fruits such as flour, gram flour, oil, potatoes, tomatoes, lemons, sugar, red chills, chicken, watermelon, dates etc. in the Holy month of Ramadan.
These skyrocketing prices have compelled poor people to break their fast with only water. Moreover, they have nothing to eat after breaking their fast because of the high inflation rate. In this regard, inflation has been the major problem of the people of Pakistan facing from starting particularly in the month of Ramadan. But being a human it should be stopped at least in this staggering circumstances where a pandemic has wrapped the whole world and people are dying because of this dangerous virus. In addition, when the condition is already very bad and people had been unemployed due to COVID-19 lockdown. They are already fighting the war with their lives. They have nothing to eat. They are hardly surviving at the extent that even can't afford their food necessities. Furthermore, these downtrodden people are suiciding because of hunger for instance recently a widow along with her children had committed suicide in Sukkur, Sindh due to hunger. Now the government has to decide what is more dangerous the "CORONAVIRUS" or "HUNGER"?
In Pakistan, this hazardous disease of inflation is increasing the poverty day by day. In PTI Government 18 million more people fall into poverty, it is reported that more than 39.9 per cent population of Pakistan lives below the poverty line. In this hard and difficult situation, the people have been frustrated. Besides, more than half of the poor people are homeless, many of them have not even their place to live rather they live on rent. But unfortunately, in this miserable condition, they cannot afford to buy their own house. The government says that they are providing the funds to the poor as well as Ramadan relief Packages but still no relief have been given. Not any proper funds are given to real deserving and poor people. If according to governments that it has given the funds then the question rises that will these little funds can beat these higher prices? This is one more remarkable stain on the government of Pakistan that would be highlighted in history. In this tough time instead of being a pillar for the public, the government has left poor people helpless even giving them a tough time by increasing the inflation. It is a painful truth that Muslims are sucking the blood of other Muslim brothers including government has been parasite for the public.
In other non-Muslim Countries such as Canada, United States of America, United Kingdom, Australia, Germany; the prices of food items, groceries, clothes, households and other demanded and consumed accessories reduce to less than half in respect of their holy events or festivals. But sadly opposite is happening in the Islamic Republic of Pakistan, in our country, profiteers see these holy events as the source of income. There is no check and balance system. This non-serious attitude of the Pakistani government has led people to beg for survival. But the only government could not be blamed, it is the collective responsibility of worthy people to take care of needy ones. Everyone complains about poor governance and rising inflation but no one talks about their responsibility. Have we ever been thought about our poor neighbours before having dinner? Have we ever noticed those little children without clothes wondering on the roads when we pass by them on our luxurious vehicles and went for shopping with our family? Instead of spending a lot of money on clothes or unnecessary things we should take a glance at those who even cannot fulfil their basic needs. So not much but do little things for others, spread little happiness on the faces of those who have remained deprived of it for many years. It is also the religious duty of all the Muslims who meet the necessary criteria of wealth to give Zakat. Though paying Zakat purifies, increases and blesses the remainder of wealth, it is for better when it is the month of Ramadan. Allah says: "it is right of the poor on the wealth of the rich". Bring some change in ourselves and let its shine reflect the society. Until Government do something on this issue we all have to hold each other's up.