Making clean energy a key part of the global economic recovery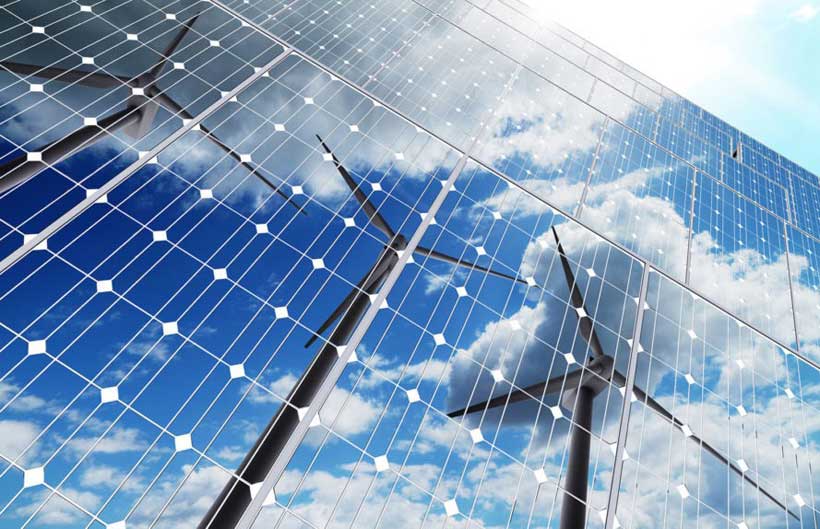 Ministers from around world joined by leaders of international organisations and major companies in meeting focused on role of energy efficiency and renewables in stimulus plans.
The International Energy Agency and the Government of Denmark today hosted a high-level roundtable meeting in which government ministers and business leaders from around the world discussed the importance of making clean energy a central part of the global economic recovery from the Covid-19 crisis.
Co-chaired by Dan Jørgensen, Minister for Climate, Energy and Utilities of Denmark, and Dr Fatih Birol, IEA Executive Director, the virtual meeting focused in particular on the potential of energy efficiency and renewables – two of the key pillars of clean energy transitions – to create jobs, enhance economic competitiveness and improve the resilience of energy systems.
Leading participants included Amina Mohammed, Deputy Secretary-General of the United Nations; Frans Timmermans, Executive Vice-President of the European Commission; Simonetta Sommaruga, President of Switzerland; Seamus O'Regan, Minister of Natural Resources of Canada; Elisabeth Borne, Minister for an Ecological and Inclusive Transition of France; and R.K. Singh, Minister of Power and New & Renewable Energy of India. A full list of the main participants is provided lower down in this article.
"Putting clean energy at the heart of stimulus plans is an excellent strategy for revitalising economies while building a more secure and sustainable energy future," said Dr Birol. "I am delighted that such a high-profile and diverse group of ministers and leaders – in large part from countries supporting the IEA's Clean Energy Transitions Programme – joined us today for this vital conversation during such challenging times. I warmly thank everyone for their contributions, and Minister Jorgensen for his leadership."
At the meeting, ministers from around the world highlighted the extraordinary challenges governments are confronting as a result the immediate public health and economic crises – and their desire to make well-informed decisions in their plans to rekindle economic growth as their countries emerge from confinement.
"In the face of human tragedy and the plethora of consequences of the Covid-19 pandemic, we have also been handed an opportunity to rebuild society in a manner that makes it more resilient to future crises," said Mr Jørgensen. "The choices we take now to kick-start our economies will also determine our ability to mitigate the impacts of climate change. The impressive turnout at today's roundtable is a clear indication that this approach resonates in many capitals, and I would like to thank all participants, and of course my great co-host Fatih, for their invaluable contributions."
The aim of the roundtable event was to catalyse and elevate the conversation among governments on the best ways to achieve the mutual benefits that clean energy transitions and economic recoveries can bring to one another.
"Today's discussion provided ample food for thought. Renewable energy and energy efficiency are both cornerstones in our fight against climate change, and at the same time both sectors have massive job potential," Mr Jørgensen said. "As we look to stimulate the economy, it only makes sense to design our interventions in ways that takes advantage of these synergies. Not only will that allow us to create even more green jobs, it will also support and underpin our efforts to keep global temperature rise to manageable levels."
The meeting is expected to be the first in an ongoing series of high-level discussions about accelerating the development and deployment of clean energy technologies in order to spur renewed economic activity and put the world on track to meet international climate goals and other sustainability objectives.
"It was very encouraging to hear governments reaffirm their commitments to support renewables, energy efficiency and other clean energy technologies despite the current crisis," said Dr Birol. "As the leading global energy authority covering all fuels and all technologies, the IEA will continue to support governments with the highest quality data, analysis and advice to inform the enormously consequential decisions they are making as they design their stimulus packages. It is crucial to avoid repeating the mistakes of the past: although emissions fell as a result of the 2008 global financial crisis, they soon rebounded sharply. We must learn from that experience."
Key IEA reports and events coming soon:
In June, the IEA will release a new World Energy Outlook special report that will provide hard numbers on the economic and job-creation potential of building a more resilient and cleaner energy sector.
The Global Commission for Urgent Action on Energy Efficiency will soon publish its recommendations, providing actionable recommendations to governments around the world on how they can act quickly to accelerate energy efficiency progress.
In early July, the IEA will release the first instalment of our revamped Energy Technology Perspectives report, the world's guidebook on clean energy technologies. The July release will have concrete advice on how governments can accelerate technology innovation even in this time of crisis.
On 9 July, the IEA Clean Energy Transitions Summit take place. This major global event will bring together a very large group of ministers and key energy decision-makers in an effort to identify ways to step up real-world action.
Myanmar: Power System Efficiency Project Brings Country Closer to Universal Electricity Access
The World Bank's Board of Executive Directors today approved a $350 million credit from the International Development Association (IDA) to increase the output and efficiency of power generation and improve the resilience of Myanmar's electricity system to climate change and disasters. The Board also approved $110 million in additional financing for the Essential Health Services Access Project, implemented nationwide since 2015.
Myanmar needs to double its current installed power generation capacity over the next five to seven years to achieve universal electricity access by 2030. The Myanmar Power System Efficiency and Resilience Project will finance the upgrade to the Ywama gas-fired power plant, improving the availability and reliability of electricity services to consumers in the Yangon region. Investments in the power plant and in transmission infrastructure will free-up electricity supply in the rest of the country and will remove capacity constraints to enable more households to connect.
The project also contributes to Myanmar's climate change mitigation and adaption commitments under the Paris Agreement. By using highly efficient technology, the project will help reduce greenhouse gas emissions per unit of electricity produced and investments in the power network will improve the system's preparedness against climate change and disasters.
"Myanmar has the lowest electrification rate in South East Asia with only 50 percent of households connected to the public grid. This project will help close the power supply gap in an affordable and environmentally sustainable way, thereby removing one of the key constraints to achieving Myanmar's goal of universal electricity access by 2030," said Mariam Sherman, World Bank Country Director for Myanmar, Cambodia and Lao PDR.
The Government of Myanmar adopted the National Electrification Plan in 2014 to achieve universal access to sustainable electricity services by 2030, drawing on World Bank analytical support provided through the National Electrification Project (NEP). To date, the NEP has delivered electricity access to 2 million people and to schools, rural health clinics and community centers by extending the public grid in over 5,000 rural villages and delivering Solar Home Systems and renewable energy mini-grids in 7,200 villages throughout the country.
Access to Quality Health Services
The additional financing for the Myanmar Essential Health Services Access Project (EHSAP), consisting of a $100 million IDA credit and a $10 million Global Financing Facility (GFF) grant, will continue to support the Ministry of Health and Sports (MOHS) to increase access to quality essential health services, with a focus on maternal, newborn, and child health.
Since 2015, EHSAP has supported over 12,000 primary healthcare facilities across the country, ranging from township hospitals to the sub-rural health centers, with monthly funds to improve service delivery at these critical health facilities. The project strengthens the quality of healthcare by building skills of frontline health workers. It also aims to improve the regularity and systematic approach of healthcare supervision visits and the efficiency and responsiveness of public finance through financial trainings and financial data system modernization.
The additional finance will support primary healthcare infrastructure in some of the most socio-economically disadvantaged townships so that they are fully functional for essential service delivery and to scale up activities to strengthen the health system, including pandemic preparedness and response, which will support inclusion of health service delivery for all people in Myanmar.
"We highly appreciate the World Bank and Global Financing Facility's additional finance for the Essential Health Services Access Project. It provides vital support in reaching the goal of our National Health Plan 2017-2021 to extend access to essential health services of good quality for all people in Myanmar," saidUnion Minister for Health and Sports Dr. Myint Htwe."It moreover contributes to the objective of the Myanmar Sustainable Development Plan to reach universal health coverage in a pro-poor manner."
COVID-19 Response
In the fight against COVID-19, funds under EHSAP are also being mobilized to assist capacity building and operational costs to intensify surveillance and testing activities in all states and regions, establish a functioning information and reporting system for all suspected cases, facilitate engagement with basic health staff and Ethnic Health Organizations for community surveillance, disseminate guidelines to health staff and community volunteers, and develop public Information, education and communication materials.
The World Bank has provided a $50 million loan for the Myanmar COVID-19 Emergency Response Project to help Myanmar fill a critical gap in its contingency plan to urgently increase hospital preparedness and surge capacity in order to reduce the spread of COVID-19, protect health workers, and treat patients.
This project will also receive an $8 million grant from the World Bank Group's Global Pandemic Emergency Financing Facility (PEF). The PEF is intended to provide financial support to IDA-eligible countries in case of major multi-country disease outbreaks. The PEF grant for Myanmar will support the surge response in the health sector, with special attention on benefiting the most vulnerable groups and communities in conflict- affected areas and ethnic health providers.
Austria's efforts to accelerate its clean energy transition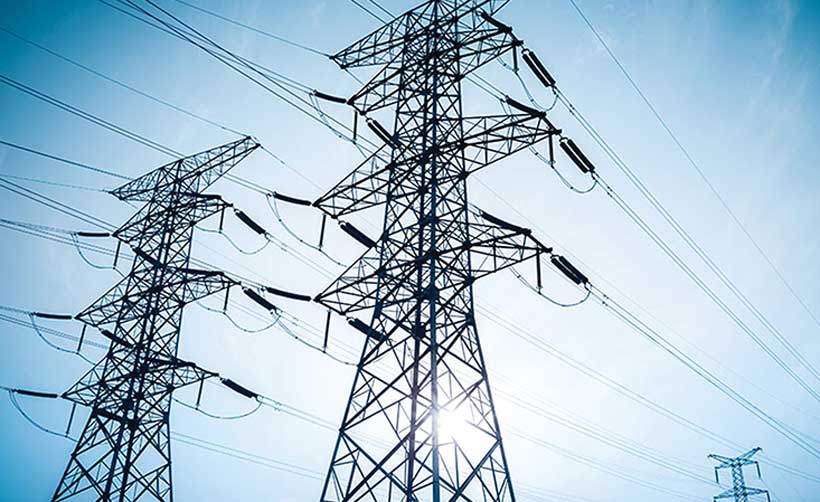 Austria is committed to reaching carbon neutrality by 2040 at the latest – 10 years earlier than the goal set by the European Union. To meet this ambitious deadline, the Austrian government will need to significantly step up decarbonisation efforts across all parts of its energy sector, the International Energy Agency said today in its in-depth review of the country's energy policies.
Austria's main challenge in its transition to a cleaner energy future – a challenge shared by many IEA countries – is the decarbonisation of the heating and transport sectors. In fact, Austria's CO2 emissions have grown since 2014, largely driven by an increase in final energy consumption in buildings and transport. Until recently, Austria risked missing its 2020 mandatory emissions reduction target that covers sectors such as buildings and transport that fall outside the European Union Emission Trading System – and was also not on track to reach the 2030 target.
"At such a critical time for clean energy transitions around the world, I commend the Austrian government's determination to accelerate the transformation of its energy system," said Dr Fatih Birol, the IEA's Executive Director. "The IEA looks forwards to supporting this important policy."
The IEA welcomes the government's plans to phase out oil- and coal-fired heating systems by 2035, while ensuring energy security. The IEA also applauds the government's commitment to a comprehensive tax reform to achieve true-cost pricing for carbon dioxide (CO2) emissions in sectors not covered by the EU's emissions trading system, especially transport.
This in-depth review was finalised before the coronavirus (Covid-19) pandemic. The report therefore does not take into account the potential effects of the Covid-19 crisis on Austria's energy sector and related greenhouse gas emissions.
"As Austria prepares stimulus plans to respond to the Covid-19 and resulting economic crises, the Austrian government should consider how these plans can help to create jobs while supporting the country's clean energy transition," said Dr Fatih Birol, the IEA's Executive Director. "The IEA stands ready to provide advice, based on proven examples of past success and international best practice."
Austria already has the third highest share of renewable electricity among IEA member countries at 77% of generation in 2018. It aims to raise this to 100% of electricity supply by 2030. This will require a resilient and flexible electricity system capable of accommodating a growing share of variable renewables. Such a system would support the electrification of the economy and the use of demand-side management opportunities offered by digitalisation, although this will require an enabling legal and regulatory framework for more active consumer involvement.
Austria's vast resources of pumped hydropower storage will play an increasingly important role in both the Austrian electricity market and in the continued integration of the European market. These resources provide storage and flexibility that is needed to accommodate the growing share of variable renewable generation in the Austrian and European electricity systems. Moreover, Austria's innovative "Greening the Gas" initiative is promoting the conversion of power to renewable gas facilities and seasonal storage of renewable gases, including hydrogen, that would help with the integration of high shares of variable renewables in electricity generation and would also make use of the country's extensive gas storage facilities.
Austria is set to become an innovation leader in energy through the shift of the government's research strategy towards implementation-oriented projects that accelerate the commercialisation of emerging technologies. Several innovative demonstration projects applying the use of hydrogen in the industry and transport sectors are continuing in close cooperation with the private sector.
"I congratulate Austria on having a strong track record in mobilising private sector funding for research, development and innovation," Dr Birol said. "The IEA also considers Austria's recent initiative to report on energy research spending in the private sector, broken down by technology fields, as a best practice example among IEA countries."
World Bank: META 2 to Modernize the Energy and Mining Sectors in Brazil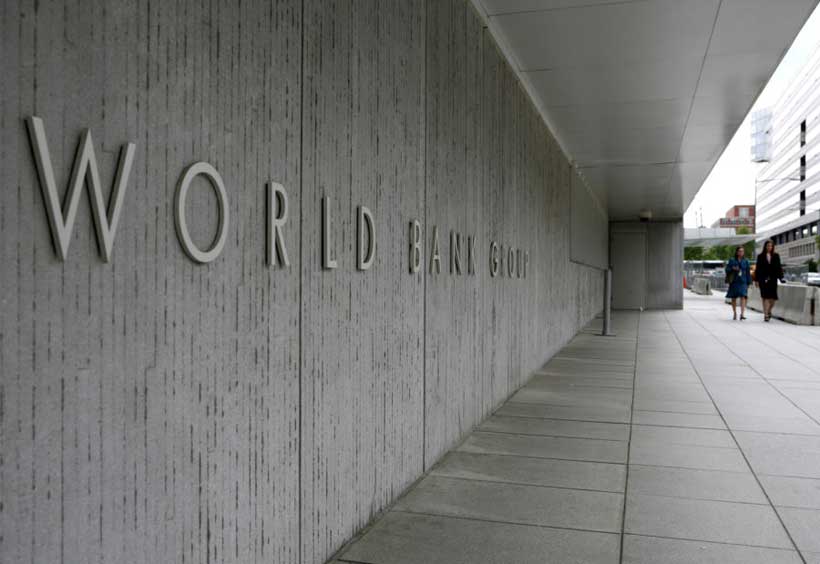 The World Bank Board of Directors approved today a US$38 million loan for the Energy and Mineral Sectors Strengthening Project II (META 2). Under the program, various Brazilian public institutions and sectoral agencies will be offered technical assistance activities varying from studies, training, methodologies, databases and IT equipment.
Brazil's energy and mining sectors are among the largest in the developing world and are key to the country's growth. However, both still face challenges to realize their full development potential and promote environmental sustainability and social inclusion. The project will allow the production of more reliable power, at lower prices, and the economic benefits of growing more efficient, resilient and competitive energy and mining sectors.
"The energy and mining sectors are among the main drivers of the Brazilian economy as they form the basis for the sustainability of the industrial and commercial sectors, in addition to leading to the provision of services that are essential for the quality of life of citizens. This project is a continuation of long-term collaboration with the World Bank. This new phase will promote changes to support the sustainable extraction and processing of minerals and metals to meet the needs of the global supply chain for inputs and new technologies. In energy, working together will make it possible to increase the efficiency and resilience of markets in Brazil," said Bento Costa Lima Leite, Brazil Minister of Mining and Energy.
In Brazil, the electricity, oil and gas and mining and mineral processing sectors represent approximately 3, 13 and 4 percent, respectively, of the country's Gross Domestic Product (GDP). These sectors, though, stand at different stages of development. The power sector is one of the most sophisticated in Latin America, but it is facing a number of challenges with respect to supply security, affordability and increasing its resilience to climate change. In the natural gas sector, Brazil has started adopting various measures under a new program aimed at establishing an open, dynamic and competitive natural gas market.This has significant potential to enhance energy security and to reduce industrial energy costs, but still needs to solve regulatory and governance issues. The mining sector requires modernization to achieve sustainable practices and a new strategy underpinned by sustainability.
"META's first phase provided technical assistance to strengthen the capacity of key public institutions to increase the sector's contributions towards a lower carbon growth path that is environmentally and socially sustainable," says Paloma Anós Casero, World Bank Director for Brazil. "This second stage aims at increasing efficiency, long term infrastructure adequacy and climate resilience in both sectors, allowing them to grow in a more efficient and competitive way."
Among the outcomes supported by the Project are:
Increase efficiency, long term infrastructure adequacy and climate resilience in the energy and mining sectors;
Institutional strengthening of energy and mining institutions to establish and implement strategies, policies and regulation; and
Implementation support, monitoring and evaluation, knowledge sharing and dissemination.
This fixed spread loan from the International Bank for Reconstruction and Development (IBRD) to the Ministry of Energy is guaranteed by the Federative Republic of Brazil and has a final maturity of 20 years, with a 19.5 year grace period.