Guide to Streamlining Your Payroll Processing
Introduction
Every month, when that certain day comes around for you to start processing payrolls, many may find the feeling of dread extremely relatable. This process can be very time-consuming and tedious, especially when your business has more than a handful of staff. As your company grows, you hire more staff, and payrolls can get quite confusing. There are your part-time staff members who are paid by the hour, your full-time staff members who are paid monthly, and then there are the selected individuals who are on overtime duty. With the multiple state payrolls, complicated tax filing requirements, and payment methods, you just want the nightmare and headaches to end. While this is extremely demanding and unavoidable, there are some tips for you to simplify the process altogether, helping you make your job a lot easier and smoother. Here's how!
Direct Deposit
Though not many companies realize this, switching to a direct deposit to your employees' bank accounts can save a whole lot of time, effort, and costs. This can be done via an ACH file, which safely transfers your employees' salaries right into their pockets. If your company has been using checks as a payment method, you may realize that there is a lot of miscellaneous costs involved; which include printing, purchase of envelopes, printer ink, stamps. Not to mention that extra time is required to check through each check to ensure that they are printed correctly, sealed in an envelope and that the correct addresses are written on each envelope. Alternatively, direct deposit pay stubs can be checked online through a portal instead of a 'pay advice' that has to be printed on plain paper. Another tool to consider along with this method is a Check Stub Maker that will easily generate pay stubs for you in an effortless manner.
This will effectively cut down on the need for a physical copy altogether. Making the switch will not only streamline the process, but it can also save your company a few extra bucks and a considerable amount of time and effort each month.
Electronic Tax Filing
For certain companies that have to do tax filing themselves because they do not use a payroll service to do the tax filing on their behalf, they can opt for eFiling instead. Short for electronic tax filing, this process can be done online as well, without needing to print and send forms physically. Essentially, the payroll system collects the information through the portal and makes it extremely hassle-free to file your taxes directly. However, one thing to keep in mind is that eFiling is made compulsory by the Federal government and in certain states, so do check the requirements as it is based on the number of employees in a company. Apart from those companies, switching to eFiling is one way to make your payroll processing a lot less burdensome.
Scheduling Reminders
For individuals who are appointed to process payrolls, keeping to deadlines, and remembering important dates are crucial not just for the jurisdiction that you are reporting to but also for your employees. For companies who use in-house payroll software instead of a payroll service, employers are required to report their payroll taxes to their respective jurisdictions, in a format that they approve of. Depending on the different entities and tax amounts, this has to be done either monthly, quarterly, or annually. Furthermore, there is also an unemployment tax that has to be filed every quarter or annually, depending on the laws of each state. With the many deadlines that one has to keep up with in order not to incur a penalty fee, keeping track of the dates is highly important. Making reminders on your own personal calendar is extremely useful, as you are able to have a clearer monthly breakdown of the deadlines, allowing you to start early and get your materials prepared. Remembering your dates last minute will send you into overdrive, as you scramble and panic to get your payroll processing done in an unorganized fashion.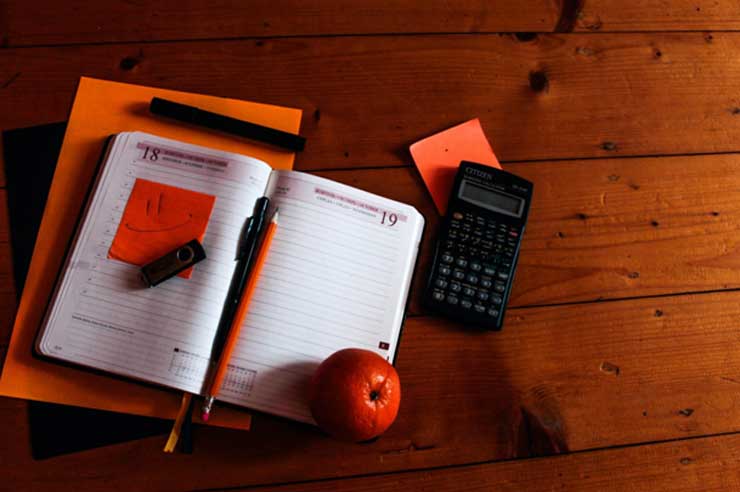 Mass updating
When employers have to send updates to the whole company or a specific group of people, taking advantage of the mass update function on the payroll systems can help you save time and effort. Instead of manually editing each employee's record, the mass update function will reduce the potential errors that could be made through manual entry, and save you time which can be spent doing something productive. These mass updates could include information on deductions, benefits, payroll information, taxes, leaves, and earnings; all of which your employees need to know about. Look into the payroll system that you are currently using and see if they offer such a function. If they do not, you can consider sourcing for other more modern payroll software and systems to ensure that they are time and cost-maximizing.
Time Entry
Time entry is probably the ultimate bane of anyone's existence especially for individuals who are in charge of processing payrolls. However, this process can be simplified significantly if your company decides to invest in a time-keeping device. These devices eliminate the need to manually enter records, thus saving hours of your time. It also avoids entry errors as these time devices automatically print out the time that your employees clock in and out onto their time cards. Taking things one step further, there is also the possibility of an online time clock, where hours are entered online via a laptop, iPad, and even their phones; making it extremely fuss-free as the data will be stored online. As such, you will no longer be required to manually gather the data from the time clock.
Conclusion
Payroll processing is indeed an extremely tedious process as it involves precise calculations of finances and salaries, that your employees are heavily dependent on. Though it is impossible to do without this complicated process, there are still several ways to save you some time on it. Finding the right payroll system with the appropriate functions will help to make everything simpler for you, leaving you with more time to attend to other needs. As long as your company consistently sources for new methods and create innovative ways to streamline the process, payroll processing no longer needs to be that time consuming anymore.
Turkish Airlines and Turkish Cargo Rise to the Top Amid Pandemic
Turkish Airlines successfully ended the fiscal year 2020 with 6.7 billion USD revenue, which accounts for 50% of the preceding year's level, with a net loss of only 836 million USD. During these uncertain times, the airline was also able to maintain its robust route network. According to Eurocontrol, in April 2021 Turkish Airlines operated an average of 685 flights per day – almost double the number of the closest competitor in Europe, Lufthansa. In 2020, Turkish Airlines flew 28 million passengers, with an impressive load factor of 71%. Currently, the airline serves 179 international destinations with 16 intercountry and 58 intercontinental flights. The new Istanbul Airport also stayed on top: even with a 68% loss of traffic, it was still Europe's most successful airport as of March 2021, with 616 departing and arriving flights.
This success is based on cost cutting activities, capex reduction and active capacity management. In fact, Turkish Airlines achieved such performance without relying on any governmental cash injections. Furthermore, agreements with Boeing and Airbus on fleet growth will further decrease the aircraft financing needs of Turkish Airlines by around 7 billion USD in the coming years.
"Our success as the best performing flag-carrier airline in Europe is not coincidental. Apart from the multiple measures we took, we owe this success to our dedicated staff. While other airlines faced layoffs, we did not part ways with any of our colleagues during this process. Instead everyone within Turkish Airlines accepted salary cuts from up to 50% depending on the role and responsibilities. The exceptional sense of unity within our staff is what sets Turkish Airlines apart: together as a family, we decided that no member of the Turkish Airlines family would be left behind during this crisis.", says Turkish Airlines' Chairman of the Board and the Executive Committee, M. İlker Aycı.
Turkish Airlines also turned the pandemic into an opportunity to increase its cargo operations, with 50 of its passenger aircrafts being reconfigured to increase its cargo fleet capacity. Turkish Cargo managed to become one of the top five air cargo companies in the world and the 6th largest cargo company. The company increased its market share in total global cargo revenue from 0.6% in 2009 to 4.7% in 2020. As of February 2021, one in 20 cargo flights around the world were handled by Turkish Cargo.
This allowed Turkish Cargo to deliver 50,000 tons of medical supplies, including more than 45 million doses of COVID-19 vaccines, to destinations all over the world. In addition, new technologies and innovative solutions have been developed. One example is SmartIST, one of the largest air cargo facilities in the world, which is scheduled to open this year. Located at Istanbul Airport, the facility uses modern technology such as drones and automated robots to process and deliver goods even faster.
How to Make Your Hospitality Business More Sustainable
Climate change and its impact on the world has been a major news story for decades, but it's only in recent years that awareness has been pushed to the fore. This is thanks to the actions of activists such as Greta Thunberg and Sir David Attenborough.
However, it's also because 2020 was the joint hottest year on record, tying with 2016 – although, unlike 2016, there was no El Nino event last year to contribute to these temperatures.
While there is pressure on companies to play their part and think more sustainably, there are things that smaller businesses can do too. As someone who runs a hospitality business, you can make operations more environmentally aware. If you want to think green, here are some ideas to help.
Consider the materials
How much paper does your business use? There's a real trend for cardboard menus and paper flyers showcasing the latest dining deals. Hotel rooms are filled with directories and leaflets, too – and these need replacing when they get tatty.
To resolve the issue, try switching to digital. Create online menus that diners can access, have a screen detailing the latest meal deals and specials, and introduce tablets to bedrooms in your hotel. If you're reluctant to include tablets, try creating a directory on the TV where guests can browse the services your hotel offer, from breakfast serving times to the food on offer.
Rethink utilities
How much electricity does your business use a day? How much water is wasted?
Try looking at introducing motion sensitive lighting to avoid empty rooms being lit. Also, while it can be tricky to encourage guests to think about the water they use, you can get your staff to set an example by switching off taps when not in use. Even small changes can both save energy and money.
Manage waste
Hospitality businesses see a lot of waste, especially hotels. There's paper waste, bottles, and food waste to consider, among other things.
Having a robust recycling system in place can help to keep your business sustainable. Introduce recycling bins in guest bedrooms and have these in offices too to encourage best practice.
Additionally, separate food waste bins for your restaurant are an essential part of waste management. By keeping food waste separate, it can be easily removed from the premises.
As with any waste management, there are risks here. Staff could cut themselves on glass or encounter other injuries, so think about how to keep your team safe while they do their job. Arm protection and overalls, for instance, can be useful.
Look at the décor
As well as the day-to-day operations in your business, it's worth thinking about the materials used in the design and décor. Where possible, try to source reclaimed furniture and trawl the vintage and flea markets for beautiful pieces that could work well in your hotel foyer or guest rooms.
By taking the time to reassess the way your business runs, you could find that you're lowering your carbon footprint and becoming more sustainable.
Uzbekistan Continues to Modernize its Tax Administration System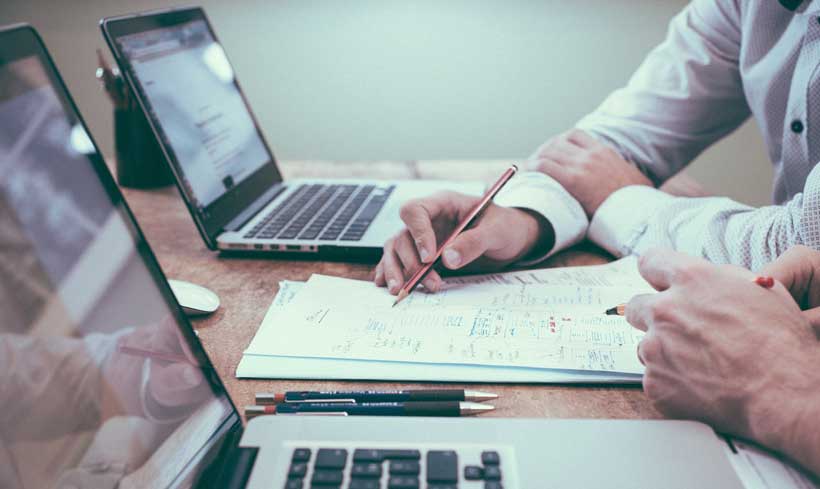 The World Bank's Board of Executive Directors approved today the Tax Administration Reform Project in Uzbekistan, which is designed to improve the operational efficiency and effectiveness of the State Tax Committee (STC) and deliver better services to local taxpayers.
The project will be supported by a $60 million concessional credit from the International Development Association (IDA), with financing provided to the Government at a very low-interest rate and a repayment period of 30 years.
"The Government of Uzbekistan has prioritized reforms in the tax administration system to create a better business and investment environment. The new project will help the STC improve its work in the interest of taxpayers," said Marco Mantovanelli, World Bank Country Manager for Uzbekistan. "In particular, the project will allow to broaden the tax base, leading to a reduction in the informal sector of the economy, which is estimated to be around 50% of GDP; to increase tax revenues; and to help firms and companies create new jobs, benefiting from a more efficient tax administration system."
The project includes three key components directed at improving the STC's operational, institutional, technological and human resource capacities, and promoting voluntary compliance across Uzbekistan.
Component 1 will invest in automating the STC's core tax administration business processes. This includes developing the STC's new tax management information system to reduce paperwork and simplify the process of paying taxes by businesses and individuals countrywide; upgrading hardware and technological infrastructure; creating a new data center for the STC; and improving governance and the planning capacity of the STC's IT department.
Component 2 will assist with designing and implementing measures to reduce the informal sector of the economy. This includes improving the STC's enforcement capabilities to detect and discourage tax evasion; encouraging businesses to stay out of the shadows, including through the use of non-tax incentives; and developing cooperative relationships with the private sector, including through designing new or simplified tax policies and procedures and building partnerships to change taxpayers' behavior.
Component 3 aims to strengthen the STC's human resource and institutional capacities to attract, develop, and retain skilled and knowledgeable tax officials. This includes improving STC's human resources management policies and building capacity through the continuous professional development of tax officials.