Guide to Streamlining Your Payroll Processing
Introduction
Every month, when that certain day comes around for you to start processing payrolls, many may find the feeling of dread extremely relatable. This process can be very time-consuming and tedious, especially when your business has more than a handful of staff. As your company grows, you hire more staff, and payrolls can get quite confusing. There are your part-time staff members who are paid by the hour, your full-time staff members who are paid monthly, and then there are the selected individuals who are on overtime duty. With the multiple state payrolls, complicated tax filing requirements, and payment methods, you just want the nightmare and headaches to end. While this is extremely demanding and unavoidable, there are some tips for you to simplify the process altogether, helping you make your job a lot easier and smoother. Here's how!
Direct Deposit
Though not many companies realize this, switching to a direct deposit to your employees' bank accounts can save a whole lot of time, effort, and costs. This can be done via an ACH file, which safely transfers your employees' salaries right into their pockets. If your company has been using checks as a payment method, you may realize that there is a lot of miscellaneous costs involved; which include printing, purchase of envelopes, printer ink, stamps. Not to mention that extra time is required to check through each check to ensure that they are printed correctly, sealed in an envelope and that the correct addresses are written on each envelope. Alternatively, direct deposit pay stubs can be checked online through a portal instead of a 'pay advice' that has to be printed on plain paper. Another tool to consider along with this method is a Check Stub Maker that will easily generate pay stubs for you in an effortless manner.
This will effectively cut down on the need for a physical copy altogether. Making the switch will not only streamline the process, but it can also save your company a few extra bucks and a considerable amount of time and effort each month.
Electronic Tax Filing
For certain companies that have to do tax filing themselves because they do not use a payroll service to do the tax filing on their behalf, they can opt for eFiling instead. Short for electronic tax filing, this process can be done online as well, without needing to print and send forms physically. Essentially, the payroll system collects the information through the portal and makes it extremely hassle-free to file your taxes directly. However, one thing to keep in mind is that eFiling is made compulsory by the Federal government and in certain states, so do check the requirements as it is based on the number of employees in a company. Apart from those companies, switching to eFiling is one way to make your payroll processing a lot less burdensome.
Scheduling Reminders
For individuals who are appointed to process payrolls, keeping to deadlines, and remembering important dates are crucial not just for the jurisdiction that you are reporting to but also for your employees. For companies who use in-house payroll software instead of a payroll service, employers are required to report their payroll taxes to their respective jurisdictions, in a format that they approve of. Depending on the different entities and tax amounts, this has to be done either monthly, quarterly, or annually. Furthermore, there is also an unemployment tax that has to be filed every quarter or annually, depending on the laws of each state. With the many deadlines that one has to keep up with in order not to incur a penalty fee, keeping track of the dates is highly important. Making reminders on your own personal calendar is extremely useful, as you are able to have a clearer monthly breakdown of the deadlines, allowing you to start early and get your materials prepared. Remembering your dates last minute will send you into overdrive, as you scramble and panic to get your payroll processing done in an unorganized fashion.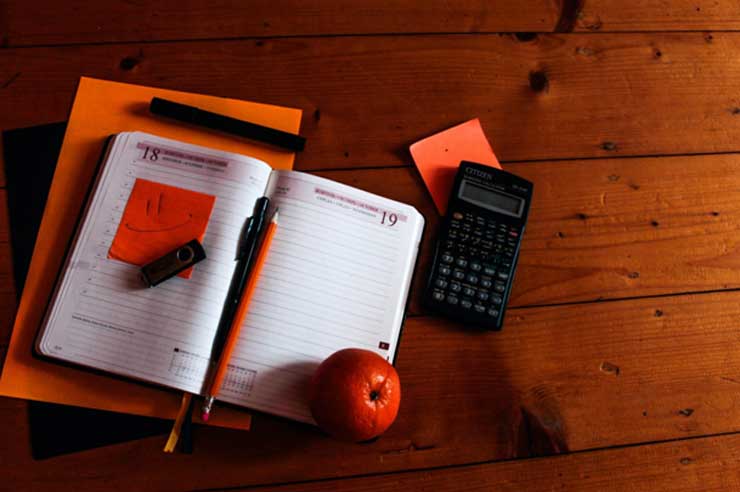 Mass updating
When employers have to send updates to the whole company or a specific group of people, taking advantage of the mass update function on the payroll systems can help you save time and effort. Instead of manually editing each employee's record, the mass update function will reduce the potential errors that could be made through manual entry, and save you time which can be spent doing something productive. These mass updates could include information on deductions, benefits, payroll information, taxes, leaves, and earnings; all of which your employees need to know about. Look into the payroll system that you are currently using and see if they offer such a function. If they do not, you can consider sourcing for other more modern payroll software and systems to ensure that they are time and cost-maximizing.
Time Entry
Time entry is probably the ultimate bane of anyone's existence especially for individuals who are in charge of processing payrolls. However, this process can be simplified significantly if your company decides to invest in a time-keeping device. These devices eliminate the need to manually enter records, thus saving hours of your time. It also avoids entry errors as these time devices automatically print out the time that your employees clock in and out onto their time cards. Taking things one step further, there is also the possibility of an online time clock, where hours are entered online via a laptop, iPad, and even their phones; making it extremely fuss-free as the data will be stored online. As such, you will no longer be required to manually gather the data from the time clock.
Conclusion
Payroll processing is indeed an extremely tedious process as it involves precise calculations of finances and salaries, that your employees are heavily dependent on. Though it is impossible to do without this complicated process, there are still several ways to save you some time on it. Finding the right payroll system with the appropriate functions will help to make everything simpler for you, leaving you with more time to attend to other needs. As long as your company consistently sources for new methods and create innovative ways to streamline the process, payroll processing no longer needs to be that time consuming anymore.
Best Essay Writing Service for College Students
Students are constantly under the pressure of numerous assignments and exams during their college years. They also expect to have more free time to spend on their hobbies, like going out with friends or doing their favorite sport. Some of them even consider getting part-time jobs and earning some money to help with their tuitions. It's tough to handle all these things simultaneously, and students might feel nervous about it. When this happens, outsourcing your assignments to essay writers might be a good idea to get part of the load off your shoulders.
When it comes to choosing an essay writing service, how can you determine which agency is the best to work with? Do all essay writing services provide equal content quality? Read on to find out more.
Reliable Service Providers Care about Originality
The originality of an essay means that the writer can use several sources and paraphrase them appropriately to avoid plagiarism. Plagiarized texts are easily detected by specialized software. You won't get good grades unless you deliver unique content.
Pro essay writing services know that almost all teachers might check essays with plagiarism software, so they never copy texts from elsewhere. To prove that, they often send you a similarity report along with your writing.
Great Services Offer Affordable Prices
When searching for a reliable essay writer, be careful of free or cheap writing services. Since writing an essay takes a lot of time and effort, low-cost writing services are probably cheating. Perhaps they directly copy texts or deliver the same essay to several clients.
That is not to say that you should overpay for the essay. It's not that hard to find agencies that provide high-quality content at reasonable prices. Search on google and choose a reliable service provider. Plus, bear in mind that almost all agencies have special seasonal offers. Try not to miss them.
Top Services Guarantee Refunds
Don't forget to check the providers' websites for money-back guarantees. They often promise you to pay the money back in case you receive subpar services. Money-back guarantees are even more important than spending less on writing services because you're sure the agency is responsible for providing decent quality of service.
Credible Platforms Hire Professional Writers
Writing is a skill that needs both experience and expertise. An experienced writer is someone who knows grammar and terminology sufficiently to deliver well-written essays. Also, they should be experts in finding resources and combining them. Creative writing services assign each task to a professional writer with an educational background in your intended field. This way, you'll probably be sure you will receive a high-quality essay.
Best Providers Offer Direct Communication with Your Writer
Choosing an exciting topic for an essay and creating a relevant outline are two challenging steps in writing. Legit essay services allow you to discuss these issues with the writer directly via emails, chat, or phone calls. This prevents further dissatisfaction. Check their policies to see whether they offer direct communication or not.
Good Services Match Required Styles
The writing style changes from project to project. That includes your sentence structure, syntax, and overall voice. The writer must be an expert in different writing styles and match the project requirements properly.
Decent Platforms Meet Deadlines
As a student, you're supposed to deliver your assignments on time. Otherwise, you won't get good grades. Legal essay services are aware of the importance of deadlines and do their best to finish the work on-time. Take time to check their site and make sure they guarantee on-time delivery.
It would be ideal if the company accepted to deliver large projects in more than one part. This can help you meet deadlines without stress because you'll have enough time to read the essay carefully and take care of revisions, if necessary.
Trustworthy Providers Have Proofreading Team
Bear in mind that an essay is not finished once it's written. Even professional writers make structural mistakes or typos. Proofreading takes care of these errors. Almost all service providers hire employees who are trained to proofread texts and correct any errors. Make sure the agency you choose provides such a service.
Responsible Services Support Revisions
Once you receive the essay, you have to read it carefully to check for errors. The first draft might need some revisions. Add comments and ask the writer to correct them. Reliable companies do minor revisions for free and charge a reasonable extra fee for major ones.
Valid Companies Receive Positive Reviews and Comments
Happy customers usually leave positive comments and write about their excellent experiences with using a service. Check the company's website and read what old customers say about the service provider. Also, you can find more accurate and realistic reviews on reliable review websites like Yelp.com and Business.com.
Bottom Line
As a student, you have to manage your time to do your assignments, study for exams, and spend some time on your hobbies. Due to a lack of time, you might think of outsourcing your writing assignments. It might be a good idea, but don't forget that all agencies are not equal at all. Check their sites to make sure they have the features listed above.
Top Paying Careers In Criminal Justice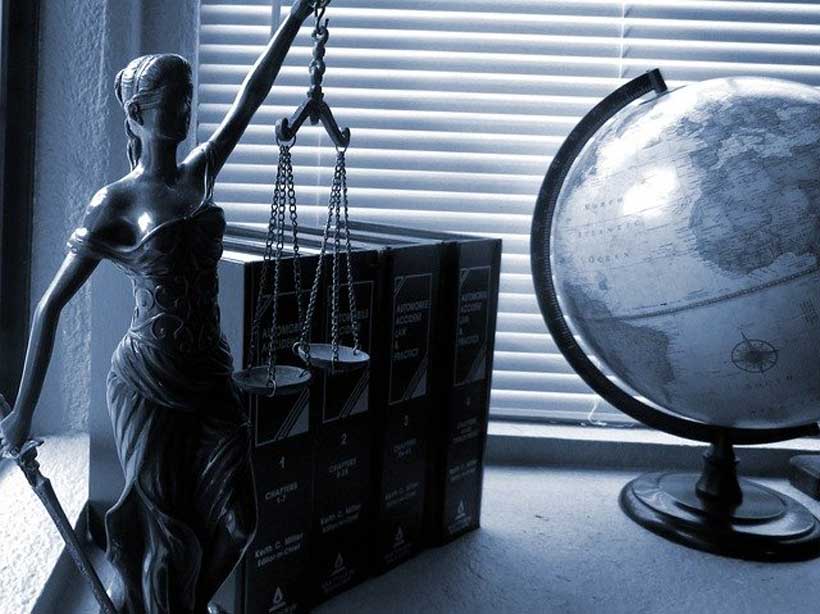 Crime is at large, now more than ever. We get to hear of unimaginably heinous misdeeds every day that can be nerve-wracking for the people who suffer from it. The motivations behind these actions could base on religion, race, ethnicity, nationality, gender, castes, and everything else that creates a bias in our society. The harsh reality is that it exists on every level and every scale, and people from all age groups and genders are equally prone to it.
Fortunately for us, we have adequate and competent law enforcement agencies to protect our interests and ensure the safety of our lives against these perpetrators. It might be risky, but is a highly noble profession that guarantees a respectable career. And with the development of proper governing bodies, this field has also adapted an efficient system to function with several branches.
Individuals who feel strongly about the security of others, or harbor a strong sense of morality readily line up to join this line of service. Besides securing the people from crimes, they also obtain a steady source of income for themselves. One with sufficient room for professional growth, although that is dependent upon the branch of law enforcement which they serve.
Choosing to pursue a career in this field can be a bold decision, but its many rewards make it worthwhile. If you can also see a future in this area, then here are the top-paying options that you should consider before picking any categories. These should help make your career even more exciting than it already could be.
1. DEA AGENTS
A DEA (Drug Enforcement Administration) agent works as part of a team that tackles drug trafficking and apprehends people involved in it. Because they deal with a range of tasks while performing their duties, a dea agent salary can be rather appealing for most people. Serving in this profession requires them to be proficient in several languages, have an apt understanding of body language, be remarkably flexible, and an expert in paying attention to details and decision making. You can expect an average yearly income between $60,000 and $90,000.
2. LAWYERS & ATTORNEYS
Criminal justice lawyers and attorneys can enjoy a comfortable living, thanks to the magnitude and abundance of cases for them in this area. They function by advising their clients in civil and criminal trials and informing them of the possible course of actions within their legal rights. Besides that, advocating before the court of law is a primary part of their job. They need to spend a total of seven years in undergrad and law school to consider bar exams and licensing for practicing. Upon completion, you can enjoy a yearly income of above $70,000.
3. DETECTIVE & PRIVATE INVESTIGATORS
This section of the criminal justice body specializes in active law enforcement practices and maintain order in a city. Detectives rank higher than police officers and work on solving specific cases by examining records, collecting evidence, and apprehending criminals. Most of them are advance from the position of a police officer by clearing specializing exams that test their physical and mental competence. Once they promote this level, they can get a salary of up to $90,000 in a year.
Private investigators offer similar services, but since they are not part of a system, they are more flexible with their work. They may be unlicensed and undertake all nature of cases. Thus, making them more suitable for private investigations.
4. POLICE OFFICERS
Police officers play a more significant role in the day to day activities of our lives. They maintain order, file reports, make arrests, apprehend offenders of the law, and respond to calls for individual assistance. Qualifying for this job requires them to clear training and pass several medical, physical, and written exams. After completing them, they can serve state or federal agencies following the defined code of law. You should expect to earn $40,000 to $60,000 a year. To get into a higher pay scale, try to apply getting done with your undergrad.
5. FEDERAL MARSHALS
Federal marshals perform a more narrow scope of duties. They are prominent members of the US government's executive branch. Their job description involves providing adequate security to court officers and officials and ensuring the smooth functioning of the judicial system. Part of their job also requires them to convey and fulfill court orders, like arrest warrants or prisoner transfers. Individuals can join this field after completing a degree in criminal justice and three years of practice in this area. They are likely to start from a pay scale of above $38,000 a year.
6. FORENSICS ANALYSTS
Forensics analysts are the Sherlock Holmes of the world of criminal justice. They collect and analyze evidence related to criminal cases and make reasonable deductions or draw appropriate conclusions from their findings. They work closely with medical examiners, officers, and lab technicians to perform their duties. Exhibiting a sound understanding of ballistics, fingerprinting, biochemistry, and other implicit details of cases is essential for their jobs. People wanting to work in this branch need to complete a bachelor's in criminal justice and get a forensic science specialization through enforcement agencies. They can start working with annual pay of $37,000 and expect gradual growth with time and experience.
7. PROBATION OFFICERS
Probation officers work on rehabilitating and reforming the lives of law offenders, convicts, and people still waiting for their sentencing. They supervise the activities of released criminals and run background checks on arrested individuals to help with the sentencing. A vital part of their job also involves providing recommendations on matters related to sentencing and reviewing court orders. They offer rehabilitation assistance and referrals to counseling, training, and community service programs for offenders. That makes their job rather important in intercepting and eliminating crime from our streets. These can start their careers from $35,000 and expect to go up to $60,000 a year with gradual growth.
8. COURT CLERKS
Court clerks provide clerical support with matters related to the municipality and court systems, as well as federal licensing agencies. They perform all the associated services and administrative duties for the judicial system. That involves issuing licenses, collecting fees, maintaining fiscal accounts, and verifying the propositions made in the court. They need to complete a 2-year associate degree and other technical programs from vocational schools. Depending on their performance, experience, and work, they can earn between $20,000 and $75,000 a year.
SUMMARY
These are top-paying career options in criminal justice that you need to consider for your future. Make sure to prepare for rigorous physical and mental exercise for all of them, as this field deals with everyone identically. Rest assured, you can envision a respectable and satisfying life ahead of you after joining this field.
When Can You File a Lawsuit for Personal Injury?
Many of us get hurt or injured at some point in our lives, be it a slip and fall or a car accident. It's common that not every misadventure will necessitate legal action, but what if your injury or harm is due to someone else's negligence? You may then have a valid reason to make a personal injury claim against the perpetrator.
Here are some things you should consider before filing a claim or lawsuit when you have sustained injuries in an accident.
Types of Legal Claim
To make a legal remedy for physical harm, you can either file an insurance claim filed with the insurer of the party at fault or a personal injury lawsuit in court. Both actions will allow you to claim a certain amount of compensation for damages, which cover your losses as a result of the accident and the injuries sustained from that. These losses also include your medical bills, pain and suffering damages, lost income, and other types of losses. Here is a reliable hackensack personal injury lawyer.
There are many different types of incidents and legal claims, and below is a summary of a few general types of cases where you are eligible to claim compensation. You can claim compensation either from an insurance claim or a civil lawsuit under these circumstances:
1. Slip and Fall
If you happen to sustain injury from a slip and fall in a store, workplace, or on any property premises, the liability falls on the property owner of the particular premise.
2. Car Accident
For a car accident due to the driver's negligence, the usual liable party is the driver who is at fault.
3. Medical Malpractice
Medical malpractice usually leads to a patient's injury or death due to medical negligence and is a unique type of personal injury case. You can file a civil lawsuit or insurance claim against doctors, medical professionals, or even hospitals and medical facilities.
4. Assault and/or Battery
Unlike most personal injury claims which occur due to negligence, assault cases or intentional torts are not accidental. These cases, which consist of sexual crimes, false arrest, or assault and battery, arise when one person intentionally harms another, resulting in injuries. The liability thus falls on the perpetrator or aggressor.
5. Defective Product
For any injury caused by a product, the product manufacturer must pay compensation.
6. Animal Attack/Dog bite
If you are bitten by a dog due to the owner's negligence, then the owner is liable for the injury sustained by the victim. You are able to file a civil lawsuit or a homeowner's insurance claim.
Besides a personal injury compensation claim, there is another type of claim you can make called the Workers' Compensation Claim. If you suffer an injury at work, you can turn to a workers' compensation insurer instead of a lawsuit to recover your losses. In most workplace accident cases, the injured worker is prohibited by law from suing his or her employer. As obliged by state law, most employers are required to provide workers' compensation insurance coverage for their employees.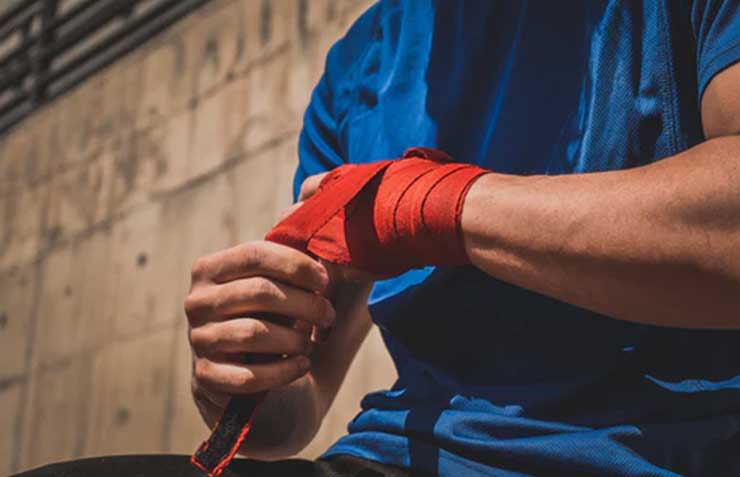 Things you need to make a case
In order to claim compensation for your personal injury, you need to be able to show liability on the part of the other party and prove that your injury is purely due to the other party's negligence.
As stated by personal injury law, the responsibility of proving fault and damages is in the hands of the individual making the claim. If your claim makes it successfully to trial, you will then have to prove your case by presenting evidence that is more credible, convincing, and true than that presented by the other party. This evidence includes the cause of your injuries, the extent of severity of your injuries as well as the defendant's liability. It is difficult for your case to reach the verdict stage, and even more unlikely that your case would arrive at the trial stage, but understanding the burden of proof in a personal injury case and using it as an assessment of the strength of your case would aid in the higher success of your case.
However, no two personal injury cases will follow the same path as no two accidents are the same, and not every case will boil down to the issue of whether the other party was indeed negligent. For instance, if you happen to hurt yourself on the job, you would have to file a Workers' Compensation Claim according to the procedures in your state instead of a civil lawsuit.
What evidence do you need to prove your claim?
To successfully prove your case in the event of a personal injury caused by another party, you will have to show concrete evidence that the other party was indeed negligent. The kinds of evidence required vary according to the nature of the accident and the type of claim you are making. They include:
An incident report produced by a business outlet in the event of a slip and fall at the particular premise
Eyewitness statements that attest to the details of how your injury occurred
A police report in the event of a car accident
Photographs capturing the accident scene and other evidence that can prove the circumstances or cause of injury
Records of all medical treatment related to your injury, such as visits to the clinics, hospitals, therapists, etc.
Testimony from a medical professional or doctor with regards to the cause of your injury, to prove that the injury was not simply due to an existing or unrelated injury
Records documenting your time missed at work and your typical income in the case of a lost wages claim
Lastly, it is best to seek out a lawyer to represent you and for them to advise and help you determine whether your case is valid and strong. Having an experienced personal injury attorney would greatly help in proving your case, especially if you are not sure what type of evidence is required or how to get them.