COVID-19 does not mean climate action is on hold
If the world has seen a scary future with the emergence of COVID-19, the future of our planet in a 3-4° C scenario takes us to an entirely different level of uncertainty, including in terms of health.
Fundamental to a transformational and green recovery will be early action on a longer-term agenda to address climate change, avoid habitat loss and fragmentation, reverse the loss of biodiversity, reduce pollution and improve waste management and infrastructure.
Confronted with a health crisis that has caused a global social and economic shock, the European Union and countries around the world are adopting major economic support programmes.
Beyond direct health responses, fiscal stimulus packages provide an opportunity for initiating a transformational and green recovery with the creation of green jobs.
A new report by the Paris-based think tank I4CE Institute for Climate Economics, titled Investing in climate can help France drive its economic recovery, calls for a public finance package of 7 billion euros which it believes could trigger 19 billion euros of additional public and private investment. Such a stimulus package would contribute to the economic recovery post-crisis and make France more resilient to future shocks, without reducing its contribution to international climate goals, it says.
"I4CE is convinced that climate action is not an obstacle to crisis recovery, but an effective response to the demand for resilience that is likely to emerge across Europe," says Ian Cochran, I4CE Program Director for Financial Institutions.
Prioritizing the environment, the economy and health
I4CE believes a recovery package must prioritize outcomes relating to:
The environment: by maintaining the credibility of the European Green Deal, by preserving the industrial capital of low-carbon sectors, by adapting the economy to climate change.
The economy: by contributing to the revival of businesses in the short term while simultaneously reducing exposure to future crises such as oil price shocks, or the collapse of food and industrial supply chains.
Health: by reducing the vulnerability of society to health threats, particularly by improving air quality and reducing fuel poverty.
Based on its assessment of the investments embodied in the French national climate strategy, I4CE has identified 30 pro-climate, pro-recovery investments to retrofit public and private housing and other buildings, deploy low-emission passenger vehicles, and develop urban public transport infrastructure, rail infrastructure, cycle paths and renewable electricity.
To achieve this, it says the French State should increase the existing level of support for climate investment by an additional 4.3 billion euros per year (1.3 billion euros for off taking guarantees for renewable electricity producers and 3 billion euros for the co-financing of households, companies and local governments that undertake new investments).
The researchers believe local governments will need to increase current levels of investment and co-financing by 2.1 billion euros per year, supported by the central government. State-owned banks should increase their new commitments to businesses, local governments and project companies by 2.3 billion euros per year.
"The United Nations Environment Programme (UNEP) and others believe large-scale fiscal stimulus packages are an opportunity to set economies and societies on a more resilient path in line with the 2030 Sustainable Development Agenda," says Ligia Noronha, Director of UNEP's Economy Division.
According to UNEP's Emissions Gap Report 2019, we must cut global emissions 7.6 per cent every year of the next decade if we are to limit temperature rise to 1.5°C. This requires every country in the world to step up five-fold.
Nature is in crisis, threatened by biodiversity and habitat loss, global heating and toxic pollution. Failure to act is failing humanity. Addressing the current coronavirus (COVID-19) pandemic and protecting ourselves against future global threats requires sound management of hazardous medical and chemical waste; strong and global stewardship of nature and biodiversity; and a clear commitment to "building back better", creating green jobs and facilitating the transition to carbon neutral economies. Humanity depends on action now for a resilient and sustainable future.
Climate Action: It's time to make peace with nature
The UN Secretary-General, António Guterres, has described the fight against the climate crisis as the top priority for the 21st Century, in a passionate, uncompromising speech delivered on Wednesday at Columbia University in New York.
The landmark address marks the beginning of a month of UN-led climate action, which includes the release of major reports on the global climate and fossil fuel production, culminating in a climate summit on 12 December, the fifth anniversary of the 2015 Paris Climate Agreement.
Nature always strikes back
Mr. Guterres began with a litany of the many ways in which nature is reacting, with "growing force and fury", to humanity's mishandling of the environment, which has seen a collapse in biodiversity, spreading deserts, and oceans reaching record temperatures.
The link between COVID-19 and man-made climate change was also made plain by the UN chief, who noted that the continued encroachment of people and livestock into animal habitats, risks exposing us to more deadly diseases.
And, whilst the economic slowdown resulting from the pandemic has temporarily slowed emissions of harmful greenhouse gases, levels of carbon dioxide, nitrous oxide and methane are still rising, with the amount of CO2 in the atmosphere at a record high. Despite this worrying trend, fossil fuel production – responsible for a significant proportion of greenhouse gases – is predicted to continue on an upward path.
'Time to flick the green switch'
The appropriate global response, said the Secretary-General, is a transformation of the world economy, flicking the "green switch" and building a sustainable system driven by renewable energy, green jobs and a resilient future.
One way to achieve this vision, is by achieving net zero emissions (read our feature story on net zero for a full explanation, and why it is so important). There are encouraging signs on this front, with several developed countries, including the UK, Japan and China, committing to the goal over the next few decades.
Mr. Guterres called on all countries, cities and businesses to target 2050 as the date by which they achieve carbon neutrality – to at least halt national increases in emissions – and for all individuals to do their part.
With the cost of renewable energy continuing to fall, this transition makes economic sense, and will lead to a net creation of 18 million jobs over the next 10 years. Nevertheless, the UN chief pointed out, the G20, the world's largest economies, are planning to spend 50 per cent more on sectors linked to fossil fuel production and consumption, than on low-carbon energy.
Put a price on carbon
For years, many climate experts and activists have called for the cost of carbon-based pollution to be factored into the price of fossil fuels, a step that Mr. Guterres said would provide certainty and confidence for the private and financial sectors.
Companies, he declared, need to adjust their business models, ensuring that finance is directed to the green economy, and pension funds, which manage some $32 trillion in assets, need to step and invest in carbon-free portfolios.
Far more money, continued the Secretary-General, needs to be invested in adapting to the changing climate, which is hindering the UN's work on disaster risk reduction. The international community, he said, has "both a moral imperative and a clear economic case, for supporting developing countries to adapt and build resilience to current and future climate impacts".
Everything is interlinked
The COVID-19 pandemic put paid to many plans, including the UN's ambitious plan to make 2020 the "super year" for buttressing the natural world. That ambition has now been shifted to 2021, and will involve a number of major climate-related international commitments.
These include the development of a plan to halt the biodiversity crisis; an Oceans Conference to protect marine environments; a global sustainable transport conference; and the first Food Systems Summit, aimed at transforming global food production and consumption.
Mr. Guterres ended his speech on a note of hope, amid the prospect of a new, more sustainable world in which mindsets are shifting, to take into account the importance of reducing each individual's carbon footprint.
Far from looking to return to "normal", a world of inequality, injustice and "heedless dominion over the Earth", the next step, said the Secretary-General, should be towards a safer, more sustainable and equitable path, and for mankind to rethink our relationship with the natural world – and with each other.
The race to zero emissions, and why the world depends on it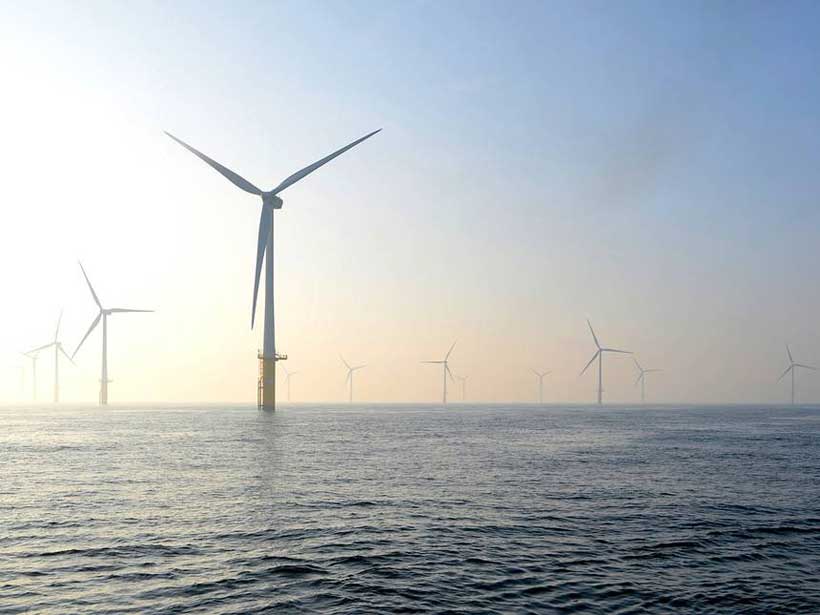 A host of countries have recently announced major commitments to significantly cut their carbon emissions, promising to reach "net zero" in the coming years. The term is becoming a global rallying cry, frequently cited as a necessary step to successfully beat back climate change, and the devastation it is causing.
What is net zero and why is it important?
Put simply, net zero means we are not adding new emissions to the atmosphere. Emissions will continue, but will be balanced by absorbing an equivalent amount from the atmosphere.
Practically every country has joined the Paris Agreement on climate change, which calls for keeping the global temperature to 1.5°C above pre-industrial era levels. If we continue to pump out the emissions that cause climate change, however, temperatures will continue to rise well beyond 1.5, to levels that threaten the lives and livelihoods of people everywhere.
This is why a growing number of countries are making commitments to achieve carbon neutrality, or "net zero" emissions within the next few decades. It's a big task, requiring ambitious actions starting right now.
Net zero by 2050 is the goal. But countries also need to demonstrate how they will get there. Efforts to reach net-zero must be complemented with adaptation and resilience measures, and the mobilization of climate financing for developing countries.
So how can the world move toward net zero?
The good news is that the technology exists to reach net zero – and it is affordable.
A key element is powering economies with clean energy, replacing polluting coal – and gas and oil-fired power stations – with renewable energy sources, such as wind or solar farms. This would dramatically reduce carbon emissions. Plus, renewable energy is now not only cleaner, but often cheaper than fossil fuels.
A wholesale switch to electric transport, powered by renewable energy, would also play a huge role in lowering emissions, with the added bonus of slashing air pollution in the world's major cities. Electric vehicles are rapidly becoming cheaper and more efficient, and many countries, including those committed to net zero, have proposed plans to phase out the sale of fossil-fuel powered cars.
Other harmful emissions come from agriculture (livestock produce significant levels of methane, a greenhouse gas). These could be reduced drastically if we eat less meat and more plant-based foods. Here again, the signs are promising, such as the rising popularity of "plant-based meats" now being sold in major international fast-food chains.
What will happen to remaining emissions?
Reducing emissions is extremely important. To get to net zero, we also need to find ways to remove carbon from the atmosphere. Here again, solutions are at hand. The most important have existed in nature for thousands of years.
These "nature-based solutions" include forests, peatbogs, mangroves, soil and even underground seaweed forests, which are all highly efficient at absorbing carbon. This is why huge efforts are being made around the world to save forests, plant trees, and rehabilitate peat and mangrove areas, as well as to improve farming techniques.
Who is responsible for getting to net zero?
We are all responsible as individuals, in terms of changing our habits and living in a way which is more sustainable, and which does less harm to the planet, making the kind of lifestyle changes which are highlighted in the UN's Act Now campaign.
The private sector also needs to get in on the act and it is doing so through the UN Global Compact, which helps businesses to align with the UN's environmental and societal goals.
It's clear, however, that the main driving force for change will be made at a national government level, such as through legislation and regulations to reduce emissions.
Many governments are now moving in the right direction. By early 2021, countries representing more than 65 per cent of global carbon dioxide emissions and more than 70 per cent of the world economy, will have made ambitious commitments to carbon neutrality. 
The European Union, Japan and the Republic of Korea, together with more than 110 other countries, have pledged carbon neutrality by 2050; China says it will do so before 2060.
Are these commitments any more than just political statements?
These commitments are important signals of good intentions to reach the goal, but must be backed by rapid and ambitious action. One important step is to provide detailed plans for action in nationally determined contributions or NDCs. These define targets and actions to reduce emissions within the next 5 to 10 years. They are critical to guide the right investments and attract enough finance.
So far, 186 parties to the Paris Agreement have developed NDCs. This year, they are expected to submit new or updated plans demonstrating higher ambition and action. Click here to see the NDC registry.
Is net zero realistic?
Yes! Especially if every country, city, financial institution and company adopts realistic plans for transitioning to net zero emissions by 2050.
The COVID-19 pandemic recovery could be an important and positive turning point. When economic stimulus packages kick in, there will be a genuine opportunity to promote renewable energy investments, smart buildings, green and public transport, and a whole range of other interventions that will help to slow climate change.
But not all countries are in the same position to affect change, are they?
That's absolutely true. Major emitters, such as the G20 countries, which generate 80 per cent of carbon emissions, in particular, need to significantly increase their present levels of ambition and action.
Also, keep in mind that far greater efforts are needed to build resilience in vulnerable countries and for the most vulnerable people; they do the least to cause
climate change but bear the worst impacts. Resilience and adaptation action do not get the funding they need, however.
Even as they pursue net zero, developed countries must deliver on their commitment to provide $100 billion dollars a year for mitigation, adaptation and resilience in developing countries.
EU greenhouse gas emissions fell in 2019 to the lowest level in three decades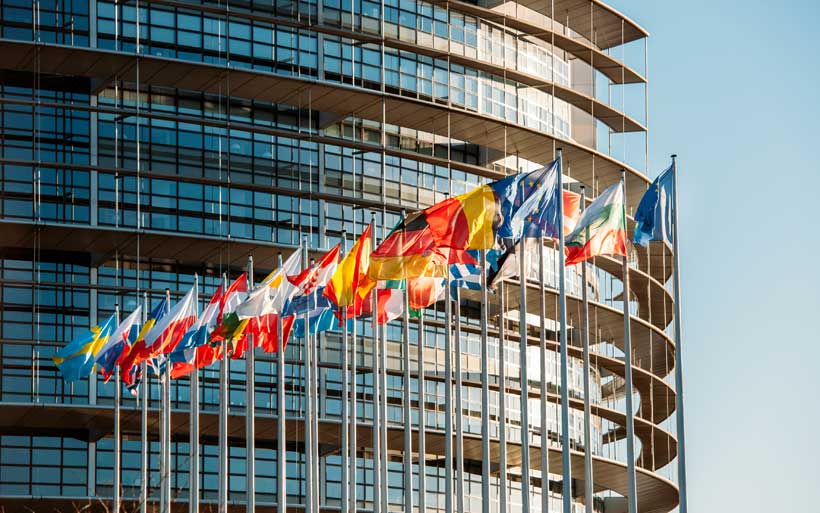 The Commission today adopted its annual EU Climate Action Progress Report, covering the EU's progress in cutting greenhouse gas emissions in 2019. Greenhouse gas emissions in the EU-27 decreased by 3.7 % year-on-year, while GDP grew by 1.5%. Emissions have now been reduced by 24% compared to 1990 levels.
Frans Timmermans, Executive Vice-President for the European Green Deal, said: "The European Union is proving it is possible to reduce emissions and grow your economy. However, today's report again confirms we need to step up our efforts across all sectors of the economy to reach our common goal of climate neutrality by 2050. The transition is feasible if we stick to our commitment and seize the opportunities of the recovery to reboot our economy in a greener, more resilient way and create a healthy, sustainable future for all."
Emissions covered by the Emissions Trading System (EU ETS) saw the greatest reduction in 2019, dropping by 9.1%, or about 152 million tonnes carbon dioxide equivalent (Mt CO2eq), compared to 2018. This drop was driven mainly by the power sector, where emissions fell by almost 15%, primarily due to coal-fired electricity production being replaced by electricity production from renewables and gas. Emissions from industry decreased by close to 2%. Verified emissions from aviation, which currently only cover flights within the European Economic Area, continued to grow modestly, increasing by 1%, or about 0.7 Mt CO2eq, compared to 2018. Emissions that are not covered by the EU ETS, such as those from non-ETS industry, transport, buildings, agriculture and waste, saw no significant change compared to 2018 levels.
EU expenditure on climate action, financing of green technologies, deployment of new solutions and international cooperation increased in 2019, and will see a further increase in the context of Europe's recovery from COVID-19.
EU ETS auction revenue is an increasingly important source of climate financing. The total revenue received by Member States, the UK and EEA countries from the auctions between 2012 (the start of auctioning under the EU ETS) and mid-2020 was over €57 billion, with more than half generated in 2018 and 2019 alone. In 2019, total auction revenue exceeded €14.1 billion. Of this total, 77% will be used for climate and energy purposes, 7 percentage points higher than the 70% share reported in 2018. In addition, a growing number of EU-funded climate projects are financed through the monetisation of emission allowances via the NER 300 programme, the Innovation Fund and the Modernisation Fund.
Background
The Climate Action Progress Report "Kick-Starting the Journey Towards A Climate Neutral Europe" describes progress made by the EU and its Member States in reducing greenhouse gas emissions, as well as reporting on recent developments in EU climate policy. The report is produced by the Commission's Directorate-General for Climate Action based on data submitted by Member States under the Climate Monitoring Mechanism Regulation (MMR, Regulation No 525/2013).