The global response to the coronavirus pandemic must not be undermined by bribery
In the face of the coronavirus outbreak, the OECD Working Group on Bribery reaffirms its collective commitment to fight foreign bribery under the Anti-Bribery Convention. The coronavirus (COVID-19) pandemic is bringing unprecedented challenges, human suffering, uncertainty and major economic disruption on a global scale, which in turn can create environments that are ripe for corruption. Bribery and corruption have the potential to undermine the global response to tackle the crisis.
"As countries struggle to gather the health and pharmaceutical products needed to fight the Covid-19 epidemic, it is a priority that all actors respect the rule of law and transparency to ensure the most efficient and effective distribution of the products," said OECD Secretary-General Angel Gurría.
"The high risk of corruption poses a major challenge to tackling this global health crisis," said Drago Kos, Chair of the OECD Working Group on Bribery. "It is vital that countries remain actively engaged in anti-corruption efforts and work together to ensure their efforts to overcome this crisis are not weakened by corruption".
Despite the urgent and vital nature of the efforts of the health industry to respond to this pandemic, the sector is not immune to corruption. Many of the detected cases of foreign bribery have occurred in the health industry. Bribery can divert essential resources – such as vital equipment and medicines – away from their intended purpose. Corrupt business dealings endanger vital public services, which in the health sector could result in out-of-date, harmful, ineffective, or unequal access to medicines and medical equipment. As countries around the world work to combat the outbreak, the OECD Working Group on Bribery, which unites all 44 Parties to the Anti-Bribery Convention, is firmly committed to uphold its obligations to fight transnational bribery in all its forms and across sectors. It also calls on all countries around the globe to respect the rule of law, ensure integrity in public procurement, transparency, the effective protection of whistleblowers, and press freedom in order to fight all forms of corruption, especially corruption that could undermine the response to the pandemic.
The OECD Working Group on Bribery is therefore going to examine the possible impact and consequences of the coronavirus pandemic on foreign bribery, as well as solutions to help countries strengthen their anti-bribery systems.
Viet Nam's mango industry: towards compliance with export market requirements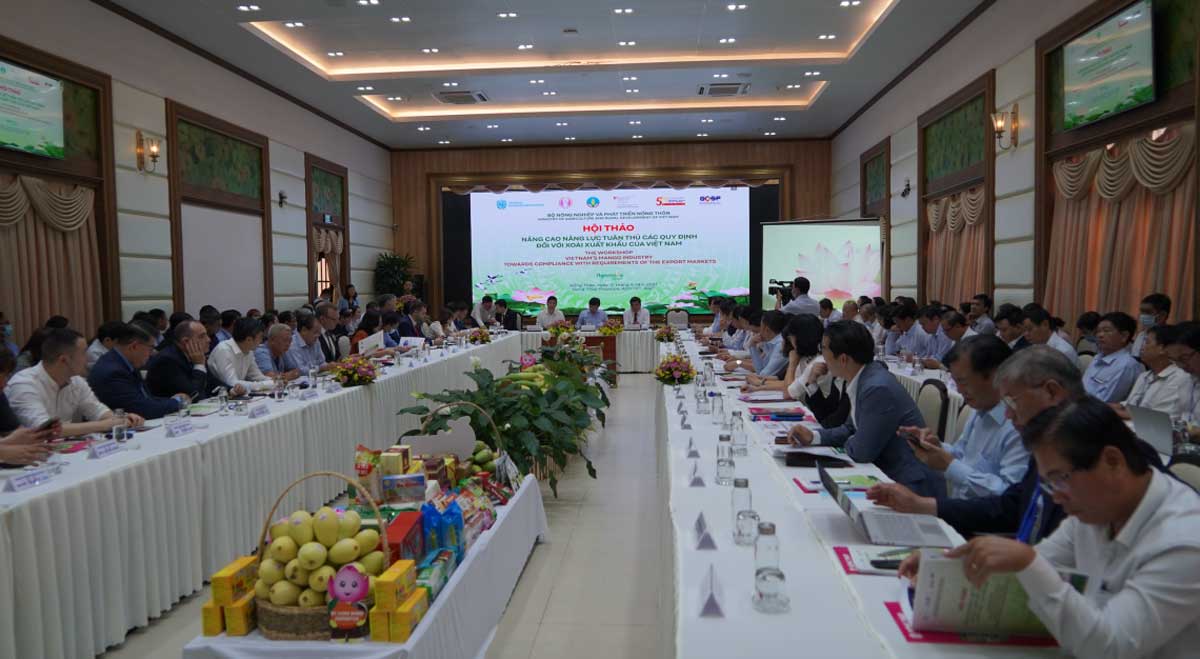 A Swiss-funded project, implemented by the United Nations Industrial Development Organization (UNIDO), is helping mango value chain stakeholders in the Mekong River Delta to maximize export opportunities.
Viet Nam is the world's 13th largest producer of mangoes, with an annual production of 788,000 tons (2018). Much of this production is cultivated in four provinces in the Mekong River Delta in south-western Viet Nam.
With world demand for mangoes continuing to surge, Viet Nam is well-placed to diversify its mango export markets. Currently, the vast majority of mango exports are destined for neighbouring China, but the short shipping links to important markets in the Republic of Korea, Japan, Singapore and Australia offer obvious opportunities for diversification.
A project workshop has brought together more than 150 representatives of different mango value chain stakeholders, including government ministries, local authorities of Mekong River Delta provinces, farmers, cooperatives, packing houses, exporters and logistics companies, as well as representatives of importing countries. In the workshop's technical session, participants were advised by experts on what needs to be done and what conditions need to be met in order to be able to export in terms of quality infrastructure, and value chain and market promotion, and the key requirements for establishing a sustainable, diversified and high-value export market.
The workshop was organized in the framework of the project, "Increasing the standards and quality compliance capacity of the mango value chain in Mekong River Delta", funded by the Swiss State Secretariat for Economic Affairs (SECO).
During the workshop, Jonas Grunder, Deputy Director of SECO in Viet Nam, said the country has signed some key trade agreements such as the Comprehensive and Progressive Agreement for Trans-Pacific Partnership (CPTPP), the Regional Comprehensive Economic Partnership (RCEP) and the Viet Nam-EU FTA (EVFTA). But he noted that despite the opportunities to strengthen integration into the world trade system, Viet Nam's agricultural sector still faces numerous challenges in substantially increase their access to global markets. This is why, he said, the Swiss Federal Economic Bureau had decided to join hands with UNIDO to start a technical assistance programme focusing on the mango value chain in the Mekong Delta.
Tran Thanh Nam, Viet Nam's Deputy Minister of Agriculture and Rural Development, highlighted the important role of cooperative in the effort to improve the quality of mangoes. He also added that farmers in the provinces should increase efforts to comply with the VietGAP and GlobalGAP standards of good agricultural practice.
On the margins of the workshop, the Ministry of Agriculture and Rural Development, UNIDO, the International Agricultural Development Fund (IFAD), the Dong Thap Provincial People's Committee and Ben Tre Provincial People's Committee co-signed a joint declaration to develop the fruit value chain in the Mekong River Delta through the project, "Building Forward Better: A Resilient Women and Youth-Centred and Digitally Enhanced Value Chain Development in Vietnam", with the financial support of the United Nations COVID-19 Response and Recovery Multi-Partner Trust Fund (UN COVID-19 MPTF).
Free press 'a cornerstone' of democratic societies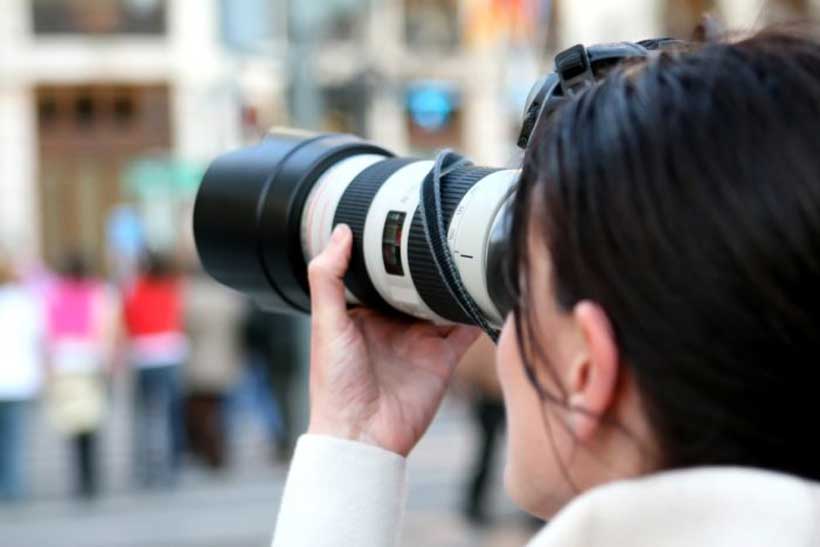 The United Nations Secretary-General on Monday urged governments to "do everything in their power" to support free, independent and diverse media, which the UN's top human rights official highlighted as "a cornerstone of democratic societies".
In a message on World Press Freedom Day, marked annually on 3 May, Secretary-General António Guterres underscored the importance of reliable, verified and accessible information.
"During the pandemic, and in other crises including the climate emergency, journalists and media workers help us navigate a fast-changing and often overwhelming landscape of information, while addressing dangerous inaccuracies and falsehoods", he said.
"Free and independent journalism is our greatest ally in combatting misinformation and disinformation."
Mr. Guterres also noted the personal risks journalists and media workers face, including restrictions, censorship, abuse, harassment, detention and even death, "simply for doing their jobs", and that the situation continues to worsen.
The economic impact of the coronavirus pandemic has hit many media outlets hard, threatening their very survival, he added.
"As budgets tighten, so too does access to reliable information. Rumours, falsehoods and extreme or divisive opinions surge in to fill the gap", the Secretary-General said, urging all governments to "do everything in their power to support a free, independent and diverse media".
Contributing to humanity's well-being
Michelle Bachelet, UN High Commissioner for Human Rights, also highlighted the importance of free, uncensored and independent press as "a cornerstone of democratic societies", conveying life-saving information, improving public participation, and strengthening accountability and respect for human rights.
"Around the world, people have increasingly taken to the streets to demand their economic and social rights, as well as an end to discrimination and systemic racism, impunity, and corruption", she said.
However, journalists fulfilling their fundamental role of reporting on these social protests have become targets, with many becoming victims of unnecessary and disproportionate use of force, arbitrary arrests, and criminal prosecution, Ms. Bachelet added.
In addition to dissuading other journalists from critically reporting on relevant issues, such attacks weaken public debate and hamper society's ability to respond effectively to challenges, including COVID-19, she said.
World Press Freedom Day
Marked annually on 3 May, World Press Freedom Day celebrates the fundamental principles of press freedom. It is also an occasion to evaluate press freedom globally, to defend the media from attacks on their independence, and to pay tribute to journalists who have lost their lives in the exercise of their profession.
The date marks the adoption of the landmark Windhoek Declaration for the Development of a Free, Independent and Pluralistic Press at a UN Educational, Scientific and Cultural Organization (UNESCO) conference in the Namibian capital, in 1991.
This year, the World Day focuses on the theme of "Information as a Public Good", affirming the importance of information as a public good, and exploring what can be done in the production, distribution and reception of content to strengthen journalism, as well as to improve transparency and empowerment.
Helping platforms become more transparent
The theme ties in with UNESCO's work to ensure the long-term health of independent, pluralistic journalism, and the safety of media workers everywhere, Audrey Azoulay, Director-General of the UN agency tasked with defending press freedom, said.
"As part of these efforts, we are working to create more transparency on online platforms in areas such as content moderation, while respecting human rights and international freedom of expression rules", she said.
She also highlighted the agency's work to equip people globally with the media and information literacy skills they need to navigate this new information landscape, so they can avoid being duped or manipulated online.
"As we mark World Press Freedom Day, I call on everyone to renew their commitment to the fundamental right to freedom of expression, to defend media workers, and to join us in ensuring that information remains a public good", Ms. Azoulay added.
New ways of thinking and working are necessary to reap blockchain benefits in capital markets
The World Economic Forum today released Digital Assets, Distributed Ledger Technology, and the Future of Capital Markets. Across the capital markets ecosystem, institutions are facing a combination of intensified competitive dynamics and accelerating technology advancements, presenting opportunities and challenges both to incumbents and new entrants. Although DLT is not a panacea, the report underlines how it can positively impact costs, market liquidity and balance sheet capacity while reducing the complexity, opacity and fragmentation of capital markets.
Written in partnership with the Boston Consulting Group (BCG), the report is based on nearly 200 interviews and eight global workshops with capital market incumbent players, new entrants, regulators and governments. It presents use cases from equity markets, debt markets, securitized products, derivatives, securities financing and asset management.
DLT can address real challenges and inefficiencies in some markets by providing a trusted, shared source of truth between market participants. However, the future is uncertain as there is no agreed path for market-wide adoption. What's more, as institutions still decide where to invest, varying strategies create tensions.
The report calls for a balance between innovation and market safeguards through standardization, the breaking down of silos and regulatory engagement. According to the authors, fundamentally transforming markets will require new ways of thinking and working across the industry.
"Following several years of intense hype, examples of use cases where inefficiencies and challenges are being solved with blockchain are starting to emerge across capital markets," said Matthew Blake, Head of the Future of Financial Services, World Economic Forum. "With the future for blockchain in financial services still being defined, a nuanced look at the opportunities this technology offers right now is particularly important for the financial services industry."
"Distributed ledger technology has come of age as it begins to enhance efficiencies, reduce operating costs and create new business models in capital markets, but the use cases and solutions are respective to each asset class," said Kaj Burchardi, Managing Director, BCG Platinion. "Whilst this makes sense from a commercial perspective, it has led to a complex patchwork of initiatives. For capital markets to unilaterally adopt DLT, they will require cross-institutional alignment to realize the game-changing market opportunities it can offer."