The global response to the coronavirus pandemic must not be undermined by bribery
In the face of the coronavirus outbreak, the OECD Working Group on Bribery reaffirms its collective commitment to fight foreign bribery under the Anti-Bribery Convention. The coronavirus (COVID-19) pandemic is bringing unprecedented challenges, human suffering, uncertainty and major economic disruption on a global scale, which in turn can create environments that are ripe for corruption. Bribery and corruption have the potential to undermine the global response to tackle the crisis.
"As countries struggle to gather the health and pharmaceutical products needed to fight the Covid-19 epidemic, it is a priority that all actors respect the rule of law and transparency to ensure the most efficient and effective distribution of the products," said OECD Secretary-General Angel Gurría.
"The high risk of corruption poses a major challenge to tackling this global health crisis," said Drago Kos, Chair of the OECD Working Group on Bribery. "It is vital that countries remain actively engaged in anti-corruption efforts and work together to ensure their efforts to overcome this crisis are not weakened by corruption".
Despite the urgent and vital nature of the efforts of the health industry to respond to this pandemic, the sector is not immune to corruption. Many of the detected cases of foreign bribery have occurred in the health industry. Bribery can divert essential resources – such as vital equipment and medicines – away from their intended purpose. Corrupt business dealings endanger vital public services, which in the health sector could result in out-of-date, harmful, ineffective, or unequal access to medicines and medical equipment. As countries around the world work to combat the outbreak, the OECD Working Group on Bribery, which unites all 44 Parties to the Anti-Bribery Convention, is firmly committed to uphold its obligations to fight transnational bribery in all its forms and across sectors. It also calls on all countries around the globe to respect the rule of law, ensure integrity in public procurement, transparency, the effective protection of whistleblowers, and press freedom in order to fight all forms of corruption, especially corruption that could undermine the response to the pandemic.
The OECD Working Group on Bribery is therefore going to examine the possible impact and consequences of the coronavirus pandemic on foreign bribery, as well as solutions to help countries strengthen their anti-bribery systems.
EU boosts humanitarian aid budget for 2021 as needs rise
As global humanitarian needs worsen further due to the consequences of the coronavirus pandemic and the effects of climate change, the European Commission has adopted its initial annual humanitarian budget of €1.4 billion for 2021. This represents an increase of more than 60% compared with the initial humanitarian budget of €900 million adopted last year.
Janez Lenarčič, Commissioner for Crisis Management said: "Humanitarian needs are growing globally and we need a budget to match. Our increased budget will allow the EU to continue to play a leading global role in responding to emerging and existing crises. Ultimately, humanitarian aid is about saving lives. Yet the gap between the financial resources provided by donors and the rapidly increasing humanitarian needs in 2021 is growing. To leave no one behind we therefore need more international partners to step up to fill this gap. We should not forget that only a global response will solve global issues, such as the fight against the coronavirus pandemic, which affects everyone."
EU humanitarian in 2021 will be allocated as follows:
€505 million will be allocated to Africa to support people affected by the long-term Lake Chad Basin crisis, impacting Nigeria, Niger, Cameroon, and Chad; those suffering from food and nutrition crisis, worsened by security incidents and community conflicts, in the Sahel (Burkina Faso, Mali, Mauritania, and Niger); and those displaced by armed conflicts in South Sudan, Central African Republic and Horn Of Africa (Somalia and Ethiopia).
€385 million of EU humanitarian funding will be allocated to the needs in the Middle East and Turkey to help those affected by the Syria regional crisis, as well as the extremely severe situation in Yemen.
€180 million in humanitarian assistance will continue to help the most vulnerable populations in Asia and Latin America. In Latin America, this includes those affected by the crises in Venezuela and Colombia. The European Union will also continue to provide help in Asian countries such as Afghanistan, where the conflict has been qualified as one of the deadliest conflicts worldwide, and Bangladesh, which is currently hosting almost one million Rohingya refugees from Myanmar. The EU will also allocate €28 million to fund projects addressing crises in Ukraine, Western Balkans and the Caucasus.
The rest of the funding, €302 million, will be used for EU humanitarian air services and for unforeseen humanitarian crises or sudden peaks in existing crises.
Since climate change is increasing communities' vulnerability to humanitarian crises, the funding will also help vulnerable populations in disaster-prone countries to prepare better for various natural hazards, such as floods, forest fires, earthquakes, and cyclones.
Background
The European Union has been providing humanitarian aid since 1992 in over 110 countries, reaching millions of people across the globe each year. EU assistance is delivered through humanitarian partner organisations, including UN agencies, non-governmental organisations, and the Red Cross family, who have signed partnership agreements with the European Union. The EU closely tracks the use of EU funds via its global network of humanitarian experts and has firm rules in place to ensure funding is well spent.
In order to address these complex challenges, the Commission intends to publish in the first quarter of the year a renewed strategic document on EU humanitarian action, proposing ways how the EU, together with its partners and other donors, can step up and show leadership in times when the need for humanitarian aid is greater than ever.
EU boosts sustainable cocoa production in Côte d'Ivoire, Ghana and Cameroon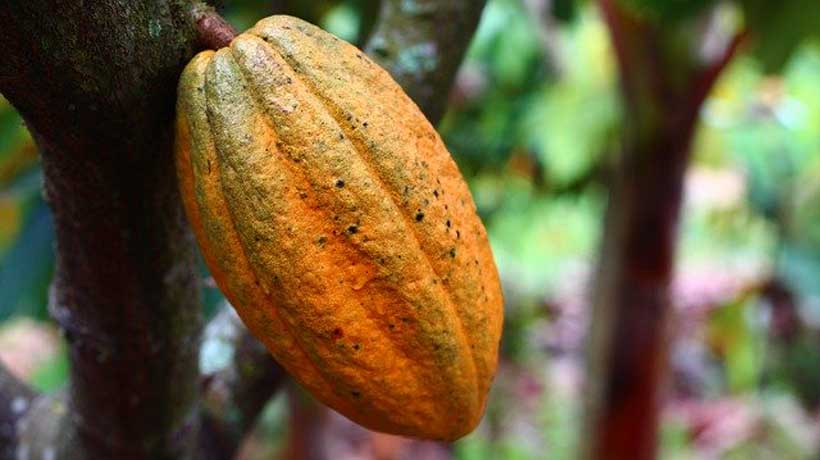 The European Union will contribute €25 million to enhance the economic, social and environmental sustainability of cocoa production in Côte d'Ivoire, Ghana and Cameroon who are, respectively, the first, second and fifth biggest cocoa producers, generating almost 70% of the world production. This funding strengthens the partnership between Team Europe (composed of the EU, its Member States, and European financial institutions) and the three cocoa producing countries and aims at ensuring a decent living income for farmers, halting deforestation and eliminating child labour.
Valdis Dombrovskis, Executive Vice-President for an Economy that Works for People, said: "The EU trade agenda is underpinned by EU values. By investing in programmes to promote fair trade and sustainability in the cocoa sectors of Côte d'Ivoire, Ghana and Cameroon, we are strengthening our trade and investment relationships for our mutual benefit. Building the social and environmental aspects of the cocoa supply chain will deliver further economic benefits for local farmers and cooperatives."
Jutta Urpilainen, Commissioner for International Partnerships, said: "European consumers are demanding fair and environmentally sustainable products and producing countries committed to address sustainability issues in their cocoa value chains. It is time to make a real change and the EU is committed to play its part as an honest broker between economic operators, development partners, Côte d'Ivoire, Ghana and Cameroon."
Following the launch event of the EU inclusive dialogue on sustainable cocoa, the "Cocoa Talks", on 22 September 2020, today takes place the Cocoa Talks inaugural round-table webinar with the participation of EU public and private stakeholders and selected representatives of the two main producing countries, Côte d'Ivoire and Ghana. The objective of this dialogue is to enhance cooperation and coordination to support sustainable cocoa production in the framework of the Living Income Differential (LID) initiative, launched by the two producer countries to ensure decent revenue to local farmers.
The EU dialogue will be mirrored by similar dialogues at country level. Concretely, the €25 million will fund parallel multi-stakeholder dialogue events at national and regional level in Côte d'Ivoire, Ghana and Cameroon, involving government, private sector companies and civil society. It will improve the ability of farmers' cooperatives and other bodies to represent local communities. It will train farmers on sustainability, tree replacement, reforestation, and ensure their awareness of child labour regulations.
Background
Cocoa is a major contributor to export earnings, as well as the main source of livelihoods for almost seven million farmers in Côte d'Ivoire and Ghana. Indirectly, cocoa contributes to the livelihoods of further 50 million people. At the same time, cocoa production entails particular risks relating to child labour, low revenues for local farmers, deforestation and forest degradation.
The European Union is the world's largest importer of cocoa, accounting for 60% of world imports. Côte d'Ivoire, Ghana and Cameroon are major suppliers of cocoa into the EU market, to which the first two have duty-free and quota-free access under their respective Economic Partnership Agreements.
In June 2019, Côte d'Ivoire and Ghana took an initiative on cocoa prices that led to an agreement with the cocoa and chocolate industry to create a Living Income Differential (LID) to ensure decent revenue to local farmers. At this stage, it is a US$400/ton premium paid beyond the price of the cocoa futures markets. Cameroon has expressed interest to join the initiative.
Building on this initiative and in line with its political priorities under the EU Green Deal and the Commission's 'zero tolerance' approach to child labour, the EU engaged in a partnership with Côte d'Ivoire and Ghana to link this price increase to further action with respect to deforestation and child labour related to cocoa production.
It translated into an EU-based multi-stakeholder dialogue launched on 22 September 2020 with representatives from the EU institutions and Member States, civil society, private sector and Ivoirian and Ghanaian representatives to:
Advance responsible practices of EU businesses involved in cocoa supply chains;
Feed into other relevant horizontal Commission initiatives (e.g. on due diligence, deforestation);
Feed into the policy dialogue between the EU and the producer countries; and
Identify support projects on sustainable cocoa production.
Sri Lanka: 'Forced' cremation of COVID victims' bodies must stop
The Sri Lankan Government should end its policy of compulsorily cremating victims of COVID-19, independent UN human rights experts said on Monday.
In a joint appeal, Special Rapporteurs Ahmed Shaheed, Fernand de Varennes, Clément Nyaletsossi Voule and Tlaleng Mofokeng, said that the practice ran contrary to the beliefs of Muslims and other minorities.
It ran the risk of increasing prejudice, intolerance and violence, they said in a statement, insisting that no medical or scientific evidence indicated that burying the deceased increased the risk of spreading communicable diseases such as COVID-19.
To date, more than 270 COVID-19 deaths have been reported in Sri Lanka; a significant number have come from the minority Muslim community.
All of the deceased were cremated in line with amended health guidelines for COVID-19 patients, which were issued on last March.
'Aggressive nationalism'
"We deplore the implementation of such public health decisions based on discrimination, aggressive nationalism and ethnocentrism amounting to persecution of Muslims and other minorities in the country" the experts said.
"Such hostility against the minorities exacerbates existing prejudices, intercommunal tensions, and religious intolerance, sowing fear and distrust while inciting further hatred and violence", they added.
"We are equally concerned that such a policy deters the poor and the most vulnerable from accessing public healthcare over fears of discrimination", they said, noting that it would further negatively impact the public health measures to contain the pandemic.
'Immediate' cremation
Information received by the experts indicates that cremation often takes place immediately after test results are provided, without granting family members reasonable time or the opportunity to cross check or receive the final test results.
There have been several cases of cremations based on erroneous information about COVID-19 test results, the experts said.
They noted that the President and Prime Minister had instructed the health authorities to explore options for burials in Sri Lanka.
Disregard
"However, we are concerned to learn that the recommendation to include both cremation and burial options for the disposal of bodies of COVID-19 victims by a panel of experts appointed by the State Minister for Primary Health Services, Pandemics and COVID Prevention, was reportedly disregarded by the Government", they said.
"We strongly urge the Government of Sri Lanka to stop the forced cremation of COVID-19 bodies, to take all necessary measures to combat disinformation, hate speech and stigmatization" of Muslims and other minorities, "as a vector of the pandemic, and to provide remedy and ensure accountability for cremations that were carried out by error."
Special Rapporteurs and independent experts are appointed by the Geneva-based UN Human Rights Council and are neither UN staff nor paid for their work.