The global response to the coronavirus pandemic must not be undermined by bribery
In the face of the coronavirus outbreak, the OECD Working Group on Bribery reaffirms its collective commitment to fight foreign bribery under the Anti-Bribery Convention. The coronavirus (COVID-19) pandemic is bringing unprecedented challenges, human suffering, uncertainty and major economic disruption on a global scale, which in turn can create environments that are ripe for corruption. Bribery and corruption have the potential to undermine the global response to tackle the crisis.
"As countries struggle to gather the health and pharmaceutical products needed to fight the Covid-19 epidemic, it is a priority that all actors respect the rule of law and transparency to ensure the most efficient and effective distribution of the products," said OECD Secretary-General Angel Gurría.
"The high risk of corruption poses a major challenge to tackling this global health crisis," said Drago Kos, Chair of the OECD Working Group on Bribery. "It is vital that countries remain actively engaged in anti-corruption efforts and work together to ensure their efforts to overcome this crisis are not weakened by corruption".
Despite the urgent and vital nature of the efforts of the health industry to respond to this pandemic, the sector is not immune to corruption. Many of the detected cases of foreign bribery have occurred in the health industry. Bribery can divert essential resources – such as vital equipment and medicines – away from their intended purpose. Corrupt business dealings endanger vital public services, which in the health sector could result in out-of-date, harmful, ineffective, or unequal access to medicines and medical equipment. As countries around the world work to combat the outbreak, the OECD Working Group on Bribery, which unites all 44 Parties to the Anti-Bribery Convention, is firmly committed to uphold its obligations to fight transnational bribery in all its forms and across sectors. It also calls on all countries around the globe to respect the rule of law, ensure integrity in public procurement, transparency, the effective protection of whistleblowers, and press freedom in order to fight all forms of corruption, especially corruption that could undermine the response to the pandemic.
The OECD Working Group on Bribery is therefore going to examine the possible impact and consequences of the coronavirus pandemic on foreign bribery, as well as solutions to help countries strengthen their anti-bribery systems.
What can I do with an Economics degree?
A degree in economics will increase your employability in any industry. High-skilled graduates are in high demand worldwide. The wide range of problem-solving and analytical skills that students with economics degrees have made them a versatile and valuable asset to the economy industry makes it a very interesting field. This filed is really difficult in getting in degree and quite who has ever learned economics have thought "I need help to do my economics assignment" but it is worth spending 4+ years if you are really into it.
Here's a list of top economics jobs, including details about what you can expect and skills required.
Economist careers
A professional economist will research and analyze economic data, issues, and trends. You will need to complete a postgraduate degree in economics to be qualified to work as an economist. A professional economist will also need to be able produce economic forecasts and reports that can be presented to clients (individuals or financial institutions) and provide business advice.
Local and national government, private and public banks, insurance companies, think tanks, large multinational corporations, financial consultancies and accountancy firms are all possible employers. This role requires a solid understanding of current affairs and economic contexts.
Bank jobs in Economics
Economists are attracted to banking careers. These jobs offer great earning potential and high demand. A background in economics is highly valued for roles in financial management, financial planning and risk analysis. Bank careers focus on advising and providing services to a wide range of customers and clients, with a strong emphasis on meeting the financial needs of their clients.
Accountancy careers in economics
Further professional qualifications are required to become a qualified accountant. However, economics graduates can find many roles in accountancy. You can work in multiple industries and be an accountant. Your job focuses on the financial position of an individual, company, or organization. Accounting careers often involve recording, classifying and interpreting financial data.
Strong analytical skills and computer literacy are required for these careers. Accounting jobs are best suited for graduates in Economics who can easily make sense out of complex data sets.
Careers in economics and financial consultancy
Economists and economists are vital to the financial consulting industry and the business world. There are many opportunities for economics graduates to find employment in large and medium-sized companies that need to conduct economic research. A role as an economic researcher requires a thorough understanding of economic theories, models, analytical and problem solving skills, and mathematical ability. Similar roles would be filled by financial consultants working in the field of economics. However, they might work for multiple clients and produce reports as well as advising on business strategy. This role requires a high level of industry knowledge and understanding of corporate finances.
The public sector offers many opportunities for economic careers
Economists are highly valued in all aspects of public and private spending. The public sector often includes jobs in economics, including transport, commercial, waste and energy services. The recent global recession and tightening of economic regulation worldwide have led to an increase in the demand for economics students.
Careers in economics that involve data analysis and actuarial work
An actuary can be described as a business professional who advises on and evaluates the impact of financial uncertainty and risk. Accurate knowledge of both economics and business is used by actuaries to provide reports and develop strategies for reducing these risks. The majority of the entry-level roles in this field involve insurance and pensions. However, later you may be able move into areas such as banking, investments, or healthcare. Actuaries need to be proficient in mathematics and statistical compiling, as well as able communicate complex data to non-experts.
Careers and jobs in alternative economics
A background in economics can make it seem that almost anything is possible. Other common roles and careers in economics include stockbroker and insurer, business manager (retail merchandizer), retail merchandizer and pricing analyst, statistician and financial consultant, and salesperson.
If none of these interests you, what are you able to do with an economics degree? These are just a few of the options you might want to explore: international development and human resource management, journalism law, management, marketing research, politics, public relation, taxation and taxation. Or you can even start your own business as an entrepreneur!
Despite COVID-19 connectivity boost, world's poorest left far behind 
Some 2.9 billion people still have never used the internet, and 96 per cent live in developing countries, a new UN report has found. According to the International Telecommunication Union (ITU), the estimated number of people who have gone online this year actually went up, to 4.9 billion, partially because of a "COVID connectivity boost".  
This is good news for global development, but ITU said that people's ability to connect remains profoundly unequal – as many hundreds of millions might only go online infrequently, using shared devices or facing connection speeds that hamper their internet use.
"While almost two-thirds of the world's population is now online, there is a lot more to do to get everyone connected to the Internet," Houlin Zhao, ITU Secretary-General said.
"ITU will work with all parties to make sure that the building blocks are in place to connect the remaining 2.9 billion. We are determined to ensure no one will be left behind."
'Connectivity boost'
The UN agency's report found that the unusually sharp rise in the number of people online suggests that measures taken during the pandemic contributed to the "COVID connectivity boost."
There were an estimated 782 million additional people who went online since 2019, an increase of 17 per cent due to measures such as lockdowns, school closures and the need to access services like remote banking. 
Uneven growth
According to the document, users globally grew by more than 10 per cent in the first year of the COVID crisis, which was the largest annual increase in a decade. But it pointed out that growth has been uneven.
Internet access is often unaffordable in poorer nations and almost three-quarters of people have never been online in the 46 least-developed countries. 
A 'connectivity Grand Canyon'
Speaking in Geneva, Doreen Bogdan-Martin, Director of the ITU said: "The internet divide runs deep between developed and developing countries. Only a third of the population in Africa is using the internet.
"In Europe, the shares are almost 90 per cent, which is the gap between those two regions of almost 60 percentage points. And there is what the UN Secretary-General António Guterres, has called in his Common Agenda blueprint for the future, "a connectivity Grand Canyon".
'Digitally excluded'
The report found that younger people, men and urban dwellers are more likely to use the Internet than older adults, women and those in rural areas, with the gender gap more pronounced in developing nations.
Poverty, illiteracy, limited electricity access and a lack of digital skills continued to hinder "digitally excluded" communities, ITU noted. 
How Smart Investing can be a Significant Strategy for Traders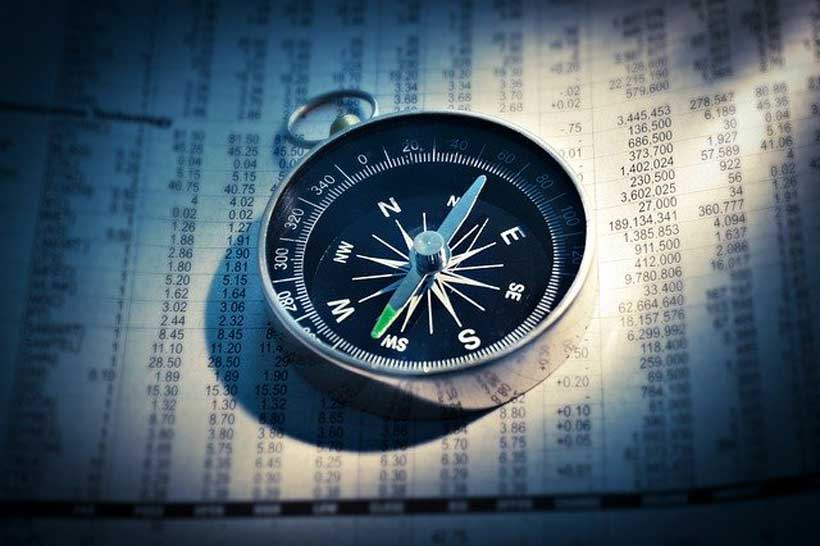 Despite being one of the biggest sources of passive income, the forex market is still unexplored by many. The main reason is the risk involved. Traders, especially those with little experience, fear losing money because its an unpredictable and uncertain industry. However, the truth is that with smart investing strategies, you can save yourself from losses.
Strategies have always been an essential part of forex trading. Beginners are also advised to go through reviews, strategies, and recommendations from experts. For those who are just getting started, here are some of the strategies that can help in trading and smart investing.
Understand About Trading Styles and Your Goals:
When you decide to set out on a trading journey, the very first thing is to get a clear goal in your mind about the methods you are going to use. Each trading style has a separate risk profile attached to it. Therefore, the right decision is essential to have a successful trading journey.
Maintaining a slow pace
The best key to a successful trading career is consistency. Indeed, all traders have lost money, but if you have a positive edge, you can be at the top in no time. The best way to gain success is to educate yourself and create a trading plan for the future. Sticking to the plan and working on it is what you need to focus on.
Exploring new trading plans
Yes, consistency is important but never be afraid to reevaluate your trading plan if things are not working. The more your experience grows, the better your needs might change. Your plan must reflect your goal. In case your financial situation changes, you need to work with a new plan.
Checking your emotions
Keeping your emotions under control is what you need to look forward to. Never let your emotions do the talking for you. Remember, 'revenge trading' rarely ends on a positive note. If you lose a trade, don't go all in and invest everything in it. Rather, try to stick to your initial plan and maintain the loss over time.
Knowing the market
The exact importance of educating yourself on the Forex market is essential. Try to understand every trend the trade has to follow and take time to study it all. You also need to know what exactly affects the capital before you risk it. This is a future investment that you are focusing on for positive revenue in returns.
Acknowledging your limits
The exact limit that you are willing to risk needs to be acknowledged before using it. The money invested in trade can never be returned after investment. This is why you need to set boundaries for yourself before actually using the capital. Never risk more capital than you can afford.
Knowing where to stop
Try to act upon the orders by maintaining a stop and limit-based order. The last thing you need to do is actually sit back and analyze the market every time. Trailing stops are very useful as it helps to specify the movement of the market in the future. In this case, if you place contingent orders, it will not limit your risks for loss.
Choosing the right trading partner
The right selection of the trading partner is as important as choosing the base capital. The right partner can help you create an influence over proper execution, pricing, and customer satisfaction. Take time to decide the partner and select it according to your need.
Bottom line
The above-detailed steps will help you to be a successful trader and help you towards success. But, remember, trading is an art, and the only way to ace it is by discipline and practice.