Justifying the Need for Pakistan's Enhanced Counter Force Conventional Deterrence
Pakistan's conventional force posture faces severe challenges arising from India's conventional military modernization and its proactive strategies, which India claims would likely stay below Pakistan's nuclear threshold. India enjoys a substantial conventional military superiority over Pakistan. India's aspiration to dominate the region by carrying out an offensive military modernization program is in large part ensured by enhancement of its counter force conventional capabilities. This has served as one of the most destabilizing factors that affect the strategic stability of the South Asian region. Moreover, the provocative counter force conventional developments by India are adversely impacting the security, stability, and strategic equilibrium within the region. Over the last few years, all these factors have provoked Pakistan to revisit and strengthen its deterrence posture at the conventional level.
In recent years, India has considerably enhanced its offensive conventional posture against Pakistan. The notions of 'preemptive surgical strikes' evident inthe proactive war doctrines of the 2017 Joint Doctrine of the Indian Armed Forces (JDIAF) and the 2018 Land Warfare Doctrine (LWD) are a testimony to this trend. These assumptions are essentially based on proactive strategies and indirect threats of initiating preemptive strikes against Pakistan starting at the conventional level. Moreover, a highly offensive military modernization program of India is based on developing and acquiring new weapon technologies to form the basis of its counter force conventional capabilities. These include; precision-guided munitions, acquisition of enhanced air defence shields, stand-off weapons, and procurement of advanced fighter jets. This demonstrates India's objectives of achieving escalation-dominance throughout the region at the conventional level.
India's fixation with dominating the escalation ladder at the conventional level was even more evident in the February 2019 Pulwama-Balakot crisis. Under its notion of limited war at the conventional level, India threatened Pakistan with a 'preemptive splendid first strike' and had reportedly entered Pakistan's air space with fighter jets. This led to a dangerous escalation of hostilities at the political and military levels between both countries. Many experts assumed that with such an intrusion, India might have crossed Pakistan's nuclear threshold. Pakistan's full spectrum deterrence posture which falls within the ambit of minimum credible deterrence remained applicable during the crisis. If both countries had escalated further, the situation might have turned into an all-out nuclear war. Nevertheless, Pakistan's resort to respond to India's aggression turned out to be an 'appropriate response' based on its credibility at the conventional level.
It is worth mentioning here that the modern conventional weapon systems could have a comparable counter force deterrent value which was earlier exclusively limited to nuclear weapons. This implies that in the future, wars with or without the limited use of nuclear weapons could occur. In this regard, India's long hyped 'Cold Start Doctrine' (CSD), despite its fate and practicality in a crisis situation, still serves as an important provocative conventional war doctrine. In response to potential Indian proactive war strategies, Pakistan has been compelled to develop its low-yield, tactical range missile 'Nasr' capable of delivering both conventional and nuclear warheads. This 'battlefield' missile is regarded as the last resort option against Indian provocative limited aggression. Such preparedness by Pakistan has no doubt enhanced and strengthened the posture of full-spectrum deterrence at both conventional and unconventional levels. At the same time, given the limited resources, it also serves as a cost-effective neutralizing factor against India's proactive war strategies. Furthermore, it complements Pakistan's conventional forces, neutralizes India's growing technological edge, and bridges the conventional disparity between the two countries.
In the same vein, to overcome ever-increasing conventional threats from India, Pakistan needs to actively enhance its counterforce conventional capabilities with the help of indigenous developments and foreign acquisition of hi-tech defence equipment, especially from China and Russia. Furthermore, initiatives such as upgrading cruise missiles to supersonic level, provision of an advanced air defence shield, and development of unmanned aerial vehicles and latest-generation fighter jets are needed to be materialized. This would further enable Pakistan with a much better position to respond to India's aggression at the conventional level specifically. Also, Pakistan would be equipped with a broad range of response options to Indian aggressions, hence simultaneously increasing the nuclear threshold. Pakistan would not be forced to retaliate with nuclear weapons as the most reliable response to limited conventional aggression by India. Therefore, Pakistan's credible conventional deterrent would likely decrease the chances of a conventional confrontation in the South Asian strategic landscape.
Hence at present, the persistent conventional asymmetry in South Asia primarily based on India's enhanced counter force military modernization and revisions of its conventional war doctrines serves as a severe challenge. Being threatened by this, Pakistan would be provoked to revisit its conventional approach vis-à-vis India and further strengthen its conventional capabilities. Such an equation would likely keep deterrence stability of the region under constant stress as there could be a possibility of a limited conventional war between two nuclear-armed adversaries staying below their nuclear thresholds. Nonetheless, the limited conventional response has become an appropriate option in the event of any conventional and sub-conventional level confrontations as evident from recent examples. In this regard, Pakistan has to be vigilant and conscious of the evolving nature of the threat spectrum in the South Asian region. Therefore, Pakistan needs to enhance its conventional deterrence as a part of its overall deterrence posture. This could justifiably be done with a re-assessment and enhancement of the full spectrum deterrence at the conventional level.
Nuclearization Of South Asia: Where Do We Stand Now?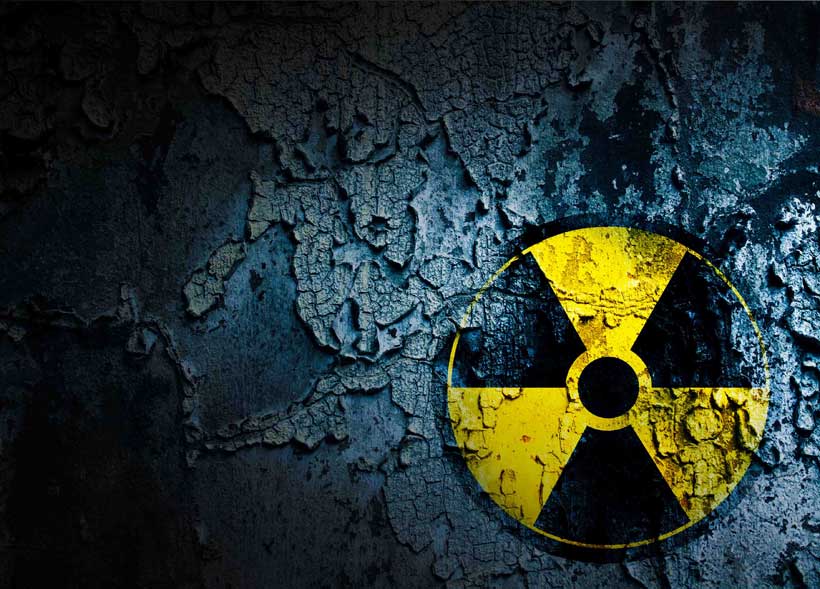 Pakistan-India relations have continued to deteriorate since the nuclear test of May 1998. Both the states have faced numerous crisis during which the nuclear weapons have played a very important role. Nuclear weapons have been an effective deterrent force and kept the conflicts from blowing into all-out war. All the recent events suggests that there is a dire need to take transitional measures to reduce the nuclear risks. Nuclear weapons are confusing pieces of technology as their efficiency of destruction is best established when they are not deployed and yet in the same breath, they are to be used when required. This dilemma is further demented when one state is enemy with the other on almost everything. Escalation is both inevitable and perhaps one of the most devastating missteps in nuclear deterrence; one that requires an impressive level of trust. To achieve such a barrier, conventional rivalries need to be revisited, caution needs to be reinstituted and communication needs to be uninterrupted.
From Massive Retaliation of John Foster Dulles to McNamara's Assured Destruction, nuclear bipolarity changed faces and paved ways for agreements and treaties to replace escalation and deployments. From direct engagements to proxies, from installation of hotlines to breaking ice and bilateralism, even when there was hope the world still endured in fear of an all-out devastation. Still, after all this, what lessons were learnt? How was 'responsible nuclear weapons state' defined? More importantly, what was the yardstick beyond which no state possessing such technology dare not tread? States possessing nuclear weapons technology decided not to escalate beyond a certain point and declared that no matter the trust deficit, they were supposed to always adhere to bilaterally settle their disputes. Even after two decades of nuclearization Pakistan and India, admirers of nuclear learning and experts of nuclear deterrence, perhaps were and might still are devoid of such bilateral convictions.
Looking at all the crisis situations in past most importantly the 1999 Kargil conflict, where the things escalated too quickly under nuclear overhang the question arises whether South Asia learnt anything on how close the Kargil was to a showdown of unimaginable proportion? Talking about more recent event 'Pulwama', Whatever happened after Pulwama in 2019 cannot be merely set aside as an emotional rhetoric, it was an actual sub-conventional engagement which had the potential to escalate. Like Kargil Pulwama was a chance to reexamine exactly what went wrong for things to go this far. Instead, India initiated overhauling of its force posture and Pakistan played along. South Asia went from Cold Start to Tactical Nuclear Weapons, from asymmetric confrontations to trans-border infiltrations and from hostilities at Line of Control to Abhinandan's failed leap for glory. Instantly, everyone started crying war with no one to vouch for peace. What we see now is Indian prompted continued escalatory trajectories, distorted sense of stability, a desperate call for third-party mediation and a complete lack of bilateralism.
Nuclear deterrence, in its generic understanding, requires engaging parties to manifest caution while communicating their strategic posture. Confidence Building Mechanisms in that regard are important but as standalone systems are usually inefficient in dealing with their desired results. Soviet Union's iron curtain is what caused Cuban Missile Crisis but even a man like Khrushchev realized what could have happened and resorted to engaging with Kennedy. For Narendra Modi and his cabinet, the idealized fog of war cast by an iron curtain of fear/ compellence is much more desirable than a chance at cooperation/dialogue. Bilateralism via Track-II might be fruitful but considering how much we distrust one another, it's highly likely that all such actions would eventually be put to unnecessary speculation of possessing vested interest. Pakistan and India might not resort to an all-out confrontation but their trust deficit is enough to keep low-yield kinetic engagements alive. Pakistan fears for a false flag terrorist activity from India while India is wary of Pakistan trying to internationalize what it considers to be a bilateral issue.
In the past we have seen that issues between India-Pakistan are never resolved instead the hostility has increased so much that mitigation of the conflict looks like a farfetched idea. Both states need third party to get running the wheel of diplomatic engagement. Nuclear strategy is not a circular motion rather it is a spiraling affair with each turn graduating it to a new occasion whilst remaining hinged to a singular immovable point of connection. If nuclear deterrence keeps rotating without graduating, it tends to wear out its capacity to deter. What happens next is either another Kargil or something even worse. Pulwama, like Pathankot was a chance for both states to engage positively whilst maintaining their adversarial relationship and even now things are, in a way, plausible for this to occur. Threat, in this context, is how the current trajectory is moving from trust deficit to zero tolerance which can lead to incalculable repercussions.
If both India-Pakistan do not learn any lesson from the past then the future might not be very welcoming. . Nuclear deterrence is as important as it is frightening and Mutually Assured Destruction is almost certainly a final outcome if bilateralism is sacrificed at the altars of diplomatic inflexibility. An arms race without restraint is as dangerous as an uncontrolled escalation of sensitive flashpoints and both strategies are corrosive if taken without mutual consent.
22 Years of Nuclearization of South Asia: Current Doctrinal Postures
May 2020 marks the 22nd anniversary of the overt nuclearization of South Asia. The evolved nuclear doctrinal postures of both India and Pakistan have been a key component of their defence and security policies. During this period; India has undergone gradual shifts in its nuclear doctrinal posture. The Indian posture as set out in the 1999 'Draft Nuclear Doctrine' (DND) was based on an assertion that India would pursue the 'No First Use' (NFU) policy. The first amendment to this posture, which came out in January 2003, was based on a review by the Indian Cabinet Committee on Security (CCS) of the nuclear doctrine. It stated that if India's armed forces or its people were attacked with chemical and biological weapons, India reserves the right to respond with nuclear weapons. This review could, therefore, be considered a contradiction to India's declared NFU policy at the doctrinal level. On the basis of this notion, it could be assumed that India has had an aspiration to drift away from its NFU policy since 2003.
Subsequently, the notion of a preemptive 'splendid first strike' has been a key part of the discourse surrounding the Indian and international strategic community since the years 2016-2017. According to this, if in India's assessment, Pakistan was found to be deploying nuclear weapons, in a contingency, India would resort to such a splendid first strike. With such a doctrinal posture, India's quest for preemption against Pakistan seems to be an attempt to neutralize the deterrent value of Pakistan's nuclear capabilities. In this regard, India has been constantly advancing its nuclear weapons capabilities based on enhanced missile programs and the development of its land, sea, and air-based nuclear triad thus negating its own NFU policy. This vindicates Pakistan's already expressed doubts over India's long-debated NFU policy. Such Indian notion would likely serve as an overt drift towards a more offensive counterforce doctrinal posture aimed at undermining Pakistan's deterrence posture. This would further affect the strategic stability and deterrence equilibrium in the South Asian region.
India's rapid augmentation of its offensive doctrinal posture vis-à-vis Pakistan is based on enhancing its strategic nuclear capabilities. Under its massive military up-gradation program, India has developed the latest versions of ballistic and cruise missiles, indigenous ballistic missile defence (BMD) systems in addition to Russian made S-400, nuclear submarines, and enhanced capabilities for space weaponization. In the same vein, India's aspiration for supersonic and hypersonic weapons is also evidence of its offensive doctrinal posture. Furthermore, India has been carrying out an extensive cruise missile development program having incredible supersonic speed along with its prospective enhanced air defence shield. Through considerable technological advancements India has shifted its approach from a counter-value to a counter-force doctrinal posture, as it demonstrates its ambitions of achieving escalation-dominance throughout the region. These technological advancements are clear indicators that India's doctrinal posture is aimed at destabilizing the existing nuclear deterrence equilibrium in South Asia.
Pakistan, on the other hand has been threatened by India's offensive postures and hegemonic aspirations. Consequently it has to maintain a certain balance of power to preserve its security. Pakistan's doctrinal posture is defensive in nature and has over the years shifted from strategic deterrence to 'full spectrum deterrence' (FSD) by adding tactical nuclear weapons which, it claims, falls within the threshold of 'minimum credible deterrence'. In this regard, Pakistan too has developed its missile technology based on; short, intermediate, and long-range ballistic missiles. Pakistan's tactical range 'Nasr' missile is widely regarded as a 'weapon of deterrence' aimed at denying space for a limited war imposed by India. The induction of 'multiple independent reentry vehicle' (MIRV), the development of land, air and sea-launched cruise missiles and the provision of a naval-based second-strike capability have all played a significant role in the preservation of minimum credible deterrence and the assurance of full-spectrum deterrence at the strategic, operational and tactical levels.
Contrary to India's declared NFU policy, Pakistan has never made such an assertion and has deliberately maintained a policy of ambiguity concerning a nuclear first strike against India. This has been carried out to assure its security and to preserve its sovereignty by deterring India with the employment of Full Spectrum Deterrence (FSD) within the ambit of Credible Minimum Deterrence. This posture asserts that since Pakistan's nuclear weapons are for defensive purposes in principle, they are aimed at deterring India from any and all kinds of aggression. This has been evident from recent crisis situations as well during which Pakistan's deterrent posture has prevented further escalation. Therefore, even now Pakistan is likely to keep its options open and still leave room for the possibility of carrying out a 'first strike' as a viable potential deterrent against India if any of its stated red lines are crossed.
Hence, the security dynamics of the South Asian region have changed significantly since its nuclearization in 1998. The impact of this has been substantial and irreversible on regional and extra-regional politics, the security architecture of South Asia, and the international nuclear order. As has been long evident India has held long term inspiration to become a great power. There have been continuous insinuations about the transformations in India's nuclear doctrinal posture from 'No First Use' to counterforce offensive posture. The current security architecture of South Asia revolves around this Indian behavior as a nuclear state. In contrast, Pakistan's nuclear doctrine is based solely on assuring its security, preserving its sovereignty, and deterring India by maintaining a credible deterrence posture. Based on the undeniable threats from India to its existence, Pakistan needs to further expand its doctrinal posture vis-à-vis India. This would preserve the pre-existing nuclear deterrence equilibrium and the 'balance of power'in the South Asian region.
Israel Shines in the Gulf Where Big Powers Falter, but That Could Prove Tricky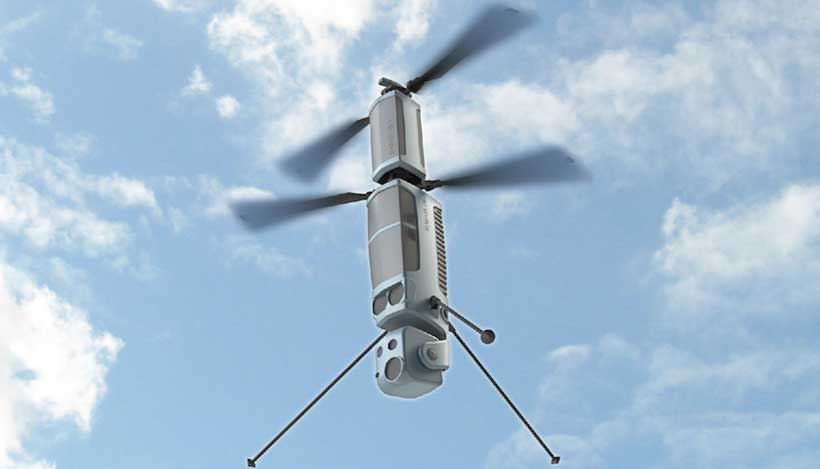 The Firefly, an Israeli-built loitering kamikaze drone, part of the Spike family of missiles that the Jewish state has sold to various European nations, may be one reason why Gulf states, and particularly Saudi Arabia, have cozied up to Israel in a seeming reversal of their past support of Palestinian rights.
If there is one lesson that Gulf states have learned from the United States' reduced commitment to the region and the strains in US-Saudi relations, it is that putting one's eggs in one basket is risky business.
That has not prevented the United States from continuing to secure its place as the region's foremost arms supplier as this month's arms and related commercial deals prove.
The US Defense Department announced a $2.6 billion USD Saudi deal to acquire 1,000 air-to-surface and anti-ship missiles from Boeing. Within days, Saudi Arabia's Al Tadrea Manufacturing Company tweeted that it had reached agreement with Oshkosh Defense to establish a joint venture to manufacture armed vehicles in the kingdom.
The Public Investment Fund, Saudi Arabia's sovereign wealth fund, disclosed separately that it had recently taken a $ 713.7 million USD stake in Boeing at a time when the company, already suffering major setbacks because of its 737-Max fiasco, took a significant hit as a result of a collapse of the civilian aviation industry.
The continued Saudi arms focus on the United States has not deprived China of opportunities. China has stepped in to help Saudi Arabia produce unmanned military vehicles after the United States refused to sell its MQ-9 Reaper killer drone to the kingdom. Saudi Arabia expects production to start next year.
Like China, Russia has been urging Saudi Arabia to purchase its acclaimed S-400 anti-missile defense system. So far, the kingdom, having watched the United States cancel NATO-member Turkey's purchase of US F-35 fighter jets and its co-production agreement of some of the plane's components after it acquired the Russian system, has been reticent to take the Russians up on their offer.
The limitations of Saudi-Russian cooperation have since become obvious with April's price war between the two major oil producers that sent oil markets into a tailspin from which they are unlikely to recover any time soon.
Israel, like China and Russia and unlike the United States, puts no problematic restrictions such as adherence to human rights and use of weaponry in accordance with international law on its arms sales.
But Israel has one leg up on its Chinese and Russian competitors who maintain close ties to Iran. Israel shares with Saudi Arabia and the United Arab Emirates (UAE) a perception of Iran as an existential threat and a destabilizing force in the Middle East that at the very least needs to be contained.
To be sure, that is a perception that Saudi Arabia and the UAE see reflected in the United States' maximum pressure policy towards Iran which aims to force the Islamic Republic to "change its behavior," if not change its regime.
The problem is that maximum pressure two years into the imposition of harsh US economic sanctions has produced little result.
Add to that the fact that the United States has proven to be an unreliable ally when the chips are down, persuading the UAE and other smaller Gulf states to reach out to Iran to ensure that their critical national infrastructure does not become a target in any future major US-Iranian military conflagration.
The watershed moment for the Gulf states was when the United States failed to respond forcefully last spring and summer to alleged Iranian attacks on key Saudi oil facilities as well as oil tankers off the coast of the UAE.
The Trump administration, in a bid to reassure Gulf states, weeks later sent troops and Patriot anti-missile defense systems to Saudi Arabia to help it protect its oil installations, although the United States withdrew two of those systems earlier this month.
It took the killing of a US military contractor in December 2019 for the United States to respond to tens of Iranian-backed attacks on American targets in Iraq. And when it did, with the killing in January of Iranian general Qassem Soleimani, Gulf states privately celebrated the demise of their nemesis, but also feared that it was overkill, bringing the Middle East to the brink of an all-out war.
Gulf states are likely to find that cooperation with Israel has its limits too. Israel may be eager to sell weaponry and have the capability to push back at Iran in Syria. If need be, Israel can also severely damage, if not take out, Iranian nuclear and missile facilities in military strikes that Gulf states would be unable to carry out.
But ties to Israel remain a sensitive issue in the Gulf and elsewhere in the Arab and Muslim world. And Israel has so far restricted sales to non-lethal equipment and technology. That could change with a resolution of the Israeli-Palestinian conflict and the establishment of formal diplomatic relations.
Public opinion, however, may be one reason Gulf states have refused to turn unofficial relations into diplomatic recognition, suggesting that there may be greater public empathy for Palestinians than Gulf rulers wish to admit.
That could count for more with Gulf rulers finding it increasingly difficult to provide public goods and services, among which first and foremost jobs, as a result of the global economic crisis and the collapse of oil prices.
Author's note: This story was first published in Inside Arabia