Explainer: The Coronavirus Global Response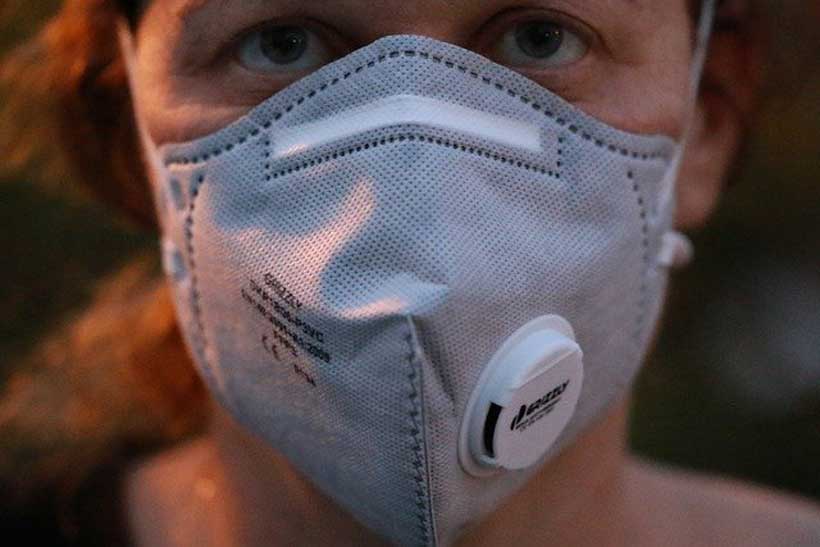 What is the Joint Call for Action?
The coronavirus pandemic affects practically every country in the world. Past experiences have shown that even with the availability of effective tools at the world's disposal, some are protected, while others are not. This inequity is unacceptable – all tools to address the pandemic must be available to all.
With this in mind, the World Health Organization (WHO) and an initial group of global health actors have launched a landmark, global collaboration for the accelerated development, production and equitable global access to new COVID-19 essential health technologies. The partner organisations include: the Bill and Melinda Gates Foundation (BMGF), the Coalition for Epidemic Preparedness Innovations (CEPI), the Global Alliance for Vaccines and Immunisations (GAVI), the Global Fund, UNITAID, the Wellcome Trust and the World Bank.
What is the Coronavirus Global Response?
To respond to the joint call for action from health actors, the EU is joining forces with France, Germany, the United Kingdom, Norway and Saudi Arabia to host a pledging event.
Researchers and innovators around the world are working very hard to find solutions to save lives and protect our health. But they need more funding. World-leading scientists and health experts say €7.5 billion ($8 billion) is now needed to develop solutions to test, treat and protect people, and to prevent the disease from spreading.
With the Coronavirus Global Response, the EU and its partners are taking the lead in the global effort to close this funding gap.
The initiative has two main aims:
To rally support for global efforts and attract sizeable financial contributions from the public, private and philanthropic sectors, to bridge the funding gap estimated at €7.5 billion for the development and deployment of diagnostics, treatments and vaccines;
To secure a high-level political commitment to ensuring equitable access to therapeutics and vaccines, leaving no-one behind.
How was the €7.5 billion fundraising target set?
The €7.5 billion ($8 billion) figure is based on an assessment, done in March 2020, by the Global Preparedness Monitoring Board (GPMB), an independent monitoring and accountability body to ensure preparedness for global health crises.
GPMB identified a shortfall of funding for major needs to fight this pandemic in key areas:
$1.25bn for the World Health Organization (WHO) to support the most vulnerable countries;
$3bn for research and development (R&D) of vaccines for COVID-19 ($2bn), plus seed funding for manufacturing and deployment ($1bn);
$2.25bn for R&D on therapeutics for COVID-19, plus seed funding for manufacturing and deployment;
$0.75bn for R&D on diagnostics for COVID-19, plus seed funding for manufacturing and deployment, and
$0.75bn to stockpile essential Personal Protective Equipment (PPE) and vaccines.
GPMG has indicated that the full scale up of manufacturing and delivery will cost well above the current target, which is covers only the most urgently needed initial amounts.
Where are the main needs in the areas of vaccines, therapeutics and diagnostics?
In these three areas, underfinancing exists mainly on manufacturing, procurement and deployment rather than research and development, even if this is the most urgent area to cover. The current situation in the three selected areas is as follows:
Vaccines are difficult to develop and the outcome of research is uncertain. Currently, there are more than 70 vaccines in development, and at least 3 have entered into clinical trials. Once a vaccine is available, the challenge will be to produce it in the extremely high quantities needed and required, as well as to ensure that it is available and accessible for all countries, including low and medium-income countries.
Therapeutics: So far more than 40 developers of potential treatments for COVID19 have contacted the European Medicines Agency (EMA) and the Member States for scientific advice. Most of the treatments proposed are medicines currently authorised for other diseases. Clinical trials are currently ongoing to determine their efficacy for the treatment of COVID-19 patients. Once new therapies are identified, the challenge will be their production and manufacturing capacity and the need for large-scale procurement. Procurement at a global level will be costly and funding is therefore needed.
Diagnostics (Tests): At the moment, several types of tests, for different purposes, are in use. Some are used to detect the active disease and others to detect if the person passed on the disease. The latter still have be validated in terms of performance and produced on a large scale. The challenge is procurement and deployment, including equipment to analyse the results when applicable, as well as the link with effective and well-resourced testing strategies.
All new vaccines, diagnostics and treatments developed for COVID-19 will need to be made available globally for an affordable price, regardless of where they were developed or how they were funded. That is the reason why funds from this pledging initiative will go to organisations that are coordinating the global response to this crisis.
What is the GPMB?
Launched in 2018, the Global Preparedness Monitoring Board (GPMB) is an accountability and advisory body composed by 15 members to better respond to global health emergencies. It was created following the recommendations formulated by the UN Secretary General's Global Health Crises Task Force in 2017.
The goals of the Board are to 1) assess the world's ability to protect itself from health emergencies, 2) identify critical gaps to preparedness across multiple perspectives and 3) advocate for preparedness activities with national and international leaders and decision-makers and mobilise its influence with other leaders and policy makers at global, national and community levels.
The EU as such is not represented in the Board.
Who is in charge of the funds raised?
The European Union will coordinate the collection of the funds, which will be directed towards the needs identified by the GPMB in three strands: diagnostics, treatments and vaccines.
What is the breakdown of funds allocated to the three strands of work?
The 4 May will mark the beginning of the rolling out of the initiative aimed at developing three strands of work: diagnostics, treatments and vaccines. The breakdown of the funds will be further refined based on the initial indication of the needs identified by GPMB.
Pledges may be general or they may be earmarked for a specific strand.
Who will be developing the diagnostics, treatments and vaccines?
As of 20 April, the WHO had already identified 76 vaccine candidates supported by public, private and public-private consortia. There are many researchers and developers worldwide currently working on innovative solutions, including vaccines, treatments and diagnostics. The pressing needs and the special nature of research and development requires strong global collaboration.
Who will have ownership of the products produced with funding from the initiative?
Funding will benefit organisations that strive to ensure that the products will be available, accessible and affordable across the world, especially in the most vulnerable countries. Pledges will notably target CEPI and GAVI.
Funding pledged will also be accompanied by high-level commitments from donors in support of global access and fair deployment of new diagnostics, treatment and vaccines against COVID-19.
Who can donate?
All countries, international organisations or financial institutions may contribute, but also the private sector, or foundations.
Why can't private individuals make a donation?
The EU is not legally able to ask for citizens' donations. Nonetheless, we are calling on individuals to d show their support by interacting on-line, spreading awareness about the initiative and encouraging the private sector to pitch in. In addition, individuals may make contributions to partner funds, such as the WHO COVID-19 solidarity response fund: https://covid19responsefund.org.
Until when can donations be made?
Donations can be made as of 4 May 2020. On that day, the Commission will also announce the next milestones of a global campaign, which is to kick off an ongoing rolling replenishment.
What will you do if you exceed the fundraising target?
We aim is to reach €7.5 billion as we believe it is a realistic target for the current needs. More funding will be needed to sustain the actions in the coming months, which could benefit from donations beyond the targets.
What is the estimated timeline for delivery on the three strands?
Given the current crisis, there is no time to lose. Funds will be allocated as quickly as possible. While a number of solutions are already being investigated, R&D, manufacturing and deployment are all time-consuming, resource-intensive steps. This is why it is crucial to coordinate efforts at international level, to identify as quickly as possible the most promising approaches while accelerating their development.
What are the links with the funds already raised for the WHO?
The WHO is currently helping to coordinate the worldwide response to COVID-19, which it declared to be public health emergency of international concern (PHEIC) on January 30, and a global pandemic on March 11, 2020. The WHO Strategic Preparedness and Response Plan outlines the public health measures that the international community stands ready to provide to support all countries to prepare for and respond to COVID-19.
The funds raised by the Coronavirus Global Response would be complementary to the WHO's work and their appeal. The first iteration of the WHO Strategic Preparedness and Response Plan (SPRP) called for a total resource requirement of $675 million, of which $61.5 million were for WHO's urgent preparedness and response activities for the period of February to April 2020. An updated plan will be launched in April and will identify significantly larger resource needs for country response, research and development and WHO itself.
The EU's partnership with the WHO to respond to the COVID-19 is not new and will be reinforced via our current initiative. For example, the EU is already working with the WHO to supply medical devices and personal equipment such as ventilators, laboratory kits, masks, goggles, gowns, and safety suits.
Which countries were invited to take part in the initiative?
All countries, international organisations and foundations who have shown interest in fighting the COVID-19 have been invited to participate.
Will the fruits of the initiative only benefit countries that participate?
No, the objective of this pledging event is to speed up innovations and ensure access for all, irrespective of the geographical origin of funds. Pandemics can only be effectively controlled when solutions are deployed globally. The initiative aims to rally significant financial contributions to develop diagnostics, treatments and vaccines and secure a high-level political commitment to ensure equitable access to diagnostics, treatments and vaccines to make sure no-one is left behind.
How does this pledging event compare to and complement other international initiatives?
This is an integral part of the multilateral response to the COVID-19 emergency and is aligned with the logic of on-going UN appeals. It stems directly from G20 Leaders' commitment, and the G20 Action Plan to provide immediate resources to key entities in the global health response.
The conference will focus on the quest for solutions that currently do not exist, first through R&D, then deployment (access to new solutions), whereas the UN system is primarily tackling other needs such as humanitarian assistance, mitigation of the socio-economic impacts and preparedness of health systems for future outbreaks.
'Digital dumpsites' study highlights growing threat to children
The health of children, adolescents and expectant mothers worldwide is at risk from the illegal processing of old electrical or electronic devices, the World Health Organization (WHO) said on Tuesday, in a landmark new report on the toxic threat.
In a statement coinciding with the launch, WHO Director-General Tedros Adhanom Ghebreyesus warned that the health threat was growing, in line with the "mounting 'tsunami of e-waste'".
"In the same way the world has rallied to protect the seas and their ecosystems from plastic and microplastic pollution, we need to rally to protect our most valuable resource –the health of our children – from the growing threat of e-waste", he added.
A growing pile
Discarded electronic devices, or e-waste, has become the fastest growing domestic waste category in the world, according to the UN health agency.
The Global E-waste Statistics Partnership (GESP) said that of the 53.6 million tonnes produced worldwide in 2019, only 17.4 per cent was recorded as collected and appropriately recycled.
While the fate of the remaining e-waste is unknown, it is unlikely to have been managed and recycled in an environmentally-sound manner.
Hazards on the heap
While some e-waste ends up in landfills, significant amounts are often illegally shipped to low and middle-income countries where informal workers, including children and adolescents, pick through, dismantle, or use acid baths to extract valuable metals and materials from the discarded items.
WHO said that an estimated 12.9 million women who work in the informal waste sector are potentially exposing themselves and their unborn children to toxic residue.
Additionally, more than 18 million youngsters globally – and some as young as five – are said to be "actively engaged" in the wider industrial sector, of which e-waste processing is a small part.
'Devastating' impact
Informal methods of removing materials from e-waste have been linked to a range of health effects, especially in children, WHO said.
Recycling e-waste particularly impacts those in vital stages of physical and neurological development, with children, adolescents and pregnant women most vulnerable.
Children are more susceptible to the toxic chemicals because they absorb pollutants relative to their size and, with not-fully-developed organs, are less able than adults to eradicate harmful substances.
"Improper e-waste management is…a rising issue that many countries do not recognize yet as a health problem", said WHO lead author, Marie-Noel Brune Drisse, warning that if action is not taken now, "its impacts will have a devastating health effect on children and lay a heavy burden on the health sector in the years to come". 
Call to action
The Children and Digital Dumpsites report delves into the multiple dimensions of the problem, to practical action that the health sector and others concerned, can take to confront the insidious health risk.
It calls for binding action by exporters, importers and governments to ensure environmentally sound disposal of e-waste and the health and safety of workers and communities.
The health sector is also being asked to reduce adverse effects from e-waste by building up capacity to diagnose, monitor and prevent toxic exposure, and to advocate for better data and health research on risks faced by informal e-waste workers.
"Children and adolescents have the right to grow and learn in a healthy environment, and exposure to electrical and electronic waste and its many toxic components unquestionably impacts that right", said Maria Neira, WHO Director of the Department of Environment, Climate Change and Health.
"The health sector can play a role by providing leadership and advocacy, conducting research, influencing policy-makers, engaging communities, and reaching out to other sectors to demand that health concerns be made central to e-waste policies."
Philippines: Investing in Nutrition Can Eradicate the "Silent Pandemic"
The Philippines needs to invest more in programs tackling childhood undernutrition to eliminate what is long considered a "silent pandemic" afflicting many of the country's poor and vulnerable population, according to recent study released today by the World Bank.
Childhood stunting – characterized by prolonged nutritional deficiency among infants and young children– is considered one of the most serious but least-addressed problems in the world and an even more pressing issue in the Philippines, says the report "Undernutrition in the Philippines: Scale, Scope and Opportunities for Nutrition Policy and Programming."
In the Philippines, around 30 percent of children under 5 years of age are stunted – considered high for its level of income and high compared to most of its neighbors. Other countries with similar levels of income have rates of stunting averaging around 20 percent of children under 5 years of age.
The Philippines' rate of stunting places it fifth among countries in the East Asia and Pacific region with the highest stunting prevalence, and among the top ten countries globally with the highest number of stunted children.
Ndiamé Diop, World Bank Country Director for Brunei, Malaysia, Philippines, and Thailand said undernutrition is a critical issue hampering the Philippines' human and economic development.
"Healthy children can do well in school and look forward to a prosperous future as productive members of society, while undernourished children tend to be sickly, learn less, more likely to drop out of school and their economic productivity as adults can be clipped by more 10 percent in their lifetime," said Diop. "Improving the nutrition of all children is key to the country's goals of investing in people and boosting human capital for a more inclusive pattern of economic growth. To achieve that, we need greater coordination among the local and national government units, as well as participation of the private sector and civil society to address this silent pandemic afflicting many poor and vulnerable families."
In some regions, the level of stunting exceeds 40 percent of children under five years of age. This is true in Bangsamoro Region in Muslim Mindanao (BARMM), Mimaropa, Bicol, and Western Visayas. In rural areas, children are more likely to be stunted than their urban counterparts.
Among the primary causes of undernutrition are poor infant and young child feeding practices, ill health, low access to diverse, nutritious foods, inadequate access to health services, unhealthy household environment, and poverty.
According to Nkosinathi Mbuya, World Bank Senior Nutrition Specialist, East Asia and the Pacific Region and lead author of the report, there is only a narrow window of opportunity for adequate nutrition to ensure children's optimal health and physical and cognitive development. It spans the first 1,000 days of life from the day of conception to the child's second birthday, he said.
"Any undernutrition occurring during this period can lead to extensive and largely irreversible damage to physical growth, brain development, and, more broadly, human capital formation," said Mbuya. "Therefore, interventions to improve nutritional outcomes must focus on this age group and women of child-bearing age."
Critical to tackling undernutrition at scale are better and higher levels of nutrition investments as well as adequate domestic financing for nutrition-related programs for vulnerable populations, says the report. Increased direct government funding to and from local government units (LGUs) to deliver on their multisectoral local nutrition action plans to be a priority.
The report suggests several priority recommendations, which if implemented over the next few years can bring about effective and sustainable progress in the Government's efforts to tackle the persistent challenge of undernutrition in the country.
These include securing adequate and predictable financing for nutrition-related programs to achieve nutrition goals; implementing at scale, an evidence-based package of nutrition interventions that should be made available to eligible households in high stunting municipalities; addressing the underlying determinants of undernutrition through a multi-sector effort, and; ensuring that nutrition is one of the key priorities in the agendas of both the executive and legislative bodies in municipalities.
Such a comprehensive effort would require high-level government ownership and leadership at all levels which would facilitate a whole-of government approach to achieving nutrition results, according to the report.
Sierra Leone Receives World Bank Support to Strengthen Education Service Delivery
Sierra Leone will receive $6.85 million in additional financing to support the COVID-19 education response in the country. Funded by the Global Partnership for Education (GPE) under the Free Education Project, the financing will support activities to ensure school safety and strengthen education service delivery including continuous distance education and accelerated learning. It will also support sustaining effective Government operations, planning, and policies during and after the COVID-19 crisis.
"As an alternate board member of the GPE Board, Sierra Leone continues to play a leading role in the Partnership to implement programs that promote accessible quality education for all," said Hon. David Sengeh, Minister of Basic and Senior Secondary Education for Sierra Leone. "In the COVID-19 era, we need to think outside the box to ensure that widening inequities do not further push our most vulnerable populations backward. That is the focus of this additional financing. Even as the Ebola Viral Disease has been recently recorded in the sub-region, we will be able to use the same interventions for continuous learning should the disease ever return to Sierra Leone."
The financing, which was approved by the World Bank Board of Executive Director on February 5 and became effective on May 26, 2021, is aligned with the Government's education priorities and strategies, including those outlined in the COVID-19 Education Emergency Response Plan and the World Bank's Country Partnership Framework for Sierra Leone, specifically with its emphasis on the importance of investing in human development.
There is an implementation partnership arrangement with an NGO Consortium led by Save the Children, partnering with Handicap International (operating under the name Humanity and Inclusion), Plan International Sierra Leone, Concern Worldwide, Foundation for Rural and Urban Transformation, Focus 1000, and Street Child of Sierra Leone. This partnership will help the Government deliver activities rapidly, focusing more on community engagement, and reaching the most marginalized and deprived groups.
"This additional financing will help the Government to cover the costs associated with expanded activities relating to the COVID-19 response as well as enhancing the impact of the Free Education Project in responding to the challenges in the education sector," said Gayle Martin, World Bank Country Manager for Sierra Leone. "The funding will also help address commitment toward achieving a more inclusive approach to education, increasing the retention of girls and improving the learning environment for children with disabilities."
The Free Education Project is financed by a $66 million grant, with $50 million from the World Bank and $16 million from development partners. It will help to address key challenges in the education sector. It will contribute to achieving the Government's larger strategic objectives in the sector while supporting analytical and advisory services associated with monitoring and evaluation, technical assistance, and research and studies.