Maoism as an ideology originated in China as a form of Communist theory derived from the teachings of the Chinese political leader Mao Zedong. This theory was developed in the 1950`s-60`s and was widely applied as the political and military guiding moto of the Communist Party of China till 1977-78. But soon it evolved as a way of living and was widely accepted around the world. The idea started off in China and soon spread across the world where democratic nations face an imminent threat from the maoist organizations who have blatantly turned radical in their methods for acquiring their needs.
Maoism`s aim is to take control of the government and fundamentally transform the country to socialism. As Aristotle one said "The mother of revolution and crime is poverty", the rise in poverty became one of the biggest drivers of instigating the movement not only in India but in China as well. China encountered a situation where its workers (rural area) revolted against their masters and landlords against marginalization of the poor in rural areas. The Naxalbari Movement lead by Charu Majumdar in 1967, was the first uprising in India to mark the stepping stone of the ideology. Since then the Indian subcontinent has widened its line of sight for maintaining the internal security of the country which is hampered by these so called "naxalites".
The current situation is the continuous influx of tribal converted in this region that is helping sustain their fight by supplying them with intelligence and more insurgent members. The years of 2001-14 have been the most active for Naxalites in India for carrying out attacks and building up their relations with support groups. This first started in early July 2001, when naxalite groups all over South Asia announced the formation of a Coordination Committee of the Maoist Parties and Organizations of South Asia (CCOMPOSA). This was the first formal international coalition formed under the umbrage of one ideology to acquire their targets and attain better results. What had raised concerns was that the most dreaded Naxalite groups in India, the People's War Group (PWG) and Maoist Communist Centre (MCC) were contributing participants to the newly formed CCPMPOSA.
The naxals work on inspiring themselves with ideas from Marxist or Leninist or theories fostered by both. They identify pressure points for targets from sympathizers and intelligence groups and most importantly mobilize funds to carry out attacks. The theories which stir the movement create a simple distinction in the founding years of the political parties. The Communist Party of India Marxist-Leninist (CPI-ML) was formed by All India Coordination Committee of Communist Revolutionaries (AICCCR) in 1969. While the Maoist Communist centre of India (MCCI) was formed in 1975 when the some groups chose to maintain a separate identity from the CPI-ML. Another formal political party was the Communist party of India Marxist-Leninist People`s war commonly known as the People`s War group, an underground communist organization which started off in April, 1980 with the same intentions of serving the poor class. Though the militant group worked under its own discretion in the first two decades, but soon joined hands with the Maoist Communist Centre of India (MCCI) in 2004. The merger of the Peoples War Group, with the Maoist Communist Centre in September, 2004, founded the Communist Party of India-Marxist (CPI-M) which completely changed the internal security scenario in the country. The merger was able to establish the so called Compact Revolutionary Zone or Red Corridor connecting the Dharmapuri forest area of Tamil Nadu with Nepal, covering the entire forest tracts in between. Home Ministry reports say that the dreadful insurgency has till now spread to 165 districts in 16 states[1].
The 21st Century has proved to be extremely advantageous for the Maoists as they were successful in recognising tactical alliances and adopt precise strategies for attaining their targets. The acts of brutality and anti-government notion soon started surging in their areas of activity. In response the Central government banned the CPI (Maoist) on 23rd of June, 2009[2]. This belated action came three days after the Central Para-military forces had gone to Lalgarh area of West Bengal which is still virtually under the siege of Maoists. Former Home minister P. Chidambaram also exclaimed similar nations in 2010 that left-wing extremism would be crushed within three years, but yet successive governments have been witness to Naxal acts of aggression which even continued in 2019. Over 20 years to 2017, Naxal/ Maoist violence claimed more than 12,000 lives, including 2,700 security forces personnel[3].
Various leaders have vowed to tame the Maoist menace by bringing in numerous urbanised developments to improvise connectivity and achieve better growth. But the aggressive enthusiasm of the Naxalites is fuelled by such actions of the government. Though there might be various other reasons for this revolution to still sustain which include deteriorating human development indexes, social discrimination, poor governance and loss of identity, the most important one of them being the increasing income gap in the country[4]. The crux of the problem in the naxal affected regions is the unequal distribution of the assets which majorly is the land. The incapability of the government to match up with the proper land reforms for the tribal people is something which adds on to their idea of how the government is trying to snatch away their land and give it to Multi-National Companies (MNC`s) for production purposes. The inefficiency of the land reforms has been a traditional policy inherited from the colonial period. This reform changed India`s land ownership patterns to ease the acquisition of land at low prices for mines, plantations, and other enterprises[5].
Main Years of Operation
Maoists since a long time have built their relations on cross border counterparts in neighbouring countries. This interconnected system of financial and strategic support between communist driven groups has helped them grow and sustain the revolution. Such extremist based organisations include Liberation of Tamil Tigers Eelum (LTTE) from Sri Lanka, Islamic state of Iraq and Syria (ISIS), Lakshar-e-Taiba (LeT), The United Liberation Front of Asom (ULFA) and many more. Maoists mainly function through jungle hideouts where they expand their area of control by using the jungle as an advantage. The pattern of luring security personnels and targeting them with explosives is quite similar to these radical organisations and other radicalists in the neighbouring countries. A senior Naxal leader who surrendered in Maharashtra claimed that a warfare expert from the Philippines had visited once in 2001 and stayed in a Bastar Naxal camp in Abujmad for about a month to train cadres[6]. This was in collaboration to the Maoist insurgent groups in Philippines which had challenged the security agencies of the Indian subcontinent on such claims made by former-Naxal Leader. It was surely as arduous gamble to get a Philippines warfare expert on ground, with no probability of getting exposed to intelligence networks and security agencies. The Filipino taught them how to carry out mass attacks and mobilize sympathizers in times of need.
Since then naxalites have not only improved their attack strategy but have also involved technology and concrete intelligence as one of the most important element of showing aggression. In the years 2005-06, Maoists spiked up their number of attacks to retain their number of insurgents to gather a strong working army. These attacks were extremely well timed with a series of guerilla attacks in different regions to shock central security personnels. This was mainly to lag their reaction time, thus there are instances where militants have hours of time to gather ammunitions and loot them over. Attacks were usually carried out in the night time, when the comrades could easily outnumber and strategically utilise the element of surprise to strike deeper. One of the biggest loots carried out by the Naxalites was the February 6, 2004 Koratpur ambush where 300 extremists loaded in two trucks, two jeeps and five motor cycles first reached the Koratpur Bus stand and clarified their intentions to the commoners of no harm to civilians while conducting the attack. The ultras spend around an hour collecting ammunitions from the armoury and then decamped with 1000 sophisticated guns and 1000 other weapons worth INR 50 crore. Further investigations by police personnels revealed that the extremists disbanded lower technologically advanced weapons in the forest but recent developed technology still remain in their possession. It was interesting to observe that these attacks displayed clear intentions of an upcoming radically aggravated event. These swarming attacks were shortly followed by jail breaks or attacks of a higher magnitude. Since the Koraput raid in 2004, Orissa witnessed only another three 'swarming attacks' involving the Maoist 'people's militia' till the Nayagarh attack, out of 50 such attacks recorded in various states[7].
List of Ambushes for retaining ammunitions and captured comrades
| | | | | | |
| --- | --- | --- | --- | --- | --- |
| Date | Area of attack | Comrades attacking | Comrades freed | Deaths and captives taken | Ammunitions |
| 6.2.2004 | Koratpur, Orissa | 300 | 200 | 2 CRPF Jawans | 500 weapons 30,000 rounds of ammunition |
| 11.11.2005 | Home Guard Training centre Giridih, Jharkhand | 200 | | | 186 rifles 2,000 bullets |
| 13.11.2005 | Jehanabad Jail, Bihar | 1000 | 340 | 1 prison guard, 20 Ranvir Sena activists taken captive | 16 rifles |
| 24. 03.2006 | Udayagiri town, Orissa | 80 ultras | 40 | 2 security officials; 3 bodies taken by naxalites | |
| 16.12.2007 | Dantewada jailbreak | Escaped on their own | 299 prisoners including 110 naxalites | 3 prison guards injured | |
| 15.2.2008 | Nayagarh, Bihar | Multiple points | | 14 police personnel, 2 civilians | 2,150 arms 200,000 rounds of ammunition |
| 15. 2.2010 | Silda, West Bengal | | | 24 Jawans | AK-47, SLR and mortars |
Source: Institute of Peace and Conflict studies and other news reporting sources.
For instance, naxalite swarming attacks in Home Guard Training centre Giridih, Jharkhand was to refill their armoury for the attack carried out two days later in the Jehanabad Jail break. This created their essence to retain militants in command which are usually captured by state police. Ajay Kanu, state secretary of the CPI-Maoist was one of the targeted escapees of the Operation Jailbreak. The CPI-Maoist would project the Jehanabad attack as a resounding victory of the underprivileged, Dalits over the "feudal, oppressive and exploitative landlords". Together all the militant cadres performed in a synchronised manner and strike at multiple points to successfully carry out an entire attack.
Suspected International Collaborations
Liberation of Tamil Tigers Eelum (LTTE)
Attacks carried out by Maoists summarised self initiated efforts by utilising every advantage at their disposal to threaten and curb government led developments in their region of activity. But there are facilitators which have orchestrated the larger significant outgrowth of the organisation and helped them challenge and compete with India`s strategy to growing naxalism. Maoist leaders have been known to collaborate with their counterparts across the border in Nepal and also occasionally with sympathisers elsewhere in South Asia. The collaborations date back in the 1980`s when experts were send in from different regions of South Asia. In a sensational disclosure made by Azad, a spokesman of the naxal outfit's central committee, while addressing media persons at a remote village in Bihar's Supaul district bordering Nepal, 2005. "The Maoists learnt new warfare tactics from the on-the-run and purged LTTE military commanders in 1986-87," he said, adding, "LTTE's commanders gave them training of mine production and its laying techniques[8].
Their interests have expressed their needs of integration of two factions of the movement- the Bal Militia Wing and the procurement of advanced arms. These convergence of interest have resulted in a fillip to Naxal presence in southern Tamil Nadu districts like Theni, Tirunelveli, Thuthookudi and Ramanathapuram. Traditionally, Naxalites are confined to Dharmapuri, Vellore, and the northern districts of Tamil Nadu bordering Andhra Pradesh. The Periyakulum forests of Theni district has become the new home for Naxal training camps, officials on the Naxal trial said[9]. The LTTE had suffered serious backlashes in 2009, when they started infiltrating into Indian territories and started fueling their aspirations through resources in the country. Hence, the likelihood of the LTTE infiltrating into India to escape from the crackdown of the Sri Lankan security forces was high. In addition, they would also be looking to set up new training camps for their cadre.
Recent measures by the government to tackle the naxalites have sprouted even more urges for the naxalites to seek LTTE support. The Government has proposed to use aerial surveillance in forest regions of Chattisgarh which could have prompted them to seek training as the Tigers were the only recognized outfit to man such capabilities. The Defense Research and Development Organisation (DRDO) is prospecting new techniques which involve the deployment of highly sensitive radar provided by Swedish defense and aerospace outfit Saab. This is to be carried on board with the Indian made Dhruv Advanced light helicopter (ALH). This can help in detecting Improvised Explosive Devices (IEDs) used widely and extensively by Naxalites. The helicopter mounted CARABAS radar weighs about 150 kg. The smaller version of the radar, which has been developed for UAVs, weighs just 50 kg. Connections of the Naxals with the LTTE is suspected to be the most strategic as confirmed the allegation of the Sri Lankan Government that the LTTE had constructed an airstrip near Iranamadu in the Wanni area under its control in the Northern Province of Sri Lanka[10]. The Sri-Lankan government had identified at least two aircraft which looked like the Czech-built Zlin Z-143 and an active airstrip through Sri-lankan military helicopters[11].
Intelligence later suggested the Maoists are also prepared for aerial attacks as in one of the biggest CRPF ambush in April 2010, they were suspected to preserving Anti-aircraft missiles which they had probably smuggled in through the Indo-Bangladesh Border.
Bangladesh and ULFA (United Liberation Front of Asom) facilitators
The United Liberation Front of Asom was a political and military organisation functioning for a sovereign socialist Assam. During its initial years, Paresh Baruah was one of the leading members of the military wings as the outfit`s 'commander in chief'. The ULFA is another such organisation which has been extremely successful in fostering its international connections. The ULFA has previously established contacts with the then unified National Socialist Council of Nagaland (NSCN), Kachin Independence Army (KIA) of Myanmar for training arms. It also enjoys its support from Pakistan`s Inter Services Intelligence (ISI) and the Afghan Mujahideen. Interrogation with various arrested activists revealed that the Defense Forces Intelligence (DFI) of Bangladesh had also trained ULFA cadres in the Sylhet District.
The United Liberation Front of Asom (ULFA) was responsible is carrying out one of the biggest arms haul in the history of cross-border terrorism. This terrorist outfit, operating in northeast India, had teamed with an embassy, to pay Taka 7 billion (99. 4 million dollars) for transhipment of 10 truckloads of arms, ammunition and explosives, said detained former state minister for home Lutfozzaman Babar[12] There are suspicions of ULFA`s top leaders hiding in Bangladesh who carry out operations through local authorities. Ten truckloads of submachine guns, AK-47 assault rifles, other firearms and bullets were seized at the Karnaphuli coast in Chittagong April 2, 2004. The cache, detected by guards at a warehouse where it was hidden, was meant for the ULFA that was then staging violent attacks from Bangladeshi soil. The arms, purchased from China, were brought in a ship owned by a company belonging to Salahuddin Qader Chowdhury, a lawmaker and senior leader of Zia-led Bangladesh Nationalist Party (BNP)[13].
Another such incident captured two former Bangladesh army generals, who headed the National Security Intelligence (NSI), facilitating the landing of Chinese arms meant for insurgents in India's northeast and for trying to smuggle these arms into India. 27,020 grenades, 840 rocket launchers, 300 accessories of rocket launchers, 2,000 grenade launching tubes, 6,392 magazines and 1,140,520 bullets were recovered in 2004 from from the jetty of the Chittagong Urea Fertilizer Limited April 2, 2004[14]. Now the illegal infiltration from Bangladesh is also a source of enormous strength to the Maoists. Bangladesh serves as a sanctuary to the Maoists as well. They are also fully exploiting the strategically situated Chicken Neck for moving freely into Nepal and Bangladesh. It is suspected that ISI supplies arms to north-east insurgents and asks them to pass on them to naxals. Taking the cue from LTTE regarding the advantage of overseas support, the CPI (Maoist) have identified cells for logistical support in establishing linkages other extremist outfits[15].
Lashkar-e-Taiba
Maoists have also taken a step ahead in recognising other organisations where international journalists have mentioned about their developments. In an analysis for an American geopolitical Intelligence platform, Ben West on November 18, 2010 reported an alleged meeting between the Maoists and members of Lashkar-e-Taiba (LeT). Two LeT operatives had attended a Naxalite meeting in April or May 2010. Though direct evidence of ISI-Maoist collaboration has been hard to discern, the unholy influence of ISI as a third-party entrant through the north-eastern gateway of India is quite plausible. Two LeT operatives attended a CPI-Maoist central committee meeting as observers, held sometime in April-May this year. They met in a jungle inside Orissa, close to Bastar," said Vishwa Ranjan, Director General of Police of the state worst affected by Leftist insurgency in India[16].
In the preceding year, 2009, a LeT operative Mohammed Umer Madani (chief recruiter in Nepal and India) was arrested in Delhi. Madani was carrying foreign currency including USD 8,000 which he had received from Italy to carry out terror activities in the country at the time of his arrest. Meanwhile, the police also received the details of his two accounts at Himalayan Bank and Everest Bank in Nepal and learnt that there had been several transactions over past few months, amounting to more than Rs 25 lakh. He had already distributed US $ 22,000 and Rs 9.5 lakh to sleeper cells in Bihar and UP. He also revealed his plans of training recruitments from other parts of India in Maoist strongholds before sending them to Pakistan for further training[17].
Expenses
Funds form an important section of sustaining the revolution. Operations carried out by central security agencies reveal that the Left-wing extremists who earn several lakhs of rupees annually through levy, extortion and threats have their own "corporate style" accounting system, central security agency officials said. A small portion of the finances is being spent on propaganda and development work in their base areas where they are running a parallel government, which they term Janatana Sarkar. Further, in villages where the Janatana Sarkar is functioning they are collecting what they call as 'revolutionary taxes' from the people. Besides, they term their extortion as 'collection of levy' and 'imposition of fine' on defaulters[18]. The 'dalams' or groups (which usually consist of about 20-40 cadre) give their tabled income and expenditure details on a half-yearly basis to the zonal command which is then forwarded to the next level[19].
Further expenditure details seized from one of the Naxals' zonal commands show that Rs50,668 were spent on uniforms, Rs60,100 on medicines, Rs2,79,000 on jail and court expenses, Rs21,200 for helping comrades and Rs 44,500 for people's organizations and public programmes among others.The total expenditure for the six months as shown in the record was Rs 9,20,624 and the income under different heads was Rs 24,05,000. As per an entry made in a separate register dated February 13, 2007, Rs 11, 05,000 were spent on buying 13 pieces of .315 rifle and Rs 13,65,000 on seven pieces of 30.06 rifles. The entries are also made for various ammunitions and pistols and the total expenditure shown by the zonal command was Rs 31,71,250 . Maoist groups in Bihar, Jharkhand and Andhra Pradesh use foreign small arms, including from China, as compared to states like West Bengal, Uttar Pradesh and Madhya Pradesh where the ultras use local arms[20].
The Maoists have been collecting not less than Rs 140 crore annually from a variety of sources: businesses –– big and small –– industry, contractors engaged in various trades, corrupt government officials and political leaders. The largest and principal sources of income for the Maoists are mining industry, PWD works and collection of tendu leaves. The Maoists have been able to put in place a well organized mechanism to extort money on a regular basis. Besides, they have conceived ingenious ways to store money and ensure its safety. Even as they have issued guidelines for the collection of money, the Maoists have, similarly, also circulated guidelines on expenditure and maintaining fiscal discipline.
The Movement is still reviving
John. F. Kennedy once said: "Mankind must put an end to war before war puts an end to mankind." However, the truth is that the war on terror is unlikely to end. Man is in relentless pursuit of bringing an end to the existence of homo-sapiens, either in the name of righteousness or religion. The Maoist movement in India began three decades ago and many Indian states still reverberate with sounds of gunfire and explosives, resulting in the death of hundreds every few months[21]. As the Lok Sabha polls came to an end in 2019, Bharatiya Janata Party (BJP) MLA Bhima Mandavi and four security personnel were killed in an IED explosion attack suspected by the Maoist in Chhattisgarh's Dantewada. This movement has certainly not died down in actuality and there seems to be a spike in the number of attacks carried out recently around the region by its proponents, most of the recent ones centered on the Red Corridor. Security personnels still lack the training and the technological requirements in tackling the insurgency. It is still alarming to notice that, these movements are getting fuelled by international support. The number of people getting affected due to this is escalating till date where South Asia Terrorism portal recorded the 53rd attacks and around 107 killed in the left wing violence[22]. One of the most tragic events was the IED blast in Gadchiroli. More than 30 kilograms of explosives were used in the IED blast which killed 16 security personnels.
A movement still climbs it way to hamper the internal security of the country. The amounts of explosives used by them denote the continuous support by unknown groups and individuals for a very long period of time. Though there have been no proofs for international support but there surely is one that exists.
---
[1] (Pashchimbanga, 2010)
[2] ((MHA), 2017)
[3] (Joseph, 2001)
[4] (V.K.Ahluwalia, 2013)
[5] (V.K.Ahluwalia, 2013)
[6] (Despande, 2009)
[7] (Routray, 2008)
[8] (Sahay, 2005)
[9] (Rao, 2007)
[10] (Raman, 2005)
[11] (Raman, 2005)
[12] (IANS, 2010)
[13] (IANS, 2010)
[14] (IANS, Dhaka to prosecute 2 former spy chiefs smuggling arms for Indian rebels, 2009)
[15] (Pashchimbanga, The Great Saga of ABVP Braving Naxal Terror, 2010)
[16] (Sharma, 2010)
[17] (PTI, 2009)
[18] (P.V.Ramana, 2014)
[19] (PTI, Naxal groups spend huge money to buy weapons, reveal seized records, 2009)
[20] (PTI, Naxal groups spend huge money to buy weapons, reveal seized records, 2009)
[21] (Ipood, 2016)
[22] (SATP, 2019)
October 27th: The Tyranny Continues in Kashmir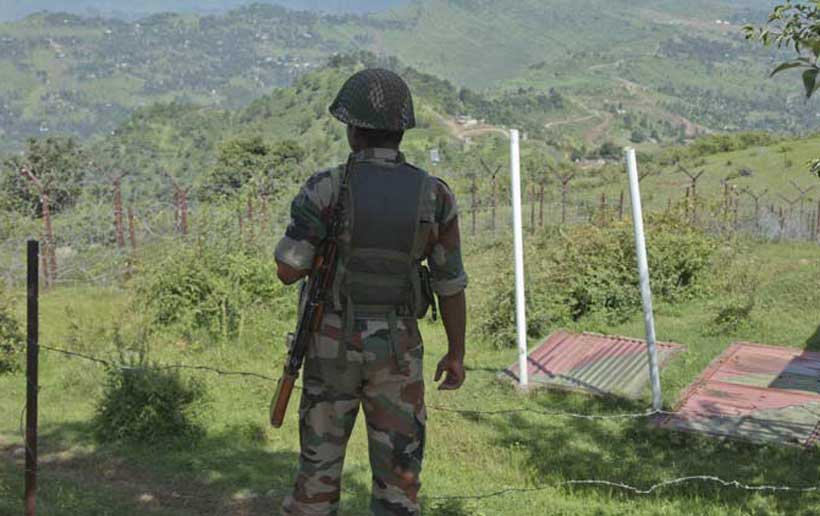 October 27 marks the beginning of Indian Occupation of the disputed territory of Jammu and Kashmir. It is forever scarred in the collective minds of the Kashmiri people as the day they became occupied.
The Kashmir conflict began in 1846 with the illegal, immoral and inhumane sale of the historic state of Jammu and Kashmir to a non-Kashmiri Dogra family for services rendered to the British Raj. From that point, onwards, Kashmiri's have long for self-determination. Yet, tragically, their legitimate aspirations were crushed with the grotesque, irregular and illegal ascension, by the brutal foreign ruler Maharaja Hari Singh who did not have the consent of the people. With the arrival of Indian soldiers – the historic Black Day of Occupation begins its most recent and insidious manifestation.
The Princely State of Jammu & Kashmir obtained independence on August 15, 1947, when British paramountcy lapsed. At that moment, under international law as understood by Indian National Congress, The Muslim League and Great Britain, sovereignty in Kashmir devolved on its peoples, not its autocratic Maharaja. Indeed, Kashmir was beset by wholesale domestic revolt against the Maharaja when independence arrived, and widened in the initial months thereafter. To save his despotism from collapse, the Maharaja requested the assistance of the Indian military on October 27, 1947, after ostensibly signing an Instrument of Accession to that nation. British Scholar, Alistair Lamb has convincingly demonstrated that the Instrument of Accession was as bogus as the Protocols of the Elders of Zion or the Donation of Constantine. An original has never been found, and there is no plausible explanation for a disappearance if an original had ever existed.
The people of Kashmir are constantly reminded of the resolution # 47, adopted on April 21, 1948 that states that the future status of Kashmir must be ascertained in accordance with the wishes and aspirations of the people of the territory. This resolution was agreed upon by both India & Pakistan, negotiated by the United Nations and accepted by the Security Council.
Ambassador Warren Austin of the United States said it the best in the Security Council on January 24, 1948, "…When India accepted the accession of Kashmir, it made its act stand for a great principle by stating as a part of the acceptance, that it was conditional on fair plebiscite being held to determine the will of the people of Kashmir with respect to accession. I think an example was made in history at that point."
India, however, was soon undeceived of its delusions over Kashmir's political yearning. Recognizing that its people would never freely vote accession to India, it contrived excuse after excuse to frustrate a plebiscite. When the United Nations proposed arbitration, a reference to the World Court, or any other method of resolving minor demilitarization quarrels, India nixed them all. After a few years, it dropped all pretense of acceding to a referendum by unilaterally proclaiming its annexation of Kashmir. India's proclamation has never been accepted by the United Nations, which continues to list Kashmir as a disputed territory who future status is yet to be determined by its people.
History proved the British Prime Minister Clement Richard Atlee wrong when he said on November 7, 1947, "…he (Pandit Nehru) undertook that the will of the people should be ascertained, and he proposed that this should be done under the authority and supervision of the United Nations…I can't believe that Mr. Nehru's pledges have the sinister implications."
India's creepy design was also confirmed by Bertrand Russell who said in 1964 " The high idealism of the Indian government in international matters breaks down completely when confronted with the question of Kashmir."
So, a false narrative was concocted by India, out of nothing more than thin air, in a vain attempt to intellectually subjugate a people. This challenge is most serious, since it resonates, even today with more vigour. How often do we hear outlandish statements like, 'Kashmir is an integral part of India'? These statements do not exist in a vacuum. They are loaded and violent. This form of violence is more insidious, more difficult to confront, for it is attempting to indoctrinate Kashmiris about their past, their present and direct them to a future that does not belong to them. They had become the objects of history rather than the masters of it.
Another serious challenge that people of Kashmir face, when attempts are made to confine the Kashmir dispute to a bilateral matter between India and Pakistan as if Kashmiris were inconsequential. This charade of sorts represents an outrageous attempt to restrict discussions of Kashmir, to India and Pakistan to the exclusion of the most important party to the conflict – the people of Kashmir. Today, this strikingly ignorant political strategy has collapsed after the Abrogation of Article 370 & 35 A on August 5, 2019 and no longer is considered an honest initiative for resolving the Kashmir dispute. It has not achieved any of its desired objectives of bettering relations or resolving Kashmiri aspirations for self-determination. It is evident that this policy has proven a colossal failure. If, in more than 73 years, the 'bilateral masquerade' has produced nothing more than cheap photo opportunities, then it is better to once and for all, put this show to an end.
The world powers and the saner elements in both India and Pakistan need to realize that the bilateral talks between India and Pakistan have always remained barren. And trilateral dialogue between Governments of India, Pakistan and the leadership of Kashmir — without any precondition from any side — is the only way to resolve the issue of Kashmir once for all. Participation of Kashmiri leadership in the dialogue process is the sine qua non that will help to achieve the lasting peace and tranquility in the region of South Asia.
In fact, a 'Kashmir Quartet' should be established that includes Kashmir, Pakistan, China, and India. Moreover, outside intervention and mediation should include the United Nations. The chairmanship of the Kashmir Quartet mediation should be undertaken by a person of international stature, such as Kjell Bondevik former prime minister of Norway or President Mary Robinson of Ireland.
Today, the challenge before us is that a new generation in Kashmir has been raised with blood and tears for which death no longer poses a threat for what can death do that life has not done before: their suffering is freeing them from fear. Kashmiris' fearlessness has led to the powerful protests and the largest demonstrations in recent years. The presence of hundreds of thousands of people on the streets of Srinagar, marching towards the office of the UNMOGIP, is a proof that the freedom struggle is not a terroristic movement but a movement that is indigenous, spontaneous, peaceful and popular.
Now, is the time that Mr. Antonio Guterres, the Secretary General of the United Nations brings the situation in Kashmir to the attention of the Security Council under the provision of the Article 99 of the United Nations Charter. It is here in the region of South Asia that not two but three nuclear powers have been eyeball to eyeball for the last one-year? The Article 99 authorizes the Secretary General to 'bring to the attention of the Security Council any matter which in his opinion may threaten the maintenance of international peace and security'. If not now, then when can Article 99 be invoked to bring peace and stability to the region of South Asia.
The UN Secretary General should listen to Mr. Gross, US Ambassador to the UN who said in the Security Council on December 5, 1952, we feel that it is the role of the Security Council to assist the parties in seeking to reach agreement.
So, now is no time for complacency or temporizing. And the chilling suffering and misery of the Kashmiri people continues every day a peaceful resolution is deferred.
Promoting Projects and Practices in Community Health in India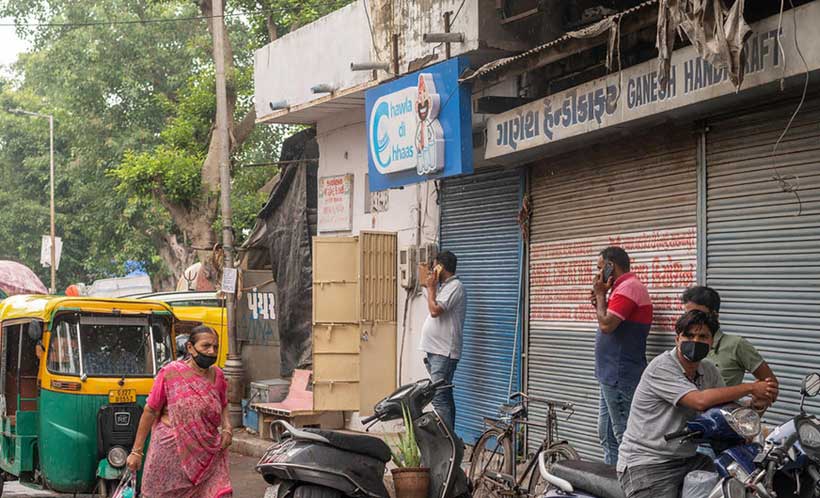 One of the most populated countries in the world, India has been facing problems with regard to well-being of its citizens while sustaining their developmental needs. The need for better health facilities, and developing antidotes for new kinds of pathogens and viruses have made the task more challenging. The respective governments, pharma companies, and testing labs are trying to develop safe trial mechanisms and developing safeguards for protecting the lives of vulnerable sections of society. Within India, the community health programme involves the non-governmental sector, healthcare professionals, economics aspects and social interaction through people and voluntary workers. While the health ecosystem exists, the problem has been finance, support and critical knowledge repository. India did well to address issues such as polio vaccination and creating community awareness for regular medication against tuberculosis. There is a mounting impact of chronic diseases in economic and social sectors, need for quality health services in the wake of changing demographics, and increasing life expectancy have made matters more complex.
In terms of understanding the requirements for building better resilient and health-conscious societies, it is important that the vaccines, lifesaving drugs, and medicines should be developed with certain generalised regulations which can improve the health of the society and address problems faced by people living across regions. While India is a subcontinent comprising of all geographical features, it is also a cauldron of different ethnic communities, and physical features which provides exceptional opportunities for testing and developing medicines which can cater to different physical and pathological profiles of people. Within India, one can find people with different levels of immunity. As the eating and food habits have been different, there is higher incidence of diabetes, hyper tension and cardio diseases in a cross-section of people. It has also been seen that people who are above 40-70 years of age have been more vulnerable to pandemics, and other communicable diseases. A sizeable mortality profile of people suggests that.
In this context it becomes very important that medicines which should be developed should have a better shelf life and give results which can be corroborated with testing facility, with a cross-section of people. The results have usually varied with regard to people with different eating habits and also nutrition factor. Pandemics such as COVID-19 have brought to the fore that India has better resistance mechanisms which has helped in relatively less mortality rate when these people have been infected with COVID-19. The duration of sickness because of COVID -19 has varied from five days to more than three weeks. In such certain times, it has been found that because of lack of any effective medicine or any sure shot diagnostic mechanisms the treatment has prolonged and the recovery has been slow. In terms of legal and other regulatory mechanisms, it has been found that most of the clinical trials which are done in India enroll the vulnerable and poor people and human trials are conducted. There is a grey area of medical compensation and addressing post-tests complications from legal point of view.
For India it has become imperative to develop projects and conduct feasibility studies through government mechanisms rather than through medical companies. While projects have been undertaken to study different kind of diseases that school children and adults will be facing in the next two decades, it has been found that most of the complications will be related to teeth, eyesight, anxiety and mental well-being. However, in the case of pandemics and community health programmes it has been encouraging signs that initiatives such as creating awareness with regard to AIDS, mental well-being, depression and anxiety disorders have been fruitful and rewarding with institutionalising counselling and telephone helplines. Most of the programs have been done and supported by NGOs as well as a few voluntary organisations.
The projects and programmes which can be initiated in India should address core issues. Firstly, the incidence of non-curable diseases, depression, immunity disorders, other issues related to community transmission, and the development of proper safeguards and awareness with regard to pandemics and life-threatening diseases. Secondly, the COVID-19 has opened a Pandora's box with regard to the incidence of diseases which impact community, and thereby also affect government health budget. Lastly, it is necessary that India will have to create medical soldiers and inform voluntary workers so that the community transmission and community health well-being should be addressed on a priority level.
As the COVID vaccine is in different trial stages, many countries are looking for testing facility in India and also conduct human trials, as legal structure in medicinal trials is still in infancy. India needs to address the issue of IPR on developing vaccines and medical history should be addressed jointly as it has been found that many western countries have been purchasing medical history of the patients living in developing Asia, providing vaccines through great testing mechanisms and subsequently using copyright laws to deny cheap medicines to the larger community.
In this regard it is important that India should conduct research on immunity vectors of its population and develop generic drugs which can help in protecting communities from most transmissions. It is also pertinent to note that in terms of the temperature variance across India it provides unique testing opportunities in different conditions. However, there is a need for a holistic approach and therefore it is important that training and sensitisation of the personnel working in this field is of paramount importance. Initiatives related to preventive and therapeutic services is critical. Also, looking for quick alternatives would save the lives of personnel.
Just like any emergency, there is a need for rapid action medical force which can provide immediate assistance and better cognitive abilities track critical illnesses and the reasons thereof. It has been seen in the case of midwifery and associated postnatal diseases that it has worked wonders with a better equipped and knowledgeable person existing in each society for better assistance and awareness.
The critical importance of voluntary workers is that with sufficient technical assistance (which might come from government and state units) gives them confidence and also strengthens their application of knowledge for better informed public health practices and policies. Technical assistance and quick action through centralised control centre has to create the first line of defence in case of a pandemic.
The institutes which have been working in this field are Public Health Foundation of India, Indian Institutes of Public Health and All India Institute of Hygiene & Public Health, which have been disseminating information through online workshops, seminars, and social media. They have created affiliates and sister agencies working in the field all across India. Networking of public health institutions in medical education need to address issues such as environmental health and countering new kind of diseases which are dominating.
This clearly highlights the fact there is a need for understanding pandemics, developing awareness among communities about public health, and stress on hygienic environment, conducting long term research on emerging diseases and promoting research in tropical medicine.
India need to allocate separate fund for public health initiatives and promote exchange of medical workers with third world countries for better understanding the nuances of medical and health research. In fact, in most of the think tank meetings, public health and awareness is not listed as topics whenever Track II dialogues are held. There is also a need for better practices in public health, education, and developing health demonstration projects, barefoot nurses and doctors, strengthening an eco-system of education, training, and scholarship. Developing traditional medicine and making it easily accessible should be the bulwark against diseases. Restructuring Community Medicine/ Preventive and Social Medicine colleges which impart this kind of education in developing countries is required as the number is relatively less. Across developing world scholarship in community medicine and hospital administration is low and needs structural financial support. The data collection and diagnostics apparatus need micro management to create better response chain. COVID-19 has provided the reason for public health to be taken as a national initiative.
Sino-India Himalayan Chess Game: Breakthrough or Stalemate?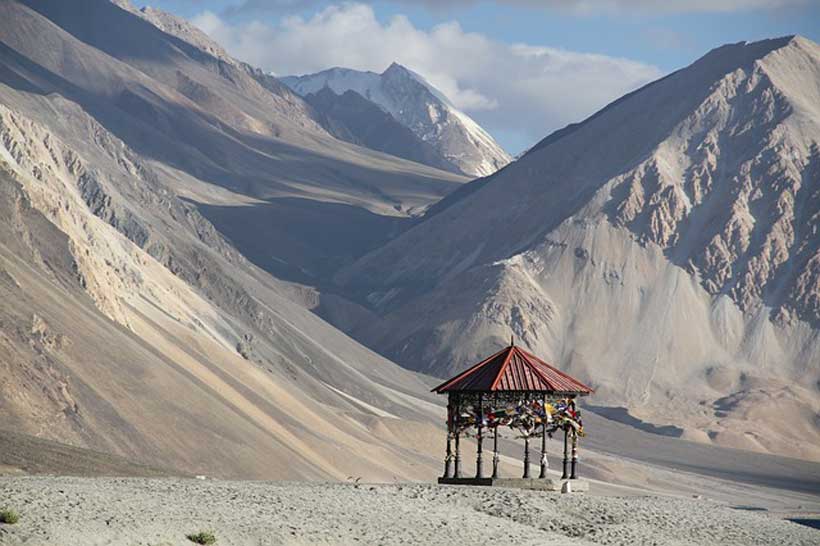 The continuous geopolitical blame game between India and China hasn't witnessed any positive development with respect to either sides pulling back their respective troops, dragging the recent skirmish even further till winter.
In 45 years, India for the first time has witnessed a conflict-like situation vis-a vis China which witnessed the martyrdom of 20 troops on June 15thand rounds of shot firing in the LAC where the Indian Foreign Affairs Ministry confirmed about the PLA first initiating the firing ,after which the two sides have constantly held each other responsible for increased tensions whereas India has tremendously shown goodwill, hopefulness and looking at many factors to keep the ties stable. The year 2020 was supposed to be the 70th Anniversary of Sino-India Cultural ties where unfortunately, the celebrations were overshadowed with this recent border mishap.
The Himalayan Chess- Game
The Chinese Foreign Ministry's scepticism on the territorial claims and debate on Aksai Chin are not new, which has its roots to the abrogation of article 370, the recently changed rule declaring Ladakh as an integral portion of the Indian Union was unfavourable to the Chinese side, reiterating about India getting into a strategic misadventure by violating their own territorial sovereignty and national interest and the former justifying on those and trying to flex its muscles in the Pangong Tso, Galwan Valley, Gogra, Kongka La, Depsang.
Border infrastructure is becoming a new method for these two aspiring Asian powers to assert their economic cum political interests with respect to further claiming of territories leading to the road towards being victorious, where the Indian side has further increased its focus viewing the strategic ramifications in the neighbourhood .by providing 8 bridge infrastructure projects each in Arunachal Pradesh and Ladakh , which India requires to ensure easy connectivity in harsher terrains, promote tourism, distance reduction in order to reduce time for movement of goods to ensure welfare and safety for troops and natives residing in high terrains which again China suspiciously looked at in its counter statement, blatantly opposing any infrastructure in disputed boundary.
Notable defence experts, Victor Gao and Prem Shankhar Jha, opined that China is aiming at a strategic bargain and believe that this move of the Indian side developing infrastructure in Ladakh could be a counter to the Chinese G219 highway , covering a distance of 179 km connecting Xinjiang and Tibet which is in close proximity with Daulat Beg Oldi, where a 450 metre bridge over the Shlyok river was constructed last year which was only accessible by air before the construction of this project .
Amidst this prolonged crisis, 7 rounds of the India China Military Commander Meetings were held on a frequent basis at the Line Of Actual Control, in order to maintain tranquillity, peace, further enhancement of mutual understandings and deterrence to reduce the chances of an armed conflict, nevertheless there has been no proper agreement and the troops aren't stepping out from their current positions either side.
Also, even the recent Moscow visits of Defence Minister Rajnath Singh and Foreign Minister, Mr. S Jaishankar in September for meeting their respective counterparts, haven't been completely fruitful where they have also held discussions on showing respect towards each other on territorial claims and not cause these ties to deteriorate towards an upper trend which means that no country wants to compromise on its territorial claims and any change in status quo, which has led to unprecedented uncertainty in the relations as of now.
CCP Apprehensions of an Alliance
Chinese scholar, Fu Xiaoqiang , in his article, stated about India creating unnecessary tensions in the border leading to further straining of relations which are motivated by selfish political agendas. He also felt that India is being persuaded by the US to join an alliance like structure such as the Quadrilateral Initiative and set preferences with respect to choosing friendships with countries such as Japan and Australia, which have a common perception likewise India, regarding China as a potential competitor in the region.
Currently, China is fearing any conflict or alliance like structure with respect to its role in spreading the pandemic for which it was hiding its strategy, due to which these justifications are being used by Xi Jinping to protect his own image in the masses so that no crisis or dissent arises which could put the Communist Party's survival and reputation at stake at a time where he is being questioned about the corruption and internal party pressure. There is a reason behind why China is involved in scapegoating on this conflict to show an innocent and a positive image by blaming Indian politicians using nationalism to mobilise the public, narrating their growth story, ideology, rich historical as well as cultural heritage, where the same goes for the dragon's promotion of their nationalism  as well.
Alliances are important for India but they will take time to come in support if any mishap takes place in the neighbourhood, keeping India under uncertainty with regards to its strategic autonomy, it was following for many decades. These alliances can be useful only to deter an enemy organising territorial strikes and put the latter on check creating some amount of fear and introspection.
Recently, steps have been undertaken by the Indian government to ban Chinese products and apps due to surveillance plus information threats in security. It is looking towards making itself self-reliant (aatmanirbhar) to reduce any more dependence on countries which have their own interests which could change anytime, if it doesn't suit them which could be seen through India's past experiences, where the same mistakes can't be repeated again like 1962 or 1975, at a time when the multipolar world is moving towards Asian multi-polarity where China is currently at an edge.
Concluding Points
The Chinese feel that the ball is in India's game to choose between the have's or have not's while looking at the opportunity costs involved .The dragon is basically assessing the elephant's capability and coping strategies in the winter, leading the standoff to be extended even further for which it is crucial for India to enhance its capacity in order to build up on its equipment, give support to the troops and further focus towards economic development in the borders.