Maoism as an ideology originated in China as a form of Communist theory derived from the teachings of the Chinese political leader Mao Zedong. This theory was developed in the 1950`s-60`s and was widely applied as the political and military guiding moto of the Communist Party of China till 1977-78. But soon it evolved as a way of living and was widely accepted around the world. The idea started off in China and soon spread across the world where democratic nations face an imminent threat from the maoist organizations who have blatantly turned radical in their methods for acquiring their needs.
Maoism`s aim is to take control of the government and fundamentally transform the country to socialism. As Aristotle one said "The mother of revolution and crime is poverty", the rise in poverty became one of the biggest drivers of instigating the movement not only in India but in China as well. China encountered a situation where its workers (rural area) revolted against their masters and landlords against marginalization of the poor in rural areas. The Naxalbari Movement lead by Charu Majumdar in 1967, was the first uprising in India to mark the stepping stone of the ideology. Since then the Indian subcontinent has widened its line of sight for maintaining the internal security of the country which is hampered by these so called "naxalites".
The current situation is the continuous influx of tribal converted in this region that is helping sustain their fight by supplying them with intelligence and more insurgent members. The years of 2001-14 have been the most active for Naxalites in India for carrying out attacks and building up their relations with support groups. This first started in early July 2001, when naxalite groups all over South Asia announced the formation of a Coordination Committee of the Maoist Parties and Organizations of South Asia (CCOMPOSA). This was the first formal international coalition formed under the umbrage of one ideology to acquire their targets and attain better results. What had raised concerns was that the most dreaded Naxalite groups in India, the People's War Group (PWG) and Maoist Communist Centre (MCC) were contributing participants to the newly formed CCPMPOSA.
The naxals work on inspiring themselves with ideas from Marxist or Leninist or theories fostered by both. They identify pressure points for targets from sympathizers and intelligence groups and most importantly mobilize funds to carry out attacks. The theories which stir the movement create a simple distinction in the founding years of the political parties. The Communist Party of India Marxist-Leninist (CPI-ML) was formed by All India Coordination Committee of Communist Revolutionaries (AICCCR) in 1969. While the Maoist Communist centre of India (MCCI) was formed in 1975 when the some groups chose to maintain a separate identity from the CPI-ML. Another formal political party was the Communist party of India Marxist-Leninist People`s war commonly known as the People`s War group, an underground communist organization which started off in April, 1980 with the same intentions of serving the poor class. Though the militant group worked under its own discretion in the first two decades, but soon joined hands with the Maoist Communist Centre of India (MCCI) in 2004. The merger of the Peoples War Group, with the Maoist Communist Centre in September, 2004, founded the Communist Party of India-Marxist (CPI-M) which completely changed the internal security scenario in the country. The merger was able to establish the so called Compact Revolutionary Zone or Red Corridor connecting the Dharmapuri forest area of Tamil Nadu with Nepal, covering the entire forest tracts in between. Home Ministry reports say that the dreadful insurgency has till now spread to 165 districts in 16 states[1].
The 21st Century has proved to be extremely advantageous for the Maoists as they were successful in recognising tactical alliances and adopt precise strategies for attaining their targets. The acts of brutality and anti-government notion soon started surging in their areas of activity. In response the Central government banned the CPI (Maoist) on 23rd of June, 2009[2]. This belated action came three days after the Central Para-military forces had gone to Lalgarh area of West Bengal which is still virtually under the siege of Maoists. Former Home minister P. Chidambaram also exclaimed similar nations in 2010 that left-wing extremism would be crushed within three years, but yet successive governments have been witness to Naxal acts of aggression which even continued in 2019. Over 20 years to 2017, Naxal/ Maoist violence claimed more than 12,000 lives, including 2,700 security forces personnel[3].
Various leaders have vowed to tame the Maoist menace by bringing in numerous urbanised developments to improvise connectivity and achieve better growth. But the aggressive enthusiasm of the Naxalites is fuelled by such actions of the government. Though there might be various other reasons for this revolution to still sustain which include deteriorating human development indexes, social discrimination, poor governance and loss of identity, the most important one of them being the increasing income gap in the country[4]. The crux of the problem in the naxal affected regions is the unequal distribution of the assets which majorly is the land. The incapability of the government to match up with the proper land reforms for the tribal people is something which adds on to their idea of how the government is trying to snatch away their land and give it to Multi-National Companies (MNC`s) for production purposes. The inefficiency of the land reforms has been a traditional policy inherited from the colonial period. This reform changed India`s land ownership patterns to ease the acquisition of land at low prices for mines, plantations, and other enterprises[5].
Main Years of Operation
Maoists since a long time have built their relations on cross border counterparts in neighbouring countries. This interconnected system of financial and strategic support between communist driven groups has helped them grow and sustain the revolution. Such extremist based organisations include Liberation of Tamil Tigers Eelum (LTTE) from Sri Lanka, Islamic state of Iraq and Syria (ISIS), Lakshar-e-Taiba (LeT), The United Liberation Front of Asom (ULFA) and many more. Maoists mainly function through jungle hideouts where they expand their area of control by using the jungle as an advantage. The pattern of luring security personnels and targeting them with explosives is quite similar to these radical organisations and other radicalists in the neighbouring countries. A senior Naxal leader who surrendered in Maharashtra claimed that a warfare expert from the Philippines had visited once in 2001 and stayed in a Bastar Naxal camp in Abujmad for about a month to train cadres[6]. This was in collaboration to the Maoist insurgent groups in Philippines which had challenged the security agencies of the Indian subcontinent on such claims made by former-Naxal Leader. It was surely as arduous gamble to get a Philippines warfare expert on ground, with no probability of getting exposed to intelligence networks and security agencies. The Filipino taught them how to carry out mass attacks and mobilize sympathizers in times of need.
Since then naxalites have not only improved their attack strategy but have also involved technology and concrete intelligence as one of the most important element of showing aggression. In the years 2005-06, Maoists spiked up their number of attacks to retain their number of insurgents to gather a strong working army. These attacks were extremely well timed with a series of guerilla attacks in different regions to shock central security personnels. This was mainly to lag their reaction time, thus there are instances where militants have hours of time to gather ammunitions and loot them over. Attacks were usually carried out in the night time, when the comrades could easily outnumber and strategically utilise the element of surprise to strike deeper. One of the biggest loots carried out by the Naxalites was the February 6, 2004 Koratpur ambush where 300 extremists loaded in two trucks, two jeeps and five motor cycles first reached the Koratpur Bus stand and clarified their intentions to the commoners of no harm to civilians while conducting the attack. The ultras spend around an hour collecting ammunitions from the armoury and then decamped with 1000 sophisticated guns and 1000 other weapons worth INR 50 crore. Further investigations by police personnels revealed that the extremists disbanded lower technologically advanced weapons in the forest but recent developed technology still remain in their possession. It was interesting to observe that these attacks displayed clear intentions of an upcoming radically aggravated event. These swarming attacks were shortly followed by jail breaks or attacks of a higher magnitude. Since the Koraput raid in 2004, Orissa witnessed only another three 'swarming attacks' involving the Maoist 'people's militia' till the Nayagarh attack, out of 50 such attacks recorded in various states[7].
List of Ambushes for retaining ammunitions and captured comrades
| | | | | | |
| --- | --- | --- | --- | --- | --- |
| Date | Area of attack | Comrades attacking | Comrades freed | Deaths and captives taken | Ammunitions |
| 6.2.2004 | Koratpur, Orissa | 300 | 200 | 2 CRPF Jawans | 500 weapons 30,000 rounds of ammunition |
| 11.11.2005 | Home Guard Training centre Giridih, Jharkhand | 200 | | | 186 rifles 2,000 bullets |
| 13.11.2005 | Jehanabad Jail, Bihar | 1000 | 340 | 1 prison guard, 20 Ranvir Sena activists taken captive | 16 rifles |
| 24. 03.2006 | Udayagiri town, Orissa | 80 ultras | 40 | 2 security officials; 3 bodies taken by naxalites | |
| 16.12.2007 | Dantewada jailbreak | Escaped on their own | 299 prisoners including 110 naxalites | 3 prison guards injured | |
| 15.2.2008 | Nayagarh, Bihar | Multiple points | | 14 police personnel, 2 civilians | 2,150 arms 200,000 rounds of ammunition |
| 15. 2.2010 | Silda, West Bengal | | | 24 Jawans | AK-47, SLR and mortars |
Source: Institute of Peace and Conflict studies and other news reporting sources.
For instance, naxalite swarming attacks in Home Guard Training centre Giridih, Jharkhand was to refill their armoury for the attack carried out two days later in the Jehanabad Jail break. This created their essence to retain militants in command which are usually captured by state police. Ajay Kanu, state secretary of the CPI-Maoist was one of the targeted escapees of the Operation Jailbreak. The CPI-Maoist would project the Jehanabad attack as a resounding victory of the underprivileged, Dalits over the "feudal, oppressive and exploitative landlords". Together all the militant cadres performed in a synchronised manner and strike at multiple points to successfully carry out an entire attack.
Suspected International Collaborations
Liberation of Tamil Tigers Eelum (LTTE)
Attacks carried out by Maoists summarised self initiated efforts by utilising every advantage at their disposal to threaten and curb government led developments in their region of activity. But there are facilitators which have orchestrated the larger significant outgrowth of the organisation and helped them challenge and compete with India`s strategy to growing naxalism. Maoist leaders have been known to collaborate with their counterparts across the border in Nepal and also occasionally with sympathisers elsewhere in South Asia. The collaborations date back in the 1980`s when experts were send in from different regions of South Asia. In a sensational disclosure made by Azad, a spokesman of the naxal outfit's central committee, while addressing media persons at a remote village in Bihar's Supaul district bordering Nepal, 2005. "The Maoists learnt new warfare tactics from the on-the-run and purged LTTE military commanders in 1986-87," he said, adding, "LTTE's commanders gave them training of mine production and its laying techniques[8].
Their interests have expressed their needs of integration of two factions of the movement- the Bal Militia Wing and the procurement of advanced arms. These convergence of interest have resulted in a fillip to Naxal presence in southern Tamil Nadu districts like Theni, Tirunelveli, Thuthookudi and Ramanathapuram. Traditionally, Naxalites are confined to Dharmapuri, Vellore, and the northern districts of Tamil Nadu bordering Andhra Pradesh. The Periyakulum forests of Theni district has become the new home for Naxal training camps, officials on the Naxal trial said[9]. The LTTE had suffered serious backlashes in 2009, when they started infiltrating into Indian territories and started fueling their aspirations through resources in the country. Hence, the likelihood of the LTTE infiltrating into India to escape from the crackdown of the Sri Lankan security forces was high. In addition, they would also be looking to set up new training camps for their cadre.
Recent measures by the government to tackle the naxalites have sprouted even more urges for the naxalites to seek LTTE support. The Government has proposed to use aerial surveillance in forest regions of Chattisgarh which could have prompted them to seek training as the Tigers were the only recognized outfit to man such capabilities. The Defense Research and Development Organisation (DRDO) is prospecting new techniques which involve the deployment of highly sensitive radar provided by Swedish defense and aerospace outfit Saab. This is to be carried on board with the Indian made Dhruv Advanced light helicopter (ALH). This can help in detecting Improvised Explosive Devices (IEDs) used widely and extensively by Naxalites. The helicopter mounted CARABAS radar weighs about 150 kg. The smaller version of the radar, which has been developed for UAVs, weighs just 50 kg. Connections of the Naxals with the LTTE is suspected to be the most strategic as confirmed the allegation of the Sri Lankan Government that the LTTE had constructed an airstrip near Iranamadu in the Wanni area under its control in the Northern Province of Sri Lanka[10]. The Sri-Lankan government had identified at least two aircraft which looked like the Czech-built Zlin Z-143 and an active airstrip through Sri-lankan military helicopters[11].
Intelligence later suggested the Maoists are also prepared for aerial attacks as in one of the biggest CRPF ambush in April 2010, they were suspected to preserving Anti-aircraft missiles which they had probably smuggled in through the Indo-Bangladesh Border.
Bangladesh and ULFA (United Liberation Front of Asom) facilitators
The United Liberation Front of Asom was a political and military organisation functioning for a sovereign socialist Assam. During its initial years, Paresh Baruah was one of the leading members of the military wings as the outfit`s 'commander in chief'. The ULFA is another such organisation which has been extremely successful in fostering its international connections. The ULFA has previously established contacts with the then unified National Socialist Council of Nagaland (NSCN), Kachin Independence Army (KIA) of Myanmar for training arms. It also enjoys its support from Pakistan`s Inter Services Intelligence (ISI) and the Afghan Mujahideen. Interrogation with various arrested activists revealed that the Defense Forces Intelligence (DFI) of Bangladesh had also trained ULFA cadres in the Sylhet District.
The United Liberation Front of Asom (ULFA) was responsible is carrying out one of the biggest arms haul in the history of cross-border terrorism. This terrorist outfit, operating in northeast India, had teamed with an embassy, to pay Taka 7 billion (99. 4 million dollars) for transhipment of 10 truckloads of arms, ammunition and explosives, said detained former state minister for home Lutfozzaman Babar[12] There are suspicions of ULFA`s top leaders hiding in Bangladesh who carry out operations through local authorities. Ten truckloads of submachine guns, AK-47 assault rifles, other firearms and bullets were seized at the Karnaphuli coast in Chittagong April 2, 2004. The cache, detected by guards at a warehouse where it was hidden, was meant for the ULFA that was then staging violent attacks from Bangladeshi soil. The arms, purchased from China, were brought in a ship owned by a company belonging to Salahuddin Qader Chowdhury, a lawmaker and senior leader of Zia-led Bangladesh Nationalist Party (BNP)[13].
Another such incident captured two former Bangladesh army generals, who headed the National Security Intelligence (NSI), facilitating the landing of Chinese arms meant for insurgents in India's northeast and for trying to smuggle these arms into India. 27,020 grenades, 840 rocket launchers, 300 accessories of rocket launchers, 2,000 grenade launching tubes, 6,392 magazines and 1,140,520 bullets were recovered in 2004 from from the jetty of the Chittagong Urea Fertilizer Limited April 2, 2004[14]. Now the illegal infiltration from Bangladesh is also a source of enormous strength to the Maoists. Bangladesh serves as a sanctuary to the Maoists as well. They are also fully exploiting the strategically situated Chicken Neck for moving freely into Nepal and Bangladesh. It is suspected that ISI supplies arms to north-east insurgents and asks them to pass on them to naxals. Taking the cue from LTTE regarding the advantage of overseas support, the CPI (Maoist) have identified cells for logistical support in establishing linkages other extremist outfits[15].
Lashkar-e-Taiba
Maoists have also taken a step ahead in recognising other organisations where international journalists have mentioned about their developments. In an analysis for an American geopolitical Intelligence platform, Ben West on November 18, 2010 reported an alleged meeting between the Maoists and members of Lashkar-e-Taiba (LeT). Two LeT operatives had attended a Naxalite meeting in April or May 2010. Though direct evidence of ISI-Maoist collaboration has been hard to discern, the unholy influence of ISI as a third-party entrant through the north-eastern gateway of India is quite plausible. Two LeT operatives attended a CPI-Maoist central committee meeting as observers, held sometime in April-May this year. They met in a jungle inside Orissa, close to Bastar," said Vishwa Ranjan, Director General of Police of the state worst affected by Leftist insurgency in India[16].
In the preceding year, 2009, a LeT operative Mohammed Umer Madani (chief recruiter in Nepal and India) was arrested in Delhi. Madani was carrying foreign currency including USD 8,000 which he had received from Italy to carry out terror activities in the country at the time of his arrest. Meanwhile, the police also received the details of his two accounts at Himalayan Bank and Everest Bank in Nepal and learnt that there had been several transactions over past few months, amounting to more than Rs 25 lakh. He had already distributed US $ 22,000 and Rs 9.5 lakh to sleeper cells in Bihar and UP. He also revealed his plans of training recruitments from other parts of India in Maoist strongholds before sending them to Pakistan for further training[17].
Expenses
Funds form an important section of sustaining the revolution. Operations carried out by central security agencies reveal that the Left-wing extremists who earn several lakhs of rupees annually through levy, extortion and threats have their own "corporate style" accounting system, central security agency officials said. A small portion of the finances is being spent on propaganda and development work in their base areas where they are running a parallel government, which they term Janatana Sarkar. Further, in villages where the Janatana Sarkar is functioning they are collecting what they call as 'revolutionary taxes' from the people. Besides, they term their extortion as 'collection of levy' and 'imposition of fine' on defaulters[18]. The 'dalams' or groups (which usually consist of about 20-40 cadre) give their tabled income and expenditure details on a half-yearly basis to the zonal command which is then forwarded to the next level[19].
Further expenditure details seized from one of the Naxals' zonal commands show that Rs50,668 were spent on uniforms, Rs60,100 on medicines, Rs2,79,000 on jail and court expenses, Rs21,200 for helping comrades and Rs 44,500 for people's organizations and public programmes among others.The total expenditure for the six months as shown in the record was Rs 9,20,624 and the income under different heads was Rs 24,05,000. As per an entry made in a separate register dated February 13, 2007, Rs 11, 05,000 were spent on buying 13 pieces of .315 rifle and Rs 13,65,000 on seven pieces of 30.06 rifles. The entries are also made for various ammunitions and pistols and the total expenditure shown by the zonal command was Rs 31,71,250 . Maoist groups in Bihar, Jharkhand and Andhra Pradesh use foreign small arms, including from China, as compared to states like West Bengal, Uttar Pradesh and Madhya Pradesh where the ultras use local arms[20].
The Maoists have been collecting not less than Rs 140 crore annually from a variety of sources: businesses –– big and small –– industry, contractors engaged in various trades, corrupt government officials and political leaders. The largest and principal sources of income for the Maoists are mining industry, PWD works and collection of tendu leaves. The Maoists have been able to put in place a well organized mechanism to extort money on a regular basis. Besides, they have conceived ingenious ways to store money and ensure its safety. Even as they have issued guidelines for the collection of money, the Maoists have, similarly, also circulated guidelines on expenditure and maintaining fiscal discipline.
The Movement is still reviving
John. F. Kennedy once said: "Mankind must put an end to war before war puts an end to mankind." However, the truth is that the war on terror is unlikely to end. Man is in relentless pursuit of bringing an end to the existence of homo-sapiens, either in the name of righteousness or religion. The Maoist movement in India began three decades ago and many Indian states still reverberate with sounds of gunfire and explosives, resulting in the death of hundreds every few months[21]. As the Lok Sabha polls came to an end in 2019, Bharatiya Janata Party (BJP) MLA Bhima Mandavi and four security personnel were killed in an IED explosion attack suspected by the Maoist in Chhattisgarh's Dantewada. This movement has certainly not died down in actuality and there seems to be a spike in the number of attacks carried out recently around the region by its proponents, most of the recent ones centered on the Red Corridor. Security personnels still lack the training and the technological requirements in tackling the insurgency. It is still alarming to notice that, these movements are getting fuelled by international support. The number of people getting affected due to this is escalating till date where South Asia Terrorism portal recorded the 53rd attacks and around 107 killed in the left wing violence[22]. One of the most tragic events was the IED blast in Gadchiroli. More than 30 kilograms of explosives were used in the IED blast which killed 16 security personnels.
A movement still climbs it way to hamper the internal security of the country. The amounts of explosives used by them denote the continuous support by unknown groups and individuals for a very long period of time. Though there have been no proofs for international support but there surely is one that exists.
---
[1] (Pashchimbanga, 2010)
[2] ((MHA), 2017)
[3] (Joseph, 2001)
[4] (V.K.Ahluwalia, 2013)
[5] (V.K.Ahluwalia, 2013)
[6] (Despande, 2009)
[7] (Routray, 2008)
[8] (Sahay, 2005)
[9] (Rao, 2007)
[10] (Raman, 2005)
[11] (Raman, 2005)
[12] (IANS, 2010)
[13] (IANS, 2010)
[14] (IANS, Dhaka to prosecute 2 former spy chiefs smuggling arms for Indian rebels, 2009)
[15] (Pashchimbanga, The Great Saga of ABVP Braving Naxal Terror, 2010)
[16] (Sharma, 2010)
[17] (PTI, 2009)
[18] (P.V.Ramana, 2014)
[19] (PTI, Naxal groups spend huge money to buy weapons, reveal seized records, 2009)
[20] (PTI, Naxal groups spend huge money to buy weapons, reveal seized records, 2009)
[21] (Ipood, 2016)
[22] (SATP, 2019)
Ancestral Lineage of Hazaras: from Afghanistan to Pakistan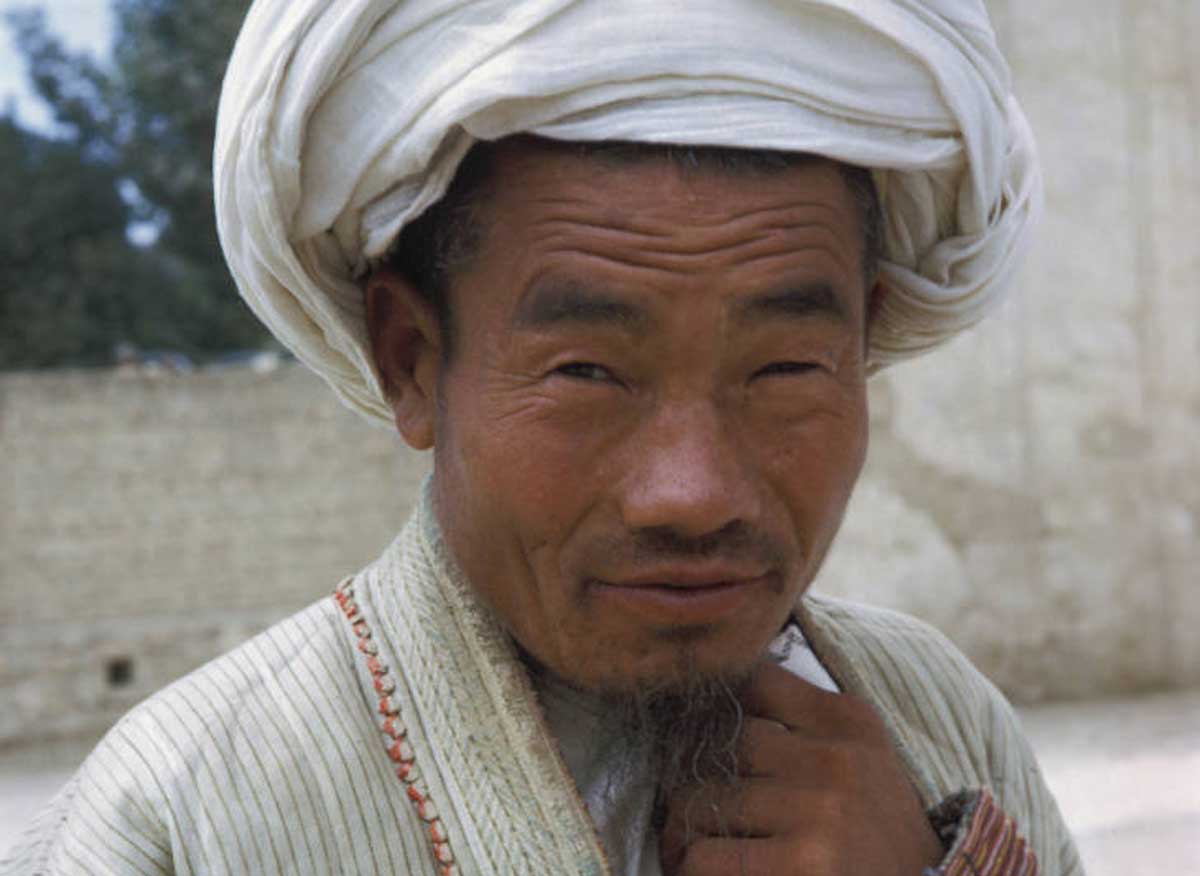 While the origins of Hazaras are much debated, opinions differ when it comes to the ancestral lineage of Hazara community. According to some historians, Hazaras are the original inhabitants of Hazarajat (now central Afghanistan).Among Hassan Pouladi, Prof. Shah Ali Akbar, Fletcher, and Abdul HaiHabibi, J. P. Ferrier who was a renowned French scholar was the first who argued based on his explanations of the Greek historian Quintus Curtius about the battles of Alexander the Great and his travels to these areas, now Afghanistan that Hazaras were native inhabitants of Afghanistan since the time of Alexander the Great and have not migrated from any other places to this land.
Whereas, according to some, Hazaras have Mongolian ancestry under Genghis Khan. This notion that Hazaras have Mongolian origin takes its origin in the 19th century when European came to Afghanistan, and they distinguish people with Mongolian featured faces among other Caucasian faces. Hazaras were originally represented by the word 'Ozala' or 'Hosala' which, with the passing of time became 'Hazara'. The very word 'Hazara' then was used to refer to the counting system in the armed forces of Genghis Khan i.e. 'hazara' that meant thousand, which comprised one level of the troops.
Yet, few opinionate, Hazaras have Persian and Turko-Mongolian ancestry. According to a report they descended from Genghis Khan's Army that mixed with Persian and Turkic locals whom as a result of conflict had been settled in now Hazara inhabited areas of Afghanistan.
Nevertheless, some think, Hazaras have ancestral lineage with theKushan Dynasty that goes back two millennia when Bamiyan in Afghanistan was home to the largest statues of ancient Buddhist civilization. Patrons of this idea highlight the similar facial features of Hazaras to those of Buddhist murals and statues in the region. Whilst, some of the Hazaras believe that they are the descendants of one of the sons of Noah.
Although, all the above mentioned theories might differ when it comes to ancestral lineage of Hazara community, but they have one thing in common and that is the land of Hazaras which now constitute parts of Afghanistan, Iran, and Pakistan. People of Hazaras settled in the mountainous regions of central Afghanistan as early as the 19th century, with the majority of their inhabitants living in Hazarajat (the land of Hazara), which is situated in the rough central mountainous core of Afghanistan with an area stretch over 50,000 sq.km.The Hazaras speak a dialect of Persian (Dari dialect) that is called Hazaragi. Hazaragi was one of the two largest languages of Afghanistan. Hazaragi includes many Mongolian and Turkic words, which also maintains the theory that they have Mongolian ancestry.
Afghanistan is a multi-ethnic country with almost 8 major and 10 minor different ethnic groups; among major ethnic groups are Pashtun, Tajiks, and Hazaras etc. Hazaras were once the largest ethnic group in Afghanistan and constituted approximately 67% of the total population, but today their population hardly makes up around 9% of Afghan population. The reason for their massacred lies in their off target political action when they backed the wrong candidate in the accession struggle in the late 19th century, that had changed the life of Hazaras and their role in Afghan politics and ultimately in Afghan government.
Reports from the 20th century depict that arm forces of Afghanistan made pyramids out of Hazaras heads after some of the massacres, as a form of warning to the remaining Hazaras, yet this could not be regarded as the last savage and barbaric government repression of the Hazaras. Towards the end of 20th century during the rule of Taliban in Afghanistan, government specifically targeted the Hazaras for persecution and even genocide. This brutal history of persecution of Hazaras in Afghanistan resulted in killing more than half of their population with some migrating to neighboring countries like Pakistan and Iran.
Whereas, according to historical evidence migration of Hazaras from Afghanistan to Baluchistan province, Pakistan took place about 150 years ago, initially due to economic purposes. But mass migration of Hazara population took place in the late 19th century, mainly due to their persecution and targeted killing at the hands of different afghan rulers and Taliban government that forced them to migrate to Pakistan, and so they settled here.
In Pakistan, the estimated number of people of Hazara community is between 0.6-0.9 million, living and residing in different parts of the country including Karachi, Parachinar, Sanghar, Nawabshah, Hyderabad, also in different parts of GilgitBaltistan and Punjab. In Baluchistan province, the bulk of Hazara population are residing in Quetta and other parts of Baluchistan such as Sanjawi, Much, Zhob, Harnai, Loralai, and Dukki, where their population makes up around 0.4-0.5 million.Unfortunately, along with their migration, the Hazara community brought with them the history of their persecutions based on their ethnicity, religious orientation of sect and also their ethnically unique facial curvatures, and so, their tenure of oppression at the hands Taliban and other terrorist organization like Lashkar-e-Jhangvi, Sipah Sahabah, al-Qaeda and other Sunni radical militants organization that also includes ISIS in its list is on-going in Pakistan.
Pakistan PM visited Sri Lanka to further strengthen the existing friendship to new heights
At the formal invitation of the Prime Minister of the Democratic Socialist Republic of Sri Lanka, H.E. Mahinda Rajapaksa, the Prime Minister of the Islamic Republic of Pakistan, H.E. Imran Khan, paid a two-day official visit to Sri Lanka on 23-24 February 2021.
Prime Minister Imran Khan was accompanied by an elevated-level delegation comprising Federal Ministers and senior Government officials. The first-ever visit by the Prime Minister of Pakistan to Sri Lanka since the formation of the new governments in both countries clearly reflects the warmth and goodwill between the two countries' governments and peoples. Prime Minister Imran Khan received a warm traditional welcome from the Prime Minister and the Cabinet of Sri Lanka's Ministers.
During the visit, Prime Minister Imran Khan held delegation-level discussions with President Gotabaya Rajapaksa and Prime Minister Mahinda Rajapaksa of Sri Lanka. Both sides comprehensively appraised the multifaceted bilateral relationship in various fields of cooperation. The talks were held in a warm and cordial environment, marked by mutual trust and respect. The visit offeredboth sides a timely opportunity to further shape upon their close and regular consultations, particularly in the areas identified during the recently held Foreign Secretary level Bilateral Political Consultations, Joint Economic Commission session, and the Commerce Secretaries-level Talks.
Both sides reached a wide-ranging consensus on ways and means to strengthen cooperation further comprehensively and decided to hold frequent meetings; promote high-level and delegation-level exchanges; and enhance the process of consultations, collaboration, and synchronization between their respective institutions. Prime Minister Imran Khan reiterated Pakistan's support for the socio-economic development of Sri Lanka in line with the vision of a "peaceful neighborhood."
The two sides reviewed the all-encompassing engagement between the two countries in promoting cultural linkages, human resource development, capacity building in diverse areas, and educational and technical cooperation. The Pakistan side announced 100 scholarships in health sciences and medicines (MBBS and BDS) as part of the Pakistan-Sri Lanka Higher Education Cooperation Programme (PSLHECP). The Sri Lankan side appreciated the cooperation being extended by Pakistan in human resource development and capacity building.
While comprehending the existence of boundless potential of religious tourism to Buddhist archeological sites and perceiving the close ancient and cultural ties dating back to Gandhara civilization, the two sides emphasized the importance of augmenting cooperation in the field of tourism and highlighted the benefits of sharing expertise in the hospitality industry, including training and capacity building. The Pakistan side declared its initiative of establishing the Asian Civilization and Culture Centre at the University of Peradeniya, Kandy. Both sides recognized the importance of enhancing air connectivity to promote people-to-people contact, tourism, trade, and culture.
In order to explore new avenues for enhancing bilateral trade and investment between the two countries, a high-level Pakistan-Sri Lanka Trade and Investment Conference was held on 24 February 2021. The Conference provided an opportunity for effective and meaningful engagement between the business communities of the two countries. At the Conference, both Pakistan and Sri Lanka sides reiterated the importance of strengthening economic relations in critical areas of mutual interest and diversifying trade and investment. The two sides emphasized the importance of realizing the goal of achieving a US$ 1 billion bilateral trade target and also agreed to work towards broadening and deepening of Pakistan Sri Lank Free Trade Agreement.
During the visit, the following MoUs between Pakistan and Sri Lanka were signed:
i. Memorandum of Understanding (MOU) between the Government of the Democratic Socialist Republic of Sri Lanka and the Government of the Islamic Republic of Pakistan on Cooperation in Tourism
ii. Memorandum of Understanding (MoU) on Cooperation between the Board of Investment of the Democratic Socialist Republic of Sri Lanka and the Board of Investment of the Islamic Republic of Pakistan
iii. Memorandum of Understanding between Industrial Technology Institute (ITI), the Democratic Socialist Republic of Sri Lanka, and International Centre for Chemical and Biological Sciences, University of Karachi Islamic Republic of Pakistan
iv Intent Cooperation between Industrial Technology Institute of Sri Lanka and COMSATS University Islamabad
v. Memorandum of Understanding between University of Colombo, Sri Lanka and Lahore School of Economics, Pakistan
Prime Minister Imran Khan and Prime Minister Mahinda Rajapaksa together accredited the Sri Lanka-Pakistan Parliamentary Friendship Association reconstitution. Both sides highlighted the need to strengthen parliamentary cooperation between two sides.
Both sides expressed satisfaction at the existing bilateral cooperation in the field of defense. They noted that the elevation of staff-level talks to Defence Dialogue has further provided a prospect to expand security sector relations. Prime Minister Imran Khan announced a new $50 million defense credit line facility. The two sides stressed the need for a strengthened partnership to support and coordinate with each other to deal with matters related to security, terrorism, organized crime, drug and narcotic trafficking, and intelligence-sharing.
In his efforts to strengthen sports diplomacy, Prime Minister Imran Khan participated in a shared session with the sports community of Sri Lanka on 24 February 2021. At this event, Sri Lanka's Minister of Sports and Youth Namal Rajapaksa, in the Parliament Speaker Mahinda Yapa Abeywardane, stated the commissioning of the "Imran Khan High-Performance Sports Centre" in Colombo.
The Pakistan side declared its decision to provide PKR 52 million to promote sports in Sri Lanka, including through training and equipment.
Both sides stressed the importance of inter-religious dialogue and harmony as a key to promoting cultural diversity, peaceful co-existence, and mutual empathy.
The two sides observed the close cooperation between the two countries at regional and international fora on mutual interest issues. They agreed to strengthen a coordinated approach on such matters further.
Both sides restated their commitment to the principles and intents of the SAARC Charter. They stressed the need for SAARC Member countries to build on convergences for the region's people's greater good. Both sides emphasized the need to convene the Charter Based bodies and agreed to take forward the SAARC process for further strengthening regional cooperation to achieve prosperity in the region.
Discussing the regional and global environment developments, the two sides restated their shared commitment to regional peace, security, and stability. Prime Minister Imran Khan underscored the need for peaceful resolution of unresolved disputes through constructive dialogue in accordance with international legitimacy.
In the context of regional connectivity, Prime Minister Imran Khan highlighted the opportunities presented by the China-Pakistan Economic Corridor (CPEC), a flagship project of BRI, for regional economic growth and prosperity.
Discussing the extraordinary challenges postured by Covid – 19, the two sides highlighted the need for combined efforts to deal with the pandemic. Sri Lanka thanked Pakistan for the tremendous assistance extended to the return of stranded Sri Lankans in Pakistan since the Covid pandemic outbreak.
While echoing the new government's commitment to strengthen the bilateral relations further, the Prime Minister of Sri Lanka thanked the government and people of Pakistan for the persistent support extended by Pakistan to defend the independence, sovereignty, and territorial integrity of Sri Lanka.
The Prime Minister of Pakistan extended an invitation to the President and the Prime Minister of Sri Lanka to visit Pakistan at their earliest convenience and thanked Prime Minister Mahinda Rajapaksa for the warm cordiality extended to him and his delegation.
Huge blast on the Afghanistan-Iran border
On Saturday 13 February the Islam Qala reception center owned by the IOM was demolished at the border between Afghanistan and Iran, leading to a pause to repatriation service for afghans. This led to a devastating burn. At least 40 people were killed because of this huge blast, while 17 were wounded. Tens of thousands of repatriated Afghans obtained humanitarian relief from the center International Organization of Migration, (IOM) in 2020. None were injured in the fire by IOM workers or migrants returning from Iran.Whatever sparked this explosion was not instantly apparent. The provincial governor of Herat, Wahid Qatali, said the Afghan first responders did not have the means to light the enormous fires and required Iran's assistance by firefighting aircraft."We can't even discuss the victims for the time being," Qatali told The Associated Press. Emergency crews and Afghan security services moved hundreds of fuel and gas tankers from the region, while an appeal for air-firefighting assistance was made available to the International Resolute Support Mission, quoted by Reuters as quoted by Katali.
Mohammad Rafiq shirzy, spokesperson for the district hospitals of Herat's Provincial capital and also called Herat, said that more than 500 trucks were carrying natural gas and diesel that have been destroyed by the severity of the fire, and he said that it was impossible for ambulances to reach the injured or to reach the explosion site. Hossein Akhundzadeh, a regional Iranian trade official, told Iranian Students News Agency (ISNA) about the explosion of more than 300 coal, diesel, and petrol cars. The flash has not yet been contained, and precise evidence was not provided,"It's not known whether the drivers were able to escape or not. The blaze has not been contained yet and exact information is not available,"We don't know whether the driver might escape or not.The Power Supply Ministry Spokesman, Wahidullah Tawhidi, said the fire was continuing after nightfall and that Afghanistan was pressuring Iran to close down its electricity supply. It has been said that the burning of two pylons has disconnected 100 tons of electricity imported into the Herat Province by Iran. He said 60% of Herat, one of Afghanistan's leading provinces, was powerless.A dangerous route Afghan people often pursue overnight because of fear of gangs of violence, attacks between Herat City and Islam Qalah. Taliban gunmen, on the other hand, travel freely across the area.Afghan government troops assembled defensive positions and aided emergency ambulances and cars from and to the border. According to Iranian State TV, the fire spread to the Irish customs facilities Dogharoon, and first responders, including the fire departments, the Iranian army, and the border guards, managed to extinguish the fire. The natural gas and diesel trucks were sent away from the scene.As part of a national concession exempting Kabul from US sanctions against Iran, the United States permits Afghanistan to import fuel and oil from Iran.
According to a statement from the Aghan organization, on Monday, "IOM anticipates a substantial decline in rates of return through the Islam Qala in the days to come as migrants are now re-routed from Iran into the main border crossing of Milak province of Nimroz, which lies over 1,000 km south-west.They have shown that in 2020, there returned a high number of Afghans.Nick Bishop, program manager of IOM reported in a cross-border return reply that "the initial inspection of reception centers for the return showed significant damage to the roof and walls."The staff of the Afghan Ministry for Refugees and Returns (MoRR) are relocating people in need here to the IOM transit center in Herat before IOM staff are back, awaiting a full assessment and inspection of the safety situation before IOM staff can resume their work from here. "The organization takes exceptional steps to secure the continuing humanitarian assistance can take place.
Unfortunately, as the fire began all the returning residents, who had already moved to their next location at our reception center, that day.There was a drastic rise in return rates last year, as COVID-19 caused many Afghans residing in neighboring Iran to lose jobs and livelihoods. By 2020, the largest year of return was almost 860,000 illegal Afghan immigrants back from Iran.Approximately 15,000 people cross the Islam Qala border point daily, while nearly 1,500 per day need humanitarian assistance. Approximately 60% of Herat province was helpless as a result of flames, said DABS, an Afghan power supplier.Islam Qala is one of the main ports of Afghanistan that traffic most officially with Iran. Afghanistan has earned concessions from Washington to buy oil and gas from Iran amid the sanctions of the United States.A risky stretch of highway between Herat and Islam Qala, where Afghans barely ride by night for fear of criminal gang attacks. In the area, the Taliban are still free to work.Hope to rapidly repair all damage to the reception facility as soon as possible and continue vital humanitarian services to Afghans returning through this major transit route, but we will require increased support to do so.