Why Post-Coronavirus America Will Have Massive Poverty
The way that Congress and the President structured America's coronavirus bailout legislation, the protections that go to the super-wealthy start immediately, but the protections that go to the neediest — the soaring numbers of unemployed, the increasingly endangered medical workers, etc. — require documentation which is creating delays that might soon cause many of these individuals to lose their homes, their cars, even their lives.
On April 17th, Matt Taibbi headlined "The Trickle-Up Bailout" and he noted that:
As we head into the second month of pandemic lockdown, two parallel narratives are developing about the financial rescue.
In one, ordinary people receive aid through programs that are piecemeal, complex, and riddled with conditions.
A law freezing evictions applies to holders of government-backed mortgages only. "Disaster grants" are coming more slowly and in smaller amounts than expected; small businesses were disappointed to learn from the SBA early last week that aid would be limited to $1000 per employee.
That's typical.
As I had already explained on April 14th:
America's bailout package to overcome the coronavirus 'recession' is twofold:
One part is printing money for employees and consumers, so that they won't be thrown out onto the streets for non-payment of debts such as mortgages, car-loans, credit cards, and student loans.
Another part is printing money for bondholders and stockholders, so that their investments will still have value and there won't be panicked selling of them as corporations accumulate soaring losses because consumers are staying home and are cutting way back on expenses.
The top-down part of the bailout (the part for investors) will merely add to the wealth of the already-wealthy, while everybody else sinks financially into oblivion. (On April 9th, the Zero Hedge financial site explained in detail why even bailing out the airlines would hurt the economy more than help the economy.) The top-down part supplies the money to the corporations instead of to their employees and consumers, and is therefore supply-boosting instead of demand-boosting. Supplying money to the corporations that the Government selects to protect will enable those corporations to buy up assets and corporations which during the crisis are being auctioned off by the ones that go out of business, and this will leave the nation's wealth in even fewer hands than before the epidemic struck.
The bottom-up part (the part for workers and consumers) will be exactly the opposite of that: it will help prevent another Great Depression. By boosting purchases, instead of bailing-out billionaires and such, it will enable the economy to keep functioning, and it will not increase the concentration of wealth.
However, employees and consumers don't have many lobbyists, but billionaires do, and billionaires also own (through political donations and lobbyists) almost all members of Congress (and also the mainstream press), and they not only own, but are represented by, one inside the White House, who is surrounded there by others, and by representatives of others, so that the concerns of the wealthiest will be very well represented by America's Government, and will end up dominating the bailouts, so that only the insiders, who are well-connected in Washington, will be protected. (And Joe Biden would be no improvement over Donald Trump, though his rhetoric is different.)
Already, we see, in the 'news'-reports, that there is 'chaos' etc. in the U.S. Government's response to the crisis, but what's not being reported in the mainstream 'news'-media is that there very much is method to this seeming madness, and it is the method of the well-practiced and well-funded takers, definitely not of their victims, from whom they (and their Government) have been, and now increasingly are, taking. The takers own the Deep State, and are protected by it. The vast bulk of the bailouts will go to them. The vast bulk of the bailouts will go to suppliers (investors), not to their workers and consumers.
So, as a general rule: the more that a person's income depends upon investments, and the less that it depends upon their labor (wages), the more fully that the bailouts will compensate for the losses they'll be suffering as a result of the coronavirus disruptions.
Here is a breakdown of the incomes that the super-rich receive (mainly from investments), versus the incomes that everybody else receive:
As can easily be seen there, only the super-rich (the top 1%, and most especially the top 0.1%) receive the majority of their incomes from investments ("Business income" and "Capital income"). Everybody else receives it mainly from "compensation" (wages), "retirement income," and "Transfer income" (welfare).
Most of the benefits to the top 0.1% will be coming by means of monetary policy, via the Federal Reserve, not by means of fiscal policy — such as the payments to the unemployed (which are subject to many delays) and such as the $1,200-per-adult grants (which were the fastest to be paid because it's the "helicopter money" that buys votes for the political incumbents, all of whom had voted for the bailouts).
The bailouts' widely publicized part is the $2.2 trillion, since that includes whatever the public gets. However, that part is the smaller portion of the entire program. As CBS News reported on March 24th, "Top White House economic adviser Larry Kudlow said the price tag of economic stimulus amounts to roughly $6 trillion, which includes $2 trillion for direct assistance, and roughly $4 trillion in Federal Reserve lending power. Kudlow said this will be the single-largest such Main Street financial package in the history of the country." Kudlow said it at a White House press conference. He mentioned there just in passing (at 1:36), that it's a "six trillion-dollar program, four trillion dollars in lending power from the Fed, that's a six trillion-dollar package …," and the reporters in the White House press corps didn't ask him anything about the Fed's part, the $4 trillion portion (the program's part that protects the billionaires); they evidently didn't care about that, but only about the $2.2 trillion, which is actually the PR decoration on this $6T cake — the $2.2T that the public is interested in, the bait-part of the entire bailout-program. (Its hook won't sink in until the readers' children and grandchildren will be paying for it via their taxes in a stripped America.) However, on March 26th, Wall Street on Parade (WSP) — the best investigative-reporting source about Wall Street — headlined "Stimulus Bill Allows Federal Reserve to Conduct Meetings in Secret; Gives Fed $454 Billion Slush Fund for Wall Street Bailouts" and disclosed that even what Kudlow had called "Main Street" (the $2.2T part) included much for Wall Street; and WSP then rhetorically asked, "Why does the Federal Reserve need $454 billion from the U.S. taxpayer to bail out Wall Street when it has the power to create money out of thin air and has already dumped more than $9 trillion cumulatively in revolving loans to prop up Wall Street's trading houses since September 17, 2019 – long before there was any diagnosis of coronavirus anywhere in the world?" They promptly answered this: "The Fed needs that money to create more Special Purpose Vehicles (SPVs) — the same device used by Enron to hide its toxic debt off its balance sheet before it went belly up." Furthermore, the $454 billion, which WSP called "the money the Treasury is handing over to the Fed" is what CBS had reported "would result in '$4 trillion in Federal Reserve lending power'." And U.S. taxpayers are guaranteeing 100% of these loans to investors — so, it's "heads you win, tails we lose," for taxpayers addressing billionaires, and "heads we win, tails you lose," for billionaires addressing taxpayers. The billionaires win, the public loses. But the billionaires' media don't mention this fact, that investors get the guarantees, while the public takes all of the risks. However, what is an "investment" for, if non-investors are receiving its risks? It's just legalized crime. And these are huge risks, and all or most of the $454 billion that the U.S. is lending to the Fed to guarantee private investors' investments could be destroyed in the coronavirus-crisis. This is far more socialism for the super-rich than for the bottom 99%. The billionaires love socialism when they're the ones who are getting the bailouts — the public taking on the risks that investors are supposed to assume. The issue for billionaires isn't "socialism versus capitalism," like they always say; it's actually "socialism for us, and capitalism for everybody else." That's not "survival of the fittest," for the wealthiest class; it's instead their ordering their politicians to: protect our wealth, no matter what the cost to the public could turn out to be. And that's precisely what the President and Congress did. Kudlow, however, said, instead, that the "package" would produce "a good rebound in the second half of the year." Maybe for the billionaires it would.
Kudlow was simply being consistent with his own prior record. On 10 December 2007, he had headlined in National Review, "Bush Boom Continues: You can call it Goldilocks 2.0. But you can't call it a recession." And he closed by saying, "This sort of fiscal and monetary coordination will continue the Bush boom for years to come." He's good for the billionaires; and, so, today, he's President Trump's top economic advisor. He's up there, because he's wrong — not because he's right. (If he had been right, he wouldn't be there.)
On April 21st, CNBC headlined "Here are the largest public companies taking payroll loans meant for small businesses" and the top 10 on the list totals $56.5 million going to 10 corporations whose collective market capitalization is $2.367 billion. The smallest of those ten bailouts is $10.0M going to the stockholders of a $151 million corporation. The largest of those ten bailouts is to a corporation whose top 3 investors are: Brown Capital, BlackRock, and Vanguard. On April 20th, Forbes reported that, "the U.S. central bank has hired private equity giant BlackRock BLK, which manages some $7 trillion in assets, to run purchases of corporate bonds and commercial mortgages that are part of its response to the pandemic-led recession." So: the owners of BlackRock will now receive, from "the U.S. central bank" (the Federal Reserve), some of the bailouts from the U.S. Small Business Administration, in this "emergency" program.
Also on April 21st, David Sirota's blog bannered "Dems Give Unanimous Consent To Trump", and described the just-passed second coronavirus bailout legislation, which totals $484 billion: It "doesn't include any resources for first responders, budget-strapped states or food stamps. It doesn't include any new oversight of the first bailout bill. It includes nothing to help states move to a vote-by-mail system in the event that coronavirus complicates in-person voting during the general election. It basically doesn't include any alleged Democratic Party priority at all." But the legislation passed Congress with "unanimous consent," in this 'compromise' with the Republicans (who oppose any government-benefits that might go to the poor).
After the immediate crisis is over, America will have a top 0.1% who are unscathed and whose mega-corporations will be selling not only what they had been selling before, but selling virtually everything that sells in the post-coronavirus world. For examples: what mom-and-pop businesses (including restaurants, B&Bs, etc.) had previously been selling, will, in the future, be supplied (to the extent that it remains being supplied at all) by McDonalds, Starbucks, Marriott, Amazon, Target, Walmart, and other megacorporations (controlled by billionaires), which will have been receiving, from the Fed, and from the Treasury, whatever they needed in order to carry their investors through the crisis-period. (And who are those investors? Look at that chart above, the recipients mainly of "Business income" and "Capital income" — the chief recipients of dividends, interest, and capital gains incomes.)
Furthermore: after the crisis, commercial real estate will be super-cheap, because of all the bankrupted mom-and-pop businesses. Wages also will decline, as the public become increasingly desperate, and the billionaires win increasing market-power. Therefore, not only will the megacorporations be selling a larger percentage of the national output, but their expenses will go down.
Consequently: America will have lots more poor people, and lots wealthier billionaires.
This, however, will be only a temporary situation, because the enormous spread of poverty will result in greatly decreased taxes coming into all levels of the U.S. Government. Bridges will collapse, potholes will proliferate, unendowed colleges will close, nervous breakdowns and heart-attacks will increase, and thus the public won't be able to spend as much as they were spending before the crisis hit. And, so, although the megacorporations will be selling a larger percentage of national output, that national output will decline, because of the spreading poverty. Therefore, even the billionaires won't necessarily become richer than they were before the crisis hit.
All of this outcome is unnecessary and results from corruption. The only reason why there is any bailout, at all, for investors (in anything other than pass-through entities), is the pervasive governmental corruption at the very top. If there were no corruption, then the only bailouts would be to individuals and pass-through businesses (which are individuals) — the "bottom-up" bailouts. America is a very corrupt country at the top, and that is the reason why it will collapse in the aftermath of the coronavirus crisis.
Ultimately, when the wealth-inequality is so extreme, the billionaires are selling mainly to each other, and the necessities for the public are less and less profitable to sell at all. The outcome will therefore be economic collapse, and perhaps even revolution.
The basic way to evaluate how well or poorly a nation's Government is performing in this crisis is the country's ratio of coronavirus cases to its total population, but if a given country has not yet reached its peak in its daily number of new cases, then that country's ratio is probably still rising, in which instance, that country's performance will probably turn out to have been less good than this ratio currently is showing it to be. And, conversely, the lower this ratio is, the better the performance of that country's Government is shown to be in responding to Covid-19.
Here are the ten nations that have the largest numbers of cases at the present time, and the ratio of that number to their total population; and also shown here is the date when the daily number of new cases peaked (because if it hasn't yet peaked, then this crucial ratio will probably be rising in that country):
Ratio of total cases to total population, per million (the lower this number, the better):
USA = 2,472 maybe not yet peaked
SPAIN = 4,367 peaked March 26th
ITALY = 3,043 peaked March 19th
FRANCE = 2,421 peaked April 3rd
GERMANY = 1,772 peaked March 27th
UK = 1,901 peaked April 10th
TURKEY = 1,133 peaked April 11th
IRAN = 1,010 peaked February 12th
CHINA = 57 peaked March 30th
RUSSIA = 362 maybe not yet peaked
In addition, the following major countries might especially be noted, since the main reason they aren't on that list is their being outstandingly good performers:
JAPAN = 88 peaked April 11th
S. KOREA = 208 peaked March 3rd
The worst of all these performers appear currently to be, though not yet in any clear order: USA, Spain, and Italy.
The best appear to be, in order: China, Japan, and S. Korea.
Regardless of a country's size, here are the absolute worst performers, and their respective known infection-rates per million: San Marino (14,028), Andorra (9,280), Iceland (5,210), Gibraltar (3,918), Faroe Islands (3,786), Isle of Man (3,610), Belgium (3,534), Ireland (3,248), Switzerland (3,243).
The U.S. press has recently been particularly praising Denmark's performance, and noting that Denmark's coronavirus emergency legislation is more socialistic than Sweden's is. However, both of those Scandinavian countries actually have very similar actual performance, thus far, in this crisis. In Denmark, the focus of the emergency legislation was on "saving jobs," instead of on protecting investors. It's a democratic socialist country, perhaps the most equalitarian in the world. Of course, that's the exact opposite of dictatorial capitalism (fascism), which became America's system after FDR died in 1945, and increasingly thereafter (hyper-imperialistic, military-industrial-complex or "MIC" dominated, like fascist regimes usually are), perpetrating coups and invasions, destroying Iran, Iraq, and many other countries, in order to expand its power and the wealth of its billionaires (like the fascist countries had done going into WW II). No cases of coronavirus-19 were reported in Denmark until February 27th. Denmark unanimously passed its emergency law on March 13th — drastically different bailout legislation from the one that America subsequently passed — in order to deal with the crisis. The daily number of Denmark's new Covid-19 cases peaked on April 7th, and has been declining since that time. Its neighbor Sweden peaked on April 8th. Sweden's emergency legislation is less strict about lockdowns, but relies more on individual discretion. However, since Sweden, like Denmark, is a democratic socialist country, individuals needn't worry about paying medical bills, nor about being paid while on sick-leave. So, employees aren't desperate to return to their places of work, such as in America; and, therefore, these countries don't spread the infection as readily as in the U.S. and are thus far less likely to have recurring peaks and delayed terminations of the coronavirus crisis. (By contrast: in America, where losing one's job can mean losing one's health care, even sick employees may be inclined to stay on the job and perhaps infect customers.) And there are no corporate bailouts in either Denmark's or Sweden's legislation. Denmark's Finance Minister, the Social Democrat (or democratic socialist) Nicolai Wammen was interviewed for 15 minutes on March 27th, by Christiane Amanpour, and he explained Denmark's emergency law, which was overwhelmingly bottom-up, not top-down (such as America's is).
Here, therefore, is the actual performance, thus far, of both of those two countries:
DENMARK = 1,329 peaked April 7th
SWEDEN = 1,517 peaked April 8th
Both of them are reasonably comparable to Germany, UK, Turkey, and Iran, but not as good as S. Korea, and not nearly as good as the two best, China and Japan.
In the final analysis, China and Japan could turn out to have the least-corrupt and best-run Governments; and the most corrupt Governments could turn out to be USA, Spain, and Italy. However, the performances of Brazil and some other nations in the southern hemisphere might yet turn out to be even worse than those of USA, Spain, and Italy, because the winter season has't yet reached there.
Another important way of measuring a nation's coronavirus performance is tests per million population. Among the nations with the largest numbers of cases, Italy and Germany are excellent on this, having above 20,000 persons tested per million population; and China is the worst (because it doesn't even say how many were tested). Consequently: China's outstanding performance (as measured by low number of reported cases) might actually be fraudulent. Japan's outstandingly low number of reported cases might also be fraudulent, because their test-number per million is only 923. America's test-rate is in the mid-range: 12,651. Denmark's is 17,358. Sweden's is 9,357.
What cannot be reasonably doubted is that America's Governmental response to the coronavirus-19 pandemic is catastrophically corrupt. On April 16th, Wall Street on Parade headlined "Here Are the Contracts Showing How $4.5 Trillion in Stimulus Was Outsourced to Wall Street" and described — and documented — what the Wall Street Journal and the rest of the financial press would not, which is the U.S. Government's legalized money-laundering operation, via the Fed, transferring onto the American public almost all of the losses that America's billionaires will be suffering from the coronavirus crash. Back on 21 January 2020, WSP described this money-laundering, in its earlier 2008 embodiment, this way: "The epic financial collapse on Wall Street in 2008 was, reduced to its basic terms, simply the end game of Wall Street banks' efforts to monetize their frauds." They noted: "On April 9, 2019, the nonprofit Wall Street watchdog, Better Markets, released a study titled: "Wall Street's Six Biggest Bailed-Out Banks: Their RAP Sheets & Their Ongoing Crime Spree." It should have made headlines on the front pages of every major newspaper in the U.S. Instead, it was effectively ignored by mainstream media." (Incidentally: Obama repeatedly promised to prosecute banksters, but secretly protected them and prosecuted none of them, though their crimes had been monstrous. The billionaires' thefts from the public are entirely bipartisan, supported by over 95% of Congress — the billionaires own the Presidents and members of Congress, and not only own virtually all of the news-media.) On April 20th, America's National Public Radio (NPR) broadcast "Amid Pandemic, Italian Prosecutors Warn That Mafia Groups Are Cementing Their Power" and reported that Mafia bosses were buying up cheap some of Italy's suddenly desperate small businesses. If the same thing is being done by America's billionaires, that's not yet being reported by their press — perhaps it will instead be reported by Italy's press.
The Federal Reserve are controlled by and represent the banksters — Wall Street — who not only skim on their own accounts but work with and for the billionaires, some of whom are themselves banksters, but many of whom are operating hedge funds, private equity funds, and all types of FORTUNE 500 companies. Basically, Wall Street works for the billionaires. The billionaires run practically everything in America, except Main Street.
In the upcoming June 2020 issue of the neoconservative (pro-U.S.-imperialist) Democratic Party U.S. magazine, The Atlantic, their George Packer banners "We Are Living in a Failed State: The coronavirus didn't break America. It revealed what was already broken." That magazine blames this "failed state" on the (neoconservative) Republican Party, and so Packer's phrase there "a dysfunctional government" links to an anti-Republican article, by one of the top officials in the liberal neoconservative U.S. Administration of the Democrat Barack Obama, titled "How Trump Designed His White House to Fail." However, the actual cause of the gradual collapse, since 1945, of what had been U.S. President FDR's largely democratic U.S.A., is the billionaires who own both Parties — it is bipartisan. This rot comes from both Parties' billionaires. (The particular propaganda-operation, The Atlantic, happens to be controlled by the same Democratic Party billionaire who controls Apple corporation.) No billionaire will publish the reality. For example, Packer's article said: "The second crisis, in 2008, intensified it ['a bitterness toward the political class']. At the top, the financial crash could almost be considered a success. Congress passed a bipartisan bailout bill that saved the financial system." The presumption there is that the only way to restore the economy after a crash is to bail out the country's billionaires. It's a timely propaganda-message, at this moment when the billionaires require their Government to bail them out, yet again. (I recently proposed one way to reduce the billionaires' dictatorship over America.)
On April 17th, WSP headlined "Americans Are Paying a Tragic Price for Allowing Five Banks to Control the U.S. Economy" and closed by urging: "Americans need to use this time at home to call their Senators and Reps in Congress and demand the separation of federally-insured, deposit-taking banks from the casinos on Wall Street. We're talking about nothing less than the survival of this country." Needless to say, the ultimate beneficiaries of this public largesse — to America's billionaires — don't desire to publicize such writings, any more than they desire to expose to the public their offshore bank accounts.
Unlike so much that's in the billionaires' 'news', the facts that are reported here are solidly documented (and linked-to), but the billionaires don't report these facts. Thus, the masses don't know these facts, and so the mass-violence, when it comes, won't be focused against the billionaires. What you're reading, here, is being kept secret by (not being published by) the billionaires' media. So — if only in order to spread word that the cause of this is not "the Chinese" or "foreigners" or "the Jews" or some other amorphous ethnicity (who aren't actually to blame) — please email the URL (the web-address) atop this article, to all of your friends, as "FYI:". It might stir some interesting conversations, especially if all the 'news' that they know comes from America's billionaires — the same people who fund the country's successful politicians, each and every election-year. The American Revolution did not come about by misinformed people. It came about by informed people. Misinformed people create only more problems.
So, that's "FYI." And thanks for reading here.
Afghan crisis: Changing geo-economics of the neighbourhood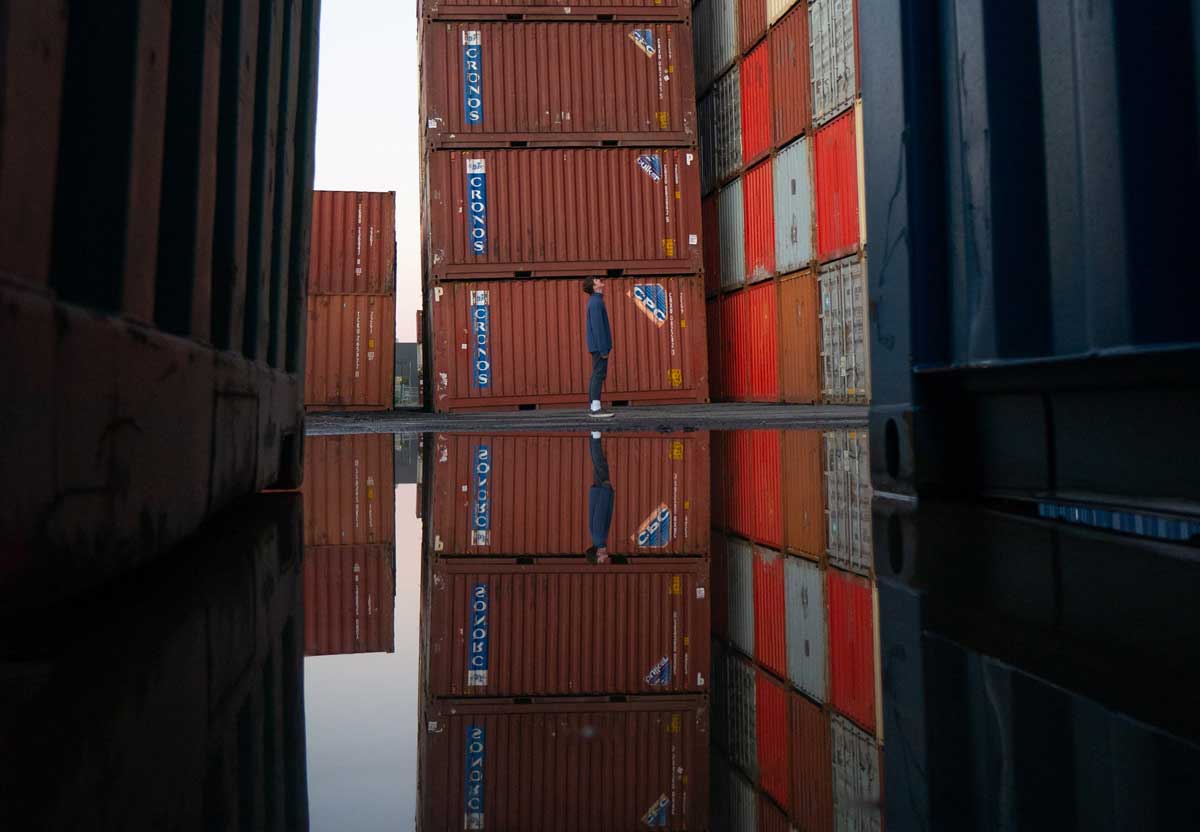 The Taliban takeover of Afghanistan has caused a rapid reshuffle in the geo-economics of South, Central and West Asia. While the impact on the Afghan economy has been profound, triggering inflation and cash shortage, it's bearing on Afghanistan's near neighbourhood has wider far-reaching consequences. The US spent almost $24 billion on the economic development of Afghanistan over the course of 20 years. This together with other international aid has helped the country to more than double its per capita GDP from $900 in 2002 to $2,100 in 2020. As a major regional player, India had invested around $3 billion in numerous developmental projects spanning across all the 34 provinces of Afghanistan. Indian presence was respected and valued by the ousted Afghan dispensation. With the US, India and many other countries deciding to close their embassies in Afghanistan and the US deciding to freeze Afghanistan's foreign reserves amounting to $9.5 billion, the economy of the country has hit a grinding halt. IMF too has declared that Kabul won't be able to access the $370 million funding which was agreed on earlier. The emerging circumstances are ripe for China and Pakistan to cut inroads into the war-torn country as the rest of the world watches mutely.
Beijing's major gain would be the availability of Afghanistan as a regional connector in its ambitious Belt and Road Initiative (BRI) linking the economies of Central Asia, Iran and Pakistan. Afghanistan is already a member of the BRI with the first Memorandum of Understanding signed in 2016. Only limited projects were conducted in Afghanistan under the initiative till now due to security concerns, geographic conditions and the government's affinity towards India. Chinese officials have repeatedly expressed interest in Afghanistan joining the CPEC (China Pakistan Economic Corridor), a signature undertaking of the BRI. CPEC is a $62 billion project which would link Gwadar port in Pakistan's Baluchistan province to China's western Xinjiang region. The plan includes power plants, an oil pipeline, roads and railways that improves trade and connectivity in the region.
China also eyes at an estimated $1 trillion mineral deposits in Afghanistan, which includes huge reserves of lithium, a key component for electric vehicles. This mineral wealth is largely untapped due lack of proper networks and unstable security conditions long-prevalent in the country. Chinese State Councillor and Foreign Minister Wang Yi hosted Taliban representatives in late June in Tianjin to discuss reconciliation and reconstruction process in Afghanistan. Taliban reciprocated by inviting China to "play a bigger role in future reconstruction and economic development" of the country. After the fall of Kabul, China has kept its embassy open and declared it was ready for friendly relations with the Taliban. It had also announced that it would send $31 million worth of food and health supplies to Afghanistan to tide over the ongoing humanitarian crisis. Pakistan, a close ally of China, has on its part has sent supplies such as cooking oil and medicines to the Afghan authorities. Pakistan having strong historical ties with the Taliban will possibly play a crucial role in furthering Chinese ambitions..
The immediate economic fallout of the crisis for Iran is its reduced access to hard currency from Afghanistan. After the imposition of US sanctions, Afghanistan had been an important source of dollars for Iran. Reports suggest that hard currency worth $5million was being transferred to Iran daily before the Taliban takeover. Now the US has put a freeze on nearly $9.5 billion in assets belonging to Afghan Central Bank and stopped shipment of cash to the country. The shortage of hard currency is likely to affect the exchange rates in Iran subsequently building up inflationary pressure. Over the years, Afghanistan had emerged as a major destination for Iran's non-oil exports amounting to $2billion a year. A prolonged crisis would curb demand in Afghanistan including that of Iranian goods with a likely reduction in the trade volume between the two countries. In effect, Iran would find itself increasingly isolated from foreign governments and international financial flows.
India had been the wariest regional spectator watching its $3 billion investment in Afghanistan go up in smoke. Long-standing hostility with Pakistan has prevented land-based Indian trade with Afghanistan and the Central Asian Republic's (CAR's). Push by India and other stakeholders for setting a common agenda for alternate connectivity appears susceptible at the moment. India has been working with Iran to develop Chabahar port in the Arabian sea and transport goods shipped from India to Afghanistan and Central Asia through the proposed Chabahar-Zahedan-Mashhad railway line. India is also working with Russia on the International North-South Transport Corridor (INSTC), a 7,200 km long multi-mode network of ship, rail and road routes for freight movement, whereby Indian goods are received at Iranian ports of Bandar Abbas and Chabahar, moves northward via rail and road through Iran and Azerbaijan and meets the Trans-Siberian rail network that will allow access to the European markets. According to the latest reports, the Taliban declined to join talks with India, Iran and Uzbekistan on Chabahar port and North-South Transport Corridor, which has cast shadow on the Indian interests in the region. India's trade with Afghanistan had steadily increased to reach the US $1.5 billion in 2019–2020. An unfriendly administration and demand constraints may slow down the trade between the two countries.
With the US withdrawal, the CARs would find their strategic and economic autonomy curtailed and more drawn into the regional power struggle between China and Russia. While China has many infrastructure projects in Central Asia to its credit, Russia is trying to woo Central Asian countries into the Russia-led Eurasian Economic Union (EEU), though so far it was able to rope in only Kazakhstan and Kyrgyzstan. CARs would need better connectivity through Afghanistan and Iran to diversify their trade relations with Indo-Pacific nations and to have better leverage to bargain with Russia and China. Uzbekistan, the most fervent of the CARs to demand increased connectivity with South Asia, expressed its interest in joining the Chabahar project in 2020, which was duly welcomed by India. The new developments in Afghanistan would force these countries to remodel their strategies to suit the changed geopolitical realities.
The fact that Iran is getting closer to China by signing a 25-Year Comprehensive Strategic Partnership cooperation agreement in 2020 adds yet another dimension to the whole picture. India's hesitancy to recognize or engage with the Taliban makes it unpredictable what the future holds for India-Afghan relations.
The hasty US exit has caused rapid reorientation in the geopolitical and geo-economic status-quo of the region. Most countries were unprepared to handle the swiftness of the Taliban takeover and were scrambling for options to deal with the chaos. The lone exception was China which held talks with the Taliban as early as July, 28 weeks before the fall of Kabul, to discuss the reconstruction of the war-torn country. Chinese Foreign Minister Wang Yi also took a high-profile tour to Central Asia in mid-July which extensively discussed the emerging situation in Afghanistan with Central Asian leaders. Since the West has passed the buck, it's up to the regional players to restore the economic stability in Afghanistan and ensure safe transit routes through the country. Any instability in Afghanistan is likely to have harrowing repercussions in the neighbourhood, as well.
Turkish Economy as the Reset Button of Turkish Politics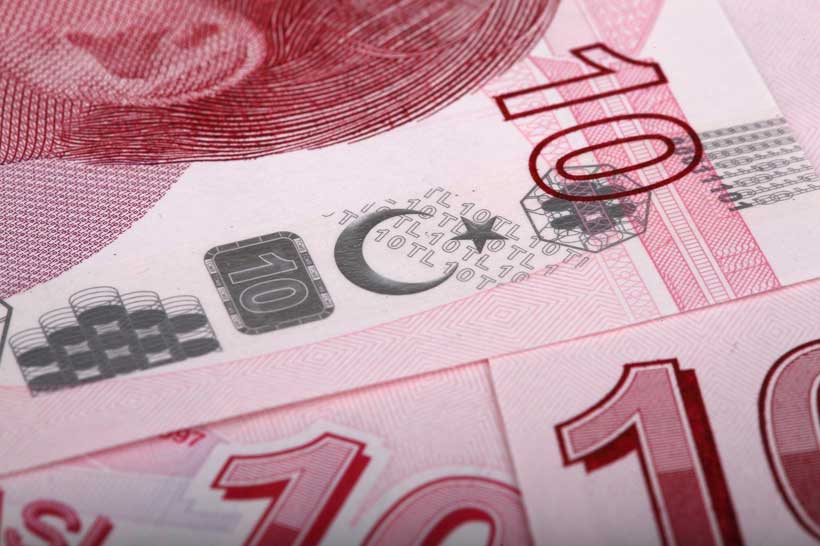 Democracy has a robust relationship with economic growth. Barrington Moore can be seen as one of the leading scholars focusing on the relationship between political development and economic structure with his book titled "Social Origins of Dictatorship and Democracy" first published in 1966. According to Moore, there are three routes from agrarianism to the modern industrial world. In the capitalist democratic route, exemplified by England, France, and the United States, the peasantry was politically impotent or had been eradicated all together, and a strong bourgeoisie was present, and the aristocracy allied itself with the bourgeoisie or failed to oppose democratizing steps. In Moore's book, you can find out why some countries have developed as democracies and others as dictatorships.
It can be argued that economic development facilitates democratization. Following this argument, this article is an attempt to address the Turkish case with the most recent discussions going on in the country. One of the most powerful instruments used by the political opposition today is the rhetoric of "economic crisis" that has also been supported by public opinion polls and data. For instance, the leader of İYİ Party Meral Akşener has organized lots of visits to different regions of Turkey and has been posting videos on her social media account showing the complaints mostly centering around unemployment and high inflation. According to Akşener, "Turkey's economic woes – with inflation above 15%, high unemployment and a gaping current account deficit – left no alternative to high rates."
Another political opposition leader, Ahmet Davutoğlu raised voice of criticism via his social media account, saying "As if monthly prices hikes on natural gas were not enough, they have introduced 15% increase on electricity costs. It is as if the government vowed to do what it can to take whatever the citizens have."
A recent poll reveals that about 65 percent think the economic crisis and unemployment problem are Turkey's most urgent problems. Literature on the relationship between democracy and economic well-being shows that a democratic regime becomes more fragile in countries where per capita income stagnates or declines. It is known that democracies are more powerful among the economically developed countries.
The International Center for Peace and Development summarizes the social origins of democracy in global scale as the following:
"Over the past two centuries, the rise of constitutional forms of government has been closely associated with peace, social stability and rapid socio-economic development. Democratic countries have been more successful in living peacefully with their neighbors, educating their citizens, liberating human energy and initiative for constructive purposes in society, economic growth and wealth generation."
Turkey's economic problems have been on the agenda for a long time. Unlike what has been claimed by the Minister of Interior Affairs Süleyman Soylu a few months ago, Turkish economy has not reached to the level which would make United States and Germany to become jealous of Turkey. Soylu had said, "You will see, as of July, our economy will take such a leap and growth in July that Germany, France, England, Italy and especially the USA, which meddles in everything, will crack and explode."
To make a long story short, it can be said that the coronavirus pandemic has exerted a major pressure on the already fragile economy of Turkey and this leads to further frustration among the Turkish electorate. The next elections will not only determine who will shape the economic structure but will also show to what level Turkish citizens have become unhappy about the ongoing "democratic politics." In other words, it can be said that, Turkish economy can be seen as the reset button of Turkish politics for the upcoming elections.
Finding Fulcrum to Move the World Economics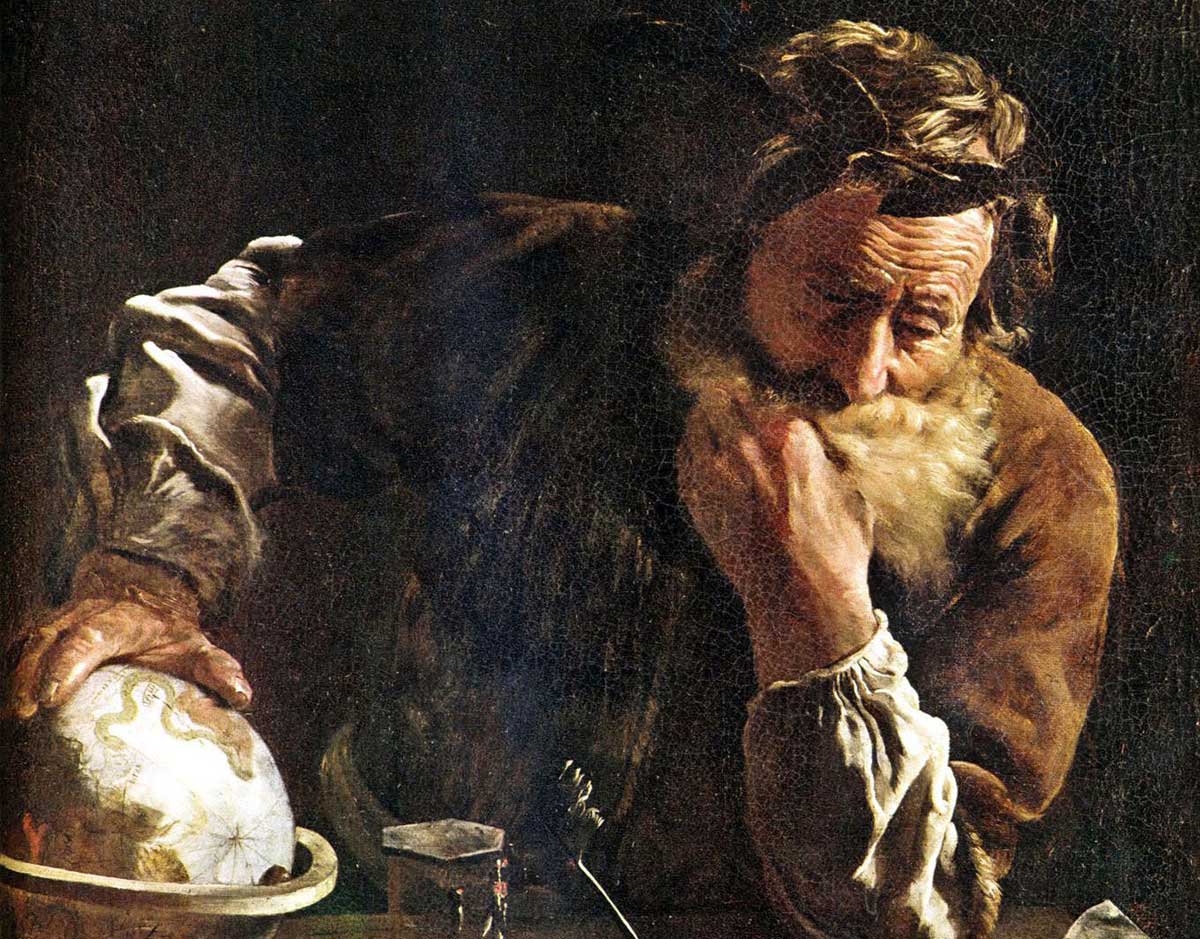 Where hidden is the fulcrum to bring about new global-age thinking and escape current mysterious economic models that primarily support super elitism, super-richness, super tax-free heavens and super crypto nirvanas; global populace only drifts today as disconnected wanderers at the bottom carrying flags of 'hate-media' only creating tribal herds slowly pushed towards populism. Suppose, if we accept the current indices already labeled as success as the best of show of hands, the game is already lost where winners already left the table. Finding a new fulcrum to move the world economies on a better trajectory where human productivity measured for grassroots prosperity is a critically important but a deeply silent global challenge. Here are some bold suggestions
ONE- Global Measurement: World connectivity is invisible, grossly misunderstood, miscalculated and underestimated of its hidden powers; spreading silently like an invisible net, a "new math" becomes the possible fulcrum for the new business world economy; behold the ocean of emerging global talents from new economies, mobilizing new levels of productivity, performance and forcing global shifts of economic powers. Observe the future of borderless skills, boundary less commerce and trans-global public opinion, triangulation of such will simply crush old thinking.
Archimedes yelled, "…give me a lever long enough and a fulcrum on which to place it, and I shall move the world…"
After all, half of the world during the last decade, missed the entrepreneurial mindset, understoodonly as underdog players of the economy, the founders, job-creators and risk-taker entrepreneurs of small medium businesses of the world, pushed aside while kneeling to big business staged as institutionalized ritual. Although big businesses are always very big, nevertheless, small businesses and now globally accepted, as many times larger. Study deeply, why suddenly now the small medium business economy, during the last budgetary cycles across the world, has now become the lone solution to save dwindling economies. Big business as usual will take care of itself, but national economies already on brink left alone now need small business bases and hard-core raw entrepreneurialism as post-pandemic recovery agendas.
TWO – Ground Realities: National leadership is now economic leadership, understanding, creating and managing, super-hyper-digital-platform-economies a new political art and mobilization of small midsize business a new science: The prerequisites to understand the "new math" is the study of "population-rich-nations and knowledge rich nations" on Google and figure out how and why can a national economy apply such new math.
Today a USD $1000 investment in technology buys digital solutions, which were million dollars, a decade ago.Today,a $1000 investment buys on global-age upskilling on export expansion that were million dollars a decade ago. Today, a $1000 investment on virtual-events buys what took a year and cost a million dollars a decade ago. Today, any micro-small-medium-enterprise capable of remote working models can save 80% of office and bureaucratic costs and suddenly operate like a mini-multi-national with little or no additional costs.
Apply this math to population rich nations and their current creation of some 500 million new entrepreneurial businesses across Asia will bring chills across the world to the thousands of government departments, chambers of commerce and trade associations as they compare their own progress. Now relate this to the economic positioning of 'knowledge rich nations' and explore how they not only crushed their own SME bases, destroyed the middle class but also their expensive business education system only produced armies of resumes promoting job-seekers but not the mighty job-creators. Study why entrepreneurialism is neither academic-born nor academic centric, it is after all most successful legendary founders that created earth shattering organizations were only dropouts. Now shaking all these ingredients well in the economic test tube wait and let all this ferment to see what really happens.
Now picking up any nation, selecting any region and any high potential vertical market; searching any meaningful economic development agenda and status of special skills required to serve such challenges, paint new challenges. Interconnect the dots on skills, limits on national/global exposure and required expertise on vertical sectors, digitization and global-age market reach. Measuring the time and cost to bring them at par, measuring the opportunity loss over decades for any neglect. Combining all to squeeze out a positive transformative dialogue and assemble all vested parties under one umbrella.
Not to be confused with academic courses on fixing Paper-Mache economies and broken paper work trails, chambers primarily focused on conflict resolutions, compliance regulations, and trade groups on policy matters. Mobilization of small medium business economy is a tactical battlefield of advancements of an enterprise, as meritocracy is the nightmarish challenges for over 100 plus nations where majority high potential sectors are at standstill on such affairs. Surprisingly, such advancements are mostly not new funding hungry but mobilization starved. Economic leadership teams of today, unless skilled on intertwining super-hyper-digital-platform-economic agendas with local midsize businesses and creating innovative excellence to stand up to global competitiveness becomes only a burden to growth.
The magnifying glass of mind will find the fulcrum: High potential vertical sectors and special regions are primarily wide-open lands full of resources and full of talented peoples; mobilization of such combinations offering extraordinary power play, now catapulted due to technologies. However, to enter such arenas calls for regimented exploring of the limits of digitization, as Digital-Divides are Mental Divides, only deeper understanding and skills on how to boost entrepreneurialism and attract hidden talents of local citizenry will add power. Of course, knowing in advance, what has already failed so many times before will only avoid using a rubber hose as a lever, again.
The new world economic order: There is no such thing as big and small as it is only strong and weak, there is no such thing as rich and poor it is only smart and stupid. There is no such thing as past and future is only what is in front now and what is there to act but if and or when. How do you translate this in a post pandemic recovery mode? Observe how strong, smart moving now are advancing and leaving weak, stupid dreaming of if and when in the dust behind.
The conclusion: At the risk of never getting a Nobel Prize on Economics, here is this stark claim; any economy not driven solely based on measuring "real value creation" but primarily based on "real value manipulation" is nothing but a public fraud. This mathematically proven, possibly a new Fulcrum to move the world economy, in need of truth
The rest is easy