Does the legal field show that India is globalised?
After the New Economic Policy was rolled out by the government in 1991, the country made commitments for a liberalised, globalised and privatised economy. The reforms aimed at competitiveness, innovation and expertise. In light of such reforms, the researcher aims to look at the developments in the legal field which has social, political and moral implications. As such, this field has a plethora of implications if any developments happen. For this reason, the developments and implications of reforms in this field have to be carefully understood.
In pursuit of finding answers to the question of globalisation in this profession, the researcher analyses the precedents and provisions for practice oflawfor understanding the qualifications and restrictions in this profession. Cues are also taken from developments in similar professions as well.
The sensibility as far as competition in the legal profession is concerned; continues to remain xenophobic and protective. Its restrictive stance on allowing foreign law firms to practice in India substantiates such xenophobic attitude. As such, India may have become globalized in many arenas, but legal profession is not one of them. The restrictive stand is also identified by two leading advocates of the Indian bar, Mr. Harish Salve and Mr.Gopal Jain. Standing in dissent of the Supreme Court's decision, they remarked :
"If 20 global law firms hire 2000 youngsters from India whose future are we stealing"-Salve
"If foreigners are allowed to play cricket in India why not practice law?"-Jain
"Fiat justiciaruatcaelum: to spirit of competition or corpus of protectionism"
The maxim says justice be ensured till the walls of heaven fall. This refers to the eternity of justice to be ensured to everyone. There is need to understand whether the possibility of threat should avoid globalisation to permeate to the profession or should the needs and benefits of globalisation be understood. The following section seeks to understand the answer to this question.
The provisions as to practicing in India are provided in the Advocates Act,1961. There is a condition of being an Indian Citizen and being enrolled in state bar associations for practicing law ,reciprocity in home country of the foreign lawyer to recognise Indian lawyer and the liberty to frame rules for non-citizens to practice in India are restrictions that the statute places on the profession.In the present times, there have been three landmark cases in this regard.
In the first case, Lawyers Collective v Bar Council of India, legal profession was propounded to be different from commercial activity. RBI was not justified in granting the foreign firms, entry to India to open liaison offices in India. This case highlights the rationale of court in not taking the reforms to apply in legal profession the way it applies in commercial activities.
In the second case, A.K. Balaji v Government of India,the Madras High court held that lawyers can be allowed on "fly in and out basis" and also for international commercial arbitration. As such, it relaxed the restrictions a bit with this exception.
In the third case, the Supreme Court in Bar Council of India v A.K. Balaji&Ors., upheld the verdict of Madras High Court regarding the "fly in and out" doctrine. The case allows for limited liberty to be given for practicing the profession outside home country.
All the above provisions and developments imply that the legal profession has not being receptive to globalisation. It's an irony that India has been a member of GATS (General Agreement on Trade in Services) and has taken up various steps for fostering trade in services like: insurance, banking, engineering, software etc. But sadly the steps in furtherance of legal services and its liberalisation and globalisation have not been taken in tandem. This also means that the precedents on the entry of foreign law firms are in opposition to the GATS Agreement to which India is a signatory.
It is noteworthy that the country restrictive to Google, Snapchat, Instagram and Facebook i.e. China also liberalised the legal sector in restrictive ways. It allowed only representative officers with two years of experience but excluded the field of only Chinese legal affairs.
As far as India is concerned; linguistic, psychological, semantic, regional and sentimental barriers are enough to avert the firms coming into the domestic country for international collaboration. The moral and social arguments are taken in direct relation to the 'nobility of the profession'. Because the legal service sector is underestimated to be of low addition to FDI and GDP, the reforms might have been ignored. Moreover,it could be considered politically motivated. The goals of liberalisation have been to foster competition, innovation and economies of scale and our experience post-1991 has countered the idea that liberalisation will lead to monopolisation, unaffordability, and unemployment. As such, the challenges and threats to reforms are not the way they were contemplated.
The business houses and corporations prefer to have lawyers with expertise in issues like international law, intellectual property rights etc. to be represented in international suits in India. The domestic practitioners conventionally stick to the bar and do not offer extensive practice on these contemporary issues. Hence, they find it hard to defend themselves without lawyers of their choice. As part of ways to counter these restrictions, many lawyers have started living on borders as natural persons -individuals, professionals and even partners of a foreign law firm. This again illustrates the need for globalisation in the field.
The Madras High Court identified that lawyers should have expertise in foreign law in this age of FDI and foreign companionship. In yet another similar case regarding capital gains , the Supreme Court held that an international commercial arbitration centre is important for overall economy. As such, the field is demanding the reforms to cope with the dynamic environment which is interactive in nature.
Developments in similar professions
Health and justice are considered to be essential social needs. Both of these fields have practical pedagogy, qualifying exam to practice, professional ethics, code of conduct & consultancy as a way of practicing. These are the similarities between the two professions and hence the way foreign practitioners have provisions of practice in India, legal profession can imbibe those as well. To practice medicine in India, an Indian citizen has to qualify a screening test given that s/he has qualified the practitioner test in that different country. Foreign doctors visiting India for a short duration of time also require permission from the Medical Council of India.
There is only one lawyer for 886 non-lawyers and 3.3 crores pending cases in Indian courts. Hence, there is a need to expand the spectrum of legal practitioners. As such, provisions similar to the medical profession can be made for legal profession as well. All India Bar Exam provides 'certificate of practice' to the passing candidates as the entry to legal practice. In a similar manner, foreign practitioners and firms can also be tested by a basic screening test.
As far as consultancy, expertise and experience are concerned, audit firms follow the legal profession. In the latest amendment, FDI guidelines for audit firms were relaxed. If the investor wants a foreign audit firm, joint audit can be carried in which one players should not be international. This provides domestic firms safeguard and opportunity. This model can address the threats and opportunities simultaneously.
Conclusion and the way forward
The researcher believes that foreign law firms should be allowed to practice the legal profession in India. The mode of entry can be certainly guided by a few requisites as they exist in other similar professions. For years together, the domestic players have been protected from the sort of competition that could have been there.
However, to ensure equitable opportunities to both these players, the BCI must relax the rules in a phased and justified manner. As the need to allow international arbitration was felt and foreign firms were allowed in this area, other arenas can be introspected as well. In the researcher's opinion, such a process should be in phases. In the first phase, intellectual property rights, human rights, corporate law, immigration law can be globalised. This is because these areas are related to international collaboration because they deal with issues in other jurisdictions as well. In the second phase, consumer law, cyber law, computer law, space law etc. can be liberalised and globalised.This would ensure excellence and precision in these contemporary areas which are coming up in recent times. And lastly, the traditional areas-civil, criminal and family law could be taken up. This will ensure that the legal profession gets globalised in a wholesome and phased manner. This stratification is based on the hierarchy of reforms needed in the current times. The researcher agrees to the argument about justice being important than competition and the threats that could come to the society if the reforms are carried out irresponsibly. The phased process will uphold the morality and societal argument in the field along with contemporary discourse. This would bear the fruits of economic policy and ensure opportunities to all.
It's all about India's odd but subtle tit-for-tat perception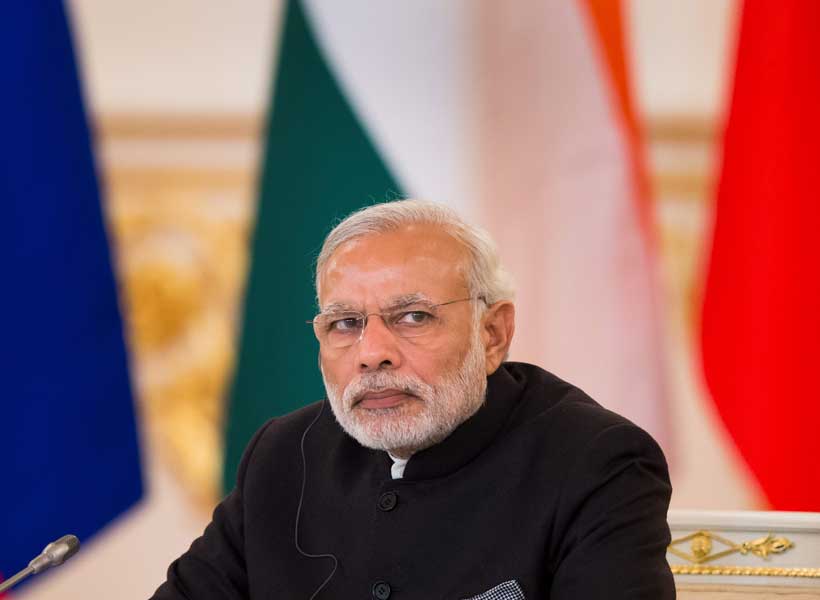 India has been known as an actor in world politics that had always chosen to refrain from any comment or interference on matters that do not concern it. But not any longer. The first breaker of this tradition was perhaps New Delhi's comments on Türkiye's Operation Peace Spring three years back. As one will recall, Indian Ministry of External Affairs has issued a very rare public statement titled "unilateral military offensive by Turkey", expressing that "We are deeply concerned at the unilateral military offensive by Turkey in north-east Syria. Turkey's actions can undermine stability in the region and the fight against terrorism. Its action also has the potential for causing humanitarian and civilian distress. We call upon Turkey to exercise restraint and respect the sovereignty and territorial integrity of Syria. We urge the peaceful settlement of all issues through dialogue and discussion."
If tracing back the subject, what had triggered the reaction of New Delhi, which generally has not interfered in the affairs of other far regions, to the operation launched by Türkiye against terror outfits in its Syrian borders? The answer was clear, Ankara's Kashmir stance. As far as India is concerned, not Kashmir is just an internal affair, also a matter of prestige. Regarding the developments over the revocation of Article 370 of Indian Constitution, which had been granting the legal basis for the special status of Jammu and Kashmir, Turkish President Recep Tayyip Erdoğan's statements during the United Nations General Assembly (UNGA) meeting were not a welcome outcome for New Delhi, which firmly sees its Kashmir issue as its internal affairs and strongly opposes the internationalisation of it. Moreover, the interactions of Indian Prime Minister Narendra Modi, amid the same UNGA meeting, with the heads of Greece, Armenia and the Greek Cypriot Administration, who in Türkiye's neighbourhood which have had historically strained ties and disputes with Ankara, were described as a "swift respond and strong message to Ankara" in the Indian media.
If one comes to three years later from three years ago, this year in late September, hours after President Erdoğan brought Kashmir to the agenda at the UNGA meet, Indian External Affairs Minister Jaishankar's statement that Cyprus should be resolved in accordance with UN Security Council (UNSC) resolutions in his bilateral meeting with Turkish Foreign Minister Mevlüt Çavuşoğlu was again mostly interpreted as a "response to Türkiye" by some Indian circles. However, it is worthy of noting that Türkiye does not necessarily read these developments as a response, because Ankara usually views its each relationship has a feature of its own. Ironically and fortunately, even at times when Türkiye-India ties are at an all-time low, their trade, tourism and cultural relations relatively somehow keep blossoming out. Meanwhile, also this year in late October, at UNSC meet on Syria, India's deputy envoy to UN R. Ravindra called for withdrawal of all foreign forces from Syria, calling for comprehensive nationwide ceasefire in the war-torn West Asian country.
In the context of the latest UNGA's meet on the human rights situation in Xinjiang, China, earlier in October, (again) in a first, India officially commented on the issue. But not in the UNGA's meeting, in a government briefing. At a regular news briefing, Indian Ministry of External Affairs Spokesperson Arindam Bagchi said that "The human rights of the people of Xinjiang Uyghur Autonomous Region should be respected and guaranteed. We hope that the relevant party will address the situation objectively and properly."
However, just a day before, New Delhi abstained on a draft resolution at the UN Human Rights Council (UNHRC) seeking a debate on the human rights situation in China's Xinjiang region. Then why India abstained? If ever such a question is asked, the answer would likely read, that India abstained does not mean India does not support human rights and is not against discrimination against minorities. Rather, New Delhi does not approve interference in domestic affairs, especially in such multilateral platforms, but always remain committed to all human rights and closely seek and note the situation of human rights no matter where.
By abstention India only made sure that domestic issues were not brought at the UN forum, because it would have broken the tradition of either abstaining or voting against resolutions in such platforms, had if acted otherwise. One may be come up with a couple of reasons on New Delhi's move here such, that India's national interest desperately includes stable relations with great powers, that a yes vote would pave the way for human rights merchants to play their card inside India, and that New Delhi's future prospect for permanent UNSC seat.
That may perhaps stem from India's position to prevent international criticism of domestic issues. Or perhaps an intend that the prevention of the possibility that the United States uses it to advance their geopolitical interests and propaganda beside impartiality and objectivity the UN has. Or perhaps signals the strategy of struggling without offending the rival. In all three cases, if there be any assumption that abstaining is the sort of a mild-No.
Remember, the development comes at a time when India-China ties are at an all-time low because of the lethal military standoff on the Line of Actual Control (LAC) that began in May 2020. And recall, that Beijing too (and Washington too) when the same kind debates related to Kashmir issue, has been so vocal, in UN resolutions or otherwise.
But the same India, since the last decade, has been reluctant the ritual mention of its adherence to the one-China policy in its joint statements and official documents as China issuing stapled visas to visitors from Indian Northeastern state Arunachal Pradesh, which Beijing claims as part of Southern Tibet, and as the sort of response to China's support for Pakistan and attempts at denying New Delhi entry into the Nuclear Suppliers' Group (NSG). Given China's military manoeuvres after US House Speaker Nancy Pelosi's visit to Taipei, in August this year, as one more sample of the very few occasions India has commented on tensions in out of its region, Indian MEA spokesperson called for exercise of restraint and avoidance of actions that will change the status quo. Earlier in November, before and after rare ministerial visit from Taiwan to India, even if some of Indian circles feel New Delhi should leverage its relations with Taipei to balance its ties with Beijing, as that can become a bargaining chip or a Taiwan card with some deft diplomacy if China misbehaves, India's traditional long-standing policy that has been keeping parallel ties with both Taiwan and China without compromising it's one-China policy will unlikely alter.
To getting the final say in, it is becoming slightly difficult for India to be neutral to the full or to stay out of conflicts in today's fluid and complex world politics, somehow or other. Just like its pro-Russian neutral stance in Ukraine war. Consider, as a breaker Indian tradition of successive abstaining in UN votes, despite all Washington's and the West's pressures, since Russian aggression began, New Delhi at UNGA voted in favour of a Russian draft resolution on combating glorification of Nazism on November 4, which was used by Moscow to justify its actions in Ukraine, according to the West. But recollect the consistent Russian reticence to criticise New Delhi's internal issues.
Narratives and Discourses: Evaluating 75 years of Indian Foreign Policy
As India celebrates its 75 years of Indian foreign policy and its positioning in the global architecture, it needs to be evaluated that how India has placed itself and whether there is need for course correction to better position India and envision its role in future. One of the articles written by Rahul Sagar states that India has different schools of thought which have placed it as idealists, Hindu nationalists, strategic thinkers better known as strategists, and liberals who have shaped up India's policy approach over a period of time. India's foreign policy up to which has been focus primarily on three pillars which includes righteousness, ethics, and forbearance. This also created edifice which is primarily derived from ancient texts, Vedas, and religious discourses. Two aspects Dhamma and peace are the watermarks in Indian policy framework.
In fact, foreign minister S Jaishankar writes in his book that India is increasingly seen as Krishna where it looks into both sides of the coin and tries to decide the best course of action which can meander through difficult choices. Also, it is critical to note that the Nehruvian phase was rooted in idealist notions, and was apathetic to the development of the military forces which can take care of difficult neighbours including Pakistan and China. The differences between General Thimayya and VK Krishna Menon is well documented and shows the complete disregard for developing capacities of Indian armed forces. There is no denying of the fact that idealism has placed India as the epicentre of discourses relating to priorities of developing nations and unity among newly independent Afro-African nations. Nehru tried very hard to build idealist notions of global politics but the problem was not every leader in the global arena was Woodrow Wilson. This approach could not look into the utility of force however Nehruvian thought brought India as a respectable leader among the developing nations.
Three major events shaped up India's foreign policy- the Panchsheel Agreement 1954, 1971 Indo-Soviet Friendship treaty, the 1987 India- Sri Lanka Accord and India's nuclear tests in 1998.. Further, the development of India's foreign policy was also dependent upon the political leadership, domestic priorities, and international outlook. One cannot deny the fact that national resources, military leadership and intelligence apparatus also shaped the international outlook. Therefore, one can see that engagement of African nations through IAFS meetings, ASEAN countries, Central Asian republics, and better relations with Israel were all part of larger foreign policy footprints. One must all acknowledge that despite having not a big diplomatic core, India's views have been noted and argued. Specifically, India's position with regard to sustainable development goals, comprehensive disarmament (Rajiv Gandhi Action plan), consensus on counter terrorism initiatives, South- South cooperation, and crisis management through mediation is well known. One of the important aspects which still requires lot of attention is developing the overall diplomatic history and collecting data and information through interviews, official files, and archives is still a work in progress. Countries like New Zealand have done a wonderful work in this regard.
Few of the areas where India has lost includes the UN Security Council seat because of uncertainties in its role and the charm of leading the developing nations. India's ambivalent attitude related to its nuclear power status also created problems very recently, as it has to face sanctions post 1998 nuclear tests despite knowing the very fact that it could have developed its nuclear capacities much earlier.The scientific capacities and acumen was there among the Indian scientists. Nehru was completely against the development of nuclear weapons despite prodding by nuclear scientist Homi Jahangir Bhaba but on the other hand Indira Gandhi was the one who looked into the nuclear power status with much seriousness way back in 1969. There is no denying of the fact the development of the Indian economy opened new gates of cooperation and collaboration with various countries across spectrum. However, it is well known that the 3 pillars of national security which includes diplomacy, intelligence, and military need to be working cohesively to protect the national interest and work with like minded countries in raising pertinent international issues.
India's approach towards West Asia, its pro- Soviet tilt while at the same time processing non alignment, gave birth to strategic autonomy and at the same time look for possible temporary alignments with major powers depending on compulsions and constraints. If one looks into the nomenclature of its relationships with West Asia it starts with Look West policy and culminates in Think West policy. While in the case of Central Asia, given the buffer region of Afghanistan, it is named as connect Central Asia policy. However, one of the most successful policy pronouncements has been the Look East Policy which transcended in to Enhanced Look East Policy (2013) and now is known as Act East policy(2014 onwards). These policies were primarily aimed at looking for leverage in understanding the larger geopolitics of that particular region. The region wise approach and the subject wise divisions within the Ministry of External Affairs Is a manifestation of how India approach is both from regional perspective as well as its own security perspective.
India has difficult choices right from the start and still is facing challenges with regard to its omniscient patrician stance which looks into the knowledge which have been gained through ages and the wisdom which is acquired through experience. However, at times, all these knowledge-based policy pronouncements came crashing down with the Sino Indian war in 1962 and also challenges that it faced while settling the Kashmir dispute with Pakistan. At times, the dilemma of policy approach in global politics cost dearly to the Indian establishment.
In terms of India's neo-realist approach one must acknowledge the role which has been played by Lal Bahadur Shastri and Indira Gandhi which completely digressed from the Nehruvian fundamentals. This led to the better management of military resources and looking into best possible permutation in Indian foreign policy. These experiences which have garnered over the period of seven and a half decades also held India to upgrade its foreign policy establishment abroad which includes bringing in scientific advisors, technical consultants, cultural representatives and also utilising diaspora as one of the elements of foreign policy approach.
If one looks into the leadership subsequently which includes Morarji Desai who was much of an idealist so much so that he compromised few of the covert operations that India was undertaking in Pakistan. At times it has been found that the coalition governments have been so much engaged into domestic compulsions that foreign policy approach have been left in limbo.
In terms of proactive engagement, one cannot forget the role played by Narasimha Rao in working out India's look east policy and subsequently also looking into the possible nuclear tests (in 1995) which was somehow sabotaged by US constraints and compulsions. Narasimha Rao was much of an erudite statesman who had built very good relationship with the opposition led by Atal Bihari Vajpayee. This kind of convergence between the ruling party and opposition was one of the periods when there were synergies in foreign policy making and a participative approach of the opposition to work out a congenial settlement. Before Narasimha Rao, the role which have been played earlier by Rajiv Gandhi was also more of a suave and liberal politician who wanted to mend fences with countries like China and also expanded itself into building bridges with the US allies such as Australia.
Following Narasimha Rao, the role played by people like Atal Bihari Vajpayee who were realist but have a liberal inkling which led to the Lahore bus service and also detonation of nuclear device in 1998. Atal Bihari Vajpayee also make sure that India should respond very legitimately against Pakistan incursions in Kargil. Succeeding Atal Bihari Vajpayee, Manmohan Singh has been criticised much for his rather reluctant leadership qualities but he was also instrumental into major ways by signing the Indo US nuclear deal in 2005 and also stressing on the need for developing India's strategic think tanks.
Invariably it has been seen that India's foreign policy approach has been well rooted in the objective of mediation, peace, building national and international consensus, and also looking forward for better synergies with the countries which agree on common grounds such as global commons for international development, protecting international law, rules based order, promoting international peace, countering terrorism and political violence, and developing the core foundations for South South cooperation.
Again, if one looks into inherent omniscient patrician aspect there are flaws in the approach that India has taken multiple times. India has also believed that it has a sense of entitlement given its ancient civilization and the pragmatic wisdom that it has acquired over the ages. Even now India has always been stated as the 'global guru' and aspired for building this concept of Vasudev Kutumbakam which buttress on international peace and community building approach. These types of pronouncements are a sense of continuity with the earlier approach taken during the Nehruvian times and India has built upon that. However, one must acknowledge the role has played with regard to Cambodia, Indonesia and other crisis torn regions have been left because of changes in government and the transitory politics which have been played by coalition governments which came in multiple phases during the India 75 years of history.
India under Modi is working somewhere between the core fundamentals of foreign policy while at the same time looking into the foundations put up by Lal Bahadur Shastri and Indira Gandhi as well as liberalist approach which was promoted by people like Rajiv Gandhi. It would not be wrong to say that Prime Minister Modi is embedding all these core fundamentals and working out the strategy which is best for projecting India as a legitimate stakeholder in the international politics. One must also acknowledge that about a decade back there has been debate and discourses with regard to non-Alignment 2.0. There have been books which have been stated that India is a reluctant power, and the power which is yet to gain it's potential at the international stage. However, one must also acknowledge that with the changing geopolitical dynamics, the return of the phase which was there during the Cold War with alignment between Russia and China on ideological lines.
The global leadership is prodding India to act as a mediator in resolving the Ukraine Russia crisis, is a manifestation of India's foreign policy which has reached a stage where everybody looks into India as one of the leaders in the international sphere. In terms of strategic aspects and foreign policy pronouncements as well as priorities it is interesting that India's foreign policy has now matured and shows the resolved to undertake hard decisions and one of the best biggest achievements that India has made over a period of time is having the best of the relations with Iran, Saudi Arabia, and Israel all at the same time.
Few strategic partnerships with adjective such as special, preferred, desired also shows the gradient of ties and the utility of these partnerships. India now has more than 30 such strategic partnerships with major players across the world. India's hard-earned approach with regard to counter terrorism in institutions such as UN showcases that India's voice is now being hard on important aspects. There has been also been calls from different quarters to say that there should be a resumption of secretary level talks with Pakistan but given the stature that India has achieved, the country has become more inert to the Pakistan's overtures thereby making Pakistan as one of the pariah states in the international sphere. However, Pakistan is always seen as a bargaining chip by countries such as US and China which believe that Pakistan can be instrumental in keeping India within South Asian space.
One must acknowledge that the 75 years of Indian foreign policy has been a learning curve. But for India to gain a stature which is matching with its ancient civilizational past, and the might of its youthful population as well as economy can be manifested only if India take a cue from its diplomatic past and work out its role in institutions such as UN, IMF, World Bank both through two different blocs represented by Quad countries and BRICS.
For India in the coming next 75 years is likely to be challenges but one fruitful thing which has happened over a period of time is that India has built its economy, developed military capabilities and astute leadership which can pave way for India. The one challenge that India is being facing is that opposition parties are washing their dirty linen in international space and has been acting in a very strange way where every possible aspect of national interest has been narrated in a different way altogether. One must acknowledge that the synergies which used to exist between Narasimha Rao and Atal Bihari Bajpai at one point of time is completely missing in the Indian polity. However, one of the reasons is the marginalization of the opposition party and their inability to look into India as a cohesive one unit and rather than settling domestic issues abroad they must also workout cohesive environment for discussion and discourse without hampering India's interests.
India's response to Taliban 2.0 and a comparative analysis with Taliban 1.0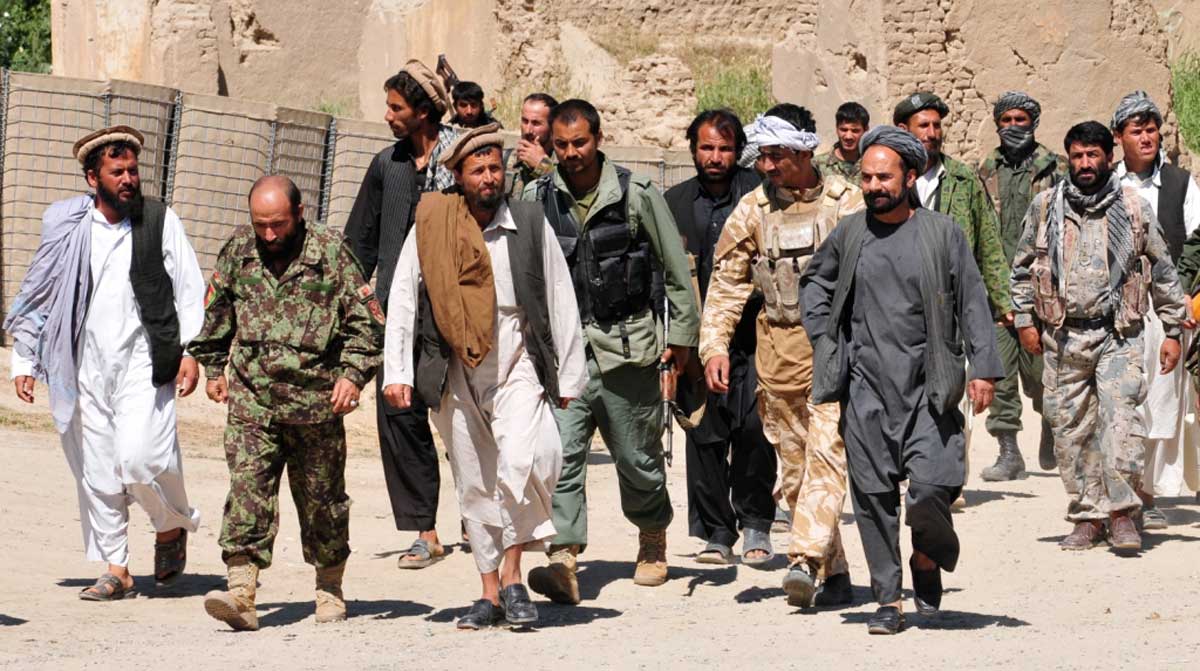 Authors: Vedant Choudhary and Avinav Singh Khatri
An important, albeit now suppressed, international security concern is the exodus of the US from Afghanistan and, consequently Taliban's rise to power in Afghanistan. The Taliban came to power in Afghanistan in 2021 after fighting a twenty-year insurgency. Further, the Biden administration's abrupt declaration ordering a pull-out from Afghanistan without furnishing a definitive political solution led to much instability in the nation. The chaos in Afghanistan has led to a large influx of migrants, escalated regional proxy warfare, and a significant deterioration in its foreign ties, posing regional security challenges.
Taliban's reign in Afghanistan poses a catastrophic humanitarian crisis. Afghanistan is on the verge of a slow collapse. Moreover, it is only joint international action that can improve the living conditions in Afghanistan. The Afghan people are amid one of the world's worst humanitarian crises. Given this, the United Nations has issued a 4.4-billion-dollar financial appeal for Afghanistan, making it the world's largest-ever single-country humanitarian appeal, highlighting the scale of the situation.
This piece analyzes two crucial impacts of the Taliban's takeover of Afghanistan. First, the impacts of the Taliban's takeover over the Taliban, India, and regional power dynamics. Second, we study India's Afghanistan policy and how it differed from its previous engagement with the Taliban in 1996-2001. Finally, we suggest how India can best handle the Afghanistan regime change.
Impact of Taliban's Takeover of Afghanistan
The rise of the Taliban in Afghanistan has repercussions for all neighboring states. As a result of the chaos in Afghanistan, there has been a tremendous influx of refugees, an intensification of regional proxy wars, a deterioration of their foreign relations, and regional security risks. India is Afghanistan. India has contributed to Afghanistan's prosperity and stable governance as the country's fifth-largest aid donor and most effective partner. Considering the takeover by the Taliban, it is evident that New Delhi is concerned.
Since August 2021, the unfolding of events in Afghanistan has prompted India to adopt a balanced and pragmatic stance toward the country. This has allowed India to participate in regional debates over Afghanistan, contrary to previous beliefs that India had lost all influence in Afghanistan after the Taliban took power. India has not indicated that it will recognize the Taliban government, citing national security concerns. Furthermore, New Delhi has readjusted its Afghanistan strategy by engaging in informal dialogue with the leadership, tackling security risks arising from Afghanistan, and conducting people-to-people engagements. Amidst connectivity limitations and lacking a fully operational embassy in Kabul, it supplied immediate humanitarian aid. Despite their ideological disagreements, India aims to expand its interactions with the Taliban in the near term by capitalizing on the Taliban's developing disputes with Pakistan.
India has solidified its position as a significant development partner of Afghanistan and garnered the Afghans' goodwill. It does not depict a tightly defined strategic aim with its investment in Afghanistan; instead, it seeks to contribute effectively to creating a growth-friendly climate for Afghans. This strategy centered on the people is a fundamental advantage India has over other regional states concerning Afghanistan. Moreover, due to its geographical proximity, economic strength, military capacity, and extensive diplomatic network, India is a vital and tangible component in the Taliban's pursuit of internal and global legitimacy. To display greater autonomy, the Taliban have engaged in activities that undermine Pakistan's aim to maintain unchallenged control over Afghanistan's affairs. In reality, the Taliban have openly expressed their displeasure with Pakistan's efforts to hinder their development and relations with India.
India's Response
While in Taliban's previous regime, India distanced itself from the outfit. However, the approach this time is significantly different; India is ready to engage with the Taliban. However, at the same time, India refuses to provide recognition to the Taliban in any manner. It is also to be noted that India is not concerned with the Taliban regime but with its ties with terror outfits and Pakistan.
India's current approach, while serving the purpose, is walking on a knife edge in many ways. India cannot choose to engage with Afghanistan but also, at the same time, refuse to grant recognition to the Taliban regime. The same is bound to raise questions. Further, in the face of growing pressure to make its stand clear, India would be forced to grant recognition to the Taliban. In this way, New Delhi would be playing into the hands of the Taliban, and India would have to grant recognition to the Taliban, in its desired conditions, with India having very little bargaining power. Therefore, it would be better if New Delhi recognized the Taliban regime before such pressure mounted on it.
India's different response from 1996-2001
There is a marked difference between India's current approach to the regime (Taliban), currently when compared to 1996-2001, when the terror outfit took over Afghanistan for the first time. In brief, it can be explained in Sareen's words, "Engage, do not Endorse." Sareen argues that Modi's approach to the Taliban differs from the Vajpayee policy (1996-2001) in as much that the former seeks to engage with Taliban, while the latter was wary of the same.
However, Sareen is also quick to point out that engagement by no means indicates that India accepts or endorses the Taliban regime.
The following are the reasons for India's current approach.
First, India learned from the IC-814 hijacking incident (1999) the importance of having open and active communication channels. Flight IC-814, en route from Tribhuvan International Airport to Indira Gandhi International Airport, was hijacked, flown to several locations, and finally landed in Kandahar, Afghanistan. Kandahar fell within the regions controlled by the Taliban. In the hijacking, India had no option but to negotiate with the Taliban regime. The same placed India at a severe disadvantage. India, would not want to place itself in such a position again. For this, India must ensure that an active communication channel and diplomacy are open concerning Afghanistan.
Second, since 2001, India has invested significantly in the socio-economic development of Afghanistan. The same has led to very cordial relations between the two nations. The same can be understood from the many interactions between the leaders of the nations. Another decision by India that brought the Indian and Afghani populations to close was the declaration of the Atal Bihari Vajpayee International Cricket Stadium in Lucknow as the home ground of the Afghani Cricket team. The same was a necessary step, given that teams of other nations were wary of playing with Afghanistan on the home ground due to security concerns and inadequate facilities. Through such economic support by India, the Afghani populace continues to expect support from India in times of hardship.