Why Should You Consider a Master's Degree in Taxation Law?
Students pursue an LLM to enjoy greater stability, flexibility, financial security, prestige, and a wide array of other benefits. Taxation lawyers tend to be the most satisfied professionals as compared to other specializations. This is primarily because they enjoy greater stability and financial freedom.
The demand for tax lawyers is always increasing because as long as there are taxes, businesses and individuals will need attorneys. Legal taxation expertise is a skill that is constantly in demand throughout the year. This is primarily why taxation lawyers hold a special place in the economic order and corporate environment.
In this article, we will walk you through the many benefits of pursuing a Master's degree in taxation law.
Here, take a look:
Greater Stability
Taxation law provides greater professional and financial stability. Your services will always be in demand, making it easier to achieve financial security and freedom. Taxation law is a field that continues to enjoy stability even when the economy is haywire and slow.
It also allows emotional stability as your dealings will be much less emotionally draining than criminal or family law. If you want to escape the drama that ensues in courtrooms, tax law is the ideal field for you.
Endless Opportunities
Armed with a taxation law degree, you can access a wide host of employment opportunities. All organizations across all industries require taxation legal experts. You can land a job at a prestigious law firm, accounting firm, or even governmental organizations. You can open up your practice, or work as an in-house expert for a conglomerate or any business organization.
Healthy Work-Life Balance
One of the greatest advantages of pursuing an LLM in taxation is the ability to enjoy flexible working hours. Tax lawyers tend to have fewer working hours as compared to lawyers with other specializations. Their hours tend to be more flexible and consistent. However, they may feel the pressure during the tax seasons.
It is much easier to carve out a healthy work-life balance as a taxation law specialist. You can enjoy vacations and work on your personal and professional growth without succumbing to stress.
Financial Security
Tax lawyers enjoy greater financial freedom and security. Reports reveal that in the US, tax lawyers enjoy average annual earnings of $133,580.
You will have to focus on establishing a formidable reputation and adding prestigious clients and organizations to your clientele. More importantly, you get to enjoy financial security alongside flexible hours and a healthy work-life balance.
Giving back to your Community
Taxation lawyers make a real difference by helping businesses and individuals make valuable savings on their tax returns. Taxation is a complicated and complex realm, and even the smallest mistakes can cripple the financial health of a family or business.
You can make a difference and give back to your community by sorting out their taxation matters. Aside from charging certain clients, you can also establish a volunteer program. This program can be directed at communities and families who need your services. You can also support NGOs and charitable organizations.
Working with governmental bodies, the IRS, and tax collectors is another remarkable strategy to create a formidable reputation. You can also mentor and guide young lawyers and professionals, help them navigate their course towards success.
Conclusion
Many young lawyers and professionals are attracted by work opportunities that are fascinating and rewarding. Taxation law may not sound exciting, but it impacts our economy, financial security, and corporate environment in more ways than one. As a tax lawyer, you will be one of the most influential professionals who can make a difference.
You can explore countless opportunities and add variety to your professional life. You can teach taxation law, interpret and analyze tax legislation, or work with multinational corporations. As a tax lawyer, you can also support small businesses by helping them enjoy taxation reliefs and benefits. The opportunities are endless.
You can also work as a litigator, and choose between representing clients or even the interests of the government. Another exciting possibility is to explore avenues of research and improvements in legislation. You can also work towards advancing your expertise and developing marketable skills for advanced professional growth.
UNIDO works to scale up the ICT start-up ecosystem in Iran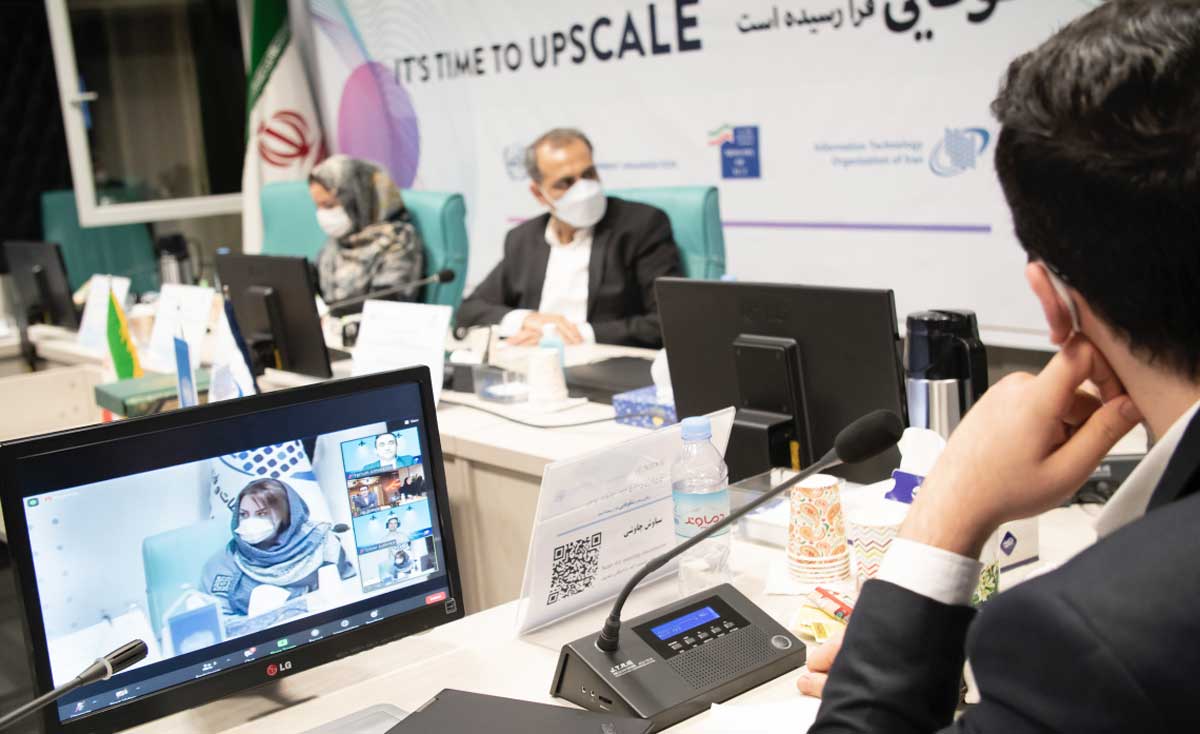 Together with its national counterparts from the Information Technology Organization of Iran's Ministry of Information and Communication Technologies and in partnership with the Erasmus Centre for Entrepreneurship, the United Nations Industrial Development Organization (UNIDO) is taking the next step to implement the project, "Promoting and upscaling innovative SMEs in the Islamic Republic of Iran".
The project aims to nurture the entrepreneurial ecosystem for ICT start-ups and scale-ups through international exposure and fostering technology and know-how exchange. In this context, a comprehensive dialogue between governmental institutions and leaders in the private sector has been launched, thereby providing a mechanism for Iranian startups to connect with institutional actors and successfully start scaling up.
An ICT ecosystem mapping exercise has revealed that Iran already possesses extensive scientific, technological, financial and highly qualified human capital to boost its SME sector. However, it is currently not living up to its potential and there is a need to provide a mechanism for establishing linkages with key stakeholders, including access to finance and relevant advisory support. This way the project builds competitiveness and supports the development of innovative enterprises.
Amir Nazemi, Deputy Minister at Iran's Ministry of Communication and Information Technology, said, "Aiming to diversify its economy and attract foreign investment, Iran has made a considerable effort to develop a dynamic national innovation system and is moving steadily towards a knowledge- and innovation-based economy. As a result, our human capital is now comprises highly educated and motivated workforce, including scientists, entrepreneurs and business people. Knowledge-based entrepreneurship is a key tool in Iran for employment generation, providing new opportunities for labour market integration of young professionals and serving as a powerful impetus for knowledge-based development of the country's economy as a whole."
Based on the findings regarding the existing constraints and opportunities of the ICT sector, the UNIDO project team has proposed a roadmap that envisages short-, medium- and long-term interventions in both public and private sectors, addressing several problem areas, such as knowledge generation and transfer; access to finance; nurturing of entrepreneurial talent and skills, as well as stimulating interaction and collaboration within the ICT ecosystem.
"The level of engagement from prominent public and private sector representatives related to the ICT sector has demonstrated the importance such initiatives have in making the ecosystem for ICT startups more vibrant and sustainable," said Maryam Javan Shahraki, UNIDO representative in Iran.
She added, "UNIDO looks forward to further extending our support to the government of Iran in its efforts to promote internationalization of ICT-related entrepreneurs through the virtual entrepreneurship hub that will become a major platform for knowledge exchange and support services for ICT startups, as well as facilitating partnerships with domestic and foreign partners and inter-institutional networking."
As part of the public-private initiative, in cooperation with its national and international partners, UNIDO conducted a two-day workshop for major ICT sector stakeholders, including government entities, entrepreneurs and other key players, to present key findings of the initial phase of the project and the forthcoming action plan, while also providing an opportunity for a thorough exchange on how to reduce the existing development gaps between science and industry thereby raising Iran's profile as a knowledge-driven economy.
Should You Be Worried About A Coming Bitcoin Crash?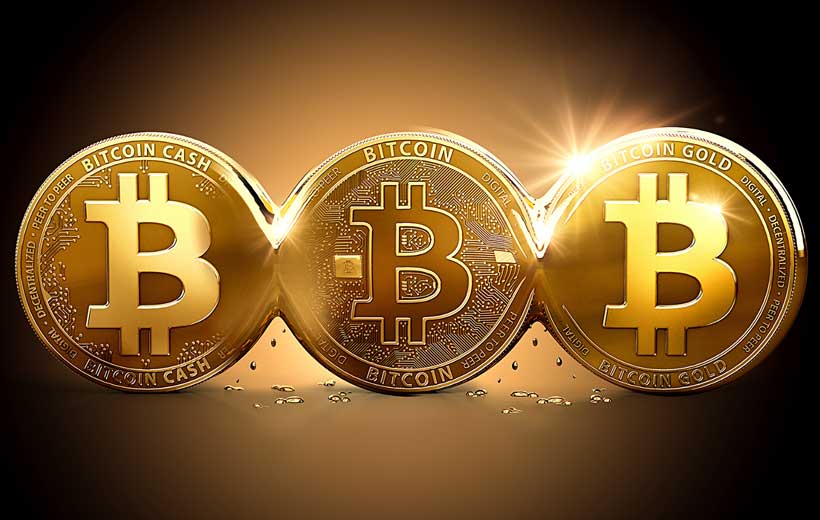 Do you already have a wallet full of Bitcoin and are worried about them losing value in a crash like what happened three years ago? Or, are you afraid to open a Bitcoin account today as you don't want to buy before a crash, either?
Both of those fears are valid, but you may have nothing to worry about. There are a few factors that go into crashes that can usually be seen ahead of time. Of course, nobody can make an accurate prediction based on what has happened in the past because sometimes a wildcard comes into play that nobody could have seen coming.
Should you be worried then? In this article, we are going to take a look at what is different with Bitcoin this time around so you can decide for yourself if this is a good time to buy in.
Why Bitcoin is worth so much right now
Bitcoin has always promised to one day become a global currency that would be adopted by the masses. After the crash of 2018 when Bitcoin lost almost ⅔ of its value in a matter of weeks, it looked like its promise would go unfulfilled.
At that time the people buying in were basing their decision more on the fear of missing out than on actually believing in the cryptocurrency as a mainstream currency that could be used instead of fiat.
At that time you could pay for things using Bitcoin, but because the value kept growing, nobody wanted to part with their Bitcoins.
Now, it has become far more mainstream with a couple of big factors leading the way. For one, many big institutions were buying the currency and even some stores and businesses would accept it as a form of payment. There were more signs of it becoming a viable currency in the year or so after the crash.
Then, more recently, Paypal announced that they would start offering the service for people to buy some cryptocurrency with their Paypal account. This validated the currency in the eyes of many as they trusted Paypal for years already. It suddenly became very easy for people to acquire Bitcoin where before the process may have been intimidating.
Then, Elon Musk announced that Tesla had bought over a billion dollars worth of Bitcoin and that it could be used to buy their cars. This also served as validation and the value jumped very high after the news.
Will it continue to rise?
Anything that goes up must come down, so, yes it will continue to rise but will one day either dip or crash. It is inevitable.
What's different this time around is that more people are using it for its intended purpose and that is to pay for things. It is finally being adopted. And, if history is a guide, then it will bounce back after any crash and then rise again. Maybe even higher than ever if there is more adoption by the masses.
*This article has been contributed on behalf of Paxful. However, the information provided herein is not and is not intended to be, investment, financial, or other advice.
Credit to Small Firms to Boost Economic Recovery
The Lao PDR Ministry of Industry and Commerce today launched a $40 million emergency finance support project, backed by the World Bank, to help small and medium-sized businesses recover from the economic slowdown associated with the COVID-19 pandemic. The project was approved by the World Bank Board of Directors in October 2020 and signed by the government in November.
Mme Khemmani Pholsena, Minister for Industry and Commerce, declared the Micro, Small, and Medium Enterprise (MSME) Access to Finance Emergency Support and Recovery Project operational, enabling local banks and financial institutions to provide loans to small businesses that have been affected by closed borders and reduced trade over the past year. According to the Lao Statistics Bureau, over 94% of all Lao enterprises are microbusinesses.
Three banks — Lao-China, Maruhan, and Sacom — have been selected to participate in the project to lend funds to small companies that apply for loans through Line of Credit. The project is providing technical support to the Bank of the Lao PDR, which is managing a credit guarantee facility, and technical assistance to strengthen the capacity of participating businesses. More financial institutions are expected to join the project once negotiations on terms of lending are complete.
"This initiative will reinforce the stability of small businesses, which are vital to the Lao economy", said World Bank Lao PDR Operations Manager Viengsamay Srithirath. "By making it easier for small firms to access credit, the government and banks are removing one of the top three obstacles to business in Laos".
Ms Viengsamay congratulated the Ministry of Industry and Commerce for the speedy preparation of the project during a time of economic difficulty, and said its execution would build on the success of the World Bank's Small and Medium Enterprise Access to Finance Project, which closed at the end of 2020 after disbursing around 180 loans to small Lao companies.