New York City attracts entrepreneurial and creative minds, and it, therefore, makes perfect sense that it boasts comfortable spaces and lounge for individuals to launch their ideas into action. There has been a surge in coworking spaces which have redefined how and where professional can operate.
As alternatives to coworking spaces, and conventional offices, these stunning coworking spaces are distinct spots for innovation that offer comfortable settings for getting projects done as well as networking opportunities. All users subscribe for membership, with the subscriptions depending on whether they want to reserve a working space or hot desking.
New York City has numerous such spaces, and you, therefore, need to zero in on your search by concentrating on the amenities that suit you, like 24/7 access to the work environments, snacks, furnishing, drinks, printing and mailing services, and transport proximity among others.
Whether you are searching for a technical savvy and enhanced setting or a cool, distinct spot, New York has an assortment of working centres to suit your preferences. Here is a list of the best coworking New York spaces for writers.
WeWork: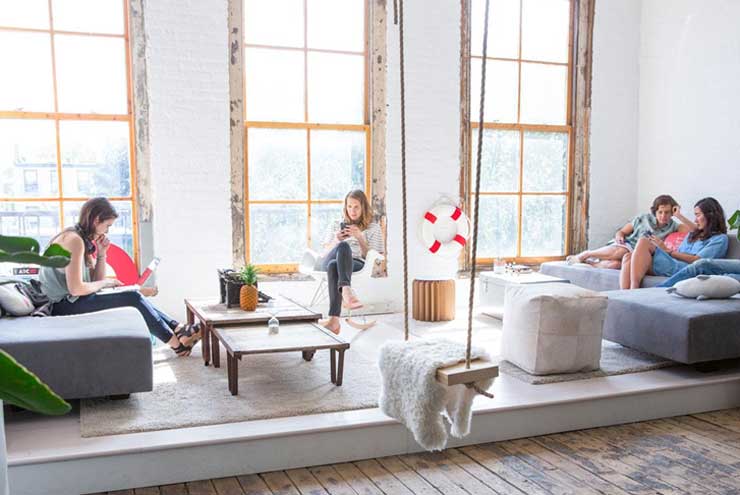 This is arguably the coworking phenomenon in New York. WeWork emphasizes both convenience and community, with distinct custom spaces for part-time, remote employees not to mention full-sized companies. With more than 50 locations sprinkled across the State, including New York, Manhattan, and Brooklyn, this is ideally the place to be for writers.
WeWork spaces are conveniently situated alongside major subway lines, fashionable shops, and commercial districts. As a member, you will gain access to amenities like coffee, 24/7 s access, fruit-infused water, printing services, office supplies, and daily cleaning, among others. Therefore, depending on your subscription, there are various add-ons for booking conference rooms and mailing services.
What particularly sets this space apart is their exclusive Hot Desk provision, which is a setting where multiple users work in a single workspace during varying periods. This option comes with a $300 monthly subscription that can sometimes go up to around $600 in a number of the New York WeWork locations. As a member, you can work in virtually any site which features hot desk option.
Besides the hot desk feature, you can also pick from several other premium plans like private offices, custom build-outs, as well as dedicated desks. However, the cost is dependent on the precise location.
Spacious:
Are you looking for a reprieve from crowded and noisy cafes with excellent internet/Wi-Fi connection, outside from your usual working spot? Well, if so, Spacious is your place to go. This company renovates unused restaurants to transform them into convenient workspaces for remote workers and freelancers. Most of the Spacious' locations operate from Monday through to Friday.
Boasting 14 locations across New York including in Chelsea, Nolita, and Bowery, subscriptions for this spot cost just $99 per month for annual plans. Some of the basic amenities include outlet, tea, coffee, and Wi-Fi outlet. While Spacious does not offer as ample resources as typical corporate coworking spaces, they, however, afford ample room and communal setting where you can pay to do assignment here or write your paper on your own but to maintain your levels of productivity during standard business hours.
Green Desk:
This is a modern, biologically responsible co-working space within New York City that boasts 10 locations across Long Island and Brooklyn City. This spot prioritizes sustainability in multiple varied ways. Also, it renovates its structures with recycled aluminum and glass and utilizes a blend of traditional and renewable energy sources for green energy certification (GEE). Green Desk also provides green cleaning and office products as well as utilizes energy-efficient LED and CFL lights that function with monitor sensors.
Green Desk also offers other multiple amenities such as a cafeteria famous for serving organic coffee, reliable and fast internet connection, and a distinct outdoor patio. It boasts over 5000 members across various fields including freelance writers, owners of small businesses, and many independent artists.
Their private offices have a $350 monthly subscription as well as a hot desk for a monthly fee of $199 or $30 per day. Low-tiered, standard plans provide distinct access with some more optimal programs that afford 24/7 key-card access having around the clock security.
The Farm:
The Farm, which is situated in the trendy New York neighborhood of SoHo, is famous for its unique blend of advanced technology and rustic features. Anyone looking to escape the typical chaos that comes with the city will delight in this spot's natural wood furnishings and designs originating from the barn decor.
Besides the fantastic design, this resource centre features fanciful amenities that include a hideaway tree-house and nap room. What's more, it houses the distinct Blueprint Health accelerator, which is an advantage of any individuals within the healthcare industry for the programming and networking opportunities available.
As for the subscription, private desks will cost you $345 a month, whereas the shared desks ask for around $179 per month. You can alternatively dish out a daily fee of $25, allowing you discounted conference room access. Similarly, large team private offices mandate for a monthly cost of $550. As a member, you will receive 24/7 access, in addition to conference rooms and printing services.
Voyager HQ:
Voyager HQ is a modern gathering spot ideal for writers and other professionals looking to network. Situated within the Chelsea neighbourhood, this is a perfect coworking spot to acquire distinct expert knowledge as well as interact with various partners and investors.
This company boasts an expansive network that includes 150 start-ups across the globe. It distinct spaces include 50 dedicated working desks, several meeting rooms, three private offices, and a kitchen. With their exclusive events like roundtable discussions and happy hour, it makes it easier to interact with various other professionals.
Also on the list of member amenities are coffee, Wi-Fi, and printing access. The monthly cost of month to month desks is $249 while you can pay $799 for dedicated clubhouse membership that covers four months. The latter option comes with various perks, including personal lockers, physical mail address, 12 hours per month worth of private meeting room, not to mention first-hand access to corporate partners and investors.
Finally, their free digital subscription affords opportunities to link up with partners and investors, access to job postings on the Voyager board, and three days every three months at their clubhouse.
Galvanize
New York's West SoHo neighborhood is home to another amazing spot, Galvanize that was established in 2016. With its 9th campus, they have provided ample coworking space measuring 6,000 feet. This campus offers various amenities including bike storage, private phone booths, workshop and mentor workshop programs, conference rooms, free printing, locally-sourced coffee, and onsite staff.
Galvanize provides networking, educational, entrepreneurial, and training spot for freelancers like online writers and entrepreneurs for coworking. They offer various programs like boot camps and meet-ups. This is a hub where there are various job opportunities for writers, considering the numerous tech entrepreneurs present.
Many acclaimed tech firms host events and partnerships here like the innovation lab launch for Bluemix Garage by IBM. If you want more information about their coworking charges, visit their website and fill out their inquiry form.
Regus
For any writer looking for coworking space in New York, Regus is another excellent option. It combines flexibility, accessibility, convenience, and competitive prices to create the ideal conditions for coworking.
Regus is famous around the world with more than 3000 locations, with New York being one of the places with most hubs. It has a lounge-only subscription that is perfect for locals and travelers who want to work between areas within their home vicinity.
Regus charges a daily fee of $25 for day to day users. You can also choose the Virtual offices option that costs around $141 a month, which includes office services and business address.
The precise location determines the prices of private offices and desks. Your membership status also affords you various perks like access to a phone and business number, call answering, and mail forwarding and receipt. Moreover, you enjoy typical business amenities (like Wi-Fi access, AV hardware printing, light catering, and fax) not to mention access to more offices, as well as their networking events.
Neuehouse
A sprawling and chic establishment for the curious and ambitious, the Neuehouse is among the most excellent networking spots in New York for writers. Here, you will come across an assortment of individuals from a wide array of disciplines including freelance writers, architects, filmmakers, designers, and fashion professionals.
The five-floor ritzy Neuehouse space situated in Madison Square Park boasts creative types owing to their distinct amenities designed to boost coworking productivity. This space affords standard services, including printing, access to meeting rooms, and Wi-Fi. However, depending on how much you pay, you can enjoy multiple luxurious perks such as happy hour, cultural programming, beverage and food counters, artisan roasted coffee, ad art exhibitions.
What's more, other amenities include productive in-house services, Linus bikes, and noise-canceling headphones, among many others. Each of these extra programs and services enables users to create an active, creative ecosystem. Their monthly fees are usually between $150 designed for communal working spaces and private studios at $4,500.
A/D/O, Greenpoint
This new and stunning creative hub in Brooklyn, which was established by MINI is a unique blend of 'Design Academy' slate incorporates with a restaurant, workspace, and design store.
Architects have ideally preserved the elements of the original warehouse and ideally designing distinct new features like mirrored 'periscope' skylight. This hub is structured for all sorts of professionals seeking stimulation as well as distinctive lab access.
Camp David
This Sunset Park creative hub is arguably the most-buzzed in Brooklyn. It is a 40,000 sq foot establishment founded by Erez Shternlicht and Mazdack Rassi. These individuals instilled their industrial complex featuring an assortment of amenities combines with the unique clean-lined zing of modern midcentury design.
Ideally, when you think of this spot, think Heath Ceramics tableware distributes in their onsite coffee bar and cafe, some amazing Jean Prouvé chairs, and some stunning Greta Grossman desk lamps.
It is best for freelancers and creative's looking for a distinct working space that you never have to leave. They have various daily and monthly plans that offer you access to floating and assigned desks and private offices.
The Wing, Flatiron
The Wing is an innovative co-working hub located on the outskirts of Penthouse in New York. Ideally, this creative working space was established to create a unique multipurpose setting for women, with the purpose of its establishment being to make women's lives much more comfortable. According to the founders, magic happens when women come together.
It is a member's only Tumblr pink establishment popularly referred to as 'clubhouse in the sky' whose founders are native New Yorkers Lauren Kassan and Audrey Gelman. This is in addition to CdR & Co's Hilary Koyfman and Chiara De Rege who collectively designed this picturesque social and workspace.
Besides the typical working and social hub characteristic, this spot also features other distinct amenities such as a library (ideally curated by RH Lossin, a renowned writer), not to mention on-demand blowouts and makeup. The library, however, only allows female authors, a specification that relates to the initial goal of the establishment's construction.
It is best suited for writers and other freelance workers looking for both connection and convenience in a homely setting away from the typical home atmosphere. To enjoy their services, you must apply for membership.
CONCLUSION
A new and upcoming crop of creative and freelance workers expect much more than bland 'centers of business' and sterile setups and office spaces. Currently, they would instead make their stop at an expanding assortment of coworking spaces designed and purposed to increase productivity as well as cultivate a sense of community.
Driven by some new and unique models that feature the perks popular with private services and clubs, New York is home to multiple flourishing coworking spaces that offer options for virtually any preference, budget, and industry.
These settings provide a professional, free, and bustling environment for optimal productivity and interaction. If you are looking for the best coworking New York spaces for writers, then these few options are worth checking out.
Asian Investors and the UK Business Visa
The UK has been an attractive market for Asian investors for many years. Property and businesses remain the most popular investments, with billions of pounds invested by the Asian market.
So, why is the UK a popular choice for Asian investors and what visa requirements do they need to be aware of?
Why the UK is a popular investment with Asian markets
Asian markets have only recently started to bump up their investment into the UK. Statistics show that from January to August in 2019, Chinese investors brought $8.3 billion into the UK. When you compare that to $6.1 billion investment brought in for the entire year in 2018, you get an idea of how quickly the market is growing.
One of the reasons investments are booming right now is because of Brexit. The weakening of the Great British Pound has been seen as attractive to Asian investors.
The property market here also attracts Korean and Singaporean investors. In 2018, £10 billion was spent on the UK property market by Asian investors.
There are a lot of benefits for Asian investors in the UK market, but there are also a lot of challenges. Visas remain the most challenging part of investing in the country.
Understanding visa requirements
In order to invest in the UK, a Tier 1 investor visa will be required. In order to be eligible for this visa, investors need to have at least £2 million to put into the economy. They also need to have a regulated UK bank account.
Those who already hold a Tier 4 general visa can apply for the Tier 1 investor visa. However, if your living costs and course fees were paid by the government or an international scholarship agency, you will need an unconditional agreement in writing from the financial sponsor.
Visa applications can be complex so it's a good idea to seek advice from the professionals. You'll find immigration lawyers can take you through the process, ensuring you have everything you need to get accepted.
What challenges do they face?
Although the weakening of the pound has encouraged more Asian investments in the UK, there are some challenges investors face.
The current interest rates for example, make it difficult to see much of a return. With the current economic crisis, interest rates remain low, making it a little harder for investors to make good profits. It could take a long time for the economy to recover, particularly if there is a second Covid-19 wave. So, there is an extra level of risk to investing in the UK right now.
At the moment, nobody knows what is going to happen in regard to Brexit. If we leave the EU with no deal, it could also hit investors hard. So, it would be wise for investors to wait and see what happens later in the year before they decide whether or not to invest.
Overall, the UK has long been an attractive option for Asian investors. However, due to the current economic climate, there are challenges that need to be addressed for those who are looking to invest in the country.
HP'S Boom on the Stock Market
The stock market is prone to changes. It takes a skillful and easy to adapt broker to stay prone to all changes in the stock market. While active traders are having stocking plans in mind for a longer period of time, daily traders are thinking only about the current market situation from day to day. Generally speaking, the marketplace had its ups and downs while some companies have remained their stability in the stock exchange.
Investment Platforms
No matter whether you're a beginner or professional in trading stocks, there are platforms suitable for every level of expertise. However, some platforms are more suitable for a specific category of traders. In other words, it's customizable to the level of expertise of the trader and performs specific actions the trader needs in everyday trading actions. Today, there are many different ways how to invest money. Currently, the most popular are the bond investments, thanks to their low volatility and relative safeness compared to stocks.
There are many ways how to trade bonds online and you need to learn bonds trading apps. Before deciding on investing in bonds, it's a wise idea to consult with a broker from whom you're going to buy the bonds. What follows is what happened with Hewlett Packard and its stock share on the market. Contrary to popular belief, the company's stock shares didn't decline when compared to last year's, and they even show a tendency to grow.
HP and the Stock Market
Some time ago, everyone predicted a decline in earnings according to the lower revenues of Hewlett Packard. According to the consensus outlook, the company's earnings were about to decline throughout the year. However, the estimates and the actual situations differ to a high degree. Since early Wednesday, HP's shares on the stock market has surpassed the expectations. Hewlett Packard's annual revenue is worth $6.8 million, which is 5.5% down from last year. However, it went up by 13% sequentially, which is ahead of the analyst consensus.
Cash Flow and Forecasting
According to the company's claim, the cash flow from operations was $1.5 billion. Compared to last year's statistics, the cash flow is up 23% when the cash flow was $924. The company declined to provide guidance last year, but now the company is back to forecasting. Taking into consideration the whole fiscal year, the earnings have grown from 32 to 36 cents a share, which is $1.2 of the Street.
The CEO of Hewlett Packard, Antonio Neri, the growth in results is "marked by strong execution and sequential growth… navigating through the pandemic and the planning for a post-COVID world have increased customers' needs for as-a-service offerings, secure connectivity, remote work capabilities, and analytics to unlock insights from data that are aligned to our strategy. Now it makes sense the recent growth of stockings share of the company.
Hewlett Packard's SEO about the Current Stock Situation
We see a tremendous opportunity to help our customers drive digital transformations as they continue to adapt to operate in a new world." In another interview, the SEO of the company was able to reduce the backlog for around $500 million in a quarter. It's expected that it will normalize by the end of the quarter. According to his statement, it is the result of the latest hardware that has been built but not installed yet. It has restricted the company to work on-site for extended periods. While the compute segment was flat, the critical system revenue went up for 3%. The advisory and professional services also went down by 9%. Hewlett Packard shares in the premarket trading were about 7 to 9%.
Prevent bankruptcy with a PI agency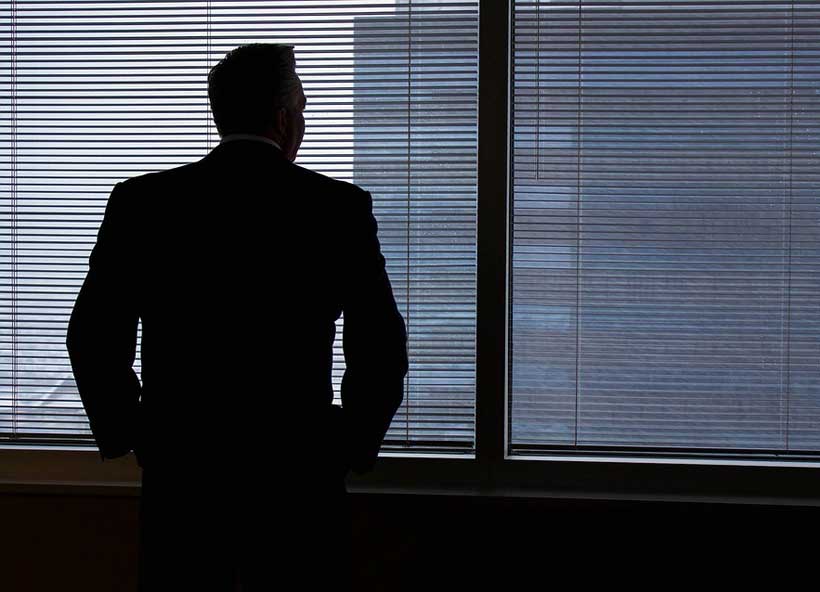 Filing for bankruptcy should be a transparent process. The person filing for bankruptcy should give an honest declaration of their incomes, expenses, and assets in exchange for having their debts discharged.
Unfortunately, this doesn't always happen.
A notable fraudulent activity committed by many debtors during the filling of their bankruptcy is the concealing of assets.
Concealing of assets refers to a situation where a debtor tries to hide some of their assets during a bankruptcy process. This is done so that these assets don't end up being used to pay the debtor's creditors. Once the bankruptcy period is over, the debtor gets their assets back. Thus, the person gets rid of their debt but still retains their assets.
Ways in which a debtor may try to conceal their assets during a bankruptcy filing process include:
· Transferring the assets to friends or family members
· Tying up assets in businesses or hidden companies
· Channeling assets to offshore accounts
· Some debtors pay more money to their creditors
· Buying of property or other expensive luxury items
· Creating fake mortgages, so the property looks like it has no value
· Buy assets such as bonds, insurance policies, annuities, or stocks
If you're a creditor and you suspect that your debtor may be trying to conceal their assets, you can seek the help of a Melbourne private investigators agency to help prevent bankruptcy.
What Can a Private Investigators Agency Do to Prevent Bankruptcy?
The court expects a debtor filing for bankruptcy to be honest about their debts and the value of their assets. During the case, the court will employ an asset discovery process through which it will gather information on the debtor's assets.
In addition to the information provided in court, creditors can also hire the services of a private investigator (PI) to locate hidden assets.
A private investigator will:
· Conduct a thorough investigation to locate hidden assets
· Prepare a report that they'll present in court as evidence
· Give a testimony in court regarding the hidden assets
Why Should You Hire the Services of a PI Agency?
If you're a creditor and you suspect foul play by your debtor during the filing of their bankruptcy case, you should consider seeking the services of a PI agency.
Such an agency will have access to databases and public records that can help them trace hidden assets. They also have the experience and the tools to conduct such an investigation, something you or your lawyer may not have.
A qualified PI will sift through the debtor's tax reports, online records, payroll slips, bank records, reports from family and friends, debts, property filings, addresses, references, and other data to locate processes and locations that may be proof of hidden assets. The right private investigator will also know bankruptcy laws and what it takes to satisfy a court that the debtor has hidden assets.
The agency may also have PIs with military and law enforcement background making them the right people for the job.
What Happens If the Debtor is found To Have Concealed Property
If after the private investigator's report and testimony the court is convinced that the debtor tried to conceal assets, lie about their income, or defraud the court, they may face the below consequences:
· The court will deny them a bankruptcy discharge which means they will still be obligated to pay you and other creditors
· The court will revoke an already granted discharge
· The debtor cannot discharge the debts in that case in any other subsequent bankruptcies
· The debtor may face criminal charges where the penalty may be a $250,000 fine or imprisonment of up to twenty years
If you suspect that a debtor who owes you money may be trying to defraud the bankruptcy process by concealing assets, you need to hire a Melbourne private investigators agency. A PI from the agency will review the case and reveal the truth. If they gather enough evidence to convince the court of the fraud, you might get your debt paid by the debtor.