How to Consume Quarantine Time during Pandemic Covid-19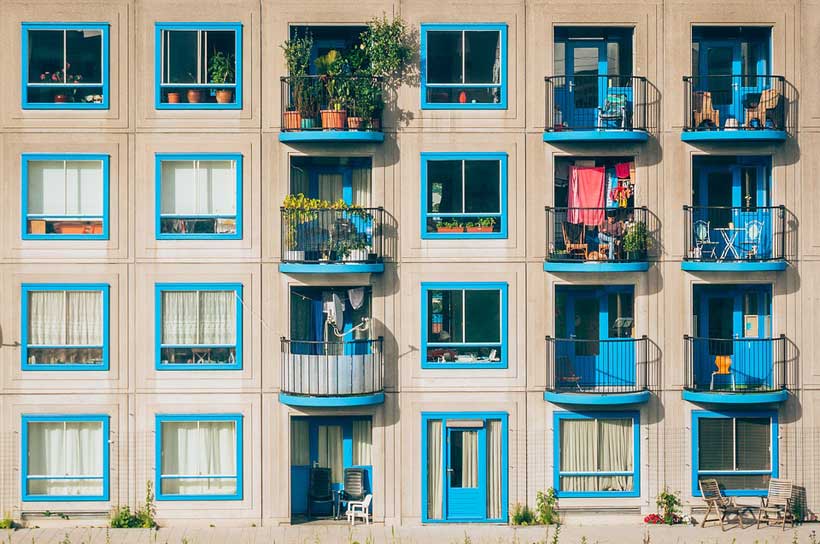 Thousands of People are dying because of the worldwide spread of this pandemic disease that has run a wave of fear among the people around the globe. This has affected the whole world altogether and the fear of the unknown has often led to the feelings of panic. Psychologically, people have been lead into the face of the certainty of lacking control. Recently, the population throughout the world have been facing significant economic, physical, social, and psychological impacts of coronavirus. Not knowing that how to get on with this virus, for many, this at large is depressed, despondent, and desolate situation. People have been quarantined to homes from busiest of their routine. Consequently, in this situation, people have to maximize their time for great improvements in them as well as others. So that at the end of the quarantine they will have something to say and something to appreciate. They will have feelings of accomplishment that they have done something productive and have carried the days successfully. They feel proud of their selves for the contribution that will be counted as a wise decision. Rather than going round the bend or feeling sick of the current situation, therefore, they should seize the opportunity. People are not living in the 16th Century where they had to set on the long journeys to explore the world, whenever they got time, where they had to strive to acquire knowledge, where they had to work very hard to learn new skills. They are the inhabitants of 21st Century where technology has hit the heights. They can explore the world, acquire knowledge and have several skills by sitting at home.
Currently, a huge number of websites are working on online education where one has been offered with thousands of online courses by different foreign/international as well as local websites like digiskills.pk or British online learning etc. where one can enroll in the courses of one's interest and at the end of the day he/she will be able to achieve the certificates. It will add to one's skills as well as in resume. Another best way to keep one busy is home décor. If one is sick of that monotonous setting of his/her home and has been thinking of transforming the home to a better look then don't wait it's the perfect time to roll your sleeves up. One can take several tutorials, courses and tips for home décor on Google, YouTube, Guide Books, and magazines. If one doesn't exactly know where to start, he/she can have a look at different DIYs on YouTube, magazines or Guide Books. However, if one is well satisfied with home design no matter, he/she can also consider deep cleaning of home in this pandemic as it is a necessity of the time too. One has to keep oneself and surrounding safe by taking care of the cleaning. Most people complain of lack of time, therefore, these days they have got a great deal of time to steal a march on their desires.
Many of us had to take different courses for a long, others had to try their hands on different recipes. If one loves cooking then book the next few days for cooking ones favorite but healthy food for his/her loved ones. But most importantly, as in the long run, people have long forgotten to live for themselves. Making time for one's self is a must thing to do. Take great care of oneself and family by caring them keeps great importance. Moreover, book lovers can get on with reading. Reading is an addiction to book addicts, this is a great opportunity to consume themselves in reading. Furthermore, if one is bored out of one's mind, there are plenty of the latest books to read. If one is not sure what to read, he/she can take guidance by checking a list of world's bestselling books of the last few years or a list of previous year's most-read books. One can also have a look at book reviews by different critics to help to choose books of one's interest. When one reads one has plenty of ideas to speak as well as to write. If one gets bored of reading he/she can start writing to stretch thinking and meditation. Just choose the best corner of the home to sit and meditate there. Think differently, meet with own shadows, meet oneself, ponder over own personality for transformation, create a different world for oneself as well as for the others.
Furthermore, people also have an option of consuming their time by watching favorite TV shows, movies, talk shows, or most trending series on Netflix or any other websites are there to look on. People can spend hours and hours to watch their favourite shows but they have to be mindful of their eating habits because most of people have eating habit while watching TV. Many people eat snacks or fast food or unhealthy things. While this situation strictly restricts people from overeating or eating unhygienic food. Eating excessively may give rise to obesity that may weaken the immune system. With weak immunity, there are more chances of attack of Covid-19 even if one is young. Due to the hectic days, people have forgotten the sit-ins with their families, elders or even younger's. People are no more able to take time out of their busy schedules to be with families. This is a great opportunity to speak heart and mind to their loved ones. This is the time to recall your memories of good times together and laugh out loud that will please you. Amid this people also have to manage time for exercise to keep their mind and body fit. One can take walk into fresh air as well to keep oneself safe and healthy. There are hundreds of tasks to keep one consumed when people have been driven to their homes. Do not let your hours, days and weeks slip out of your hands otherwise, you will regret it. It's not a big deal to let the time fly without doing anything productive. But people should keep themselves busy with favorable tasks despite current circumstances so that at the end they can say that they made most of their time by doing ruminative activities. Additionally, they will say that they stayed at home, took rest, took exercise, red books, played games, danced, and listened to their favourite music. Moreover, they spent their hours learning new skills and that pandemic and that quarantine worked for their betterment.
Covid-19 heightens the risk of child labor, but there is a path to child-labor free cocoa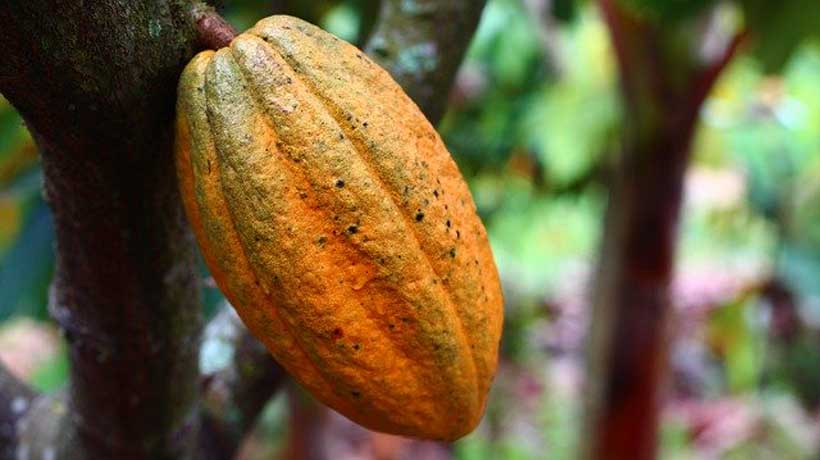 Did you know that some of your favorite foods may be produced with child labor? Take chocolate, for instance: 60 percent of its main ingredient, cocoa, is grown in the Ivory Coast and Ghana, where child labor remains widespread.
Due to the impacts of Covid-19, child labor in and beyond these countries could increase. When children are out of school, they are more likely to be engaged in harmful work. Also, virus-induced restrictions could lead to disruptions in the cocoa supply chain, which would cause economic distress among rural cocoa farmers. A recent report by the International Cocoa Initiative compared more than 50 studies looking at how changes in income impact child labor. It found that when household incomes or earning opportunities unexpectedly drop, child labor tends to increase. An example from the Ivory Coast shows that a 10 percent fall in income, due to a drop in cocoa price, led to an increase in child labor by more than five percent. Furthermore, cocoa farmers – like everyone else – face risk of infection, which would affect their ability to work. Children of sick parents or children with only one living parent could therefore be relied upon for all the farm work for their family's survival.
Remarkable strides have been made in the last 20 years to decrease the number of children involved in child labor worldwide—and the UN Sustainable Development Goal 8.7, which aspires to eradicate all forms of child labor by 2025, has created a new momentum for this pressing challenge.
And yet, the International Labour Organization estimates that a staggering 152 million children worldwide are still involved in child labor today. Most of them, roughly 71 percent, are working in agriculture—work that can be dangerous and exhausting with long hours in the hot sun. The problem is particularly acute in Africa, where nearly half of the child laborers (72.1 million) are found, the majority in agriculture.
This can and must change. But while banning child labor is commonly perceived as the magic bullet, it's not enough. Years of experience working in cocoa, coffee, tea and other agricultural sectors has demonstrated that a punitive approach to child labor does not empower farmers and their communities to solve the real issue. Instead, farmers may attempt to hide child labor from auditors tasked with checking that they comply with labor standards. This makes child labor harder to detect, and therefore even harder to tackle. At the same time, it is impossible for auditors to monitor all farms every day throughout the year, which is why audits can fail to identify child labor.
So how should child labor be addressed? First, it is critical that all actions are tailored to specific contexts, which may range from small, remote family farms living below poverty lines to big plantations using migrant laborers who may bring their children to help with the harvest and earn a bit extra.
Child labor is a complex issue with different social, economic and political causes. These causes can include lack of access to education, weak enforcement of labor laws, lack of women's empowerment, poverty and insufficient social protection for the poor. On top of that, a severe pandemic has been added to the list.
It is estimated that a typical cocoa farmer in Ivory Coast, for instance, earns a meagre USD 1,908 a year from cocoa and USD 2,900 from all income combined. This is well below a living income—defined at USD 5,448—needed to afford a decent standard of living. Low incomes can result in farmers keeping their children out of school to work on the farm, as hiring additional labor during harvests can be too expensive.
It is important to note that not all tasks done by children on farms are considered child labor. To the contrary, work can be positive for a child. Depending on their age, children can perform paid regular or light work or work on their family farm, if this is not dangerous and doesn't interfere with school. This can be an important part of learning the family business and help ensure future generations of cocoa farmers.
Instead of companies and certification organizations immediately severing the relationship with a farmer when a case of child labor has been found and thus increasing the likelihood that the child will continue to be in child labor and drop out of school, awareness-raising and support can increase the likelihood that the child returns to school and supports his/her family with age-appropriate work in the afternoons and weekends. Imposing sanctions without addressing the root cause can be destructive for farming families and communities. It does nothing to lift farmers out of poverty or to solve child labor.
That is why the Rainforest Alliance, an organization that works to improve farmer livelihoods while protecting the environment, is one of several shifting to a new approach to tackle the global challenge of child labor. The "assess and address" approach focuses on tackling the root causes of child labor; furthermore, it is aligned with the UN Guiding Principles on Business and Human Rights and the OECD Guidelines for Multinational Enterprises.
The assess and address approach incentivizes farmers to tackle the root cause of child labor rather than try to hide it. Farms will be required to set up an internal committee that is responsible for preventing child labor, as well as forced labor, discrimination, and workplace violence and harassment. The farms will work proactively on preventing child labor, by researching the local causes of child labor and tackling those causes; by raising awareness about what work children are allowed and not allowed to do; and by monitoring, identifying, and remediating cases. Farms will be able to share information on the progress they are making to prevent and respond to child labor with their supply chain partners and seek further support from them in addressing the issue.
Child labor still won't be tolerated on certified farms, but an identified case found will not lead to immediate decertification. Instead, farms are required to remove the child from child labor and support the family to prevent the child returning to child labor. This support can vary from helping a family to obtain their children's birth certificates in order to register for school, to requesting better access to schools and improving the quality of schooling or supporting a farmer to improve the household income.
Obviously, one single organization cannot solve a challenge of this complexity and scale alone. Resolving it requires long-term collaboration between different actors.
Governments need to ensure that child labor laws are in line with international labor conventions and that such laws are enforced through regular inspections. Governments also need to provide access to free and quality education for children and access to decent healthcare for everyone. Supporting vulnerable families through social protections and income support is also essential.
Many major chocolate companies have been at the frontline of tackling child labor, through child labor monitoring and remediation systems. Others have made good progress in mapping their suppliers down to the farm level, which is a critical first step in identifying the risk of child labor and ultimately eliminating it. It's also essential that companies collaborate with NGOs and governments on programs that tackle some of the root causes of child labor. Last but certainly not least, paying better prices to help cocoa farmers achieve a living income should be part of the solution as well.
Certification organizations and other NGOs that work on creating more sustainable cocoa supply chains must continue to play their part by stimulating policy change and supporting families and communities to prevent and resolve child labor.
Finally, consumers must do their bit by demanding that brands pay farmers a better price for cocoa and support cocoa communities in farming more sustainably.
Child labor—not only in the cocoa industry, but also in coffee, hazelnuts, and other global supply chains— demands our urgent attention. All of us need to do our part to improve the livelihoods of farmers and farming communities around the world in a way that supports children and lets them access the opportunities they deserve.
Addressing the immediate impacts and further spread of Covid-19 in West Africa is crucial but let this be a reminder that we need to look beyond that and help create more resilient systems for long-lasting change.
Author's note: first published in WEF
Humanity in the age of Covid-19 Pandemic
"We've got to be judged by how we do in times of crisis" – Johnnie Cochran
Coronavirus pandemic has turned the world upside down. It is causing widespread concern, fear and has had a deep impact on the way we perceive our world -in short it has trapped every spectrum of our lives. But history as documented or experienced tells us that ,crisis situation like this brings out the best and the worst in people .This article emphasis on different facets of humanity in these times of hardships and what should be the vision after conquering it .
Humanity in the gloom of corona
The virus has brought our lives to standstill. Empty roads, masked civilians ,sanitizers have become part of our lives .Time may be smiling to itself ,everything is uncertain ,nothing can be planned – our lives is just revolving around the question of survival .All these happenings are a mirror to homosapiens .There is need to examine ourselves and ask where we were moving .All the day just busy in our works ,giving too less emphasis on our personal relationships -the foremost reason of increase in cases of domestic violence amidst lockdown ,dividing the society on the basis of cultural hierarchies ,political ideologies ,economic immunities ,considering ourselves as the master of universe and treating nature as our private property ,all this has filled our world with hatred ,lies,isolation,crime and greed .In this wake of capitalism and consumerism humankind, compassion has lost its place somewhere .This virus has made us realize that petty divides doesn't matter at all. The choices which we will make in these times will not only contribute to our economy and political system but also to the state of humanity.
Scenario of humanity and the way ahead
These days has not only appreciated the need of progress in science and technology but there is also a need of progress in humankind and we have to accept that the law of nature is paramount. The public perception towards police personnel and doctors has improved drastically ,they are working tirelessly just to save our world despite knowing the consequences .Some Ngos and organizations are trying their best to feed stray animals ,helping economically downtrodden people in maintaining their livelihood .We shod be grateful to the every individual who is working in these tough times be it a vegetable vendor or a ration shopkeeper or the medical staff members , they are providing services so that we can stay safe .But when we look at the flip side it shakes the abstraction of humanity ,compassion and fraternity .Some people are not getting themselves treated so that they can spread the disease among the doctors whereas some staffers are taking the advantage of the scenario, molesting women patients and in this wake of "cool capitalism" the situation of migrant labourers are getting worse day by day which clearly displays the economic divide in our country ,the instances of xenophobia ,racism, discrimation ,communal hatred has seen an escalation .Are all these, the signs of a mature society what kind of socialization is this ? but as it is said that hate the evil not the evil doer and to get rid of these evils there is a need to comprehend society from different lenses and then reaching out to the mutual solutions.
With the flashes of hope, positivity and with the efforts of our covid-19 warriors one day we will definitely conquer covid-19but post Covid -19 we need to assure that this world is of human beings ,fractions should have no place in this world ,humanity must spread to every country ,every city ,every street .The infrastructure ,strong economy ,systematic political system cannot give safety and justice to all .Everything has a reason attached to it, may be it's a nature attempt to create harmony and balance in this world .Now post Covid -19 ,it will all depend on our rational thinking ,understanding ,the way we transform and interact with the world .To annihilate our inner viruses is the prerequisite for a better world .there must be a belief that one day our hands will get locked ,hearts will be united and before believing on anything we must restore our full faith on humanity. Thus, humans can be locked down but humanity can never ever be.
Coronavirus: What Are the Options? What Are the Implications?
Authors: Sajad Abedi and Mohammad Amin Zabihi
Up to this point, 1,765,500 cases, 108,000 deaths; and still no peaks and no promising solution. The situation is significantly disastrous in almost every corner of the planet and the best hope to develop a vaccine is one year ahead. Many epidemiologists believe that the world is facing a situation similar to Spanish Flu, which appeared in January 1918 and lasted for almost two years.
But after almost exactly one century, we are living in a very different world; a globalized, extensively interconnected world in which, you may leave London and land in New York in less than 9 hours. A viral disease like Corona with a possibly two-week latent period should be considered as a real threat to the wellbeing of whole world.
Nevertheless, in such circumstances we are dealing with, states have limited options in this regard. First, to quarantine the predisposed regions, or the whole country under strict regulations. Second, to regulate a social distancing protocol in order to prevent the spread of the disease – in this scenario, the whole system will continue its routine duties. China adopted the first approach in Wuhan in order to prevent the pandemic and recently has claimed that it could successfully contain the disease. Considering the socio-economic structure of the latter, the setting was relatively compatible with such approach; but it doesn't seem to be the case for the rest of the world. Italy, also, decided to quarantine the country, but US – let's say, as the world's (capitalist) economic leader – is placing a huge bet on the second scenario – the latter has considered a $2 Trillion Coronavirus Relief Package, however.
Given the nature of the Coronavirus – the long latent period – and also the fact that some states didn't take the threat serious enough at first, many states have faced a very unpleasant dilemma at this point: whether to strictly quarantine the whole country and to stop a significant part of their economy, or to adopt a social distancing protocol and continue their semi-normal routines and not stopping their economy.
What are the implications of each? From the hygienic point of view, states should adopt the first approach in order to save people's lives as much as possible, which seems to be the moral and right decision. But on the other hand, any country who is playing this scenario, is actually walking on a very dangerous path which may lead to the bankruptcy of the whole country. Considering the fact that this contagious disease has resulted from a virus, it will not be wiped out simply by using some drugs or antibiotics (because it's a virus and not a bacteria); it means that as long as there is no vaccine (or at least a reliable, proven medicine), there will be more cases each year, just like a common flu. Should we close the whole country, we will not be able to end it, rather we will just postpone another pandemic for some time; at the same time, we are causing a gargantuan economic loss, the system may not bear for a long time. Some specialists believe that, having not developed a vaccine, next autumn and subsequently winter, the whole world will face another wave of the spread of this virus. And should we not quarantine, a considerable part of the population will be infected, but the economy will most probably survive the challenge.
There are other aspects should be considered as well. For instance, having the whole population stayed at home, people will not be able to pay their rents and instalments (let alone their first needs) which subsequently will bankrupt the banks and government and finally create a financial crisis like 2008 in US – in this situation all the interconnected gears of the economy will be crushed. Thus, it will be a lose-lose situation for everyone.
On the other hand, by adopting the second solution, up to 70% percent of the population will probably get infected and a considerable number – especially those with background diseases –will perish. Although, the system will probably replace these vacancies with fresh work forces and most likely the economy will survive.
Should we speak about the unsaid or should we not, it's completely obvious that every government will consider all the parameters involved in such scenarios. Therefore, it's clear that they weigh the costs-benefits in every option. It's not moral, nor immoral for any state to consider these details; for example, having played the second scenario, the vulnerable population which probably have already some background issues – who also pose significant expenses at insurance companies and the government itself – will be replaced with fresh (and mostly young) work forces; the government will not pay salaries and benefits to unemployed; it will save a huge amount of resources; it will prevent most of future chaos; and etc.
These are the very basic facts and also implications of these two options before the states. There is no right or wrong decision in this situation and everything is placed on a very thin edge. Remember that SARS have started in 2008 and still there is no vaccine developed for it.