COVID19 and China bashing: Time to co-operate
The virus has spread to 185 countries, infecting more than 2.3 million patients, and killing over 160,500 worldwide since it first emerged in Wuhan late last year. United States, alone, has 734,552 coronavirus cases and 38,835 deaths. Fortunately, more than 66,500 have recovered from the disease. A teen-aged US national COVID-19 patient died on the way back from hospital after it refused treatment. He was without an insurance card (NBC News, 28 March).
The gynaecology unit of Shaikh Zayed Hospital (Pakistan) boycotted duty after unknowingly performing a caesarean section on a COVID19-positive woman. Pakistan government locked down out-patient departments of hospitals instead of treating patients of even ordinary diseases. A German state's finance minister committed suicide.
What do the news reflect? Even rich countries like the USA has inadequate medicare system to deal with the epidemic. A Kaiser Family Foundation study assessed the average cost of simple coronavirus treatment in USA at around $9,763, and $20,000 for complicated treatment. Out-of-pocket insurance payment would be over $1,300 (The Hill March 27, 2020). Confirmed cases in the US stood at over 367,650 with 10,943 deaths on Tuesday afternoon. These deaths are in addition to 12,000 to 61,000 deaths every year due to seasonal flu. Europe fatalities approach 100,000.
Need for cooperation: The pandemic has exposed deficiencies of healthcare systems worldwide. Now is the time for the world to shun siege mentality and pool their resources to deal with the virulent virus. Instead Donald Trump warned in usual pugnacious style, `If it was a mistake, a mistake is a mistake. But if they were knowingly responsible, yeah, then there should be consequences'. Toeing Trump, US Secretary of State Mike Pompeo accused China of blocking access to a laboratory in Chinese city of Wuhan, which might reportedly be the source of the outbreak. He stressed `the world has the pandemic because Beijing and the World Health Organization failed to provide information about the virus on time'.
To avoid lockdown in cities people are trekking back to their villages in India, some as far as 2000 kilometers. One person died having travelled over 200 km. Being infested with the virus carries a stigma. Law enforcers have started witch hunt of any one who comes in contact with a corona affectee. A tableeghi (preacher) committed suicide in India.Others went into hiding.
COVID19 has exposed deficiencies in Modicare. The promised hospitalisation coverage of Rs 500,000 a year to 100 million poor, or 500 million Indians, is a myth. The government has assumed role of a payer, rather than the provider, and needs to create infrastructure, resources and management.
Healthcare in Pakistan: Healthcare in Pakistan is in shambles. That's why the Supreme Court had to take suo moto notice of the mess. It appears to be on auto-pilot. No study. No survey. No commission of inquiry. Like India, it started a health-card system, which has a limited coverage in specified districts.
The familiar medical systems of wealthy countries are the Bismarck model (multi-payer health-insurance model), the Beveridge model, the National Health Insurance Model, the out-of-pocket model, and the US model. The government could have picked up good points of medical systems of wealthy and poor countries alike. The Bismarck model is being followed in Belgium, France, Germany, Japan and Switzerland.
Generally, healthcare providers in this model are private entities. The government neither owns nor employs most physicians. Health insurance also is provided by private companies, not by the governments. Governments strictly regulate costs and other aspects of healthcare (no arbitrary fees and fleecing). The USA outspends its peer nations on health. Yet it has no universal-health insurance, nor universal health coverage.
Thailand's successful healthcare plan reflects three lessons: being prepared, exercising tight control, and being pragmatic and politically broadminded. Thailand took the opposition and other stakeholders aboard. As such, the plan remained intact despite change of governments. Thailand's per capita income, health expenditures, and tax base is comparable to India. Yet, it achieved universal healthcare in 2002.
It spends around four per cent of its GDP on health. In Thailand, out-of-pocket medical expense has fallen to 12 percent, as compared to 40-60 percent in wealthy countries. The proportion of children dying in the first five years of life fell to less than 1.2 percent. Thailand saved money by shutting down or consolidating selected good-for-nothing lackadaisical hospitals (like ours) that had large government budgets.
Short of funds, Pakistan needs to put its fragmented unbridled hospitals under one civil-military supervisory board, and distribute load reasonably. The Federal Government Services Hospital is supposed to cater for federal government servants. Actuated by political expediency, the government has shifted the burden of residents of the non-government-servant population of Rawalpindi/Islamabad to FGSH. It should be taken away. The hospital is so overcrowded even during normal days that it is no good for serving personnel.
It is very difficult for government servants to get back medical expenses incurred out of their own pocket. The Civil Surgeons, including that of TB Hospital, have stopped countersigning bills. They say the hospital is closed. Even defence-paid civilians, whose bills are already signed by the AFIC commandant, are required to get bills counter-signed by the TB hospital civil surgeon. I for one suffered heart attacks in November 1999. The Controller Military Pensions (Medical Reimbursement Group) is equally lethargic in paying bills. He has not reimbursed my stents-bill despite the lapse of five months.
There is no justification to close down OPDs. If so, doctors and paramedics should forego pay and perks. The civil surgeon should be divested of the power to endorse AFIC commandant/commanding officers' signatures. Military and other accounting departments should reimburse bills without 'quid pro quo'. Blackmarketing of masks, sanitizers and essential medicines should stop.
A silver limning: The united (not present day fragmented) world defeated earlier epidemics — smallpox, Black Death, Spanish Flu and cholera — and came out stronger. Trump should take cue from past unity, and stop china fixation.
Inferences: USA should strengthen the World health Organisation instead of shrinking its funds. The WHO is yet to float guidelines about many questions. Utility of Remdesivir, hydrooxychloroquin, Avgon, BCG vaccination, and plasma.
Take masks, there is no guideline. Whether healthy people should go around wearing face masks to reduce the spread of the disease. Officials in China, Hong Kong and Taiwan have recommended it in crowded places such as buses or subway cars.
A handful of countries in Eastern Europe have mandated mask wearing in public. In eastern Asia, the practice of wearing medical masks in public is well-established. It emerged as a convention during the 2002-2003 epidemic of severe acute respiratory syndrome (SARS), caused by a coronavirus. Experts at the World Health Organization say there's no such need. Those in the U.S. started out with that position, but in early April recommended people use cloth face coverings when in public rather than medical masks. That's because the popular demand for masks has aggravated a shortage of them among medical personnel, who need them the most. Protective gear including masks should be available for doctors and paramedics.
It appears there is no conclusive scientific consensus on the value of wearing a mask in public. A debatable opinion is that widespread use of face masks by the public may have reduced transmission in outbreaks of influenza and SARS, which like Covid-19, are respiratory diseases. The WHO should guide the world about COVID19 related issues.
How Beijing's Disinformation Campaign threatens International Security in the Post-Truth Era
Ever wonder how disinformation[1] could have shaped the next information warfare in the post-truth era? With the continuous advancement of artificial intelligence (AI) and our overwhelming reliance on social media, the potential ramifications provoked by state-sponsored disinformation campaign could be disastrous. Indeed, given its relative low cost, low barriers with easy access to basically anywhere that allow free flow of information, disinformation serves as a perfect strategy in the new era of hybrid warfare.
Indeed, western countries have been noticing an alarming surge in political polarization with a pattern of declining public trust for mainstream media[2], implying the increasing susceptibility of the public to fake news. While this kind of information warfare is likely to dominant future warfare as technological advancement continue to upsurge, the liberal democratic structure of the western societies that enables freedom of speech provides fertile ground for adversaries, especially dictated regime to exploit. This article focused primely on China, its ideology, and reasons to deploy disinformation as part of its grand strategy, as well as the tactics Beijing would likely to use in the upcoming information warfare.
Hybrid Tactics as the Grand Strategy—and Disinformation
First announced by the Central Military Commission (CMC) in 2003, the "Three Warfare"—which included the coordinated use of strategic psychological operations, overt and covert media manipulation, as well as legal warfare designed to manipulate strategies, defense policies, and perceptions of target audiences abroad[3]-— acted as political guidelines and mutually reinforcing strategies for the People's Liberal Army (PLA). While the Three Warfare primely aims at exploiting the adversary's weaknesses to disrupt their opposition to PRC's agendas[4], Chinese hybrid warfare has much more potential destruction with the integration of other hybrid tactics such as clandestine diplomacy and irregular warfare.
As a matter of fact, the nature of liberal society and democratic structure makes it difficult to resist hybrid warfare—western nations' domestic politics could be readily usurped by Beijing's use of disinformation and geo-economic influence, since the system are "protected by the very same liberal values that these hybrid means are designed to subvert"[5]. Hybrid warfare thus constitute the best strategy for Beijing to weaken opponents' counterbalancing potential. Free media, for instance, which represents a basic value of liberal democracy, provided sufficient room for hybrid interference. Whilst freedom of speech allows free flow of information, free press is susceptible to fake news and propaganda conducted by coordinated disinformation campaigns, which conceivably result in a delegitimization of the media's credibility, as well as an internal division among different target audience[6]. In addition, the echo chamber and filter bubbles effect constituted by the news feed algorithm further reinforce information consumption pattern[7] and thus further generates political polarization and potential social turmoil such as the United States capital attack on Jan 6th, 2021. The nature of fake news, indeed, has constituted its easy deployment with great effectiveness.
The Ultimate Nightmare—Deep Fakes for Disinformation campaign
Constructed by machine learning techniques, deep fakes—images, videos and sound records that mimics one's speech or action, of which that person had never did or said in reality—are backed by a specific type of deep learning method named as the Generative Adversarial Networks (GAN), where two self-supervised algorithms automatically "learn" from each other. In such method, one algorithm (the generator) produces a synthetic image of a person whereas the other algorithm (the discriminator) reviews the level of authenticity of that image and provides feedback to the former. Generator takes "advises" from discriminator and thus being able to improve every time it creates new image. After thousands and thousands of training cycles, GAN's algorithms would be either skillful in producing synthetic images or differentiate images' authenticity. Due to the constant evolvement of AI and its technological sophistication, deep fakes are hence extremely hyper-realistic and difficult to be detected by human eyes[8][9]. Therefore, when deployed as a form of disinformation, deep fakes could bring disastrous implications from democracies to international security.
In relations to Beijing's strategy, the use of deep fakes could be deployed from the fabrication of public figures and ordinary citizens.
First, deep fakes that aim at politicians, celebrities, and key opinion leaders (KOL) will have an agenda of defamation and/or shaping public opinion. Take the presidential election in 2020 as an example. Both Trump and Biden were being accused of having sexual misconduct during their election campaign. What if, there is a deep fake video portraying such criminal behaviors released the night before election? How would this have reshaped public opinion on their suitability of candidacy? Given the difficulty to debunk fake news in real time, one could only speculate the extent of damage caused to his/her reputation and the country's democratic system.
Internationally speaking, deep fakes does not only have the potential to damage diplomatic relations but also generating intra and inter-state warfare. What if, a deep fake video illustrating U.S. president stating that America's nuclear umbrella will no longer shelter her allies? Or Washington is planning on withdrawal of NATO, that collective defense is just a political discourse? How devastated will it be to the alliance relations and U.S. government's credibility? Such reputation loss is often irreversible, regardless of the authenticity of the news being verified afterwards or not.
In addition, AI-generated people could be used as "witnesses" to create the illusion of "truth" for disinformation. In fact, certain private companies are already offering disinformation as services, including automated and human-curated accounts, as well as trolling and other AI services[10]. These campaigns are often deployed for a certain political actor, according to an Oxford study in 2020[11].
Moreover, other forms of AI system including Generative Pre-trained Transformer (GPT)[12] which can generate text that synthesize human writings, could bring fake news and information warfare to the next level, especially when it comes to complexed international politics[13]. Together with the use of hyper-realistic deep fakes, fake accounts, personal statements, and opinion pieces would appear to be authentic—further blurring the line between truth and post-truth, meanwhile, undermining confidence in traditional media and state's authority.
Perceptibly, the integrated use of private companies' and state-sponsored disinformation—for instance, the 50-cent army, a notorious internet trolls employed by the CCP, which is responsible for about 450 million fake posts and comments every year[14] masquerading themselves as ordinary citizens in attempt to sway public opinion in favor of Beijing[15]—would be heavily deployed as part of the disinformation campaign/ strategy in the next information warfare.
Tailored-made disinformation
The second characteristics of China's present (and future) disinformation would be tailored-made to certain target groups, especially its diaspora Chinese community. Overseas Chinese' tendency to "stick to themselves and form distinct diaspora communities within their settling countries"[16] had paved way for Beijing to exert its surveillance, control, and manipulation on its people, regardless of their physical geographical location. And the spread of disinformation could be effortlessly accomplished through these significant features.
For instance, The Foreign Influence Registry Act (Bill C-282) introduced by Canada's former Conservative MP Kenny Chiu was being deviously altered as fake news that are deliberately personalized for the Chinese audience. By portraying the Chinese community as the targeted groups and "victims" of the bill, these disinformation campaigns attempt to generate a perception that the introduction of the bill is correspond to racial discrimination against the community; thereby drawing an equal sign (albeit casual assumption) between the foreign influence registry act and the suppression of pro-China opinion, as well as control and surveillance on organizations and individuals[17] in the overseas Chinese community. Such rhetoric is indeed a discourse of danger and insecurity regardless of its truthfulness (the Chinese race being discriminated, free speech, business, and cultural exchange opportunity on the line)—it helps construct the "Chinese identity" by composing binary opposition of "us versus them"—thus provoking a certain degree of pro-Chinese sentiment and nationalism, especially for those who have always been in a more pro-Beijing stance.
Moreover, dissemination of fake news through via the use of social media like WeChat, WhatsApp[18], increases the sense of familiarity which consequently surge one's susceptibility to disinformation[19]. Such propagation would be difficult to debunk given the fact that it is spread through community channels and end-to-end encryption communication apps.
Perceivably, China will be utilizing disinformation campaign by tailoring to certain target groups. Chinese diaspora community would inevitably be one of them as Beijing seeks to mobilize them in operation of actions that is in favor of the central authorities. The other likeliness would be agitators and organizations that have the potential to provoke political unrest. The latter is particularly alarming—especially if (when) deep fakes are tailored to spark radical actions of certain target group, which includes but not limited to far-right groups and extremists—the consequences could be riots and social turmoil, and if not impossible, a civil war.
If you want peace, prepare for war[20]
The nature of disinformation makes it easy to be deployed with great effectiveness but at a relatively low cost. Whilst social media algorithm facilitates echo chambers and filter bubbles which conveniently trap users in reinforced information consumption patterns, the psychology of disinformation often puts people in vulnerable position as mere repeated exposure would be able to surge one's susceptibility to fake news.
Nevertheless, the world has been witnessing more frequent and intensified disinformation campaign. State-sponsored yet covert disinformation campaign could even take advantages of its clandestine nature to deny responsibility while causing chaos in the other side of the planet by generating political polarization and thus social tear.
Certainly, merely a riot or even a civil war would not bring the U.S. down. But the time bought via such disinformation campaign and social turmoil could be. What if, such chaos is generated in times of China's pre-emptive strike to the island? The use of fake news is only a part of Beijing's hybrid warfare, of which included much more complexed strategies such as the integration of a satellite assault to blackout BMD system in space warfare, and other use of unorthodox methods like Chinese Maritime Militia[21] ("little blue man") in East and South China Sea.
These situations, although hypothetical, are not impossible. Yet these potential dangers have already been undermining public's confidence in traditional media and state's authority, let alone when being seriously tailored and deployed in wartime. As Taiwan's president Tsai has noted, "Taiwan does not seek military confrontation……But if its democracy and way of life are threatened, Taiwan will do what never it takes to defend itself."[22] Akin to Taipei's situation, like-minded democracies that hope for peace and stability must align and prepare for this information warfare as it is fundamentally threatening our liberal democratic society, as well as international security.
After all, from a realist perspective—if you want peace, prepare for war.
---
[1] Disinformation, as a form of fake news, is regarded as "false, incomplete, or misleading information that is passed, fed, or confirmed to a target individual, group, or country". For details, see Shultz, R. H. and Godson, R. (2018). Dezinformatsiya: Active Measures in Soviet Strategy, Washington, D.C.: Pergamon-Brassey, 1984, p.41. and United Nations Educational, Scientific and Cultural Organization, 2018, p.7; Theohary, 2018, p.5.
[2] Greifeneder, R., Jaffé, M., Newman, E. and Schwarz, N., 2021. The Psychology of Fake News. New York: Routledge.
[3] Raska, M. (2015). 'China and the "Three Warfares"'. The Diplomat. Available at https://thediplomat.com/2015/12/hybrid-warfare-with-chinese-characteristics-2/
[4] Miracola, S. (2018). 'Chinese Hybrid Warfare', Italian Institute for International Political Studies. [online] Available at: https://www.ispionline.it/en/pubblicazione/chinese-hybrid-warfare-21853 [Accessed 30 Apr. 2019].
[5] Wigell, M. (2019). Hybrid interference as a wedge strategy: a theory of external interference in liberal democracy. International Affairs, 95(2), pp.255-275.
[6] Ibid.
[7] Greifeneder, R., Jaffé, M., Newman, E. and Schwarz, N., 2021. The Psychology of Fake News. New York: Routledge.
[8] Chesney, R. and Citron, D. (2019). 'Deep Fakes: A Looming Challenge for Privacy, Democracy, and National Security'. California Law Review, Vol. 107, pp.1753-1819.
[9] Rossler, A. et al. (2019) "2019 Ieee/cvf International Conference on Computer Vision (iccv)," in Faceforensics : Learning to Detect Manipulated Facial Images. IEEE, pp. 1–11. doi: 10.1109/ICCV.2019.00009.
[10] Hsu, K., Sangvikar, D. Zhang, Z. and Navarrete, C. (2020). 'Lucifer: New Cryptojacking and DDos Hybrid malware Exploiting high and critical vulnerabilities to infect windows devices.' Palo Alto Networks: Unit 42. 24 June 2020.
[11] Wallace, A. (2020). "Major Data Breaches in 2019." Toronto Sun. Available at https://torontosun.com/news/world/major-data-breaches-in-2019
[12] GPT is an artificial intelligence system built by OpenAI, an AI research organization based in California.
[13] Kreps, S. and McCain, M. (2019). 'Not Your Father's Bots—AI Is Making Fake News Look Real'. Foreign Affairs.
[14] The number is going up every year according to study.
[15] Farrell, H. (2016). 'The Chinese Government fakes nearly 450 million social media comments a year. This is why.' Washington Post. Available at https://www.washingtonpost.com/news/monkey-cage/wp/2016/05/19/the-chinese-government-fakes-nearly-450-million-social-media-comments-a-year-this-is-why/
[16] Forsby, A. (2011). 'The Non-Western Challenger? The Rise of Sino-Centric China'. Danish Institute For International Studies Report.
[17] Today Commercial News. (2021). 'Please spread the message: Conservative MP Kenny Chiu proposed <The Foreign Influence Registry Act> to suppress the Chinese community'. Available at https://todaycommercialnews.com/canada/49207# (〈請廣傳! 保守黨國會議員趙錦榮提「外國勢力註冊」法案打壓華人社區〉,加拿大商報,2021年09月09日)
[18] Bramham, D. (2021). 'Daphne Bramham: Conservatives face ugly barrage over party's China policy'. Vancouver Sun. Available at https://vancouversun.com/opinion/columnists/daphne-bramham-conservatives-face-ugly-barrage-over-partys-china-policy
[19] Greifeneder, R., Jaffé, M., Newman, E. and Schwarz, N., 2021. The Psychology of Fake News. New York: Routledge.
[20] Old Latin saying "Si vis pacem, para bellum" (If you want peace, prepare for war)
[21] Informal navy constituted by the Chinese "citizens".
[22] Tsai, I. W. (2021).' Taiwan and the Fight for Democracy—A force for Good in the Changing International Order'. Foreign Affairs. Available at https://www.foreignaffairs.com/articles/taiwan/2021-10-05/taiwan-and-fight-democracy
U.S.-China Rivalry: Emergence of a New "Cold War"?
On November 16, 2021, A virtual conference was held between USA's President Joe Biden and China's President Xi Jinping addressing all the issues related to security, human rights and mainly over the issues of Taiwan. The result of the summit, which started respectfully soon turned into accusations and threats.
The tensions between US and China seem to increase in the past following years. Whether the issue is related to human rights, trade, security, etc., very rarely do they develop a consensus otherwise mostly they result in disagreements. However, some disagreements such as that over the future of Taiwan have escalated to a point where there is a risk of direct military confrontation. From China's perspective, Taiwan is destined to be theirs using force if necessary. While on the other hand, the USA is prepared and determined to push China back who is using all means i.e., military, economic, and diplomatic blackmail to force Taiwan into submission. Hence, even though both sides refuse to budge and maintain the status quo, both countries are seen to participate in the summit at the same time to put each other on notice.
At the summit held, China's President Xi Jinping warned the US to stop interference on the Taiwan issue, as it is a matter of Intra-China affairs, and if not stopped the USA will only "get burned". USA's President Joe Biden in response prompted their position and defended Taiwan against China's aggression in the past and warned them of serious consequences If China continued its status on Taiwan's issue. The disagreement over Taiwan is a sign of a great future conflict of the dominance over Asia and eventually, the whole world. One can also compare their whole picture with that cold war between the US and Soviet Union. Even though, there is a huge difference between the two eras, like USSR's intention was clearly to become a global power while China as many times stated that they have no such intentions.
However, of seen deeply, there are some similarities where one can find similarities between USSR and China. For example, China emerging as a global power militarily and economically, against the USA which has enjoyed its supremacy after the end of the cold war is and along with Biden framing the conflict between the US and China-based on ideology i.e., a clash between autocracy and democracy and both sides willingness to result to military use if necessary.
China's Rise and USA's Decline
China in the last 45 years has exceeded greatly economically, militarily, etc., and can be termed as a global superpower, resulting in US-China rivalry as the US has continued to enjoy its supremacy even though it has declined over the past years. China's growing economy when compared to USSR was the point why the Soviets collapsed. China in the past 50 years expanded at a greater rate as is also assumed to surpass the US by 2030 further increasing the USA's concerns. China is also seen to have advanced developments in naval, conventional, space, nuclear realms, etc.
Starting with when China emerged in 1949 as an independent state. It suffered greatly in the early years due to foreign interventions, turmoil, disintegration, famines, etc. while the USA at that time was the global superpower owning 40 to 50 percent of the world's economy. After that China's position became apparent in international politics with China in 2001 joining World Trade Organization (WTO), Belt Road Initiative in 2013, etc. further ensured China's geopolitical expansion and its geostrategic enlargement. With China's surprising growth, USA's power has continued to unravel in the post-cold war era. Beginning with the USA's debacles of its wars in Afghanistan, Iraq, the 2008 financial crisis, and the disastrous Trump presidency. All this indicated the decreasing power of the US and the rise of other states like China threatening the global supremacy of the US.
With all the rising tensions especially over the issue of Taiwan both the powerful states are still trying to put in their effort to cool down the tensions. As told by US President Biden in the United Nations that he did not want to have a new "cold war" with China and has tried to cool down the rising tensions with Beijing. He told the United Nations last month that he did not want to see a new "Cold War" with China, and both must tread carefully to avoid any aggressive military confrontation in Asia and beyond. Similarly, China is also seeking to avoid using any unnecessary means and threats that could escalate into a larger confrontation. Both the states fully knowing that the world's survival and wellbeing depends on the two powerful nuclear states.
China: The need to look to the past in order to enter the 21st century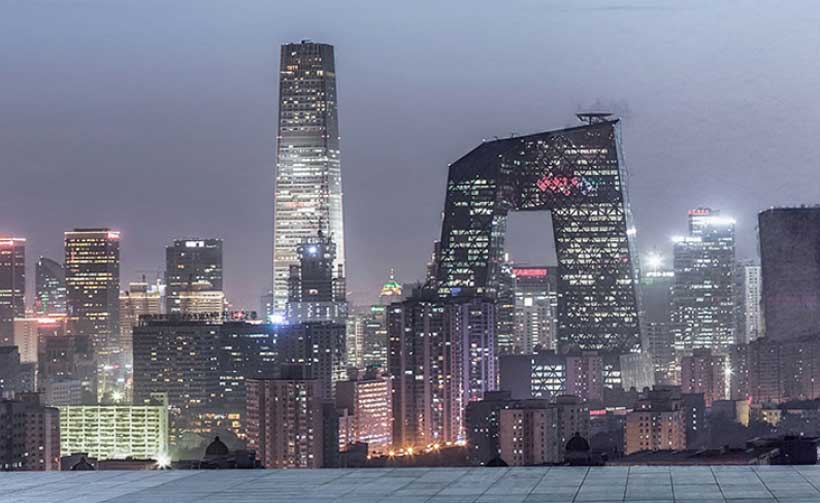 The Communist Party of China (CPC) has always attached great importance to the synthesis of historical experience. As early as the Yanan period in 1945, Mao Zedong pointed out: "If we do not clarify the Party's history and the path the Party has taken in history, we will not be able to do any better".
While entering the new era of reform and opening to the market, Deng Xiaoping said: "Successful experience in history is a valuable asset, but also wrong experience and the experience of failure are a valuable asset. Policies can thus be formulated to unify the whole Party's thought and achieve a new unity".
In 1981, the Sixth Plenary Session of the 11th CPC Central Committee adopted the "Resolution on Certain Questions in the History of our Party since the founding of the People's Republic of China".
Seventy-six years have elapsed since the drafting of Mao Zedong's first historical Resolution and forty years since the drafting of the second historical Resolution. Standing on a new point, looking back to the past and looking forward to the future fully summarises the Party's major achievements and experience in the past century, especially the major achievements of the past 40 years of reform.
The Party Central Committee believes that the important and historic juncture of the centenary of the Party's founding – when the Party and the people achieve the first goal of the centenary and build a moderately prosperous society – means that it is making great strides towards reaching the second goal of the centenary, i.e. building a modern socialist power.
At an important historical juncture, a comprehensive synthesis of the Party's major achievements and historical experience in a century of struggle is of great importance for promoting the further unification of the Party's thought – unification of will and unified action – thus uniting and leading the people of all ethnic groups across the country to achieve new victories of the Socialism with Chinese characteristics in the new era. Far reaching practical and historical significance.
The Party Central Committee believes that the Party's centennial struggle has been fruitful: over a long period of time, a wide range of issues have been addressed and many more are to be studied. In accordance with the needs to summarize history, as well as grasp the meaning of laws, strengthen confidence and advance forward into the future, it is necessary to summarize the Party's history, as well as its achievements in uniting and leading the Chinese people. In particular, it is necessary to study the centuries of revolution, construction and reform in depth.
Combining the basic principles with the specific reality of China and its excellent traditional culture, the country has continuously advanced in the sinicization of Marxism, thus deepening the understanding and mastery of the innovative theory in a new era.
The centuries-long history of the Party's centralized and unified authority and leadership has profoundly understood the distinctive features and political advantages of the Marxist Party itself, thus strengthening political power, in a rejuvenation of both Party's executives and the Chinese nation.
The coexistence of harmony and persistence ensures that the Party always becomes the core of a strong and young leadership in the historical process of adhesion to and development of Socialism with Chinese characteristics in the new era. The courage and strength to set successive goals and move vigorously towards the future.
The Party Central Committee believes that, in summing up the main achievements and historical experience of the centuries of struggle, it is necessary to adhere to the methodology of dialectical and historical materialism, and consider the Party's history from a specific, objective, comprehensive and evolutionary viewpoint, not confusing and even less repeating the mistakes that led other Marxist parties to disappear or – even worse – to turn into servants of two masters like Harlequin: first the Kremlin and then the White House.
The Chinese believe it is necessary to accurately grasp the main theme and traditional nature of their Party's historical development, such as how to properly deal with the mistakes and turning points experienced, learning from success and learning from defeat, and constantly pave the way for the achievement of new goals.
They therefore deem necessary to strengthen ideological guidance and theoretical analysis, as well as clarify the vague and one-sided understandings of some major historical issues, and correct themselves as best as they can.
From the founding of the Party until the beginning of reforms, the major issues of right and wrong – and the related fundamental statements and conclusions – have been fundamentally and successfully applied up to now.
In general, although there have been some problems, after the reform and opening, the progressive direction has been correct and the results have attracted the attention of the world public in many States.
From the 3rd to the 6th Plenary Session of the 11th Central Committee, the results and experience of the new course of reforms and opening, as well as the drive towards Socialist modernisation, were systematically summarised. On the occasion of the 20th and 30th anniversaries of the 3rd Plenary Session, the Party Central Committee drew up summary theses. They highlighted the focus of the new era of Socialism with Chinese characteristics, and helped guide and further strengthen Chinese people's confidence in the Party: focusing on what it is doing and entering a new path with a more vigorous attitude.
The evaluation of major events, significant meetings and prominent figures in Chinese history are sources of experience, teaching and learning. At important meetings, the Party's history was summed up and discussed, reflecting on and understanding every decision of the Central Committee in a century of its history.
In March 2021, the Political Bureau of the Central Committee decided that the 6th Plenary Session of the 19th Central Committee should focus on researching and comprehensively summarizing the major achievements and historical experience in the Party's century of struggle, and established a study group to draft the documents.
The Party recalls its aims and original mission, as well as the strong will and determination to keep it vital. It fully embodies the profound understanding of historical development and has always promoted the initiatives and responsibilities of its mission for the cause and development of its country.
All the country's regions and departments are aware that in the past hundred years the Party united and led the people to continue their struggle in its various historical periods of revolution, construction and reform – to the point that, looking from the outside at what China used to be a long time ago, today we can see a miracle in both the development of the country and that of world socialism and human society.
The Party has completely reversed the historical process of the Chinese nation since the days when it regarded it as a drug exporting country and hunting ground for imperialists, colonialists and capitalists, and has vividly written a magnificent national and ideological chapter on the development of Marxism.
During this long march, the Chinese Party and people have gained an extremely rich and valuable historical experience, and these are the points worthy of a systematic synthesis.
In keeping with the Central Committee's request, the drafting committee has diligently studied the Party's important historical documents; fully assimilated opinions and suggestions from all regions and departments of the country; investigated major issues, and diligently drafted resolutions.
On September 6, 2021, in accordance with the decision of the Political Bureau of the Central Committee, the draft resolution was submitted for evaluation within the Party, including the opinions of some senior members, whose views are highly representative.
It is agreed that the most distinctive feature of the draft resolution is the search for the truth of facts and respect for history. This reflects the Party's original mission over a century of struggle and fully conforms to historical facts.
The discussion of the draft resolution and the assessment of the main events must be in line with the Party's historical documents and the existing narratives and conclusions must be linked.
The draft resolution will surely appear as the political manifesto of Chinese Communists in the new era, so as to keep in mind their original mission and to adhere to and develop Socialism with Chinese characteristics.
In the process of soliciting opinions, various regions and departments have made suggestions. The drafting committee has gradually analysed those opinions one by one so as to draw as much as possible from them. After repeated research and deliberations, 547 amendments and revisions have been made to the draft resolution, fully reflecting the views of each region and department.
In addition to the preamble and concluding remarks, the draft resolution consists of seven parts.
The first part explains that the main tasks facing the Party in this period are to oppose imperialism, feudalism and bureaucratic capitalism, to fight for national independence and liberation, and to create basic social conditions for the rejuvenation of the Chinese nation. It analyses the historical background from which the Party emerged. It summarises the great achievements of the Party that led the people in the revolutionary struggle starting from 1921, marking the founding of the People's Republic of China to the present time. It highlights Mao's thought as a key achievement in advancing the great project of national redemption: from a feudal autocracy for thousands of years to a people's democracy currently at the top of the world. The time when the Chinese nation was slaughtered and victimized by the European and Atlantic powers is over forever, thus creating a new era.
The second part makes it clear that the main task facing the Party in this period is to complete the transition from the new economic system to Socialism, which is a fundamental political prerequisite for the Chinese nation. After the founding of New China, the people have overcome a series of tough challenges, strengthened the new production system and created a new situation in foreign affairs and international politics. A great leap forward has been made from a poor, populous and "oriental" country to a society quite different from the one left by wars and ideological, political and strategic clashes with the imperial-colonialist powers, at first, and later with the Soviet Union and the United States of America. The Chinese Party and people can solemnly declare, with their heads held high, that only through a courageous and tenacious struggle is it possible not only to destroy an old world, but first of all to build a new one. Furthermore, all this has been done by providing bold and innovative interpretations of Marxism in view of developing Socialism and China.
The third part concerns the implementation of reform, market opening and modernisation. It is made clear that the main task facing the Party during this period is to continue to explore the correct path to liberate and develop the social productive forces; to lift people out of poverty, to become wealthy as soon as possible and to provide new vigorous institutional guarantees for the achievement of these goals. The achievements that are attracting world attention are the following: responding cautiously to a series of risky tests concerning the general situation after the great reforms, in favour of the stability of the country; promoting the great cause of reunification of the Motherland and maintaining and promoting world peace.
The fourth part regards the analysis of Socialism with Chinese characteristics. It is a new historical orientation for China's development, as it summarises the theoretical innovations of the 18th Congress. Governing the Party itself in a comprehensive and self-disciplined manner; continuing to build the country economically; deepening reforms and openings in a comprehensive manner, as well as political construction, comprehensive rule of law, cultural leadership, social leadership, respect for the environment, defence and military organisation to safeguard national security. This also means adhering to the system of "one country and two systems". The areas of study will also include diplomatic work, focusing on original ideas, transformative practices, and historical progress and achievements over the past nine years, to provide a more comprehensive system guarantee, a more solid material foundation and a more active spiritual force.
The fifth part deals with the historical significance of the CPC's centuries of struggle through the basis of a comprehensive review and summary of the many decades of its political activity and liberation of the country, which have radically changed the future and destiny of the Chinese people. All this has undoubtedly demonstrated the strong vitality of Marxism in China, and has profoundly influenced the process of world history through the three logics: the historical logic, the theoretical logic and the practical logic of struggle.
The sixth part deals with the historical experience of the Chinese Communist Party over a century of life. It summarises the historical experiences with a fundamental and long-term guiding significance, namely adherence to the theoretical innovation of ideology, to national independence, and to the world needs, when they call for an end to hegemonism by those who claim the right to lead the planet without being called upon by the people. These historical experiences are an organic, systematically complete and interconnected whole, which reveals the fundamental guarantee for the continued success of China's domestic and foreign policies. They reveal the source of China's strength and the fundamental reason why the Party has always taken the initiative in history, without desiring fathers or protectors, i.e. maintaining its advanced autonomous nature. Historical experiences are gems accumulated through long-term practice. They are the spiritual wealth created by the Party and the Chinese people – hence they must be cherished, as well as last for a long time and be continuously enriched.
The seventh part focuses on the Chinese Communist Party in the New Era. It dwells on the entry into the second centenary, for which the whole Party must work hard to achieve the goal set, with the perseverance of clinging to its country and not letting go, and for which the Party's basic theories must be adhered to. The basic policy line and strategy of fostering high quality development and committing to the promotion of the prosperity of the people, the country and the multimillennial beauty of China. The Party must always maintain flesh and blood contact with the people and safeguard and develop the fundamental interests of China's people and ethnic groups. For Party leaders, the principle to keep in mind, is "be born in trouble and die in happiness". It means always having a long-term vision, being prepared for danger in times of peace and continuing to promote the new great project of national construction.
The Party urges us not to forget the sufferings of the past, so as to be worthy of today's mission, which leads to the great dreams of the future. For the CPC, it is essential to learn from history, create and shape the future, work hard and move forward with courage. It must continue to make unremitting efforts to enter the second centenary.