Indian Foreign Policy towards Neighboring Countries
Chanakya Kautilya an ancient scholar said "Your neighbor is your natural enemy and the neighbor's neighbor is your friend"
Indian foreign policy is based on the philosophy of Chanakya, the neighboring countries are affected by Indian policies. India has issues and conflicts with all neighboring counties including China, Pakistan, Sri-Lanka, Bangladesh and Myanmar. Recently India has abrogated unilaterally the article 370 and 35A in order to annex the disputed territory between India and Pakistan. According to the realist, scholars state it has to maximize the powers in order to become a regional hegemon and also it can lead towards world powerful state status. Indian foreign policy based to become a world powerful country by maximization of powers by several means like India is one of the world's largest buyers of weapons from the USA, France, and Russia. The Modi Government has abrogated the article 370 unilaterally and annexed Kashmir into Indian federation, this move has changed the disputed status of Jammu and Kashmir under the resolutions of United Nations Security Council. Pakistan is the party to the Kashmir conflict but the Indian government repeatedly saying it's an internal matter which is not acceptable for Pakistan and also it's the violation of United Nations Security Council resolutions. The people of the state of Jammu & Kashmir has the right to decide by their own will, the Indian government has no right to subjugate them by force and locked them in a curfew.
The recent Indian move aims to crush the spirit of resistance and resilience of Kashmiris in the name of development. There's a word for supposed development that comes with assumed moral superiority and economic rationality, in the shadow of the gun, with no input from the people affected, and based on the fantasies of a foreign power.India claims to be a post-colonial democracy does not change this fact no colonial venture in contemporary times has dared name itself as such. Kashmiris are claimed in the name of democracy and further colonized in the name of development.
In the light of above-mentioned issues and disputes with all neighboring countries, it's very simple and easy to understand the Chanakya's thinking in Indian foreign policy. Actually, India is considering as a regional hegemon in South Asia. But countries like Pakistan do not accept any kind of Indian supremacy and hegemony in the region. Every state has her own national interest and priorities so other nations of the region considering India's foreign policy behavior as a threat to their security and sovereignty. India has a long history of supporting Tamil tigers against Sri-Lanka and also in 1962 there was a limited war between China and India. With all these differences and hegemonic behavior, Indian foreign policy considers a threat to the neighboring countries and also for sustainable peace in the region.
The current Modi government has hegemonic desires beyond the borders, after the illegal alteration of disputed J&K status Modi government is threating Pakistan and encouraging a nuclear war in the region. With this hegemonic desires, India wants to perceive her goals to become a regional power against China. Actually, the growing influence and investment of China in South Asia makes India uncomfortable because India considers China as an obstacle to achieving her goals. China's investment and building of China-Pakistan Economic Corridor (CPEC) will bring economic prosperity for Pakistan. But the hegemonic behavior of India is creating hurdles and supporting anti-Pakistani propaganda across the region. Every state has the right to think and act in order to protect her national interest. Pakistan's national interest is to maintain cordial relations with all neighboring countries but the issue of J&K must be addressed and resolve in the light of UNSC resolutions.
The state of Jammu and Kashmir never belongs to India, it is disputed territory between Pakistan and India, and it is the undecided territory of the partition of the subcontinent. The recent alteration of the disputed status of J&K deteriorated the diplomatic relation between Pakistan and India. All political leadership of Kashmir behind the bars and illegal detention of innocent civilians. In fact, the Kashmir valley is the world's most militarized region. The Indian government has no right to decide unilaterally the fate of people of J&K. there are three stakeholders in this issue, India, Pakistan and people of J&K. So without any consent from the other two stakeholders, India can't reform any policy which can alter the disputed status of the region.
The world must realize and come to mediate in the issue in order to protect the mass killings, the genocide of innocent civilians by Indian armed forces and Hindu extremist groups. Basically, the Indian so-called secular democracy has turned into extremist Hindu state, these extremist groups believe in the destruction of other nations, their mindset is full of hatred and they kill innocent people to fulfill their holy spiritual desires. The power exercised by the army against the civilian population would further worsen the hanging situation of the region. The two nuclear power states may go for war if there will be no third-party mediation. It is the duty and responsibility of the United Nations Security Council to come out from the air-conditioned offices and put pressure on the Indian government to protect the lives of civilians. The main objective of international institutions (UN)is to maintain peace and security in the world. This hegemonic behavior of the Indian government may drag Pakistan into a war. It's time for superpowers to play their role and bring the Indian government into the negotiations table.
The man who saved the world from Pakistan
But for a few brave souls like Frits Veerman, Pakistan would have become the world's most frightening nightmare. Not that it is not today but it could have been worse: we could have been facing a nuclear Armageddon now.
Veerman, a professional photographer in Amsterdam, was one of the first to ring warning bells about Pakistan's skullduggery in stealing nuclear documents, materials and technology to build its own nuclear bomb. His warnings were brushed aside, he was forced to keep quiet, sacked and harassed to no end for speaking the truth. In a just world, he should have been hailed as an icon of courage. He died in relative obscurity recently.
His story will, however, continue to live, a story of courage to speak out in a world where truth often falls to realpolitik. When Pakistan was running a big nuclear smuggling ring from its diplomatic missions and other agencies, governments and security officials in different parts of the world chose to look the other way. In fact, many connived in the colossal thievery. They knew what Khan and his associates were doing but business and political interests trumped over reason.
Veermen was the only one to say that `the emperor was naked`. He could have easily succumbed to pressure or greed but he did not, and even at a great cost to his life, he chose to speak out, rather than keep quiet.
Veerman discovered the Pakistani game when he was a young professional photographer in Amsterdam. He used to work at a consultancy firm, FDO (Fysisch-Dynamisch Onderzoek), as a technical photographer. An important client of FDO was Ultra Centrifuge Netherlands which was part of a top secret project run by a consortium of Dutch, British and German scientists at a nuclear plant in Almelo. In May 1972, a young and charming Pakistani scientist, Abdul Qadeer Khan joined the team as a translator of technical documents. He soon became friends with Frits Veerman. He took pictures of centrifuges for him. The two shared an office and met at dinners in the evening. Veermen was introduced to Khan's wife and two daughters and often went to their house for dinner.
Khan quickly expanded his circle of friends and he would freely access areas at the nuclear plant which were hitherto prohibited. It was sometime in 1973, a year after the Pakistani joined the consultancy firm, that Veermen had his first doubts. He thought there was something fishy about the manner in which the Pakistani was charming his way through the rank and file of the establishment.
It was two years later that Veermen's suspicions became stronger. He realised that the young Pakistani was in fact a thug–he was stealing classified papers from the plant. This happened one day when he went to Khan's house near Schiphol airport for dinner.
What he saw took his breath away. He saw top secret centrifuge drawings lying around in Pakistani scientist's house. They were supposed to be at the plant and locked up in vaults. As Veerman later recalled in an interview with BBC, "That was my biggest worry, what was he doing with those drawings? All the little pieces of the jig-saw put together made me come to the conclusion that Abdul was spying." Khan asked him to photograph the documents for him but Veermen refused. He also happened to overhear a telephonic conversation between the Pakistani and his old professor in Leuven about sensitive centrifuge matters. Veerman lost no time in reporting the matter to his superiors. His seniors heard him out and told him to keep quiet. He was asked not to speak about what he saw and found to anyone.
In late 1975, when AQ Khan realised that he was coming under greater scrutiny from a multitude of agencies, he took leave from the office, and along with his family flew back to Pakistan. He never returned. What many did not realise for some time was that Khan had smuggled out precious drawings and a no less useful rolodex of key suppliers of nuclear material and technology in Europe and elsewhere.
But Veerman had not heard the last of Khan. From Pakistan, his former friend wrote to him frequently seeking answers to technical questions about nuclear technology. When he showed one such letter to his superiors, he was asked to burn it. Less than a year after Khan fled Amsterday, FDO held a meeting on the issue where Veerman repeated his assertion that Khan was a spy. Veerman later gave a statement about Khan to Dutch police. But, as Veerman were to find out later, his blunt accusations did not endear him his superiors or others in the government. In fact, the nuclear consortium and consultancy firm, FDO, were delighted when Khan sent his emissaries with a long list of items and work he wanted to contract to European firms. Soon after, Khan's technicians began arriving at FDO to take a " "a course in 'how to build an ultracentrifuge'', Veerman commented.
In 1978, Veerman lost his job. No reasons were given but he knew he was being sacrificed for speaking out against Khan's smuggling ring and the complicity of the nuclear plant officials as well as government authorities. The powerful nuclear industry lobby did not want any investigation because it would have exposed its laxity and complicity. The government too was not keen on any probe because it would have been embarrassing and would have impacted diplomatic relations with some countries. So they all kept quiet. The one man who spoke was asked to shut up.
In 1983, during a meeting with FDO officials, when he realised that his only crime was his outspokenness, Veerman was furious and decided to tell the story to a Dutch newspaper. But nothing came out of his expose and he quietly retreated to a lowly paid job and into obscurity. The state, however, chose to punish him further–he was put on an international watch list and for many years questioned by police whenever he travelled abroad. He was stalked by the police. In one such instance, his family in a car was stopped by armed police.
It was only in 2016 that his role in breaking the world's most dangerous nuclear smuggling network was acknowledged by the authorities. The Whistleblowers Authority, a Dutch institution created in 2016, came to the conclusion that Veerman was unfairly treated at the time, as it considered it likely that whistleblowing was the reason for firing him in 1978. A recent report of the Huis voor Klokkenluiders, the Dutch Whistleblowers Authority, showed that the agency had finally absolved Veerman of any charges and in fact pointed out hy he, and not Khan, was punished.
In many ways, Veerman's honesty and tenacity saved the world from even a more dangerous Pakistan. His act of courage deserves international recognition.
Pakistan and Germany are keen to Sustain Multifaceted and Mutually beneficial Cooperation
Pakistan has varied history of relationship and cooperation with other countries in international arena. Despite of proactive foreign policy Pakistan has been struggling to acquire global or regional status as a major power. Now in the age of globalization, the foreign relations between states have become more significant than before. Global and regional organizations, societies, economic zones and countries have network to attract and develop relationship among them. A major goal of Pakistan's foreign policy is to develop good relations with international community and to handle global and regional issues. Activism of Pakistan's foreign policy reflects on the domestic socio-economic development. The national interest of Pakistan also support to regulate inputs from the external atmosphere into internal situation and to strive security and territorial integrity in the region and glob which always remained top concern of Pakistan. As bearing geo-strategic position, Pakistan seeks good relations with regional and global powers like America, China and European Union. Within European Union Germany has emergence as the developed economy in Europe. It is not only playing vital role within European Union but at the global level. Pakistan is also enjoying cordial relations with Germany on the base of common interest and perception on all international issues. Germany is also very keen to see sustainable development in Pakistan and acknowledges that the Pakistan is playing constructive role for regional peace. Germany greatly values Pakistan intense to strengthen multifaceted and mutual beneficial cooperation. Both the countries have been engaged on political, economic and socio-cultural partnership.
In past, East and West Germany had tilted towards forming alliance with India in 1950s but in 1960s, President Ayob Khan's visit to West Germany established economic relation between both the countries. Post Pak-India war 1971, East Germany was the first country of the Europe who recognized Bangladesh. During 1990s, Pakistan and Germany established Pakistan German Business Forum and Germany had become the fourth largest trade partner of Pakistan in 2000. Germany also was ally of Pakistan in the war against terrorism in the north-west part of the country. Since the last few years, both the countries developed trade relations as well as Germany invested in the field of science and technology in Pakistan. On August 24, 2014, Germany built Pakistan Gate in Berlin to provide business and trade facilities to the businessmen of both the countries.
In November 2018, Pakistan offered Germany to join CPEC and to invest in the Special Economic Zone (SEZs). The mutual trade between both the countries enhanced to 3.0 billion euro in 2019.In 2021, Both Pakistan and Germany are celebrating 70th anniversary of establishment of bilateral relationship. Both the countries are planning to undertake several activities in this regard. Last month German Ambassador visited Karachi Chamber of Commerce and industries to call German companies, entrepreneurs and investors to earn from the potential and opportunities which are available in Pakistan and to bring business communities of both the countries more closer as well. Foreign minister of Pakistan has visited to Germany and meeting with business and members of Pakistani community. The foreign Minister held meetings with the leadership of Germany and repeated the desire of expansion of bilateral economic activities and exchange of technology. Both sides also discussed rapidly changing situation of Afghanistan and South Asian region. During the discussion, Pakistani Foreign Minister Shah Mehmood Qureshi and Foreign Minister of Germany Heiko Mass, Pakistan and Germany agreed to review the entire gamut of Pakistan-Germany relationship and tools of further deep bilateral cooperation in the field of trade, investment security and defense, health, education, tourism. The mass of both the countries want to utilize the potential of good relationship but it is observed that both sides have lack of political hierarchy, dedication and sincerity in past. The development and expansion of bilateral relationship lies on the path of peaceful coexistence and serious changes in the socio-economic structure is needed. Peace process with the neighboring countries like Afghanistan and India may attract Germany to invest in CPEC projects and other local project of education, vocational training, dam construction, tourism and economic activities in Pakistan. There is a need to organize a forum for the students and scholars of both the countries could interact and exchange their expertise for academic, economic and technology growth. There is potential of people to people interaction and development of cooperation between Pakistan and Germany. Pakistan may be more benefit from the relationship with Germany if the serious efforts be made on government level.
Modi's Illiberal Majoritarian Democracy: a Question Mark on the Future of Indian Minorities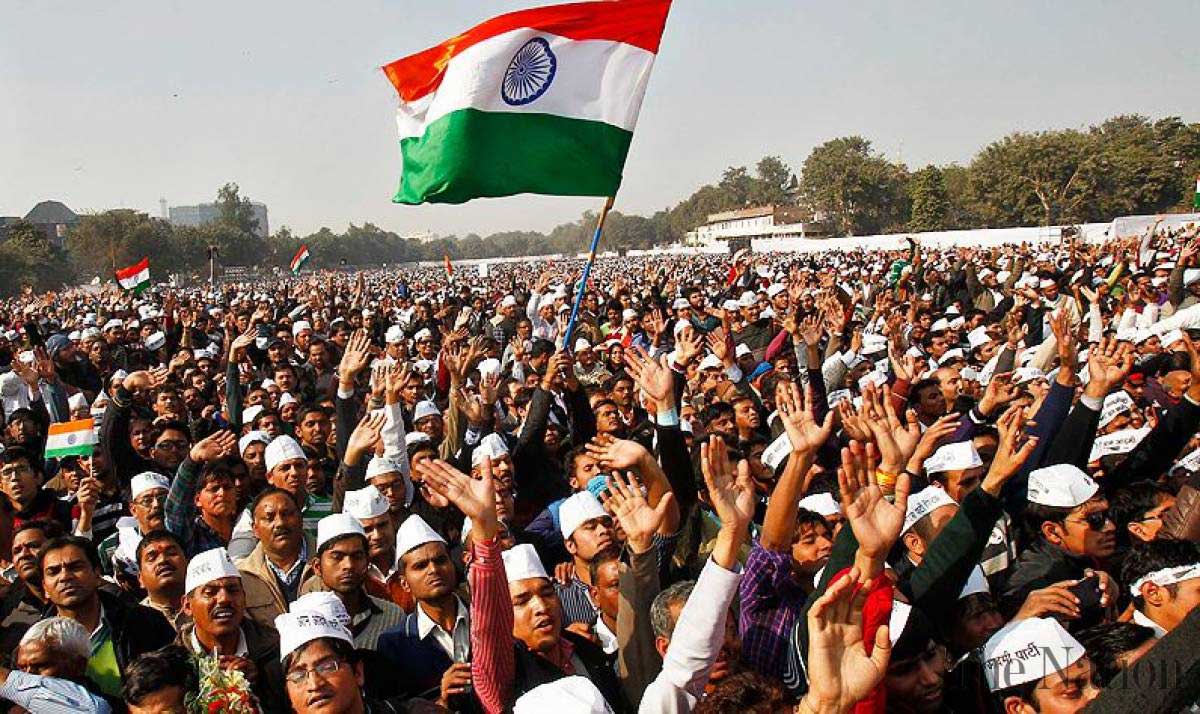 The word majoritarian is an adjective which relates to or constitutes a majority, majoritarian politics, or majoritarian democracy. It can be defined as a traditional political idea, philosophy or a practice according to which any decision whether political, social, or economic of an organized society should be made by a numerical majority of that society or it can be defined as a traditional political philosophy that stresses that a majority usually branded by religious, language, social class that also includes other recognizing factors of individuals in a society are subject to a level of superiority in a society because of which they have a say in every affair of a society. The concept of majoritarian dispensation in India under Narendra Modi has deep links with four other political philosophies i.e. Populism, Nationalism, Authoritarianism, and Sultanism. Before exploring Narendra Modi's majoritarian policy of governance in India and its effects on the future of Indian minorities, I will first uncover the link of majoritarianism to political philosophies as mentioned.
A majoritarian leader is actually a populist leader who works hard for the concerns of people that who thinks are being ignored by the established elite groups in a society, and who always present himself as a new man mostly of a modest and plebeian background against old political establishment, in spite of the fact that who is a seasoned political figure, but usually not centre stage. This is exactly what Narendra Modi is, because in his 2014 election campaign, he presented himself as a new man against the Ghandi's family's old political system despite the fact he was CM Gujrat at that time. He also presented himself as someone who belongs to a very plebeian background that he had to work in his father's tea shop when he was a child. Whereas, nationalism is a political idea or a philosophy that promotes and protects the interests of a particular nation, nationalism is the bedrock of most of the populists and NarendraModi is no exception. NarendraModi is a majoritarian national-populist leader who since his childhood has been the member of RSS, and now is a full time pracharak of RSS ideology that stresses that Hindu are the true and only sons of this Indian soil.
Majoritarian national- populist leaders like Narendra Modi are basically authoritarian leaders who reject political pluralism, and this is exactly what Modi is doing in India.Modi and the BJP has made it clear that no other party should compete with it, or is even needed, as indicative from its slogan of a 'Congress Mukt Bharat' (a Congress-free India).Whereas, Sultanism is a form of authoritarian government and according to Max Weber NarendraModi is a new sultan of India who is pushing India towards illiberal democracy by rejecting all kind of civil liberties particularly of Indian Muslim minority.
Modi's majoritarian policy of governance in India is basically the promotion of majoritarian democracy that asserts Hindus a special and superior status in India because they constitute 80.5% of total Indian population and that this majoritarian policy protests Hindutva ideology that stresses that Hindus are the only sons of this soil and that strengthen the Hindu community. This majoritarian democracy is a big question mark on India as the world biggest liberal democracy because continuous violence, rejection of civil liberties, and crimes against the minorities that are Muslims, Sikhs, and Christians have been on the increase. About 1.8 million people who are minority communities are tortured in police custody every year. The word murder of minorities has been replaced by the term encounter killings. Torture have increased to such a huge extent that it questions the credibility of the rule of law and criminal justice. Hindu nationalists are revolting all around India especially against Muslims because they are the largest minority in India constituting 13.4% of total population and because Hindus have resentment toward their religion, Christians and Sikhs are no exception to their violence because they too constitute 2.3% and 1.9% of total Indian population.
Unfortunately, India under Narendra Modi is crawling from the world's biggest liberal democracy to illiberal majoritarian democracy which is promoting and safeguarding only Hindu's civil rights and liberties and that which is negating minority's civil liberties and civil rights especially rights and liberties of Muslims of India. One such example of this is the Citizenship Amendment Bill (CAB).Under the act, for the first time in India, religion is a basis for granting citizenship. According to some this citizenship amendment bill by BJP is an intentional act in order to marginalize Muslims from mainstream politics. In addition to this, Muslims are not only being tortured at their religious places for their religious affiliations, but they are also being tortured at their educational institutions which is evident from a video of 15 December 2020, where Delhi police brutally tortured Muslims students of Jamia Millia Islamia university.
Keeping in mind Narendra Modi's illiberal majoritarian democracy, the future of liberal democracy or pluralistic India appears to be gloomy, where the future of Indian minorities especially Muslims is a big question mark.