COVID-19: How social and economic sectors are responding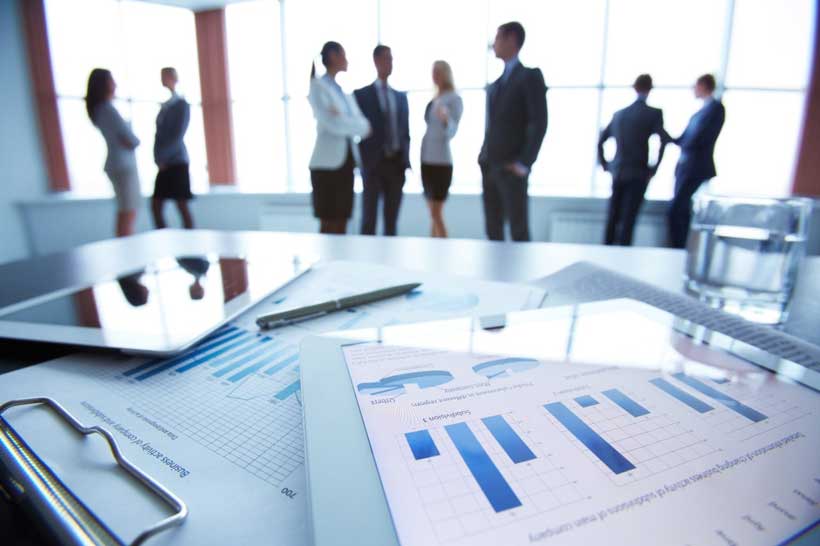 The COVID-19 crisis is having a devastating effect on workers and employers in all sectors. Workers in essential services such as health and frontline emergency response are at high risk of infection. Grocery workers, flight attendants and autoworkers, are among those who have seen both their health and livelihoods threatened by the pandemic.

In a series of briefs the ILO has captured the impact of the crisis on several social and economic sectors, including public emergency services (PES), health services, education, food retail, automotive, tourism, civil aviation, agriculture, maritime shipping and fishing, and the textiles, clothing, leather and footwear (TCLF) industries.

The briefs reveal a picture of courage shown by the public emergency and health workers that fight the pandemic, and by the teachers, seafarers, shop keepers and other essential workers that keep our societies functioning.

They also reveal massive losses, both of output and jobs across all sectors. Developing countries will be hit hardest, and poverty is on the rise.
The analysis also outlines the drastic measures taken by governments, employers and workers to contain the virus and limit the damage to enterprises, livelihoods and the wider economy.

These measures have focused on four immediate goals: Protecting workers in the workplace; supporting enterprises, jobs and incomes; stimulating the economy and employment; and relying on social dialogue based on international labour standards to ensure that countries and sectors recover quickly and better.

"Many of our member States are taking unprecedented measures to protect frontline workers and to lessen the impact on businesses, livelihoods and the most vulnerable members of society," said Alette van Leur, Director of the Sectoral Policies Department of the ILO. "We must increase investment in safe and decent working conditions for frontline workers and ensure that this pandemic does not leave long-lasting scars on economies, people and jobs."
Sector Snapshots
The travel and tourism sector – which prior to the COVID-19 outbreak, was expected to make up 11.5 per cent of global Gross Domestic Product (GDP) – has been particularly hard hit. The European Union's tourism industry is estimated to be losing around €1 billion in revenue per month as a result of the outbreak.
The impact on employment in the shipping sector, which has two million seafarers, is substantial. The cruise sector, with 250,000 seafarers, has been particularly badly affected, as some countries have advised against travel by cruise ship and major cruise companies have suspended operations.
The automotive industry is also struggling with an abrupt and widespread stoppage in economic activity, as workers are told to stay at home, supply chains grind to a halt and factories close. In 2017 direct employment in the industry was estimated at nearly 14 million workers, globally.
Due to the severity of travel restrictions and the expected global recession, the International Air Transport Association (IATA) estimates that industry passenger revenues could plummet by US$252 billion, 44 per cent below the 2019 figure.
In the textiles, clothing, leather and footwear (TCLF) industries, quarantine measures have suppressed consumer demand. In Bangladesh order cancellations have led to lost revenue of around US$3 billion, affecting some 2.17 million workers.
Agriculture and food security has also been badly affected. For example, the recent temporary suspension of one of the world's largest tea auctions in Mombasa, Kenya, where tea from many eastern African countries is traded, could have a devastating effect on local, national and regional economies if it is prolonged.
Responses
In response, countries have taken steps to bolster key sectors and lessen the socioeconomic impact of the pandemic. Measures include economic assistance packages, tax moratoriums, extended deadlines, social security contributions, as well as wage subsidies, loans and guarantees for workers.
Spain has extended a credit line of €400 million to cover all Spanish business enterprises and self-employed workers in the passenger transport, hospitality and restaurant industries.
In Namibia, the Economic Stimulus and Relief Package includes Namibian dollars (NAD) 200 million of guarantees for low-interest loans for farmers and agricultural businesses, including cash flow-constrained farmers and agricultural SMEs that have experienced a significant loss of revenue. A one-time Emergency Income Grant of NAD 750 will be provided to all formal and informal workers who have lost their jobs.
In Japan, the government, working with the Japan Automotive Manufacturers Association (JAMA), has set up the Novel Coronavirus Countermeasures Examination Automobile Council, to share information between car manufacturers, auto part and component suppliers.
In addition to increasing spending on health, some countries are also allocating more resources to police forces to help implement mitigation measures. For example, in Australia, the United Kingdom and the United States, police forces have been strengthened to help them implement pandemic mitigation measures, including through training and the supply of personal protective equipment (PPE).
In Argentina an agreement between the federation of health workers' associations and the Government provides a guarantee that all health-care workers will continue to earn full salaries while in quarantine, and will be eligible for free transport during the pandemic, subsidized by the Government.
Textile factories in some regions of Sri Lanka have temporarily shut down under government directives, with workers entitled to paid leave. In Cambodia, suspended workers can receive 40 per cent of their salary from their employer and an additional 20 per cent from the government. Cambodia also suspended National Social Security Fund contributions for garment and textile factories who have been affected by a shortage of raw materials because of COVID-19.
In all the affected sectors the ILO has urged governments to extend social protection to all and is advising on measures to promote employment retention, short-time work, paid leave and other subsidies, to ensure that the economies, labour markets and industries will become stronger, more resilient and more sustainable when the pandemic resides.
Greenpeace Africa reacts to DRC President's decision to suspend illegal logging concessions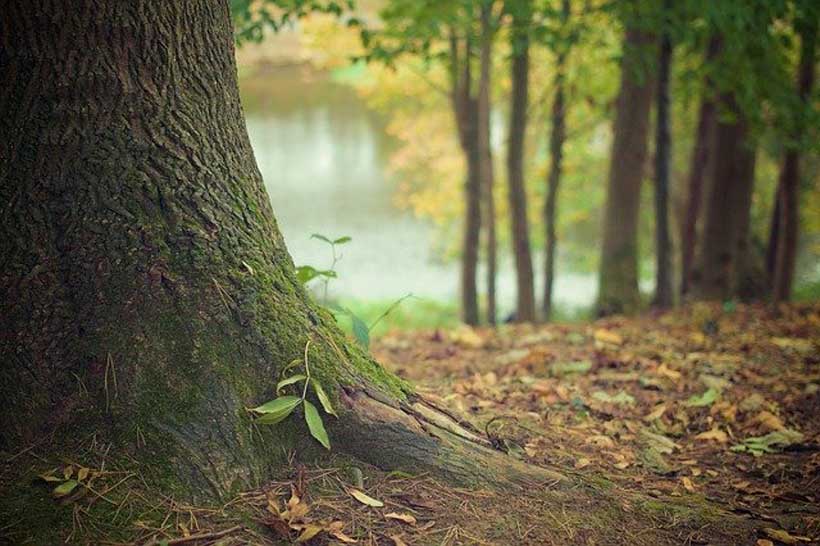 The President of the Democratic Republic of Congo (DRC), Félix Tshisekedi, ordered on Friday, October 15th, the suspension of all dubious logging concessions, including the 6 granted in September 2020. Greenpeace Africa, one of the civil society organizations that denounced these concessions, applauds the decision taken by the Head of State and encourages him to remain vigilant and ensure its effective execution by Deputy Prime Minister Ms. Eve Bazaiba.
Greenpeace Africa reiterates its call for maintaining the moratorium on new industrial logging concessions to prevent a human rights and climate catastrophe. This logging sector, characterized by bad governance, favors corruption and remains out of touch with the socio-economic needs of the Congolese people and the climate crisis we live in.
Irène Wabiwa Betoko, Head of the International Congo Basin Forest Project of Greenpeace: "The decision of H.E. President Tshisekedi against the illegal actions of former Minister Nyamugabo sends an important message to the Congolese people and their government. It is also a red light for the plans of Ms. Ève Bazaiba, current Minister of the Environment, to open a highway to deforestation by multinational logging companies through lifting the moratorium on new industrial concessions."
The President asks to "Suspend all questionable contracts pending the outcome of an audit and report them to the government at the next cabinet meeting." Greenpeace Africa maintains that the review of illegalities in the forest sector must be transparent, independent, and open to comments from civil society organizations.
Ms. Wabiwa adds that "Both the protection of the rights of Congolese peoples and the success of COP26 require that the moratorium on granting new forest titles be strengthened. We again call on President Tshisekedi to strengthen the 2005 presidential decree to extend the moratorium."
Ms. Wabiwa concludes that "instead of allowing new avenues of destruction, the DRC needs a permanent forest protection plan, taking into account the management by the local and indigenous populations who live there and depend on them for their survival."
Standards & Digital Transformation – Good Governance in a Digital Age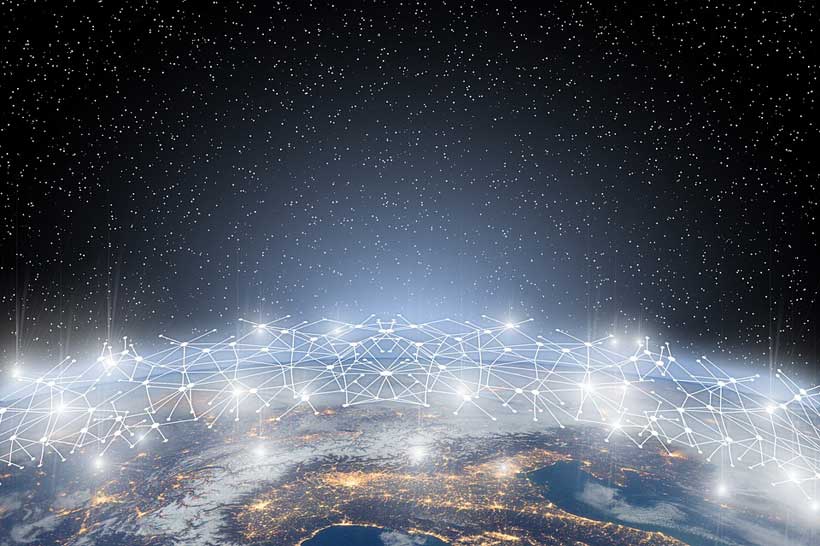 In celebration of World Standards Day 2021, celebrated on 14 October every year, the United Nations Industrial Development Organization (UNIDO) is pleased to announce the launch of a brochure, "Standards and Digital Transformation: Good Governance in the Digital Age".
In the spirit of this year's World Standards Day theme "Shared Vision for a Better World", the brochure provides insights into the key drivers of the digital transformation and its implications for sustainable development, particularly people, prosperity and planet. Noting the rapid pace of change of the digital transformation, with the COVID-19 pandemic serving as an unanticipated accelerator, the brochure highlights the role of standards in digital transformation governance. It further considers the principles necessary for guiding the collaborative development of standards in the digital technology landscape to ensure that the technologies remain human-centered and aligned to the goals of sustainability.
This year's World Standards Day theme highlights the Sustainable Development Goals (SDGs) representing a shared vision for peace and prosperity, for people and planet. Every SDG is a call for action, but we can only get there if we work together, and international standards offer practical solutions we can all stand behind.
This brochure is a summary of a publication set to be released in November 2021.
Download it here.
UN: Paraguay violated indigenous rights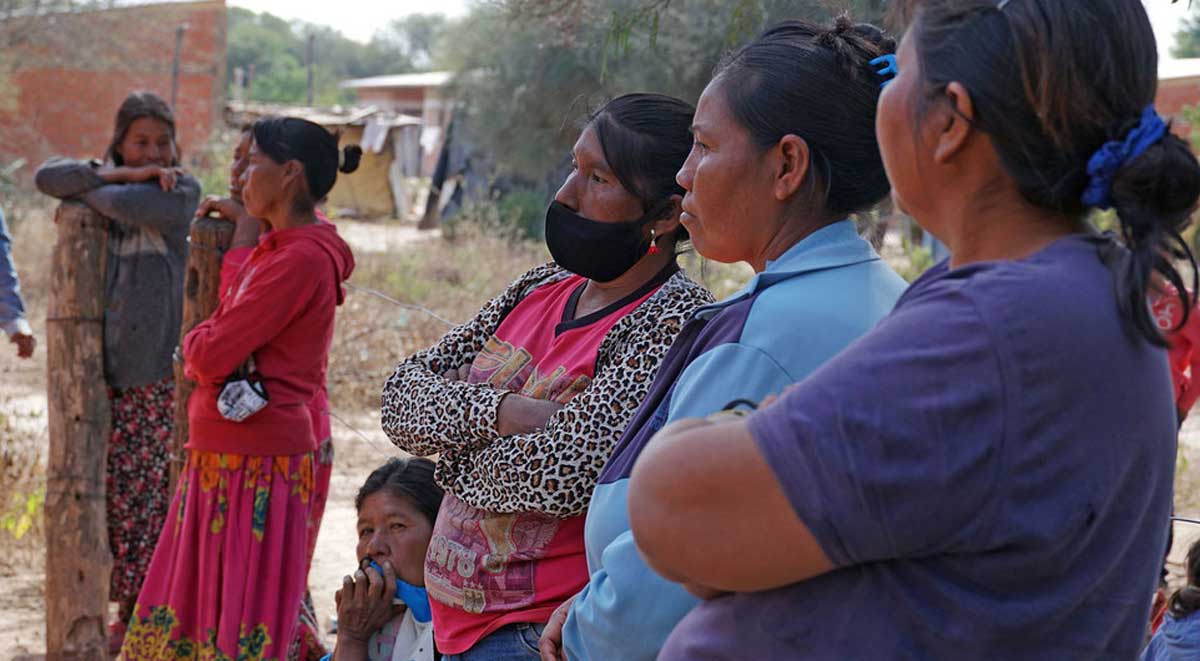 Paraguay's failure to prevent the toxic contamination of indigenous people's traditional lands by commercial farming violates their rights and their sense of "home", the UN Human Rights Committee said in a landmark ruling on Wednesday.
The Committee, which is made up of 18 independent experts from across the world, monitors countries' adherence to the International Covenant on Civil and Political Rights.
Lands represent 'home'
The decision on Paraguay (in Spanish) marked the first time it has affirmed that for indigenous people, "home" should be understood in the context of their special relationship with their territories, including their livestock, crops and way of life.
"For indigenous peoples, their lands represent their home, culture and community. Serious environmental damages have severe impacts on indigenous people's family life, tradition, identity and even lead to the disappearance of their community. It dramatically harms the existence of the culture of the group as a whole," said Committee member Hélène Tigroudja. 
The decision stems from a complaint filed more than a decade ago on behalf of some 201 Ava Guarani people of the Campo Agua'e indigenous community, located in Curuguaty district in eastern Paraguay.
The area where they live is surrounded by large commercial farms which produce genetically modified soybeans through fumigation, a process which involves the use of banned pesticides.
Traditional life affected
Fumigation occurred continuously for more than 10 years and affected the indigenous community's whole way of life, including killing livestock, contaminating waterways and harming people's health.
The damage also had severe intangible repercussions, according to the UN committee. The disappearance of natural resources needed for hunting, fishing and foraging resulted in the loss of traditional knowledge. For example, ceremonial baptisms no longer take place as necessary materials no longer exist.
"By halting such ceremonies, children are denied a rite crucial to strengthening their cultural identity," the Committee said.  "Most alarmingly, the indigenous community structure is being eroded and disintegrated as families are forced to leave their land." 
Toxic exposure
The indigenous community brought the case to the Human Rights Committee after a lengthy and unsatisfactory administrative and judicial process in Paraguay's courts.
"More than 12 years after the victims filed their criminal complaint regarding the fumigation with toxic agrochemicals, to which they have continued to be exposed throughout this period, the investigations have not progressed in any meaningful way and the State party has not justified the delay," the Committee said in its decision.
Recommendations, reparations
Members found Paraguay did not adequately monitor the fumigation and failed to prevent contamination, adding "this failure in its duty to provide protection made it possible for the large-scale, illegal fumigation to continue for many years, destroying all components of the indigenous people's family life and home."
The Committee recommended that Paraguay complete the criminal and administrative proceedings against all parties responsible and make full reparation to the victims.
The authorities are also urged to take all necessary measures, in close consultation with the indigenous community, to repair the environmental damage, and to work to prevent similar violations from occurring in the future.