COVID-19: How social and economic sectors are responding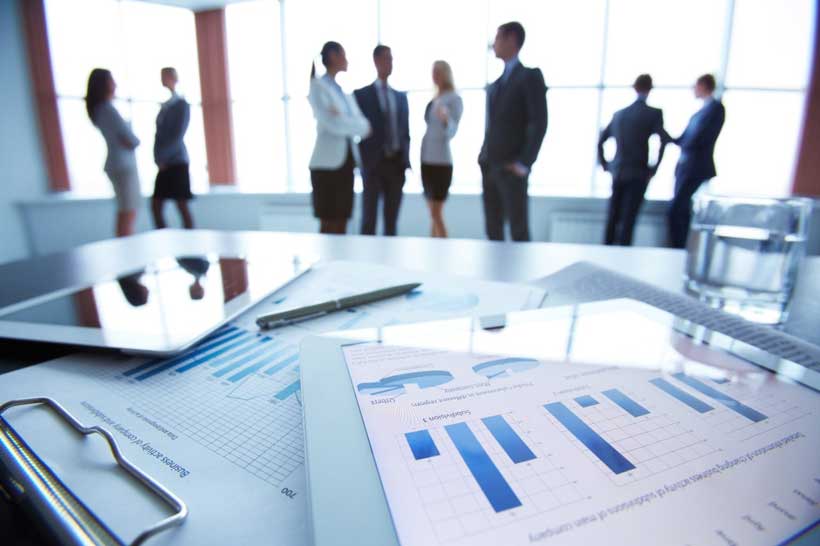 The COVID-19 crisis is having a devastating effect on workers and employers in all sectors. Workers in essential services such as health and frontline emergency response are at high risk of infection. Grocery workers, flight attendants and autoworkers, are among those who have seen both their health and livelihoods threatened by the pandemic.

In a series of briefs the ILO has captured the impact of the crisis on several social and economic sectors, including public emergency services (PES), health services, education, food retail, automotive, tourism, civil aviation, agriculture, maritime shipping and fishing, and the textiles, clothing, leather and footwear (TCLF) industries.

The briefs reveal a picture of courage shown by the public emergency and health workers that fight the pandemic, and by the teachers, seafarers, shop keepers and other essential workers that keep our societies functioning.

They also reveal massive losses, both of output and jobs across all sectors. Developing countries will be hit hardest, and poverty is on the rise.
The analysis also outlines the drastic measures taken by governments, employers and workers to contain the virus and limit the damage to enterprises, livelihoods and the wider economy.

These measures have focused on four immediate goals: Protecting workers in the workplace; supporting enterprises, jobs and incomes; stimulating the economy and employment; and relying on social dialogue based on international labour standards to ensure that countries and sectors recover quickly and better.

"Many of our member States are taking unprecedented measures to protect frontline workers and to lessen the impact on businesses, livelihoods and the most vulnerable members of society," said Alette van Leur, Director of the Sectoral Policies Department of the ILO. "We must increase investment in safe and decent working conditions for frontline workers and ensure that this pandemic does not leave long-lasting scars on economies, people and jobs."
Sector Snapshots
The travel and tourism sector – which prior to the COVID-19 outbreak, was expected to make up 11.5 per cent of global Gross Domestic Product (GDP) – has been particularly hard hit. The European Union's tourism industry is estimated to be losing around €1 billion in revenue per month as a result of the outbreak.
The impact on employment in the shipping sector, which has two million seafarers, is substantial. The cruise sector, with 250,000 seafarers, has been particularly badly affected, as some countries have advised against travel by cruise ship and major cruise companies have suspended operations.
The automotive industry is also struggling with an abrupt and widespread stoppage in economic activity, as workers are told to stay at home, supply chains grind to a halt and factories close. In 2017 direct employment in the industry was estimated at nearly 14 million workers, globally.
Due to the severity of travel restrictions and the expected global recession, the International Air Transport Association (IATA) estimates that industry passenger revenues could plummet by US$252 billion, 44 per cent below the 2019 figure.
In the textiles, clothing, leather and footwear (TCLF) industries, quarantine measures have suppressed consumer demand. In Bangladesh order cancellations have led to lost revenue of around US$3 billion, affecting some 2.17 million workers.
Agriculture and food security has also been badly affected. For example, the recent temporary suspension of one of the world's largest tea auctions in Mombasa, Kenya, where tea from many eastern African countries is traded, could have a devastating effect on local, national and regional economies if it is prolonged.
Responses
In response, countries have taken steps to bolster key sectors and lessen the socioeconomic impact of the pandemic. Measures include economic assistance packages, tax moratoriums, extended deadlines, social security contributions, as well as wage subsidies, loans and guarantees for workers.
Spain has extended a credit line of €400 million to cover all Spanish business enterprises and self-employed workers in the passenger transport, hospitality and restaurant industries.
In Namibia, the Economic Stimulus and Relief Package includes Namibian dollars (NAD) 200 million of guarantees for low-interest loans for farmers and agricultural businesses, including cash flow-constrained farmers and agricultural SMEs that have experienced a significant loss of revenue. A one-time Emergency Income Grant of NAD 750 will be provided to all formal and informal workers who have lost their jobs.
In Japan, the government, working with the Japan Automotive Manufacturers Association (JAMA), has set up the Novel Coronavirus Countermeasures Examination Automobile Council, to share information between car manufacturers, auto part and component suppliers.
In addition to increasing spending on health, some countries are also allocating more resources to police forces to help implement mitigation measures. For example, in Australia, the United Kingdom and the United States, police forces have been strengthened to help them implement pandemic mitigation measures, including through training and the supply of personal protective equipment (PPE).
In Argentina an agreement between the federation of health workers' associations and the Government provides a guarantee that all health-care workers will continue to earn full salaries while in quarantine, and will be eligible for free transport during the pandemic, subsidized by the Government.
Textile factories in some regions of Sri Lanka have temporarily shut down under government directives, with workers entitled to paid leave. In Cambodia, suspended workers can receive 40 per cent of their salary from their employer and an additional 20 per cent from the government. Cambodia also suspended National Social Security Fund contributions for garment and textile factories who have been affected by a shortage of raw materials because of COVID-19.
In all the affected sectors the ILO has urged governments to extend social protection to all and is advising on measures to promote employment retention, short-time work, paid leave and other subsidies, to ensure that the economies, labour markets and industries will become stronger, more resilient and more sustainable when the pandemic resides.
Lao PDR: New Project to Protect Landscapes and Enhance Livelihoods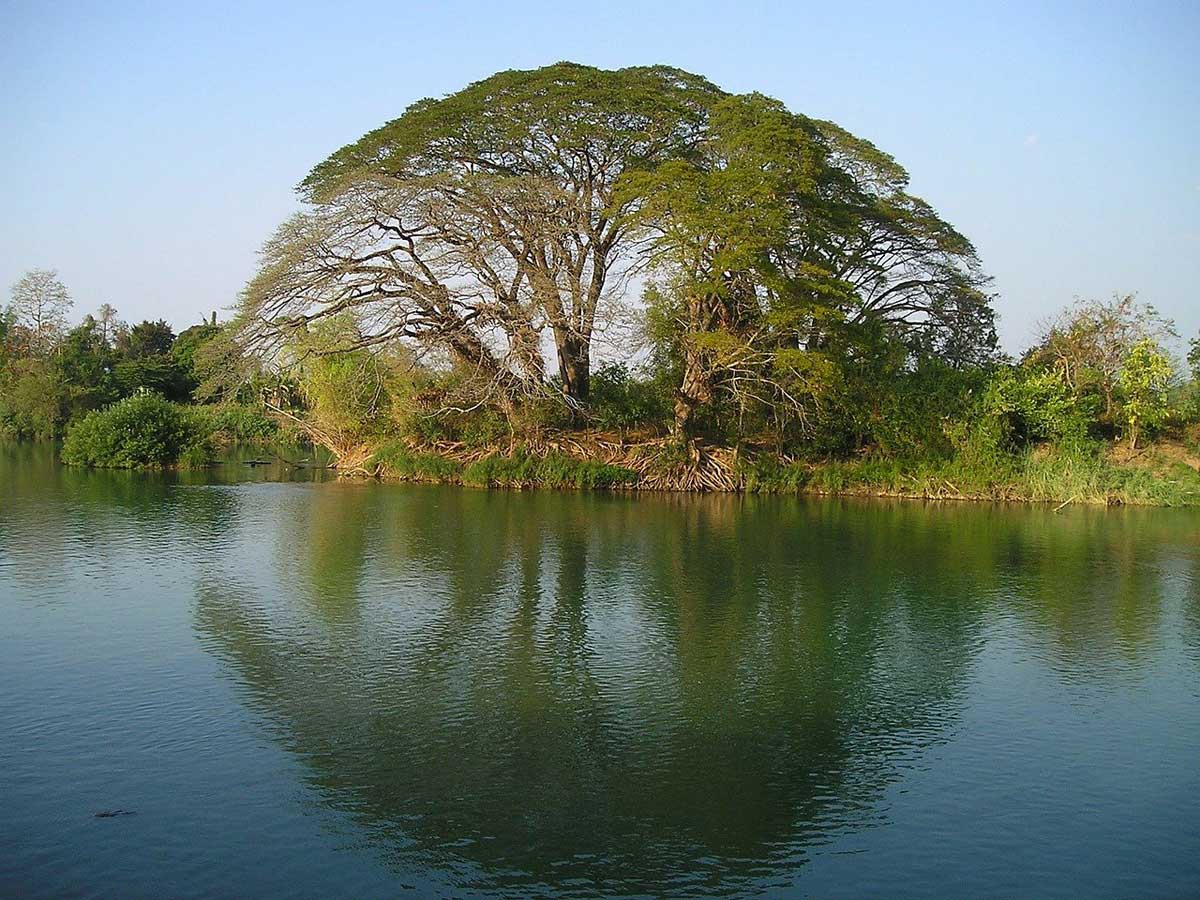 The World Bank's Board of Executive Directors today approved a US$57 million project to help Lao PDR promote sustainable forest management, improve protected area management, and enhance livelihoods opportunities in eight provinces across the country. Project funding comes from the World Bank's International Development Association, with contributions from the Global Environment Facility and the Canada-World Bank Clean Energy and Forest Climate Facility.
The Lao Landscapes and Livelihoods Project will support economic recovery in light of the adverse impacts of the COVID-19 pandemic by focusing on preservation of natural capital such as forests, biodiversity, water resources, soil, and land. The Project will help communities in over 600 villages and 25 forest areas to secure livelihoods and jobs from sustainably managed forests, including opportunities in timber and non-timber products, and nature-based tourism.
"This project will be crucial to helping Lao PDR recover from the global coronavirus shock by protecting and enhancing its natural capital, and supporting the creation of green jobs in vulnerable communities," said the World Bank Lao PDR Country Manager Nicola Pontara.
Despite enjoying sustained periods of high economic growth in the last three decades, Lao PDR has experienced a gradual deterioration of its natural capital, making vulnerable rural people more susceptible to floods and droughts while jeopardizing their access to food, fiber, fresh water and income.
The Government of Lao PDR will implement the project through the Department of Forestry at the Ministry of Agriculture and Forestry. To create jobs and livelihoods and secure environmental benefits, the project will develop environmentally and socially sustainable partnerships among communities, government, nature-based-tourism companies, and forest plantations.
The Lao Landscapes and Livelihoods Project complements other partnerships between Laos and the World Bank on biodiversity protection, carbon emission reductions and nature-based tourism. It also supports the priorities of the government's ninth National Socio-Economic Development Plan for 2021-25 and the 2030 National Green Growth Strategy.
Policy Measures to Advance Jordan's Transition to Renewables
A new report published today by the International Renewable Energy Agency (IRENA) has identified a series of policy measures that can help advance the energy transition towards renewable energy in Jordan.
The "Renewables Readiness Assessment: The Hashemite Kingdom of Jordan" – developed in co-operation with Jordan's Ministry of Energy and Mineral Resources, suggests opportunities exist to deepen private sector engagement in national efforts to reach a 31 per cent share of renewables in total power by 2030.
"The recommendations of this report comply with the newly issued Energy strategy 2020-2030 and its action plan," said H.E. Engineer Hala Zawati, Minister of Energy and Mineral Resources in Jordan. "We are fully aware that to achieve all these ambitious targets, a strong partnership between the public and private sectors is needed. We are also eager to work with international friends and partners to make renewable energy a main pillar of the Jordan energy sector."
The report presents policy action areas to increase energy security and boost supply diversity through the accelerated uptake of renewables and includes ideas to boost end-use electrification and increase the availability of energy transition investments from domestic institutions.
Jordan's share of electricity from renewables grew from almost zero in 2014 to around 20 per cent in 2020 thanks to enabling frameworks and policies that have supported the deployment of renewable energy technologies, including solar photovoltaic (PV) and onshore wind.
"Jordan boasts significant renewable energy resource potential that if realised will reduce consumer energy costs, improve national energy security, create jobs and stimulate sustainable growth – boosting post COVID-19 economic recovery efforts," said IRENA Director-General Francesco La Camera. "This report highlights a series of policy and regulatory measures that will allow Jordan to build on its energy transition progress to date and align it with 2030 national decarbonisation goals."
Capacity building in local financing institutions and project developers can drive their engagement in the energy transition, the report says, while helping the country to meet its needs in important areas such as the build-out of electric charging infrastructure for the transport system.
Challenges associated with integrating higher shares of renewables in Jordan can be addressed by building and upgrading transmission and distribution infrastructure, deploying storage, promoting demand-side management and incentivising electrification of heating, cooling and transportation.
Renewables Readiness Assessment: Jordan lists concrete recommendations around the following seven action areas:
Provide the conditions for renewables to grow in the power sector
Foster continued growth of renewable power generation
Plan for the integration of higher shares of renewable power
Incentivise the use of renewables for heating and cooling
Support renewable options for transport and mobility
Catalyse renewable energy investment
Strengthen local industries and create jobs in renewables
'No place' for coups in today's world
On the opening day of a new UN Human Rights Council session on Monday, UN Secretary-General António Guterres reiterated his "full support to the people of Myanmar", three weeks after the military takeover that has brought thousands out onto the streets in protest.
"Coups have no place in our modern world", Mr. Guterres said in a pre-recorded video address at the Council's 46th regular session, his comments coming after the forum held a special session on 12 February, in which it adopted a resolution expressing deep concern at the junta's move.
"Today, I call on the Myanmar military to stop the repression immediately", the UN chief continued. "Release the prisoners. End the violence. Respect human rights and the will of the people expressed in recent elections. I welcome the resolution of the Human Rights Council, pledge to implement your request, and express my full support to the people of Myanmar in their pursuit of democracy, peace, human rights and the rule of law."
14-year old victim
Mr. Guterres's comments followed his censure at the weekend of the use of "deadly force" in Myanmar, in which a protester – reportedly 14 years old – was killed in Mandalay, along with one other.
Also addressing the Council at the start of its month-long session, which is being held almost entirely remotely to prevent the spread of COVID-19, UN High Commissioner for Human Rights, Michelle Bachelet, focused on the massive and negative impact of pandemic.
"I think we all realise that the use of force will not end this pandemic. Sending critics to jail will not end this pandemic. Illegitimate restrictions on public freedoms, the overreach of emergency powers and unnecessary or excessive use of force are not just unhelpful and unprincipled. They deter public participation in decision-making, which is the foundation of sound policy-making." 
Help for the most vulnerable
In another video message, President of the UN General Assembly, Volkan Bozkir, underscored the need to focus on people's basic needs – including new coronavirus vaccines – as the best way to recover from the pandemic.
"It is essential that all responses to the COVID-19 pandemic are centred around human rights, and promote the protection of our citizens, including the most vulnerable who need our care and consideration the most", he said. "This includes ensuring the equal and fair distribution of vaccines for all. It is critical that civil society, the private sector, and all stakeholders are facilitated to participate and provide feedback throughout the planning and assessment of responses."
Vaccine unfairness
Echoing the call for equitable vaccine access in a wide-ranging address that included a broadside against right-wing extremists becoming a "transnational threat" and the manipulation of personal digital data by Governments to control citizens' behaviour, the Secretary-General described the fact that only 10 countries had administered "more than 75 per cent of all COVID-19 vaccines" as "the latest moral outrage".
Vaccine equity "affirms human rights", he said, but "vaccine nationalism denies it. Vaccines must be a global public good, accessible and affordable for all."
Taking up that theme, Ms. Bachelet insisted that the new coronavirus crisis had illustrated the "deadly realities of discrimination".
Deep inequalities and chronic under-funding for essential services were to blame, she added, with policymakers largely responsible for ignoring these basic needs.
Pandemic rolls on
"Today, the medical impact of the pandemic is far from over – and its effects on economies, freedoms, societies, and people have only just begun", she said. "The global rise in extreme poverty, accelerating inequalities; setbacks to women's rights and equality; to education and opportunities for children and young people; and to the Sustainable Development Agenda are shocks that could shake the foundations of societies."
Despite the scale of the challenges posed in this second year of the pandemic, the High Commissioner struck a positive note, insisting that "we have the possibility of rebuilding better, more inclusive systems, which address root causes and prepare us to meet the challenges we will certainly face". 
Among the many major problems facing people everywhere, the UN Secretary-General highlighted the disproportionate gender impact of COVID-19.
Crisis 'has a woman's face'
"The crisis has a woman's face", he said. "Most essential frontline workers are women — many from racially and ethnically marginalized groups and at the bottom of the economic ladder. Most of the increased burden of care in the home is taken on by women."
Persons with disabilities, older persons, refugees, migrants and indigenous peoples had also paid a higher price than others during the first year of the pandemic. Mr. Guterres continued, before calling for "a special focus on safeguarding the rights of minority communities, many of whom are under threat around the world".
Cautioning against "policies of assimilation that seek to wipe out the cultural and religious identity of minority communities", the UN chief maintained that the diversity of communities was "fundamental to humanity".
Extremists a 'transnational threat'
And without identifying any specific countries, Mr. Guterres also spoke out against the rising and potentially international threat of right-wing extremist movements.
"White supremacy and neo-Nazi movements are more than domestic terror threats. They are becoming a transnational threat", he said. "Far too often, these hate groups are cheered on by people in positions of responsibility in ways that were considered unimaginable not long ago. We need global coordinated action to defeat this grave and growing danger."
Under the presidency of Jordanian Ambassador Nazhat Shameem Khan, the 46th Human Rights Council session is due to meet until Friday 23 March.