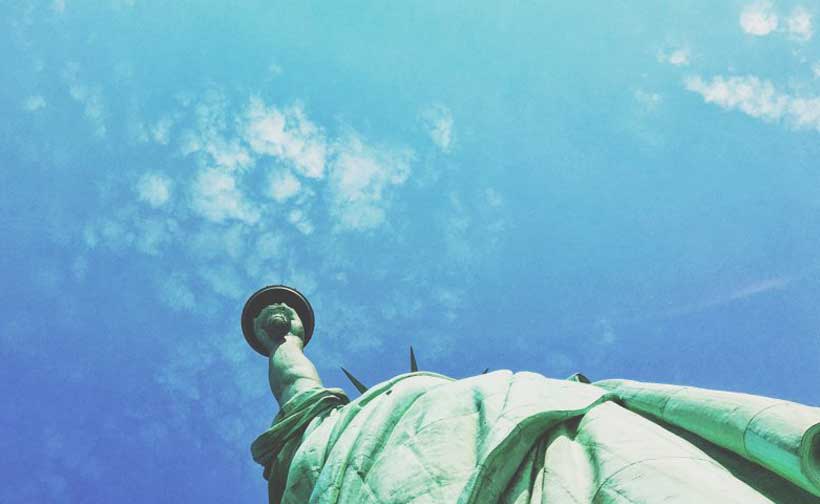 Struggling With the Virus on Multiple Fronts: Unseen Impacts on the Risks of Nuclear War with North Korea
"This virus is going to disappear."-US President Donald J Trump, February 27th, 2020
"I will show you fear in a handful of dust."-T S Eliot, The Waste Land
Currently, our greatest challenge is a worldwide struggle against virulent pathogens. At the same time, there is no corollary reason to believe that this overriding menace could remove or preclude other significant hazards, some of them potentially existential. Though such existential threat simultaneity might seem too daunting for calmly rational consideration in these difficult days – and ought therefore to be brought up only in subtle whispers or sotto voce – there can be no reasonable argument for excluding it as a prospective national security hazard.
Now is a time for complete candor. To wit, humankind is never offered any choice in prioritizing existential threats according to any one's subjective apprehensions or preferences. Moreover, Americans will have to deal with these variously grievous perils together; that is, as they arise, intersect and advance in bewildering tandem with one another. As to identifying significant interactions between such threats systematically, some could emerge as boldly synergistic.
In these cases, the injurious whole would be more-or-less greater than the simple sum of its relevant parts.
This fearful expectation is true by definition.
More to the point, any overlap or congruence between Covid-19 pandemic effects and those of a credible nuclear conflict with North Korea would be more consequential than any simple "adding-up" of numbers or statistics.
Far more consequential.
It follows, inter alia, that nothing could possibly be gained by approaching such galvanizing subject matter without first embracing absolute candor and a science-based precision.
How then shall we best proceed?[1]
To begin, a core obligation for the United States should avoid basing American nuclear strategy on any flagrantly erroneous assumptions. In this regard, at least one thing is already certain: Kim Jung Un does not see the world through the same perceptual lenses as Donald Trump. Kim is notprimarily motivated by assorted promises of expanded personal wealth or national economic improvement.
What he seeks for himself, above all and continuously, is extraordinary and stable political power.
Unsurprisingly, this rather obvious objective is tied closely to North Korea's secure and recognizable possession of nuclear weapons and related infrastructures.
Inextricably tied.
There is more. For analysts and policy planners, the vital issues here are not dense or ambiguous. For Kim Jung Un, prima facie, "denuclearization" represents an unacceptable option in any form. As a national objective, it is anathema. Period.
Accordingly, while US President Trump now either ignores the North Korean threat altogether or continues to rely on presumed benefits of "attitude" over "preparation," Kim Jung Un goes ahead with substantial ballistic missile development and testing programs. While Trump continues with strategically meaningless bluster and bravado, Kim readies his nation for an always-possible "final battle." For the United States, this all-too evident asymmetry could sometime prove to be lethal or even fatal.
We did not elect an American president to serve only on behalf of his own private interests. To properly serve US national security interests rather than his own personal and vanity-centered preferences, Trump must immediately refine and reiterate his still-amorphous North Korea strategy. Among other things, this means developing an American security posture that is more expressly analytic and history-based than are Trump's current and disjointed orientations.
Still more precisely, it signals that the American president should begin to think systematically and realistically about creating long-term nuclear deterrence relationships with North Korea. For the United States, such creation has worked before, even if in substantially different circumstances. It will now need to work again vis-à-vis North Korea.
In the best of all possible worlds, American (possibly also North Korean) interests would be best served by Pyongyang's complete denuclearization. But this is not the best of all possible worlds. For now, especially, establishing stable nuclear deterrence relationships between these two adversarial states would represent a markedly worthy and gainful American achievement.
There is more. During any still-upcoming negotiations, Trump should take scrupulous care not to exaggerate or overstate America's military risk-taking calculus. Such imperative diplomatic caution would derive in good measure from the historical absence of any comparable nuclear crises. Because there has never been a nuclear war,[2] there could be no reliable way for this president (or anyone else, for that matter) to ascertain the true mathematical probability of any US-North Korea nuclear conflict.
None at all.
For Donald Trump, who is accustomed to making wholly unwarranted strategic extrapolations from commercial real estate bargaining or casino gaming examples, this observation could first seem exaggerated. Still, plainly and incontestably, it is a true observation, and truth, in science, if not in US domestic politics, is always "exculpatory."
Always.
In any logical assessment of conflict, meaningful probabilities must be drawn from one quantifiable calculus only. This calculus references the determinable frequency of pertinent past events. When there are no such events, there can be no such extrapolation.
Period.
This does not mean that Trump's senior strategists and counselors should steer away from offering clear-eyed assessments regarding prospective nuclear costs and risks, but only that such assessments be drawn knowingly from various constantly shifting and hard-to-decipher geopolitical trends. At this time, such trends must include complex considerations of worldwide disease pandemic. But this sort of inclusion won't be easy.
Among other concerns, some attendant problems would emerge as more complicated and steeply problematic than others. For one, world security processes must always be approached in toto, or as a totality; that is, as a more-or-less coherent system. What is happening now, in such far-flung places as India-Kashmir, China, Russia, Iraq, Iran, Pakistan, Afghanistan and Yemen, could have significant "spillover effects" in the northeast Asian theatre and beyond. This is true even while Covid-19 rages in some measure across these countries.
Rather than ignore such complex and seemingly distant effects altogether – in part, because they could appear too intellectually demanding – this American president will first have to accord them a more appropriate position of policy-making priority.
Today, military threats from an already-nuclear North Korea remain genuine, substantive and determinedly "robust." The fact that Trump's nuclear "button" is "bigger" than Kim's, however, is less than determinative. In strategic deterrence relationships, a condition of relative nuclear weakness by one of the contending adversarial states need not imply any corresponding absence of power or influence.
Even the presumptively weaker party in such asymmetrical dyads could deliver "unacceptable damage" to the stronger.
There is more. President Trump will need to bear in mind that many or all of northeast Asia's continuously transforming developments will be impacted by "Cold War II,"[3] an oppositional stance with Russia and (somewhat comparably or derivatively) China. Similarly important will be this US leader's willingness to acknowledge and factor-in certain consequential limits of "expert" military advice. These generally unseen limits are not based upon any presumed intellectual inadequacies of America's generals, but only on the unassailable knowledge that no person has ever fought in a nuclear war.
Again, this all-too relevant bit of knowledge is indisputable.
By definition – and going forward with all inherently time-urgent considerations of US – North Korea policy formation – American strategic calculations will be fraught with various and utterly daunting uncertainties. Still, it will be necessary that Donald Trump and his designated counselors remain able to offer the best available war-related estimations. Among prospectively causal factors – some of them overlapping, interdependent or (again) even "synergistic"[4] – the plausible risks of a nuclear war between Washington and Pyongyang will depend upon whether such a catastrophic conflict would be intentional, unintentional or accidental.
In principle, at least, this tripartite distinction could prove vitally important to any hoped for success in US nuclear war prediction and prevention processes.
In facing any future North Korean negotiations, it will be necessary that competent US policy analysts systematically examine and measure all foreseeableconfigurations of relevant nuclear war risk. Expressed in the game-theoretic parlance of formal military planning, shifting configurations could present themselves singly or one-at-a-time (the expectedly best case for Washington), but they could also arise suddenly, unexpectedly, with apparent "diffusiveness," or in multiple and overlapping "cascades" of strategic complexity.
What is to be done? To properly understand such bewildering cascades will require carefully-honed, well-developed and formidable analytic skills. This will not likely be a suitable task for a presidential political appointee or for the otherwise intellectually faint-hearted. It will require sharply refined combinations of historical acquaintance, traditional erudition and a demonstrated capacity for advanced dialectical thinking. Such disciplined thinking goes back to the dialogues of Plato, and the ancient but timeless awareness that reliable analysis calls for continuous asking and answering of key questions.
There is more. This challenging task could require American strategic thinkers who are as comfortable with classical prescriptions of Plato and Descartes as with the more narrowly technical elements of modern military theory and hardware. For the moment, these are obviously not the sorts of thinkers one finds around US President Donald Trump.
There is more. It is conceivable that neither Washington nor Pyongyang is currently paying sufficient attention to the residually specific risks of an unintentional nuclear war. To this point, each president would seem to assume the other's complete decisional rationality. If, after all, there were no such mutual calculation, it would then make no ascertainable sense for either side to negotiate further security accommodations with the other.
None at all.
Viable nuclear deterrence (not denuclearization) must become the overriding US strategic goal with North Korea. But this complex objective is contingent upon certain basic assumptions concerning enemy rationality. Are such assumptions realistically valid in the particular case of a potential war between two already-nuclear powers? If President Donald Trump, despite once "falling in love" with Kim Jung-Un, should sometime begin to fear enemy irrationalityin Pyongyang, issuing new threats of US retaliation might then make starkly diminishing diplomatic sense.
At that literally unprecedented stage, American national security could come to depend upon some residually optimal combinations of ballistic missile defense and defensive first strikes. Again, by definition, determining such complex combinations would necessarily lack any decisional input or counsel from relevant concrete and quantifiable historical data.
In an imaginably worst case scenario, the offensive military element could entail a situational or comprehensive preemption – a defensive first strike by the United States – but at that manifestly late stage, all previous hopes for bilateral reconciliation would already have become moot. There would then obtain no "ordinary" circumstances wherein a preemptive strike against a North Korean nuclear adversary could still be considered "rational."
None of these difficult strategic decisions should be reached casually or easily. With the steadily expanding development of "hypersonic" nuclear weapons, figuring out optimal US policy combinations from one North Korean crisis to another could quickly become overwhelming. Though counterintuitive amid such prominently intersecting complications, the fact that one "player" (the US) was recognizably "more powerful" than the other (North Korea) could quickly prove irrelevant.
In all foreseeable circumstances, there would obtain certain overlapping issues of law and strategy. Under international law, which remains an integral part of US law,[5] the option of a selective or comprehensive defensive first-strike might be correctly characterized as "anticipatory self-defense." But this would be the case only if the American side could also argue coherently and persuasively that the "danger posed" by North Korea was recognizably "imminent in point of time." Such discernible "imminence" is required by the authoritative standards of international law; that is, by the formal criteria established after an 1837 naval incident famously called "The Caroline."[6]
Now, in the expanding nuclear age, offering aptly precise characterizations of "imminence" could prove sorely abstract and densely problematic. For example, in justifying his earlier assassination of Iranian Major General Qassem Soleimani, Trump used the term "imminence" incorrectly (sometimes even confusing "imminence" with "eminence") and without any convincing factual evidence.
For the moment, especially in the midst of a worldwide biological crisis, it seems reasonable that Kim Jung Un would value his own personal life and that of his nation above every other imaginable preference or combination of preferences. In any corresponding scenario, Kim is visibly and technically rational, and must remain subject to US nuclear deterrence.[7]But it could still become important for a negotiating American president to sometime distinguish between authentic instances of enemy irrationality and contrived or pretended irrationality.[8]
Is US President Donald Trump – a self-declared "very stable genius" – up to meeting such a challenging task?
This is no longer a silly question.
In the past, Trump has praised pretended irrationality as a potentially useful US national security strategy. Apropos of this problematic praise, his earlier "fire and fury" warnings (issued before he "fell in love" with Kim Jung Un)[9] might have reflected a prospective "rationality of pretended irrationality" posture for the United States. Ultimately, such a posture could be adopted by either one or both sides.
What happens next?
This particular prospect adds yet another layer of complexity to the subject at hand, one that could sometime include certain force-multiplying biological synergies. These would be interactive outcomes where the "whole" was effectively greater than the mere sum of its apparent "parts."
Although neither side would likely seek a shooting war, either or both heads of state could still commit assorted errors in the course of their respective strategic calculations. Such errors could represent an unintended consequence of jointly competitive searches for "escalation dominance." Arguably, these errors are more apt to occur in those circumstances where one or both presidents had first chosen to reignite hyperbolic verbal rhetoric.
Even when the two leaders were reportedly once "in love."
Portentously, even in reassuringly calm periods of polite and congenial diplomatic discourse, major miscalculations, accidents or "cyber-confusions" could accumulate. Again, such ill-fated accumulation could sometime be hastened by the unpredictable effects of disease pandemics.
What then?
In certain expectedly worst case scenarios, negotiations gone wrong could result in a nuclear war.[10] This ought never to be overlooked, In the words of Swiss playwright Friedrich Durrenmatt, "The worst does sometimes happen."
There is more. An inadvertent nuclear war between Washington and Pyongyang could take place not only as the result of various misunderstandings or miscalculations between fully rational national leaders, but also as the unintended consequence (singly or synergistically) of mechanical, electrical, computer malfunctions or of "hacking"-type interventions. Going forward, these interventions could even include the clandestine intrusions of "cyber-mercenaries."
In any still-impending crisis between Washington and Pyongyang, each side will inevitably strive to maximize two critical goals simultaneously. These are (1) to dominate the dynamic and largely unpredictable process of nuclear crisis escalation; and (2) to achieve desired "escalation dominance" without sacrificing vital national security obligations. In the final analysis, this second objective means preventing one's own state and society from suffering catastrophic or even existential harms.
This recalls a prior point concerning obligatory assessments of relative military power. When President Trump, in an earlier verbal competition with Kim Jung Un, stated that the North Korean president may have his own nuclear "button," but that his was "bigger," the US leader revealed a major military misunderstanding. It is that today, in the still advancing nuclear age, atomic superiority is potentially per se insignificant, and could lead the presumptively stronger nuclear adversary toward certain potentially lethal expressions of overconfidence.
In such paradoxical circumstances, having had the "bigger button" would have become the dominant source not of strength, but of weakness. Here, size would actually matter, but only in a starkly unexpected or counter-intuitive way.
As Donald Trump should better understand, even an enemy with a smaller "nuclear button" could inflict grave harms upon the "stronger" United States and/or its close allies in Japan, South Korea or elsewhere. It follows that to take any discernible comfort from the observation that North Korea has been testing "only" shorter-range ballistic missiles is to miss the main analytic point entirely. To clarify, several of North Korea's nuclear test firings expressed a yield at least 16X larger than the Hiroshima bomb. That 14KT WW II bomb produced almost 100,000 immediate fatalities.
Such vital understandings about nuclear "button size" must obtain as long as Kim Jung Un's "inferior" nuclear arms are seemingly invulnerable to any American preemptions and seemingly capable of penetrating ballistic missile defenses deployed in the United States, Japan or South Korea. Because of the extraordinary harms generated by even low-yield nuclear weapons, a small percentage or tiny fraction of Kim's "inferior" nuclear arsenal could and should still appear unacceptably destructive in Washington, Tokyo or Seoul. Worth noting, too, is that in all of these critical dimensions of strategic judgment, the only reality that would figure in ongoing adversarial calculations would be perceived reality.
The bottom line of all such informed assessments concerning a possible US – North Korea nuclear war is that the underlying issues of contention and calculation are enormously complicated and well-nigh indecipherable. Faced with challenging measures of complexity, both operational and legal, each side must proceed warily, in a fashion that is both suitably purposeful and appropriately risk-averse. Although such prudent counsel may at first seem to run counter to assorted inter-linking obligations of "escalation dominance," any still-upcoming Trump-Kim negotiations would necessarily involve very deep and variously uncharted "waters."
All this is especially worrisome in the midst of Corona virus pandemic.
Looking ahead, any aggressive over-confidence (or what the ancient Greeks called "hubris" in theatrical drama) by President Trump or President Kim will have to be scrupulously avoided. Although everything at some upcoming negotiation might at first appear simple and calculable, history calls to mind Prussian strategist Carl von Clausewitz's sobering observations about "friction." This element represents "the difference between war on paper, and war as it actually is."
In certain plausible cases, this difference could mean total war.
To avoid any such intolerable outcome between the United States and North Korea, a prudent and informed nuclear posture must be fashioned, not with barren clichés and empty witticisms, but with refined intellect and cultivated erudition. Much earlier, the ancient Greeks and Macedonians had already understood that war planning must be treated as a continuously disciplined matter of "mind over mind," rather than just one of "mind over matter."[11] Today, in more specific regard to US-North Korea nuclear negotiations and rivalry, a similar understanding should promptly obtain in Washington.
It would be far better for the United States to plan carefully for all strategic eventualities than to somehow stumble into a nuclear war with North Korea. The plain fact that such a "stumble" could take place without any ill will or bad intention should provide little tangible consolation for the millions of prospective victims. Assuredly, for these victims, any ounce of diplomatic prevention would have been well worth avoiding an unstoppable nightmare.
Nightmare. According to the etymologists, the root is niht mare, or niht maere, the demon of the night. Dr. Johnson's famous Dictionary claims this corresponds to Nordic mythology, which identifies all nightmare as some unholy product of demons. This would make it a play on the Greek ephialtes or the Latin incubus. In any event, in all of these fearful interpretations of nightmare, the idea of demonic origin is absolutely integral and indispensable.
But our current worries are of a very different and more secular sort. Recalling the earlier-cited warning of 18th century philosopher Jean Jacques Rousseau concerning diligent scholarship, there are certain inherent complexities in problem solving that must always be accepted, understood and overcome. At a time when our planet is imperiled by the simultaneous and potentially intersecting threats of disease pandemic and nuclear war, there can be no suitable alternative to herculean intellectual efforts.
None at all.
---
[1] As part of any answer to this question, it will be vital to understand that these are not easy problems to solve, and that meaningful remedies will need to be studied with extraordinary care. In this connection, I am reminded of philosopher Jean Jacques Rousseau's timeless observation in The Social Contract, a 1762 work familiar to America's Founding Fathers: "I warn the reader that this essay requires to be read very seriously, and that I am unacquainted with any art which can make the subject clear to those who will not bestow on it their serious attention."
[2] The atomic bombings of Japan in August 1945 do not properly constitute a nuclear war, but "only" the use of nuclear weapons in an otherwise conventional conflict. Significantly, too, following Hiroshima and Nagasaki, there were no other atomic bombs still available anywhere on earth.
[3] In essence, hypothesizing the emergence of "Cold War II" means expecting that the world system is becoming increasingly bipolar. For early writings, by this author, on the global security implications of any such expanding bipolarity, see: Louis René Beres, "Bipolarity, Multipolarity, and the Reliability of Alliance Commitments," Western Political Quarterly, Vol. 25, No.4., December 1972, pp. 702-710; Louis René Beres, "Bipolarity, Multipolarity, and the Tragedy of the Commons," Western Political Quarterly, Vol. 26, No.4., December 1973, pp, 649-658; and Louis René Beres, "Guerillas, Terrorists, and Polarity: New Structural Models of World Politics," Western Political Quarterly, Vol. 27, No.4., December 1974, pp. 624-636.
[4] See, by this writer, at Harvard Law School: Louis René Beres, https://harvardnsj.org/2015/06/core-synergies-in-israels-strategic-planning-when-the-adversarial-whole-is-greater-than-the-sum-of-its-parts/ See also, by this writer, at West Point: Louis René Beres https://mwi.usma.edu/threat-convergence-adversarial-whole-greater-sum-parts/
[5] See especially art. 6 of the US Constitution ("The Supremacy Clause") and the Pacquete Habana (1900). In the words used by the U.S. Supreme Court in The Paquete Habana, "International law is part of our law, and must be ascertained by the courts of justice of appropriate jurisdiction, as often as questions of right depending upon it are duly presented for their determination. For this purpose, where there is no treaty, and no controlling executive or legislative act or judicial decision, resort must be had to the customs and usages of civilized nations." See The Paquete Habana, 175 U.S. 677, 678-79 (1900). See also: The Lola, 175 U.S. 677 (1900); Tel-Oren v. Libyan Arab Republic, 726 F. 2d 774, 781, 788 (D.C. Cir. 1984)(per curiam)(Edwards, J. concurring)(dismissing the action, but making several references to domestic jurisdiction over extraterritorial offenses), cert. denied, 470 U.S. 1003 (1985)("concept of extraordinary judicial jurisdiction over acts in violation of significant international standards…embodied in the principle of `universal violations of international law.'").
[6] See Beth Polebau,National Self-Defense in International Law: An Emerging Standard for a Nuclear Age, 59 N.Y.U. L. REV. 187, 190-191 (noting that the Caroline case transformed the right to self-defense from an excuse for armed intervention into a customary legal doctrine).
[7] Even before the nuclear age, ancient Chinese military theorist, Sun-Tzu, counseled, inThe Art of War:"Subjugating the enemy's army without fighting is the true pinnacle of excellence." (See: Chapter 3, "Planning Offensives").
[8] Expressions of decisional irrationality in US dealings with North Korea could take different and overlapping forms. These include a disorderly or inconsistent value system; computational errors in calculation; an incapacity to communicate efficiently; random or haphazard influences in the making or transmittal of particular decisions; and the internal dissonance generated by any structure of collective decision-making (i.e., assemblies of pertinent individuals who lack identical value systems and/or whose organizational arrangements impact their willing capacity to act as a single or unitary national decision maker).
[9] Upon returning to Washington DC after the Singapore Summit, President Trump made the following statement: "Everybody can now feel much safer than the day I took office. There is no longer a nuclear threat from North Korea."
[10] There is now a substantial literature that deals with the expected consequences of a nuclear war. For earlier works by this author, see, for example: APOCALYPSE: NUCLEAR CATASTROPHE IN WORLD POLITICS (Chicago: The University of Chicago Press, 1980); MIMICKING SISYPHUS: AMERICA'S COUNTERVAILING NUCLEAR STRATEGY (Lexington Books, 1983); REASON AND REALPOLITIK: U.S. FOREIGN POLICY AND WORLD ORDER (Lexington, MA: Lexington Books, 1984); and SECURITY OR ARMAGEDDON: ISRAEL'S NUCLEAR STRATEGY (Lexington, MA: Lexington Books, 1986).
[11] See: F.E. Adcock, The Greek and Macedonian Art of War(Berkeley and Los Angeles: University of California Press, 1962), p. 63.
Latin America – Russia: An Agenda for Constructive Cooperation in the Post-COVID-19 Era
On Tuesday, August 4, the outstanding video-conference "Latin America – Russia: an Agenda for Constructive Cooperation in the Post-COVID-19 Era" was held organized by the Valdai Club , the Russian Embassy in Guatemala, the American Chamber of commerce (AmCham), the Central American Parliament (Parlacen) the SIECA(Central American Secretariat for Economic Integration), the United Nations Conference on Trade and Development (UNCTAD) and the CRIES of Argentina (Regional Coordination of Economic and Social Research).
The video conference was attended by Alexis Rodzianko as moderator (president of AmCham Russia). And an outstanding panel of speakers with:
Russian Deputy Foreign Minister Sergei Ryabkov; Nadia de León (chairman of PARLACEN) Melvin Redondo (general secretary of the SIECA); Yaroslav Lissovolik (programme director at Valdai Club); Richard Kozul Wright (director of division on globalization and development strategies UNCTAD); Daniel Russell (Ceo of USRBC) and Lila Roldan Vásquez (head of the CARI –Argentina- Eurasian studies group)
After a brief presentation and comments by the moderator Alexis Rodzianko (president of the Russian-American Chamber of Commerce) on the nature of the video-conference and the panelists in it, Russian Deputy-Minister of Foreign Affairs Sergey Ryabkov started the dialogue expressing his satisfaction with the existence of this kind of spaces for reflection in such difficult global times. We quote some of his more outstanding phrases:
" Russia and the United States continue their dialogue on joint efforts to combat the pandemic, and this is good news".
"Washington, however, does not abandon its claims for global hegemony. This poses a threat to international stability and security.".
He stated the need to increase channels of cooperation when the coronavirus is ravaging the entire planet, for the first time in humanity, it faces a threat that affects the entire planet, this poses a dramatic challenge, the frustrating statistics of Covid- 19 have the same effects as a war, this era requires the consolidation of international efforts together and that Russia hopes that large-scale cooperation can act as a vector for a more multipolar world.
He also denounced international actors, the countries that privilege self-interest over those of the international community in times of crisis due to the pandemic. He cataloged irresponsible and short-sighted countries that ignoring the UN declarations, mainly the western powers, continue with sanctions measures to other countries, sanctions that hinder the acquisition of medical supplies and assistance, including Latin American countries, without even foreseeing the lifting of sanctions even for the time of the pandemic.
He was also very critical of the attitude of the United States in various multilateral fields such as its withdrawal from the Open Skies treaties; missile weapons treaties such as INF and START II; the North-American withdrawal from the World Health Organization.
On the cooperation agenda of Latin America – Russia, he highlighted the negative factors that Latin America faces in its current situation:
"Latin America continues to face dramatic social inequalities and political de-stabilizations: The US continues its efforts to redraw the political map of Latin America to serve its interests."
He stressed that:
"From Russia with much disappointment and concern some time ago we observed how the Monroe Doctrine and all the ideology linked to it was officially reintroduced by the United States.".
As positive factors he pondered that for Russia, Latin America has always been a region of political tolerance, economic opportunities and cultural affinity:
"For Russia, the relationship with Latin America is a value in itself of its foreign policy and bases its cooperation agenda in the region based on a pragmatic and de-ideological vision, Russia does not seek to engage its partners in geopolitical dilemmas where they must choose between friends and enemies".
"And these links have always had a positive dynamic in energy, communications, technology, medicine, logistics and transportation. We seek technological and commercial alliances, diversifying their bases".
"A paramount of Russian cooperation with Latin America was the activation in 2019 of the Latin American Institute of Biotechnology (in Managua, Nicaragua) that produces, insulin and interferon and vaccines for Latin American consumption".
Despite the delicate situation worldwide, the deputy-minister remained optimistic that crises improve prospects for international cooperation, and that Russia-Latin America cooperation will continue to consolidate.
"During this pandemic, Russian assistance has been received by: Costa Rica, the Dominican Republic, Nicaragua, Venezuela, Cuba, in testing teams and personal health protection, in addition to humanitarian aid."
The possibility of assistance to other countries in the region such as Paraguay, Colombia, and Peru has been addressed.
The Russian Direct Investment Fund announced the signing of an agreement under which 150,000 Avifavir packages will be sent to seven Latin American countries: Argentina, Bolivia, Ecuador, El Salvador, Honduras, Paraguay and Uruguay. In addition, Russia will also send supplies of the antiviral drug to South Africa and transfer the technology to Bolivian firm Sigma Corp SRL in order for it to be produced locally.
Closing of the presentation
The deputy-minister Ryabkov cerró su presentación marcando que en las difíciles circunstancias actuales es fundamental evitar la politización de la situación de la pandemia, un verdadero desafío global, que requiere esfuerzos conjuntos entre todos los Estados, y que Rusia está preparada para hacer su aporte y que lo está haciendo.
The deputy-minister Ryabkov closed his presentation by stating that in the current difficult circumstances it is essential to avoid politicizing the situation of the pandemic, a true global challenge, which requires joint efforts between all States, and that Russia is ready to make its contribution, and it's doing it.
Questions and Answers Section
In the questions and answers section of the dialogue, he answered a question about the role of Russia in the binomial-dilemma that would appear to present itself to Latin America in the strategic competition between the US and China:
"Russia won't be part of that geopolitical game"
He made it clear that Russia will surely not be part of a possible geopolitical triangular game with the US and China in Latin America, since it does not have the same capabilities as the other two actors (US-China) and that from the strategic vision of Russia relations with Latin America should be characterized by a cooperative logic of mutual benefit (win-win) and pragmatism, the relationship with this region should not emulate previous models of relations between center and periphery and he highlighted the Russian-Argentine relationship as an example of a link of mutual benefit.
Russia will not act for Latin America as an actor to support itself in a counterbalance, to offset the competition between Beijing and Washington in the region, but it will continue to maintain cooperative relations with Latin America, although he clarified that trilateral cooperation, as in the case of the Covid-19 pandemic should not be ruled out.
"Those practices go against the core elements and principles of international law and the United Nations Charter."
It was his answer to the question about Russia's position on the persistent US policies of imposing economic sanctions unilaterally (such as in the blockades against Cuba and Venezuela) that impede the fluidity of international cooperation (in times of pandemic, necessary international aid) and that Russia has also been suffering the same extortionary measures since the referendums that consecrated the return of the Crimean territories to Russia in 2014, and in which in this aspect Russia has not found a "common ground" with the United States for dialogue.
"We have to find ways to ensure relief to the countries most in need and with the fewest resources"
He argued that it is the responsibility of institutions such as those of the Breton Woods system, the G20, the Club de Paris, the economic powerhouses to find coherent strategies to achieve this objective. Macroeconomic policies of expansion, not austerity, should be promoted globally.
My own questions
As an observer-participant of the digital event, I was able to ask the Deputy-Minister two questions:
"is there any prospect from Russia to collaborate with South American efforts to "catch up" with the latest technology?"
In this response, he expressed his wish that such cooperation be carried out, since Russia has a lot to contribute, he said regarding the digitization of public services, of special interest today in public health services, other axes of technological cooperation could include biotechnology, pharmaceuticals, and he stated that Russia is not exaggerating by claiming that it has made important advances in the development of drugs that help combat Covid-19 in the near future. Regarding this, he highlighted the observations of his presentation, where he mentioned that Russia has significantly promoted the installation of technology in Central America (the Latin American Institute of Biotechnology).Other areas of cooperation of interest mentioned were telecommunications and the peaceful use of nuclear power, agricultural technology.
These cooperation dynamics, he argued, will always be guided by pragmatic visions; Russia will not subject its partners to geopolitical dilemmas.
is there any interest from Russia to improve Argentina's naval capabilities in fishing, hydrocarbons, naval surveillance, etc?
In this regard, he pointed out that initial contacts had taken place in the Macri administration and that he is sure that under the administration of President Alberto Fernández these contacts would continue.
He quoted the slogan: "it is the economy, stupid" when explaining the interest that exists between both governments and their respective businessmen to associate in relation to the naval field, but the contacts are still distant.
Regarding fishing exploitation, he acknowledged his lack of knowledge about any Russian-Argentine association project on the subject, but he stressed that this doesn't mean that it is not an interesting area of cooperation to continue advancing the in the bilateral agenda.
For the last, he emphasized that when travel and contacts will be reestablished, all those axes of cooperation can be discussed further, without major impediments.
From our partner International Affairs
Hiroshima and the Peace of the Bomb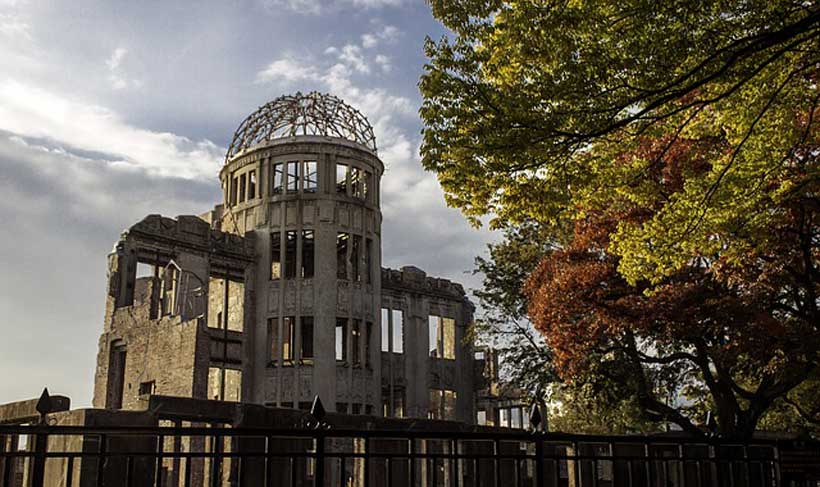 Seventy five years ago this week, the world witnessed a cataclysm that was to change the nature of war forever: The atom bomb was dropped on Hiroshima, and worse — while the Japanese argued among themselves about whether and how to surrender — a second bomb was dropped on Nagasaki three days later on August 9th. Now there was no other rational choice, and the Japanese gave up.
If anything good ever came out of a war, it was the generous peace. The US helped in the reconstruction of the defeated nations. As a teenaged student in London, I remember visiting Germany a dozen years after the war ended. Major centers had been flattened by the bombing. In Hamburg, one would see a few residential buildings and then ruins as far as the eye could see as if a massive earthquake had hit. A never ending horror across all major cities and a shortage of labor. So the Turks came … and stayed. Welcome then, not so much now.
The Germans were humble — a humility that would gradually diminish with the country's resurgence as one observed over succeeding decades. Cleanliness and order are part of the national psyche, particularly the latter. Everything in order — 'Alles in ordnung'. It even applies on a personal level as someone might ask exactly that if you appear disturbed. It then means, 'Everything okay?'
A grease spot on the otherwise fresh tablecloth at breakfast, my fastidious six-year old daughter complained. It was whisked away with apologies and immediately replaced. Order restored. Ordnung muss sein says the German proverb.
In dollar terms, Germany is now the world's fourth largest economy, Japan the third. The world has not ended despite economic interests being often cited as a cause of war. In fact, we are grateful for their products judging by the numbers of their automobile names in the US. Japan appears to have eclipsed the famed auto giants of the past, GM, Ford and Chrysler and UK icons long forgotten. And Donald J. Trump has a beef with both countries and is busy pulling out troops from Germany. Of course the giant dragon of exporters to the US, namely China, is for President Trump our public enemy number one.
The bombs on Hiroshima and Nagasaki were not the end, merely the beginning, and at the back of our minds remains the terrifying hope that it is not the beginning of the end.
Following the US, there soon were other nuclear powers: the UK and the Soviet Union followed by France, then China. After China, India was not to be left behind, and after India the same logic applied to Pakistan. Then there is Israel seeking external security while like diseased fruit, it rots from the inside. And let us not forget nutty North Korea.
When the US and the Soviet Union faced off with thousands of nuclear weapons, the strategists produced the theory of mutually assured destruction. Its acronym MAD was closer to the truth than its Pentagon proponents could ever have imagined for they would have destroyed not just each other but the world.
Even India and Pakistan with 100-plus weapons each could cause a nuclear winter from the fall-out and the dust covered skies. The subsequent crop losses and famines would kill many more across the world than the devastation wrought by the bombs. It is just one more reason why nation states could eventually become obsolete.
Fortunately, for the human race, nuclear war is more potent in the threat than in the execution; the latter would certainly certify MAD. The response to a military threat carrying the phrase 'by all means necessary' is enough to cool things down quickly. It was Pakistan's reply to India's threat to expand an incident in the disputed Kashmir region with an attack on mainland Pakistan. In that sense, nuclear weapons have become a sort of insurance policy. Pakistan and India have fought several major wars but none since both sides acquired nuclear weapons. The cost is unthinkable, and one hopes will remain so in the minds of strategists.
Such is the world my generation is leaving to you: flawed but holding together all the same.
China Replacing Russia as the Boogeyman in the U.S. Presidential Campaign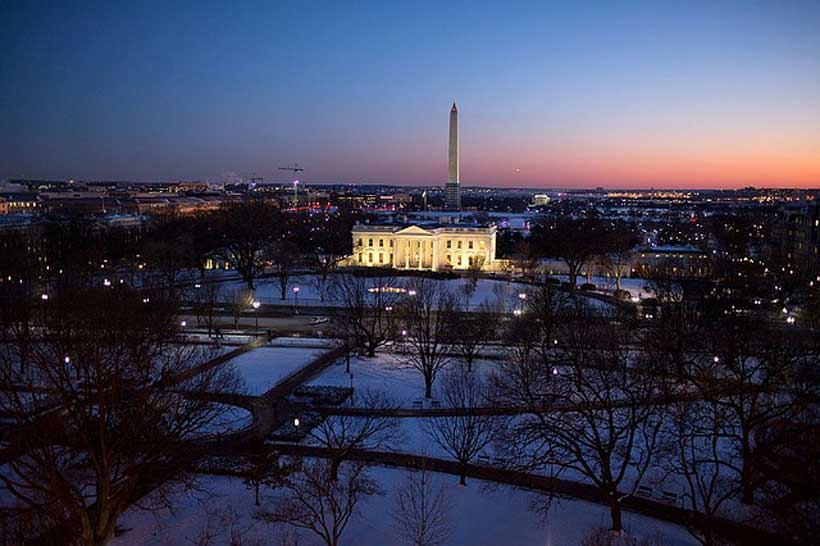 During the 2016 U.S. Presidential bid, Russia was picked as a scapegoat to justify the loss endured by the Democratic party candidate. Moscow was vilified for interfering in the election via the dissemination of false information. After the election, a judicial investigation was launched, ending with no evidence of the collusion.
Despite that fact, in 2017 and 2018, the U.S. imposed economic sanctions against Russian entities. This led to the further aggravation of already sour ties undermined by the Ukrainian crisis in 2014. As an act of reprisal for Moscow's alleged meddling into the conflict, U.S. Congress initiated new economic sanctions.
Russia became what can be regarded as a boogeyman to be reprimanded for whatever misfortune happens — be it ex-spy Sergei Skripal's poisoning in 2018 or Russia's alleged bombings of peaceful residents in eastern Aleppo. Russia got blamed for everything, even though the evidence was missing.
In 2017 the U.S. and Russia crossed swords in a diplomatic row by cutting staff numbers and closing each other's consulates. Since then, both countries have been experiencing alienation from one another, culminating in the recent cancellation of several arms control agreements (i.e., INF, Open Skies).
By the same token, the U.S. has recently upped the ante in handling thorny issues with China, which came under the spotlight during the American presidential campaign. Both candidates — J. Biden and D. Trump — appeal to their supporters using China, competing for the reputation of leaders with the toughest stance towards Beijing.
China is an obvious target of criticism for the U.S. President, who is adamant about securing his second term in office. It is hard to find any other positive agenda as soon as he failed to deliver an efficacious response to the pandemic, which has already put the country's economy at risk of recession with a gloomy long-term economic outlook.
Russia can no longer alone serve as a scapegoat for misdoings of U.S. politicians. Such rhetoric has been present in American media for such a long time that it has eventually lost some of its appeal to the U.S. audience.
Following a blueprint tailored for Russia, the U.S. has resorted to a maximum pressure campaign against China. In 2018 a full-scale trade war erupted and was followed by sanctions introduced against the most vital industry for China's global rise — the hi-tech sector. Huawei and ZTE were swiped from the U.S. market. The U.S. also has been widely applying its longer-used instrument of sanctions not solemnly limited to hi-tech giants. Chinese officials in Xinjiang and foreigners doing business in Hong Kong also fell under various restrictions.
As for now, the pendulum has swung from economic agenda to geopolitics and ideology — with the latter being a novelty for U.S. policy towards China. Despite that, China and Russia were already labelled "rival powers … that seek to challenge American values" in 2017, Trump's national strategy.
In January 2020, Secretary of State M. Pompeo called the Communist Party of China (CPC) the "central threat of our times." As for Russian ideology, the country was already eloquently described as an "evil state" during the 2016 U.S. presidential campaign. In July 2020, Mr. Pompeo called on the Chinese people to help "change the behavior" of their government. Thus, he designated CPC as an ideological and independent entity separate from Chinese citizens.
In order to sharpen the rhetoric, U.S. politicians stopped addressing Xi Jinping as "president," calling him "general secretary" instead — an act which deprives Mr. Xi of political legitimacy usually bestowed upon the elected leader. Another menacing sign is that the U.S. is reportedly reviewing a proposal to ban CPC members from traveling to the U.S., which would basically mean the start of an active phase of ideological confrontation.
Similar to the 2017 Russian-American diplomatic row, today the U.S. and China are also exchanging attacks on each other's diplomatic missions. For example, from geostrategic perception, in mid-July, the U.S. officially recognized China's claims in the South China Sea as "unlawful" and made it clear that its strengthening of the policy with regard to SCS is aimed at halting China's use of coercion.
Both countries do not want to play alone in a tit-for-tat game. The U.S. has already summoned its allies to form a group of democratic countries to oppose the CPC. France and Britain have recently bowed to long-term U.S. pressure to convince allies to steer clear of the Chinese 5G technology.
China is also gearing up by upholding contacts with its tried and tested partners — namely Russia. Despite a minuscule slide in bilateral trade (a 4% decline compared to 2019) amid COVID-19, political cooperation has been developing. In early July, both countries demonstrated close coordination in high-level international organizations by vetoing extension of cross-border aid in Syria. During a telephone call to Vladimir Putin on July 8, President Xi vowed to intensify coordination with Russia internationally, including in the UN.
Russia and China currently maintain close and regular cooperation. According to the Russian ambassador to China A. Denisov, up to now, both presidents have held four telephone conversations and are currently working on preparation for a state visit of the Russian President to China, as well as on the participation of Xi Jinping in SCO and BRICS forums in Russia with open dates.
A new trend in China-Russia cooperation can be noted in the sphere of coordination of bilateral actions to oppose Western ideological pressure in the media. On July 24, spokespeople of the Ministries of foreign affairs held a video-conference on the information agenda. The parties recognized Western powers' attempts to interfere in the internal affairs of China and Russia by disseminating fake news and placing restrictions on journalists' work.
U.S. attempts to alienate and isolate China provide Beijing with no other choice but to seek further expansion of cooperation with like-minded states, be it Russia or any other country open for cooperation.
From our partner RIAC