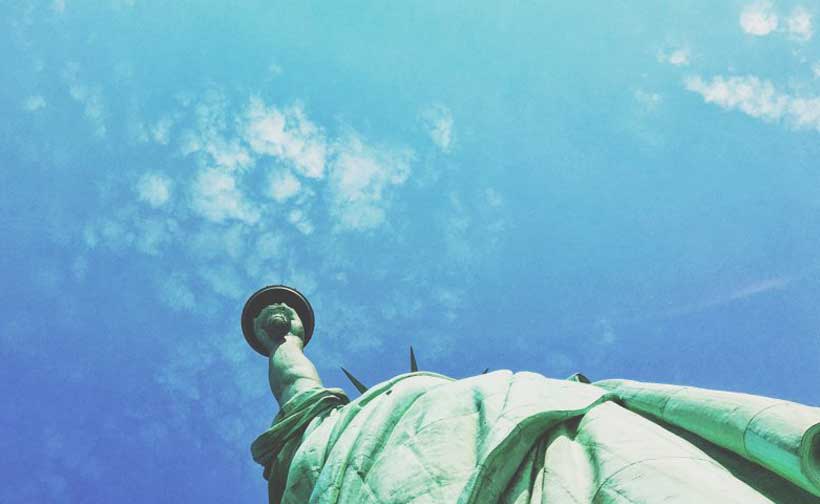 Struggling With the Virus on Multiple Fronts: Unseen Impacts on the Risks of Nuclear War with North Korea
"This virus is going to disappear."-US President Donald J Trump, February 27th, 2020
"I will show you fear in a handful of dust."-T S Eliot, The Waste Land
Currently, our greatest challenge is a worldwide struggle against virulent pathogens. At the same time, there is no corollary reason to believe that this overriding menace could remove or preclude other significant hazards, some of them potentially existential. Though such existential threat simultaneity might seem too daunting for calmly rational consideration in these difficult days – and ought therefore to be brought up only in subtle whispers or sotto voce – there can be no reasonable argument for excluding it as a prospective national security hazard.
Now is a time for complete candor. To wit, humankind is never offered any choice in prioritizing existential threats according to any one's subjective apprehensions or preferences. Moreover, Americans will have to deal with these variously grievous perils together; that is, as they arise, intersect and advance in bewildering tandem with one another. As to identifying significant interactions between such threats systematically, some could emerge as boldly synergistic.
In these cases, the injurious whole would be more-or-less greater than the simple sum of its relevant parts.
This fearful expectation is true by definition.
More to the point, any overlap or congruence between Covid-19 pandemic effects and those of a credible nuclear conflict with North Korea would be more consequential than any simple "adding-up" of numbers or statistics.
Far more consequential.
It follows, inter alia, that nothing could possibly be gained by approaching such galvanizing subject matter without first embracing absolute candor and a science-based precision.
How then shall we best proceed?[1]
To begin, a core obligation for the United States should avoid basing American nuclear strategy on any flagrantly erroneous assumptions. In this regard, at least one thing is already certain: Kim Jung Un does not see the world through the same perceptual lenses as Donald Trump. Kim is notprimarily motivated by assorted promises of expanded personal wealth or national economic improvement.
What he seeks for himself, above all and continuously, is extraordinary and stable political power.
Unsurprisingly, this rather obvious objective is tied closely to North Korea's secure and recognizable possession of nuclear weapons and related infrastructures.
Inextricably tied.
There is more. For analysts and policy planners, the vital issues here are not dense or ambiguous. For Kim Jung Un, prima facie, "denuclearization" represents an unacceptable option in any form. As a national objective, it is anathema. Period.
Accordingly, while US President Trump now either ignores the North Korean threat altogether or continues to rely on presumed benefits of "attitude" over "preparation," Kim Jung Un goes ahead with substantial ballistic missile development and testing programs. While Trump continues with strategically meaningless bluster and bravado, Kim readies his nation for an always-possible "final battle." For the United States, this all-too evident asymmetry could sometime prove to be lethal or even fatal.
We did not elect an American president to serve only on behalf of his own private interests. To properly serve US national security interests rather than his own personal and vanity-centered preferences, Trump must immediately refine and reiterate his still-amorphous North Korea strategy. Among other things, this means developing an American security posture that is more expressly analytic and history-based than are Trump's current and disjointed orientations.
Still more precisely, it signals that the American president should begin to think systematically and realistically about creating long-term nuclear deterrence relationships with North Korea. For the United States, such creation has worked before, even if in substantially different circumstances. It will now need to work again vis-à-vis North Korea.
In the best of all possible worlds, American (possibly also North Korean) interests would be best served by Pyongyang's complete denuclearization. But this is not the best of all possible worlds. For now, especially, establishing stable nuclear deterrence relationships between these two adversarial states would represent a markedly worthy and gainful American achievement.
There is more. During any still-upcoming negotiations, Trump should take scrupulous care not to exaggerate or overstate America's military risk-taking calculus. Such imperative diplomatic caution would derive in good measure from the historical absence of any comparable nuclear crises. Because there has never been a nuclear war,[2] there could be no reliable way for this president (or anyone else, for that matter) to ascertain the true mathematical probability of any US-North Korea nuclear conflict.
None at all.
For Donald Trump, who is accustomed to making wholly unwarranted strategic extrapolations from commercial real estate bargaining or casino gaming examples, this observation could first seem exaggerated. Still, plainly and incontestably, it is a true observation, and truth, in science, if not in US domestic politics, is always "exculpatory."
Always.
In any logical assessment of conflict, meaningful probabilities must be drawn from one quantifiable calculus only. This calculus references the determinable frequency of pertinent past events. When there are no such events, there can be no such extrapolation.
Period.
This does not mean that Trump's senior strategists and counselors should steer away from offering clear-eyed assessments regarding prospective nuclear costs and risks, but only that such assessments be drawn knowingly from various constantly shifting and hard-to-decipher geopolitical trends. At this time, such trends must include complex considerations of worldwide disease pandemic. But this sort of inclusion won't be easy.
Among other concerns, some attendant problems would emerge as more complicated and steeply problematic than others. For one, world security processes must always be approached in toto, or as a totality; that is, as a more-or-less coherent system. What is happening now, in such far-flung places as India-Kashmir, China, Russia, Iraq, Iran, Pakistan, Afghanistan and Yemen, could have significant "spillover effects" in the northeast Asian theatre and beyond. This is true even while Covid-19 rages in some measure across these countries.
Rather than ignore such complex and seemingly distant effects altogether – in part, because they could appear too intellectually demanding – this American president will first have to accord them a more appropriate position of policy-making priority.
Today, military threats from an already-nuclear North Korea remain genuine, substantive and determinedly "robust." The fact that Trump's nuclear "button" is "bigger" than Kim's, however, is less than determinative. In strategic deterrence relationships, a condition of relative nuclear weakness by one of the contending adversarial states need not imply any corresponding absence of power or influence.
Even the presumptively weaker party in such asymmetrical dyads could deliver "unacceptable damage" to the stronger.
There is more. President Trump will need to bear in mind that many or all of northeast Asia's continuously transforming developments will be impacted by "Cold War II,"[3] an oppositional stance with Russia and (somewhat comparably or derivatively) China. Similarly important will be this US leader's willingness to acknowledge and factor-in certain consequential limits of "expert" military advice. These generally unseen limits are not based upon any presumed intellectual inadequacies of America's generals, but only on the unassailable knowledge that no person has ever fought in a nuclear war.
Again, this all-too relevant bit of knowledge is indisputable.
By definition – and going forward with all inherently time-urgent considerations of US – North Korea policy formation – American strategic calculations will be fraught with various and utterly daunting uncertainties. Still, it will be necessary that Donald Trump and his designated counselors remain able to offer the best available war-related estimations. Among prospectively causal factors – some of them overlapping, interdependent or (again) even "synergistic"[4] – the plausible risks of a nuclear war between Washington and Pyongyang will depend upon whether such a catastrophic conflict would be intentional, unintentional or accidental.
In principle, at least, this tripartite distinction could prove vitally important to any hoped for success in US nuclear war prediction and prevention processes.
In facing any future North Korean negotiations, it will be necessary that competent US policy analysts systematically examine and measure all foreseeableconfigurations of relevant nuclear war risk. Expressed in the game-theoretic parlance of formal military planning, shifting configurations could present themselves singly or one-at-a-time (the expectedly best case for Washington), but they could also arise suddenly, unexpectedly, with apparent "diffusiveness," or in multiple and overlapping "cascades" of strategic complexity.
What is to be done? To properly understand such bewildering cascades will require carefully-honed, well-developed and formidable analytic skills. This will not likely be a suitable task for a presidential political appointee or for the otherwise intellectually faint-hearted. It will require sharply refined combinations of historical acquaintance, traditional erudition and a demonstrated capacity for advanced dialectical thinking. Such disciplined thinking goes back to the dialogues of Plato, and the ancient but timeless awareness that reliable analysis calls for continuous asking and answering of key questions.
There is more. This challenging task could require American strategic thinkers who are as comfortable with classical prescriptions of Plato and Descartes as with the more narrowly technical elements of modern military theory and hardware. For the moment, these are obviously not the sorts of thinkers one finds around US President Donald Trump.
There is more. It is conceivable that neither Washington nor Pyongyang is currently paying sufficient attention to the residually specific risks of an unintentional nuclear war. To this point, each president would seem to assume the other's complete decisional rationality. If, after all, there were no such mutual calculation, it would then make no ascertainable sense for either side to negotiate further security accommodations with the other.
None at all.
Viable nuclear deterrence (not denuclearization) must become the overriding US strategic goal with North Korea. But this complex objective is contingent upon certain basic assumptions concerning enemy rationality. Are such assumptions realistically valid in the particular case of a potential war between two already-nuclear powers? If President Donald Trump, despite once "falling in love" with Kim Jung-Un, should sometime begin to fear enemy irrationalityin Pyongyang, issuing new threats of US retaliation might then make starkly diminishing diplomatic sense.
At that literally unprecedented stage, American national security could come to depend upon some residually optimal combinations of ballistic missile defense and defensive first strikes. Again, by definition, determining such complex combinations would necessarily lack any decisional input or counsel from relevant concrete and quantifiable historical data.
In an imaginably worst case scenario, the offensive military element could entail a situational or comprehensive preemption – a defensive first strike by the United States – but at that manifestly late stage, all previous hopes for bilateral reconciliation would already have become moot. There would then obtain no "ordinary" circumstances wherein a preemptive strike against a North Korean nuclear adversary could still be considered "rational."
None of these difficult strategic decisions should be reached casually or easily. With the steadily expanding development of "hypersonic" nuclear weapons, figuring out optimal US policy combinations from one North Korean crisis to another could quickly become overwhelming. Though counterintuitive amid such prominently intersecting complications, the fact that one "player" (the US) was recognizably "more powerful" than the other (North Korea) could quickly prove irrelevant.
In all foreseeable circumstances, there would obtain certain overlapping issues of law and strategy. Under international law, which remains an integral part of US law,[5] the option of a selective or comprehensive defensive first-strike might be correctly characterized as "anticipatory self-defense." But this would be the case only if the American side could also argue coherently and persuasively that the "danger posed" by North Korea was recognizably "imminent in point of time." Such discernible "imminence" is required by the authoritative standards of international law; that is, by the formal criteria established after an 1837 naval incident famously called "The Caroline."[6]
Now, in the expanding nuclear age, offering aptly precise characterizations of "imminence" could prove sorely abstract and densely problematic. For example, in justifying his earlier assassination of Iranian Major General Qassem Soleimani, Trump used the term "imminence" incorrectly (sometimes even confusing "imminence" with "eminence") and without any convincing factual evidence.
For the moment, especially in the midst of a worldwide biological crisis, it seems reasonable that Kim Jung Un would value his own personal life and that of his nation above every other imaginable preference or combination of preferences. In any corresponding scenario, Kim is visibly and technically rational, and must remain subject to US nuclear deterrence.[7]But it could still become important for a negotiating American president to sometime distinguish between authentic instances of enemy irrationality and contrived or pretended irrationality.[8]
Is US President Donald Trump – a self-declared "very stable genius" – up to meeting such a challenging task?
This is no longer a silly question.
In the past, Trump has praised pretended irrationality as a potentially useful US national security strategy. Apropos of this problematic praise, his earlier "fire and fury" warnings (issued before he "fell in love" with Kim Jung Un)[9] might have reflected a prospective "rationality of pretended irrationality" posture for the United States. Ultimately, such a posture could be adopted by either one or both sides.
What happens next?
This particular prospect adds yet another layer of complexity to the subject at hand, one that could sometime include certain force-multiplying biological synergies. These would be interactive outcomes where the "whole" was effectively greater than the mere sum of its apparent "parts."
Although neither side would likely seek a shooting war, either or both heads of state could still commit assorted errors in the course of their respective strategic calculations. Such errors could represent an unintended consequence of jointly competitive searches for "escalation dominance." Arguably, these errors are more apt to occur in those circumstances where one or both presidents had first chosen to reignite hyperbolic verbal rhetoric.
Even when the two leaders were reportedly once "in love."
Portentously, even in reassuringly calm periods of polite and congenial diplomatic discourse, major miscalculations, accidents or "cyber-confusions" could accumulate. Again, such ill-fated accumulation could sometime be hastened by the unpredictable effects of disease pandemics.
What then?
In certain expectedly worst case scenarios, negotiations gone wrong could result in a nuclear war.[10] This ought never to be overlooked, In the words of Swiss playwright Friedrich Durrenmatt, "The worst does sometimes happen."
There is more. An inadvertent nuclear war between Washington and Pyongyang could take place not only as the result of various misunderstandings or miscalculations between fully rational national leaders, but also as the unintended consequence (singly or synergistically) of mechanical, electrical, computer malfunctions or of "hacking"-type interventions. Going forward, these interventions could even include the clandestine intrusions of "cyber-mercenaries."
In any still-impending crisis between Washington and Pyongyang, each side will inevitably strive to maximize two critical goals simultaneously. These are (1) to dominate the dynamic and largely unpredictable process of nuclear crisis escalation; and (2) to achieve desired "escalation dominance" without sacrificing vital national security obligations. In the final analysis, this second objective means preventing one's own state and society from suffering catastrophic or even existential harms.
This recalls a prior point concerning obligatory assessments of relative military power. When President Trump, in an earlier verbal competition with Kim Jung Un, stated that the North Korean president may have his own nuclear "button," but that his was "bigger," the US leader revealed a major military misunderstanding. It is that today, in the still advancing nuclear age, atomic superiority is potentially per se insignificant, and could lead the presumptively stronger nuclear adversary toward certain potentially lethal expressions of overconfidence.
In such paradoxical circumstances, having had the "bigger button" would have become the dominant source not of strength, but of weakness. Here, size would actually matter, but only in a starkly unexpected or counter-intuitive way.
As Donald Trump should better understand, even an enemy with a smaller "nuclear button" could inflict grave harms upon the "stronger" United States and/or its close allies in Japan, South Korea or elsewhere. It follows that to take any discernible comfort from the observation that North Korea has been testing "only" shorter-range ballistic missiles is to miss the main analytic point entirely. To clarify, several of North Korea's nuclear test firings expressed a yield at least 16X larger than the Hiroshima bomb. That 14KT WW II bomb produced almost 100,000 immediate fatalities.
Such vital understandings about nuclear "button size" must obtain as long as Kim Jung Un's "inferior" nuclear arms are seemingly invulnerable to any American preemptions and seemingly capable of penetrating ballistic missile defenses deployed in the United States, Japan or South Korea. Because of the extraordinary harms generated by even low-yield nuclear weapons, a small percentage or tiny fraction of Kim's "inferior" nuclear arsenal could and should still appear unacceptably destructive in Washington, Tokyo or Seoul. Worth noting, too, is that in all of these critical dimensions of strategic judgment, the only reality that would figure in ongoing adversarial calculations would be perceived reality.
The bottom line of all such informed assessments concerning a possible US – North Korea nuclear war is that the underlying issues of contention and calculation are enormously complicated and well-nigh indecipherable. Faced with challenging measures of complexity, both operational and legal, each side must proceed warily, in a fashion that is both suitably purposeful and appropriately risk-averse. Although such prudent counsel may at first seem to run counter to assorted inter-linking obligations of "escalation dominance," any still-upcoming Trump-Kim negotiations would necessarily involve very deep and variously uncharted "waters."
All this is especially worrisome in the midst of Corona virus pandemic.
Looking ahead, any aggressive over-confidence (or what the ancient Greeks called "hubris" in theatrical drama) by President Trump or President Kim will have to be scrupulously avoided. Although everything at some upcoming negotiation might at first appear simple and calculable, history calls to mind Prussian strategist Carl von Clausewitz's sobering observations about "friction." This element represents "the difference between war on paper, and war as it actually is."
In certain plausible cases, this difference could mean total war.
To avoid any such intolerable outcome between the United States and North Korea, a prudent and informed nuclear posture must be fashioned, not with barren clichés and empty witticisms, but with refined intellect and cultivated erudition. Much earlier, the ancient Greeks and Macedonians had already understood that war planning must be treated as a continuously disciplined matter of "mind over mind," rather than just one of "mind over matter."[11] Today, in more specific regard to US-North Korea nuclear negotiations and rivalry, a similar understanding should promptly obtain in Washington.
It would be far better for the United States to plan carefully for all strategic eventualities than to somehow stumble into a nuclear war with North Korea. The plain fact that such a "stumble" could take place without any ill will or bad intention should provide little tangible consolation for the millions of prospective victims. Assuredly, for these victims, any ounce of diplomatic prevention would have been well worth avoiding an unstoppable nightmare.
Nightmare. According to the etymologists, the root is niht mare, or niht maere, the demon of the night. Dr. Johnson's famous Dictionary claims this corresponds to Nordic mythology, which identifies all nightmare as some unholy product of demons. This would make it a play on the Greek ephialtes or the Latin incubus. In any event, in all of these fearful interpretations of nightmare, the idea of demonic origin is absolutely integral and indispensable.
But our current worries are of a very different and more secular sort. Recalling the earlier-cited warning of 18th century philosopher Jean Jacques Rousseau concerning diligent scholarship, there are certain inherent complexities in problem solving that must always be accepted, understood and overcome. At a time when our planet is imperiled by the simultaneous and potentially intersecting threats of disease pandemic and nuclear war, there can be no suitable alternative to herculean intellectual efforts.
None at all.
---
[1] As part of any answer to this question, it will be vital to understand that these are not easy problems to solve, and that meaningful remedies will need to be studied with extraordinary care. In this connection, I am reminded of philosopher Jean Jacques Rousseau's timeless observation in The Social Contract, a 1762 work familiar to America's Founding Fathers: "I warn the reader that this essay requires to be read very seriously, and that I am unacquainted with any art which can make the subject clear to those who will not bestow on it their serious attention."
[2] The atomic bombings of Japan in August 1945 do not properly constitute a nuclear war, but "only" the use of nuclear weapons in an otherwise conventional conflict. Significantly, too, following Hiroshima and Nagasaki, there were no other atomic bombs still available anywhere on earth.
[3] In essence, hypothesizing the emergence of "Cold War II" means expecting that the world system is becoming increasingly bipolar. For early writings, by this author, on the global security implications of any such expanding bipolarity, see: Louis René Beres, "Bipolarity, Multipolarity, and the Reliability of Alliance Commitments," Western Political Quarterly, Vol. 25, No.4., December 1972, pp. 702-710; Louis René Beres, "Bipolarity, Multipolarity, and the Tragedy of the Commons," Western Political Quarterly, Vol. 26, No.4., December 1973, pp, 649-658; and Louis René Beres, "Guerillas, Terrorists, and Polarity: New Structural Models of World Politics," Western Political Quarterly, Vol. 27, No.4., December 1974, pp. 624-636.
[4] See, by this writer, at Harvard Law School: Louis René Beres, https://harvardnsj.org/2015/06/core-synergies-in-israels-strategic-planning-when-the-adversarial-whole-is-greater-than-the-sum-of-its-parts/ See also, by this writer, at West Point: Louis René Beres https://mwi.usma.edu/threat-convergence-adversarial-whole-greater-sum-parts/
[5] See especially art. 6 of the US Constitution ("The Supremacy Clause") and the Pacquete Habana (1900). In the words used by the U.S. Supreme Court in The Paquete Habana, "International law is part of our law, and must be ascertained by the courts of justice of appropriate jurisdiction, as often as questions of right depending upon it are duly presented for their determination. For this purpose, where there is no treaty, and no controlling executive or legislative act or judicial decision, resort must be had to the customs and usages of civilized nations." See The Paquete Habana, 175 U.S. 677, 678-79 (1900). See also: The Lola, 175 U.S. 677 (1900); Tel-Oren v. Libyan Arab Republic, 726 F. 2d 774, 781, 788 (D.C. Cir. 1984)(per curiam)(Edwards, J. concurring)(dismissing the action, but making several references to domestic jurisdiction over extraterritorial offenses), cert. denied, 470 U.S. 1003 (1985)("concept of extraordinary judicial jurisdiction over acts in violation of significant international standards…embodied in the principle of `universal violations of international law.'").
[6] See Beth Polebau,National Self-Defense in International Law: An Emerging Standard for a Nuclear Age, 59 N.Y.U. L. REV. 187, 190-191 (noting that the Caroline case transformed the right to self-defense from an excuse for armed intervention into a customary legal doctrine).
[7] Even before the nuclear age, ancient Chinese military theorist, Sun-Tzu, counseled, inThe Art of War:"Subjugating the enemy's army without fighting is the true pinnacle of excellence." (See: Chapter 3, "Planning Offensives").
[8] Expressions of decisional irrationality in US dealings with North Korea could take different and overlapping forms. These include a disorderly or inconsistent value system; computational errors in calculation; an incapacity to communicate efficiently; random or haphazard influences in the making or transmittal of particular decisions; and the internal dissonance generated by any structure of collective decision-making (i.e., assemblies of pertinent individuals who lack identical value systems and/or whose organizational arrangements impact their willing capacity to act as a single or unitary national decision maker).
[9] Upon returning to Washington DC after the Singapore Summit, President Trump made the following statement: "Everybody can now feel much safer than the day I took office. There is no longer a nuclear threat from North Korea."
[10] There is now a substantial literature that deals with the expected consequences of a nuclear war. For earlier works by this author, see, for example: APOCALYPSE: NUCLEAR CATASTROPHE IN WORLD POLITICS (Chicago: The University of Chicago Press, 1980); MIMICKING SISYPHUS: AMERICA'S COUNTERVAILING NUCLEAR STRATEGY (Lexington Books, 1983); REASON AND REALPOLITIK: U.S. FOREIGN POLICY AND WORLD ORDER (Lexington, MA: Lexington Books, 1984); and SECURITY OR ARMAGEDDON: ISRAEL'S NUCLEAR STRATEGY (Lexington, MA: Lexington Books, 1986).
[11] See: F.E. Adcock, The Greek and Macedonian Art of War(Berkeley and Los Angeles: University of California Press, 1962), p. 63.
How Uncle Sam views the world by 2040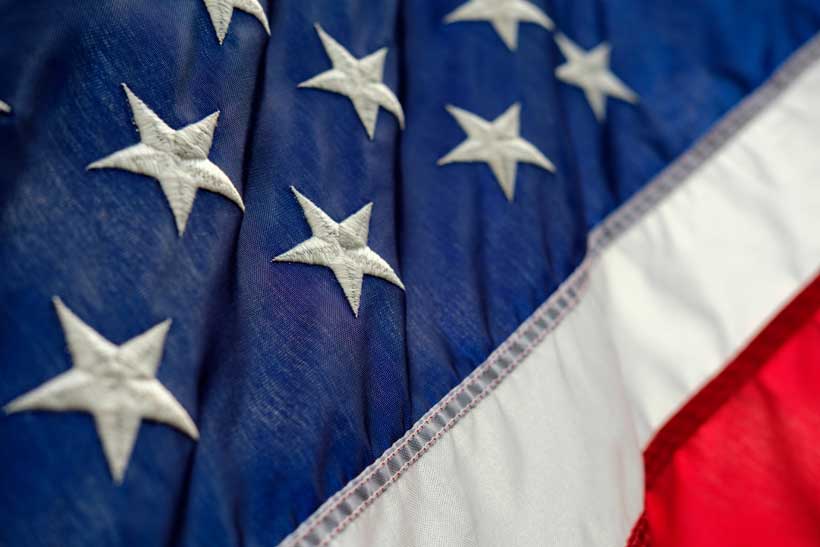 How the US is seeing the future world is revealed in a recent report, Global Trends 2040: A More Contested World, published by the National Intelligence Council of the US. This report of political, social and economic estimates is prepared through an integrated process for every incoming President of the USA. For Biden, the report was published in March this year. The world, its politics, economics and societies, is going to change under the forces stemmed in changes in demographic modalities, environmental fluctuations, economic preferences and technological transformations. These together are going to impact on societies, states and international systems which would end in sketching five different futures of the world. Uncle Sam seems to be shaking the world, and this time even more intensely.
Starting off how the forces will interact and intersect, it all begins with the changes in demographics. The developed economies are aging bringing a global slow economic growth whereas the contracting working age will weigh on the economies of these developed countries as Japan and South Korea will reach the median age of 53 and Europe the median age of 47 by 2040. On the other side, in developing countries the converse will be happening as Sub Saharan Africa will reach median age of less than 15 years whereas Pakistan, Egypt and Afghanistan will reach the median age of 30 years. This seems opportunity but these economies will be challenged to meet the demands of the growing working age populace in their economies with the slow global economic growth remaining constant dragging the societies into social volatilities while testing the performances of states too.
The forces of environment will leave no country unaffected especially the developing countries that lack in adaptations skills and technologies. The occurrence of heat waves, melting of Arctic, land degradation, water misuses, food insecurity, loss of biodiversity, rising sea levels and pollution will erode the 'human security' while affecting states and societies, politics and economics coequally. For curtailing environmental threats, countries may apply geoengineering by interacting with the natural system of earth to counteract threats of climate change like releasing the sun's energy back into space through Solar Radiations Management or Stratospheric Aerosol Injection spraying to cause global dimming. The developed countries especially US and China will see suspicions on sincerely working on environmental threats as this would require economic sacrifices.
In the sphere of Economics, the national debt management will push countries to avoid funding on the issues of environment as they will already be pressed hard for matching the needs of the growing demands of their elderly and younger populations alike. Covid 19 has already left indelible imprints on the economies of the world especially the developing countries two fifths of which, according to 2019 IMF assessment, were at debt distress. Automation and rapidly growing AI will reduce 9 percent global jobs and transform one third by 2040 while at the same time creating massive new technology and automation stemmed jobs which will test the states adaptability to manoeuvring technology. This will have disproportionate effect across the countries and regions. The element of Superstar firms, the new multinationals, will critically affect world economies and make definitive inroads in the affairs of politics.
The technological forces will surpass all other forces in intensity especially with the significant rise of AI and Biotechnology. The US-China rivalry in this sphere will be rampant. AI will disrupt global current workforce while also creating new dimensions of labor compelling the countries to remodel their working force structures. The application of AI in warfare will be on the rise and will be adding a new element to the geopolitical dynamics. AI is well positioned to fly and reach space which will turn the space diplomacy in new form and bring the two global rivals face to face. AI will siphon out the human element of emotions in making decisions having social effects.
As these forces interact, world will see five possible scenarios in which the first three are the prominent.
In the first scenario, it will the US and allies led democracy which will manipulate the world. Being democratic, there will be more space for innovation and the rise of technology with robust public private partnerships will prosperously affect economic growth of the countries. This will enable the states to be responsive to their people's needs while the same time making adaptations unlike in the repressive regimes of Russian and China whose policies will let them on steady decline.
In the second scenario, it will be China which will be mastering the world arena but not exactly acting like leading it due to its inherent repressive dynamics. This will happen on account of failure of international organizations with least interest paid to them by the major powers. The factors of high national debt, the costs of caring for aging populations, and hazardous environmental occurrences will havoc states' budgets and keep them away from spending on education, infrastructure, and scientific research. In these circumstances due to the integrally centralist and controlled Chinese centralism will help China gain global attention through its global infrastructure packages and other initiatives. Many countries will thus tilt to the Chinese sidelines.
In the third effectual scenario, it will be a contested coexistence of US and China which will emerge. This will be based on shared economic and growth preferences and agreements.
Much of what is stated in the report must be happening in the world ahead but much of what is left unstated is more critical. Summed up, there will be more instability, pandemics, economic recessions, state conflicts and disorders in the five different worlds that lay ahead.
Understanding Ronald Regan's approach to the Cold War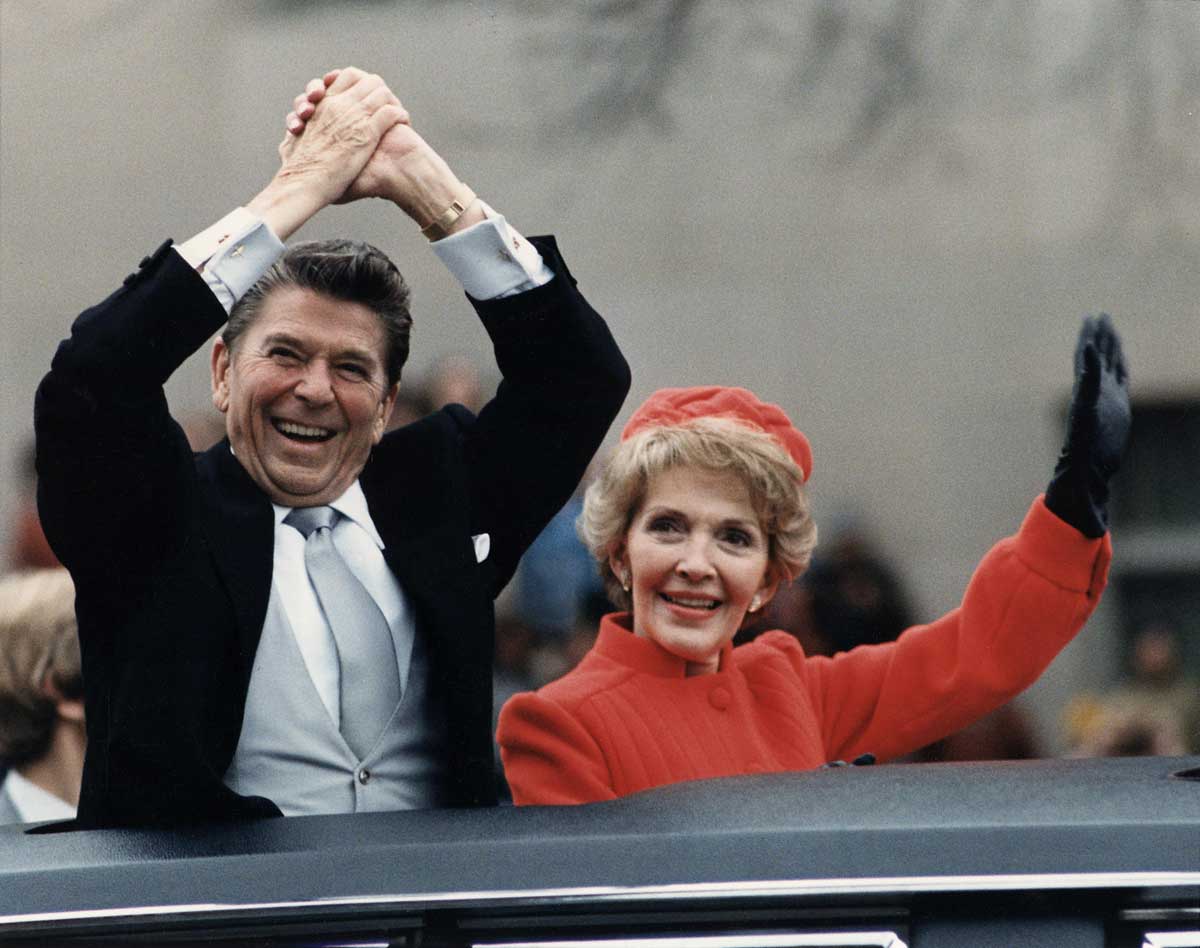 President Ronald Reagan's ascendency in the political hierarchy of the United States, ending in him becoming the President is often regarded as a triumphant victory by American conservatives. His conception of the world order, domestic and international relations show a reflection of a conservative understanding of issues. His legacy as president remains as having effectively brought down the Soviet Union and the threat of Communism. His policies towards the Soviet Union have a transformative nature, as his understanding and approach to US-Soviet relations changed radically after his first term. Though being a staunch Anti-communist and regarding the Soviet Union as an "evil empire", he sought to ensure that America and its idea of a "Free World" prevailed and later on, that the two most significant military powers would reach common ground in order to make peace more sustainable.
In studying his approach to tackling the Soviet threat, it's important to first understand the correlation between the policies adopted by previous administrations and Reagan's own pursuit of defeating the Communist threat which at the height of the Cold War, threatened to spill into a full-scale conflict between the two regional hegemons. Previous administrations had traditionally approached the threat posed by the Soviet Union with a policy of preventing the collapse of European allies at the hands of the Soviet Union. This included stymieing the spread of Communism across the world and the consistent development of Ballistic missiles in order to deter a Soviet military advance into Europe by providing a "nuclear umbrella" to European Allies. Before the Reagan administration this policy was in large part accepted as the means through which the Soviet threat could be effectively challenged. President Reagan followed a similar policy by pursuing aggressive military buildup and focusing on development of a vast range of ballistic missile platforms which would act as a comprehensive deterrent in preventing the Soviet decision-making elite to pursue a path unacceptable to US strategists (ARBATOV 2019). Being disillusioned with the far left, his opinions and campaign slogans had strong ideological underpinnings which would later on influence his dealings with the Soviet Union.
The changes in Reagan's policy weren't without the influence of another very important personality, Mikhail Gorbachev. The Soviet leader's role in Reagan's change in policy from antagonism to rapprochement is widely claimed by academic scholars as a major contributing factor for the rethink in Reagans approach to Communist Soviet Union. Gorbachev's revolutionary approach to International Relations was followed by America's "reactionary response" in the shape of pursuance of arms control and softening of political rhetoric (Fischer 1997). Ronald Reagan second term in office was marked by a change in his policy of pursuing aggressive development of arms and making space-based missile defense systems having the capability of destroying incoming Soviet missiles. The Strategic Defense Initiative was seen by many in the Soviet ranks as a dangerous escalation of arms race which had the potential of transforming into military conflict. (Britannica, T.Editors of Encyclopaedia 2021). Seeing and acknowledging Gorbachev's new approach as "revolutionary" President Reagan sought to rely on an intense sustained engagement with the Soviet leader in order to achieve what his previous approach had failed to do (Talbott 2004).
Mikhail Gorbachev's approach to the subject of foreign policy was based on establishing relations with the west and a recalibration of ties with the United States. At the time of the Cold War a large part of the effort by the two nations was to prevent the other state from gaining a definitive edge in the area of technology, military and nuclear weapons. Apart from the ideological conflict the Cold War witnessed many states in the world becoming the conflict grounds in which the US and USSR sought to establish their control and influence. Mikhail Gorbachev's arrival into the political spectrum and pursuing a policy of peace and prevention of creation of arms was in large part influenced by the domestic environment of his country. The Soviet Union after Brezhnev had a weakened economy due to extensive spending building and maintaining large military industries and sophisticated missile delivery and defense systems. The Russian political elite largely dominated by Russians. Gorbachev's "restructuring" in order to improve the economic conditions of the state was also followed by a rethink at the foreign policy front. In his famous interview at Harvard University he described how the conditions of repression, arrests and suppression of critical voices against the state were silenced. This led to perestroika which gained support from the Russian masses. (The Harvard Gazette 2004).
The question as to the extent to which the effect of President Reagan and Gorbachev's relationship caused "reversal" of US foreign policy with regards to the Soviet Union should be considered through different metrics. Firstly it's important to study how the "Reagan doctrine" which formulated the plan of tackling soviet expansionism into countries across the globe evolved during the time of Reagan's Presidential terms. Ronald Reagan's doctrine was a shift from previous administrations approach to the Soviet threat. In what was previously termed as "containment" of Soviet expansionism, Reagan's approach constituted of a "roll back" of Soviet expansionist forces across the world. From "Afghanistan to Nicaragua" Reagan's approach was an active effort to subdue Soviet expansionist forces seeking to gain a foothold in important areas such as South Asia and Central Americas. (US Department of State archive 2001). While toning down the harsh rhetoric and signing important arms control treaties, US efforts to prevent Soviet expansionism continued despite a thaw in relations and a warm cordial relationship between the two world leaders.
Reagan's original agenda of an aggressive military buildup and development of ballistic missiles saw a reversal during his second term. Both leaders sought to control the arms race and roll back on the creation of such weapons. The Strategic Arms Limitation Treaty (SALT-1) and other similar treaties was a 'break away' from Reagan's original doctrinal approach. Gorbachev's willingness to engage in talks was what initiated this change. What is also interesting to note is that despite belonging to radically different ideologies, both leaders shared a similar view on important matters. This is significant as both leaders expressed the desire to regulate arms control and to promote peace.
Another important element is the Soviet invasion of Afghanistan which saw an all-out Soviet effort to establish control over the region and reach the warm waters of the Arabian sea. The United States, eying an opportunity and realizing the threat of a possible soviet hold of South Asia, actively supported the Afghan Mujahedeen. Through Pakistan, the US pivotal role resulted in the Soviet forces failing to defeat the guerrilla forces despite huge numbers of troops and highly sophisticated weapon systems. This costly conflict was to prove detrimental to Soviet morale and the economy. After having effectively taken over, Gorbachev became heavily involved in restoring the economy and control over the production of arms between the United States and the Soviet Union. Gorbachev sought to move away from previous Soviet leaders doctrines and open diplomatic channels which would result in the final culmination of the Cold War.
President Ronald Reagan's presidency was marked with a significant contrast in approaches to the Soviet threat. Having become president, his strong ideological standpoints were the driving forces behind his policies. With the Soviet Union, Reagan's original approach was that of confronting, condemning and a protectionist mindset. Being a vocal proponent of American values of free speech, liberty and democracy his political campaigns to his televised addresses portrayed the Soviet Union as the principals threat to the very principals that America stood for. Like previous administrations, combating soviet expansionism and attaining global hegemony were prized objectives which defined much of US policies during the first term of President Reagan. His second term however saw a 'shift' in part of Reagan's understanding of greater and more pressing issues at hand which demanded attention. Having originally promoted military spending and development of sophisticated missile weapon systems, Reagan's view changed by the coming of Mikhail Gorbachev.
Both leaders, seeking initially to control production of arms, sought other means to create an environment more conducive for peace. While motivations differed, there was consensus between the two leaders on important matters which made diplomatic summits productive and resulted in many arms treaties. Both leaders established a relationship of trust and warmth which had largely been unseen since the start of the Cold War. These meetings were then followed by confidence building measures and trips to respective capitals which allowed a further thaw in the relations. Despite continued conflict in other states, both leaders relationship saw a significant reversal in the policies of US under the Reagan administration.
A Time For Candor: What Have We Learned From The Pandemic?
"The enemy is the unphilosophical spirit which knows nothing and wants to know nothing of truth."
Karl Jaspers, Reason and Anti-Reason in our Time (1971)
By definition, Covid-19 has been a crisis of biology. Nonetheless, certain core explanations for American death and suffering are discoverable outside the boundaries of medicine and pathology. In essence, at least to the extent that these tangible costs express America's deeply-rooted antipathy to various considerations of intellect – to what twentieth century philosopher Karl Jaspers would call a "spirit which knows nothing and wants to know nothing of truth" – we have also been enduring a crisis of philosophy.
This is not an easy argument to make in the United States. "Philosophy" is a tough term to embrace for an American audience. Prima facie, it is "elitist." At a minimum, it is (allegedly) impractical, contrived and "highfalutin." In this country, after all, even the most casual mention of "intellect" or "intellectual" will normally elicit cries of disapproval or howls of execration.
No "real" American, we have been instructed from the start, should ever be focused on such a needlessly arcane subject matter or pretentiously elevated discourse.
Big words be damned. Plainly, this a nation of impressively tangible accomplishments, of conspicuous "greatness" and "common sense." Who needs abstract and disciplined learning, especially when so many philosophers were themselves never "real Americans"?
Still, truth is exculpatory and any proper answer ought to be prompt, unhesitant and unambiguous. Accordingly, there are times for every nation when history, science and intellect deserve an absolute pride of place. Recalling Plato's parable of the cave in The Republic, our politics are always just reflection, merely a misleading "shadow" of reality, merely epiphenomenal.
In the United States, as anywhere else that has built carefully upon millennia of dialectical education, politics can offer only a deformed reflection of what lies more meaningfully below. It is largely because of our collective unwillingness to recognize this telling relationship, and not just a virulent virus per se, that we Americans have now suffered substantially more than a half million pandemic fatalities.
This lethal unwillingness represents a self-evident result of American anti-intellectualism. Though unverifiable by science-based standards, it also reveals a palpable vacancy of "soul."[1] Sometimes, such less tangible or "soft" problems still warrant very close attention.
This is one of those times.
There also remains more to consider. Donald J. Trump is gone, but the crudely retrograde and "common sense" sentiments that first brought him to power endure unabated. Generally lacking the refined intellectual commitments of mind, We the people should not express undue surprise or incredulity at the sheer breadth of our collective failures. Over too many years, the always- seductive requirements of wealth and "success" were casually allowed to become the highest ideal of American life. Among other things, these vaunted requirements turned out to be very high-cost delusions.
Too-many American debilities remain rooted in "common sense." Over the years, American well-being and "democracy" have allegedly sprung from an orchestrated posture of engineered consumption. In this steeply confused derivation, our national marching instructions have remained clear and shameless: "You are what you buy." It follows from such shameless misdirection that the country's ever-growing political scandals and failures were the altogether predictable product of a society where anti-intellectual and unheroic lives are actively encouraged. Even more insidiously, American success is measured not by any rational criteria of mind, compassion and "soul," but dolefully, mechanically, absent commendable purpose and without any "collective will."[2]
There is more. What most meaningfully animates American politics today is not a normally valid interest in progress or survival, but a steadily-escalating fear of personal defeat or private insignificance. Though sometimes most readily apparent at the presidential level, singly, such insignificance can also be experienced collectively, by an entire nation. Either way, its precise locus of origin concerns certain deeply-felt human anxieties about not being valued, about not "belonging,"[3] about not being "wanted at all."[4]
For any long-term national renaissance to become serious, an unblemished candor must first be allowed to prevail. Perpetually ground down by the demeaning babble of half-educated pundits and jabbering politicos, We the people are only rarely motivated by elements of real insight or courage. To wit, we are just now learning to understand that our badly injured Constitution was subjected to variously dissembling increments of abrogation, assaults by an impaired head of state who "loved the poorly educated,"[5] who proudly read nothing, and who yearned not to serve his country,[6] but only to be gratifyingly served by its endlessly manipulated citizens.
Openly, incontestably, Donald J. Trump abhorred any challenging considerations of law, intellect or independent thought. For the United States, it became a literally lethal and unforgivable combination. At the chaotic end of his self-serving tenure, Trump's personal defeat was closely paralleled by near-defeat of the entire nation. Lest anyone forget, the catastrophic events at the Capitol on January 6, 2021 were designed to undermine or overthrow the rule of Constitutional order in the United States.
Nothing less.
There is more. To understand the coinciding horrors of the Corona virus and Trump presidency declensions, we must first look more soberly beyond mere "reflections," beyond transient personalities and the daily news. Even now, in these United States, a willing-to-think individual is little more than a quaint artifact of some previously-lived or imagined history. At present, more refractory than ever to courage, intellect and learning, our American "mass" displays no decipherable intentions of taking itself more seriously.[7]
None at all.
"Headpieces filled with straw…" is the way poet T S Eliot would have characterized present-day American society. He would have observed, further, an embittered American "mass" or "herd" marching insistently backward, cheerlessly, wittingly incoherent and in potentially pitiful lockstep toward future bouts of lethal epidemic illness. About any corollary unhappiness, let us again be candid.
It is never a happy society that chooses to drown itself in limitless mountains of drugs and vast oceans of alcohol.
What's next for the still-imperiled Republic? Whatever our specific political leanings or party loyalties, We the people have at least restored a non-criminal resident to the American White House.[8] At the same time, our self-battering country still imposes upon its exhausted people the hideously breathless rhythm of a vast and uncaring machine.Before Cocvid-19, we witnessed, each and every day, an endless line of trains, planes and automobiles transporting weary Americans to yet another robotic workday, a day too-often bereft of any pleasure or reward or of hope itself. Now there is good reason for greater day-to-day political hope, and for this we should be grateful.
But there is still no American "master plan" for a suitably transformed national consciousness.
"I think therefore I am," announces Descartes, but what exactly do I think?"
Answers come quickly top mind. Even now, We the people lack any unifying sources of national cohesion except for celebrity sex scandals, local sports team loyalties, inane conspiracy theories and the comforting but murderous brotherhoods of war.[9] As for the more than seven million people stacked cheek to jowl in our medieval prisons, two-thirds of those released will return to crime and mayhem. Simultaneously, the most senior and recognizable white collar criminals – in part, those Trump-era sycophants who managed to effortlessly transform personal cowardice into a religion – can look forward to lucrative book contracts. These agreements are for manuscripts that they themselves are intellectually unfit to write.
We Americans inhabit the one society that could have been different. Once we displayed a unique potential to nurture individuals to become more than just a "mass," "herd" or "crowd."[10] Then, Ralph Waldo Emerson had described us as a people animated by industry and self-reliance, not by moral paralysis, fear and trembling. Friedrich Nietzsche would have urged Americans to "learn to live upon mountains" (that is, to becomewillfully thinking individuals), but today an entire nation remains grudgingly content with the very tiniest of elevations.
In Zarathustra, Nietzsche warned decent civilizations never to seek the "higher man"[11] at the "marketplace," but that is where America first discovered Donald J. Trump.
What could have gone wrong? Trump was, after all, very rich. How then could he possibly not be smart and virtuous? Perhaps, as Reb Tevye remarks famously in Fiddler on the Roof, "If you're rich they think you really know."
There is more. Many could never really understand Vladimir Lenin's concept of a "useful idiot," or the recently-pertinent corollary that an American president could become the witting marionette of his Russian counterpart. But, again, truth is exculpatory. The grievously sordid derelictions we Americans were forced to witness at the end of the Trump presidency resembled The Manchurian Candidate on steroids.
And in what was perhaps the most exquisite irony of this destructive presidency, the very same people who stood so enthusiastically behind their man in the White House had themselves been raised with the fearful idea of a protracted Cold War and ubiquitous "Russian enemy."
"Credo quia absurdum," said the ancient philosopher Tertullian. "I believe because it is absurd."
The true enemy currently faced by the United States is not any one individual person or ideology, not one political party or another. It is rather We the People. As we may learn further from Nietzsche's Zarathustra: "The worst enemy you can encounter will always be you, yourself; you will lie in wait for yourself in caves and woods." And so we remain, even today, poised fixedly against ourselves and against our survival, battered by an unprecedented biological crisis nurtured by the former US president's unforgivable policy forfeitures.
Bottom line? In spite of our proudly clichéd claim to "rugged individualism," we Americans are shaped not by any exceptional capacity but by harshly commanding patterns of cowardly conformance. Busily amusing ourselves to death with patently illiterate and cheap entertainments, our endangered American society fairly bristles with annoying jingles, insistent hucksterism, crass allusions and telltale equivocations. Surely, we ought finally to inquire: Isn't there more to this long-suffering country than abjured learning, endless imitation and an expansively manipulating commerce? Whatever we might choose to answer, the available options are increasingly limited.
"I celebrate myself, and sing myself," observed the Transcendentalist poet Walt Whitman, but now, generally, the self-deluding American Selfis created by stupefying kinds of "education,"[12] by far-reaching patterns of tastelessness and by a pervasive national culture of unceasing rancor and gratuitous obscenity.
There are special difficulties. Only a rare "few" can ever redeem courage and intellect in America,[13] but these quiet souls usually remain well hidden, even from themselves. One will never discover them engaged in frenetic and agitated self-advertisement on television or online. Our necessary redemption as a people and aa a nation can never be generated from among the mass, herd or crowd. There is a correct way to fix our fractionating country, but not while We the people insistently inhabit various pre-packaged ideologies of anti-thought and anti-Reason, that is, by rote, without "mind" and without integrity.[14]
Going forward, inter alia, we must finally insist upon expanding the sovereignty of a newly courageous and newly virtuous[15] citizenry. In this immense task, very basic changes will first be needed at the level of microcosm, the level of the individual human person. Following the German Romantic poet Novalis' idea that to become a human being is essentially an art ("Mensch werden ist eine Kinst"), the Swiss-German author/philosopher Hermann Hesse reminds us that every society is a cumulative expression of utterly unique individuals. In this same regard, Swiss psychologist Carl G. Jung goes even further, claiming, in The Undiscovered Self (1957), that every society represents "the sum total of individual souls seeking redemption."[16]
One again, as in our earlier references to Sigmund Freud, the inherently "soft" variable of "soul" is suitably acknowledged.
Looking to history and logic, it would be very easy to conclude that the monumental task of intellectual and moral reconstruction lies well beyond our normal American capacities. Nonetheless, to accede to such a relentlessly fatalistic conclusion would be tantamount to irremediable collective surrender. This could be unconscionable. Far better that the citizens of a sorely imperiled United States grasp for any still-residual sources of national and international unity, and exploit this universal font for both national and international survival.
We have been considering the effects of an "unphilosophical spirit which knows nothing and wants to know nothing of truth."[17] During the past several years, huge and conspicuous efforts have been mounted to question the "cost-effectiveness" of an American college education. These often-shallow efforts ignore that the core value of a university degree lies not in its projected purchasing power, but in disciplined learning for its own sake. When young people are asked to calculate the value of such a degree in solely commercial terms, which is the case today, they are being asked to ignore both the special pleasures of a serious education (e.g., literature, history, art, music, philosophy, etc.) and the cumulative benefits of genuine learning to a mature and viable democracy.
These commerce-based requests are shortsighted. Had these benefits been widely understood long before the 2016 presidential election, the United States might never have had to endure the multiplying horrors of Covid-19 and of variously still-heightened risks of a nuclear war. Only by understanding this underlying point about learning and education could Americans ever correctly claim that they have learned what is most important from the pandemic.
On its face, such a claim would have potentially existential import. Wanting to partake of authentic truth rather than reflections or shadows, it ought never be minimized or disregarded. At some stage, the costs of any such forfeited understanding could be immeasurable.
---
[1] Freud was always darkly pessimistic about the United States, which he felt was "lacking in soul" and a place of great psychological misery or "wretchedness." In a letter to Ernest Jones, Freud declared unambiguously: "America is gigantic, but it is a gigantic mistake." (See: Bruno Bettelheim, Freud and Man's Soul (1983), p. 79.
[2] The origin of this term in modern philosophy lies in the writings of Arthur Schopenhauer, especially The World as Will and Idea (1818). For his own inspiration (and by his own expressed acknowledgment), Schopenhauer drew freely upon Goethe. Later, Nietzsche drew just as freely (and perhaps still more importantly) upon Schopenhauer. Goethe also served as a core intellectual source for Spanish existentialist Jose Ortega y' Gasset, author of the prophetic work, The Revolt of the Masses (Le Rebelion de las Masas (1930). See, accordingly, Ortega's very grand essay, "In Search of Goethe from Within" (1932), written for Die Neue Rundschau of Berlin on the occasion of the centenerary of Goethe's death. It is reprinted in Ortega's anthology, The Dehumanization of Art (1948) and is available from Princeton University Press (1968).
[3]The extent to which some young Americans are willing to go to "belong" can be illustrated by certain recent incidents of college students drinking themselves to death as part of a fraternity hazing ritual. Can there be anything more genuinely pathetic than a young person who would accept virtually any such measure of personal debasement and risk in order to "fit in"?
[4] "It is getting late; shall we ever be asked for?" inquires the poet W H Auden in The Age of Reason. "Are we simply not wanted at all?"
[5] Said candidate Donald Trump in 2016, "I love the poorly educated." This strange statement appears to echo Third Reich Minister of Propaganda Joseph Goebbels at Nuremberg rally in 1935: "Intellect rots the brain."
[6] This brings to mind the timeless observation by Creon, King of Thebes, in Sophocles' Antigone: "I hold despicable, and always have anyone who puts his own popularity before his country."
[7] "The mass-man," we may learn from Spanish philosopher Jose Ortega y' Gasset (The Revolt of the Masses, 1930), "has no attention to spare for reasoning; he learns only in his own flesh."
[8] In this connection, cautions Sigmund Freud: "Fools, visionaries, sufferers from delusions, neurotics and lunatics have played great roles at all times in the history of mankind, and not merely when the accident of birth had bequeathed them sovereignty. Usually, they have wreaked havoc."
[9] War, of course, is arguably the most worrisome consequence of an anti-intellectual and anti-courage American presidency. For the moment, largely as a result of the intellectually dissembling Trump presidency, the most plausible geographic area of concern would be a nuclear war with North Korea. https://mwi.usma.edu/theres-no-historical-guide-assessing-risks-us-north-korea-nuclear-war/
[10] "The crowd," said Danish philosopher Soren Kierkegaard, "is untruth." Here, the term "crowd" is roughly comparable to C.G. Jung's "mass," Friedrich Nietzsche's "herd" and Sigmund Freud's "horde."
[11]We can reasonably forgive the apparent sexism of this term, both because of the era in which it was offered and because the seminal European philosopher meant this term to extend to both genders.
[12] In an additional irony, these already unsatisfactory kinds of education will be supplanted by even more intrinsically worthless forms of learning. Most notable, in this regard, is the almost wholesale shift to online education, a shift made more necessary and widespread by the Covid-19 disease pandemic, but unsatisfactory nonetheless.
[13] The term is drawn here from the Spanish existential Jose Ortega y' Gasset, especially his classic The Revolt of the Masses (1930).
[14] "There is no longer a virtuous nation," warns the poet William Butler Yeats, "and the best of us live by candlelight."
[15] As used by ancient Greek philosopher Plato, the term "virtuous" includes elements of wisdom and knowledge as well as morality.
[16] Carl G. Jung eagerly embraced the term "soul" following preferences of Sigmund Freud, his one-time mentor and colleague. Also, says Jung in The Undiscovered Self (1957): "The mass crushes out the insight and reflection that are still possible with the individual, and this necessarily leads to doctrinaire and authoritarian tyranny if ever the constitutional State should succumb to a fit of weakness."
[17]Although this present consideration has been offered as a pièce d'occasion, it also has much wider conceptual applications and implications.