Role of any government in the  economy is an essential  one where it takes decision on receipts and  expenditure. Total expenditure and total receipt are the two important features of budget yearly presented by government. Fiscal deficit actually refers to the excess of the spending over the revenues.[1] It  is calculated as a percentage of the  GDP.[2]
Gross fiscal deficit or GFD is basically the excess of the total expenditure which includes the loans, net of recovery, over receipts of revenue (which includes external grants) and receipts of non-debt capital.[3] Net fiscal deficit is the GFD minus net lending.[4]
Whenever fiscal balance is in positive then it is considered to be beneficial as revenue  is above  expenditure. Whereas, negative fiscal balance in fact means borrowings on which an economy depends on and is seldom bad.[5]
Targets for fiscal deficit  are set annually  that  India fails to follow . We will see through this paper why is fiscal deficit happening , what impact it has on economy,  how  demonetisation and GST has impacted it and also how to use it to tackle the economic problems. 
Why Is Fiscal Deficithappening?
Tax evasions by various organisations along with various other factors, leads to a loss in revenue for government that leads to fiscal deficit.
The Union budget, for 2019-20, estimated fiscal deficit to be 3.3% of GDP or Rs 7.03 lakh crores.[6] The overly-optimistic revenue estimations for 2019-20, was further worsened by the reduction in corporate income taxes (CIT), for which there were no expenditure or revenue offsetting steps been taken. This could result in the government breaching, by about 50 basis points, its fiscal deficit goal.[7] Cutting CIT to the extent of Rs. 1.45 trillion, was mainly done to lift the weakening economy.[8]The fiscal impact would be felt much sooner than the decision's growth impact.[9]
The government ended August 2019, with a Rs 4.36 lakh crores revenue deficit.[10] As of mid-November, the Center mopped up just 6 lakh crores in direct taxes, that is about 50% less of the current direct tax revenue goal of 13.35 lakh crores.[11] This will lead to an increase in fiscal deficit.
Comptroller and Auditor General or CAG stated that government's key deficit numbers might be substantially higher than mentioned in the budget. CAG has therefore, asked whether or not extra-budgetary resources taken into account in budget reflect the true picture.[12] The CAG re-calculated, 2017-18 fiscal deficit to reveal that it is 5.85% actually. Government reported a 3.46% fiscal deficit that year.[13] The fiscal numbers of the government over past few years are under heavy scrutiny as growth has been sluggish since year 2016's third quarter.
Impact Of Fiscal Deficit On Economy
Fiscal deficit is similar to a vicious cycle. Fiscal deficit has dire consequences on the economy as the government borrowings is in fact one of the last resorts left with the government and that results in higher interest rates in the market.[14]
Higher interest rates are resulted because markets are doubtful about repayment by the government; due to which the government bears high interest rates, for this perceived risk that later puts the government into further debt, hence being a vicious pattern. Higher the rates, lower is the scope of private investment that decreases resources that are available for the private sector investment. High government borrowings can have various potential hazards that are mentioned below. 
The Crowding Out Effect
The government to cover up for its deficit borrow more from the private sector in form of bonds. By selling the bonds it takes money from the private sector. When the private lenders lend money to the government, they actually lend it out, of their savings/ profits. The savings of the private sector gets reduced which lessens itsability to invest which ultimately crowds out the private investment, out of the market.[15]
Therefore, government spending increases and the private spending reduces. Since the government spending's are considered less effective than private spending this is bad for the economy. The government during a fiscal deficit in fact does two things: increases borrowings or increases tax revenue.
INCREASES TAX REVENUE- Whenever the government increases tax, it does it by actually increasing corporate taxes, income taxes etc. which results in a reduction in disposable income of the firms, so this increase in the government spending does not really result in increase in the aggregate demand(AD).[16]
The increase in the government spending becomes offset by the decrease in the AD that is due to decrease in the disposable income. When the private sector has lesser money, it even spends lesser in the private projects.
Inflation
When the government sticks to not borrowing of money but actually 'monetisation', inflation occurs,[17] which increases the money supply in the market. Therefore, aggregate demand too increases causing inflation. Fiscal deficit can also imply an increment in the government spending's which then increases AD that results in higher price levels of services and goods.
Higher Taxes
Whenever the debt to GDP ratio amplifies, the government requires to increase the tax revenue which it does by increasing its tax rates.[18]
Impact of demonetisation and goods and service tax(GST) on fiscal deficit
Demonetization changed our currency system providing the people an incentive to use and spend money in a much productive way than letting cash lying around. Cash lying around was deposited in the banks and eventually people started trusting digital payments. Banks also experienced a surge in liquidity. Banks then deposited this sum, through different windows such as SLR, to RBI. This resulted in an increase in the government treasury. The raids for the black money also led to an increase in revenue. This resulted in an increase in income taxpayers. Income taxpayers grew by 9.1 million. There had been an 80% rise, above the average annual increase, in taxpayers.[19] The rise was also reflected in the filing of IT returns and the payment of advance tax. While in the evaluation year 2016-17 the figure of taxpayers increased, in the next year the rate of growth fell to acquainted levels.
But demonetization affected India's MSMEs badly. Micro-industry owners weren't ready to cope with the lasting effects of demonetization. Therefore, a lot of micro-industry workers lost their jobs and also went back to their villages. These companies therefore had a low growth rate of 1%.[20]
The primary goal demonetisation was tackling black money, at which it failed. Since the system has recovered 99.3% of the demonetized notes, it indicates that the activity didn't bring enough "black money".[21] This could be because just a tiny portion of tax evasion takes place in cash.
It resulted in job cuts which led to higher unemployment rates.[22] Job losses led to lower productivity and the decrease in liquidity disrupted India's cash-based economic structure, which devastated unorganized sector. Though, demonetisation led to higher tax revenue, the cumulative losses arising from the move left a scar on economy, which had an impact on GDP and fiscal deficit. Since demonetisation the GDP, has decreased to 5% (July-September 2019) from 8.8% (July-September 2016).[23] In FY20, fiscal deficit breached Rs 7lakh crores mark.[24]
By removing the cascading effect of multiple central and state taxes, GST has worked to increase profit and reduce costs of doing business. This could attract investment which would lead to an increase in GDP. The increase in GDP would result in an increase in revenue for the government since taxes will increase. The GST is a type of tax that is consumption based and not anymore production based.
During the first 6 months, of the GST implementation, indirect taxpayers increased by 50%, partially due to several small businesses actively opting to be a part of the GST in attempt utilise input tax credits.[25] Even with a wider base, however, GST revenues were underwhelming.[26] Indirect tax collections of the Center in the post-GST era, rose by just 1.8% from the year earlier in April-September 2018, far slower than the growth of 5.6% seen in the full year of 2017-18 and even smaller than the growth of over 20 percent in the previous two years.[27] This is primarily because of decrease in economic activity, sluggish demand and compliance issues.
Therefore, flawed GST implementation, coupled with demonetisation, served as the catalyst in India's growth slowdown, which opened doors to fresh economic problems and affected the fiscal deficit.[28]
Measures To Control Fiscal Deficit
There are two methods of restraining fiscal deficit. First, if the government decreases its expenditure, second, if it increases its revenue. There are again ways to achieve on both the ends.   
Reduce Expenditure  
SALE OR CLOSURE OF SICK UNITS 
India is a centre for the public sector undertakings(PSUs). Several of these PSUs are not making profits and demand more than giving. So, selling or closing the non-viable, sick industry would decrease the government spending on them.[29]
REDUCE SUBSIDY PAYMENTS
The subsidy bill is more than 10% of GDP, of which the non-merit subsidies add up to 5.7%.[30] Rationalization these could free up to 6% of fiscal space.[31] 
REDUCE INTEREST PAYMENT 
India's government is paying a lot of interest in previous years loans. Approximately one-fourth of the Indian spending of the budget went to interest payments.[32] Therefore, government borrowings need to be reduced in order to decrease interest payments resulting in lower expenditure.
Increase In Revenue  
PREVENT EVASION AND INCREASE TAX REVENUE
Government needs to take measures to stop tax evasion and streamline the process of tax so that taxpayer base of the country widens which will lead to higher taxation. Agriculture could be included in the tax net, because distinguishing jobs cannot be the criterion for not paying tax, but rather it should be centered on high and low income. In fact, people for evading taxes disguise their non-agricultural income as agricultural income.
DISINVESTMENT 
Disinvestment is PSUs offers the government funding to cover the fiscal deficit and also has long-term advantages, as this money can be spent or invested in productiveuses that would generate jobs, increasing revenue and taxpayers.[33] The government has targeted mobilising 1.05 lakh crores by the means of disinvestment.[34]
ECONOMIC GROWTH
 Business promotion will help the economy to flourish. If the economy grows, the government tax revenue increases. It includes setting up a framework conducive to businesses and environmental improvement.
Conclusion
India's fiscal deficit, for many years, has been a concern. Although, fiscal deficit affects the economy in many ways like by increasing inflation, increasing interest rates, crowding out private investment, etc., it can be helpful when borrowings are done for productive uses, which can amplify government revenue. It can also be controlled by several measures when it is harmful for the country. The government, in recent years, has taken several reforms like introducing GST and demonetisation, the effects of these can be observed on the fiscal deficit.
A fiscal stimulus dose is needed to revive the growth rate of the economy. The stimulus size will be calculated by the constraints on debt servicing, borrowing capacity and Indian sovereign rating concerns. A downgrade will raise borrowing costs not only for government, but also for private sector; this could cause a freeze in the portfolio funds which track indices passively and has been flowing into India. In addition, such a freeze can strain the exchange rate of the rupee, which could drop abruptly. The possibility of a sudden cessation or reversal of foreign flows is serious, and our fiscal managers cannot neglect it. That is the price you pay for being not able to pay, in your own currency, for imports. It is undeniable that foreign inflows are required, at least in order to pay for capital goods and imported oil.
As India's fiscal space is at a risk, it can also be assisted with easier monetary policy. Monetary policy must maintain a loosening or easing bias, given the economy's cyclical weakness, at least till the predicted recovery takes hold.  
To be effective or successful in fiscal policy, it must be counter-cyclical, so a larger deficit in a year like a recession is all right. Every valuable additional fiscal rupee must result in a boost in consumption and growth immediately. The tax on capital gains ought not be abandoned, as stock market being at a high, as these are progressive direct taxes. Because Google, Apple, Microsoft, Amazon and Facebook, five of the world's most successful entities, in India have a huge customer base, a digital tax should be imposed. The GST rate must be rationalized. This could give the fiscal buck, a greater turnout than a reduction in the individual income tax, which is borne only by about 3% of the population. This should be followed by a base expansion. The compensation formula provided to states for their failures in GST collections could be revised, as they too should bear some of the fiscal pain.
---
[1]"Definition of 'Fiscal Deficit" (December 2018) <https://economictimes.indiatimes.com/definition/Fiscal-Deficit>
[2]Will Kenton, "Fiscal Deficit" (August 2019) <https://www.investopedia.com/terms/f/fiscaldeficit.asp>
[3]"India's Economy Dashboard" The economic times (February 1, 2019) <https://economictimes.indiatimes.com/news/economy/indias-economy-dashboard/what-is-economy-dashboard/slideshow/67755935.cms>
[4] Ibid 3.
[5]Sean Ross, "Understanding the Effects of Fiscal Deficits on an Economy" (August 2019) <https://www.investopedia.com/ask/answers/021015/what-effect-fiscal-deficit-economy.asp>
[6]Singh K, "August Fiscal Deficit at 78.7% Of 2019-20 Target "The economic times (September 30, 2019) <https://economictimes.indiatimes.com/news/economy/indicators/august-fiscal-deficit-at-78-7-of-2019-20-target/articleshow/71377147.cms?from=mdr>
[7]Asit Kumar Misra, "IMF says India should avoid fiscal stimulus, opt for easing policy" (May 2019) <https://www.livemint.com/news/india/imf-says-no-to-fiscal-stimulus-okay-with-further-monetary-policy-easing-11577181218530.html>
[8]"Fiscal deficit hits 93% of budget estimate at ₹6.52 trillion till Sept-end" (October 2019) <https://www.livemint.com/news/india/fiscal-deficit-hits-93-of-budget-estimate-at-rs-6-52-trillion-till-sept-end-11572526967720.html>
[9]Asit Ranjan Misra, "Corporate tax cut may widen fiscal deficit by 40 bps: Fitch Ratings" (October 2019) <https://www.livemint.com/politics/policy/india-s-fiscal-deficit-may-shoot-up-to-3-7-in-fy20-fitch-ratings-1569489629214.html>
[10]Ibid 6.
[11] Nandi S, "More Steps to Revive Growth Soon: Finance Minister Nirmala Sitharaman" livemint (December 7, 2019) <https://www.livemint.com/news/india/more-steps-to-revive-growth-soon-finance-minister-nirmala-sitharaman-11575706380335.html >
[12]Narayanan D, "CAG Demonstrates How Govt Relies on off-Budget Resources to Fund Deficit" Economic times (July 25, 2019) <https://economictimes.indiatimes.com/news/economy/indicators/cag-demonstrates-how-govt-relies-on-off-budget-resources-to-fund-deficit/articleshow/70360281.cms> accessed December 26, 2019.
[13]Ibid 12.
[14]Reem Heakel , "Forces That Causes Changes in Interest Rates" (August 2019) <https://www.investopedia.com/insights/forces-behind-interest-rates/>
[15]Rajesh Kumar, "De-jargoned | Crowding out" (September 2012) <https://www.livemint.com/Money/x5B8XGNuQXqeZzZ6RU41jJ/Dejargoned–Crowding-out.html>
[16]Tenjvan Pettingar, "Crowding Out" (Economics Help,2017) <https://www.economicshelp.org/blog/1013/economics/crowding-out/>
[17]Chandavarkar, Anand G. "Monetization of Developing Economies (Monétisation Des Économies En Développement) (Monetización De Las Economías En Vías De Desarrollo)." Staff Papers (International Monetary Fund), vol. 24, no. 3, 1977, pp. 665–721. JSTOR, www.jstor.org/stable/3866500
[18]Julia Kagan , "Gdp Tax Ration" (July 2019) <https://www.investopedia.com/terms/t/tax-to-gdp-ratio.asp>  
[19]Ibid 18.
[20]Aishwarya Krishnan"Demonetization Anniversary: Decoding the Effects of Indian Currency Notes Ban" (May 2019) <https://economictimes.indiatimes.com/tdmc/your-money/demonetization-anniversary-decoding-the-effects-of-indian-currency-notes-ban/articleshow/61579118.cms?from=mdr>
[21]Ibid 20.
[22]Koustav Das, "Three years after demonetisation: Lot of sound and fury signifying nothing" (November 2019) <https://www.indiatoday.in/business/story/demonetisation-three-year-anniversary-economic-slump-gdp-unemployment-negative-growth-outlook-1617099-2019-11-08 >
[23]Ibid 42.
[24]Ibid 42.
[25] Kundu T, "How GST and Demonetisation Impacted Govt Finances" livemint (November 5, 2018) <https://www.livemint.com/Industry/pkS48kM47yZbxS49jL6MSN/How-GST-and-demonetisation-impacted-government-finances.html>
[26] "Dip in GST Collections Tells a Story" The hindu business line (October 3, 2019) <https://www.thehindubusinessline.com/opinion/quick-take/dip-in-gst-collections-tells-a-story/article29585185.ece>
[27]Ibid 20.
[28]Ibid 19.
[29]Devika Kher, "Divestment: More than just revenue" (May 2016) <https://www.livemint.com/Opinion/ZxVQBVNoq8UbqDwVhCMY6M/Divestment-More-than-just-revenue.html>
[30]Nikita Kwatra, "How government can fund a growth revival" ,(November 2019) <https://www.livemint.com/news/india/how-the-government-can-fund-a-growth-revival-11574237638358.html>
[31]Ibid 24.
[32]Krishnaand Tripathi, "Budget 2019: Do you know, a fourth of India's Budget goes into interest payment?" (January 2019) <https://www.financialexpress.com/budget/budget-2019-do-you-know-a-fourth-of-indias-budget-goes-into-interest-payment/1454897/>
[33]Smriti Jain, "Budget 2014: Five prescriptions for Narendra Modi to tackle fiscal deficit" (The Economic Times,2014) <https://economictimes.indiatimes.com/news/economy/policy/budget-2014-five-prescriptions-for-narendra-modi-to-tackle-fiscal-deficit/articleshow/37697902.cms>
[34]"Cabinet approves new strategic disinvestment process" , (October 2019)<//economictimes.indiatimes.com/articleshow/71445908.cms?from=mdr&utm_source=contentofinterest&utm_medium=text&utm_campaign=cppst,https://economictimes.indiatimes.com/news/economy/policy/cabinet-approves-new-strategic-disinvestment-process/articleshow/71445908.cms?from=mdr>
Is Myanmar an ethical minefield for multinational corporations?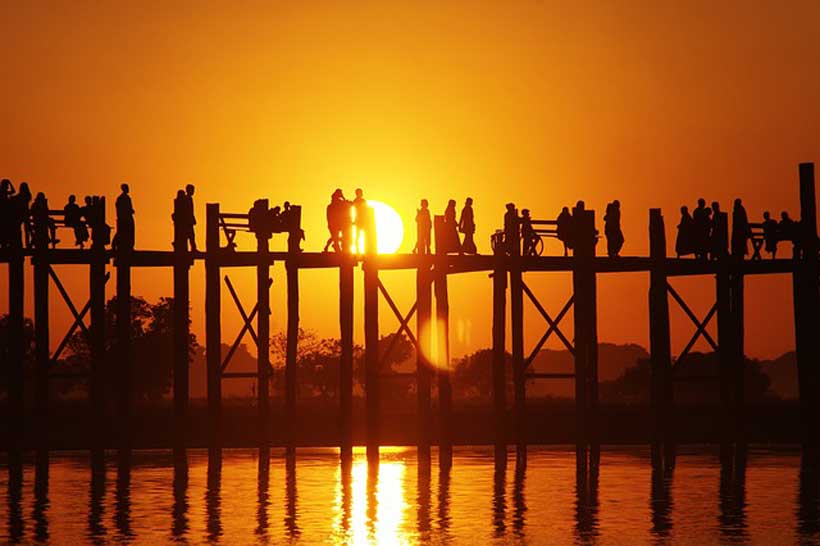 Business at a crossroads
Political reforms in Myanmar started in November 2010 followed by the release of the opposition leader, Aung San Suu Kyi, and ended by the coup d'état in February 2021. Business empire run by the military generals thanks to the fruitful benefits of democratic transition during the last decade will come to an end with the return of trade and diplomatic sanctions from the western countries – United States (US) and members of European Union (EU). US and EU align with other major international partners quickly responded and imposed sanctions over the military's takeover and subsequent repression in Myanmar. These measures targeted not only the conglomerates of the military generals but also the individuals who have been appointed in the authority positions and supporting the military regime.
However, the generals and their cronies own the majority of economic power both in strategic sectors ranging from telecommunication to oil & gas and in non-strategic commodity sectors such as food and beverages, construction materials, and the list goes on. It is a tall order for the investors to do business by avoiding this lucrative network of the military across the country. After the coup, it raises the most puzzling issue to investors and corporate giants in this natural resource-rich country, "Should I stay or Should I go?"
Crimes against humanity
For most of the people in the country, war crimes and atrocities committed by the military are nothing new. For instances, in 1988, student activists led a political movement and tried to bring an end to the military regime of the general Ne Win. This movement sparked a fire and grew into a nationwide uprising in a very short period but the military used lethal force and slaughtered thousands of civilian protestors including medical doctors, religious figures, student leaders, etc. A few months later, the public had no better options than being silenced under barbaric torture and lawless killings of the regime.
In 2007, there was another major protest called 'Saffron Uprising' against the military regime led by the Buddhist monks. It was actually the biggest pro-democracy movement since 1988 and the atmosphere of the demonstration was rather peaceful and non-violent before the military opened live ammunitions towards the crowd full of monks. Everything was in chaos for a couple of months but it ended as usual.
In 2017, the entire world witnessed one of the most tragic events in Myanmar – Again!. The reports published by the UN stated that hundreds of civilians were killed, dozens of villages were burnt down, and over 700,000 people including the majority of Rohingya were displaced to neighboring countries because of the atrocities committed by the military in the western border of the country. After four years passed, the repatriation process and the safety return of these refugees to their places of origin are yet unknown. Most importantly, there is no legal punishment for those who committed and there is no transitional justice for those who suffered in the aforementioned examples of brutalities.
The vicious circle repeated in 2021. With the economy in free fall and the deadliest virus at doorsteps, the people are still unbowed by the oppression of the junta and continue demanding the restoration of democracy and justice. To date, Assistant Association for Political Prisoner (AAPP) reported that due to practicing the rights to expression, 1178 civilians were killed and 7355 were arrested, charged or sentenced by the military junta. Unfortunately, the numbers are still increasing.
Call for economic disengagement
In 2019, the economic interests of the military were disclosed by the report of UN Fact-Finding Mission in which Myanmar Economic Corporation (MEC) and Myanmar Economic Holding Limited (MEHL) were described as the prominent entities controlled by the military profitable through the almost-monopoly market in real estate, insurance, health care, manufacturing, extractive industry and telecommunication. It also mentioned the list of foreign businesses in partnership with the military-linked activities which includes Adani (India), Kirin Holdings (Japan), Posco Steel (South Korea), Infosys (India) and Universal Apparel (Hong Kong).
Moreover, Justice for Myanmar, a non-profit watchdog organization, revealed the specific facts and figures on how the billions of revenues has been pouring into the pockets of the high-ranked officers in the military in 2021. Myanmar Oil & Gas Enterprise (MOGE), an another military-controlled authority body, is the key player handling the financial transactions, profit sharing, and contractual agreements with the international counterparts including Total (France), Chevron (US), PTTEP (Thailand), Petronas (Malaysia), and Posco (South Korea) in natural gas projects. It is also estimated that the military will enjoy 1.5 billion USD from these energy giants in 2022.
Additionally, data shows that the corporate businesses currently operating in Myanmar has been enriching the conglomerates of the generals and their cronies as a proof to the ongoing debate among the public and scholars, "Do sanctions actually work?" Some critics stressed that sanctions alone might be difficult to pressure the junta without any collaborative actions from Moscow and Beijing, the longstanding allies of the military. Recent bilateral visits and arm deals between Nay Pyi Taw and Moscow dimmed the hope of the people in Myanmar. It is now crystal clear that the Burmese military never had an intention to use the money from multinational corporations for benefits of its citizens, but instead for buying weapons, building up military academies, and sending scholars to Russia to learn about military technology. In March 2021, the International Fact Finding Mission to Myanmar reiterated its recommendation for the complete economic disengagement as a response to the coup, "No business enterprise active in Myanmar or trading with or investing in businesses in Myanmar should enter into an economic or financial relationship with the security forces of Myanmar, in particular the Tatmadaw [the military], or any enterprise owned or controlled by them or their individual members…"
Blood money and ethical dilemma
In the previous military regime until 2009, the US, UK and other democratic champion countries imposed strict economic and diplomatic sanctions on Myanmar while maintaining 'carrot and stick' approach against the geopolitical dominance of China. Even so, energy giants such as Total (France) and Chevron (US), and other 'low-profile' companies from ASEAN succeeded in running their operations in Myanmar, let alone the nakedly abuses of its natural resources by China. Doing business in this country at the time of injustice is an ethical question to corporate businesses but most of them seems to prefer maximizing the wealth of their shareholders to the freedom of its bottom millions in poverty.
But there are also companies not hesitating to do something right by showing their willingness not to be a part of human right violations of the regime. For example, Australian mining company, Woodside, decided not to proceed further operations, and 'get off the fence' on Myanmar by mentioning that the possibility of complete economical disengagement has been under review. A breaking news in July, 2021 that surprised everyone was the exit of Telenor Myanmar – one of four current telecom operators in the country. The CEO of the Norwegian company announced that the business had been sold to M1 Group, a Lebanese investment firm, due to the declining sales and ongoing political situations compromising its basic principles of human rights and workplace safety.
In fact, cutting off the economic ties with the junta and introducing a unified, complete economic disengagement become a matter of necessity to end the consistent suffering of the people of Myanmar. Otherwise, no one can blame the people for presuming that international community is just taking a moral high ground without any genuine desire to support the fight for freedom and pro-democracy movement.
The Covid After-Effects and the Looming Skills Shortage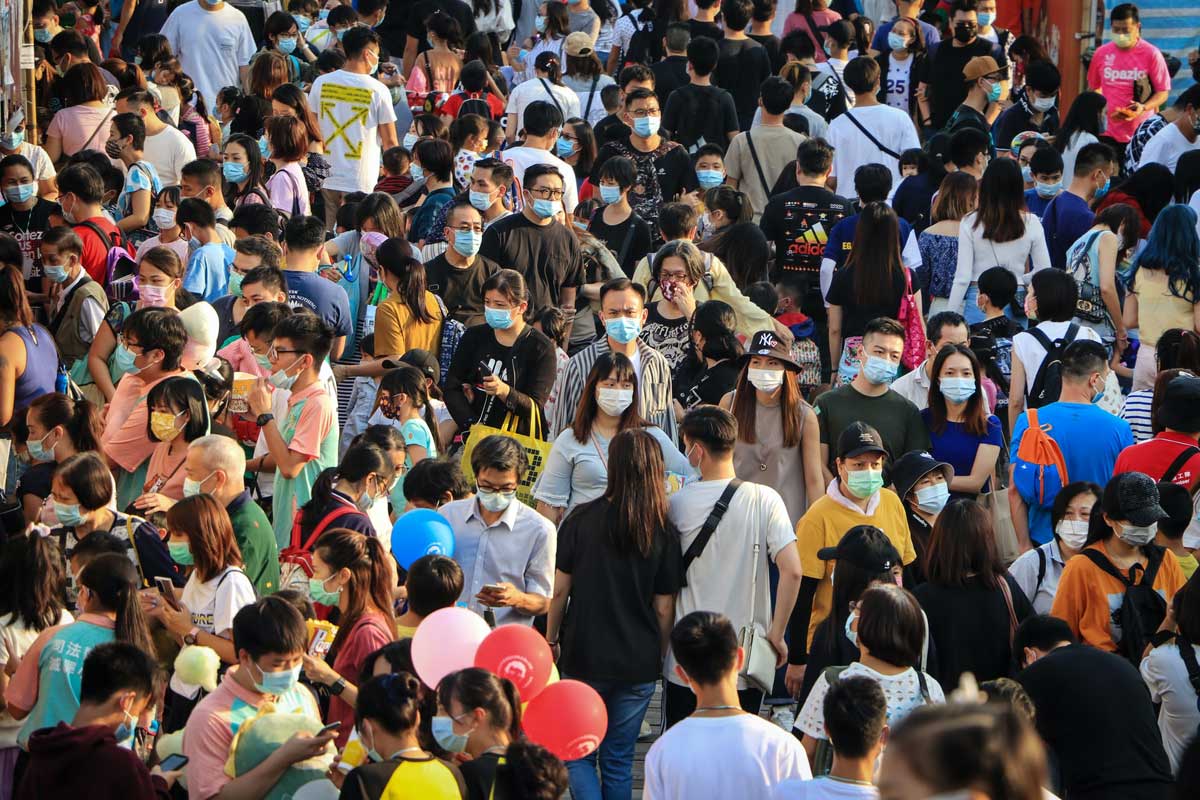 The shock of the pandemic is changing the ways in which we think about the world and in which we analyze the future trajectories of development. The persistence of the Covid pandemic will likely accentuate this transformation and the prominence of the "green agenda" this year is just one of the facets of these changes. Market research as well as the numerous think-tanks will be accordingly re-calibrating the time horizons and the main themes of analysis. Greater attention to longer risks and fragilities is likely to take on greater prominence, with particular scrutiny being accorded to high-impact risk factors that have a non-negligible probability of materializing in the medium- to long-term. Apart from the risks of global warming other key risk factors involve the rising labour shortages, most notably in areas pertaining to human capital development.
The impact of the Covid pandemic on the labour market will have long-term implications, with "hysteresis effects" observed in both highly skilled and low-income tiers of the labour market. One of the most significant factors affecting the global labour market was the reduction in migration flows, which resulted in the exacerbation of labour shortages across the major migrant recipient countries, such as Russia. There was also a notable blow delivered by the pandemic to the spheres of human capital development such as education and healthcare, which in turn exacerbated the imbalances and shortages in these areas. In particular, according to the estimates of the World Health Organization (WHO) shortages can mount up to 9.9 million physicians, nurses and midwives globally by 2030.
In Europe, although the number of physicians and nurses has increased in general in the region by approximately 10% over the past 10 years, this increase appears to be insufficient to cover the needs of ageing populations. At the same time the WHO points to sizeable inequalities in the availability of physicians and nurses between countries, whereby there are 5 times more doctors in some countries than in others. The situation with regard to nurses is even more acute, as data show that some countries have 9 times fewer nurses than others.
In the US substantial labour shortages in the healthcare sector are also expected, with anti-crisis measures falling short of substantially reversing the ailments in the national healthcare system. In particular, data published by the AAMC (Association of American Medical Colleges), suggests that the United States could see an estimated shortage of between 37,800 and 124,000 physicians by 2034, including shortfalls in both primary and specialty care.
The blows sustained by global education from the pandemic were no less formidable. These affected first and foremost the youngest generation of the globe – according to UNESCO, "more than 1.5 billion students and youth across the planet are or have been affected by school and university closures due to the COVID-19 pandemic". On top of the adverse effects on the younger generation (see Box 1), there is also the widening "teachers gap", namely a worldwide shortage of well-trained teachers. According to the UNESCO Institute for Statistics (UIS), "69 million teachers must be recruited to achieve universal primary and secondary education by 2030".
From our partner RIAC
Accelerating COVID-19 Vaccine Uptake to Boost Malawi's Economic Recovery
Since the onset of the COVID-19 pandemic, many countries including Malawi have struggled to mitigate its impact amid limited fiscal support and fragile health systems. The pandemic has plunged the continent into its first recession in over 25 years, and vulnerable groups such as the poor, informal sector workers, women, and youth, suffer disproportionately from reduced opportunities and unequal access to social safety nets.
Fast-tracking COVID-19 vaccine acquisition—alongside widespread testing, improved treatment, and strong health systems—are critical to protecting lives and stimulating economic recovery. In support of the African Union's (AU) target to vaccinate 60 percent of the continent's population by 2022, the World Bank and the AU announced a partnership to assist the Africa Vaccine Acquisition Task Team (AVATT) initiative with resources, allowing countries to purchase and deploy vaccines for up to 400 million Africans. This extraordinary effort complements COVAX and comes at a time of rising cases in the region.
I am convinced that unless every country in the world has fair, broad, and fast access to effective and safe COVID-19 vaccines, we will not stem the spread of the pandemic and set the global economy on track for a steady and inclusive recovery. The World Bank has taken unprecedented steps to ramp up financing for Malawi, and every country in Africa, to empower them with the resources to implement successful vaccination campaigns and compensate for income losses, food price increases, and service delivery disruptions.
In line with Malawi's COVID-19 National Response and Preparedness Plan which aims to vaccinate 60 percent of the population, the World Bank approved $30 million in additional financing for the acquisition and deployment of safe and effective COVID-19 vaccines. This financing comes as a boost to Malawi's COVID-19 Emergency Response and Health Systems Preparedness project, bringing World Bank contributions in this sector up to $37 million.
Malawi's decision to purchase 1.8 million doses of Johnson and Johnson vaccines through the AU/African Vaccine Acquisition Trust (AVAT) with World Bank financing is a welcome development and will enable Malawi to secure additional vaccines to meet its vaccination target.
However, Malawi's vaccination campaign has encountered challenges driven by concerns regarding safety, efficacy, religious and cultural beliefs. These concerns, combined with abundant misinformation, are fueling widespread vaccine hesitancy despite the pandemic's impact on the health and welfare of billions of people. The low uptake of COVID-19 vaccines is of great concern, and it remains an uphill battle to reach the target of 60 percent by the end of 2023 from the current 2.2 percent.
Government leadership remains fundamental as the country continues to address vaccine hesitancy by consistently communicating the benefits of the vaccine, releasing COVID data, and engaging communities to help them understand how this impacts them.
As we deploy targeted resources to address COVID-19, we are also working to ensure that these investments support a robust, sustainable and resilient recovery. Our support emphasizes transparency, social protection, poverty alleviation, and policy-based financing to make sure that COVID assistance gets to the people who have been hit the hardest.
For example, the Financial Inclusion and Entrepreneurship Scaling Project (FInES) in Malawi is supporting micro, small, and medium enterprises by providing them with $47 million in affordable credit through commercial banks and microfinance institutions. Eight months into implementation, approximately $8.4 million (MK6.9 billion) has been made available through three commercial banks on better terms and interest rates. Additionally, nearly 200,000 urban households have received cash transfers and urban poor now have more affordable access to water to promote COVID-19 prevention.
Furthermore, domestic mobilization of resources for the COVID-19 response are vital to ensuring the security of supply of health sector commodities needed to administer vaccinations and sustain ongoing measures. Likewise, regional approaches fostering cross-border collaboration are just as imperative as in-country efforts to prevent the spread of the virus. United Nations (UN) partners in Malawi have been instrumental in convening regional stakeholders and supporting vaccine deployment.
Taking broad, fast action to help countries like Malawi during this unprecedented crisis will save lives and prevent more people falling into poverty. We thank Malawi for their decisive action and will continue to support the country and its people to build a resilient and inclusive recovery.
This op-ed first appeared in The Nation, via World Bank