The rise of digital societies around the globe is the natural by-product of humankind's insistence on efficiency, which started with the industrial revolution, when automatization displaced most manual methods of production. While mobile phones and credit cards already seem like inventions of the past, some other efficiency-driven products, such as online education platforms (e.g. Coursera) and virtual job markets, are still in the process of supplanting their traditional counterparts.
One of the leading trademarks of digital societies is social media, which facilitates the information outpouring, ranging from personal opinions to news pieces, of the unprecedented magnitude. As informative instruments, social media platforms not only complement other traditional forms of media, such as newspapers and TV, but in certain demographics, specifically the youth, completely supplant them. According to the 2019 Digital News Report from the Reuters Institute for the Study of Journalism, at least 50% of young adults (18–24) come across news stories via social media, compared to one-third of adults over 55.
Given the high effectiveness level of social media in reaching a vast number of individuals in a brief period of time, many political figures, including heads of state, frequently use such platforms to communicate directly with their supporters and to spread their political and personal messages. US President Donald Trump, for example, tweets 10–12 times on a typical day. As the White House Press Secretary has said, Trump's tweets are to be considered as official presidential statements. As social media, on the one hand, has increasingly become a political tool in recent years and, on the other hand, most of the world's population is home, spending most of their time online amid the ongoing coronavirus pandemic, the question of social media regulation is more relevant now than it has ever been.
According to the 2019 Free Speech and the Regulation of Social Media Content Report of the Congressional Research Service, governmental restrictions on the social media sites' ability to moderate user contents can be analyzed through three possible frameworks. First, treating social media sites as state actors like company towns whose conduct, even in the absence of legislative regulation, the Constitution itself constrains. Second, viewing social media sites as special industries like broadcasting and telecommunication, which the Court has historically regulated to more extent in terms of neutral content. Third, perceiving social media sites as news editors whose editorial decisions, in general, receive the full protection of the First Amendment that guarantees freedoms concerning religion, expression, assembly, and the right to petition.
The optimal regulation option would be integrating all three frameworks, so that the Internet authority of social networking technologies, especially from security and privacy standpoints, is subject to constitutional checks and balances, user contents deviate from the neutral medium within a reasonable range, and users are not afraid of censorship. If any particular framework is more heavily applied, the aspect of social media that is the most relevant to the chosen framework becomes disproportionately drawn out, which disrupts the holistic perception of social media. It can also create the forbidden fruit effect, for example, constantly censoring certain material only surges the public's interest in it. In any case, state regulations imposed on social media must be exclusively policy-oriented without compromising the open flow of communication and the free exchange of information, leaving all sorts of moral judgment up to society.
Governments also need to find a balance between upholding the principles of free speech and protecting citizens, especially those belonging to minority groups, from hate speech. This balance is particularly tricky in the context of socio-political movements, as the shared morality sensitivities of those who support the given movement and of those against it tend to fall on the opposing ends of the political correctness spectrum. One of the most prominent faces of the #MeToo and #Time's Up movements, American actress and activist Rose McGowen, for example, was suspended from Twitter after a strong-worded tweet addressed at Hollywood star Ben Affleck, whom she deemed complicit in the sexual abuse culture pervasive in the film industry.
Beyond politics and social movements, the issue of social media regulation is even more heated in the case of a teen suicide caused by derogatory and hateful online messages. Examining this very topic in her book Social Media and Morality: Losing Our Self Control, sociologist Lisa S. Nelson argues that social media has burdened us with "an overwhelming sense of compression of our spatial and temporal worlds…making us more immoral than schizophrenic in the process (p. 154)."
Although social media has broadened interpersonal interactions in technical dimensions, it has degenerated the human moral compass through the networked time that breaks down both spatial distance and embeddedness in the clocked time, establishing a virtual reality devoid of the gravity of consciousness. In this reality, personal agency-informing normative reasons to act demand less self-reflection and justification and favour unrestrained reactive attitudes, sustaining the unparalleled diminishment of lived experiences of others versus 'I.'
Nevertheless, as the world is becoming more and more volatile, be it due to the ongoing coronavirus pandemic and the resulting economic crisis or various political conflicts, such as the Syrian civil war, humankind is ready to take the demand for efficiency further than ever before, including exploring alternative, that is more efficient, forms of warfare on top of those of citizenship.
One such potential form of warfare is space-based. The militarization of space, which uses the outer domain to gather information from satellites for strategic, planning, and surveillance purposes, such as locating sites of undisclosed nuclear facilities, began simultaneously with the technological domination of space by then rivals the USA and the Soviet Union during the Cold War. The looming weaponization of space, on the other hand, will make a more direct utilization of space as a dimension for military attacks carried out by space-based weapons systems directed at both the orbit itself and back to the Earth. It can be argued, therefore, that space weaponization is space militarization at its most efficient, demonstrating a belligerent aspect of the constant push for more efficiency in digitally advanced societies.
In 2007, China experimented in this emerging field of warfare by completing a successful anti-satellite destruction test. If the country keeps pushing in this direction, of course, the USA and Russia will follow, generating an explicit disturbance in the mutually assured destruction scheme holding peace via deterrence among superpowers. Such a scenario is unfavourable for all three countries, yet Moscow and Beijing, who jointly proposed the Prevention of an Arms Race in Outer Space (PAROS) Treaty, which builds on the 1967 Outer Space Treaty and calls for the ban of "any kinds of weapons" orbiting in the space but allows for the ground-based systems directed at space (at the 2002 UN Conference on Disarmament in Geneva), appear to strain more than Washington in this regard.
In 2019, US President Donald Trump signed the order to build a space force. To that end, defence officials requested an allocation of $304 million for the development of space-based weaponry, such as anti-ballistic missiles, defence lasers and neutral particle beams, excluding the budget that will be necessary to train the operating personnel. Yet in the dawning age of cyber technologies that enable the total occupation of a country without any bloodshed, investing in space weapons is particularly redundant alongside maintaining nuclear arsenals. Like the latter, though, the former is destined to persist, because efficiency has become not only synonymous with rationality (even if research suggests otherwise), but also a lust of its own in today's society — Eros et Thanatos, at least Freud would agree.
In addition to highly efficient forms of warfare, modern technologies authorize digital citizenship. Although all implications of how the hegemony of the Internet has shifted individual participation and engagements with the state's socio-cultural and polit-economic environment are yet to fully precipitate, online platforms can be clearly effective in revealing both systematic and single-instance corruption cases present at the top state echelons. WikiLeaks, an international non-profit organization that publishes news leaks and classified media provided by anonymous sources, for example, has disclosed such controversial information as the Afghanistan war expenditures and Hillary Clinton's emails.
As efficiency-obsessed digital societies worldwide are headed towards the future in which Star Wars seem real, it is the ultimate collective duty of all citizens to monitor governments, which regulate technologies that shape lived experiences, especially social media.
From our partner RIAC
Technologies That Are The Future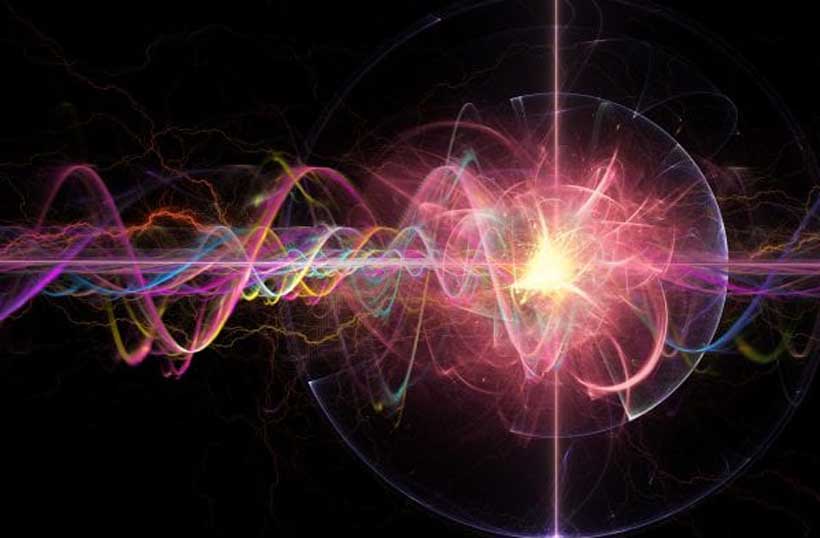 Innovation is the introduction of something new. As we are in this progressing age, one can observe changes in the surroundings within seconds. To cater for this, technological advancements and new innovations with better features are the need of the hour. Futurists of the 1950s or so predicted that by 2000s, we will have flying cars and airborne robots. While the forecasters had their timing wrong, but their foresighted technology was right. Today we are at the brink of manufacturing self-driving cars and robot assistants.
Among these, another important innovation that will go mainstream is the 'Voice Assistants'. In about four to five years, every home is expected to have a voice assistant like Amazon Echo or Apple Homepod. This is all thanks to the power of artificial intelligence that we are able to develop something like this. Voice assistants are making a vital change in markets all around the world and some scientists believe that in the near future, people will be communicating through voice rather than text. This will save time which can be used in completing other tasks.
Another emerging technology is the technique of 'Reversing Paralysis'. Researchers have begun using brain-reading technology which helps the people with paralysis to move their limbs again. This is done by placing an electronic implant in the brain which is connected to electrical stimulators located on the body to create a 'neural bypass'. Although the progress in implementing this technology is slow but this technology is also being tested for people with other diseases like arthritis. These innovations with new advances would allow patients to regain control of their bodies.
The wait for 'Quantum Computers' is ending soon. A computer that can accelerate pharmaceutical research, compute equations that are hard to fathom right now or rewrite encryptions. Quantum computers have more qubits, the basic unit of quantum information. Qubits need ideal conditions to function properly, but new technology reduces the computational capability needed to correct errors caused by physical intrusions. These computers will be in the commercial market for common use by anyone in a few years.
The next on list are the 'Hot Solar Cells'. Solar panels are more efficient today than their previous versions, but they still absorb only a fraction of sunlight. To solve this problem, hot solar cells are introduced which convert the sunlight into heat and then back to light. So, what happens is an 'absorber-emitter' absorbs the sunlight then converts it to heat and funnels it to solar cells. This system could even allow energy to be stored for later use. This system could deliver continuous power even when the sun is not shining.
'Botnets' is the real game changer in the list. As we are living in the age of smart phones, laptops, internet, media, etc. we do not entirely realize the importance of cyberattacks. Botnets are centralized systems that gain control of internet connected devices to launch cyberattacks. The situation is getting worse day by day with so many devices that have little to no cybersecurity measures. Botnets can evade spam filters, create click fraud, and launch denial-of-service attacks. Once a botnet is spotted, its command and control center can be attacked and rendered ineffective. In the coming years, botnet trends favor the attacker, and more botnet attacks will be coming for internet users.
A world where genetic diseases like Huntington's and cystic fibrosis are defeated is something, we all wish for. Well, thanks to 'Crispr', genetic diseases may be eliminated. CRISPR Cas-9 is an abbreviation for 'Clustered Regularly Interspaced Short Palindromic Repeats'. It is a gene-splicing technology which is capable of finding and removing mutated sections of DNA. Once it is removed, crispr can replace the mutated ones with non-mutated variants. In conclusion, crispr has the ability to permanently remove certain types of genetic diseases from blood lines. It is already being used to eliminate cancer cells in some patients and may as well be able to cure genetically caused blindness as well in the near future.
Practice makes a man perfect but you never know the advancements in the technology might make the robots perfect too. 'Reinforcement Learning' is a new technique which helps artificial intelligence (AI) to solve problems it has never seen before. This concepts is connected with a large neural network which is trained to recognize patterns in data. The computer learns which information is correct and which is not and continuously improves itself. A computer using this technology can beat one of the best players in the world. Reinforcement learning might be moving towards its most vital tests soon with its use in self-driving cars and other technologies.
Another new technology in the market is the 'Gene Therapy'. It is for hereditary diseases and is available in Europe market and will soon be launched in the United States. The success of these gene therapies increased phenomenally when scientists started to use viruses that are more efficient at transporting new genetic materials. Gene therapies can even treat the diseases which involve multiple genes. This kind of treatment might seem rare now but will be more common in the blink of an eye.
At one point last year, Bitcoin was worth more than $19,000 per coin but recently the value of cryptocurrency has decreased still a single coin is worth thousands of dollars. Cryptocurrency has stirred up controversy around the world but it is steadily becoming mainstream. Platforms like TrustToken and HybridBlock are poised to connect the global trading power of blockchains with real world assetd and are designed to give crypto enthusiasts greater access to silo trading markets which help to expand the industry to a new wave of crypto enthusiasts. As a result, sellers can make illiquid assets liquid, and buyers can have control of a vast portfolio of assets. By giving access to mobile friendly products like easy to use applications, these platforms are providing the market with a new form of crypto education and the tools to execute crypto trades.
Last but not the least on the list is the 'Artificial Intelligence and Automation'. Some of the world's most famous brands are majorly turning to automation in order to serve their customers better and become more affordable by reducing the costs. Big box retailers utilize automated warehouses to sort and ship products, while social media networks use automation to moderate comments and credit card companies use automation to detect fraud and theft. The implications here are massive because a new artificial intelligence economy incorporating the decentralized blockchain AI, can change the way businesses operate and run around the world.
Indeed, it is just a matter of time before everything goes to the market. We are moving to a time where everything is just a click away. New innovations are coming daily, changes are being made within minutes. In fact, as we speak, we might be unaware but there might be some company in the world working at this hour to bring a change to your smartphone but there is nothing we can do about it. We just have to hang in there and go with the flow.
What is a 'vaccine passport' and will you need one the next time you travel?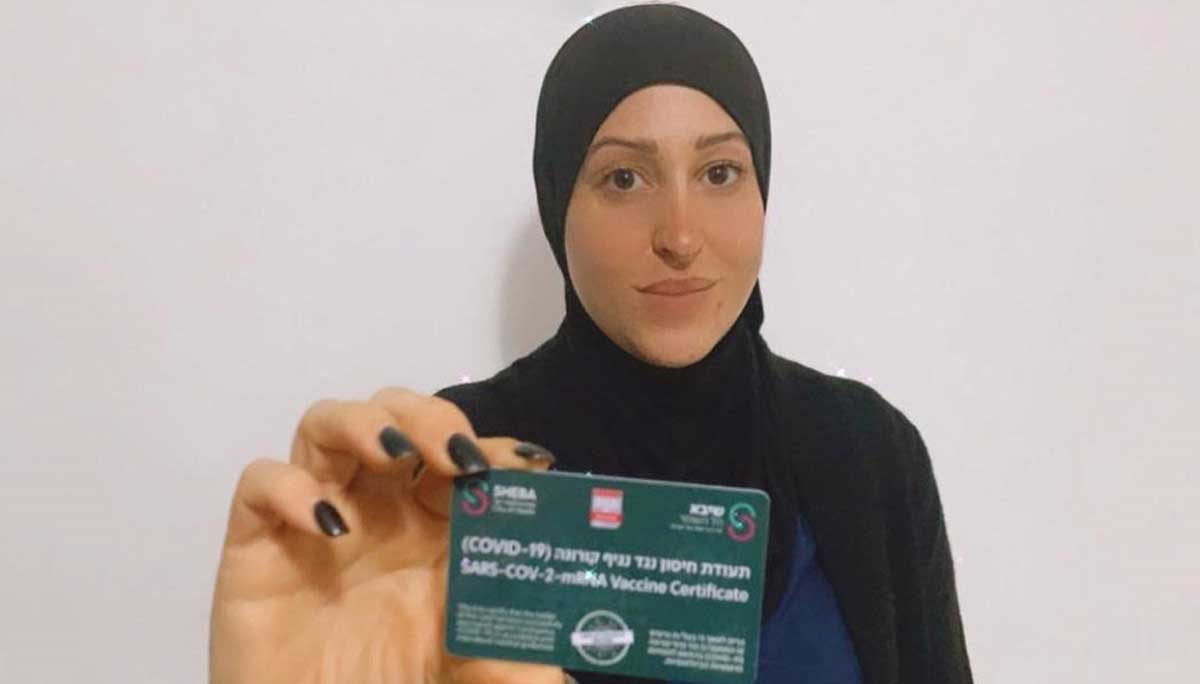 Is the idea of a vaccine passport entirely new?

The concept of a passport to allow for cross border travel is something that we've been working on with the Common Trust Network for many months. The focus has been first on diagnostics. That's where we worked with an organization called "The Commons Project" to develop the "Common Trust Framework". This is a set of registries of trusted data sources, a registry of labs accredited to run tests and a registry of up-to-date border crossing regulations.

The set of registries can be used to generate certificates of compliance to prevailing border-crossing regulations as defined by governments. There are different tools to generate the certificates, and the diversity of their authentication solutions and the way they protect data privacy is quite remarkable.

We at the Forum have no preference when it comes to who is running the certification algorithm, we simply want to promote a unique set of registries to avoid unnecessary replication efforts. This is where we support the Common Trust Framework. For instance, the Common Pass is one authentication solution – but there are others, for example developed by Abbott, AOK, SICPA (Certus), IBM and others.

How does the system work and how could it be applied to vaccines?

The Common Trust Network, supported by the Forum, is combining the set of registries that are going to enrol all participating labs. Separately from that, it provides an up-to-date database of all prevailing border entry rules (which fluctuate and differ from country to country).

Combining these two datasets provides a QR code that border entry authorities can trust. It doesn't reveal any personal health data – it tells you about compliance of results versus border entry requirements for a particular country. So, if your border control rules say that you need to take a test of a certain nature within 72 hours prior to arrival, the tool will confirm whether the traveller has taken that corresponding test in a trusted laboratory, and the test was indeed performed less than three days prior to landing.

The purpose is to create a common good that many authentication providers can use and to provide anyone, in a very agnostic fashion, with access to those registries.

What is the WHO's role?

There is currently an effort at the WHO to create standards that would process data on the types of vaccinations, how these are channelled into health and healthcare systems registries, the use cases – beyond the management of vaccination campaigns – include border control but also possibly in the future access to stadia or large events. By establishing in a truly ethical fashion harmonized standards, we can avoid a scenario whereby you create two classes of citizens – those who have been vaccinated and those who have not.

So rather than building a set of rules that would be left to the interpretation of member states or private-sector operators like cruises, airlines or conveners of gatherings, we support the WHO's effort to create a standard for member states for requesting vaccinations and how it would permit the various kinds of use cases.

It is important that we rely on the normative body (the WHO) to create the vaccine credential requirements. The Forum is involved in the WHO taskforce to reflect on those standards and think about how they would be used. The WHO's goal is to deploy standards and recommendations by mid-March 2021, and the hope is that they will be more harmonized between member states than they have been to date in the field of diagnostics.

What about the private sector and separate initiatives?

When registry frameworks are being developed for authentication tools providers, they should at a minimum feed as experiments into the standardization efforts being driven by WHO, knowing that the final guidance from the only normative body with an official UN mandate may in turn force those providers to revise their own frameworks. We certainly support this type of interaction, as public- and private-sector collaboration is key to overcoming the global challenge posed by COVID-19.

What more needs to be done to ensure equitable distribution of vaccines?

As the WHO has warned, vaccine nationalism – or a hoarding and "me-first" approach to vaccine deployment – risks leaving "the world's poorest and most vulnerable at risk."
COVAX, supported by the World Economic Forum, is coordinated by the World Health Organization in partnership with GAVI, the Vaccine Alliance; CEPI, the Centre for Epidemics Preparedness Innovations and others. So far, 190 economies have signed up.
The Access to COVID-19 Tools Accelerator (ACT-Accelerator) is another partnership, with universal access and equity at its core, that has been successfully promoting global collaboration to accelerate the development, production and equitable access to COVID-19 tests, treatments and vaccines. The World Economic Forum is a member of the ACT-Accelerator's Facilitation Council (governing body).
Iran among five pioneers of nanotechnology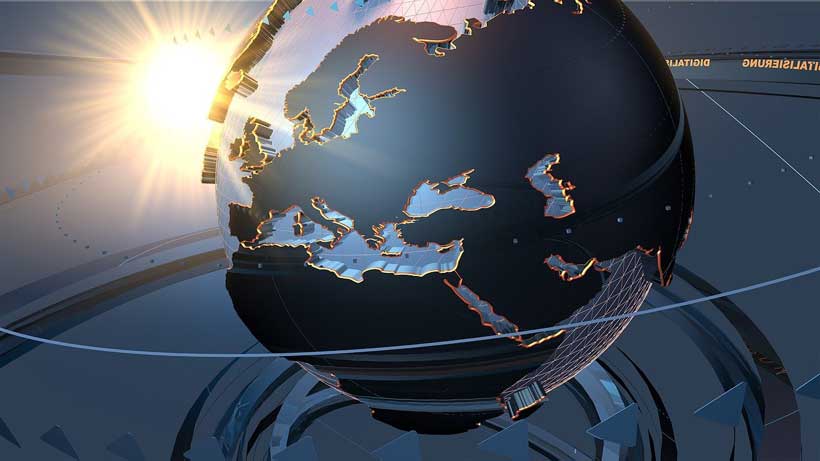 Prioritizing nanotechnology in Iran has led to this country's steady placement among the five pioneers of the nanotechnology field in recent years, and approximately 20 percent of all articles provided by Iranian researchers in 2020 are relative to this area of technology.
Iran has been introduced as the 4th leading country in the world in the field of nanotechnology, publishing 11,546 scientific articles in 2020.
The country held a 6 percent share of the world's total nanotechnology articles, according to StatNano's monthly evaluation accomplished in WoS databases.
There are 227 companies in Iran registered in the WoS databases, manufacturing 419 products, mainly in the fields of construction, textile, medicine, home appliances, automotive, and food.
According to the data, 31 Iranian universities and research centers published more than 50 nano-articles in the last year.
In line with China's trend in the past few years, this country is placed in the first stage with 78,000 nano-articles (more than 40 percent of all nano-articles in 2020), and the U.S. is at the next stage with 24,425 papers. These countries have published nearly half of the whole world's nano-articles.
In the following, India with 9 percent, Iran with 6 percent, and South Korea and Germany with 5 percent are the other head publishers, respectively.
Almost 9 percent of the whole scientific publications of 2020, indexed in the Web of Science database, have been relevant to nanotechnology.
There have been 191,304 nano-articles indexed in WoS that had to have a 9 percent growth compared to last year. The mentioned articles are 8.8 percent of the whole produced papers in 2020.
Iran ranked 43rd among the 100 most vibrant clusters of science and technology (S&T) worldwide for the third consecutive year, according to the Global Innovation Index (GII) 2020 report.
The country experienced a three-level improvement compared to 2019.
Iran's share of the world's top scientific articles is 3 percent, Gholam Hossein Rahimi She'erbaf, the deputy science minister, has announced.
The country's share in the whole publications worldwide is 2 percent, he noted, highlighting, for the first three consecutive years, Iran has been ranked first in terms of quantity and quality of articles among Islamic countries.
Sourena Sattari, vice president for science and technology has said that Iran is playing the leading role in the region in the fields of fintech, ICT, stem cell, aerospace, and is unrivaled in artificial intelligence.
From our partner Tehran Times