Understandingly, it has become important to analyze the spread of coronavirus and its impact on the economy of small islands especially Cape Verde, Mauritius, Maldives, Seychelles, Vanuatu and the Union of Comoros. These islands, which are favorite tourist posts and foreign investors, have also closely diverse geopolitical relationship with the world.
It comes into spectacular focus for this research study, although in general, the islands seem to have the lowest cases of the pandemic, and efforts taken in preparedness against the disease, and the possible effects on their economies and sociocultural lives of the population. Part of the research and monitoring is presented here in three headings as follows: (i) The Islands and Coronavirus: An Overview, (ii) Economic Impact of Coronavirus on these Islands and (iii) Current Scenarios and Lessons for the Future.
The Islands and Coronavirus: An Overview
The coronavirus disease appeared first in 2019 in Wuhan city in China. The disease was, first identified in Wuhan and Hubei, both in China early December 2019. The original cause still unknown but its symptoms include high body temperature with persistent dry cough and acute respiratory syndrome. Some medical researchers say it is a pneumonia-related disease.
Late December 2019, Chinese officials notified the World Health Organization (WHO) about the outbreak of the disease in the city of Wuhan in China. Since then, cases of the novel coronavirus – named COVID-19 by the WHO – have spread around the world. WHO declared the outbreak to be an international health concern only on 30 January, and then recognized it as a "pandemic" on 11 March 2020.
The basic transmission mechanisms of the coronavirus are the same worldwide. But the speed and pattern of spread definitely varies from country to country, urban to rural and place to place. It depends on cultural practices, traditional customs and social lifestyles. A densely populated township can have a different trajectory to a middle-class suburb or a village. The epidemic can spread differently and among nomadic peoples.
There have been claims that this coronavirus may not likely survive in hot countries due to the tropical climate in these regions, yet cases of this virus are already confirmed in these tropical countries. There are officially confirmed coronavirus cases on the islands of Cape Verde, Mauritius, Maldives and Seychelles.
On the Cape Verde, about 300 miles (483 kilometers) off the west coast of Senegal, consists of 10 islands and five islets, all but three of which are mountainous. The island has a total of 55 reported cases among its half a million population, according to the Cape Verde's Public Health National Institute.
Mauritius is a very small island far away from China – and yet greatly affected by the coronavirus. Mauritius is a country reliant on tourism. The sector accounts for roughly a quarter of the Gross Domestic Product (GDP). Since the first three case investigated and confirmed on 18 March, Mauritius now has 324, including 65 recoveries and 9 death, according to the Health Ministry.
On 15 April 2020, no new cases were reported, three patients who recovered from the coronavirus agreed to donate their blood through Plasmapheresis, according to the official website of the Health Ministry.
Maldives, officially referred to as the Republic of Maldives, is a small island in South Asia, located in the Arabian Sea of the Indian Ocean. Its population, one of the most geographically dispersed, is nearly 400,000 and the island attracts many foreign tourists throughout the year.
The disease got to Maldives on 7 March 2020 from an Italian tourist who had returned to Italy after spending holidays in Kuredu Resort & Spa. Thereafter, the Health Protection Agency of the Maldives confirmed two more cases in the Maldives, both employees of the resort. Following this, the hotel was closed down, several tourists stranded on the island.
On 27 March, the government announced the first confirmed case of a Maldivian citizen with COVID-19, a passenger who had returned from the United Kingdom. And that brought the total number of confirmed cases in the country to 16; there are other 15 foreign citizens. Thus, in April the figured climbed to 28 cases.
Seychelles, located in the Indian Ocean, reported its first two cases on 14 March. The two cases were people who were in contact with someone in Italy who tested positive. On 15 March, a third case arriving from The Netherlands was confirmed, and the next day, there were four confirmed cases, visitors from The Netherlands. As at 20 April, there are only 11 confirmed cases and two patients quickly recovered and have been released.
Vanuatu is a Pacific island country located in the South Pacific Ocean. It is east of northern Australia, nearer to New Guinea, Solomon and Fiji islands. Vanuatu has a population of approximately 250,000. All these islands' mainstays of the economy are agriculture and tourism. They attract tourists throughout the year. As of 3 April 2020, it has no coronavirus but still vulnerable, if strict measures are not adopted. It, however, continues its surveillance.
There are five public hospitals, and one private hospital with 27 health centers located across the islands and more than 200 aid posts in more remote areas. The two major referral hospitals are located in Port Vila and Luganville in the country.
The Union of Comoros, an island nation to the east is Mozambique and northwest is Madagascar in the Indian Ocean, gained independence from France on 6 July 1975. In mid-2017, Comoros joined the Southern African Development Community (SADC) with 15 other regional member states. The Comoros share mostly African-Arab origins. It economic activities are the same as other ocean islands.
On 17 April, Chief Epidemiologist, Dr. Izzy Gerstenbluth, indicated that 269 people have been tested so far, 106 men and 163 women. The number of confirmed cases is still at 14 as the official counted figure. One has died, one is still in the hospital, 10 are safe and three are active. 18 are being actively monitored and 12 are still in quarantine because they returned to the island after the measures were announced
The Medical & Health Affairs Department (G & Gz) of the Ministry of Health, Environment and Nature (GMN) keeps a close eye on how the new coronavirus spreads and behaves worldwide. The G & Gz team is in direct contact with Curaçao Airport Partners (CAP), Curaçao Tourist Board (CTB), Curaçao Hospitality and Tourism Association (CHATA), the Analytical Diagnostic Center (ADC), Curaçao Medical Center (CMC) and Department of Immigration.
Here are the aforementioned coronavirus figures: Cape Verde (55), Mauritius (324), Maldives (28), Seychelles (11), Vanuatu (0) and the Union of Comoros (14), it would be erroneous to attribute tourism as the key reason for comparatively high numbers of cases in Mauritius. Of course, more Chinese are attracted there so as South Africans. There is propensity that the figures may not rise as the island governments have also taken strict control measures.
Economic Impact of Coronavirus on these Islands
The already weak capacity of health care system on these four islands – Cape Verde, Mauritius, Maldives, Seychelles, Vanuatu and the Union of Comoros – is likely to exacerbate the pandemic and its impact on their economies. These islands' coronavirus disease burden is not so different from each other. But in each case, the key factor is the economic models and what these mean for this circumstance.
As an example, Maldives took an admirable step in the health sector. The Maldivian government turned the resort island of Villivaru in the Kaafu Atoll into a quarantine facility, described as "the world's first coronavirus resort", where patients would enjoy a luxurious stay and free medical care. According to Minister of Tourism, Ali Waheed, the Maldives had 2,288 beds available for quarantine as of late March 2020.
Obviously, other economic implications of the coronavirus are detrimental not only to public health systems but to trade and travel industry. On all the islands, small-scale agriculture that includes fishing, local industries as well as retail markets are largely affected. More than 80% of people in rural areas depend on subsistence farming for survival; however, restrictions on market activities would limit market access.
It is worth to say that both agriculture and fishing in these islands are conducted at subsistence level and for small-scale exports. Seafood is very popular and resultantly export of seafood is curtailed. The Maldives' economy is dependent on tourism, which dropped severely due to travel restrictions amid the pandemic. Experts warned of an economic contraction and possible difficulties paying back foreign debt, especially to China.
Specifically, it is estimated that the shutdown implemented to control the pandemic costs the Mauritian economy about 5% of the country's GDP for the full 15-day lockdown announced by government on 20 March. Later, there was sanitary curfew started on 23 March and was extended up to 15 April 2020. Now, the lockdown was again extended till 4 May to further contain the spread of the COVID-19 in Mauritius.
As already known, Cape Verde, Mauritius, Maldives, Seychelles, Vanuatu and the Union of Comoros depend mostly on the travel industry. Due to the outbreak of this coronavirus, all these governments have imposed restrictions on travel to the islands that have the best climate and attractive beaches. Travel restriction imposed, thus paralyzing tourism industry in all the four islands.
The Government of Maldives and the Tourism Ministry of the Maldives with the guidance of the Health Protection Agency of the Maldives (HPA) placed a temporary travel restriction for the following countries to control new cases. Since then, there are no passengers (traffic) originating from, transiting to or with a travel history of said country/province is to be permitted into the Maldives. Maldivians and spouses of Maldivians who are foreign nationals are allowed in, but subject to observe quarantine measures.
The Cape Verdean authorities have closed all sea borders and stopped internal flights between the islands. Travelers are required to comply with any additional screening measures put in place by the authorities. As a further step, the government has declared a state of emergency for the whole country until 17 April, the details of which can be found here (in Portuguese). This has activated a series of measures including significant restrictions on movement nationally and internationally.
However, all citizens have been instructed to remain at home unless they needed to carry out the following activities. These are: (i) to buy food or other essential items, (ii) to go to work if unable to work from home, (iii) to go to hospital or health centers, (iv) to carry out caring or similar duties or in case of real need, and (v) to walk pets. Cape Verde's Public Health National Institute pledged to help in cases of emergency.
Since the beginning of March, the Mauritian authorities have been conducting 'Contact Tracing': people who have been in contact with infected patients have been placed under quarantine, including doctors, nurses and police officers.
Seychelles banned any person from Seychelles from travelling to China, South Korea, Italy and Iran. These countries have high cases. An exception is made for returning residents, under similar rules taken by Cape Verde, Mauritius and Vanuatu.
The most significant remittances to Cape Verde, Mauritius, Maldives, Seychelles, Vanuatu and the Union of Comoros as a source of financial stability come from the islanders who work as temporary laborers around the world, disappeared. The Union of Comoros depends heavily on remittances. For instance, there are between 200,000 and 350,000 Comorians in France. Official statistics are hard to find especially most of the government sources and international organizations become inaccessible for required information.
There have been a steady development or facelift in the cities over the past years. A substantial process of urbanization is still unfolding in Cape Verde, especially to the cities of Praia and Mindelo. The same trend development and expansion in Mauritius, Maldives, Seychelles, Vanuatu and the Union of Comoros.
Beyond all the points raised above, Dr Antipas Massawe, a former lecturer from the Department of Chemical and Mining Engineering, University of Dar-es-Salaam in Tanzania, East Africa, strongly insisted that "the scale of the challenges facing the health sector is tremendous, it requires extensive investment of resources and governments have to direct focus on the sustainable solutions."
Charles Prempeh, a lecturer in Africana Studies at the African University College of Communications (AUCC), and a doctoral candidate at University of Cambridge, also explains in an email that there are deficiencies – ranging from poor health policies through inadequate funding of health infrastructure to training and research – that have characterized the health sector in Africa. Ocean islands have similar pitfalls or problems.
Amid the fast spreading coronavirus in some regions, it is simply providential that the African continent has not recorded high numbers, compared to the so-called western countries. But it is also true that even with the relatively smaller number of cases that most countries in Africa have recorded, there are deep-seated doubts that the health system can match squarely with the debilitating effect of the virus, as they have come under disproportionate strain, according to him.
"The current situation is serious setback," both academics acknowledged. But further suggested that small island governments draw a long term development plan, make consistent efforts at mobilizing resources for realizing – support for education, health and employment generating sectors, – the Sustainable Development Goals (SDGs).
Current Scenarios and Lessons for the Future
It is time for solidarity, to fight the end the global health mess. The key lessons for epidemic response are to act fast but act locally. That is exactly what Cape Verde, Mauritius, Maldives, Seychelles, Vanuatu and the Union of Comoros are focusing on now.
But as the international response gains momentum, some financial assistance may be extended to these islands. The islands hospitals need testing kits, basic materials for hygiene, personal protective equipment for the professional health workers, and equipment for assisted breathing. There is a global shortage of all of these and a shameful scramble among developed countries to get their own supplies – relegating Cape Verde, Mauritius, Maldives, Seychelles, Vanuatu and the Union of Comoros to the backyard.
The islands absolutely have no pharmaceutical companies to produce the needed medicaments. The medical supplies, equipment and whatever have to be imported from the United States and Canada, Europe, Asian countries such China and India.
Media reports said Mauritius and Seychelles had received a few tons of medicine including thousands of hydroxychloroquine tablets from India to help in their fight against COVID-19. Hydroxychloroquine is an anti-malarial drug being used by some doctors to treat COVID-19 patients, though its efficacy is still being tested. Mauritius and Seychelles are favorite tourist posts, and have long-time close geopolitical relationship with India.
The COVID-19 epidemic is currently forcing governments to cut agricultural expenses and prioritize health-related expenditures. This will heavily affect the economy in the future if the restrictions continue, and further expected to bring additional economic hardship in the nearest future to these poor ocean islands. More than 80% of people in rural areas depend on subsistence farming for survival, restrictions on market activities would limit market access.
Repeat: Most of these people derive their livelihoods from the informal economy, small-scale farming, open market trading, livestock keeping and fishing. Workers in the formal sector have low incomes. Only a few of them have social security, and some may not even have saving accounts. This means with the lockdown, they are likely and adversely affected.
The above scenarios complicate the situation for poor people, who have little resources or insurance to cushion the social and economic impact of the pandemic. These small islands are, indeed, in a quagmire both, at the state level and the individual. While much depends on post-pandemic internal policies directed at transforming the economy, strategies to expand practical collaboration with foreign partners, the islands still have to keep good diplomatic relationship with the world. Nevertheless, global leaders have called for a comprehensive approach to mobilizing support for least developed countries, and so it is time to show absolute solidarity with Cape Verde, Mauritius, Maldives, Seychelles, Vanuatu and the Union of Comoros.
Russia's Lukoil Finds A New Home In Senegal
Undoubtedly, a number of Russian companies have largely underperformed in Africa, which experts described as primarily due to multiple reasons. Most often, Russian investors strike important investment niches that still require long-term strategies and adequate country study. Grappling with reality, there are many investment challenges including official bureaucracy and technical hitches in Africa.
Lukoil, the largest Russia's oil company, has had a long history, going forth and back with declaration of business intentions or mere interests in tapping into oil and gas resources in Africa. In the past, Lukoil have said in separate reports about its business deals in a number of African countries including Ghana, Cote d'Ivoire, Sierra Leone and Nigeria. These are coastal countries on the Gulf of Guinea (Atlantic Ocean) in West Africa.
Besides technical and geographical hitches, Lukoil noted explicitly in its official reports that "the African leadership and government policies always pose serious problems to operations in the region." It said that the company has been ready to observe strictly all of its obligations as a foreign investor in Africa.
Lukoil has moved to Senegal. Predominantly rural and with limited natural resources, Senegal is classified as a heavily indebted poor country, with a relatively low Human Development Index. Most of the population is on the coast and works in agriculture or other food industries. Other major industries include mining, tourism and services.
Energy is produced by private operators and sold to the Senelec Energy Corporation. According to a 2020 report by the International Energy Agency, Senegal had nearly 70% of the country connected to the national grid. Current government strategies for electrification include investments in off-grid solar and connection to the grid. Senegal has a population of approximately 15.9 million.
In spite of that, business is business. Quite recently, Lukoil, one of the largest Russia's oil companies, publicly declared that it finally concluded an agreement with Cairn Energy PLC to acquire a 40% interest in RSSD (Rufisque, Sangomar and Sangomar Deep) project in the Republic of Senegal for $300 million in cash.
The agreement provides for potential bonus payment to Cairn Energy PLC of up to $100 million after the commencement of production. The transaction is subject to customary conditions, including the approval by the Government of the Republic of Senegal.
The blocks of the project covering 2,212 sq. km are located on the deepwater shelf of the Republic of Senegal 80 km from the shore with the sea depth of 800-2,175 meters. The blocks include two discovered fields: Sangomar and FAN.
The Final Investment Decision (FID) on the Sangomar field was taken early 2020 and the field development has begun. According to the Company's estimates, the recoverable hydrocarbon reserves of the Sangomar field total approximately 500 million. The field is planned to be launched in 2023, with designed production level of 5 million tons of crude oil per year.
The RSSD project is currently implemented under a production sharing agreement. Woodside is the project's operator with 35% stake. Other participants are FAR (15%) and state-owned company Petrosen (10%).
"Entering the project with already explored reserves at early stage of their development is fully in line with our strategy and allows us reinforcing our presence in West Africa. Joining the project with qualified international partners will allow us to gain additional experience in development of offshore fields in the region," said Vagit Alekperov, President of PJSC Lukoil.
It has, however, one success story. Lukoil company's operations in the Republic of Ghana where it has focused on upstream exploration. The reserves evaluated on the blocks proves to be sufficient for their industrial development.
On the opposite side, Russian news agencies reported that Lukoil exited projects in Cote d'Ivoire, where it had led exploration in the deep offshore. The company confirmed the information about leaving the projects to TASS News Agency.
In August 2015, Lukoil also pulled out of the oil and gas exploration and drilling project that it began in Sierra Leone. According to Interfax, a local Russian News Agency, the company did not currently have any projects and has backed away due to poor exploration results in Sierra Leone.
It reported that drilling in West Africa, including Côte d'Ivoire and Sierra Leone, did not bring Lukoil the expected results, as preliminary technical results did not demonstrated commercial hydrocarbon reserves. According to official reports, Lukoil has been active in a number of countries with a high level of political and economic risks that could significantly complicate the work of the company in a particular region, and even lead to its termination.
Russia's Lukoil is one of the world's biggest vertically integrated companies for production of crude oil and gas, and their refining into petroleum products and petrochemicals. The company is a leader on Russian and international markets in its core business and its key mission is to harness natural energy resources for human benefit and supports long-term economic growth, social stability, prosperity and progress in the regions where it operates.
Terrorism and COVID-19: Brutality of Boko Haram in Africa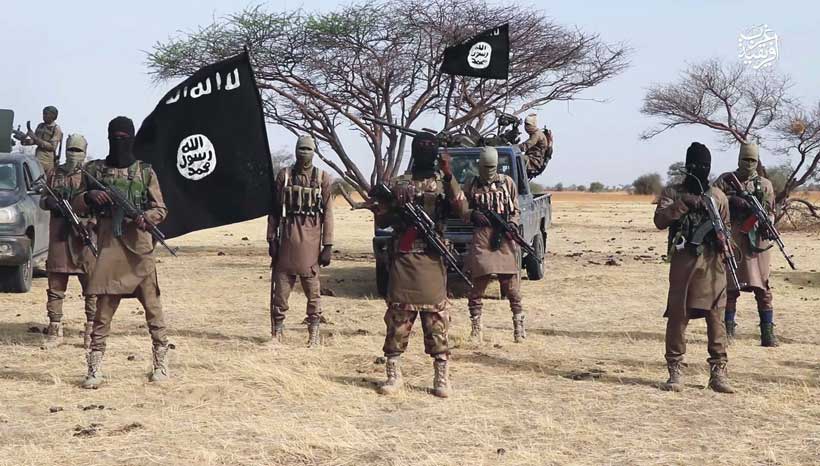 Authors: Dr Nanda Kishor and Ms Meghna Ria Muralidharan*
On 1 August 2020, Boko Haram killed 19 civilians through a grenade attack on a camp of displaced people in Nguetchewe village of northern Cameroon leaving 11 people seriously injured. Boko Haram has turned out to be one of the lethal terrorist organisation in western and central Africa. Year after year it has been listed as the fiercest terrorist organisation in the global terrorism index. As the world tries to counter the pandemic, Nigeria continues its battle against insurgent groups threatening the stability and political integrity of Africa's most populous state. Since 2011, Boko Haram has been the largest Islamist militant groups in Africa, has attacked political and religious groups, military and the local police. The Chibok abduction of 200 girls in April 2014, drew international attention to the growing threat from the militant group and the inability of the government to counter it. Boko Haram promotes a version of Islam that considers western education as "Haram". It forbids the Muslims from taking part in political and social activity linked with western society including voting in elections, wearing shirts and trousers or obtaining secular education. The militant group has been in Nigeria for over a decade, fighting to carve out an Islamic caliphate based in Nigeria. The violence has led to the death of approximately 30,000 people and millions have been displaced and the spillover effect is witnessed in the neighbouring countries of Chad, Cameroon and Niger.
Boko Haram and COVID-19
From 17 February 2020, when Nigeria reported its first case of coronavirus, there has been a spike in the number of confirmed cases of Covid-19, with more than 43,000 confirmed cases and over 800 deaths as of 3 August 2020. The North East region of Nigeria, Boko Haram's stronghold has become a COVID hotspot. There have been reports about mass mysterious deaths in Yobe, one of the state worst hit by the militant attacks and Borno, Nigeria's second-largest city. The pandemic struck first in Borno, the epicentre of Boko Haram on 18 April 2020 after a health care worker assisting in an internally displaced peoples (IDP) camps hosting approximately 60,000 Boko Haram survivors was killed by the militant group. Since then, Borno has become one of Nigeria's worst-hit state. Further, it is believed that the virus is spreading at a higher rate in these IDP camps due to a poor health care system.
The pandemic has had a very little mitigating impact on the terrorist activities and there has been a steady rise in the attacks. In addition to the recent attacks on the military, the group has been targeting health care workers and destroying religious as well as educational institutions. Boko Haram has continued its media activities during this pandemic by releasing audio messages of its factional leader, Abubakar Shekau. These messages reflect its continuous attempt to rejuvenate the jihadist scheme across the Sahel. Keeping up with its communication strategy, Jama'atu Ahlis Sunna Lidda'awati wal-Jihad (People Committed to the Propagation of the Prophet's Teachings and Jihad, abbreviated as JAS)released an hour-long audio message detailing its position on Covid-19. Shekau framed the virus as a divine punishment from Allah for indulging in sodomy and non-payment of Zakat. This aligns with Boko Haram's motive of being against western education. He has further claimed that the non-Muslims and hypocrites were using the outbreak as a pretence to stop Muslims from practising their faith, stopping pilgrimage to Mecca and congregational prayers. The group also released audios thereby stating that how it has continued to stay in groups and were observing fast and also condemned the safety measures of lockdown and social distance as evil. The groupwent on to claim that Sambisa is a safe haven against the pandemic, a propaganda to lure the young Nigerian population.
Responses of State and International Community
Since one of the factions of Boko Haram led by Abubakar Shekau expressed allegiance to Islamic State in 2014, they have dreamt of their own Islamic state in Africa. In 2015, Boko Haram opened its first twitter account in the name of al-Urwa al-Wuthqa, or "the Incessant Handhold" and has been active in propaganda. The major issue and vulnerability of Nigeria is being unable to govern its people and provide them with welfare. Exploiting this scenario, Boko Haram uses underemployed youth as recruits. The state though argues that due to the security scenario it is unable to deliver the promises, the far north of the state suffering from food insecurity and malnutrition have been the easy target for Boko Haram. Boko Haram promised to pay them between 300,000 and 400,000 CFA (US$600 – US$800) each month to join their cause. The minimum wage, for those lucky enough to be employed, is just 36,000 CFA (US$72) per month. Those who resist joining Boko Haram are severely punished and are forced to leave the place. Boko Haram has been a single reason for the internal displacement of more than 2.4 million people in northeast Nigeria, Cameroon, Chad and Niger. International organisations are in critical condition even while providing refuge to the internally displaced people. Their security is always compromised and the international community is mute to this scenario.
Terrorist groups across the world have been exploiting the COVID-19 scenario by spreading misinformation and have not spared the population in such a grave scenario. Two important factions led by Abubakar Shekau and another by Abu Musab al-Barnawi have been constantly thriving to overthrow the secular regime in Nigeria to establish Islamic State with strict enforcement of Sharia. Knowing the spread and reach of the organisation, Nigeria has tried to negotiate with Boko Haram but unfortunately, Shekau has spoiled every attempt so far and anybody willing to do have been mercilessly killed within the organisation. Barnawi has been willing to negotiate but from the position of strength though the government has been denying of paying ransom or prisoner exchange. Several reports indicate that the schoolgirls from Dapchi of Yobe State were captured by the Barnawi faction.
Time and again the international community has failed to help counter-terrorism and contain Boko Haram. Partially this is also due to the leadership in the affected states in Africa. The Multi-National Joint Task Force (MNJTF) against Boko Haram consisting of Nigeria, Benin, Chad, Niger and Cameroon which became comparatively weaker since the withdrawal of Chad in 2017 has been one of the reasons for the failure of the effective counter-terrorism measures.
What is in Store?
The uninterrupted propaganda and activity of Boko Haram may affect the people of the region much more than before. It also has the potential to damage the relief expected to combat COVID-19. Any health intervention by Muslims, individuals, State or international agencies during the pandemic has been viewed by Boko Haram as Haram (Forbidden). Knowing the brutality unleashed by Boko Haram in the past, Boko Haram is not just a terrorist organisation killing and kidnapping people but a public health risk now.
*Ms Meghna Ria Muralidharan is a Research Scholar at Centre for African Studies, School of International Studies, Jawaharlal Nehru University, New Delhi
How COVID-19 pandemic affected South Africa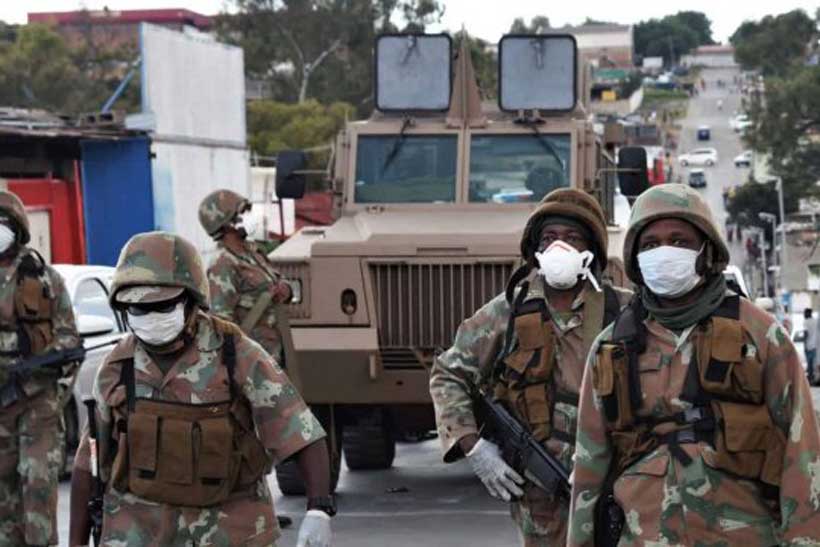 At present, South Africa is the world's fifth in the number of coronavirus cases. The epidemiological situation in the country continues to deteriorate, as despite a decreasing number of new cases reported daily, the number of tests has decreased as well. On August 2, 2020 the total number of infected exceeded 511,000, with a daily increase staying at 10,000 – 12,000. The death toll exceeds 8,000. Nevertheless, Health Minister Dr. Zweli Mkhize points out that the percentage of recoveries make up 64% – higher than the world average of 58.2%, which does inspire hope.
Significantly, what hit South Africans the most was the economic consequences of the COVID-19 pandemic. South Africa is de facto the only country where along with the closure of different sectors of the economy after the introduction of a quarantine on March 27th there still exists a ban on the sale of tobacco and alcoholic drinks, including wine, the domestic consumption of which is a major source of the country's revenues. (In June the government partially lifted the ban on alcohol for one month,, which caused a serious rush among the population and as a result, an upsurge in COVID-19 cases – P.L.) Moreover, the above-mentioned measures have inflicted substantial losses on the restaurant business and the farming sector, triggering severe criticism from trade union movements. Union leaders have warned the South African government that if not lifted the quarantine will result in the loss of jobs for 800,000 public catering workers and for about half a million employees of the wine-making industry. The situation in the tourist sector is as alarming as the country's authorities keep the decision to close the borders in force. Domestic tourism is also prohibited. All in all, about 3 million people have lost their jobs during the 4-month quarantine and experts predict a growth in unemployment from 30% to 50%.
In addition, the South African society is demonstrating an ever growing criticism of the measures taken by police and military personnel to guarantee anti-pandemic regime. Participation of police and army servicemen is frequently accompanied by disproportionately harsh measures against quarantine violators, particularly residents of informal settlements, known as "townships". All this sparks sporadic outbursts of protests among poor dark-skinned communities. Meanwhile, shortages of protective masks and other individual protection items have resulted in more cases of law enforcement employees contracting the coronavirus infection, which leads to the closure of many police stations and an increase in crime.
South Africans point out that the government and its anti-COVID-19 committee are unable to cope with the crisis, which becomes clear from a surge in coronavirus cases among the population. Also under question is the country's healthcare system, which, experts say, will not be able to handle an influx of coronavirus patients at the peak of the epidemic in August-September due to shortages of hospital beds, medical equipment and medicaments. What is particularly frustrating is the numerous cases of the authorities being slow in addressing social issues, especially those related to the preservation and creation of new jobs.
Given the situation, South African experts say, tensions will continue to escalate and as the epidemiological situation deteriorates, there will be more mass protests on the part of the dark-skinned community, particularly residents of "townships".
Simultaneously, the South African government is pinning hopes on a short lull, – last week the IMF approved the so-called "COVID" loan of 4.2 billion dollars for South Africa. The South African leadership expects these resources to reverse the negative trend by financing the priority program of supporting the country's population.
Meanwhile, analysts underscore that the government is faced with other, equally pressing issues, including restoration of the economy, restructuring of state-run companies, and creation of jobs. Experts say South Africa is in for hard times, which will require maximum coordination from the authorities to maintain political and social stability amid the continuing social and economic crisis in the country.
From our partner International Affairs