World Bank Group and IMF mobilize partners in the fight against COVID-19 in Africa
The World Bank Group and International Monetary Fund today convened African leaders, bilateral partners, and multilateral institutions to spur faster action on COVID-19 response in African countries. H.E. Cyril Ramaphosa of South Africa, United Nations Secretary General Antonio Guterres, Director General of the WHO Dr. Tedros Adhanom Ghebreyesus, Africa Union Commission Chairperson Moussa Faki Mahamat, and officials of individual countries outlined their policy plans for effective use of resources, multilateral organizations including the United Nations pledged their continued support, and bilateral partners reemphasized their commitment to a debt standstill beginning May 1, 2020. This comes in response to calls from the World Bank Group President Malpass, International Monetary Fund Managing Director Georgieva, and other partners for creditors to suspend debt repayments in order to provide much-needed support to the poorest countries.
"This pandemic has already had a devastating impact on Africa and its effects will deepen as the rate of infection rises. It is a setback for the progress we have made to eradicate poverty, inequality and underdevelopment," African Union Chairperson and President of South Africa, H.E. Cyril Ramaphosa said. "While recent announcements from international partners are very welcome, large financing gaps remain and greater support is needed to ensure that African countries are able to respond effectively to the health crisis and address economic challenges."
Together, official creditors have mobilized up to $57 billion for Africa in 2020 alone—including upwards of $18 billion from the IMF and the World Bank each—to provide front-line health services, support the poor and vulnerable, and keep economies afloat in the face of the worst global economic downturn since the 1930s. Private creditor support this year could amount to an estimated $13 billion. This is an important start, but the continent needs an estimated $114 billion in 2020 in its fight against COVID-19, leaving a financing gap of around $44 billion.
The World Bank Group and the IMF suggested a range of financing options and policy tools as part of the pandemic response, many of which African countries are looking to implement as they plan for the medium and long-term impacts of the crisis. These include further financing from official and private sector creditors.
"The World Bank Group is putting its full capacity to work for people across Africa as they fight this pandemic," said World Bank Group President David Malpass. "The world has rarely seen a crisis of this magnitude, and no one can stand on the sidelines; we cannot leave any country behind in our response. We have provided emergency support to 30 countries across Africa so far, with more to come, and will continue to advocate for debt relief and increased resources, especially for those countries hardest hit by COVID-19."
"Our message is clear: We stand with Africa: Through our commitments today we are 'Mobilizing with Africa' to help soften the blow of COVID-19 on the continent," IMF Managing Director Kristalina Georgieva said. "The pandemic is having a monumental impact across Africa and the IMF is leaning forward with many other partners to leverage our resources and to help save lives and livelihoods". She added that "The IMF will provide more concessional financing and we count on others to step up and do their part, to shield the economy and the people, and provide the foundations for a strong and sustainable recovery".
It will also be critical for African countries to work together especially on the health response and on limiting trade disruptions to ensure freer movement of medical and food supplies. With so many people working in informal jobs – 89 percent of workers in Sub-Saharan Africa alone – countries need to take immediate steps to expand social safety net programs and support workers and small enterprises. Government services will equally need attention to keep running effectively for the duration of this crisis.
World Bank Group and IMF leaders applauded the groundbreaking accord among G20 countries to temporarily suspend debt payments to IDA and least developed countries beginning May 1, 2020.
The World Bank Group is taking broad, fast action to help developing countries strengthen their pandemic response, increase disease surveillance, improve public health interventions, and help the private sector continue to operate and sustain jobs. It is deploying up to $160 billion in financial support, $55 billion of which will be for Africa, over the next 15 months to help countries protect the poor and vulnerable, support businesses, and bolster economic recovery.
The IMF has been moving rapidly to provide comprehensive support its member countries, by leveraging our $1 trillion lending capacity; doubling annual access limits for our rapid disbursing vehicles to about $100 billion to respond to unprecedented calls for emergency financing from more than 100 countries; approving a short-term liquidity line for countries with very strong economic fundamentals and exploring additional tools to help meet countries' financing needs; and, revamping our Catastrophe Containment and Relief Trust to help 29 of our poorest and most vulnerable members through rapid debt service relief, 23 of which are in Africa.
The Gambia Secures More Funds for COVID-19 Vaccines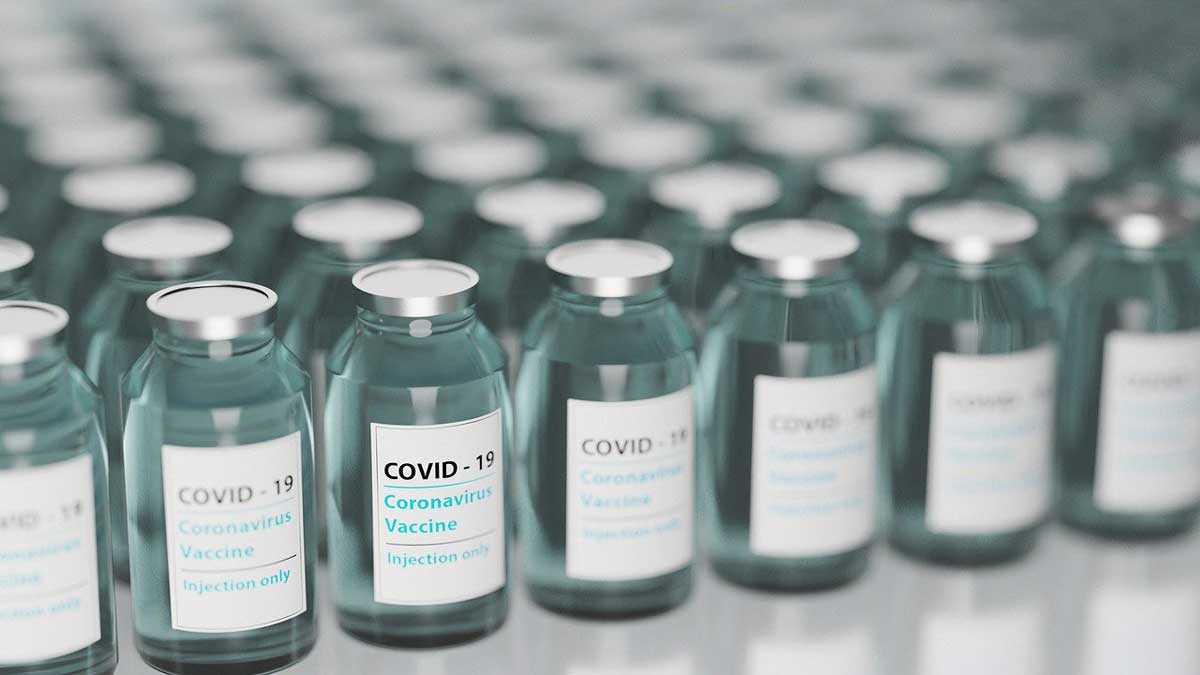 World Bank Board approved $8 million additional financing from the International Development Association (IDA) to provide The Gambia with safe and effective vaccine purchase and deployment.
"With this additional financing, the World Bank is helping The Gambia strengthen their pandemic response and health care systems, as well as scale up its vaccination campaign, with a total contribution of $19 million towards the implementation of the Government's National COVID-19 Preparedness and Response Plan," said Feyi Boroffice, World Bank Resident Representative for The Gambia.
The additional financing for Gambia COVID-19 Vaccine Preparedness and Response Project will strengthen immunization systems and service delivery capacity to support the COVID-19 vaccination roll-out. It will expand The Gambia's access to vaccines, through direct purchases from manufacturers and other arrangements through the African Vaccine Acquisition Trust convened by the African Union.
"The COVAX Facility will provide vaccine doses to cover 480,000 people and this additional financing from the World Bank will make it possible to have sufficient vaccine doses to cover 980,000 more people, with nearly all adults in the Gambia having access," said Samuel Mills, World Bank Task Team Leader for the project. "It is now important for people to be adequately informed that the benefits of COVID-19 vaccination outweigh the risk of not getting the vaccine."
To help prepare the National Deployment and Vaccination Plan for COVID-19 vaccines, the government conducted a vaccine readiness assessment with support from the World Bank, the World Health Organizations (WHO), the United Nation Children's Fund (UNICEF) and the Global Alliance for Vaccines and Immunizations (GAVI). The assessment showed that the country has trained medical staff, a monitoring system in place, as well as adequate storage capacity to handle both routine vaccines and COVID-19 vaccine at temperatures between 2°C and 8°C. This additional financing will also support the procurement of ultracold freezers to augment the cold chain to store vaccines such as the Pfizer/BioNTech vaccine which require sub-zero storage, and the freezers will subsequently be used by the National Blood Transfusion Center for storing blood plasma.
In addition, the World Bank has supported the Ministry of Health in procuring innovative and environment friendly health care waste treatment technology to allow safe decontamination in hospitals. The Foundation Stone Laying Ceremony will be held tomorrow for the construction of clinical waste treatment centers at Farato and at Edward Francis Small Teaching Hospital. The project contributed to the renovation of the Ndemban Clinic, which operates as a COVID-19 treatment center, and procured 10 ambulances for intensive care, critical life-saving medical equipment and supplies, as well as six pickup trucks and 18 motorcycles to facilitate contact tracing and response.
This $8 million funding package for The Gambia is one of several projects in support for the COVID-19 vaccination effort across Africa and other regions. Today, the World Bank Board also approved additional financing for Côte d'Ivoire ($100 million), Eswatini ($5 million), Rwanda ($30 million), El Salvador ($50 million) and Honduras ($20 million).
Humanitarian catastrophe in northern Mozambique 'beyond epic proportions'
The UN and partners are "following with deep concern" new reports of violations against civilians in northern Mozambique, the UN Spokesperson said on Thursday.
Citing reports of atrocities carried out by child soldiers, alleged beheadings during attacks by non-State armed groups, and clashes in the Cabo Delgado region, Stéphane Dujarric told journalists at the regular daily briefing that although verifying information was extremely difficult, "we are concerned about the situation of civilians who fled the violence and those who remain in Palma".
The coastal town just south of the border with Tanzania, was reportedly overrun by militant extremists on 24 March, but three days ago, Mozambique's military reported that it had regained control.
According to the UN Office for Coordination of Humanitarian Affairs (OCHA), attacks in and around Palma uprooted many who had been sheltering there after having fled conflict in other parts of the province.
Prior to that, nearly 670,000 – including some 160,000 women and adolescent girls as well as 19,000 pregnant women – were internally displaced in Cabo Delgado, Niassa and Nampula provinces, the vast majority of them reliant on host families, whose scarce resources are being exhausted. 
On the ground
The UN spokesperson said that nearly 12,800 people, 43 per cent of whom are children, have arrived in the districts of Nangade, Mueda, Montepuez and Pemba since violence erupted.
"Many more are expected to still be on the move in search of safety and assistance", he added.
Humanitarian partners in Mozambique are assisting displaced people at arrival points and scaling up the ongoing humanitarian response in Cabo Delgado.
"So far in 2021, more than 500,000 people in the province have received humanitarian assistance", he said.
Humanitarians stretched
On top of conflict in Cabo Delgado, in the first months of 2021 and prior to the Palma attacks, the humanitarian community in Mozambique was already stretched, having responded to multiple climate emergencies.
Yet, the humanitarian appeal for the current crisis is currently just one per cent funded.
"More resources are immediately required to meet the needs of people fleeing the violence in Palma", underscored the UN spokesperson.  
"The United Nations calls on all parties to the conflict in Cabo Delgado to protect civilians."
Trapped and displaced
Earlier in the week, the UN Refugee Agency (UNHCR) said the insurgent attack on Palma had forced at least 11,000 people to leave their homes and reportedly rendered thousands of others trapped as it "continues to work around the clock" to assist them.
UNHCR said that its teams in Pemba were following up on worrying reports that more than 1,000 displaced people were prevented from crossing the border into Tanzania and called on Mozambique's neighbours to provide access to territory and asylum for people escaping violence.
This is a humanitarian catastrophe beyond epic proportions — WFP Representative
'Saving lives' priority
At the same time, the World Food Programme (WFP) said that the deteriorating security situation has caused evacuation flights to be suspended and left UN agencies struggling to get into Palma with food assistance.
"This is a humanitarian catastrophe beyond epic proportions", said Antonella D'Aprile, WFP Representative and Country Director for Mozambique, on Tuesday.
The UN food relief agency warned that hunger is rising in Palma, with some arrivals into Pemba saying they had not eaten for weeks.
"People fleeing Palma are completely traumatized by the violence they've witnessed in the past few days, and now, more than ever, they need our help", said Ms. D'Aprile. "Our priority is saving lives and making sure emergency assistance reaches those who need it most".
Ethiopia: Humanitarian situation remains 'dire'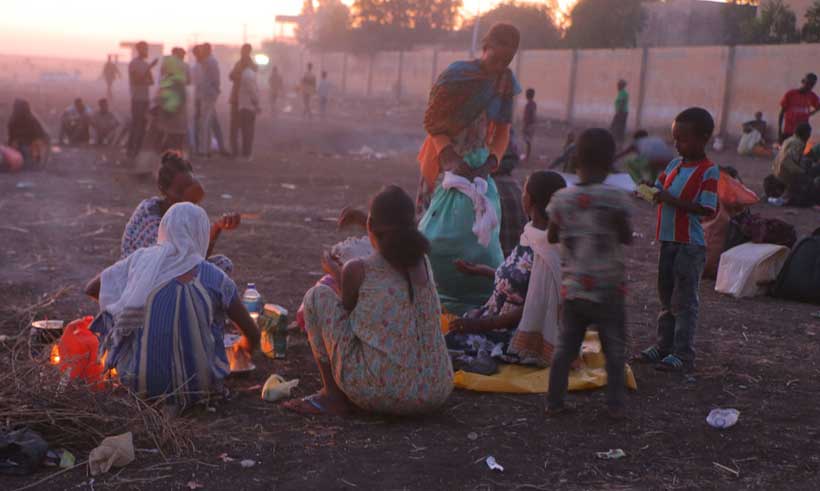 The humanitarian situation in Tigray, Ethiopia, remains "dire", the Spokesperson for the UN Secretary-General said on Wednesday.
"While there has been substantial improvement in humanitarian access, active hostilities have been reported in the north-western, central, eastern, south-eastern and southern zones", Stéphane Dujarric told correspondents at a regular press briefing. 
Following months of escalating tensions between the Ethiopian Government and the dominant regional force, the Tigray People's Liberation Front (TPLF), Prime Minister Abiy Ahmed ordered a military offensive after rebels attacked a federal army base.
Within days, militias from the neighbouring Amhara region had joined the fray, reportedly followed by some troops from neighbouring Eritrea – a long-time rival of Tigray.
According to government forces, the region had been secured by the end of November, however TPLF resistance has continued amid accusations of extrajudicial killings and rights abuses on all sides. 
Mass displacement
The UN Spokesperson said that some humanitarian partners have accessed the towns of Gijet and Samre, in the southern and southeastern zones.
"They reported that most of the population in these towns has fled", he said, adding that the Alamata-Mekelle-Adigrat-Shire road remains "partially accessible".  
Mr. Dujarric referenced the Office for the Coordination of Humanitarian Affairs (OCHA) in saying that an estimated 2.5 million people in rural Tigray have not had access to essential services over the last five months.
Moreover, the conflict continues to drive massive displacement across the region, with tens of thousands of people moving towards urban areas, including to Mekelle and Shire. 
"According to a recent assessment report, there could be as many as 450,000 people displaced in Shire", he stated.
As UN humanitarian partners scale up the response, they are grappling with capacity and resource challenges, "which remains inadequate for the estimated 4.5 million people who need life-saving assistance", said Mr. Dujarric.