Towards a greener economy in Europe through "sector coupling"
Fiscal stimulus packages in Europe to "build back better" after the coronavirus pandemic provide an opportunity for initiating a transformational and green recovery with the creation of green jobs. One such investment opportunity is in sector coupling.
Sector coupling is the electrification of more areas of the economy—such as transport, buildings and industry—by plugging them directly into the power grid or switching to green hydrogen produced from renewables (indirect electrification).
Were such a radical change to happen in Europe, substantial progress could be made towards the continent becoming climate-neutral by 2050, according to a new study coordinated by Bloomberg.
The electrification of transport, buildings and industry could enable these sectors to shift away from dependence on fossil fuels in line with Sustainable Development Goal 13 (Climate action).
"Sector coupling across these sectors in Europe is possible, and could significantly reduce greenhouse gas emissions by 2050," says Niklas Hagelberg, a United Nations Environment Programme (UNEP) climate change specialist.
"But it will not happen without mindset change and policy action to stimulate public acceptance of grid extension. If investments are properly planned and targeted, the dividends in terms of sustainable green recovery and jobs could be huge," he adds.
According to the study, countries like Germany and the United Kingdom would almost fully switch to low-carbon technologies by 2050, thanks to cheap renewables. "As a result, sector coupling could lower emissions by 60 per cent over 2020–2050 across transport, buildings and industry. This would equate to a 71 per cent reduction on 1990 levels," it says.
The study also highlights the role of hydrogen in sector coupling.
"Hydrogen is crucial to sector coupling, [so] energy policymakers and regulators should seek to facilitate the increased crossover between the power and natural gas systems, and work to reduce technical and regulatory barriers to the injection of hydrogen into the gas grid," says the study, which suggests that the buildings sector, if sufficiently incentivized, could overtake transport in terms of electrification by 2050 in Europe.
Governments would need to help create a market for green hydrogen, to drive down electrolyzer costs, and provide strong incentives for all consumers to minimize net peak electricity demand, the study says.
While sector coupling could make a major contribution towards net zero CO2 emissions, it is not a silver bullet. Policymakers would need to tackle the hardest-to-abate sectors such as aviation, shipping, long-haul road transport and high-temperature industrial processes which are likely to require other solutions.
The mining and burning of coal, oil and gas produces toxic pollutants which contribute to air pollution, and air pollution and global heating have adverse effects on the planet's natural resources and human health. Millions of people around the world die prematurely because of air pollution.
Decisive Reforms Needed for Vietnam to See Full Benefits of EU Trade Agreement
Vietnam needs to fill major legal gaps and address key implementation issues to reap the full benefits of the European Union Vietnam Free Trade Agreement (EVFTA), according to a new World Bank report, expected to be ratified by Vietnam's National Assembly in its May meeting.
The report, "Deepening International Integration and Implementing the EVFTA", released today, estimates that by simply enjoying the tariff reduction as agreed, EVFTA could boost Vietnam's GDP and exports by 2.4% and 12% respectively by 2030, while lifting an additional 100,000-800,000 people out of poverty by 2030. Such benefits are particularly urgent to lock in positive economic gains as they country responds to the COVID-19 pandemic.
The report argues that Vietnam could benefit even more from the next-generation trade deals such as EVFTA and Comprehensive and Progressive Agreement for Trans-Pacific Partnership (CPTPP) if they stimulate a comprehensive agenda of economic and institutional reforms to facilitate compliance with non-tariff agreements. The report estimates that such reforms would result in a "productivity kick", increasing GDP by 6.8%, relative to the baseline scenario, by 2030. The report highlights the need for Vietnam to increase capacity to handle certain key issues, including rules of origin, animal and plant sanitary standards, and investor-state dispute settlement.
"If Vietnam can act in a decisive manner to close legal and implementation capacity gaps, it can capitalize a trade deal whose direct benefits are estimated to be largest in the country's history," said Ousmane Dione, World Bank Country Director for Vietnam. "With COVID-19 acting as a reset button and EVFTA as an accelerator, now is the perfect time to embrace deeper domestic reforms."
The report cites the rules of origin requirement as one of the key challenges for Vietnam to overcome. Even if a product is produced in Vietnam, EU importers might not determine it as such due to the high dependence on imported materials. The report finds that in key export manufacturing industries, a majority of inputs are sourced from foreign countries (for instance, 62% in electronics and 53% in the automotive sector). The report calls for greater efforts to improve linkages between domestic suppliers and foreign enterprises as lead firms in major global value chains.
At the same time, rigorous European food safety standards make it imperative for Vietnam to improve the clarity and consistency of its sanitary measures. By one estimate, the cost of full compliance with existing non-tariff measures in Vietnam will be equivalent to a 16.6-percent tariff (compared to a regional average of 5.4%).
The introduction of EVFTA is expected to bring more investors into Vietnam both from Europe and from the rest of the world. As the flow of foreign investment increase, so does the number of commercial grievances. The report calls for accelerated development of a Systemic Investment Response Mechanism to settle disputes between investors and the state.
The report also makes the case for prioritizing key sectors that make up the bulk of Vietnamese exports to the European market for COVID-19 economic recovery efforts, to maximize the benefits of the trade deal.
Use SDGs and Paris Agreement to Guide Recovery from COVID-19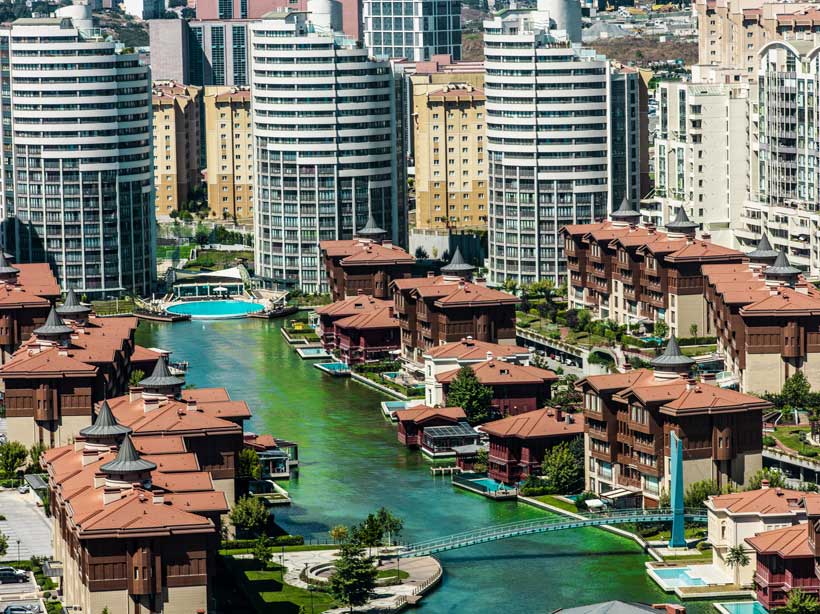 The United Nations Economic and Social Commission for Asia and the Pacific (ESCAP), Asian Development Bank (ADB), and United Nations Development Programme (UNDP) jointly launched today the latest edition of the Asia-Pacific SDG Partnership Report – Fast-Tracking the Sustainable Development Goals: Driving Asia-Pacific Transformations on the sidelines of the 7th Asia-Pacific Forum on Sustainable Development (APFSD).
The APFSD concluded today with a call for countries to revive international cooperation and multi-stakeholder partnerships in tackling the huge socioeconomic impacts of the novel coronavirus disease (COVID-19) pandemic, which threaten to reverse hard-won development gains in the region. Participants also expressed concerns on the limited progress made toward achieving the Sustainable Development Goals (SDGs) and underscored the need for transformative accelerated action by all stakeholders to meet the targets by 2030.
More than 730 delegates representing governments, civil society, businesses and international organizations took part in the Forum hosted virtually by ESCAP.
The report highlights strategies to accelerate transformation and helps countries compare their speed of progress with others. It calls for clear direction, removing systemic barriers, investing in institutional and public readiness to change, and upgrading policymaking approaches to manage increasingly complex development challenges.
One of the report's key findings is that higher income is not a silver bullet to address the challenges posed by the SDGs and achieve accelerated progress along transformative pathways. Low-income and lower middle-income countries emerged as some of the fastest-moving countries in the region.
"Resilience must be central to our strategies and interventions. Shocks such as the COVID-19 pandemic do not respect borders, so the pathway to saving lives and securing livelihoods lies not in national isolation, but in cooperating across borders on information sharing, capacity building, and policy coordination," said ADB Vice-President for Knowledge Management and Sustainable Development Bambang Susantono. "We must use the SDGs and Paris agreement as the guiding frameworks for our long-term recovery efforts, and do what it takes to prioritize their attainment."
Since 2014, the APFSD has provided a unique annual platform for countries in Asia and the Pacific to share perspectives, challenges and best practices as they progress toward implementing the SDGs. Outcomes from APFSD will provide input into the global discussions held at the United Nations High Level Political Forum on Sustainable Development in July this year.
The Covid-19 crisis is hurting but not halting global growth in renewable power capacity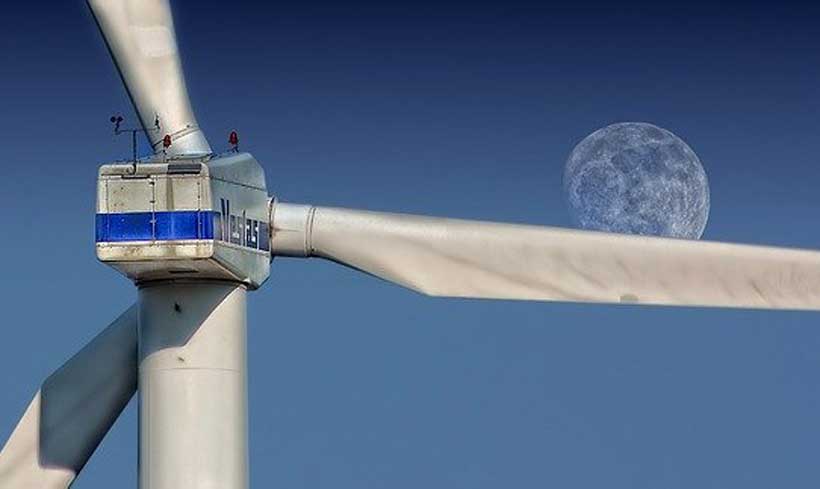 The world is set to build fewer wind turbines, solar plants and other installations that produce renewable electricity this year because of the impact of the Covid-19 crisis, marking the first annual decline in new additions in 20 years, according to the International Energy Agency. But their growth is expected to resume next year as most of the delayed projects come online and assuming a continuation of supportive government policies.
Renewable power sources have so far showed impressive resilience despite the disruptions and changes caused by the coronavirus pandemic, with their share of the electricity mix increasing in many markets. But the world is set to add 167 GW gigawatts (GW) of renewable power capacity this year, 13% less than in 2019, according to the IEA's Renewable Market Update report, which was released today.
The decline reflects possible delays in construction activity due to supply chain disruptions, lockdown measures and social distancing guidelines, as well as emerging financing challenges. But despite the slowdown in new additions, overall global renewable power capacity still grows by 6% in 2020, surpassing the total power capacity of North America and Europe combined.
Next year, renewable power additions are forecast to rebound to the level reached in 2019, with significant support coming from the partial commissioning of two mega hydropower projects in China. But despite the rebound, growth for 2020 and 2021 combined is expected to be 10% lower than the IEA had previously forecast before the coronavirus outbreak. Almost all mature markets are affected by downward revisions, except the United States where investors are rushing to finish projects before tax credits expire. After exceptional growth last year, Europe's new additions are set to fall by one-third in 2020, their largest annual decline since 1996. A partial recovery is expected next year.
"The resilience of renewable electricity to the impacts of the Covid-19 crisis is good news but cannot be taken for granted," said Dr Fatih Birol, the IEA Executive Director. "Countries are continuing to build new wind turbines and solar plants, but at a much slower pace. Even before the Covid-19 pandemic struck, the world needed to significantly accelerate the deployment of renewables to have a chance of meeting its energy and climate goals. Amid today's extraordinary health and economic challenges, governments must not lose sight of the essential task of stepping up clean energy transitions to enable us to emerge from the crisis on a secure and sustainable path."
Solar PV accounts for more than half of the forecast expansion in renewable power in 2020 and 2021, but its additions decline from 110 GW in 2019 to over 90 GW in 2020. Large-scale solar PV projects are expected to rebound in 2021, but overall installations are unlikely to surpass 2019 levels. This is because of a significantly slower recovery of distributed solar PV as households and small businesses review investment plans. Commissioning delays caused by the Covid-19 crisis have slowed the pace of onshore wind installations this year, but they should be mostly compensated for in 2021, as the majority of projects in the pipeline are already financed and under construction. However, uncertainty remains over projects that had planned to secure their financing this year and become operational next year. The impact of the crisis on offshore wind deployment is set to remain limited in 2020 and 2021, since offshore projects have longer construction periods than onshore ones.
At the start of this year, renewables were already facing challenges in several markets in terms of financing, policy uncertainty and grid integration. Covid-19 is now intensifying those concerns. However, governments have the opportunity to reverse this trend by making investment in renewables a key part of stimulus packages designed to reinvigorate their economies. The priority should be on sectors that offer early opportunities to create jobs and economic activity while developing more efficient and resilient energy systems and reducing emissions. That includes a focus on buildings and transport, which would support both renewables and energy efficiency at a same time.
"The spectacular growth and cost reductions of renewables over the past two decades have been a big success story for global energy markets, driven by innovation in both technology and policies. But continuing cost declines will not be enough to protect renewables from a range of uncertainties that are being exacerbated by Covid-19," said Dr Birol. "This underlines the critical importance of getting stimulus packages and policy strategies right in order to ensure investor confidence in the months and years ahead."
The impact of the coronavirus pandemic on renewables extends well beyond the electricity sector. Successful transitions to clean energy will require decarbonising the rest of the economy as well, including transport fuels and the heating of buildings.
The Covid-19 crisis has radically changed the global context for biofuels, which are a key element in the shift to more sustainable transport. The sharp fall in demand for gasoline and diesel also hurts biofuel consumption driven by policies requiring suppliers to blend a set amount of biofuels with fossil transport fuels. Production of biofuels for transport is now expected to contract by 13% in 2020. If a rebound in transport fuel demand occurs in 2021, biofuel production could return to 2019 levels, but this would still be lower than the IEA's pre-pandemic forecast.
The consumption of renewables for heating is also set to decline in 2020. The recent plunge in oil and gas prices is hurting the cost-competitiveness of renewable fuels and technologies that provide heating. Many planned investments to switch from fossil-fuel heating to renewable or electric alternatives are likely to be postponed or cancelled unless governments introduce stronger policy support.