Support Tourism Recovery: Words Alone Will Not Save Jobs
The Global Tourism Crisis Committee has united behind the World Tourism Organization's rallying cry for governments to "go beyond words" and begin taking decisive action to safeguard the millions of jobs under threat as a result of the COVID-19 pandemic.
The Crisis Committee was convened by the World Tourism Organization (UNWTO) in response to COVID-19. With tourism among the worst affected of all major economic sectors, the United Nations specialized agency for tourism also warns of the social and development toll the economic impact might have.
UNWTO is taking the lead in ensuring governments do all they can to safeguard livelihoods and shield the most vulnerable members of society.
UNWTO Echoes Wider Call for Action Not Words
In the third meeting of the Committee, UNWTO urged members to increase pressure on world leaders to rethink tax policies and employment policies relating to tourism and to help make sure businesses survive to help drive wider recovery efforts.
This call to action comes as decision makers come under mounting pressure to take concrete steps to help combat COVID-19. Drawing up financial and economic responses has been the central focus of the Spring Meetings of the International Monetary Fund and the World Bank this week, while the European Commission has been enhancing political cooperation within the European Union. The Tourism Crisis Committee meeting was also held against the backdrop of the Saudi Presidency of the G20 calling on governments, private organisations and philanthropists to contribute a collective US$8 billion to address the existing financing gap and properly address the pandemic.
UNWTO Secretary-General Zurab Pololikashvili said: "This crisis has shown the strength of solidarity across borders. But nice words and gestures will not protect jobs or help the many millions of people whose lives are dependent on a thriving tourism sector. Governments have an opportunity to recognize tourism's unique ability to not only provide employment but to drive equality and inclusivity. Our sector has proven its ability to bounce back and help societies recover. We ask that tourism is now given the right support to once again lead recovery efforts."
Looking Beyond a Locked Down World
The call to action comes as UNWTO reports on the extent to which COVID-19 has brought global tourism to a standstill. The UNWTO "Travel Restrictions" report notes that 96% of all worldwide destinations have introduced full or partial restrictions since the end of January. Secretary-General Pololikashvili has also called on governments to lift such restrictions as soon as it is safe to do so in order that societies are once again able to benefit from the social and economic benefits tourism can bring.
Looking ahead, the Global Tourism Crisis Committee is working on a Recovery Plan for the sector. This will be centred around open borders and enhanced connectivity while also working to raise consumer and investor confidence.
To help countries get back to growth, UNWTO will soon be launching a new Recovery Technical Assistance Package. This will enable its Member States to build capacity and better market and promote their tourism sector in the challenging months ahead.
Tourism Speaking as One
UNWTO formed the Global Tourism Crisis Committee to join every part of the tourism sector as well as leading international institutions together to create a united response in order to mitigate the impact of COVID-19 and prepare tourism for recovery. From within the UN system, the Committee includes representatives from WHO (World Health Organization), ICAO (the International Civil Aviation Organization) and the IMO (International Maritime Organization). Joining them are the Chairs of the UNWTO Executive Council and its Regional Commissions. The meeting also saw an increase in the number of countries actively involved in the Committee. Present this time were representatives from Kenya, Zambia, Senegal, Jamaica, Brazil, Chile, Malaysia, Maldives, China, Greece, Croatia, Spain, the United Arab Emirates and Saudi Arabia.
The private sector was represented by members including IATA (the International Air Transport Association), ACI (the Airports Council International), CLIA (Cruises Lines International Association), WTTC (the World Travel & Tourism Council). Also taking part were representatives from the IFC (International Finance Corporation) and IFEMA, whose Director Ana Larrañaga is also Chair of the Board of UNWTO Affiliate Members. This third meeting benefitted from inputs from the ILO (International Labour Organization) and the OECD, emphasizing the enhanced importance placed on tourism as international organizations respond to COVID-19.
Reforms Needed to Future-Proof Tourism Industry
Tourism officials from APEC's member economies are advancing cooperation in mitigating the impact of the COVID-19 pandemic to the tourism industry and charting the way towards recovery.
It was announced at the APEC Tourism Working Group virtual meeting on Friday that the pandemic deeply affects international travel and would set back international tourist arrivals by 58 percent to 78 percent in 2020.
"The tourism industry is the first sector to be affected by the COVID-19 pandemic and will be among the last ones to recover as travelers become more conscious of the health risks and are discouraged by the stringent travel restrictions that are being implemented around the world," said Muhammad Daud, Senior Director of Tourism Policy and International Relations of Malaysia's Ministry of Tourism, Arts and Culture.
"We have to assume our role by consolidating our efforts in areas where we can support the businesses and communities in the region," added Daud, who is also the Lead Shepherd of the working group.
The Asia-Pacific region recorded the highest growth in terms of tourist arrivals globally with a total of 464.7 million international tourist arrivals in 2017, or about 33 percent of global tourism arrivals. Moving forward, this will no longer be the case.
"It will take a long time before people have the confidence and trust in traveling again. Even when the situation gets better, it will take a while for global travel to pick up the pace," said Dr Rebecca Sta Maria, the APEC Secretariat's Executive Director, in her remarks to officials.
"The tourism industry is the backbone for many of our small businesses, women and vulnerable communities," she continued. "We must fine tune our approach to provide the people in our communities the support they need in navigating through these difficult times."
The travel and tourism sector employs 57.5 million people in the APEC region and contributes USD1.5 trillion to global domestic product (GDP). There are 470 international airports in APEC economies, facilitating business and leisure travel. The scale of the industry's contribution to the economy makes it an important driver of growth for the region.
Work in promoting sustainable and inclusive tourism within APEC is underway, including aligning policies among member economies, facilitating travel and improving coordination mechanisms. Given current developments, the group is reviewing the existing work plans and goals, including exploring the best solutions to conform to the new normal within the tourism industry.
The group will also bolster efforts in strengthening the resiliency of tourism by incorporating risk and emergency management measures, enhancing information flow for sharing best practices and encouraging more collaboration.
"Members are keen to open up the economy and revive the tourism sector, however the health and safety of travelers are paramount. We need to work closely with our health and emergency preparedness agencies in developing standard procedures that will instill confidence, encourage travel and ensure safety at the same time," Daud concluded.
UNWTO Releases a COVID-19 Technical Assistance Package for Tourism Recovery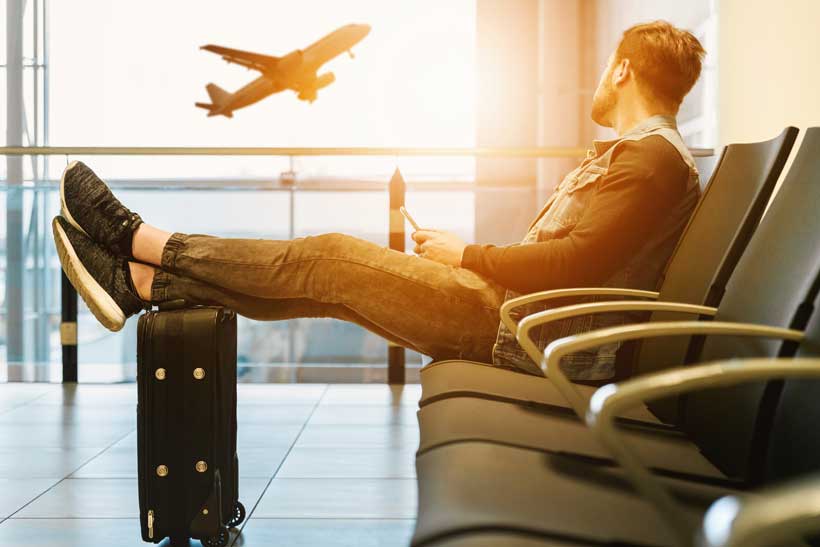 The World Tourism Organization (UNWTO) has released a Tourism Recovery Technical Assistance Package to offer guidance to Member States in response to COVID-19. The package is structured around three main pillars: economic recovery, marketing and promotion and institutional strengthening and resilience building.
With tourism among the hardest-hit of all sectors, UNWTO has identified three possible scenarios for the months ahead. Depending on when restrictions on travel are lifted, international tourist arrivals could decline by 60-80% in 2020.
This could translate into a decline in export revenues from tourism of between US$910 billion to US$1.2 trillion and place 100-120 million jobs directly at risk. The social ripple effect is also feared to be at least equally challenging for many societies the world over.
Against this backdrop, the COVID-19 Tourism Recovery Technical Assistance Package is designed to support governments, the private sector and donor agencies face this unprecedented socio-economic emergency.
UNWTO Secretary-General, Zurab Pololikashvili says: "We must support the tourism sector now with real actions while we prepare for it to come back and be stronger and more sustainable. Recovery plans and programmes for tourism will translate into jobs and economic growth, not just within tourism itself but across the whole of societies. This package of support will help governments and business implement our Recommendations for Recovery"
Call for action: economic, promotional and institutional measures
Alongside the set of recommendations already released by UNWTO to call for action to mitigate the socio-economic impact of COVID and endorsed by the UNWTO Global Tourism Crisis Committee, the package identified three potential areas of intervention to accelerate the recovery of tourism: economic, promotional and institutional.
The COVID-19 Tourism Recovery Technical Assistance Package makes the case for policies and measures to be introduced to stimulate the economic recovery of the tourism sector. These should be introduced alongside the development of impact needs assessments and country-specific plans for tourism recovery, among other measures.
In terms of marketing and promotion, UNWTO stands ready to provide technical assistance to identify markets that can help accelerate recovery, addressing product diversification, and (re)formulating marketing strategies and promotional activities.
The third pillar, institutional strengthening and resilience building, is particularly aimed at enhancing public-private partnership and promoting collaborative efforts for tourism recovery, and, enhancing skills in crisis management and recovery.
Tourism for Sustainable Development
The technical support offered by UNWTO is designed to help Members work towards the 2030 Agenda for Sustainable Development and the 17 Sustainable Development Goals (SDGs). Several of these Goals directly relate to tourism, most notably the SDGs 8, 12 and 17, on 'Decent Work and Economic Growth', 'Responsible Consumption and Production', and 'Partnerships for the Goals'.
UNWTO is also working as part of the wider UN response to COVID-19, emphasizing the role tourism can play in shielding developing countries and the most vulnerable members of society from the worst impacts of the current crisis.
Research Shows Strength of Tourism Sector's Support for Workers and Communities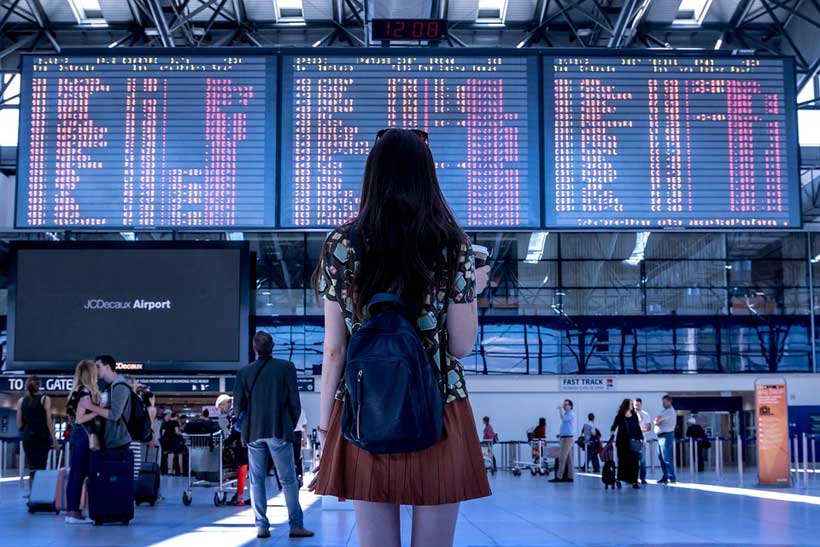 Employers from across global tourism are taking the lead in supporting their workers and helping the communities in which they operate, research carried out into the sector's response to COVID-19 has found.
As the sector faces up to an unprecedented challenge, the World Committee on Tourism Ethics (a subsidiary of the World Tourism Organization) has analysed the steps being taken by businesses and trade associations to mitigate the impact of the pandemic. Studying the actions taken by Private Sector Commitment to the Global Code of Ethics for Tourism (GCET) in 25 countries, the research revealed that, in spite of staff furloughs, employers across the sector are stepping up their support for workers and for communities.   
Tourism 'going beyond its responsibilities'
Committee Chairman Pascal Lamy touched base with the GCET Signatories to learn about the mitigation actions being championed by tourism companies and trade associations. Mr Lamy said: "It is evident that the sector's engagement goes beyond symbolic CSR actions. The GCET signatories, although hit terribly hard by the crisis like their colleagues across the tourism sector, have shown that they indeed care for the societies they operate in while striving to keep their businesses afloat".
World Tourism Organization (UNWTO) Secretary-General Zurab Pololikashvili welcomed the initiative of the tourism sector while at the same time calling on governments to work with private employers to safeguard jobs and livelihoods. He said: "Governments should not abolish the resources already allocated to tourism in their budgets for 2020. Tourism administrations also need to communicate to the general public what the sector is doing for the society in these troublesome times."
Solidarity with Tourism Workers and Communities
The survey found that many companies are providing 24-hour psychological help for their employees, while also maintaining medical insurance and  facilitating platforms with motivational videos, medical updates and training. Many are also offering free lodging and food for stranded international staff and their families.
Monetary donations have been given to city councils, underprivileged families and rural communities, and food and supplies have been sent to frontline workers and vulnerable groups. Some businesses chambers are working with public, real estate, financial and legal entities to provide SMEs with funding and identify guarantors for those unable to receive a loan. Associations have engaged in local pandemic committees to flag up the most pressing issues and better articulate their support.
Hotels have donated thousands of gift nights to medical staff for their holidays and remained open for them and COVID19 patients whenever necessary. Guides offered virtual tours for voluntary contributions donated to hospitals, and transportation companies offered their channels to bring critical emergency equipment to save lives. Volunteer platforms also have been set up to create youth loans. Virtual solidarity groups gathered hundreds of travel agents with multiple jobs to exchange goods and support their livelihoods.