Support Tourism Recovery: Words Alone Will Not Save Jobs
The Global Tourism Crisis Committee has united behind the World Tourism Organization's rallying cry for governments to "go beyond words" and begin taking decisive action to safeguard the millions of jobs under threat as a result of the COVID-19 pandemic.
The Crisis Committee was convened by the World Tourism Organization (UNWTO) in response to COVID-19. With tourism among the worst affected of all major economic sectors, the United Nations specialized agency for tourism also warns of the social and development toll the economic impact might have.
UNWTO is taking the lead in ensuring governments do all they can to safeguard livelihoods and shield the most vulnerable members of society.
UNWTO Echoes Wider Call for Action Not Words
In the third meeting of the Committee, UNWTO urged members to increase pressure on world leaders to rethink tax policies and employment policies relating to tourism and to help make sure businesses survive to help drive wider recovery efforts.
This call to action comes as decision makers come under mounting pressure to take concrete steps to help combat COVID-19. Drawing up financial and economic responses has been the central focus of the Spring Meetings of the International Monetary Fund and the World Bank this week, while the European Commission has been enhancing political cooperation within the European Union. The Tourism Crisis Committee meeting was also held against the backdrop of the Saudi Presidency of the G20 calling on governments, private organisations and philanthropists to contribute a collective US$8 billion to address the existing financing gap and properly address the pandemic.
UNWTO Secretary-General Zurab Pololikashvili said: "This crisis has shown the strength of solidarity across borders. But nice words and gestures will not protect jobs or help the many millions of people whose lives are dependent on a thriving tourism sector. Governments have an opportunity to recognize tourism's unique ability to not only provide employment but to drive equality and inclusivity. Our sector has proven its ability to bounce back and help societies recover. We ask that tourism is now given the right support to once again lead recovery efforts."
Looking Beyond a Locked Down World
The call to action comes as UNWTO reports on the extent to which COVID-19 has brought global tourism to a standstill. The UNWTO "Travel Restrictions" report notes that 96% of all worldwide destinations have introduced full or partial restrictions since the end of January. Secretary-General Pololikashvili has also called on governments to lift such restrictions as soon as it is safe to do so in order that societies are once again able to benefit from the social and economic benefits tourism can bring.
Looking ahead, the Global Tourism Crisis Committee is working on a Recovery Plan for the sector. This will be centred around open borders and enhanced connectivity while also working to raise consumer and investor confidence.
To help countries get back to growth, UNWTO will soon be launching a new Recovery Technical Assistance Package. This will enable its Member States to build capacity and better market and promote their tourism sector in the challenging months ahead.
Tourism Speaking as One
UNWTO formed the Global Tourism Crisis Committee to join every part of the tourism sector as well as leading international institutions together to create a united response in order to mitigate the impact of COVID-19 and prepare tourism for recovery. From within the UN system, the Committee includes representatives from WHO (World Health Organization), ICAO (the International Civil Aviation Organization) and the IMO (International Maritime Organization). Joining them are the Chairs of the UNWTO Executive Council and its Regional Commissions. The meeting also saw an increase in the number of countries actively involved in the Committee. Present this time were representatives from Kenya, Zambia, Senegal, Jamaica, Brazil, Chile, Malaysia, Maldives, China, Greece, Croatia, Spain, the United Arab Emirates and Saudi Arabia.
The private sector was represented by members including IATA (the International Air Transport Association), ACI (the Airports Council International), CLIA (Cruises Lines International Association), WTTC (the World Travel & Tourism Council). Also taking part were representatives from the IFC (International Finance Corporation) and IFEMA, whose Director Ana Larrañaga is also Chair of the Board of UNWTO Affiliate Members. This third meeting benefitted from inputs from the ILO (International Labour Organization) and the OECD, emphasizing the enhanced importance placed on tourism as international organizations respond to COVID-19.
Time to rethink, transform, and safely restart tourism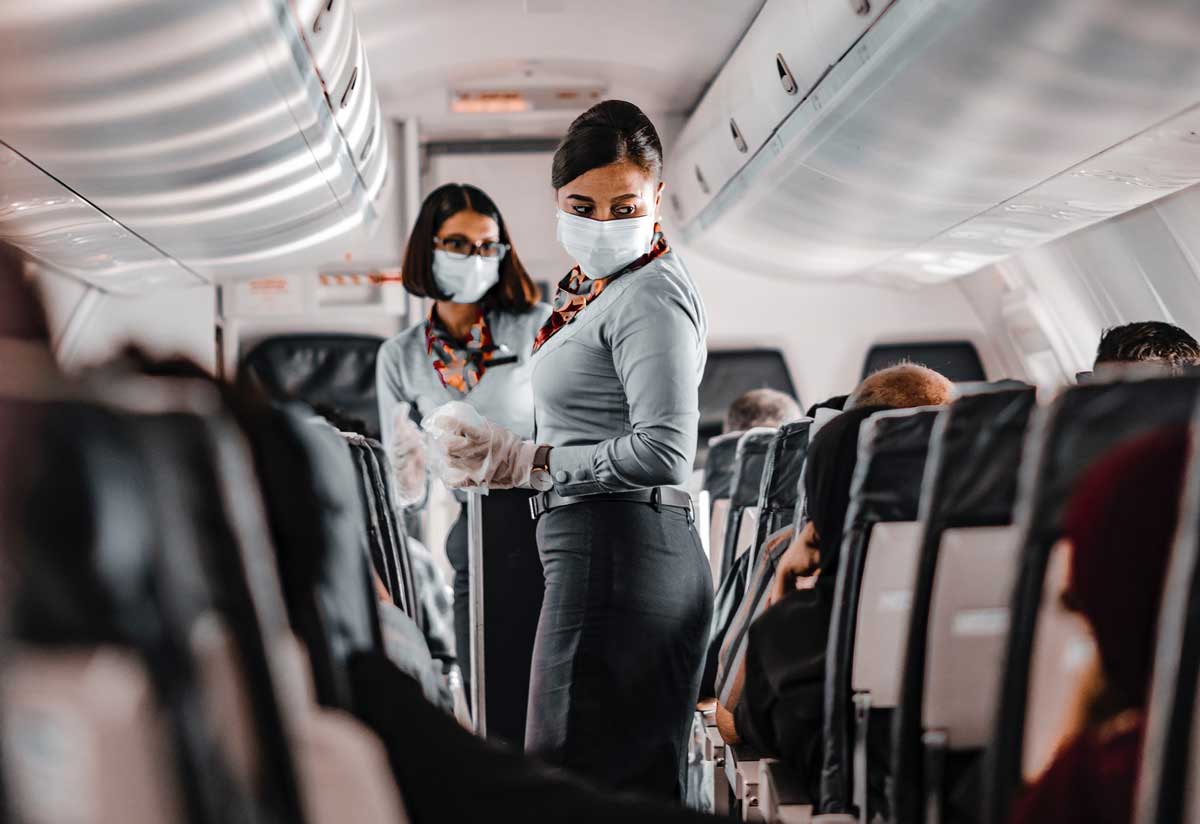 Tourism "touches almost every part of our economies and societies", enabling the historically marginalized, and "those at risk of being left behind, to benefit from development", declared UN Secretary-General António Guterres on Monday, marking World Tourism Day.
The impact of the COVID-19 pandemic on tourism could result in a more than $4 trillion loss to the global economy, according to a recent report from the UN Conference on Trade and Development (UNCTAD).
Emergency for developing countries
Highlighting the fact that in the first months of this year, "international tourist arrivals decreased by a staggering 95 per cent in parts of the world", Mr. Guterres said that tourism continues to suffer enormously due to the COVID-19 pandemic.
"This is a major shock for developed economies, but for developing countries, it is an emergency", he added.
"Climate change is also severely affecting many major tourist destinations, particularly Small Island Developing States", his message added. There, tourism accounts for nearly 30 per cent of all economic activity.
Tourism for inclusive growth
Acknowledging that many millions of livelihoods are in jeopardy, Mr. Guterres said that now it is "time to rethink, transform, and safely restart tourism".
"With the right safeguards in place, the tourism sector can provide decent jobs, helping to build resilient, sustainable, gender-equal, inclusive economies and societies that work for everyone", he added.
According to the United Nations specialized agency for responsible and sustainable tourism (UNWTO), tourism is a recognized pillar of most the Sustainable Development Goals (SGDs), particularly Goals 1 (poverty-elimination), 5 (gender equality), 8 (decent work and economic growth) and 10 (to reduce inequalities).
In his message, Mr. Guterres went on to call for targeted action and investment, towards green and sustainable tourism, "with high emitting sectors, including air and sea transport and hospitality, moving towards carbon neutrality".
Adding that everybody should have a say in how tourism shapes the future of our societies, the UN chief concluded that "only through inclusive decision-making can we ensure inclusive, sustainable growth, deliver on the promise of the SDGs, and transform tourism to fulfil its potential".
The sector could then become "an engine for prosperity, a vehicle for integration, a means to protect our planet and biodiversity, and an agent of cultural understanding between peoples", said Mr. Guterres.
Africa's Tourism Leaders Identify Investments as Key to Sustainable Recovery
The African Members of the World Tourism Organization (UNWTO) have met in Cabo Verde to strengthen their cooperation and advance plans for recovery and sustainable growth.
The 64th meeting of the UNWTO Regional Commission for Africa (CAF) saw 23 countries represented on the island of Sal, with 21 Ministers of Tourism joining five Ambassadors for the high-level event. Opening the Commission meeting, the President of Cabo Verde Jorge Carlos Fonseca offered a warm welcome to UNWTO's leadership and to all delegates. The President was joined by Cabo Verde's Minister of Tourism and Transport, Carlos Jorge Duarte Santos, and Prime Minister Dr. Ulisses Correia e Silva in reaffirming support of the highest political level for tourism and recognition of the sector as a driver of recovery and sustainable development.
Chaired by Christine Kaseba Sata, Ambassador of Zambia to Spain and Permanent Representative to UNWTO, delegates addressed the biggest challenges standing in the way of the sector's safe restart across the continent. Special emphasis was placed on the importance of speeding up vaccine rollouts across the continent, as well as addressing security issues that continue to have an impact on how global travellers perceive Africa as a safe tourism destination. Also on the agenda was the current level of connectivity between destinations, with improved air links the harmonization of travel protocols identified as an effective means for boosting regional tourism.
Tourism's restart 'essential'
Secretary-General Zurab Pololikashvili welcomed delegates to the Commission meeting, providing an overview of UNWTO's work during the ongoing crisis and how this is driven by the stated priorities of its African Member States. He said. "The continent is united in its determination to use the power of tourism to drive development and opportunity for all. And with coordination and targeted investments, African tourism can finally fulfil its unique potential."
Rebuilding trust in travel
In Cabo Verde, UNWTO Members were brought up-to-date on the development of the International Code for the Protection of Tourists, a landmark code aimed at helping restore confidence in travel. Members were also presented with an overview of the UNWTO General Programme of Work & Budget for the Period 2022-2023. Additionally, signalling a shared determination to keep moving forward even in challenging times, Members also held elections for key positions within UNWTO decision-making bodies ahead of the 24th General Assembly.
Building capacity
Running in parallel with the Commission meeting, UNWTO hosted capacity building workshops on innovation, digital marketing and investment These workshops were held ahead of the second edition of the UNWTO Global Tourism Investment Forum, opened by Prime Minister Dr. Ulisses Correia e Silva and featuring the participation of investors from Spain, Germany, Switzerland and the USA as well as public and private sector leaders from across Africa. Backing up the workshop on marketing, UNWTO also launched its new Brand Africa publication. Produced with key African Tourism Partners, the publication aims at helping destinations use effective branding to diversify and attract visitors.
Also in Cabo Verde, tourism leader celebrated the signing and approval of the UNWTO Declaration on the Future of Mobility and Sustainable Transportation, a commitment aimed at the better understanding of how investments can help make the sector greener while also encouraging greater cooperation between tourism authorities and transport providers. Concluding the Regional Commission meeting, UNWTO signed a Memorandum of Understanding (MoU) with the Government of Cabo Verde. The aim of the MoU is to enhance cooperation between UNWTO and the Ministry of Tourism to strengthen the country's branding, boost tourism education initiatives, and support research into the socio-economic impact of the sustainable development of tourism across Cabo Verde.
Green Hotel Investments to #RestartTourism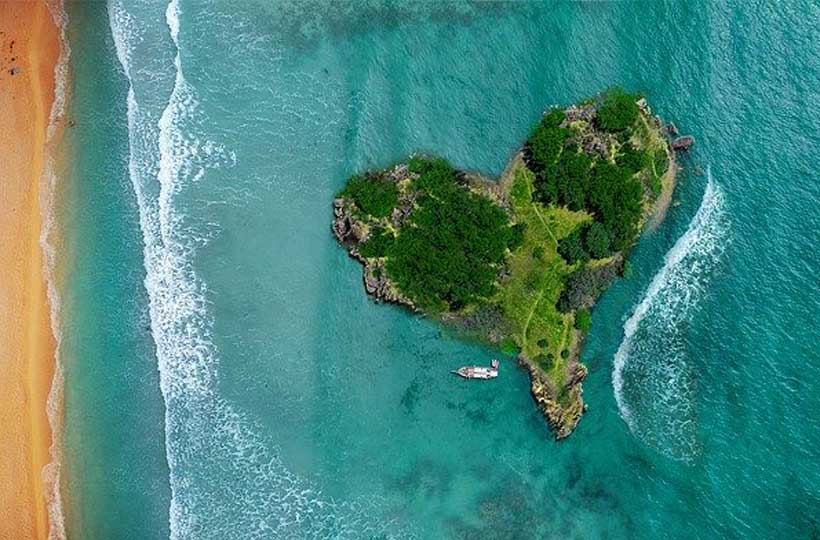 Destination Capital (DC) has signed a collaborative arrangement with the World Tourism Organization (UNWTO) of the United Nations to support the rejuvenation of the hotel industry. The arrangement supports the relationship DC has with the International Finance Corporation (IFC) to promote investment in green and sustainable tourism accommodation and to stimulate re-employment, particularly in the wake of the COVID-19 pandemic.
The collaboration between UNWTO and Destination Capital is based on DC's adoption of best practices aimed at reducing carbon emissions and operating hotels in a manner consistent with IFC's environmental and social criteria. Against this backdrop, DC acquires and repositions freehold hotels of 150-250 rooms in Thailand and across South-East Asia with the aim of implementing sustainable water and energy systems. It also works to promote gender equality at every level of the hospitality sector, another of UNWTO's core priorities and in line with Sustainable Development Goal number 5.
While governments and destinations around the world are working on vaccination programs to accelerate the restart of the tourism, UNWTO is working with the private sector to encourage employers to play their part in the recovery of local communities through job creation and training programs. UNWTO data shows that international tourism arrivals fell by 1 billion in 2020, with the crisis carrying over into 2021. Worldwide, this has placed as many as 120 million tourism jobs directly at risk. Moreover, Asia and the Pacific has been the worst-affected of all global regions, and young workers and women are among the hardest hit by the downturn in tourism employment.
In line with the 2030 Agenda for Sustainable Development, DC recognizes the hotel industry not only has a responsibility to re-hire and re-train hotel staff. It is also increasingly under pressure to reduce its carbon footprint and mitigate the impact of energy and water consumption as well as food waste and environmental degradation. DC is committed to retrofitting its hotels to be compliant as 'green hotel's as per the Excellence in Design for Greater Efficiencies (EDGE) standards established by IFC.
About Destination Capital
Destination Capital is a private equity real estate investment company based in Bangkok Thailand which focuses on acquiring, renovating and repositioning hotel assets such that they are EDGE compliant and follow a rigorous sustainability protocol in order to unlock value for our capital partners. Rigorous asset manage programs are in place to yield higher values upon exit while pursuing a "Triple Bottom Line" strategy: Planet, People, Profit.