Fighting covid-19: International cooperation is needed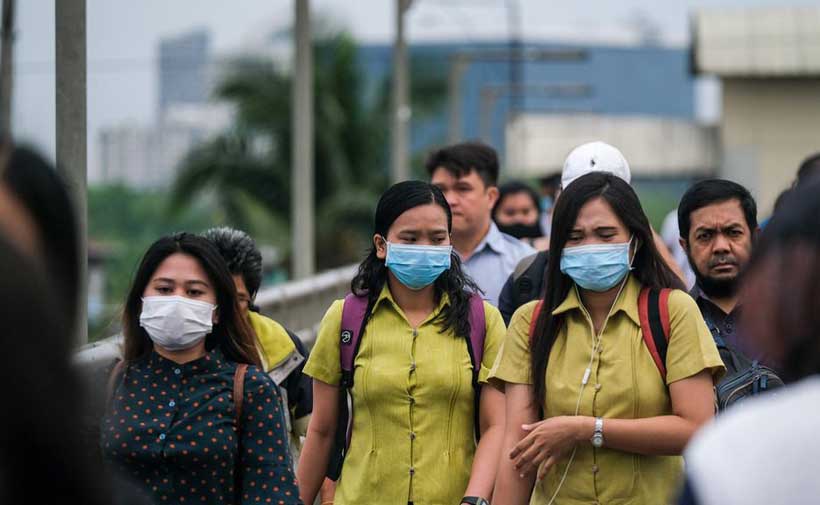 In October 1957, epidemics of smallpox and cholera began in East Bengal. By October 1958, 1500 people were dying each week due to the epidemics. In the first six months of 1958; 44,736 cases were recorded due to smallpox which resulted in 20,444 deaths (Cockburn 1960:26). On the contrary, there were 10,438 cholera cases which caused 6684 deaths. East Pakistan's public health sector was facing acute shortage of money, doctors, and medical equipment due to the long-standing exploitation (economic, political, administrative etc.) of West Pakistan. It is worthy to note that in April 1958, while East Pakistan was facing severe challenges to face these epidemics, regional and international cooperation was noticeable. Twenty-one nations, the World Health Organization (WHO), and several voluntary agencies sent East Pakistan a total of 8,243,000 cc. of dry vaccine and 18,284,025 cc. of lymph vaccine for smallpox, and 2,475,600 cc. of vaccine for cholera. Five international teams came forward to give epidemiological assistance including a team of 20 members from Afghanistan.
The above example shows the importance of regional and international cooperation to face epidemic challenges in the 1960s. But unfortunately, coming in 2020, blame game, politics of denial, bypassing the role of WHO, absence of concrete regional and international cooperation are evident in addressing the covid-19 crisis. Covid-19 has shown the world that even the most powerful countries in the world become helpless to the diseases and whose solution requires cooperation among nations. The countries of the world have experienced lockdown, curfews to contain the spread of covid-19. Thus, the implications of covid-19 have been multidimensional- factories have been shut down, educational institutions around the world have been closed, borders have been closed, exports and imports have been badly affected globally. More specifically, one needs to consider the following points on the question of why cooperation at global level needs to be promoted to face the covid-19 crisis.
First, coronavirus crisis which started in December 2019 in China has already resulted in more than 1, 50,000 deaths and more than two million infected as of April 18, 2020 around the world. The number of infected and deaths is growing day by day. When the only earning member of the family dies, the family becomes paralysed. Covid-19 is making millions of orphans globally. Additionally, the loss of critical resource of the states including the health care professionals, security personnel, government and non-government officials has serious negative implications in the broader societal security, socio-economic developments of the states. This severe global problem requires global cooperation at medical, scientific, political, economic, and global governance level.
Second, one needs to look at the impact of covid-19 on economy, employment, and its linkage with the rise of poverty. The headline, titled 'Singapore's empty airport highlights impact of coronavirus on Asia' at Financial Times underscores the impacts of diseases on the economy at the local, national, regional, and global scale (Mitchell 2020). The World Bank predicts that covid-19 will have severe negative implications for the world economy. In the case of South Asian economy, it forecasts that the regional growth will fall to a range between 1.8 and 2.8 percent in 2020 due to covid-19 crisis. There is strong possibility of world recession due to covid-19. This will increase extreme poverty which will ultimately impact broader human security of the people in the world.
Third, covid-19 can also be a potential source of violence and conflict among groups and people and states. In fact, it poses a serious human security threat. The combined effects have the potential to further weaken the state's capacity to provide basic services and public goods. In one hand, the socio-economic development of many counties in the world is not satisfactory. On the other hand, there are growing income inequalities. Thus, the vast majority of the population becomes severely affected due to the impacts of covid-19. Millions of people have already lost their livelihoods globally who work mostly in informal sectors due to the week-long lockdown arising from reducing covid-19 spread. As a result, when a vast section of people in the society will fail to meet their basic necessities due to the loss of their source of income, it has the possibility to increase violence, crimes and conflicts. It is also shown that poor and hungry people have looted government reliefs in Jamalpur, Bangladesh. People have also committed suicides due to extreme poverty in the lockdown period arising from covid-19. For instance, a mother who failed to give food to her five children during the lockdown period attempted to commit suicide in Cox's Bazar, Bangladesh (Alamgir 2020). The long lockdown period will be, the more people will suffer from acute hunger, and depression.
Fourth, there are also mental health ramifications of covid-19. Confining within a small space for weeks due to lockdown impacts the mental health everyone. Pragya Lodha, a clinical psychologist claims that lockdown crisis in India due to covid-19 has heightened tensions and severe anxieties among public (Neurekar 2020). The picture is same in the case of Bangladesh. Deaths from covid-19 have shown that the families of the victims become socially boycotted. It create mental disorders of many in the affected families. In addition, during the lockdown, social isolation, and quarantine, psychological well-being become affected badly. This increases domestic violence. According to the WHO (2020), domestic violence has increased globally since the covid-19 outbreak began.
Thus, one can argue that there are many reasons to promote international cooperation to fight against covid-19 crisis. In fact, covid-19 has shown that there is no military solution to pathogens. There is no alternative to invest generously on health and international cooperation. In fact, WHO needs to be sufficiently funded and strengthened. Rivalry between or among states will not bring benefits to anyone in the case of facing epidemics. Consequently, instead of spreading propaganda, misinformation, the states of the world needs to come forward to promote cooperation at different dimensions to face the covid-19 crisis and prioritizing public health at the global level.
Social Innovators of the Year – meet the first responders to the COVID-19 crisis
The Schwab Foundation for Social Entrepreneurship today announced 23 awardees for social innovation in 2020.
From building hospitals in rural India, empowering Black-communities in Brazil, providing financial resources to last-mile communities in Ghana, harnessing 4IR technology to promote equity in education in South Africa, raising over 100 million USD for lower income families in the USA, to breaking the glass ceiling in the public sector in Spain, the 2020 Social Innovators of the Year includes a list of outstanding founders and chief executive officers, multinational and regional business leaders, government leaders and recognized experts.
This ecosystem of change-makers is being recognised for driving significant social and environmental impact in service of vulnerable and excluded communities and have been well placed to respond to the needs of those disproportionately affected by the COVID pandemic.
The awardees were selected by Schwab Foundation board members in recognition of their innovative approach and potential for global impact. Some of these Board members include Helle Thorning-Schmidt, Prime Minister of Denmark (2011-2015), and social innovation expert Johanna Mair, Professor of Organization, Strategy and Leadership at the Hertie School of Governance in Germany, and H.M. Queen Mathilde of Belgium (Honorary Board Member).
"The Schwab Foundation Social Innovators stand for trust, truth and service. They truly devote their lives through innovative actions to improve livelihoods," said Hilde Schwab, Co-Founder and Chairperson of the Schwab Foundation for Social Entrepreneurship. "The Social Innovators of the Year 2020 represent a new ecosystem of leaders who are driving change and shifting organizations and systems towards a more just, inclusive, sustainable future".
"The Schwab Foundation's Social Innovators of the Year 2020 are pioneering agents of change, re-setting the way our institutions operate. Their work is incredibly pertinent as we respond, recover and reset from the effects of the COVID-19 pandemic, that has disproportionately affected excluded and vulnerable populations", said François Bonnici, Head of the Schwab Foundation for Social Entrepreneurship.
The 2020 Schwab Foundation Awards are hosted in partnership with the Motsepe Foundation, founded on the philosophy of 'ubuntu', the African concept of giving and caring for your neighbour and other members of your community. "The 2020 Social Innovators of the Year prove that the complex work of reducing inequality and transforming society is possible by instilling human-centred innovation with principles of equity and justice into the levers of policy, finance, and research", said Precious Moloi-Motsepe, Co-Chair, Motsepe Foundation
Social innovators are needed more than ever, but face immense challenges to operate, serve and support communities during this crisis. Therefore, the Schwab Foundation and the World Economic Forum, launched the COVID Response Alliance for Social Entrepreneurs with the goal to aid social entrepreneurs during the crisis and its aftermath. The Alliance, which consists of over 60 global members, representing over 50,000 social entrepreneurs globally, launched an Action Agenda outlining ways to support social entrepreneurs as first responders to the COVID-19 crisis.
The 2020 awardees are:
Social Entrepreneurs:
Founders or chief executive officers who solve a social or environmental problem, with a focus on low-income, marginalized or vulnerable populations
Lindiwe Matlali, Founder and CEO, Africa Teen Geeks (South Africa). This organisation's AI-based learning platform for STEM subjects equalises equalizing access and quality of education for all students regardless of their socio-economic backgrounds, reaching over 100,000 students.
Daniel Asare-Kyei, Co-Founder and CEO, Esoko (Ghana). This company's pioneering agriculture technology is powering Africa's digital revolution, by providing critical services to millions of farmers and last mile communities.
Sooinn Lee, Enuma Inc, Co-Founder and CEO (USA).Enuma's Kitkit School and other products use technology and design to empower all children to learn early reading, writing, and math independently, regardless of initial abilities and access.
Dharsono Hartono, Co-Founder and CEO, PT Rimba Makmur (Indonesia). This company is saving one of the largest areas of peat swamp forests in Indonesia while offering local populations sustainable income sources.
Anushka Ratnayake, Founder and CEO, myAgro (Senegal). This award-winning organisation is creating village entrepreneurs in 60,000 farmers in West Africa. myAgro creating a unique mobile layaway platform that allows farmers to use their mobile phones to purchase seeds and fertilizer in small increments
Javier Goyeneche, Founder and President, Ecoalf (Spain). This company is revolutionising the fashion industry one plastic bottle at a time. EcoAlf has collected over 500 tonnes of waste from the bottom of the ocean and recycled over 200 million plastic bottles to make high-quality and 100% sustainable fashion products.
Shanti Raghavan, Co-founder and Managing Trustee, EnAble India and Dipesh Sutariya, Co-founder and CEO, EnAble India (India). EnAble India is building the Indian ecosystem of skilling, employment and entrepreneurship for persons with disabilities through technology innovations, breakthroughs in skill trainings, new workplace solutions and behaviour change tools, partnering with 725 companires, 200 BGOs and multiple universities.
Guilherme Brammer Jr, Founder and CEO, Boomera (Brazil). This revolutionary circular economy business brings together industry, academia and environmental agents to turn waste that is difficult to recycle into raw materials or new products.
Jesús Gerena, Chief Executive Officer, Family Independence Initiative (USA). This national centre for anti-poverty innovation offers results-based, community-driven solutions to reducing poverty raising over 100 million USD to help thousands of families in the United States during the COVID-19 crisis.
Azim Sabahat, Chief Executive Officer, Glocal Healthcare Systems (India). In a short time, this company established 12 hospitals, over 250 digital dispensaries and a Telemedicine network spanning 8 countries, delivering low cost healthcare using technology to over 1.5 Mn patients.
Adriana Barbosa, Chief Executive Officer, PretaHub (Brazil). This company empowers the social mobility of Brazil's Black population by promoting Black entrepreneurship, and addressing structural racism and gender disparities to promote entrepreneurship based on opportunities.
Ashif Shaikh, Founder & Director, Jan Sahas, (India). This revolutionary organisation has empowered millions of migrant workers in India by establishing and providing access to social security delivery system using a mobile app.
Corporate Social Intrapreneurs:
Leaders within multinational or regional companies who drive the development of new products, initiatives, services or business models that address societal and environmental challenges
Prashant Mehra Vice-President, Social Inclusion, Mindtree (India). Prashant spearheaded technology platforms as a public good and capital asset that work at the grassroots level and address market inefficiencies reaching over 2 million people.
Corinne Bazina, General Manager, Danone Communities, Danone (France). Under Corinne Bazina's, Danone Communities supports 12 social businesses who develop sustainable models that address challenges such as malnutrition, access to water, and overall poverty reduction, across 15 countries and is directly reaching 6 million people every day.
Nicola Galombik, Executive Director, Inclusive and Sustainable Growth Catalyst Division, Yellowwoods Holding Sarl (South Africa). Under Galombik's leadership, this company reaches over 1 million direct beneficiaries, including economically marginalized children, public school students, young work-seekers, and inclusive suppliers in the Yellowwoods business value chains.
Hadi Wibowo,President Director, Bank BTPN Syariah. This is the only bank in Indonesia that focuses on serving productive underprivileged families, also known as the "unbankable" for having neither financial records nor legal documentation. His prior experience in the parent company, Bank BTPN, includes leading Branchless Banking, a financial inclusion initiative. He has reached over 7 million people throughout his work with the unbanked communities.
Social Innovation Thought Leaders:
Recognized experts and champions shaping the evolution of social innovation
Jaff Shen Dongshu, Chief Executive Officer, Leping Social Entrepreneur Foundation (People's Republic of China). Jaff transformed and strengthened the social innovation space in China, partnering with global, domestic, business, academic and social sector partners.
Tse Ka Kui (KK), Co-Founder and Chair, Education for Good CIC Ltd. (Hong Kong SAR). KK is at the helm of many initiatives, projects and partnerships that have helped influence the field of social innovation in Hong Kong, and even taught the first course on social entrepreneurship at Hong Kong University.
Ndidi O. Nwuneli, Co-Founder Sahel Consulting Agriculture & Nutrition Ltd. & AACE Foods, and Founder of LEAP Africa and Nourishing Africa (Nigeria). Ndidi's impact on agriculture, nutrition, youth development, and philanthropy sectors across West Africa has been significant given her role in shaping policy, launching ecosystem solutions, and training the next generation of social innovators. Her research and books on scaling social innovation, agriculture and food entrepreneurship, ethics, governance, and succession are widely utilized by entrepreneurs in the region.
Cathy Clark, Faculty Director, CASE (The Center for the Advancement of Social Entrepreneurship), Duke University (USA). Cathy has helped to define and build impact investing and social entrepreneurship for over 30 years. She is a serial "intrapreneur", collaborative partner and pioneering influencer.
Public Social Intrapreneurs:
Government leaders who harness the power of social innovation social entrepreneurship to create public good through policy, regulation or public initiatives
Ada Colau i Ballano, Mayor of Barcelona (Spain). Ballano is the first woman to hold the office of the Mayor of Barcelona, as part of the citizen municipalist platform, Barcelona En Comú. Colau was one of the founding members and spokespeople of the Plataforma de Afectados por la Hipoteca (Platform for People Affected by Mortgages).
Cynthia McCaffrey, UNICEF Representative to China (People's Republic of China). Under her leadership, UNICEF Global Innovation has reached millions of at-risk children and youth around the world.
Will COVID 19 further exacerbate xenophobia and populism?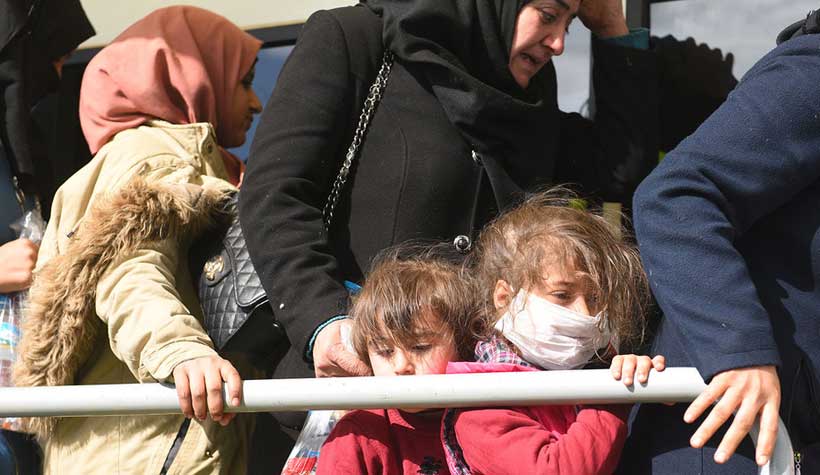 The onset of COVID 19 saw a significant rise in racism and xenophobia. From racist incidents against Africans in Guangzhou to anti-Asian racism to just about everywhere.
This comes after a decade of rising xenophobia driven by the fallout from the global financial crisis of 2008. Duarte, Trump, Erdogan, Bolsonoro, Johnson, Xi Jinping and Putin all traded successfully in these waters. Last year the United Nation's Secretary-General António Gutiérrez formed a special UN team to combat hate speech. As an example of the growing hate discourse he cited 'how the debate on human mobility, for example, has been poisoned with false narratives linking refugees and migrants to terrorism and scapegoating them for many of society's ills.' The fear now is that as the global economy enters a prolonged period of economic recession this will create a fertile environment to extenuate further xenophobia along with its populist political cheerleaders.
2020 also saw the Black Lives Matters movement emerge into the political and social discourse in what seems like an epoch defining way. Add it all together and it seems that we have reached a tipping point of global racial discord and distrust of the 'other'.
History can be instructive here. The onset of the Spanish Flu of 1918-1920 was bookended eleven years later by a global financial crash in 1929. The exact opposite sequence has now happened. The global financial crisis of 2008 has been bookended by COVID 19, also eleven years later in 2019.
This disrupted sequence may actually prove significant. The first (financial) crisis in 2008 ushered in many populist politicians; the second crisis (health) exposed them. Many of the most badly affected countries, as a consequence of poor crisis management, come from this pool of populist administrations.
The economic consequences of the shutdowns are already playing out and more pain will follow through into 2021, but electorates and populations do have the near history hindsight of populist promises post the 2008 financial crisis to consider. This may well in time steer populations away from the same fiery promises of nationalist exceptionalism and sunlit uplands.
Some commentators think the advent of vaccine nationalism will provide political deliverance for these same populist leaders. Yet if countries with a large number of cases lag in obtaining the vaccine and other medicines, the disease will continue to disrupt global supply chains and, as a result, economies around the world. That is in nobody's interest.
Additionally, the assertion that xenophobia and discrimination are all on an upward trajectory can be contested. For example, according to a 2019 Pew Research Centre survey of 18 countries, in 1994 63 per cent of US citizens felt immigrants were a burden on the country. Fast forward 25 years and the figures are reversed. By a ratio of two to one, US citizens are pro-migration. According to the same Pew survey, majorities in top migrant destination countries, which host half of the world's migrants, say immigrants strengthen their countries. Majorities in the UK, France, Spain, Australia, Canada, Sweden and Germany all agree with the statement 'migrants make my country stronger'.
There is also a generational shift in play. According to the results from the 2017 'Global Shapers Survey' by the World Economic Forum, for a large majority of young people, identity is not about region, geography, religion or ethnicity; they simply see themselves as 'human'. This is also the most popular answer choice across all regions. Majorities in the US among Generation Z (born after 2000) and Generation Y (born after 1981) say increasing racial and ethnic diversity in the US is a good thing for society. In 1958, only four per cent of Americans approved of inter-racial marriage, according to Gallup polling. Support only crossed the 50-per-cent threshold in 1997. It has now reached 87 per cent.
All this is has been feeding into the calculus of global companies who are becoming unlikely champions in the fight against xenophobia.
According to a 2018 Deloitte Millennial Survey, 69 per cent of employees who believe their senior-management teams are diverse see their working environments as motivating and stimulating. And 78 per cent of Millennials who say their top teams are diverse report that their organizations perform strongly in generating profits. Firms seen as diverse and perceived to have a diverse workforce are rated highly by Gen Y and Z. They want to work for them and buy their stuff.
In many ways, COVID 19 will probably push the private sector further in the diversity and inclusion direction, although the need to do this is in a more structured way (a recent global survey found only 35% of companies gathered data on company diversity).
Diversity particularly in decision-making brings multiple perspectives to bear on problems. This is not just corporate guff – this stuff really matters. There is plenty of empirical evidence to back all this up. In the 2008–09 global financial crisis, banks with a higher share of women on their boards were more stable than their peers and the evidence suggest that banks run by women might be less vulnerable in a crisis.
This is not to downplay the pervasive threat that xenophobia presents. It continues to impact on millions of people's daily lives, often in most distressing ways. Migrants are still being washed up on Greek beaches while the well-heeled look the other way.
Yet, there is plenty of counter evidence for optimism. Populist leaders have been found out. Greater global connectivity is helping create greater awareness of different perspectives, views, cultures and ways of doing things. Many Front line workers in hospitals treating the victims of COVID 19 (along with supermarket workers and cleaners) are migrants leading to a greater appreciation of their role in societies.
The philosopher Bertrand Russell remarked that collective fear stimulates herd instinct, and tends to produce ferocity toward those who are not regarded as members of the herd.
With so much talk of 'herd immunity' COVID 19 has clearly demonstrated that we are all in fact part of the same herd.
Euthanasia, Living Will and The Analysis In India
Euthanasia, i.e. mercy killing, refers to the act of painlessly putting to death a person who is either very old or very ill to prevent further pain and suffering. It is basically a practice that is done on people suffering from incurable diseases or incapacitating physical disorder wherein they are allowed to die by the withdrawal of artificial life support system or withholding of medical treatment. On 9th March 2018, the Supreme Court of India, in a historical decision, legalised passive euthanasia and the right of terminally ill persons to give advance directives for refusal of medical treatment. Therefore, the concept of 'living will' was recognised which essentially refers to the document that the person writes in a normal state of mind seeking passive euthanasia when he reaches an irreversible vegetative state or when he gets terminally ill. For a comprehensive understanding of this whole topic, we have demarcated between different types of 'mercy killing' in the next section. Also, we will discuss the concerned judgement in detail not forgetting to mention the backdrop that led to the much-anticipated move. Additionally, we will try to summarise the arguments of both the supporters as well as the dissenters of the move before finally moving to the conclusion.
Active Euthanasia, Passive Euthanasia, Indirect Euthanasia and Assisted Suicide
Active Euthanasia refers to the deliberate act of ending the life of a terminally ill or incurable patient through the administration of a legal drug or injection by the physician. Passive Euthanasia is the withdrawal or withholding of artificial life support system when the patient requests to do so or when prolonging of his life is termed futile. Indirect Euthanasia means the provision of treatment with an aim to reduce pain and suffering, but which eventually speeds up the process of death. And, assisted suicide (also called physician-assisted suicide) refers to the situation when the doctor intentionally and knowingly provides the patient with the knowledge and/or means to commit suicide. The laws regarding euthanasia differ throughout the world. In countries like Belgium and the Netherlands, euthanasia has been legal since 2002. The practice of 'Assisted Suicide' is legal in European countries of Switzerland and Germany. In England, both euthanasia, as well as assisted suicide, are illegal. In most of the U.S., euthanasia is illegal but physician-assisted suicide has been legalised in ten of its states. In India, passive euthanasia was legalised two years back. The next section discusses the same in detail.
Euthanasia in India: The Aruna Shanbaug Case and the Common Cause Judgement
The case of Aruna Shanbaug has been quite instrumental in changing the euthanasia laws in India. Ms. Aruna Ramchandra Shanbaug was an Indian nurse who in 1973, was sexually assaulted by a ward boy in the hospital as a result of which she went into a vegetative state. In 2010, a plea was filed by activist Ms. Pinki Virani before the Supreme Court seeking euthanasia for Ms. Aruna Shanbaug. The Court took up the plea and finally, on March 7, 2011, delivered the historical judgement. Ms. Virani's plea got rejected but at the same time, broad guidelines were issued legalising passive euthanasia in India. It was held that the decision to withdraw life support must be taken by parents, spouse or other close relatives in the absence of all of whom, the 'next' friend would be entrusted with the responsibility. In this particular case, the hospital staff that had been taking care of Ms. Aruna for years was called the 'next friend' and not Ms. Virani. In 2015, Ms. Aruna Shanbaug, after 42 years of constant suffering died of pneumonia at the age of 66 but not before playing a vital role in influencing upcoming euthanasia-related laws in India.
In a separate move, 'Common Cause', an NGO working for people's rights, approached the Supreme Court under Art. 32[1] of the Constitution in the year 2005, wherein they prayed for the declaration that 'Right to Die with Dignity' be made a fundamental right under Art. 21 [2] i.e. Right to Life. Additionally, they requested the court to give directions to the government with regards to the execution of living wills in case a person gets terminally ill. The argument was that subjecting terminally ill people or the people suffering from chronic diseases to cruel treatments denied them the right to live with dignity. On February 25, 2014, a 3-judge bench of the Supreme Court led by the then CJI P. Sathasivam started final hearing in the case wherein it came out that the previous judgements given in the case of Aruna Shanbaug v. Union of India (2011)[3], as well as the case of Gian Kaur v. State of Punjab (1996)[4], were inconsistent. The matter was then referred to a 5 Judge Constitutional Bench. And finally, on March 9, 2018, in a historical decision, CJI Deepak Mishra led bench recognised the concept of 'living will' that was to be drawn by terminally ill patients for passive euthanasia and also laid down comprehensive guidelines for the same. Hence, the 'Right to Die with Dignity' was held to be a fundamental right.[5]
Euthanasia- a good or a bad thing?
The proponents of Euthanasia argue that allowing an incurable patient to die will alleviate the constant pain and suffering that one has to go through when in the vegetative state. The other point which they talk about is that 'right to die with dignity' is a matter of personal choice and no-one else should be allowed to interfere in the patient's decision. It has also been said time and again that timely executed euthanasia could also relieve the financial burden on the family of the patient which in case of absence of the law, could exert a lot of financial burden on poor households.
Moreover, coming to the major points that the opponents say, the fact that the law on euthanasia could be misused is always talked about. It is argued that children of old and ill parents would certainly want to neglect their parents when they are needed the most. This does not fit with the kind of social and cultural environment that we have in India, where parents are supposed to be provided with care when they get too old. Also, the opponents lay emphasis on the sanctity of life and reckon that accepting euthanasia would lead to a reduction in society's respect for life.
Benefits of recognising Living Will
Recognition of Living will indeed have some good impact. The concept essentially requiresa person to write the will as an advance directive when he is capable of making a sensible decision. And, thus, this rules out the possibility of the situation when the patient, being too ill, is not able to make an informed and competitive decision especially so in the case of Mentally Challenged patients and the patients who are incoma. Also, the living will, to much extent, would relieve the moral burden from the family member who actually takes steps for euthanasia, for ultimately, he would be fulfilling the informed wish of the patient only. Passive Euthanasia could sometimes, in exceptional circumstances, lead to the allegations of murder so the existence of a living will have a role to play in preventing such situations. In and all, the legalisation of 'living will'goes a long way in effective implementation of the laws of euthanasia in India.
Concluding Remarks
In the course of this article, we tried to explain with clarity the concepts of euthanasia as well as 'living will'. We listed out the arguments of both the proponents as well as the opponents of euthanasia and also mentioned how the 'living will' is going to have a positive impact. Giving due importance to the judgement of the Supreme Court in the Common Cause Case, the long-anticipated Fundamental Right to Die with Dignity has finally been accepted. The legalisation of Passive Euthanasia, along with the recognition of 'living will' would make a lot of difference in how the severely ill patients meet their death. Having a dignified death is equally important as having a dignified life, so in that respect, the laws on euthanasia would come out to be of vital importance. As far as the living will is concerned, it is definitely going to simplify the entire process of euthanasia. In the end, we could just hope that the laws are able to achieve the desired objectives.
---
[1]The Constitution of India, 1950, Art. 32.
[2]The Constitution of India, 1950, Art. 21.
[3] Aruna Ramachandra Shanbaug v. Union of India, (2011) 4 SCC 454.
[4]Gian Kaur v. State of Punjab, (1996) 2 SCC 648.
[5] Common Cause (A Regd. Society) v Union of India and Anr, 2018 5 SCC 1.