Fighting covid-19: International cooperation is needed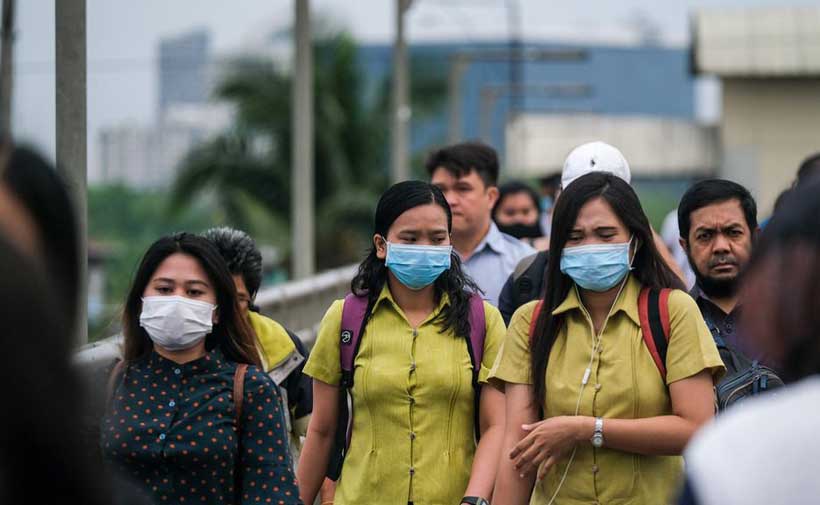 In October 1957, epidemics of smallpox and cholera began in East Bengal. By October 1958, 1500 people were dying each week due to the epidemics. In the first six months of 1958; 44,736 cases were recorded due to smallpox which resulted in 20,444 deaths (Cockburn 1960:26). On the contrary, there were 10,438 cholera cases which caused 6684 deaths. East Pakistan's public health sector was facing acute shortage of money, doctors, and medical equipment due to the long-standing exploitation (economic, political, administrative etc.) of West Pakistan. It is worthy to note that in April 1958, while East Pakistan was facing severe challenges to face these epidemics, regional and international cooperation was noticeable. Twenty-one nations, the World Health Organization (WHO), and several voluntary agencies sent East Pakistan a total of 8,243,000 cc. of dry vaccine and 18,284,025 cc. of lymph vaccine for smallpox, and 2,475,600 cc. of vaccine for cholera. Five international teams came forward to give epidemiological assistance including a team of 20 members from Afghanistan.
The above example shows the importance of regional and international cooperation to face epidemic challenges in the 1960s. But unfortunately, coming in 2020, blame game, politics of denial, bypassing the role of WHO, absence of concrete regional and international cooperation are evident in addressing the covid-19 crisis. Covid-19 has shown the world that even the most powerful countries in the world become helpless to the diseases and whose solution requires cooperation among nations. The countries of the world have experienced lockdown, curfews to contain the spread of covid-19. Thus, the implications of covid-19 have been multidimensional- factories have been shut down, educational institutions around the world have been closed, borders have been closed, exports and imports have been badly affected globally. More specifically, one needs to consider the following points on the question of why cooperation at global level needs to be promoted to face the covid-19 crisis.
First, coronavirus crisis which started in December 2019 in China has already resulted in more than 1, 50,000 deaths and more than two million infected as of April 18, 2020 around the world. The number of infected and deaths is growing day by day. When the only earning member of the family dies, the family becomes paralysed. Covid-19 is making millions of orphans globally. Additionally, the loss of critical resource of the states including the health care professionals, security personnel, government and non-government officials has serious negative implications in the broader societal security, socio-economic developments of the states. This severe global problem requires global cooperation at medical, scientific, political, economic, and global governance level.
Second, one needs to look at the impact of covid-19 on economy, employment, and its linkage with the rise of poverty. The headline, titled 'Singapore's empty airport highlights impact of coronavirus on Asia' at Financial Times underscores the impacts of diseases on the economy at the local, national, regional, and global scale (Mitchell 2020). The World Bank predicts that covid-19 will have severe negative implications for the world economy. In the case of South Asian economy, it forecasts that the regional growth will fall to a range between 1.8 and 2.8 percent in 2020 due to covid-19 crisis. There is strong possibility of world recession due to covid-19. This will increase extreme poverty which will ultimately impact broader human security of the people in the world.
Third, covid-19 can also be a potential source of violence and conflict among groups and people and states. In fact, it poses a serious human security threat. The combined effects have the potential to further weaken the state's capacity to provide basic services and public goods. In one hand, the socio-economic development of many counties in the world is not satisfactory. On the other hand, there are growing income inequalities. Thus, the vast majority of the population becomes severely affected due to the impacts of covid-19. Millions of people have already lost their livelihoods globally who work mostly in informal sectors due to the week-long lockdown arising from reducing covid-19 spread. As a result, when a vast section of people in the society will fail to meet their basic necessities due to the loss of their source of income, it has the possibility to increase violence, crimes and conflicts. It is also shown that poor and hungry people have looted government reliefs in Jamalpur, Bangladesh. People have also committed suicides due to extreme poverty in the lockdown period arising from covid-19. For instance, a mother who failed to give food to her five children during the lockdown period attempted to commit suicide in Cox's Bazar, Bangladesh (Alamgir 2020). The long lockdown period will be, the more people will suffer from acute hunger, and depression.
Fourth, there are also mental health ramifications of covid-19. Confining within a small space for weeks due to lockdown impacts the mental health everyone. Pragya Lodha, a clinical psychologist claims that lockdown crisis in India due to covid-19 has heightened tensions and severe anxieties among public (Neurekar 2020). The picture is same in the case of Bangladesh. Deaths from covid-19 have shown that the families of the victims become socially boycotted. It create mental disorders of many in the affected families. In addition, during the lockdown, social isolation, and quarantine, psychological well-being become affected badly. This increases domestic violence. According to the WHO (2020), domestic violence has increased globally since the covid-19 outbreak began.
Thus, one can argue that there are many reasons to promote international cooperation to fight against covid-19 crisis. In fact, covid-19 has shown that there is no military solution to pathogens. There is no alternative to invest generously on health and international cooperation. In fact, WHO needs to be sufficiently funded and strengthened. Rivalry between or among states will not bring benefits to anyone in the case of facing epidemics. Consequently, instead of spreading propaganda, misinformation, the states of the world needs to come forward to promote cooperation at different dimensions to face the covid-19 crisis and prioritizing public health at the global level.
International Relations Degree: Jobs You Can Pursue with It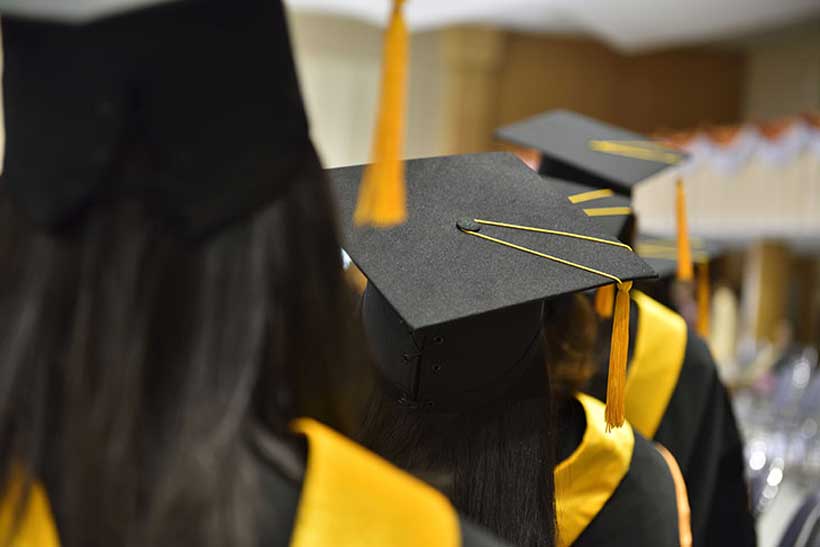 If you are interested in working in an international environment or company, you have probably thought about pursuing an international relations degree. Doing this opens many career doors, not only in world affairs or government. There are many rewarding careers you can pursue with an international relations degree, as you study a lot of distinct fields.
As a student, you are probably already looking for career opportunities, as you want to know what jobs you can apply to with this degree. Well, you should know that there are many and you have plenty of opportunities to choose from, depending on your goals, values, and what you like. So, what are the jobs you can pursue with an international relations degree? Find out below.
Political Consultant
If you love politics and want to be active in this field, then maybe you could consider a job as a political consultant. What would be your responsibilities and tasks? Well, you are responsible for the image of a politician. This means you run campaigns to promote them and do press releases that endorse the image of the candidate. You have a lot of work, especially during campaign time that precedes the voting. You are kind of a PR, but for a politician. And this means you will interact with a lot of people and organizations, but companies too that can support your campaign and legislative changes.
If you decide to get an international relations degree, you will get the education you need to be an excellent political consultant. You will be introduced to a wide diversity of fields that prepare you for this, such as business, sales, public relations, and of course, politics. As a college student, you will learn about foreign policy, human rights, international finance, global democratization, and many more. And, of course, you will have to complete many assignments and write essays on these topics too. Studying international relations might feel challenging at times so you can use an essay maker to polish your writing skills and expand your knowledge. Writing skills are crucial, no matter the job you choose to pursue with your international relations degree.
Intelligence Specialist
With an international relations degree, you can get a job in the federal government as an intelligence specialist. This is a great opportunity to work for a state security agency, especially if you have always dreamed of doing this. National security is crucial for every country and these agencies, whether they are federal or military, are always searching for the best professionals to take this job. Your main duties would be collecting and analyzing information that is crucial for national security.
This means that you will work and take care of highly classified documents and files. But you also need to keep an eye on everything, as identifying the threats to national security is the main job. Getting an education and earning your international relations degree is not enough for being an intelligence specialist. You will need to undergo highly specialized training that will prepare you for handling sensitive documents and situations.
International Marketing Specialist
The world is changing at a fast pace and we need to adapt to it. Companies and businesses around the world are looking to increase their revenue and profits and many of them extend to other countries too. International organizations should always adapt to the culture of every country they are present in but promote a unified business model and view across the whole organization too. So, with an international relations degree, you can take a job as an international marketing specialist. Your responsibilities would be to take care of the marketing strategy, but also identify the main points and tactics you can use in every country.
You might focus on a specific country, but your main duty would be to find effective ways to increase the brand awareness of the company you work for. You will need to predict changes in marketing trends, identify risks, and, of course, find innovative and creative ways to promote the organization's products and services among its target audience.
Final Thoughts
An international relations degree opens a lot of career doors and it comes with so many opportunities of working in the government or international environment. Depending on what you like doing and what your career goals are, you can work for a federal institution, international company or organization, or politician, but also in the economics and law domain. Keep an open mind for the opportunities that lie ahead.
Let girls be girls, not brides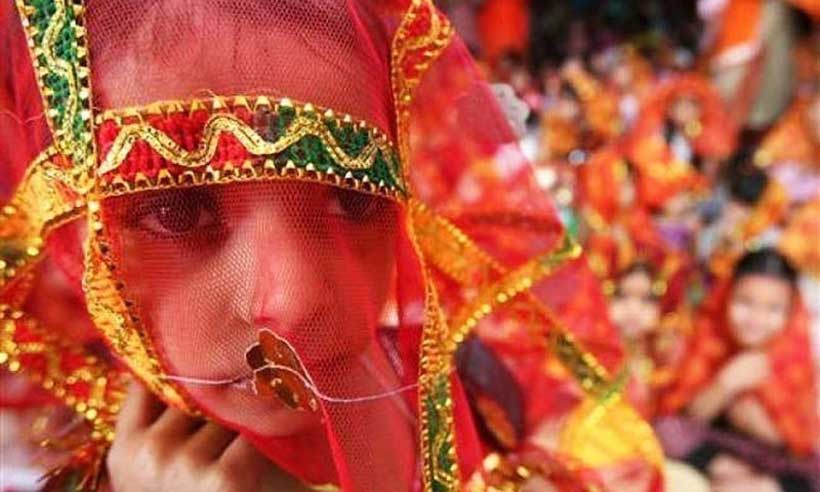 Child marriage is very common menace in Pakistan and is deeply ingrained in traditional, societal, and customary norms. Yet it indicates a severe abuse of the human rights of girls. One in three girls in Pakistan get married before becoming 18 years old (Demographic and Health Survey 2012-13).
A girl's access to a sound and secure childhood, a good education that can lead to better employability, civic and political empowerment are all violated through early marriages. With 1821 child brides in 2020, Pakistan was placed sixth among nations with the highest number of child brides. Girls lose their childhood and future opportunities when they are married as minors. Girls who marry are less likely to complete their education and are more vulnerable to abuse, marital rape, and health problems. Furthermore, child marriage puts girls at risk for unsafe births, ulceration, STDs, and maybe even death. Also, teenage girls are more likely than women in their 20s to pass away due to difficulties during pregnancy. Firstborn children of women who were 16 years old, 17 years old, and 18-19 years old at the time of birth experienced death rates that were, respectively, 2-4 times, and 1.2-1.5 times higher than those of mothers who were 23 to 25 years old. This is an unfortunate truth, that while the humankind has reached the moon and mars, our women are still dying from unsafe births.
This threat has also been documented in a number of previous articles. However, the latest event of the forced marriage of a young girl from Balochistan, who was just five years old, has shaken me from the core. The girl's father filed a FIR with the Khuzdar Police Station alleging that his daughter was forced into marriage as a result of regional and tribal beliefs. After the FIR was filed, the Federal Shariah Court Chief Justice took suo-motu notice of the situation and stated that the act appeared to be against both the 1973 Constitution of the Islamic Republic of Pakistan and Islam.
Factors behind forced marriages in Pakistan
There are several factors why early age marriages are prevalent in Pakistan. The majority of these causes include: permissive legislation; a failure to enforce existing laws; the treatment of children as slaves; a primitive feudal class fabric; lack of public awareness of the negative effects of child marriages; widespread poverty; Watta Satta (Weddings between the children of siblings or the exchange of girls in marriage between two households.) underlying trafficking; Concept of Vani (Another harmful tradition is the offering of girls, frequently minors, in marriage or enslavement to a family who has wronged them as payment to settle disputes) and a lack of political will on the part of the government. The inadequacy of birth registration system and lack of responsiveness is a major contributor to forced marriages. The age of the child or children at the time of marriage can be falsified because birth registration for minors, especially girls, is hardly given priority here. Moreover, there is no unified, impartial, or robust child rights associations that might keep an eye on violations of children's rights, specially female teens.
Legislations
The Prevention of Anti-Women Practices (Criminal Law Amendment) Act 2011, which has "reinforced protections for women against discrimination and abuse," was passed in Pakistan in 2012, according to the country's National UPR report to the HRC. Forced marriages, child marriages, and other social customs that are harmful to women are being made illegal.
The following headings represent how the Committee on the Rights of the Child addressed the problem of child or early marriages in its Final Report and Recommendations (2009): the child's definition, Non-discrimination, respecting the child's opinions, teenagers' health, harmful societal customs, Trafficking and selling
The International Covenant on Civil and Political Rights and the Convention on the Elimination of Discrimination Against Women, whose Article 16 affirms that every woman has the right to get into matrimony "just with her free and unconditional approval," have both been signed and ratified by Pakistan.
Pakistan has joined the Child Rights Convention, which requires state parties to uphold children's rights to freedom of thought, conscience, and religion in Article 14.
The Sindh Provisional Assembly unanimously approved the Bill on November 2016 to put an end to forced marriages and conversions. The bill was compellingly prevented by the agitation of the Islamist groups and parties, and was never enacted into law.
Recommendations
First, it seems that nobody in Pakistan, including a lot of women, cares about the precarious status of women. In reality, some educated working women are subjected to so much harassment from men, their families, and society at large that they lack the strength to fight back against their critics. Therefore, the small group of women representatives campaigning for the rights of marginalised women in Pakistan deserve special recognition for their bravery in standing up for and promoting women's rights despite the fact that doing so would subject them to harassment from males and society.
The government should spend on education particularly in marginalized areas of Pakistan where majority girls have no access to even primary education. Instead of just being a consequence of financial adversity, social conservatism may also contribute to the educational disparity between boys and girls. Long-term policy considerations need to be taken. Lack of maternal education would have a detrimental impact on future generations and is, therefore, just as important as boys' education because it is believed that mothers' education plays a significant part in children's overall development and a complete generation.
Forced marriage victims are also denied access to their most basic yet important right, good education. Here, I want to share a story of a 17 year old advocate fighting child marriages from Swat. Given that it was customary in her household for girls to enter into marriage when they are old enough to fetch water, she was getting married to a taxi driver just at tender age of 11. In an interview, she stated:
"I bravely told my family that if they get me married to that person, I will file a case against them in law. Firstly, them and my community didn't support me, even denigrated me. But now they do. One human being with conviction can bring the change"
Moreover, police need to be given the capacity to look into the culprits and take appropriate action. I definitely do not mean "Freedom From Law" or "No Accountability" when I talk about empowerment. To ensure that the complaints filed get noticed and are addressed, rigorous policies regarding the institution of police must be devised and put into effect along with increase in the severity of punishments for such activities.
All those engaged in a child marriage, including the parents of the bride and groom as well as the person who solemnises the marriage; the NikahKhwan shall face serious punishment.
The legal age for marriage should be the same for both sexes, which is 18 years. However, the system for registering births needs to be improved. Nadra needs to implement a digital birth registration system that is systematic and reliable.
Today is the day when we are officially 8 billion people living on Earth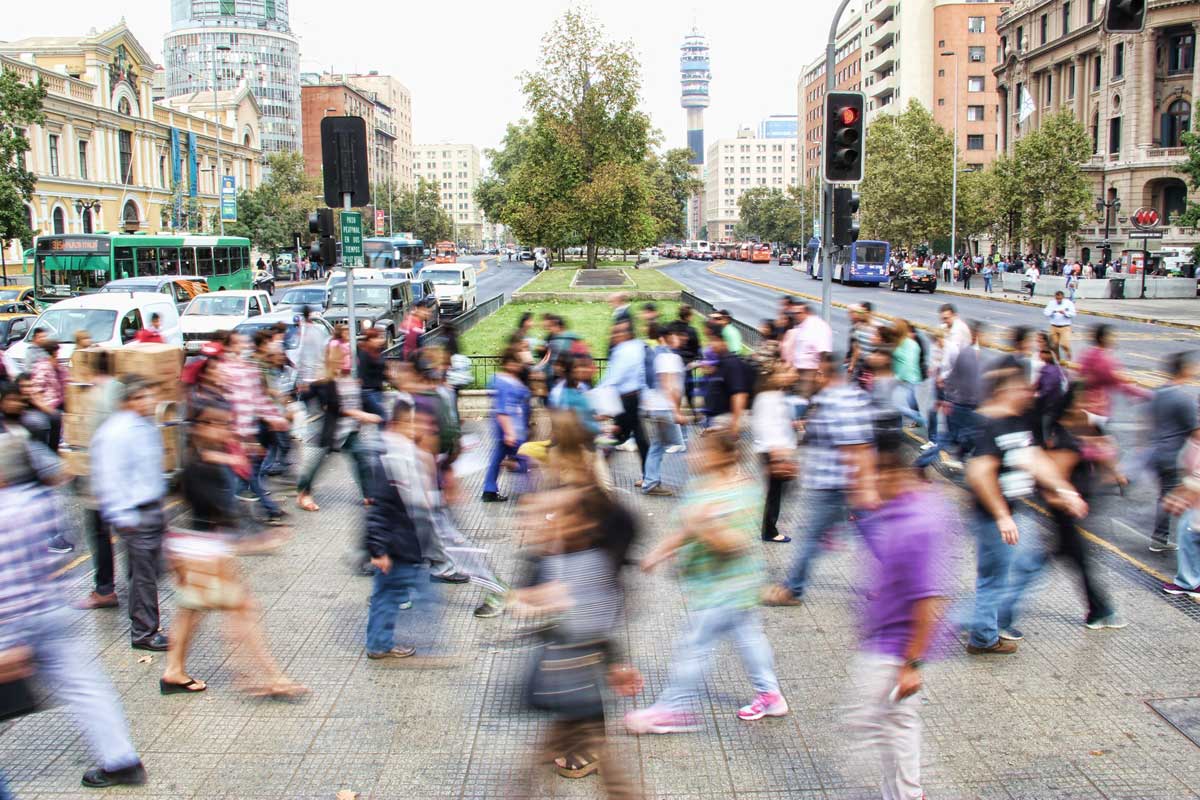 Authors: Petra Nahmias. Tanja Sejersen, Thomas Spoorenberg, Vanessa Steinmayer*
The world is due to reach 8 billion people today, November 15! This very precise date hides an uncomfortable truth – we don't really know exactly how many people there are in the world. This is especially true in lower-income countries; those where population growth is increasingly concentrated. While these milestones such as reaching 8 billion people are important in raising public awareness of population issues – such as unmet needs for family planning or changing population-age-structures – they can give a somewhat misleading impression of the certainty of our knowledge on population.
The population in Asia and the Pacific reached 4.67 billion in 2021, accounting for 59 per cent of the world's population. The region is projected to be home to 5.17 billion people by 2050. But for both the regional and global population, there is actually a large degree of uncertainty over the exact number.
So how do we know when the world will reach 8 billion?
The day on which the world reaches 8 billion is determined by experts in the Population Division of the United Nations Department of Economic and Social Affairs and is based on estimates and projections for each country.
In order to determine the population size, we need to know the population at a particular point in time and consider changes as a result of births, deaths and cross-border migration, with migration being the most difficult to estimate.
The figure of 8 billion for the global population comes from the aggregation of the populations of all countries and areas of the world. Every two years, the Population Division releases a set of revised and updated population estimates, the World Population Prospects, starting from 1950 to 2021, and projections, from 2022 to 2100, for all the 237 countries and areas of the world. The population of each country or area is calculated by applying separately trends and levels of births by sex, and deaths and migration for each age and sex group of the known population of a specific earlier year. The national population is then projected forward by age and sex to come up with an estimate or a projection for each year, disaggregated by age and sex.
However, the production of quality population estimates and projections is dependent on the collection of reliable and timely demographic data from civil registration and vital statistics systems, population censuses, population registers and household sample surveys. Even today, in 2022, this collection of basic demographic information remains a challenge.
Many countries in Asia and the Pacific are far from achieving universal registration of births and deaths, which means they use surveys and censuses to calculate vital statistics and population estimates. While these sources can provide very important data of the situation at a particular time, they cannot provide continuous and timely data. The preferred source of vital statistics is a comprehensive civil registration system that collects information soon after the birth or death occurs. Because civil registration should be compulsory and universal, the resulting vital statistics are comprehensive and accurate and not subject to response or sampling errors that arise when vital statistics are estimated using household surveys or censuses.
An additional challenge is presented by the lack of census data and other survey data. Some countries have not conducted a population census in decades, while many countries postponed the most recent census due to the COVID-19 pandemic. For example, the census of India, accounting for some one-sixth of humanity, was delayed to 2023.
Will we know when we reach 9 billion?
Current projections suggest that we will reach 9 billion people in 15 years. We hope that by then we will have significantly improved the quality and availability of population data. We probably still won't know the exact date but countries, the UN and development partners are working to make sure that we can determine it more accurately than we can now.
One example is how, in recognition of the importance of CRVS systems, governments in Asia and the Pacific are collectively working to achieve their common goals as listed in the Ministerial Declarations to "Get Every One in the Picture" and "Building a More Resilient Future with Inclusive Civil Registration and Vital Statistics". Accordingly, participating governments developed the Regional Action Framework on CRVS in Asia and the Pacific, which includes goals on universal birth and death registration and the production and dissemination of accurate, complete and timely statistics, including basic population estimates. We have seen progress since the beginning of the Decade and we hope to accelerate it. Another example is work to improve the use of administrative data for censuses in the region.
Countries have also committed to improving data collection in the Ministerial Declaration of the Sixth Asia-Pacific Population and Development and ESCAP supports endeavours in that regard. Furthermore, the Population Division works to strengthen national capacities to estimate and analyse population levels and trends and other demographic indicators.
With these efforts and many more to come, we will hopefully be able to say with a bit more certainty when we really do reach 9 billion.
*Petra Nahmias Chief, Population and Social Statistics Section,  Tanja Sejersen Statistician,  Thomas Spoorenberg Population Affairs Officer, Population Division, Department of Economic and Social Affairs, Vanessa Steinmayer Population Affairs Officer