Islam vs. COVID19: Religious congregations?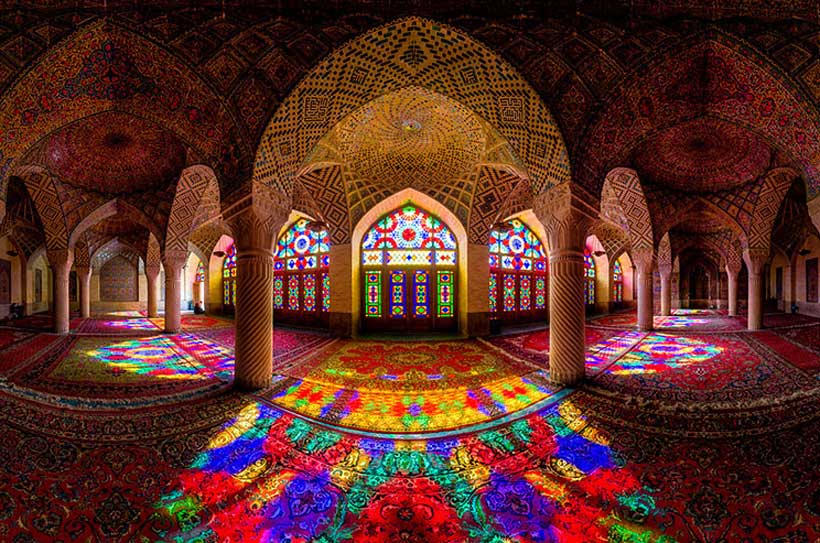 While lockdown was underway, some of the leading Pakistani scholars from the Deobandi, Barelvi and Ahle Hadith schools of thought, announced, they were ready to resume daily and Friday prayers in mosques.
Most people, suffering loss of livelihood, welcomed the announcement. People, in general, have been convinced by social media of disutility of lockdown of mosques. Social media describes COVID19 as a Zionist conspiracy to pave way for Israel's world government.
Religious scholars on media channels tell people that the virus is a hoax. Some scholar naively suggest Aab-e-Zamzam, Kalongi (black seeds) or Ajwa dates as a cure for it. No-one explains the conundrum why even Zamzam-water and Ajwa-dates rich Saudi Arabia prohibited congregations.
The embarrassed government dispatched federal religious affairs minister to contact the presser-scholars. Mufti Muneeb-ur-Rehman, present at joint press conference, retracted his statement. He clarified that a "road map" on congregational prayers would be discussed with other clerics. Government heaved a sigh of relief. Earlier, the Tableeghi Jamaat (TJ) went ahead with its congregation (ijtema) in Raiwind despite government's prohibition. `Hundreds of suspected or confirmed coronavirus cases have been linked to the religious outfit' (Editorial Congregational prayers, April 17, 2020, Dawn April 17, 2020).
In India also, the TJ violated visa norms to attend a congregation in New Delhi. Modi's government slapped manslaughter and money-laundering charges against TJ chief Maulana Saad Kandhalvi. Dispersed TJ attendees were hounded in all states, rounded up and put in solitary confinement.
One tableeghi (preacher) committed suicide. Subramanian Swamy, a BJP leader, commented, ` Muslims are not equal citizens since they pose a threat to the world'. He added, `Where the Muslim population is large, there is always trouble' (Backsliding states, The Hindu April 18, 2020). Pakistani `scholars' are unmoved by edicts (fatawa), suspending congregational prayers.
A clash between government and `scholars': The government is too weak to afford a clash with religious lobby. The scholars' view is that sovereignty belongs to Allah Almighty. And, government can't take any step that violates Allah's Code.
Old Debate: Covid19 has revived old debate between role of religion and science in Pakistan.Most philosophers advise against mixing the two domains. Bertrand Russell, in his book Religion and Science (1935) discusses various aspects of the conflict between religion and science. These aspects, inter alia, include `Grounds of Conflict', ` Evolution', and `Demonology and Medicine'
He observes, `Between religion and science there has been a prolonged conflict, in which, until the last few years, science has invariably proved victorious'. He nevertheless admits, `Religion, considered socially, is a more complex phenomenon than science.'
Unscientific remedies for COVID19: It is strange that Pakistan's formal and informal social media is still embroiled in coining unscientific solutions to COVID19 epidemic. During 1930s, the Christian Europe also, like Pakistan's society, attributed plagues and pestilence, `sometimes to demons, sometimes to the wrath of God'.
Russell recalls, `A method of averting God's anger, which was much recommended by the clergy, was the gift of lands to the Church. In 1680, when the plague raged at Rome, it was ascertained that this was due to the anger of St. Sebastian, who had been unduly neglected. A monument was raised to him, and the plague ceased. In 1522, at the height of the renaissance, the Romans at first made a wrong diagnosis of the plague then afflicting the city. They thought it was due to the anger of the demons, i.e. of the ancient gods, and therefore sacrificed an ox to Jupiter in the Colosseum. This proving of no avail, they instituted processions to propitiate the Virgin and the saints, which, as they ought to have known, proved far more efficacious'. He laments, `Not only were superstitious methods of combating disease universally believed to be effective, but the scientific study of medicine was severely discouraged. The chief practitioners were Jews, who had derived their knowledge from the Mohammedans; they were suspected of magic, a suspicion in which they perhaps acquiesced, since it increased their fees. Anatomy was considered wicked, both because it might interfere with the resurrection of the body, and because the Church abhorred the shedding of blood. Dissection was virtually forbidden, in consequence of a misunderstood Bull of Boniface VIII. Pope Pius V, in the latter half of the sixteenth century, renewed earlier decrees by ordering physicians first to call in the priest, on the ground that "bodily infirmity frequently arises from sin, and to refuse further treatment if the patient did not confess to the priest within three days'. The clergy and Catholics resisted vaccination like people in Pakistan's Khyber Pakhtunkhwa Province do. They resisted anesthesia even in childbirth, quoting Bible: God said to Eve; "In sorrow shalt thou bring forth children (Gen. Hi. 16). And how could she sorrow if she was under the influence of chloroform?
Legal Hypocrisy: The architects of various constitutions did not visualise how constitutional Islamic clauses, when expedient, would be interpreted with blinker-eyed motives by media/channel scholars in future. Perhaps misuse of the constitution, led veteran diplomat Jamsheed Marker to say: "charge against Liaquat [Ali Khan] was that he moved the Objectives Resolution, which declared Pakistan to be an 'Islamic state" (Cover Point, p. 33).
The Islamic preamble (Objectives Resolution) was inserted in draft constitution under Pakistan's prime minister Liaquat Ali Khan's influence. Unlike Pakistan's most `leaders', Liaquat Ali Khan was financially scrupulous. Aside from his honesty, Liaquat Ali Khan could not foresee he would be the first to sow seeds of religious discord. Jamsheed Marker, in his book Cover Point, observes ` charge against Liaquat was that he moved the Objectives Resolution, which declared Pakistan to be an 'Islamic State' (ibid. p. 33)". Unlike the US and many other secular constitutions, the Objectives Resolution (now Preamble to 1973 Constitution) states `sovereignty belongs to Allah Almighty'. The golden words of the constitution were warped to continue an interest-based economy. We pay interest on our international loans and international transactions. Do we live in an interactive world or in an ivory tower? Isn't Islamisation old wine in new bottle?
Secularism/science compatible with Islam?
The current morass in Islamic polities engenders a question whether secularism is compatible with an Islamic state? Abdullah Ahmed An-Naim,a professor of Law at Emory University, repudiates the claim that Sharia among Muslims in their communities can be enforced through the coercive power of the state. Sharia principles lose their religious authority and value when enforced by the state.
Religious compliance must be completely voluntary according to personal pious intention (niyah), which is necessarily invalidated by coercive enforcement of those obligations. In fact, coercive enforcement promotes hypocrisy (nifaq) which is categorically and repeatedly condemned by the Holy Quran.
He opens the first chapter Why Muslims Need a Secular State of his book Islam and the Secular State: Negotiating the Future of Sharia, p. 1), with words "In order to be a Muslim by conviction and free choice, which is the only way one can be a Muslim, I need a secular state. By a secular state I mean one that is neutral regarding religious doctrines, one that does not claim or pretend to enforce Sharia the religious law of Islam simply because compliance with Sharia cannot be coerced by fear of state institutions."
Transparent disclosure: People are scared of approaching hospitals. They expect their whole families to be quarantined without due care. Tiger Force on anvil sounds like a terror force to them. Pakistan is the only country where all offices, including Out-Patient Departments, are shut down. Controller Military Pensions have not reimbursed cost of stents to me despite lapse of over five months.
Pakistan should take cue from India. Their health ministry updates people periodically. Health Ministry told (April 17, 2020) "Before the lockdown, the doubling rate was about 3 days, but according to data in the past seven days, it now stands at 6.2 days. Also, India has registered an average growth factor of 1.2 % since April 1, compared to 2.1 in the two weeks preceding that [March 15 to March 31) which is about a 40% decline in the growth factor' `Recovery rate (number of people discharged) too had improved, standing now at nearly 13 %, while the ratio between the recovered positive cases and the fatality was at 80:20, which was much higher than several other countries. As of today, 170,000 dedicated Covid-19 beds and 21,800 ICU beds are operational in 1,919 hospitals across the country'.
Conclusion: Pakistan's legislature needs to introduce safeguards against misuse of our constitutional Islamic provisions for negation of science or extra-constitutional coercive political advantage.
COVID19 is a bitter reality. This scourge cannot be wished away through prayers alone. It needs scientific management within existing hospital system in shambles. The religious lobby must obey government.
Pkistan government, like India's, needs to be transparent in keeping people abreast. For instance, why people are avoiding treatment. Why dead bodies, instead of sick people, are being brought to hospitals for treatment.
Hajj In The Age Of Coronavirus
The Hajj pilgrimage is one of the pillars of Islam, required of those who are able and have the financial capacity. Eid al Adha celebrations follow Hajj and this year Eid fell on July 31. It is the second of the two major holidays for Muslims and is often called the festival of sacrifice.
Families purchase an animal usually a goat or sheep for the ritual. The meat is shared with family and friends but mostly distributed to the poor. There is a strong undercurrent of social welfare in Islam placing a burden on the haves to look after the needs of the have-nots.
This year the coronavirus has caused havoc with the Hajj economy. It's roots go deep. Mecca was always a city of pilgrimage possessing as it did the idols of pre-Islamic gods. Traders and merchants were wary of Islam which was notably severe on idolatry. Needless to say, the Hajj soon placated their fears.
Now for the first time in its history, the coronavirus has done what wars could not: it has restricted Hajj. Saudi Arabia has closed its borders to Hajj pilgrims. Even residents have had to fill application forms from which about 10,000 have been selected. Compare the figure to the two million usual Hajj pilgrims and one gets an extent of the loss for organizers, accommodation and transportation providers (for the Hajj is a peripatetic ritual), etc. The loss to Mecca and Medina is estimated at around $10 billion. A sizable hit and when added with other ravages of the coronavirus yields a rough estimate of a 4 percent contraction in the Saudi economy.
Among the worst hit are the travel firms in the pilgrims' own countries. Many of these companies specialize in Hajj travel earning in a couple of months enough to sustain them and their workers for the year. For them, the future looks bleak. It's tough also for the sheep and cattle farmers in surrounding countries as far away as Kenya. They raise livestock to export for sacrifice at Eid al Adha but absent demand prices have crashed.
If Eid prayers were a jam-packed, shoulder to shoulder event, no longer in the age of social distancing. And somehow the ritual of stoning the devil (the three pillars at Mina) seems to lose its impact under a greatly diminished quantity of stones from thinned out throwers.
Well, such has been this year's pilgrimage. A socially distanced Hajj that included in addition to the stoning a socially distanced circuiting of the Kaaba in the Grand mosque — absent of course the energy and emotion crowds spontaneously generate.
Hajj and its Eid are over, sanitized and played safe by Saudi Arabia. And cold, scientific rationality ruled. Is there a lesson there somewhere?
Forced Conversions in Pakistan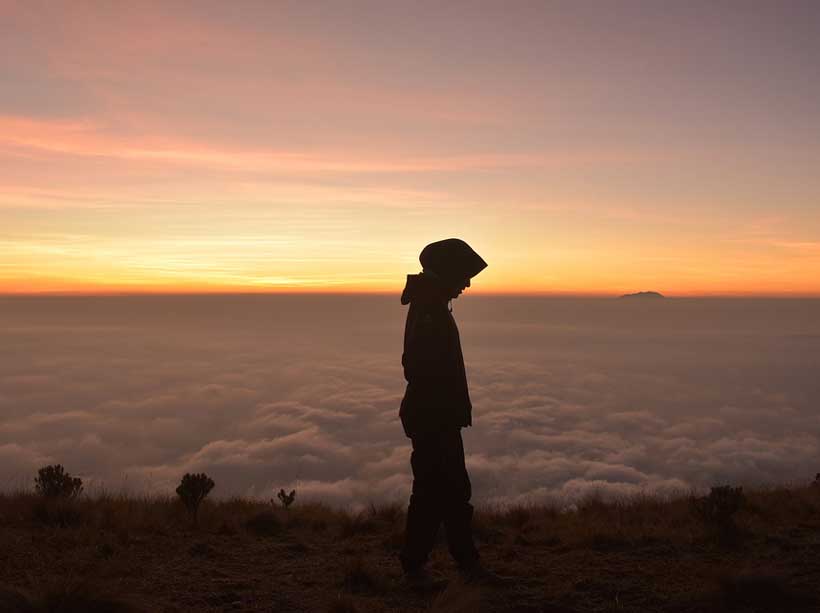 Pakistan has failed to comply with its international obligations to protect non-Muslim girls from exploitation by powerful groups and criminal elements – forced conversions are a norm in the Islamic state. Even worse is the psychological impact on families of minorities who worry when their daughters venture out, and the culture of intolerance that is promoted when leaders like Mian Mithu celebrate another 'forceful conversion' and marriage as a victory for the Muslim faith in the local community. It sends an awful message to our most vulnerable people — that their girls are not safe.
Statistics in this regard are alarming. A 2014 report by the Movement for Solidarity and Peace (MSP) says about 1,000 women in Pakistan are forcibly converted to Islam every year. According to Amarnath Motumal, the vice-chairperson of the Human Rights Commission of Pakistan, every month, an estimated 20 or more Hindu girls are abducted and converted. However, exact figures are impossible to gather. In 2014 alone, 265 legal cases of forced conversion were reported mostly involving Hindu girls. According to the National Commission of Justice and Peace and the Pakistan Hindu Council (PHC), around 1000 Christian and Hindu minority women are converted to Islam and then forcibly married off to their abductors or rapists. This practice is being reported increasingly in the districts of Tharparkar, Umerkot, and Mirpur Khas in Sindh.
To some of us these maybe just stories and incidents, however its disturbing that our country has failed to protect minorities. It's the tragedy of our society that the media is not free. It is in the strong shackles of the influential people in our country, and when such incidents occur, media only highlight it for a few days and then it all goes in vain. To us, these are just statistics, but in reality, these are the number of families who faced these bummers.
From the distressing story of Reena and Raveena to the heart-rending story of 18-year-old Radha Hindu community was never granted justice, they are never satisfied with the rulings of the court. Forced conversions of young girls is an emotive issue in the Hindu community of Sindh. Those accused claim that young love is being misrepresented by the community, the media and activists. But those who know the whole truth often do not speak.
These are not just "forceful conversions" by the ordinary people, but it's proper propaganda by the influential people of that region. Mian Mithu, a former PPP member of the National Assembly, is infamous for his involvement in cases of alleged forced conversions. In 2015, when Imran Khan asked MianMithu to join (PTI), the PTI chairman faced so much backlash from the Hindu community that he had to distance himself from the pir.
The PPP had earlier denied MianMithu a ticket when he first came under the spotlight in 2012 because of accusations of forcefully converting a Hindu girl, Rinkle Kumari. He is the pir of the shrine Bharchundi Sharif. However, Mianmitthu turned down all the allegations and said, "In the past 200 years, not a single Hindu has been converted to Islam forcibly," he claimed. "All those men, women, girls and boys, whether they belong to the Hindu community or any other community, come to us to change their religion out of their own choice. They are not forced to convert."
But if we notice the head of the communities who are facing these condemnable threats reject Mian's statements, and they are convinced that everything they are facing is due to these influential people. Makheja mukhiya of Hindu community stated, "Once a girl is raped; she is blackmailed into giving whatever statement they want to be recorded in the court." Supposedly speaking from his own experience of handling dozens of such cases. He questioned why it is Hindu girls alone who are so eager to change their religion and elope. Why aren't Hindu boys, who enjoy more social independence than the girls, doing the same?
Makheja, who himself comes from a wealthy upper-caste Hindu family, says that the most unfortunate thing is that their community is being pushed around and cornered although they have lived in Sindh for generations.
The statement of Ameet Kumar who is a social rights activist and mukhiya (chief) of the local Hindu community in Daharki, aches one's heart: "When a mother gives birth to a daughter in our community, we feel fear."
The government took the steps, but no pragmatic change has come.
On October 10, 2019, Huma Masih, a 14-year-old girl, was forcibly abducted from her home by Abdul Jabbar, a Muslim man who then compelled her to convert to Islam under duress before marrying her. Either these steps were not concrete, or it lacked implementation or the steps were against the mafia, and influential people and the government failed to make them accountable.
Finally, it may be concluded that social and economic disparities are stark. It is a particularly inegalitarian society, where a few individuals enjoy a privileged status and the impunity that goes with it. In contrast, others have to struggle for even their fundamental rights to be recognized. There is an extreme proselytizing zeal among the local clergy to bring non-Muslims into the fold of the dominant faith. To convert someone is perceived as a pious deed that will bring rewards in the hereafter, no matter the method employed to execute the conversion. Clerics like MianMitho from Ghotki and Ayub Jan Sarhandi from Samaro, to name a few, have become veritable symbols of conversion in Sindh.
Relentless Debate on Forced Conversions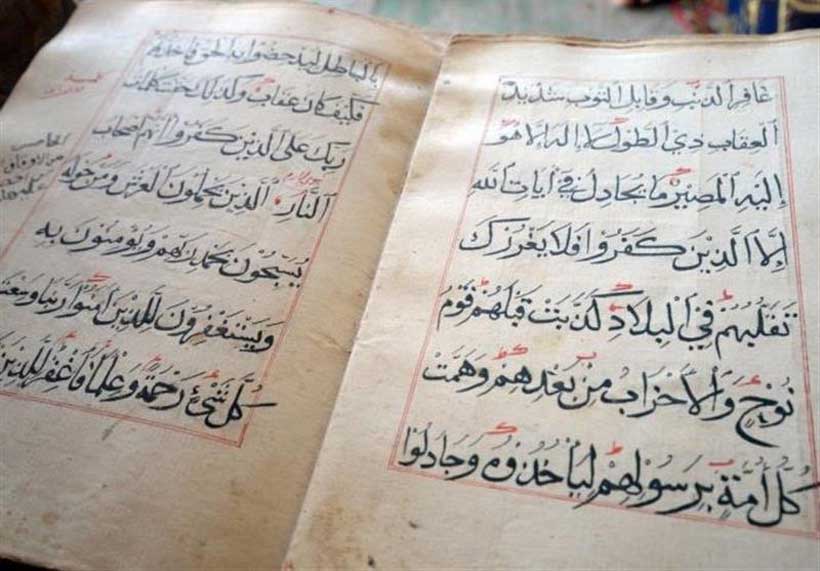 Forced conversion is the illegal conversion of a person from one religion to another religion in duress, force, threat and without free consent. The victims of the forced conversion, are mostly the low-caste Hindu girls, are abducted, then trapped in love and then got married with the Muslim men in the seminaries / Madrassas.
The relentless debate on the forced conversions has been in the limelight throughout the Country across the decades. The forced Conversion bill was placed in 2016 and sadly it was effectively blocked by the mobilization of the Islamist groups and parties. A group of Ulema, including the Council of Islamic Ideology (CII) met with Dr. Abdul Qayyum Soomro, the chief minister's special assistant on religious affairs, on December 5th 2016, and termed the bill against the basic principles of Islam. 7 Religious parties in Karachi launched a campaign against the bill in order to pressurize the Sindh government into repealing it. The JI argued that there could be no age limit on people converting to Islam. Maulana Tahir Ashrafi, of the Council of Islamic Ideology (CII), opposed the idea of age limits on conversions. Religious Parties threatened to lay siege to the Sindh Assembly if the legislature did not repeal the bill. JI leader Advocate Asadullah Bhutto claimed that there had not been a single case of a forced conversion in Sindh. When the chief of JI, Sirajul Haq, called PPP co chairperson Asif Ali Zardari the PPP-led government quickly announced that it would make amendments to the law.
The case study of the two Hindu sisters Reena and ravina meghwar underage girls from Ghotki district of the Sindh were illegally converted and enticed by two Muslim men who were already married and had children. Those underage girls after their conversion into Islam, they are prevented to meet their families once they get married with the Muslim men.
This case has depicted the illegal conversions discriminate the laws protecting their rights like Pakistan is a signatory to the Universal Declaration of Human Rights which states that the right to freedom of religion includes the right to change one's religion and that no one shall be subject to coercion to change their religion. The Hindu Marriages Act was passed in 2017 to regulate their marriages but they could not avail benefit from that act and its implementation is zero. Many of the Hindu conversions violate Sections 3 and 4 of the Sindh Child Marriages Restraint Act 2013, which sets 18 years as the minimum marriage age.
Every year 1000 girls are converted into Islam forcibly as per the report of South-Asia Partnership, Aurat Foundation and Human Rights Commission of Pakistan. The hotspots for these conversions are Thar, Umarkot, Ghotki and Jacobabad where these so called conversions take place in large amount. People Convert due to their financial conditions It identified the landlords, extremists and weak local courts are working together to perpetuate this menace rather than defeating the discrimination against the minority groups.
Haris Khalique the writer and General Secretary of the Human Rights Commission of Pakistan postulated the scenario these conversions transpire the economic deprivation and patriarchy. Most of these girls come from the scheduled caste and the men they marry are financially better off and that become power dynamic.
Ironically, Pakistan is signatory to the international covenant on Civil and Political Rights and has ratified the (CEDAW) convention on elimination of discrimination against women which clearly envisages that women can enter into marriage with their free consent, but the present scenario in Pakistan shows the ugly side of the picture.
On the whole, the Government has to lay an embargo on the proselytization by approving the bill and implement it widely across the country so that the individuals from the minority and scheduled castes feel secure at their places. Besides, the government has to end this limitless debate of forced conversions by ensuring the equal rights to the religious minorities according to Constitution of Pakistan 1973.