Islam vs. COVID19: Religious congregations?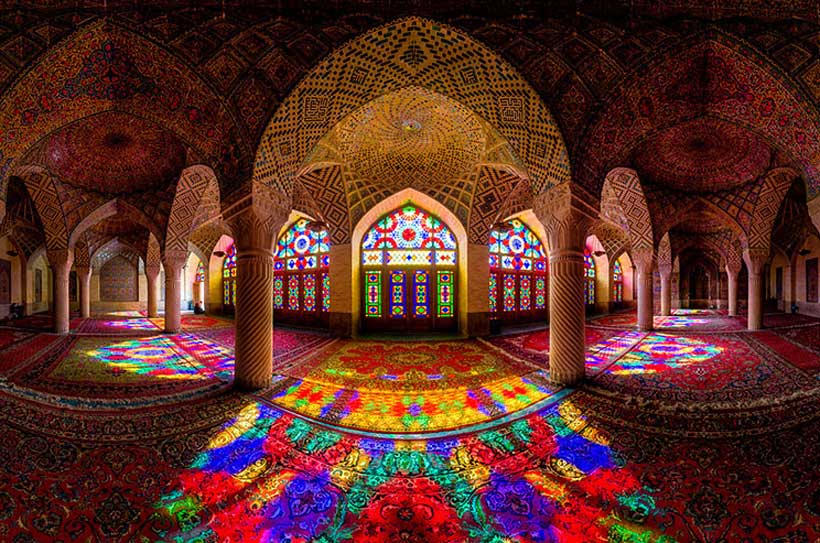 While lockdown was underway, some of the leading Pakistani scholars from the Deobandi, Barelvi and Ahle Hadith schools of thought, announced, they were ready to resume daily and Friday prayers in mosques.
Most people, suffering loss of livelihood, welcomed the announcement. People, in general, have been convinced by social media of disutility of lockdown of mosques. Social media describes COVID19 as a Zionist conspiracy to pave way for Israel's world government.
Religious scholars on media channels tell people that the virus is a hoax. Some scholar naively suggest Aab-e-Zamzam, Kalongi (black seeds) or Ajwa dates as a cure for it. No-one explains the conundrum why even Zamzam-water and Ajwa-dates rich Saudi Arabia prohibited congregations.
The embarrassed government dispatched federal religious affairs minister to contact the presser-scholars. Mufti Muneeb-ur-Rehman, present at joint press conference, retracted his statement. He clarified that a "road map" on congregational prayers would be discussed with other clerics. Government heaved a sigh of relief. Earlier, the Tableeghi Jamaat (TJ) went ahead with its congregation (ijtema) in Raiwind despite government's prohibition. `Hundreds of suspected or confirmed coronavirus cases have been linked to the religious outfit' (Editorial Congregational prayers, April 17, 2020, Dawn April 17, 2020).
In India also, the TJ violated visa norms to attend a congregation in New Delhi. Modi's government slapped manslaughter and money-laundering charges against TJ chief Maulana Saad Kandhalvi. Dispersed TJ attendees were hounded in all states, rounded up and put in solitary confinement.
One tableeghi (preacher) committed suicide. Subramanian Swamy, a BJP leader, commented, ` Muslims are not equal citizens since they pose a threat to the world'. He added, `Where the Muslim population is large, there is always trouble' (Backsliding states, The Hindu April 18, 2020). Pakistani `scholars' are unmoved by edicts (fatawa), suspending congregational prayers.
A clash between government and `scholars': The government is too weak to afford a clash with religious lobby. The scholars' view is that sovereignty belongs to Allah Almighty. And, government can't take any step that violates Allah's Code.
Old Debate: Covid19 has revived old debate between role of religion and science in Pakistan.Most philosophers advise against mixing the two domains. Bertrand Russell, in his book Religion and Science (1935) discusses various aspects of the conflict between religion and science. These aspects, inter alia, include `Grounds of Conflict', ` Evolution', and `Demonology and Medicine'
He observes, `Between religion and science there has been a prolonged conflict, in which, until the last few years, science has invariably proved victorious'. He nevertheless admits, `Religion, considered socially, is a more complex phenomenon than science.'
Unscientific remedies for COVID19: It is strange that Pakistan's formal and informal social media is still embroiled in coining unscientific solutions to COVID19 epidemic. During 1930s, the Christian Europe also, like Pakistan's society, attributed plagues and pestilence, `sometimes to demons, sometimes to the wrath of God'.
Russell recalls, `A method of averting God's anger, which was much recommended by the clergy, was the gift of lands to the Church. In 1680, when the plague raged at Rome, it was ascertained that this was due to the anger of St. Sebastian, who had been unduly neglected. A monument was raised to him, and the plague ceased. In 1522, at the height of the renaissance, the Romans at first made a wrong diagnosis of the plague then afflicting the city. They thought it was due to the anger of the demons, i.e. of the ancient gods, and therefore sacrificed an ox to Jupiter in the Colosseum. This proving of no avail, they instituted processions to propitiate the Virgin and the saints, which, as they ought to have known, proved far more efficacious'. He laments, `Not only were superstitious methods of combating disease universally believed to be effective, but the scientific study of medicine was severely discouraged. The chief practitioners were Jews, who had derived their knowledge from the Mohammedans; they were suspected of magic, a suspicion in which they perhaps acquiesced, since it increased their fees. Anatomy was considered wicked, both because it might interfere with the resurrection of the body, and because the Church abhorred the shedding of blood. Dissection was virtually forbidden, in consequence of a misunderstood Bull of Boniface VIII. Pope Pius V, in the latter half of the sixteenth century, renewed earlier decrees by ordering physicians first to call in the priest, on the ground that "bodily infirmity frequently arises from sin, and to refuse further treatment if the patient did not confess to the priest within three days'. The clergy and Catholics resisted vaccination like people in Pakistan's Khyber Pakhtunkhwa Province do. They resisted anesthesia even in childbirth, quoting Bible: God said to Eve; "In sorrow shalt thou bring forth children (Gen. Hi. 16). And how could she sorrow if she was under the influence of chloroform?
Legal Hypocrisy: The architects of various constitutions did not visualise how constitutional Islamic clauses, when expedient, would be interpreted with blinker-eyed motives by media/channel scholars in future. Perhaps misuse of the constitution, led veteran diplomat Jamsheed Marker to say: "charge against Liaquat [Ali Khan] was that he moved the Objectives Resolution, which declared Pakistan to be an 'Islamic state" (Cover Point, p. 33).
The Islamic preamble (Objectives Resolution) was inserted in draft constitution under Pakistan's prime minister Liaquat Ali Khan's influence. Unlike Pakistan's most `leaders', Liaquat Ali Khan was financially scrupulous. Aside from his honesty, Liaquat Ali Khan could not foresee he would be the first to sow seeds of religious discord. Jamsheed Marker, in his book Cover Point, observes ` charge against Liaquat was that he moved the Objectives Resolution, which declared Pakistan to be an 'Islamic State' (ibid. p. 33)". Unlike the US and many other secular constitutions, the Objectives Resolution (now Preamble to 1973 Constitution) states `sovereignty belongs to Allah Almighty'. The golden words of the constitution were warped to continue an interest-based economy. We pay interest on our international loans and international transactions. Do we live in an interactive world or in an ivory tower? Isn't Islamisation old wine in new bottle?
Secularism/science compatible with Islam?
The current morass in Islamic polities engenders a question whether secularism is compatible with an Islamic state? Abdullah Ahmed An-Naim,a professor of Law at Emory University, repudiates the claim that Sharia among Muslims in their communities can be enforced through the coercive power of the state. Sharia principles lose their religious authority and value when enforced by the state.
Religious compliance must be completely voluntary according to personal pious intention (niyah), which is necessarily invalidated by coercive enforcement of those obligations. In fact, coercive enforcement promotes hypocrisy (nifaq) which is categorically and repeatedly condemned by the Holy Quran.
He opens the first chapter Why Muslims Need a Secular State of his book Islam and the Secular State: Negotiating the Future of Sharia, p. 1), with words "In order to be a Muslim by conviction and free choice, which is the only way one can be a Muslim, I need a secular state. By a secular state I mean one that is neutral regarding religious doctrines, one that does not claim or pretend to enforce Sharia the religious law of Islam simply because compliance with Sharia cannot be coerced by fear of state institutions."
Transparent disclosure: People are scared of approaching hospitals. They expect their whole families to be quarantined without due care. Tiger Force on anvil sounds like a terror force to them. Pakistan is the only country where all offices, including Out-Patient Departments, are shut down. Controller Military Pensions have not reimbursed cost of stents to me despite lapse of over five months.
Pakistan should take cue from India. Their health ministry updates people periodically. Health Ministry told (April 17, 2020) "Before the lockdown, the doubling rate was about 3 days, but according to data in the past seven days, it now stands at 6.2 days. Also, India has registered an average growth factor of 1.2 % since April 1, compared to 2.1 in the two weeks preceding that [March 15 to March 31) which is about a 40% decline in the growth factor' `Recovery rate (number of people discharged) too had improved, standing now at nearly 13 %, while the ratio between the recovered positive cases and the fatality was at 80:20, which was much higher than several other countries. As of today, 170,000 dedicated Covid-19 beds and 21,800 ICU beds are operational in 1,919 hospitals across the country'.
Conclusion: Pakistan's legislature needs to introduce safeguards against misuse of our constitutional Islamic provisions for negation of science or extra-constitutional coercive political advantage.
COVID19 is a bitter reality. This scourge cannot be wished away through prayers alone. It needs scientific management within existing hospital system in shambles. The religious lobby must obey government.
Pkistan government, like India's, needs to be transparent in keeping people abreast. For instance, why people are avoiding treatment. Why dead bodies, instead of sick people, are being brought to hospitals for treatment.
Walk of Truth calls for action after the Conference on Freedom of Religion or Belief
Tasoula Hadjitofi, a refugee from Famagusta, cultural activist and president of Walk of Truth NGO, spoke in front of 800 participants from 100 countries and 60 ministers as an embodiment of agony and disappointment, her own and the Cypriot people's, over the systematic and as yet unpunished violation of their religious freedom's rights by Turkey's occupying forces in Cyprus.
Ms Hadjitofi, one of the keynote speakers at the International Ministerial Conference to promote Freedom of Religion or Belief that took place in London on 5 and 6 July 2022, used her talk to send important messages to foreign representatives. She was also present at the event in her capacity as "The Icon Hunter", the title of her book on Cyprus' cultural treasures, looted by Turkey, and her ongoing struggle to repatriate stolen and illegally sold cultural goods.
The Conference was organized by the British government with the aim to "bring together governments, parliamentarians, faith and belief representatives and civil society in order to urge increased global action on freedom of religion or belief for all".
Addressing Conference participants and thousands of online attendees, Ms Hadjitofi said she felt she spoke on behalf of everyone in the world who had been affected by war, who had suffered discriminations because of their faith or national identity, who has been denied their collective memories and rights of religious freedom. And she asked:
"Can you envisage being a 14-year-old girl in 1974, in the Republic of Cyprus, the Island of love and beauty? Can you imagine going to sleep full of dreams and then waking up after being threatened by the invading forces of Turkey which are using Napalm incendiary bombs and raping women and children around you? Can you begin to understand the impact this experience has on a child that sees as well as smells death, feels alone, abandoned and unprotected? Can you sense why that child felt exposed when nobody came to the rescue as that child was subjected to a forcible population transfer and, thus, ethnic cleansing? Can you understand why this child grew up to be critical of international policy makers and acquired a tendency to walk alone in life?"
"This child", she added, "is me". And she continued: "Due to my war-torn childhood experiences, I lost faith in the strong and powerful to provide justice. Yet, this prompted me to take justice into my own hands and I became an Icon Hunter, also the title of my book. I travelled the world, worked under cover with police forces to expose crooks and antiquities smugglers. My mission was to take away from those crooks and smugglers what they had stolen from me: pieces of my happy youth; the frescoes, mosaics and icons which were looted from the Churches and monasteries where I – and so many others – prayed in what became, in 1974, the Turkish-occupied north of Cyprus".
The President of Walk of Truth spoke in a dramatic tone as she addressed participants with these words: "I have a dream. I want to make one last pilgrimage before I die. I want to be able to go to my home, to pray to the Apostle Barnabas Monastery where I was baptized. I can't because it was pillaged and converted to a museum. I want to go to St Mamas church in the village of Mandres, where my parents had gotten married. I can't because it was looted and converted to a mosque. I want to go to Famagusta, the ghost-city, my city and my church. But I can't go because everywhere I turn there's barbwire and my church has been looted, ruined, robbed of its icons and mosaics that make part of my prayer".
"In July 2021, Turkish President R.T. Erdogan announced he would go to Famagusta, my city, and pray at an illegal mosque. There was nobody there. I went to the site accompanied by two German reporters of Spiegel magazine. Erdogan prayed "from a distance" even as I could not pray in front of my looted church. There was not a single UN soldier there. There was no one to protect me. And I felt the same as I did when I was 14 years old. Today I am 63 and I still feel the same way".
Ms Hadjitofi also referred to the 1974 Turkish invasion of Cyprus, describing with dramatic clarity how she had erased from her memory the horror of the war, keeping only one image that stays with her to this day:
"My mother, a pious Christian Orthodox, is kneeling in front of the icon of Apostle Andreas praying, whilst holding the candle that she saved from our last Easter in Famagusta. So, I have dedicated my life to chasing around the world to track down looted icons and frescoes to bring them back to all Christian Orthodox mothers, fathers, sisters and brothers so they can pray for our freedom, as well as for our resurrection as a free and democratic nation".
In the last part of her address – which caused a stir and stroke an emotional chord among most of the participants, prompting them to ask for more details about Turkey's violations of religious freedoms in Cyprus – Ms Hadjitofi raised three crucial questions:
Firstly, what is the point of having, on paper, that which Foreign Secretary Truss described yesterday as 'the freedom to believe, to pray and commit acts of worship' if that freedom and related human rights are systematically violated by 'authoritarians and oppressors', as she called the perpetrators of such violations?
Secondly, what is the point of having, on paper, international humanitarian law, the law of occupation and international criminal law if these critically important areas of law are effectively rendered useless because of the selective delivery of international criminal justice?
Thirdly, what is the point of having, on paper, the worthy statements published yesterday, including that on 'Freedom of religion or belief in conflict or insecure contexts', if such statements are not accompanied with concrete actions which actively change the situation on the ground? In this context, I must also ask a follow-up question. Why is Turkey not on the list of co-signatories?
"Impunity must end. We need universal respect for the rule of law and a uniform delivery of justice" were Ms Hadjitofi's closing remarks.
Some wounds never heal: 38 Years till Date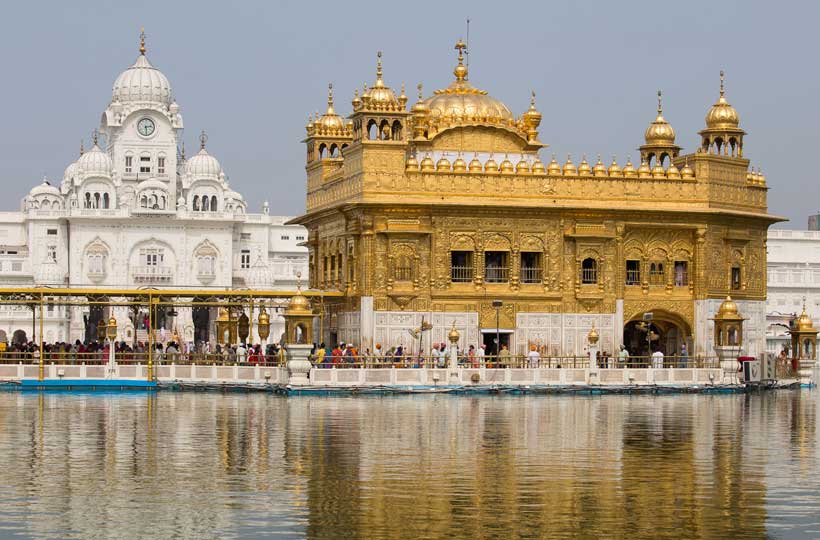 The treatment meted out with Minorities in India has stripped off the so-called secular mask from the face of Narendra Modi's fascist regime. India, on one side, claims itself to be a secular state, while on the other side, it persecutes minorities, especially Muslims and Sikhs. This recently planned activity of hate speech against Muslims, has given a clear message to the Indian Muslims that their sentiments make no difference in the Modi led regime. Because if they did, people like Nupur Sharma would have been sacked as and when they made a hateful remark and not after the International pressure and ridicule India faced immensely.
Minorities including Muslims and Sikhs have repeatedly expressed outrage at the blatant flouting of their core human rights especially on food, clothing, marriage and worship places. Yet, Modi led fascist regime has always turned a blind eye towards their concern.
In June 1984, the Indian Army attacked the familiar Golden Temple along with 41 other gurdwaaras of Sikh community all across the Indian Punjab. This assault was codenamed as "Operation Blue Star" and this marked a beginning of gross violations of Human Rights. Sikh community even on the 38th anniversary of Operation Blue Star are protesting carrying the flags of "Khalistan" demanding a separate state for Sikhs. One of the Protester says that "We are holding this march to reiterate our commitment to the struggle for independence, and to pay homage to the people who tasted martyrdom during the Indian army's heinous attack."
This operation was marked by Sikh leaders as the genocide of the Sikh community. They are still wounded with the thought that their leader was killed in this operation. Indian government had imposed draconian media censorship to hide the gruesome war crimes against Sikhs during the 'Operation Blue Star' by their Army.
Post this gruesome incident, 20,000 Sikh families fearing for their life migrated out from India. Many of them resigned from their jobs and returned medals they had received from the Indian authorities as a protest against the attack on Golden Temple.
These historical moves were always deliberate in nature whether it was Golden temple or Babri Masjid, whether it was Sikhs or Muslims. It was always about promoting Hindutva with a mask of secularism. Modi's Hegemonic designs were always with an aim of targeting minorities of the country. The Butcher of Gujrat has now become a butcher of so many of the Minorities including Sikhs and Muslims. The recent event of Nupur Sharma hateful remark is just a chain of the previous events because it represents Narendra Modi's anarchist mindset.
Analysts believe that the genocide against minorities in India is already on the cards. The world must wake up! Before it's too late!
Be fearful of the genocide by Modi!! Be very fearful!
Assault on Mughal icons and Indian mosques
The monk chief minister of India's most populated north-eastern State Uttar Pradesh abhors Mughal icons. He says that Mughals cannot be heroes to the Hindu. He renamed Mughal Museum as Chatrapatti Shivajee. During the election campaign he supported RSS's demand for renaming Hyderabad as 'Bhagyanagar'. The fanatic Hindu says that about 60,000 temples were converted into mosques during the Mughal rule. The Supreme Court pronounced that the Babri Masjid was in fact Ram Janam Bhoomi temple. Petitions have been filed to "restore "Tajo mahilya temple' (Taj Mahal), Kashi Vishwanath Temple (Gyanvapi mosque).
A court ordered survey of the Gyanvapi mosque to trace remnants of the imaginary temple. The survey team appears to have inferred that an ablution fountain is a Shiva Lingum. The fanatic Hindu claims that Qutub Minar is actually the Vishnu pillar. It should be renamed Vishnu Stambha They chanted the Hanuman Chalisa near the historic building Qutub Minar in Delhi on May 10, 2022It is alleged that the minaret was constructed by demolishing 27 Jain and Hindu temples.
What is a Shiva Lingum?
After the disputed structure of the Gyanvapi Mosque in Varanasi, there is also a demand for a survey of the Taj Mahal. Several organisations are of the view that the 20 closed rooms of the Taj Mahal should be opened, claiming that they contain idols of Hindu gods and goddesses. A petition has also been filed in the Lucknow Bench of the Allahabad High Court in this regard.
According to Rohit Dasgupta, the lingam symbolizes Shiva in Hinduism, and it is also a phallic symbol. Since the 19th-century, the popular literature has represented the lingam as the male sex organ.
In Shiva-ite temples the lingam is often at the centre, surrounded by murtis (sacred images of deities). It is a smooth cylindrical mass. Often it rests in the centre of a lipped, disk-shaped object, the yoni, which is an emblem of the goddess Shakti. Ancient Sanskrit texts such as the Mahabharata and the Puranas relate narratives that identify the lingam as the phallus of Shiva. Yoni (Sanskrit: "abode," "source," "womb," or "vagina")
Yoni is the symbol of the goddess Shakti (a goddess, the consort of Shiva), the feminine generative power.
In sculpture and paintings, the lingam is depicted as resting in the yoni as a cylinder in a spouted dish. The two symbols together represent the eternal process of creation and regeneration, the union of the male and female principles, and the totality of all existence.
Practicing Hindus consider the lingam and yoni together .Short cylindrical pillars with rounded tops have been found in remains from Harappa, one of the cities of the ancient Indus civilization (c. 2700–2500 BCE), but there is no evidence that those were worshipped as lingams. One verse in the Rigveda (c. 1500 BCE) refers with scorn to people who worship the phallus, but there is no evidence in that verse that phallus worship was associated with the lingam or with Shiva. The earliest known Shiva lingam is the Gudimallam lingam from the third century BCE.
A local court to hear plea for survey of Mathura mosque 'on the lines of Gyanvapi'
A Muslim body says the survey violates a law enacted by Parliament in 1991. What is this law, and what has the Supreme Court said about it earlier?
Converted temples in focus
Aside from the "60000 demolished temples", the following nine converted mosques have been in popular focus.
1. Ram Janmabhoomi Temple (Babri Masjid)
Many Hindus believe that the land on which the Babri Masjid was built in 1528 is the 'Ram Janmabhoomi' (birthplace of the Shri Rama). It was Mir Baqi, one of Mughal king Babur's generals, who is said to have destroyed the pre-existing temple of Rama and built a mosque called Babri Masjid at the site. On December 6, 1992, the mosque was demolished by angry 'kar sevaks'.In 2019, a five-judge Constitution bench of the Supreme Court ruled that the 2.77-acre land claimed by both Hindus and Muslims would be handed over to a trust for the building of a temple.
2. The Kashi Vishwanath (Gyanvapi Mosque)
Kashi Vishwanath temple is one of the holiest Hindu temples dedicated to Lord Shiva. The principal deity is known as Vishwanatha or Vishweshwara, which is another name for Shiva. 'The temple town is claimed to be the oldest living city in the world, with 3500 years of documented history.
However, the original Jyotirlinga of Kashi Vishwanath was nowhere to be found. It is said that the old temple was demolished as a result of the Mughal attack. It is alleged that Akbar and Aurangzeb destroyed it many times. In 1669, they then built Gyanvapi Mosque in its place. Later in the 1780s, the present temple was erected a few feet from the mosque by Maratha queen Ahilya Bai Holkar.
3. The Krishna Janmabhoomi Temple (Shahi Idgah Mosque)
The Krishna Janmabhoomi temple is located in the holy city of Mathura, Uttar Pradesh. The temple is said to have been built by Lord Krishna's grandson, Vajra. Ancient Hindu texts say that Mathura is the birthplace of the god, and locals believe that the temple was made 5,000 years ago.
Again during the Mugal era, the temple was allegedly demolished several times during 1017 AD. After being repaired by Hindu Kings the temple was again destroyed by emperor Aurangzeb and the Shahi Idgah mosque was built above the Krishna Temple.
4. Rudra Mahalaya (Jamia Masjid)
This ruined temple of Rudra Mahalaya is located in the Patan district of Gujarat. Located in the town named Siddhpur, the place derives its name from the ruler of Gujarat, named Siddhraj Jaisinh, who built a magnificent Rudra Mahalaya temple in the 12th century AD.
The temple was allegedly destroyed by Allauddin Khilji and later Ahmed Shah I ruined this temple and restored some part of it into the conjoint mosque. Years later, the locals found a shrine and Shiva Linga. This led to the erection or completion of the temple. Then Siddharaj put up the images of many great kings in the temple, along with a representation of himself with an inscription saying that, even if the land was ruined, this temple will never be destroyed.
Again, Mughal king Alauddin Khilji sent a strong army and destroyed the temple complex. The temple was further demolished and the western part was converted into a Jami Masjid by Ahmed Shah I of the Muzaffarid dynasty.
5. Bhojshala ( Kamal Maula Mosque)
Bhojshala is an ancient temple of Mata Saraswati. The temple was built in 1034 AD by Raja Bhoj, the powerful Hindu King whose empire extended from Rajasthan to Odisha and from Madhya Pradesh to Maharashtra. This temple is situated in the Dhar district in Madhya Pradesh, which was the capital of Raja Bhoj.
The process of the Islamic invasion started 36 years before the attack when a Muslim fakir named Kamal Moulana entered Malwa in 1269 AD. He collected information about the Malwa region for 36 years and handed it over to Alauddin Khilj.
Bhojshala was first attacked by Alauddin Khilji in 1305 AD. After the sacrifices of Hindu king Raja Mahakaldev and his soldiers in the battle, Khilji killed 1200 Hindus in Bhojshala as they refused to convert to Islam.
The Islam emperors tried to convert part of Saraswati Temple Bhojshala into a dargah. Today Muslims offer Namaz in this same Vijay Mandir. Later, Mehmudshah intruded on land outside Saraswati Temple and built 'Kamal Moulana Makbara' after 204 years of the death of Kamal Moulana.
6. Adinath Temple (Adina Mosque)
Adinath Temple is located in Pandua, West Bengal. Now known as Adina mosque, it was allegedly built by Sikandar Shah in 1358- 90 AD over a lavish ancient Hindu temple which is now said to be one of India's biggest mosques. The Hindu claim the mosque was originally a Hindu temple of Lord Shiva which was demolished and rebuilt into a mosque.
The name "Adina" of the Adina mosque is also believed to come from the word "Adinath" depicting Lord Shiva.
7. Bhadrakali Temple (Jama Masjid)
Jama Masjid, which was constructed in 1424 CE by Ahmed Shah I, is allegedly a Hindu temple of Goddess Kali. Ahmad Shah I of the Muzaffarid dynasty captured Karnavati in 1411. Located in Ahmedabad, the city's original names were Bhadra, Karnavati, Rajnagar, and Asaval of different ages. The name Bhadra was named after the Goddess, whose temple was built by the Rajput Parmar kings of Malwa (Rajasthan), who ruled this area between the 9th and 14th centuries.
The temple which is now a mosque is built with a large hall for mass prayers.
8. Vijay Temple (Bijamandal Mosque)
Bijamandal Mosque is located in Vidisha, a city in the state of Madhya Pradesh, around 60km from the capital city of Bhopal. Vidisha is famous for its Masjid.
Aurangzeb allegedly demolished the temple in 1658-1707 AD and converted it into a mosque.
9. Several Hindu & Jain Temples near Qutub Minar (Qawwat al-Islam Mosque)
It is believed that Qutub Minar in Delhi was actually Dhruv Sthambh that existed even before the times of King Vikramaditya and had Arabic scripts installed by Qutb-ud-din Aibak between 1191 – 1210 AD, followed by his successors Iltutmish, Alauddin, etc until 1315 AD.
The first mosque near the tower is Qubbat al-Islam or Quwwat al_Islam, Qutubud-Din Aibak, which was allegedly constructed after demolishing the Hindu temple built by Prithvi Raj Chauhan.
The Places Of Worship Act, 1991
The Places of Worship Act, 1991, seeks to prohibit the conversion of a place of worship and maintain its religious character as was at the time of India's Independence on August 15, 1947. Section 4 (1) of the Act states: "The religious character of a place of worship existing on the 15th day of August, 1947 shall continue to be the same as it existed on that day." The Act has been in force since July 11, 1991.
The Act in Section 4 (2) goes on to state that if any suit, appeal, or other proceedings concerning the conversion of the religious traits of any place of worship, existing on August 15, 1947, is pending before any court, tribunal or other authority, the same shall abate. It further stipulates that no fresh proceedings on such matters shall be initiated.
Section 3 of the Act prohibits conversion of a religious place in any manner, even to cater to a particular section of the religion. "No person shall convert any place of worship of any religious denomination or any section thereof into a place of worship of a different section of the same religious denomination or of a different religious denomination or any section thereof," it reads.
The Act, however, exempts any place of worship, which is "an ancient and historical monument or an archaeological site or remains covered by the Ancient Monuments and Archaeological Sites and Remains Act, 1958 (24 of 1958) or any other law for the time being in force".
Section 5 of the Act states that its provisions shall not apply to the Ram Janmabhoomi-Babri Masjid case. "Nothing contained in this Act shall apply to the place or place of worship commonly known as Ram Janma Bhumi-Babri Masjid situated in Ayodhya in the State of Uttar Pradesh and to any suit, appeal or other proceeding relating to the said place or place of worship".
The statement that "praying in a mosque is not an essential part of Islam and namaz by Muslims can be offered even in the open" by a Constitution Bench of the Supreme Court in a 1994 judgment played a role in the Allahabad High Court decision to partition the disputed Ram Janmabhoomi-Babri Masjid site.
Concluding reflections
The "secular" courts in India often dabble into religious matters. Emboldened by the Supreme Court verdict handing over a disputed site in Ayodhya to Hindu claimants, encourage the fanatic Hindu to capture sites in Varanasi and Mathura where the Gyanvapi mosque and Shahi Idgah Masjid are located. Places of Worship (Special Provisions) Act, 1991 sought to freeze the status of places of worship as on August 15, 1947, so that existing suits and proceedings abate and new claims are not entertained. Yet, in flagrant violation of the law, courts are repeatedly allowing proceedings to be initiated.