Historical Development of Favoritism and Nepotism in Pakistan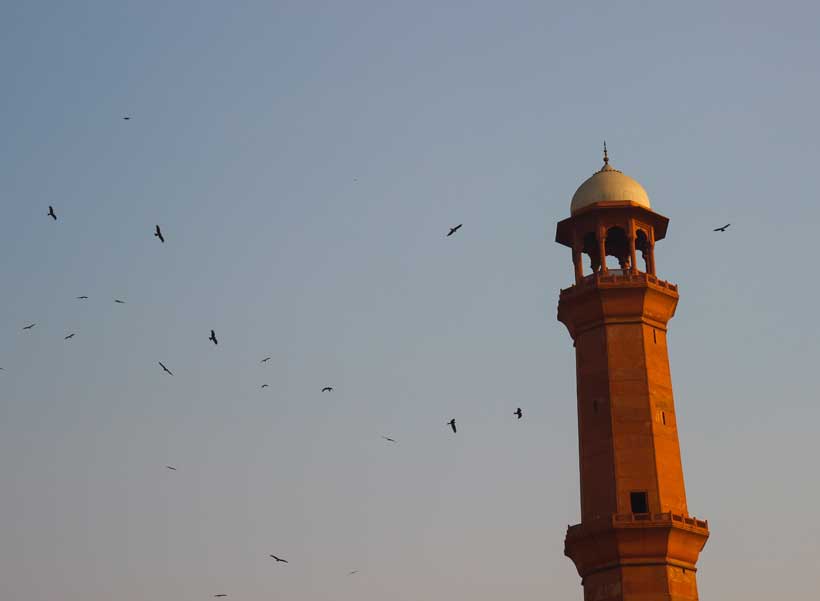 It is said that nepotism is the lowest and least imaginative form of corruption. The worst misuse of power is to favour kith and kin by giving them the best positions even though they do not worth it. Isn't it unfair and unjustified to choose a person just based on personal contacts and relationships? How would it feel when one is not chosen for promotion despite honest and loyal services and hard work? Does relation out weight the merit? Nepotism is destroying the nations, not only because of providing opportunities to unworthy people but also badly violating the rights of the thousands of talented, competent and skilled people. If one talks about Pakistan, it is full of such examples where members of the same family are working in the same place. It is commonly practised in the various companies, politics, cricket, entertainment, even in educational institutes. While Pakistan is considered as a free country that came into being in the name of the ideology of Islam and named the Islamic Republic of Pakistan. But unfortunately, people in Pakistan are not given equal rights. Though nepotism is strictly prohibited in Islam. Quran says: ''O you who believe! Stand out firmly for justice, as witnesses to Allah, even if it be against yourselves, your parents, and relatives, or whether it is against the rich or the poor''.
Since the independence of Pakistan, people have always been a victim of that favouritism and nepotism. Where relatives of a powerful figure ascend to similar power. Moreover, Politics had been used for personal interest rather than the country's benefit and development. If one has a glance on the history of Pakistan, in the era of Sikander Mirza who was the governor-general of Pakistan at that time. He dismissed five prime ministers within the span of three years from 1955 to 1958 and made premiership a joke. His first target was Mohammad Ali Bogra who was replaced by Chaudhry Muhammad Ali but within one year he was also replaced by Hussain Shaheed Suharwardi then he was replaced by Ibrahim Ismail Chandigarh. After two months, he was also dismissed and on his place, Malik Feroz Noon became the prime minister of Pakistan. This incident was a shame for our country's democracy. On this, Prime Minister of India Nehru ironically commented that "I don't change Dhooti as fast as Pakistan changes its Prime Ministers". He didn't concern about Country's image but only cares for his interest and left a stain on the history of Pakistan.
One can also see the clear image of nepotism in today's political parties like the Pakistan People's Party (PPP). Just opposite to its name ''PEOPLE'', it is run by Bhutto family particularly. Bilawal Bhutto Zardari the current chairman of the party is the son of Mr Asif Ali Zardari (former President) and Muhatarma Benazir Bhutto (former Prime Minister) and she was also the daughter of Zulfiqar Ali Bhutto (former Prime Minister of Pakistan). Another party is Pakistan Muslim League-Nawaz (PML-N) and it is run by the Nawaz family. Nawaz Sharif was the former Prime Minister of Pakistan and his brother Shehbaz Sharif who was Chief Minister of Punjab, his wife Kulsoom Nawaz (NA-120 candidate), his daughter Maryam Nawaz (NA-127candidate), his son-in-law Capt. Ret. Safdar (NA-14 candidate). And then Shehbaz Sharif's son Hamza ShahbazSharif (PP-126 candidate) whose close relative Ishaq Dar was the Finance minister of Pakistan. Now, this Shareef family should stop spreading their Shareef children and give chance to other youngsters of the nation. Then comes the Pakistan Tehreek-e-Insaaf (PTI) that also created an example of nepotism: in a by-election, PTI fielded Ali khan Tareen son of Jahangir Tareen who was disqualified by Supreme Court rather than giving chance to another one.
Everyone talks about equality and welfare of the public and come up with the slogan of justice but do they keep their promises? Who is responsible for it? It looks nepotism is a natural process everyone will avail if given the chance. But who is giving them the chance? Do people use their "Right of VOTE" in a proper way? This doesn't end here Discrimination has tightened their roots in the cricket also. The Pakistani cricket team is representing Pakistan in all over the world. So Pakistani youngsters have a keen interest in showing their talent to the world. From starting there have been a lot of best cricketers in the team, who have made their names remarkable in history. But one thing should be highlighted here is that in the Seventy-two years of cricket history of Pakistan Sindhis and Balochs are not selected in the team, despite having talent and skills. Why have they remained deprived of this great field? Was there not a single person from these tribes worth considering for the national cricket team since its inception? They should raise voice for their rights and stand against this discrimination. Therefore, It is requested to the Chief-of-patron of Pakistan Cricket Board, PM Imran Khan to give chance to youngsters of Interior Sindh and Balochistan as they also can contribute and consecrate their efforts in glorification the of Pakistan.
Unfortunately, even educational institutes are not free of this fatal disease of nepotism and favouritism. Education is considered as the only source of progress and development of any country. Despite polishing and improving educational structure, this system is manipulating the education. In universities, it is common practice that influential people are giving vacant posts to their relatives or in admission criteria they have reserved seats for their kith and kin. This is the reason that poor talented students are extremely worried about their future. Not only universities but also other organizations, companies and departments have been practising nepotism. The system has become so much corrupt that a large number of educated youth have engaged themselves in criminal activities and ruined their future. So who should be blamed for this system? This is our collective responsibility at least perform our part of the job with sincerity, improve our education system, and Support the young talent and give them opportunities to show their abilities and work for the country instead of dragging them back. Since the establishment of Pakistan brilliant minds have always been pushed back even killed, if a chance is given to them the history of Pakistan will be different. Therefore, all have to understand the changing dynamics of the world and it is not a time of division but it's time to be unite and work together for the development, progress, and stability of the country.
Immediate broad-based Reforms needed in the Political system of Pakistan
Opposition parties have launched a comprehensive campaign to de-seat the PTI Government by its grand show of power on 16 October 29020 at Gujranwala. All major opposition parties attended the Jalsa, and opposition leaders delivered speeches, criticizing the PTI government and even the military.
In a democratic country, it is common practice for that opposition to criticize the ruling party. Pakistan, with no exception, has a long history of agitations, protests, strikes, criticizing, rallies, blames on the ruling party, from opposition parties. Even PTI also played a very aggressive role as the opposition party in 2014, against the Government of PML-N. It was the longest Dharna in the history of Pakistan, and the first time protesters entered into Parliament house, PTV, Pak. Secretariate and sensitive areas, etc.
But the current behavior of opposition since 16 October is even more severe and blame on Pakistan Military is rather unacceptable. However, PTI ministers are also giving irresponsible statements. The ruling party must maintain political temperature under control. The opposition wanted to create chaos and confrontation, but the ruling party should mild-down the conflicts and manage the situation to complete its tenure. Either the ruling party's ministers, spokespersons, advisors are unaware of consequences or lacking the understanding of the real issue.
Till this moment, the masses of Pakistan are not convinced with the narrative projected by the opposition parties, but neither happy with the ruling party. The common man is concerned with the issue he faces daily – inflation, price-hike, jobs, health care, education, social justice, and welfare. The ruling party failed to deliver, and the common man kept suffering.
Indeed, the masses do not love opposition, but neither the ruling party. It is their sufferings, which might help the opposition to convince them to stand the Government.
The majority of people are still admiring PM Imran Khan and believe that he is honest and a man of integrity. Yet, he failed to recover the economy or provide any relief to the common man. He was unable to recover to looted money from corrupt politicians of past governments. He also failed to punish the national criminals too. However, the people of Pakistan acknowledges his contribution toward foreign policy, Kashmir issue, and International relations, where Pakistan's narrative was projected appropriately and improved the county's image.
The people of Pakistan think that all wrongdoings by the ruling party are due to his wrong cabinet, nothing to do with PM Imran Khan himself. His economic team, imported and landed by helicopter, are failed to revive the national economy. Although the oil prices in the international market have dropped to record low levels, even minus yet, Pakistan could not improve its economy. Even due to the Pandemic, Global Financial Institutions have extended a helping hand, yet, Pakistan could not improve its economy. The Sugar crisis or Wheat crises are traced back to the ruling elite, and responsible is sitting on the right and left side of PM.
The intellectuals of the nations think that PM Imran Khan might be a pious person. Still, he is responsible for selecting his team – consisting of foreign nationals, dual nationals, elect-ables, corrupts, and incompetents ministers and advisors. It was his choice, and he could have refused to take anyone into his team if he was not satisfied fully. If there were some pressures from certain quarters, he should stand against such pressure. He should have judged the person before admitted into his team. He knows the importance of merit, and he has announced on several occasions the importance of merit. Even though if he misjudged anyone and admitted into his team, but it is never too late; as soon as he understands the person and found unsatisfactory, he can change immediately.
The country is passing through a very critical era, the geopolitics are changing too rapidly, challenges are enormous, and time is too short. Pakistan can not afford the luxury of any mistake anymore. The nation needs unity, the right policies, appropriate reforms, legislations, merit, and consistent hard-work. Attention may not be diverted and struggle with a clear focus and pre-set goals. Divide, intolerance, extremism, corruption, incompetency are the curse for a nation, must be averted.
Although PM Imran Khan is a visionary leader and has all the leadership qualities to lead the nation, but alone may not be able to achieve anything. A strong team, equipped with knowledge, wisdom, patriotism, honesty, and integrity, needs the time. Reforms based on proven successful experience, addressing the futuristic issues are required urgently. The nation has the potential to revive its past glories.
Power Politics and Democracy in Pakistan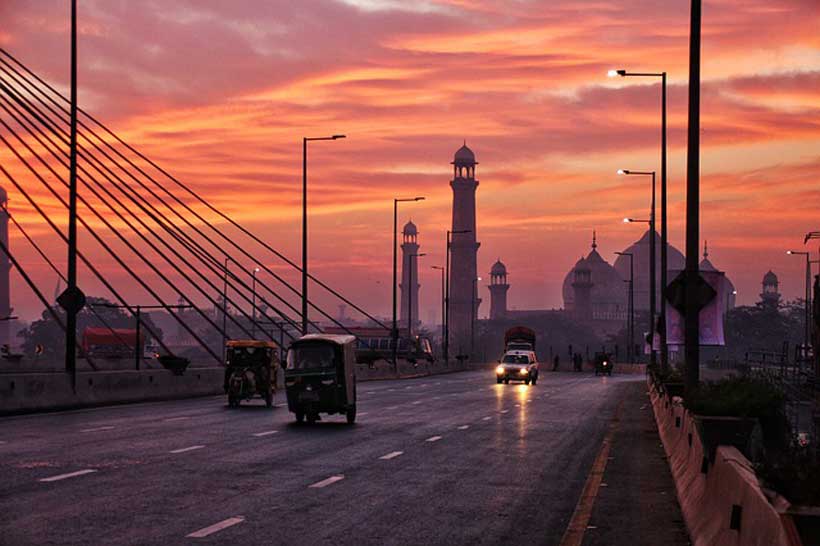 Pakistan politics is boiling hot nowadays, as, all parties conference which was hosted by Pakistan Peoples Party resulted into formation of an alliances named as "Pakistan Democratic Movement". The agenda of Pakistan Democratic Movement (PDM) was set to overthrow the "selected" but not "elected" government of PTI's government under the leadership of Imran khan. PDM comprises of different activities like Parties corner meetings, protests and final and distinctive long March in the beginning of January 2021. The gathering of all opposition parties under a single umbrella is an achievement for opposition stake holders.
To implement the agenda of PDM, on 16 Oct 2020,A power show was arranged in which leaders told Imran Khan that his government's is up. All the leading leaders including Maryam, Bilawal and Fazal Ul Rahmantook the stage to lash out at PM Imran Khan. Moreover, the PPP chairmen outrageously outspoken about the role of Military establishment in domestic politics. He referred to the PM Imran khan's statement that
" civilian government and the military leadership are on the same page", Bilawal said that the selected and selectors will have to come on the opposition page."
The Ex Prime Minister, Nawaz Sharif Openly criticized the COAS, Qamar Javed bajwa and Intelligence agencies head by taking their names and accused them of bringing Imran into power.
The benchmark in civil-military relations in Pakistan merely states that civilians have a distinctive right to be wrong in political affairs. Mostly, pro-military advocates that civilian political leaders have not done their job in providing security, economic development and social cohesions. Civil-military relationships have seen many ups and downs in the past since establishment of Pakistan. In 70 years of age, Pakistan have seen thrice time Dictatorship and very less democratic rule. Generally, in Pakistan politics it is said
" The road to power in Pakistan passes from Rawalpindi but not from the Parliament".
Recently, political parties are criticizing the disturbing role of Military establishment in national politics. This is not a new phenomenon but a common tool of opposition parties to maneuver the narrative. If we turn the pages of history then it is revealed that the leaders of prominent parties are production of military giant.
"The current ruling party PTI chairmen addressing a press conference in the capital said that election 2013 was massively rigged and accused the army of helping the PML-N to win the elections and paved the way for Nawaz Sharif to become a Prime Minister for third time and name brigadier Ranjha for personally supervision of the job to ensure the PML-N as a single largest party."
But, it was the same Imran Khan, who praised the Army and showed consent to invite them for the supervision of elections. He has identified and analyzed the situation that without establishment support, it was impossible to come in power and it is evident how both parties are supporting each other for their interests. The prominent support came on the screen when prime minster and cabinet fully supported the extension bill of Chief of Army Staff.
There is power politics running even within the military institutions over the extension of present chief of army staff because some of Generals were not showing willingness over this action. A group of personnel, who are not satisfied with the extension of Bajwa, is striving to exert pressure on government. The dissent forces are playing cards by using old and manipulative tools to achieve real motives. The same thing was happening when Imran Khan was on strike and frequently using Word "third empire " to decide the political future of Pakistan.
"With old techniques and new faces, backdoor forces are playing out their roles to prove that politics is a dirty garbage of road, to create opportunities to come out of box for more stakes to protect individual as well as a specific group interests."This implies that military is not for war but to fix the broken system. The tactics have been changed but the objectives are same as it were to consolidate more power. Although, constitution of Islamic Republic of Pakistan provide a straight forward directions about the functions of institutions and military is nothing to do with political affairs except defending borders. Undoubtedly, Pakistan is a security state and surrounded by the hostile environment. Pakistan military is should be taken on board while deciding the security issues but they should not be allowed to interfere in the political issues of state.
When we look towards the Pakistan democratic Movement, we see the politicians are the people who have been ruling the Pakistan for almost 20 to 30 years particularly in Sindh, Punjab and Center. Most of them have visited the jails over corruption allegations and pro Imran people argue that they are pressuring the government to get rid of all cases filed against them. On the other hand, PM is not taking this movement seriously as government is fully backed by establishment. In addition to this, PM khan called it a interests group which want NRO from government to protect their historical corruption. In contrast, Pakistan Democratic Movement openly calling for a traditional democracy in Pakistan. Interestingly, this group consists of left, right, central and extremist religious parties. It is a golden opportunity for opposition parties to exploit the economic conditions as government is in difficult situation to handle the economic conditions. The price hike, unemployment and bad governance is adding fuel into the fires for government. Shrinking Economy under the IMF policies demanding high taxes for regulations.
The question is that if political parties are serious about democracy then they should come to the Parliament and make such arrangements which could fulfill the gaps particularly in electoral process. It is no doubt that real democracy exists where representatives are elected not selected. If the political leaders are really keen to fix the system then they should join the hands to move forward for the betterment of Pakistan but not for personal interests. If it does not happen and same situation prevails as it has been prevailing in the past then powerful and hegemon institution would never let the political parties to fix the system.
Human rights violations in India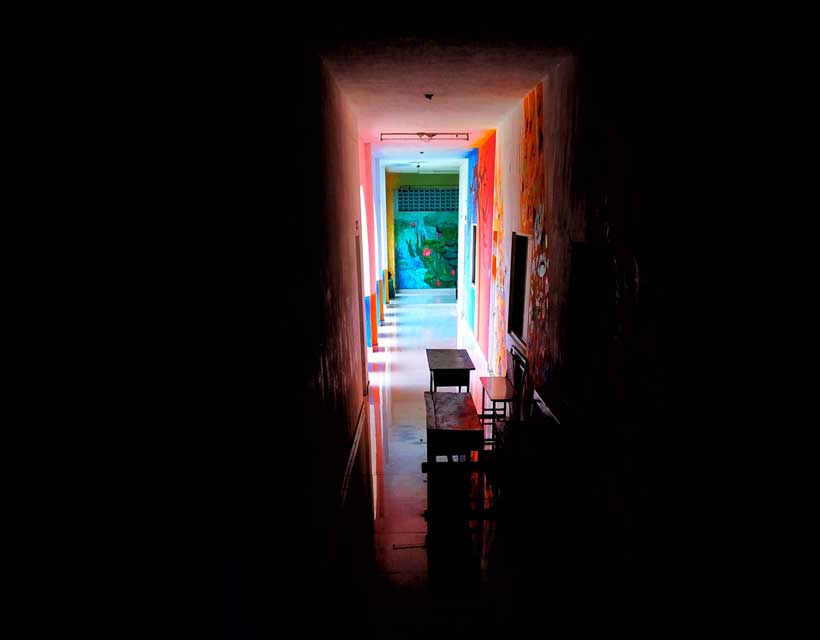 In yet another damning report, the United Nations' High Commissioner for Human Rights, Michelle Bachelet expressed `concern over restrictions on Non-governmental Organisations, arrests of activists and implications of Citizenship Amendment Act.
She `appealed to the Government of India to safeguard the rights of human rights defenders and NGOs, and their ability to carry out their crucial work on behalf of the many groups they represent'. She `expressed regret at the tightening of space for human rights NGOs in particular, including by the application of vaguely worded laws that constrain NGOs' activities and restrict foreign funding'. Besides, she `cited as worrying the use of the Foreign Contribution Regulation Act (FCRA), which a number of UN human rights bodies have also expressed concern is vaguely worded and overbroad in its objective'. The Act prohibits `receipt of foreign funds "for any activities prejudicial to the public interest'. But, it leaves vague definition of the `public interest' ad `prejudicial' to wild imagination of police officers.
The Act, which was adopted in 2010 and was amended last month, has had a detrimental impact on the right to freedom of association and expression of human rights. Amnesty International was compelled to close its offices in India after its bank accounts were frozen over alleged violation of the FCRA. Bachelet noted, `The FCRA has been invoked over the years to justify an array of highly intrusive measures, ranging from official raids on NGO offices and freezing of bank accounts, to suspension or cancellation of registration, including of civil society organizations that have engaged with UN human rights bodies. ..Constructive criticism is the lifeblood of democracy. Even if the authorities find it uncomfortable, it should never be criminalized or outlawed in this way.'
India keeps the UN in dark: The UN Human Rights Committee oversees implementation of the International Covenant on Civil and Political Rights to which India is a party. The Committee found that India did not `show the specific nature of the threat or risks posed, and limit its responses to those necessary and proportionate to address such threat or risks' . India was bound to explain to the Committee that it was invoking `national security and protection of public order as a reason to restrict the right to freedom of association'.
The Committee noted that `more than 1,500 people have reportedly been arrested in relation to the [CAA] protests, with many charged under the Unlawful Activities Prevention Act – a law which has also been widely criticized for its lack of conformity with international human rights standards'.
Bachelet drew attention to arrest and continued detention of the 83-year-old Catholic priest Stan Swamy, a long-standing activist engaged in defending the rights of marginalized groups, despite his poor health. She urged India `to ensure that no one else is detained for exercising their rights to freedom of expression and peaceful assembly, and to do its utmost, in law and policy, to protect India's robust civil society'.
A bird's eye view of India's anti-human laws: India claims to be the "world's greatest democracy". But, the shiny face of democracy has been disfigured by repressive Indian laws like: (1) Indian Armed Forces (Special Powers) Act, (2) Terrorist-Affected Areas (Special Courts) Act, (3) Terrorist and Disruptive Activities (Prevention) Act, 1987 (TADA), and (2) Prevention of Terrorism Act, 2002 (POTA).
The aforementioned laws clothed police and security/armed forces with emergency powers without explicitly abrogating people's fundamental rights under the Indian Constitution (a fundamental right cannot be usurped or altered).
POTA is successor to TADA. The TADA remained in force between 1985 and 1995 (modified in 1987) under the background of the Punjab insurgency and was applied to whole of India. The Act had a sunset provision for lapsing after two years post-commencement, which it did on 24 May 1987. The POTA is just old wine in new bottle. It does not repeal fake cases under TADA. Indian media termed POTA as "draconian'. Verily so as penalties under this law are akin to those stipulated in Draco's code of 610 BC to forestall future revolts by common men. The code provided death penalty for even trivial offences like stealing an apple, or an earthenware utensil.
The POTA attaches evidentiary value to the telephonic, telegraphic and internet conversations. The brutality of the law was brought into limelight when S. A. R Geelani, a Kashmir lecturer in Delhi University was implicated for attack on the Indian parliament (December 13).
POTA was employed to frame cases against several other Kashmiri leaders _ Yaseen Malik, Syed Ali Geelani et al. Despite his frail health (ailing kidney, heart with right ear subjected to micro-surgery), Malik was arrested on March 25 under POTA for receiving ISI's money when he was addressing a press conference at the Hurriyat office. The court acquitted him with observation that there is not an iota of believable evidence against him.
Syed Geelani and his journalist son-in-law, Iftikhar Gilani also were detained under POTA. Funny charges on senior Geelani included: (1) "Being a member of Jamaat-e-Islami, he criticised US war against Afghanistan, and described himself as Pakistani".
Iftekhar Geelani was detained for violation of Official Secrecy Act for possessing information about Indian troops' movement of pre-1996 period. The alleged information was available on the internet. Having failed to make a case against him, police charged him under the Pornographic Act!
POTA features: In what follows, we would review significant features of POTA. It usurps Constitution-of- India safeguards for fundamental rights (part 3, articles 13-35). The rights include "life and liberty of the person" (article 21) and "freedom of expression" (article 19). The POTA also violates article 21 which provides that "no person shall be deprived of his life or personal liberty except according to procedure established by law".
TADA was meant to suppress the Sikhs' freedom movement. POTA is intended to stifle Kashmiris' freedom movement. Due to heavy opposition from the NHRC, human rights organisations and political parties POTA was not introduced as a bill in parliament. Instead, it was promulgated as POTO, Prevention of Terrorism Ordinance.
POTO became POTA on March 26, 2002. POTA as a modified version of TADA, with similar inconsistencies in protection of human rights.
The POTA violates international-human-rights standards, which provide the framework for international protection and promotion of human rights. It is also incompatible with international human rights standards and treaties, particularly the International Covenant on Civil and Political Rights (ICCPR), to which India is a party.
India has signed but not yet ratified the UN Convention against Torture and Other Cruel, Inhuman or Degrading Treatment or Punishment (CAT) to validate torture under POTA. However, notwithstanding non-ratification, adherence to international human rights standards has been upheld by the Supreme Court of India in a number of decisions (for example, Vishaka & Others vs. State of Rajasthan & Others: 1997(6) SCC24).
The Telegraph Act makes intercepts inadmissible as evidence. But POTA allows it. Other rights-suffocative features of POTA include: (1) vague definitions, (2) insufficient pre-trial and trial safeguards, (3) threats to freedom of association and freedom of expression. Ensuing paragraphs highlight the features.
VAGUE DEFINITIONS: Section 3(5) of the POTA, while criminalizing membership of a "terrorist gang" or a "terrorist organisation," does not clearly define what these terms mean. The crime is considered complete upon proof of membership.
Thus POTA provides for criminal liability for mere association or communication with suspected terrorists or expressing political opinions without the possession of criminal intent. Obviously, the section is repugnant to ` the right to freedom of association' enshrined in Article 22 of the ICCPR.
Section 3(8), purports to punish those in possession of information of material assistance in preventing a "terrorist acts". Failure to provide such information is punishable by up to three years' imprisonment.
Section 4 of POTA allows legal presumption that if a person is found in unauthorized possession of arms in a "notified area," he/she is automatically linked with terrorist activity. This along with other provisions undermines the basic right to be presumed innocent until proven guilty.
ARREST: Section 48(2) provides for pre-trial police detention for up to 180 days. This provision contradicts Articles 9(2) and 9(3) of the ICCPR which require that all arrested people be promptly informed of the charges against them and that they are entitled to trial within a "reasonable time", or release.
TORTURE: Torture in police custody is a well-known fact. Section 32 provides that confessions, even those under duress or torture, made to police officers are admissible in trial. This violates Indian Evidence Act, article 14(3) (f) of the ICCPR and article 20(3) of the Constitution of India.
Section 56 of the Ordinance provides for protection from punishment and blanket immunity to police officers who use torture or cruel, inhuman or degrading treatment during interrogations. POTA obviously contradicts India's repeated promises that she is dedicated to eradicating torture".
Efforts on the anvil to refine POTA are nothing but palliatives to cure police brutality. Hence, they are not worth discussing. When asked about the POTA, in an interview to The Hindu, Dato' Param Cumaraswamy, former United Nations Special Rapporteur on Independence of Judges and Lawyers said: "Past experience had shown that draconian legislations did not provide much safety to the state against terrorists or militants but were used only to protect the safety of the government in power". He added, "My concern is that extensive powers given to the executive can always be abused without there being any independent judicial review".
Conclusion: India uses its draconian laws to gag dissent. The Hindu-monk chief minister of India's northern state of Uttar Pradesh regards a cow as a citizen. He directed the police to register cases under National Security Act for offences concerning a cow. One hundred and forty cases were soon registered to terrify the Muslim.
The inescapable conclusion from the above analysis is that the POTA is meant to gag political dissent and crush freedom movements. It baffles one's imagination that POTA has the same goal as Draco's code had 2, 613 years back that is "crush common men's revolt by use of brutal force". POTA is unnecessary in view of India's other equally draconian laws like Indian Armed Forces (Special Powers) Act and Terrorist-affected Areas (Special Courts) Act. These laws allow pre-trial detention of "suspected militants" without disclosing reasons and house searches without warrants. An arrestee is considered guilty until he is proved innocent. An appeal against POTA lies to the inaccessible Supreme Court.