Fighting the Virus is a matter of survival Instead of politics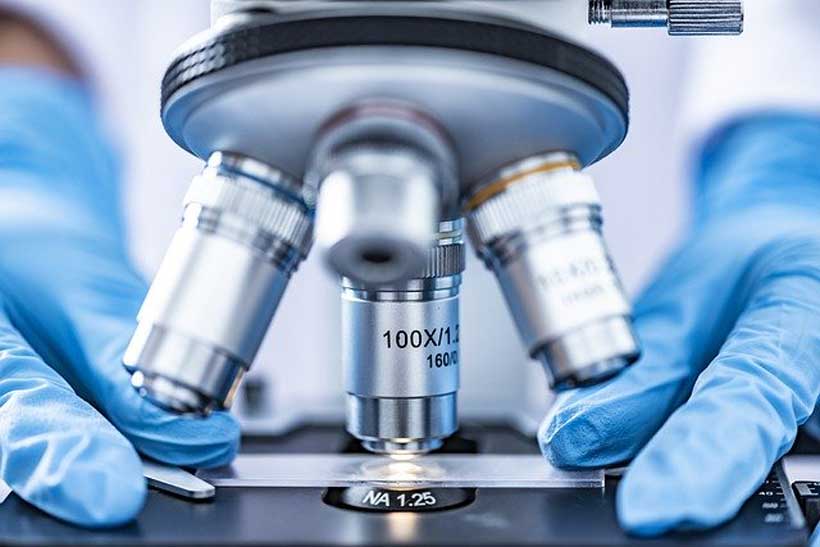 Corona virus has spread in more than 200 countries and territories around the world. The global confirmed cases have reached nearly 1.7 million Worldwide. World Health Organization (WHO) has declared the Corona Virus out break as a Global pandemic. This means the epidemic has become a common challenge for all the human beings. However the incessant smearing of China by some of the western governments and media at the onset of the out break can be deemed another kind of epidemic. I have summarized some typical Negative arguments, targeting China in international public opinion.
On January 31, US Republican Senator Tom Cotton, Claimed on his twitter that corona virus is "bio weapon" leaked from a lab in Wuhan, China. However his argument is barely endorsed by the main stream western opinion makers. Experts from renown Universities and institutions across the world said the conspiracy theory is untenable. A bio weapon experts from MIT points out, the corona virus does not meet the pre-requisites to be referred as a bio weapon. Because a good bio weapon needs to be highly lethal but with minimal communicability. The international acclaimed medical journal The Lancet also issued a joint statement, signed by 27 top global health scientists, the statement states that corona virus is originated from wild life, in fact the origin of COVID-19 remains unknown. As it should be left at scientists disposal to make the final judgment. On February 03, the Wall Street Journal published an article titled "China is the real sick man of Asia". The Chinese were historically referred as the "sick man of Asia" by the western powers. Since the founding of the People's Republic of China 1949, the country's public health care has improved dramatically, Malignant infectious diseases such as smallpox and schistosomiasis were quickly eradicated. Chinese not only built a better health care system for itself but also sent medical aid teams worldwide to support the battle against epidemics such as Ebola. On February 02, Der Spiegel, a Germany's largest weekly magazine released its latest issue featuring the "Corona Virus" on the cover. Beneath the coronavirus was the headline " Made in China" in big yellow letters while adapting yellow peril theory a form of xenophobia.
However in the era of globalization human civilization has shifted from old "Zero-Sum game" paradigm East vs West yellow vs white. When facing Public health emergencies, no race can stand above. It is only through cooperation that human beings can defend the epidemics.
On February 20, Real Clear Politics, published an article saying the Chinese government during epidemic is reminiscent George Orwell's 1984. The following reasons explain why such an opinion can find a market in western society.
First people tend to believe stories they were familiar with, most people know the story of 1984, but not many in the world known much about China. Western media uses stories familiar to the westerns, to draw a comparison, Secondly this is a result of a reports catering to the western audience. For western audience " a terrible China". Who would not want some sensations and excitement in a mundane life? Third the west is blinded by their ideologies.
At the beginning of this out break, some western media outlets, such as Atlantic believed that the "Western democratic system" is better at fighting the virus. New York Times criticized the China's lockdown as hurting people's liberties, however facts have proved that the corona virus outbreak that befell in Wuhan, can happen anywhere in the world.
Fighting the virus is the matter of survival, rather than politics. The biased reports from west have impeded the rest of the world from discerning the severity of the epidemic. Misleading people in the west to believe that the democracy can somehow make them immune from the outbreak. Along with the outbreak comes the stigmatizing of china, since March 16, US President Trump started to use the raciest rhetoric "Chinese Virus" to COVID-19. Later he use this phrase multiple times during his press conferences.
The WHO has officially named Novel Corona Virus as COVID-19 as early as February 11. According to the medical rules the virus should not involve geographic locations, animals, individuals or groups to avoid discrimination. Despite wide criticism, Trump claimed this is not discrimination because the virus came from China. A photo from Washington Post reporters revealed that Trump has manually crossed out the word corona and replaced it with Chinese in his briefing note. His speech fueled the xenophobia and hate speech towards Asian Americans. Trump's "Chinese Virus" phrase appeared after the US stock triggered "circuit breaker" for the third time within 10 days, and the number of confirm cases in US sky-rocketed. The Trump administration's constant shifting blames to China is a visible attempt to conceal its own failure in containing the epidemic in the US.
ON March 24, growing criticism, Trump announced to stop using "Chinese Virus". For the past few months China did what's necessary to protect its people's lives, its efforts and sacrifices were repeatedly questioned, smeared and defamed. China instantly swung into action to the lockdown of Wuhan on January 23, at the outset of the Virus outbreak, Built makeshift Hospitals, closed public places such as schools, markets, parks and cinemas and used necessary means to trace the infections. WHO experts has affirmed China's achievements in containing the epidemic."If it weren't for China's efforts, the number of cases outside China would have been very much higher" WHO. But their remarks were distorted as "favoring China". "The coronavirus crisis is raising questions over China's relationship with the World Health Organization", By CNN.
As a situation in China improves Europe has now emerged as the new epicenter of the pandemic. Western nations finally realized they are equally vulnerable to the virus and began to emulate China's footsteps in enforcing lockdown and building makeshift hospitals. At the same time, China is offering help within its capacity to the world. Virus transcends borders, it doesn't care about ethnicity, wealth, or political ideologies. It's vital to stop stigmatizing and blaming each other and join hands to fight against COVID-19 our common enemy.
The Social Innovators of the Year 2022
The Schwab Foundation for Social Entrepreneurship announced today 15 awardees for social innovation in 2022.
From a Brazilian entrepreneur using hip-hop to turn Favela youth away from crime, a Dutch nurse revolutionizing home healthcare and a park ranger turned tech founder using Minecraft to revive Australia's Indigenous culture, the 2022 Social Innovators of the Year includes a list of outstanding founders and chief executive officers, multinational and regional business leaders, government leaders and recognized experts.
The awardees were selected by Schwab Foundation Board members, including Helle Thorning-Schmidt, Prime Minister of Denmark (2011-2015), and social innovation expert Johanna Mair, Professor of Organization, Strategy and Leadership at the Hertie School of Governance in Germany, and H.M. Queen Mathilde of Belgium, Honorary Board Member, in recognition of their innovative approach and potential for global impact.
"The Social Innovators of the Year 2022 represent a new ecosystem of leaders who are driving change and shifting organizations and systems towards a more just, inclusive, sustainable future," said Hilde Schwab, Co-Founder and Chairperson of the Schwab Foundation for Social Entrepreneurship.
The Schwab Foundation's unique community of social innovators dates back more than two decades to 1998 when Hilde Schwab, together with her husband Klaus Schwab, Founder and Executive Chairman of the World Economic Forum, created the foundation to support a new model for social change, combining often-overlooked values of mission, compassion and dedication with the best business principles on the planet to serve the most disadvantaged people on earth and build a better society.
Today, the foundation has a thriving community of 400 global social entrepreneurs that have impacted the lives of 722 million people in 190 countries. They offer access to healthcare, education, housing, finance, digital skills and advocacy networks resulting in job creation economic opportunity, improved health and stability.
To help the social enterprise sector increase its reach in response to the COVID-19 pandemic, the Schwab Foundation established the COVID Response Alliance for Social Entrepreneurs early 2020, representing 90+ members and an estimated 100,000 entrepreneurs as the largest collaborative in the sector.
"This year's Schwab Foundation Awardees demonstrate that through values-based approaches centring on inclusivity, collaboration, relationships of trust and long-term sustainability, we have proven ways of changing institutions and mindsets, and disrupting traditional ways of working that hold systemic barriers in place," said François Bonnici, Director of the Schwab Foundation for Social Entrepreneurship.
The 2022 Schwab Foundation Awards are hosted in a long-term partnership with the Motsepe Foundation, founded on the philosophy of "Ubuntu", the African concept of giving and caring for your neighbour and other members of your community.
"I strongly believe social entrepreneurship, combined with local innovation and technology, can create meaningful change and recovery in Africa and many developing nations. At its core it is about bringing together the best of business discipline and efficiency with the best of human and social values. We need this synergy, now more than ever," said Precious Moloi-Motsepe, Co-Chair, Motsepe Foundation and Chancellor of the University of Cape Town.
The 2022 awardees are:
Social entrepreneurs
Founders or chief executive officers who solve a social or environmental problem, with a focus on low-income, marginalized or vulnerable populations.
Ashraf Patel, Co-Founder of Pravah and ComMutiny Youth Collective (CYC), India: For almost three decades, Patel has nurtured inside-out youth leadership with collective organisations. This ecosystem has co-created the right space, context and narrative that has reached over 15 million young people.
Celso Athayde, Founder, Central Unica das Favelas (CUFA) and Chief Executive Officer, Favela Holding, Brazil: One of Brazil's best-known social entrepreneurs, Athayde founded the nation's largest social enterprise focused on favela communities, using music and sport to transform their lives.
Jos de Blok, Founder, Buurtzorg, Netherlands: de Blok is revolutionizing nursing around the world with buurtzorg, meaning neighbourhood care, which puts nurses and patients at the heart of its social enterprise model.
Kennedy Odede, Founder and Chief Executive Officer, SHOFCO (Shining Hope for Communities), Kenya: Passion, 20 cents and a soccer ball were the building blocks for Odede's social enterprise SHOFCO, which is transforming urban slums and providing economic hope.
Marlon Parker, Co-Founder, Reconstructed Living Labs (RLabs) and Rene Parker, Chief Executive Officer and Managing Director, RLabs, South Africa: Marlon and Renee Parker grew a Cape Town community project helping ex-convicts into a global social enterprise that has helped around 20 million disadvantaged people by offering tech skills, training, funding and workspaces.
Mikaela Jade, Founder and Chief Executive Officer, Indigital, Australia: From park ranger to tech founder, Jade founded Australia's first Indigenous edu-tech company using augmented and mixed realities to preserve and teach Indigenous culture and history.
Rana Dajani, Founder and Director, Taghyeer/We Love Reading, Jordan: Dajani sparked a global reading revolution, training female volunteers to read to kids. We Love Reading now operates in 56 countries, benefiting nearly half a million children.
Wenfeng Wei (Jim), Founder and Chief Executive Officer, DaddyLab, People's Republic of China: "Daddy Wei" is a social media champion for safer consumer goods. His enterprise DaddyLab is a one-stop shop for trusted product testing, consumer rights advice for families.
Corporate social intrapreneurs
Leaders within multinational or regional companies who drive the development of new products, initiatives, services or business models that address societal and environmental challenges.
Gisela Sanchez, Corporate Affairs, Marketing, Strategy and Sustainability Director, Bac International Bank and Board Member, Nutrivida, Costa Rica: Nutritional food firm Nutrivida, the brainchild of Gisela Sanchez, combats a lack of vitamins and minerals in the diet, known as hidden hunger, that affects 2 billion people.
Sam McCracken, Founder and General Manager, Nike N7, USA: A member of the Assiniboine and Sioux Tribes from the Ft Peck Indian Reservation in Montana, McCracken founded Nike N7 20 years ago with a vision of using the power of sport to promote cultural awareness. It demonstrates Nike's commitment to diversity, equity and inclusion with the Indigenous populations of North America. Today, N7 has benefited more than 500,000 Indigenous youth.
Public social intrapreneurs
Government leaders who harness the power of social innovation social entrepreneurship to create public good through policy, regulation or public initiatives.
Pradeep Kakkattil, Director of Innovation, UNAIDS, Switzerland: Kakkattil founded global platform HIEx to link innovators, governments and investors and find solutions to global healthcare problems, from COVID diagnosis to the cost of medicines.
Sanjay Pradhan, Chief Executive Officer, Open Government Partnership (OGP), Global: Pradhan has been a tireless champion of good governance and fighting corruption, leading a partnership of 78 countries, 76 local governments and thousands of civil society organizations that are working together to make governments more open and less corrupt.
Social innovation thought leaders
Recognized experts and champions shaping the evolution of social innovation.
Alberto Alemanno, Professor of Law, HEC Paris and Founder, The Good Lobby, European Union, France: Alemanno is passionate about overcoming social, economic and political inequalities. His civic start-up, The Good Lobby, kickstarted a movement for ethical and sustainable lobbying.
Adam Kahane, Director, Reos Partners, Canada: Kahane is a global leader in helping diverse teams of leaders work together, across their differences, to address their most important and intractable issues. He has facilitated breakthrough projects in more than 50 countries on climate action, racial equity, democratic governance, Indigenous rights, health, food, energy, water, education, justice and security.
Hahrie Han, Stavros Niarchos Foundation Professor of Political Science, Inaugural Director of the SNF Agora Institute, Johns Hopkins University, USA: Han is a leading academic and author on collective action and the way citizens can collaborate to solve public problems and influence policy, from immigration to voting rights.
Grace and a Tennis Celebrity
Among the character traits we cherish in fellow humans, grace is often more noticeable in its absence. The recent saga of a Serbian tennis player and his manner of entry into Australia and subsequent events come to mind. A champion athlete cannot help but serve as an ambassador for his country, and in Serbia's case, after the horrors of the Yugoslavia civil war and its prominent role, it is a country that needs all the help it can get.
Novak Djokovic is ranked number one in the world and is in Australia to defend his title. He appears to have lied on his Australian entry form: False declarations are grounds for revoking a visa, and immigration officials acted. But as world number one, he is a draw for the tournament … and money talks — he is already scheduled to play his first match as this is written.
Mr. Djokovic's lawyers went to court which overturned the immigration officials' order against him on the grounds they had not followed proper procedure. Then the immigration minister, Alex Hawke, who had been thinking about canceling his visa actually did. So it's back to court.
But it gets worse: Djokovic has not been vaccinated. He claims that having had the illness, he is immune. Scientists have found that to be of short duration.
He also broke isolation rules after he had tested positive, particularly by not isolating himself, thereby endangering his contacts. Cavalier his behavior maybe, perhaps careless but possibly a sense that rules are not for celebrities, only for lesser mortals.
That it caused a sense of outrage is apparent. A leaked video has a couple of news anchors discussing Djokovic in not very flattering terms: "Novak Djokovic is a lying, sneaky asshole", says one. Yet the comment also is evidence of a coarseness that has gradually pervaded language.
In the meantime, Mr. Djokovic's father has his own take on the affair. He calls it a conspiracy to prevent his son from breaking the previous record of 20 Grand Slam title wins held by Rafael Nadal and Roger Federer because they are all against Serbia. But Serbia, which still believes in little Jesus and is thus protected, will prevail.
Would aphorisms like 'a storm-in-a-teacup' or 'mountains out of a molehill' be descriptive? Not if it's news across the world. Yet, if he continues to rant on the tennis court and win, it could be his way of getting rid of nerves, an eternal bugaboo.
He must have another crucial concern: the biological clock. At 34 going on to 35 in five months, and with much younger rivals snapping at his heels, it has to be a race against time to win that 21st major title.
Just like grace notes relieve tedium in music, perhaps Djokovic's rants relieve the boring baseline game that modern tennis has become. No more a Frank Sedgman or a Pancho Gonzales charging up to the net to put away a dramatic volley, tennis now needs a grace note, or two, or three …
Age No Bar: A Paradigm Shift in the Girl Child's Marriageable Age in India
India is a country known to have diverse culture, languages, social norms, ethical values, traditional customs, belief system, religions and their personal laws. With personal laws governing succession, adoption, divorce etc, one of the most important aspects governed by the personal laws is Marriage. Indian society has a deep-rooted belief of marriages being the most sacred bond between two people. Every religion of the country gives utmost importance to this sacred bond. Since this bond is of such great importance to the Indian society and to the people of the country, the legal system and the personal laws have made efforts to legalise the sacred bond. There are conditions and requirements laid down for the marriage to be solemnized and get a legal sanction. One such important condition is "age". According to most of the personal laws and The Prohibition of Child Marriage Act, 2006 the legal age for a man should not be less than 21 years of age and a woman 18 years of age. Recently the government introduced The Prohibition of Child Marriage (Amendment) Bill, 2021 to raise the age of marriage for women from 18 years to 21 years
Introduction of this bill shall prove to be a ray of hope for people struggling to curb the evil of child marriage in our country. One cannot claim progress unless women progress on all fronts including their physical, mental and reproductive health. The Constitution guarantees gender equality as part of the fundamental rights and also guarantees prohibition of discrimination on the grounds of sex. This bill would bring women equal to the men as far as the legal age of marriage in concerned. Under the National Family Health Survery-5, it is stated 7% of the girls aged between 15 and 18 years were found to be pregnant and nearly 23% of the girls in the age group of 20 to 24 were married below the age of 18 years. There are researches to point that from 2015 to 2020, 20 lakhs child marriages have been stopped.
In my opinion, increasing the age of women from 18 years to 21 should not be seen solely as an equal opportunity for them to choose their life partners at the same age as that of men, but this is a step taken by the government to eradicate child marriages that still find way in to our society. It should be seen as an effort to bring down maternal mortality rate and infant mortality rate. It shall also try and curb the teenage pregnancies, which are extremely harmful for women's overall health as well as the infants born out of it. We also have to take into consideration that a large part of our society still lack basic education and awareness about these laws and the advantages attached to it. We as educated citizens of the country should take extra efforts in making people aware and to make them understand about the disadvantages associated with child marriage and the overall consequences their children would face in the future. We should appreciate the efforts taken by the government to tackle gender inequality and gender discrimination adequate measures taken to secure health, welfare and empowerment of our women and girls and to ensure status and opportunity for them at par with men.
*The Views Expressed are Strictly Personal