AIIB Doubles COVID-19 Crisis Response to USD10 Billion
The Asian Infrastructure Investment Bank (AIIB) is doubling available funds under its COVID-19 Crisis Recovery Facility to provide USD5-10 billion due to high client demand. This follows AIIB's announcement to make USD5 billion available to help public and private sector clients manage through the COVID-19 pandemic.
Requests for funding have substantially exceeded the USD5 billion originally allocated for emergency relief. Based on client feedback, immediate assistance is required in three key areas: (1) to help alleviate health care pressures in the form of health infrastructure and pandemic preparedness; (2) liquidity support through on-lending facilities and credit lines via financial institutions to address working capital and liquidity shortages and (3) immediate fiscal and budgetary support, in partnership with other multilateral development banks, so governments can focus on addressing the human and financial impacts of COVID-19.
"We are facing a formidable challenge, with the depth and severity of the crisis growing with each passing day," said AIIB President and Chair of the Board Jin Liqun. "It was imperative that we respond to the urgent and extraordinary scale of demand from our members to significantly increase the scope of our response."
AIIB is working closely with other international financial institutions to create a network of support options, especially for the most vulnerable economies. To support a rapid and flexible response to the crisis, the Bank's Board of Directors has also approved a range of measures to make it easier for AIIB to seamlessly partner with other development banks.
"An adaptive, multilateral approach will be necessary to effectively help countries around the world successfully navigate the health and economic costs of recovery," said President Jin.
AIIB is currently reviewing projects from several of its members, many in collaboration with other multilateral development banks. Examples include a USD500-million project in India to purchase equipment and detection capacity and strengthen its national health systems. Turkey has sub-mitted a request for a USD500-million credit line for two of its development banks to help alleviate working capital shortages and liquidity constraints as a result of the pandemic. Indonesia is requesting USD250 million to strengthen hospital readiness, enhance pandemic preparedness and strengthen testing.
A USD355-million emergency health project for China was approved by AIIB's Board of Directors on Apr. 3, 2020.
Bernice Notenboom calls for action to tackle "the biggest threat we face – climate change"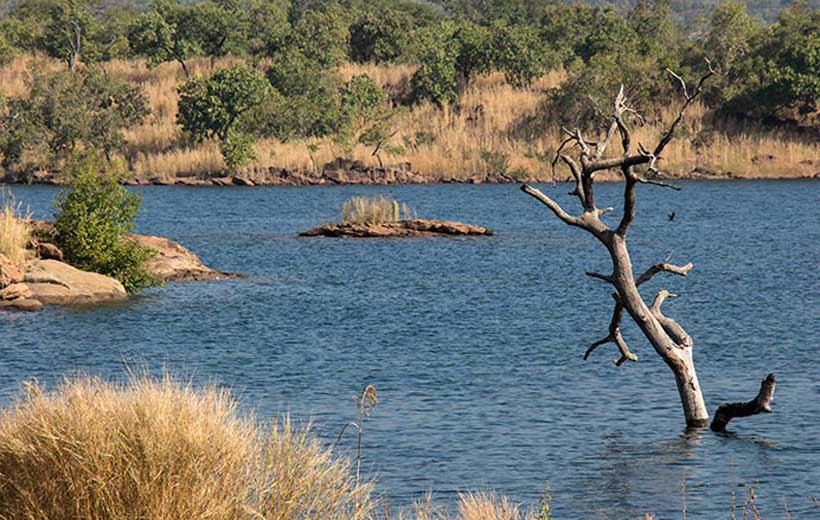 "The pandemic gives us some hope because we have proven that we can all join together. But, why do we overrate the pandemic and underrate climate change?," Noteboom highlighted during The Emergency Plenary of the 9th European Conference on Sustainable Cities & Towns – Mannheim2020.
Mayors of Florence (Italy), Bergen (Norway) and Tirana (Albania) shared the emergencies they are facing.

A number of cities and regions around the world have declared climate emergencies and expressed their commitment to take action on climate change. During the Emergency Plenary of the Mannheim2020 conference, polar explorer Bernice Notenboom shared video footage from her polar explorations to visualise this emergency and asked leaders to take action.

"The urgency is bigger than ever," remarked polar explorer, filmmaker, and climate journalist Bernice Notenboom during the Emergency Plenary of the 9th European Conference On Sustainable Cities & Towns – Mannheim2020, while presenting the imminent consequences of climate change.

In a compelling presentation addressing the current environmental challenges worldwide, the journalist called on world leaders to keep global warming under controllable levels. "We need good leadership. Climate change doesn't smell, it doesn't have a taste, we can't see it, but it is the biggest threat that we face," Notenboom said, adding that "everybody will be affected, no matter where they are in the world."

Comparing the sanitary crisis of the COVID-19 pandemics to the climate emergency, Notenboom highlighted the importance of working together to build a safer world to live in. "The pandemic gives us some hope because we have proven that we can all join together, put all the money in it, and even we are able to get our air pollution under control. Why can't it be like this all the time? Why do we, if you ask me, overrate the pandemic and underrate climate change, which is a much bigger threat to the whole world?," Notenboom questioned.

"Climate change is real. It's not a slow movie, it comes to us like a tsunami, just like COVID-19 did," she highlighted.

Notenboom ended her presentation by calling on the over 2,200 registered participants to learn from each other and take action.

Inspired by Notenboom's call to learn from one another's experiences, Dario Nardella, Mayor of Florence; Marte Mjøs Persen, Mayor of Bergen (Norway), and Erion Veliaj, Mayor of Tirana (Albania) shared insights on the main climate emergencies their cities are facing, and how they are preparing for, and overcoming them.

The Mayor of Florence explained how the city responded to the corona crisis by offering services and supporting the third sector, and remarked that "it is not only time for emergency aid, but it's also time to rethink things, and to build back better."

The Mayor of Tirana highlighted how a recent earthquake which struck the city provided them with an opportunity to create better neighbourhoods for citizens.

While, Marte Mjøs Persen, Mayor of Bergen, shared her worries "about our planet and our cities' future", which are affected by, among other things, more rain, higher temperatures, and rising sea levels, she stressed that "the planet needs our help".

The conference continued with discussions on the tension between limited global resources, and an economic system that relies on constant growth. Economists, cities and other experts are looking into ways to urgently transform our societies, whilst making sure that no one is left behind.

The 9th European Conference on Sustainable Cities & Towns – Mannheim2020

Over 2,200 participants have registered to participate in the 9th European Conference on Sustainable Cities & Towns – Mannheim2020, the flagship European conference on local sustainable development. These participants joined from 39 countries in Europe, plus an additional 50 countries outside of Europe.

The conference builds on the legacy of the Basque Declaration, and asks, how can we take sustainability transformation forward? It acknowledges that we are in need of profound transformation across all aspects of society, and offers plenaries and policy panels to debate the various facets of this transformation. This is complemented by in-depth Solution and Toolbox Sessions (on Friday, 2 October), which will bring these high-level discussions to the local level, with concrete proposals.

On 1 October at 09:30 CEST, as part of the Green Deal Plenary of the Mannheim2020 conference, the Mannheim Message will be formally presented to the European Commission. The Mannheim Message is a call to involve local governments as real dialogue partners for policy development, not just implementation partners for policies that have been developed without them.


Achieving gender equality key to restoring economic resilience in Asia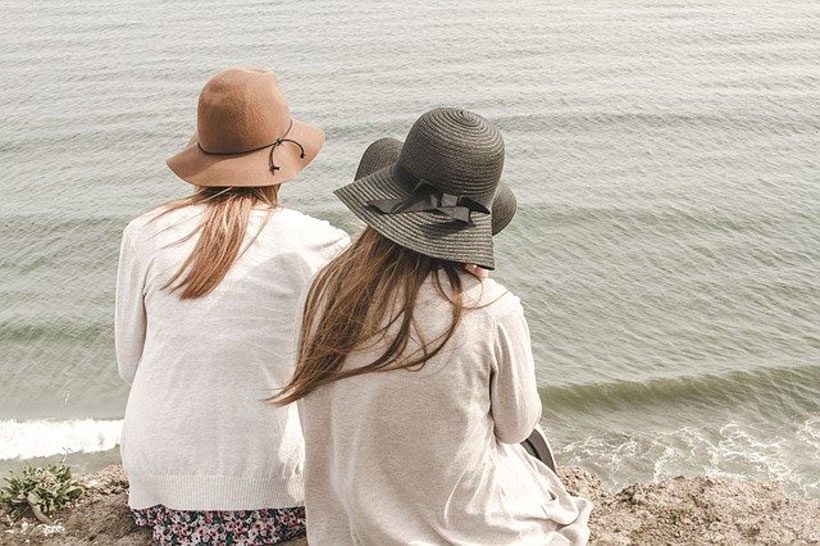 Business leaders and policymakers in Thailand said today that top priority must be given to empowering women in the workplace if Asia and the Pacific is to recover from the economic damage of the coronavirus pandemic.
The CEOs of 110 companies in Thailand signed and announced new commitments to the Women's Empowerment Principles (WEPs) during a ceremony to celebrate the 10th anniversary of the principles. They committed to broaden and strengthen gender-responsive business practices, including gender-equal corporate leadership, inclusive, safe workplaces and equal pay for work of equal value. More than 3,600 companies worldwide have signed the WEPs, established by UN Women and United Nations Global Compact. Before today, only 11 companies in Thailand had signed on.
Narumon Pinyosinwat, Thailand's Deputy Minister of Labour, said today's event will help boost women's labour force participation in Thailand. She said women now make up 45 percent of the country's total workforce. But it is estimated that by 2040, up to 17 million jobs (44 per cent of all jobs) in Thailand could be at risk of automation – and due to gender inequality, women are more likely to lose those jobs. That is why the Ministry of Labour has made women's economic empowerment a top priority, Narumon said.
"The framework of [UN Women's] WeEmpowerAsia programme is a leading example through which we can work together, to make our voices heard, and reinforce the gender-inclusive business culture and narrow gender gaps across industries," she said.
H.E. Pirkka Tapiola, Ambassador of the European Union to Thailand, commended the 110 companies at the event for their collective commitment and presented the EU's perspective on how gender equality charts a direct path towards inclusive growth: "Seeing more and more companies both in Europe and in Thailand become more gender-inclusive is important progress. The commitment and actions by the private sector help build an economy in which women can participate on an equal footing, with a positive impact not only on economic growth, but our societies as a whole."
Thailand has done comparatively well in putting women into the highest positions in business. Twenty-four per cent of CEOs/managing directors in Thailand are women, compared to an average of 20 per cent worldwide and only 13 per cent in the Asia-Pacific. Thailand has the world's highest percentage of female chief financial officers – 43 per cent – and the third-highest percentage of female CEOs.
Mohammad Naciri, Regional Director of UN Women for Asia and the Pacific, said the region's economies can create an opportunity for full recovery by building on the trend towards equality.
"As women make half of the world population, empowering women to achieve gender equality would serve as a key to restoring economic resilience in challenging times," he said. "UN Women has been at the forefront of the response since the [coronavirus] outbreak, and celebrating the 10th anniversary of the Women's Empowerment Principles this year, we are dedicated more than ever to collaborating with our reliable partners in Asia and the Pacific region, including Thailand as well as the European Union."
During the event, participants also discussed how to measure progress on gender diversity policies and highlighted the importance of transparent data and business accountability. Also, new and emerging entrepreneurs described how their companies were fighting gender bias and promoting women's leadership.
The event was organized by UN Women's WeEmpowerAsia programme, which is funded by the EU. The programme supports companies in implementing the WEPs and a gender-inclusive business culture in seven countries in Asia, including Thailand.
More than 250 people attended the event, including members of the Thai private, public and social sectors, as well as representatives of UN Women and the European Union.
IRENA's Collaborative Framework on Hydropower Takes Shape
Advancing the discussion from June 2020, the International Renewable Energy Agency (IRENA) held its second meeting of the Collaborative Framework on Hydropower. With more than 100 attendees from 49 Members and States in Accession, the virtual meeting witnessed a high level of engagement to take advantage of the knowledge and expertise that exists within the Agency and its global Membership. The two-hour session was moderated by H.E. Mr. Jean-Christophe Fueeg, Head of International Energy Affairs at the Federal Department of the Environment, Transport, Energy and Communications of Switzerland.
Today, hydropower is the largest source of renewable energy worldwide, and its development is considered essential in driving the energy transition forward. IRENA Members have, over the years and as recently as the last Assembly, requested IRENA to expand its work on hydropower and facilitate targeted collaboration for the continued deployment of hydropower technologies.
Providing the opening remarks, IRENA's Director-General Francesco La Camera said: "As an enabler for integrating higher shares of renewable energy into power systems, hydropower is set to play an important role in the energy transition and will be critical to the decarbonisation of economies. Promoting the continued deployment of hydropower has been, and remains, an important part of IRENA's work."
IRENA launched the Collaborative Framework on Hydropower to address pressing challenges and seize potential opportunities. During its kick-off meeting in June, Members agreed on the thematic scope of the Collaborative Framework, including the need to ensure the continued development of hydropower in a sustainable manner, the relevance of hydropower as flexibility provider and enabler for the integration of high shares of variable renewables (VRE), the need for adequate remuneration of services through business models and market structures and the role of hydropower in climate resilience. Other topics of interest included innovative solutions and operation and maintenance practices.
Member countries also decided to bring in hydropower stakeholders from the public and private sector as well as intergovernmental and non-governmental actors. In response, the International Hydropower Association (IHA) and the World Bank were invited to the second meeting to discuss their future engagement in the Collaborative Framework with the IRENA membership.
On the basis of proposals by IRENA, Members agreed on the modalities for future meetings, enabling the Collaborative Framework on Hydropower to take further shape.