COVID-19 environmental roll back 'irrational' and irresponsible'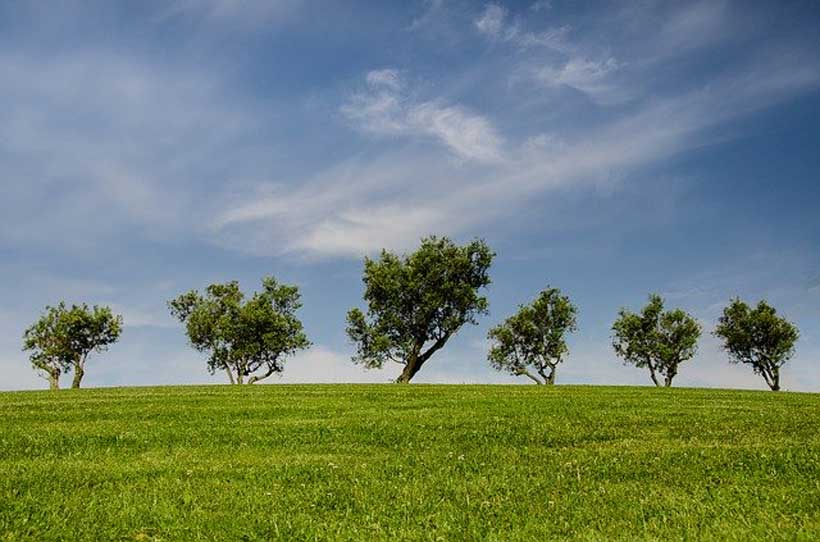 Countries must not use the COVID-19 pandemic as an excuse to weaken environmental protection and enforcement, a UN independent human rights expert said on Wednesday.
The appeal by David Boyd, UN Special Rapporteur on human rights and the environment, comes after several governments have announced plans to lower environmental standards, or other related measures.
"In light of the global environmental crisis that predates COVID-19, these actions are irrational, irresponsible, and jeopardize the rights of vulnerable people", he said.
"Such policy decisions are likely to result in accelerated deterioration of the environment and have negative impacts on a wide range of human rights including the rights to life, health, water, culture, and food, as well as the right to live in a healthy environment".
COVID-19 has highlighted the importance of having a safe, clean and sustainable natural environment, according to Mr. Boyd.
"The science is clear", he said. "People living in areas that have experienced higher levels of air pollution face increased risk of premature death from COVID-19. Similarly, access to clean water is essential in preventing people from contracting and spreading the virus."
The rights expert added that some three-quarters of emerging infectious diseases are zoonoses, meaning they can be transmitted from animals to humans, with Ebola, SARS, MERS and now COVID-19 being examples.
COVID-19 is the disease caused by the newest coronavirus which first emerged in Wuhan, China, in December 2019. Coronaviruses are a large family of viruses, with SARS and MERS being other zoonotic respiratory illnesses that triggered epidemics over the past two decades.
"Scientists warn that deforestation, industrial agriculture, illegal wildlife trade, climate change and other types of environmental degradation increase the risk of future pandemics, raising the probability of major human rights violations", said Mr. Boyd.
"As COVID-19 is demonstrating, pandemics can undermine the rights of billions of people, especially those who are already vulnerable to environmental harm including people living in poverty, minorities, elderly, indigenous peoples, women and children."
As a Special Rapporteur, Mr. Boyd was appointed by the UN Human Rights Council under what is known as its Special Procedures.
Independent experts examine and report back to the Council on a specific human rights theme or country situation. The positions are honorary and the experts are not UN staff, nor are they paid for their work.
New project to help 30 developing countries tackle marine litter scourge
A UN-backed initiative aims to turn the tide on marine litter, in line with the global development goal on conserving and sustainably using the oceans, seas and marine resources.
The GloLitter Partnerships Project will support 30 developing countries in preventing and reducing marine litter from the maritime transport and fisheries sectors, which includes plastic litter such as lost or discarded fishing gear.
The project was launched on Thursday by the Food and Agriculture Organization (FAO) and the International Maritime Organization (IMO), with initial funding from Norway.
Protecting oceans and livelihoods
"Plastic litter has a devastating impact on marine life and human health", said Manuel Barange, FAO's Director of Fisheries and Aquaculture. "This initiative is an important step in tackling the issue and will help protect the ocean ecosystem as well as the livelihoods of those who depend on it."
Protecting the marine environment is the objective of Sustainable Development Goal 14, part of the 2030 Agenda to create a more just and equitable future for all people and the planet.
The GloLitter project will help countries apply best practices for the prevention and reduction of marine plastic litter, in an effort to safeguard the world's coastal and marine resources.
Actions will include encouraging fishing gear to be marked so that it can be traced if lost or discarded at sea. Another focus will be on the availability and adequacy of port reception facilities and their connection to national waste management systems.
"Marine litter is a scourge on the oceans and on the planet", said Jose Matheickal, Head of the IMO's Department for Partnerships and Projects. "I am delighted that we have more than 30 countries committed to this initiative and working with IMO and FAO to address this issue."
Five regions represented
The nations taking part in the GloLitter project are in Asia, Africa, the Caribbean, Latin America and the Pacific.
They will also receive technical assistance and training, as well as guidance documents and other tools to help enforce existing regulations.
The project will promote compliance with relevant international instruments, including the Voluntary Guidelines for the Marking of Fishing Gear, and the International Convention for the Prevention of Pollution from Ships (MARPOL), which contains regulations against discharging plastics into the sea.
Paris goals still 'long way off'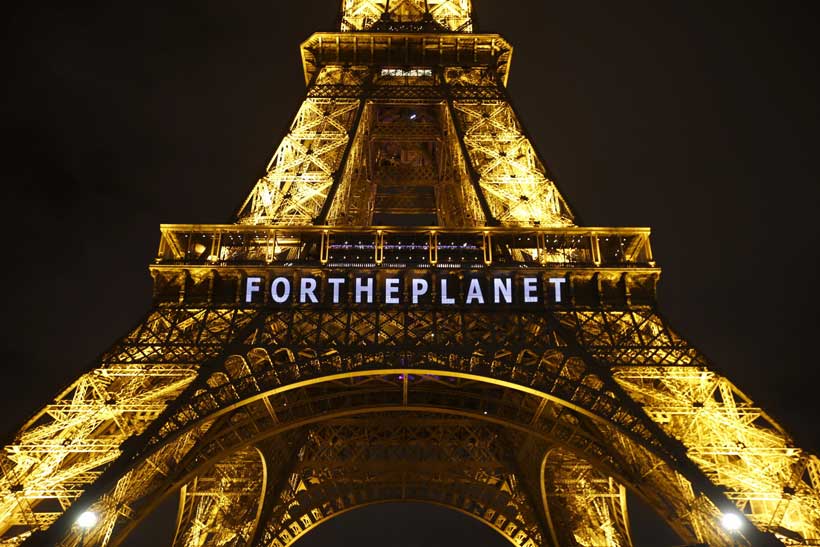 The world is "a long way off" from meeting the goals of the landmark Paris Agreement on Climate Change, the President of the crucial upcoming UN climate conference, COP26, said on Thursday.
British politician Alok Sharma was speaking during a global discussion on the 'green' transition in sectors such as energy, transport and food systems, held as part of the 2021 Spring Meetings of the World Bank and the International Monetary Fund (IMF).
"Oceans are warming, storms are intensifying, and yet we are a long way off meeting the goals of the Paris Agreement", he told the virtual meeting. "Unless we act now, the human, economic and environmental cost will dwarf anything that humanity has seen before."
John Kerry: Last chance to get serious
COP26, which will be held this November in Glasgow, Scotland, aims to accelerate action towards the Paris treaty goals, which centre around limiting global temperature rise to 1.5 degrees above pre-industrial levels by curbing greenhouse gas emissions.
John Kerry, US Special Presidential Envoy for Climate, called the conference "the last best opportunity we have to get real and serious." He particularly urged developed countries to step up efforts to reduce emissions.
"It is essential we raise ambition; we make Glasgow the next step in defining not what we're willing to do but what we really need to do in order to be able to get the job done."
Prince William: Invest in nature
For Prince William, the Duke of Cambridge, COP26 represents an opportunity to put nature at the heart of the climate fight. He called for banks to invest in nature, noting that spending so far has been minimal.
"We cannot recover sustainably from coronavirus, eradicate global poverty, achieve net-zero emissions, or adapt to climate change, without investing in nature", he said.
UN envoy on energy for all
Energy access must also be part of the green transition, according to Damilola Ogunbiyi, Chief Executive Officer at Sustainable Energy for All (SEforALL), a UN partner.
Globally, nearly 800 million people do not have access to electricity, while 2.8 billion lack access to clean cooking sources, she said, which is equivalent to the populations of Africa, Europe and China combined.
To change their lives, she recommended that governments focus on policies in the areas of promoting renewable and sustainable energy, and on ease of doing business and regulations. Again, financing here is needed, together with commitment.
"We all see that globally, when we come together, just the amazing work we can do, and the COVID vaccine is a perfect example", said Ms. Ogunbiyi, who is also the Special Representative of the UN Secretary-General for Sustainable Energy for All.
"We literally have to have a COVID vaccine response to help a lot of developing countries because it's not that they don't want to transition, or they don't want to do the right thing. It's a fact that if you do need to transition, there is a lot of funding that is needed.
New UN resolution reinforces link between human rights and the environment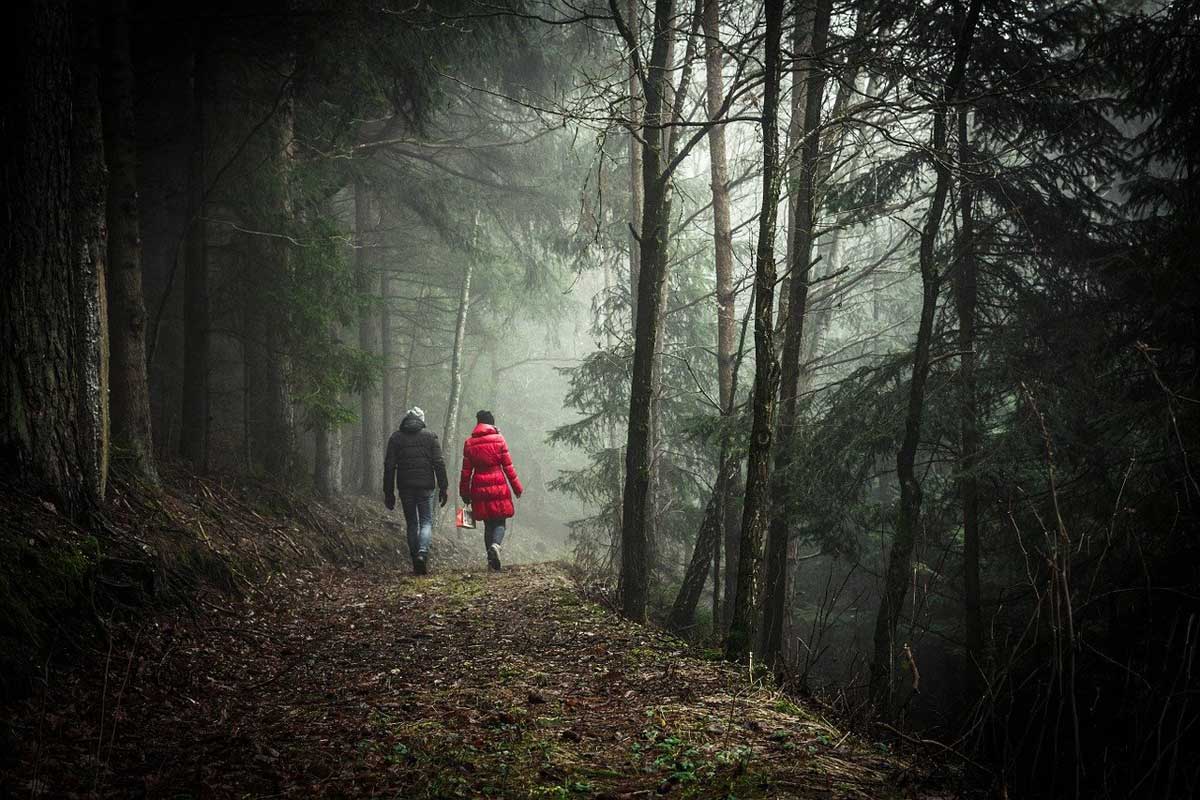 In late March, the United Nations Human Rights Council adopted a resolution that calls for a human-rights-based approach to conserving and restoring natural spaces. We speak with the Acting Director of the United Nations Environment Programme's (UNEP's) Law Division, Arnold Kreilhuber, to find out how the resolution will help safeguard the environment and contribute to sustainable development.
United Nations Environment Programme (UNEP): The Human Rights Council adopted its first resolution on human rights and the environment in 2011. What has changed since then and how is this resolution different?
Arnold Kreilhuber (AK): Since 2011 we have seen important developments regarding the undeniable link between human rights and the environment, which are reflected in this resolution (46/L.6.Rev1).
First, the human rights obligations on states relating to the environment have become clearer and more accepted. More than 155 states have now recognized some form of a right to a healthy environment in international agreements or their national constitutions, legislation, or policies.
Second, the resolution notes and advances the need for a human-rights-based approach in the context of conserving, restoring and sustainably using biodiversity, particularly in the context of the ongoing post-2020 biodiversity framework negotiations and the One Health initiative. Third, all the resolutions adopted by the Human Rights Council on human rights and the environment over the last decade have, step-by-step, paved the way for the possible global recognition of the right to a healthy environment. The last decade of action on this topic resulted in a statement by states in which they commit to proceeding with negotiations towards adopting a resolution proclaiming the right by the UN.
UNEP: How will the resolution affect the work of UNEP and how could it contribute to the achievement of global environmental and human rights goals?
AK: The resolution is a strong vote of confidence in UNEP's work on environmental rights. It welcomes UNEP's work, particularly in the implementation of the UN Secretary General's Call to Action for Human Rights. It will help advance our ongoing partnership on environmental rights with the Office of the High Commissioner for Human Rights (OHCHR), the UN Development Programme (UNDP) and other key partners.
The resolution explicitly recalls the fifth session of the United Nations Environment Assembly in February 2021, where Member States endorsed UNEP's Medium-Term Strategy. This is an important acknowledgement of UNEP's commitment to work on advancing human rights obligations related to the enjoyment of a safe, clean, healthy, and sustainable environment.
UNEP: The resolution calls on states to take a rights-based approach to biodiversity-related matters. What does this mean in a practical sense?
AK: This is a very important and timely call as the world is preparing to adopt a new Global Biodiversity Framework in 2021. The integration of environmental and human rights would be key to ensuring a healthy, biologically diverse and sustainable planet for present and future generations and in supporting the achievement of the Sustainable Development Goals (SDGs).
To assist states and other stakeholders in taking a rights-based approach, UNEP and OHCHR published key messages on biodiversity and human rights. The messages set out ways of incorporating a rights-based approach to biodiversity-related matters, which include practices related to participation in land and resource governance, accountability, cooperation at all levels, education, and the protection of indigenous peoples and environmental human rights defenders engaged in biodiversity-related protection activities.
UNEP: States also signed a joint statement, expressing their intent to proceed with discussions for a resolution on the right to a healthy environment. What is the significance of this statement and what issues will be discussed?
AK: This is a remarkable outcome. The joint statement, signed by 69 states, represents an unprecedented level of support for the global recognition of the right to a healthy environment and a commitment to proceed with the process of formalising this recognition. A number of states in the past have expressed their support for the global recognition of the right but an explicit, strong intent signed by 69 states has never before been accomplished.
Such a statement helps to accelerate the momentum built around the recognition of the right to a healthy environment. This has the support of the UN Secretary-General, heads of UN agencies, including the Executive Director of UNEP, 15 UN entities as well as over 1,100 civil society and indigenous organizations who signed a pledge calling for the recognition of that right.
The next steps will depend on states as it will be an inter-governmental negotiation with the participation of other stakeholders. We expect that states will discuss procedural aspects of the resolution and substantive aspects of the right, including the scope and content of the resolution. UNEP is fully committed to supporting states in achieving this goal.
UNEP: What are the benefits of the global recognition?
AK: UNEP sees several benefits of the recognition of the right to a healthy environment. Among others, UNEP expects that the global recognition of the right to a healthy environment will serve as a catalyst in addressing a triple planetary crisis: climate change, loss of biodiversity and pollution.
Evidence shows that the recognition of the right to a healthy environment has contributed to stronger environmental laws and policies, improved implementation and enforcement of those laws and policies, increased levels of public participation in environmental decision-making and has enhanced access to information and access to justice. In short, it has contributed to improved environmental outcomes.
The recognition of the right to a healthy environment at the global level will support efforts to address environmental crises in a more coordinated, effective and non-discriminatory manner, help achieve the SDGs, provide stronger protection of rights and of the people defending the environment, and help create a world where people can live in harmony with nature.
UNEP: Do UN resolutions make a difference? Is there any evidence of that from the past?
AK: Studies show that UN resolutions have made a difference. An example can be drawn from the process of the formal recognition of the right to water and sanitation as an independent human right by the UN General Assembly Resolution (64/292) in July 2010. The recognition spurred the inclusion of the right to water and sanitation in national constitutions, laws and policies and resulted in positive effects on global water governance and outcomes. Since the adoption of the resolution, countless people have gained access to safe drinking water and sanitation, creating a transformative change in their lives. We expect the UN resolution on the right to a healthy environment would have an important and positive impact on the lives of people on the ground.