COVID-19 environmental roll back 'irrational' and irresponsible'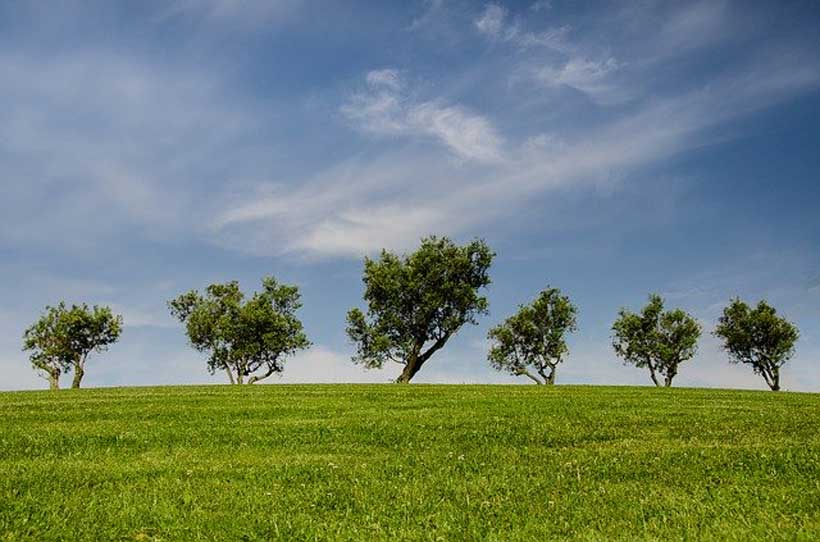 Countries must not use the COVID-19 pandemic as an excuse to weaken environmental protection and enforcement, a UN independent human rights expert said on Wednesday.
The appeal by David Boyd, UN Special Rapporteur on human rights and the environment, comes after several governments have announced plans to lower environmental standards, or other related measures.
"In light of the global environmental crisis that predates COVID-19, these actions are irrational, irresponsible, and jeopardize the rights of vulnerable people", he said.
"Such policy decisions are likely to result in accelerated deterioration of the environment and have negative impacts on a wide range of human rights including the rights to life, health, water, culture, and food, as well as the right to live in a healthy environment".
COVID-19 has highlighted the importance of having a safe, clean and sustainable natural environment, according to Mr. Boyd.
"The science is clear", he said. "People living in areas that have experienced higher levels of air pollution face increased risk of premature death from COVID-19. Similarly, access to clean water is essential in preventing people from contracting and spreading the virus."
The rights expert added that some three-quarters of emerging infectious diseases are zoonoses, meaning they can be transmitted from animals to humans, with Ebola, SARS, MERS and now COVID-19 being examples.
COVID-19 is the disease caused by the newest coronavirus which first emerged in Wuhan, China, in December 2019. Coronaviruses are a large family of viruses, with SARS and MERS being other zoonotic respiratory illnesses that triggered epidemics over the past two decades.
"Scientists warn that deforestation, industrial agriculture, illegal wildlife trade, climate change and other types of environmental degradation increase the risk of future pandemics, raising the probability of major human rights violations", said Mr. Boyd.
"As COVID-19 is demonstrating, pandemics can undermine the rights of billions of people, especially those who are already vulnerable to environmental harm including people living in poverty, minorities, elderly, indigenous peoples, women and children."
As a Special Rapporteur, Mr. Boyd was appointed by the UN Human Rights Council under what is known as its Special Procedures.
Independent experts examine and report back to the Council on a specific human rights theme or country situation. The positions are honorary and the experts are not UN staff, nor are they paid for their work.
10 years to restore our planet. 10 actions that count
Against a backdrop of environmental crisis, the UN Decade on Ecosystem Restoration is a chance to revive the natural world that supports us all. A decade may sound like a long time. But scientists say that these next ten years will count most in the fight to avert climate change and the loss of millions of species. Here are ten actions in the strategy of the UN Decade that can build a #GenerationRestoration.
Empower a global movement
The UN Decade aims to stop and reverse the destruction and degradation of billions of hectares of ecosystems. It is a daunting task, made more complicated by the diversity of ecosystems and the threats they are facing: from lush forests threatened by wildfires to agricultural soils so eroded that they may only carry a few more years of harvests. No single entity can steer the course in this endeavour. The UN Decade thus connects and empowers the actions of the many. Groups and individuals can get informed about restoration opportunities in their area, joining initiatives already underway, or start their own.
Invest in restoration
Restoration takes resources. Organizations driving activities on the ground are often underfunded and face financial insecurity. While the benefits of restoration far outweigh the costs, it can only happen with long-term financing. Governments, international lenders, development agencies, the private sector and individuals will have to ramp up their support.
Set the right incentives
In the long-term, healthier ecosystems can produce bigger harvests, more secure incomes and a healthier environment. But caring for nature can also mean foregoing some of the financial gains of less sustainable practices. There are ways to change this by incentivizing restoration activities and reducing subsidies that finance harmful practices, in the agriculture and fishing industries, for example.
Celebrate leadership
Over the past years, we have witnessed incredible momentum around restoration. Campaigns to plant trillions of trees have captured the imagination of many communities. Under the Bonn Challenge, more than 60 countries have committed to bringing 350 million hectares of forest landscapes back to life. Indigenous peoples have acted as defenders of their ecosystems for generations. The UN Decade will celebrate leadership and encourage others to step up.
Shift behaviours
Deforestation, the depletion of fish stocks and the degradation of agricultural soils are all caused by global consumption patterns. The UN Decade will work with all partners to identify and encourage restoration-friendly consumption. This can range from changes in diets to promoting restoration-based products.
Invest in research
Restoration is complex. Practices that work in one ecosystem may have adverse impacts in another. As the climate changes, new uncertainties arise. Returning to a former state may not be desirable as hotter temperatures or shifting rainfall call for more resilient plants and crops. Scientific understanding of how to restore and adapt ecosystems is still developing. Considerable investments are needed to identify the best practices to restore our planet – one plot at a time.
Build capacity
Thousands of conservation and restoration initiatives are already underway. The UN Decade will be fuelled by their vision, expertise and dedication. However, practitioners often face barriers that keep them from taking their projects to scale. Other critical sectors, such as finance, require more data and insights to make informed decisions. The UN Decade's strategy seeks to build the capacity of marginalized groups that stand to lose most from the destruction of ecosystems – such as indigenous peoples, women and youth to take an active role in restoration.
Celebrate a culture of restoration
The power to revive our environment does not lie only with governments, experts and practitioners alone. Healing the planet is a cultural challenge. The UN Decade's strategy therefore calls on artists, storytellers, producers, musicians and connectors to join the #GenerationRestoration.
Build up the next generation
Youth and future generations are most impacted by the current rapid destruction of ecosystems – they also stand to benefit the most from a restoration economy. The UN Decade's strategy links the wellbeing of youth and the goals of restoration. Education for restoration will turn today's children into ecosystem ambassadors and provide skills for sustainable jobs.
Listen and learn
We would like to hear from you. Take a quick survey to help us learn more about you and how you want to be involved.
Nature: Humanity at a crossroads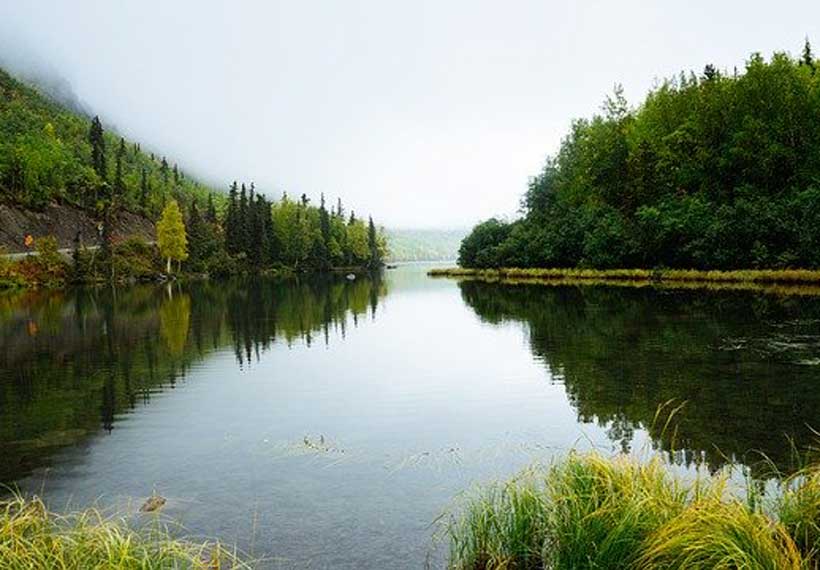 Despite encouraging progress in several areas, the natural world is suffering badly and getting worse. Eight transformative changes are, therefore, urgently needed to ensure human wellbeing and save the planet, the UN warns in a major report.
The report comes as the COVID-19 pandemic challenges people to rethink their relationship with nature, and to consider the profound consequences to their own wellbeing and survival that can result from continued biodiversity loss and the degradation of ecosystems.
The Global Biodiversity Outlook 5 (GBO-5), published by the UN Convention on Biological Diversity (CBD), offers an authoritative overview of the state of nature. It is a final report card on progress against the 20 global biodiversity targets agreed in 2010 with a 2020 deadline, and offers lessons learned and best practices for getting on track.
"This flagship report underlines that 'humanity stands at a crossroads with regard to the legacy we wish to leave to future generations,'" said CBD Executive Secretary, Elizabeth Maruma Mrema.
"Many good things are happening around the world and these should be celebrated and encouraged. Nevertheless, the rate of biodiversity loss is unprecedented in human history and pressures are intensifying. Earth's living systems as a whole are being compromised. And the more humanity exploits nature in unsustainable ways and undermines its contributions to people, the more we undermine our own well-being, security and prosperity."
"As nature degrades," Ms. Mrema continued, "new opportunities emerge for the spread to humans and animals of devastating diseases like this year's coronavirus. The window of time available is short, but the pandemic has also demonstrated that transformative changes are possible when they must be made."
"The decisions and level of action we take now will have profound consequences — for good or ill — for all species, including ours."
With respect to the Aichi Biodiversity Targets, set in 2010, the analysis based on the 6th set of national reports to the CBD and the latest scientific findings shows that seven of 60 "elements" — success criteria — within the 20 targets have been achieved and 38 show progress. In the case of 13 elements, no progress was made, or a move away from the target was indicated, and for two elements the level of progress is unknown. The report concludes that, overall, of the 20 targets, six of them (9, 11, 16, 17, 19 and 20) were partially achieved by the 2020 deadline.
"Now, we must accelerate and scale-up collaboration for nature-positive outcomes – conserving, restoring and using biodiversity fairly and sustainably. If we do not, biodiversity will continue to buckle under the weight of land- and sea-use change, overexploitation, climate change, pollution and invasive alien species. This will further damage human health, economies and societies – with particularly detrimental effects on indigenous peoples and local communities" said Inger Andersen Executive Director, UNEP.
"We know what needs to be done, what works and how we can achieve good results. If we build on what has already been achieved, and place biodiversity at the heart of all our policies and decisions – including in COVID-19 recovery packages – we can ensure a better future for our societies and the planet" she added.
By partially met, GBO5 refers to targets where at least one distinct element has been met. For example, the elements of Target 11 regarding the proportions of lands and seas protected was met, but the elements related to the quality of protected areas were not. Similarly, for Target 19, biodiversity knowledge has improved but it has not been widely shared or applied. For Target 20, official development assistance doubled but resources did not increase from all sources.
The national reports to the CBD offer evidence that the types of transitions needed moving forward are beginning; that virtually all countries are taking steps to protect biodiversity.
GBO5 cites several exemplary national actions and programmes, in the absence of which conditions would certainly be worse (extinctions would be higher for example).
In addition, for example, deforestation rates continue to fall, eradication of invasive alien species from islands is increasing, awareness of biodiversity appears to be increasing.
"The actions that have been taken need to be significantly scaled up, move from being project driven and become more systemic and broadened," says Ms. Mrema. "Also, the gaps in national ambition and action need to be filled. The information in part III of GBO-5 is about doing this and provides examples of the types of actions that needed going forward."
The report calls for a shift away from "business as usual" across a range of human activities. It outlines eight transitions that recognize the value of biodiversity, the need to restore the ecosystems on which all human activity depends, and the urgency of reducing the negative impacts of such activity:
The land and forests transition: conserving intact ecosystems, restoring ecosystems, combatting and reversing degradation, and employing landscape level spatial planning to avoid, reduce and mitigate land-use change
The sustainable agriculture transition: redesigning agricultural systems through agroecological and other innovative approaches to enhance productivity while minimizing negative impacts on biodiversity
The sustainable food systems transition: enabling sustainable and healthy diets with a greater emphasis on a diversity of foods, mostly plant-based, and more moderate consumption of meat and fish, as well as dramatic cuts in the waste involved in food supply and consumption
The sustainable fisheries and oceans transition: protecting and restoring marine and coastal ecosystems, rebuilding fisheries and managing aquaculture and other uses of the oceans to ensure sustainability, and to enhance food security and livelihoods
The cities and infrastructure transition: deploying "green infrastructure" and making space for nature within built landscapes to improve the health and quality of life for citizens and to reduce the environmental footprint of cities and infrastructure
The sustainable freshwater transition: an integrated approach guaranteeing the water flows required by nature and people, improving water quality, protecting critical habitats, controlling invasive species and safeguarding connectivity to allow the recovery of freshwater systems from mountains to coasts
The sustainable climate action transition: employing nature-based solutions, alongside a rapid phase-out of fossil fuel use, to reduce the scale and impacts of climate change, while providing positive benefits for biodiversity and other sustainable development goals
The biodiversity-inclusive One Health transition: managing ecosystems, including agricultural and urban ecosystems, as well as the use of wildlife, through an integrated approach, to promote healthy ecosystems and healthy people.
PwC commits to net zero by 2030, globally
PwC is making a worldwide science-based commitment to achieve net zero greenhouse gas (GHG) emissions by 2030. The commitment includes supporting our clients to reduce their emissions as well as reducing those from the PwC network's operations and suppliers.
PwC commits to decarbonise its operations, including its travel footprint, and neutralise its remaining climate impact by investing in carbon removal projects. It will also engage its suppliers to tackle their climate impact.
The PwC network ("the network") will work with its clients to support their efforts to make a net zero future a reality for all. In FY20 (July 2019-June 2020), PwC firms provided services to 84% of the Global Fortune 500 companies and more than 100,000 entrepreneurial and private businesses. It is this position that will allow PwC to play an integral role in driving the transition to a low-carbon economy worldwide.
To support these efforts, the network will continue to contribute to public policy developments in support of net zero at national, regional and global levels.
Bob Moritz, Global Chairman of the PwC network, said: "Businesses and economies must evolve quickly to address the significant challenges facing our societies and our planet. Whether you look at this through the lens of human need or from a capital allocation perspective, it is in the interests of everyone that we see systemic change that averts climate catastrophe and unlocks the potential of green growth."
"A net zero world is within reach. Getting there will take innovation, hard work, collaboration and bold thinking but the benefits will be immense. The business community has a responsibility to act and we are determined to play our part, not just in our own operations and supply chain, but also in the way we advise and support our clients to create a sustainable world for future generations."
Raising our ambition further, faster
The network's net zero goal includes a science based target aligned with a 1.5°C trajectory. PwC commits to reducing its total greenhouse gas emissions by 50% in absolute terms by 2030. This includes a switch to 100% renewable electricity in all territories, as well as energy efficiency improvements in our offices and halving the emissions associated with business travel and accommodation within a decade. Emissions associated with flights alone currently represent around 85% of the network's total carbon footprint. The COVID-19 pandemic has accelerated the shift to remote working and demonstrated the feasibility of new client service models, as part of a longer-term transformation of PwC's services.
PwC will also invest in carbon removal projects, including natural climate solutions. For every remaining tonne (CO2 equivalent) that it emits, PwC will remove a tonne of carbon dioxide from the atmosphere to achieve net zero climate impact by 2030. Our projects will be selected on the basis of quality criteria and verification of carbon reduction impact, and will also support broader local economic and social development co-benefits.
Working with our clients to accelerate net zero transformation
To address the climate challenge, a radical transformation is needed in every sector of the global economy and all parts of the world.
With global reach across 157 countries, industry coverage, and its 284,000 people that support clients at every stage – from reshaping strategy and transformation, to deals, reporting, audit, and tax – the PwC network has a huge opportunity to accelerate the transition to a net zero future in collaboration with its clients.
The network supports organisations as they develop and implement concrete plans for how to get to net zero. This includes re-alignment of corporate strategy, people and talent, governance and accountability, operating model, innovation and research and development (R&D), tax strategy and reporting, and enterprise and supply chain transformation. Other areas include partnerships and alliances, and corporate affairs and regulatory engagement.
Building on existing client work in sustainability and net zero transformation, PwC will infuse science-led climate analysis into its areas of service. For example, its Advisory practice is integrating climate risks into relevant engagements, providing clients with insights about climate risks and opportunities as well as helping them to transform their business processes. Another major focus area will be integrating climate-related and other ESG-related factors into mainstream corporate disclosures and governance, where PwC's Assurance practice will support the development of high-quality, aligned disclosure and measurement standards and help clients embed these into their reporting and governance. Across its Tax practice, PwC will be helping clients understand how net zero transformation will impact tax strategy, transparency and compliance obligations, subsidy and incentive opportunities, and revenue impacts for both public and private sector organisations.
To further scale its capabilities to support clients in these areas, PwC has appointed Peter Gassmann to lead its new global Environmental, Social and Governance practice. In addition, Nadja Picard has been appointed as PwC's new Global Reporting Leader to drive the network's support for clients to incorporate non-financial disclosures in their corporate reporting.
Helping shape and accelerate the global climate and policy agenda
PwC supports reform that puts the needs of stakeholders at the heart of the market economy and connects goals, actions and outcomes into desired social and economic results that fuel long-term sustainability. Supporting the net zero transition is a key part of this process.
As stakeholder expectations rise, organisations increasingly need to report on their environmental and social impacts and demonstrate progress. As a result, there is a greater need for consistent, comparable ESG standards so investors and other stakeholders can clearly see how businesses are creating long-term value for the organisation and society. PwC is supportive of global efforts to develop transparent and robust ESG reporting frameworks and standards, including through work with the World Economic Forum International Business Council, the Financial Stability Board's Task Force on Climate-related Financial Disclosures (TCFD), the International Integrated Reporting Council (IIRC), the Global Reporting Initiative (GRI), and the Sustainability Accounting Standards Board (SASB), amongst others.
PwC will also contribute to broader understanding of how to achieve net zero. PwC will shortly be launching a practical guide, "Building Blocks for Net Zero Business Transformation" aimed at business executives to help companies of all sectors and sizes move from net zero pledges to wholescale business transformation. The research has been produced in association with Microsoft, who PwC advises on net zero transformation, as a contribution to the recently launched CEO-led Transform to Zero initiative.
Further details of the network's plans to achieve the 2030 net zero ambition, support clients and suppliers and advance the global climate debate will be shared over the coming months.
Bob Moritz added: "An important lesson of COVID-19 is that people can find ways to do the impossible when they have to, and we are taking some of that spirit into our efforts to tackle the global climate crisis. The changes we need to make will not be easy, but are nothing compared to the harm that runaway climate change would inflict on society. We are excited about working together, with clients, with partners and all of our stakeholders, to achieve our goals and play our part to support global efforts to help address the impacts of climate change for a more sustainable and fairer world."