The Choices We Make Now Will Shape the Future
In the midst of our global response to COVID-19, the world is in need of an economic transformation, one that promotes both the sustainable wellbeing of individuals as well as the environment in tandem. We have arrived at a turning point. The challenges we face now, together, are tremendous. But in the face of current adversity, and the near halt of our global economy, we have a collective opportunity to join together for a brighter, more sustainable future. The decisions that policymakers, businesses and individuals choose now will determine if we prosper and accelerate a more sustainable world, or not.
The Partnership for Action on Green Economy (PAGE) has, since 2013, fostered inclusive, green economic transformation in 20 partner countries. The joint effort of five United Nations agencies, PAGE brings together the UN Environment Programme, the International Labour Organization, the United Nations Development Programme, the United Nations Industrial Development Organization, and the United Nations Institute for Training and Research to provide integrated and holistic support on eradicating poverty, increasing jobs and social equity, strengthening livelihoods and environmental stewardship and sustaining growth, ensuring coherence and avoiding duplication of efforts. Throughout these seven years, PAGE has evolved its breadth of knowledge, understanding that while circumstances may vary, there are many paths to reach the same, universal goal.
While the COVID-19 pandemic is still rapidly evolving, the world is already facing effects that have spread far beyond our individual health and well-being. The shock to the global economy and to the lives of workers and families around the world will be felt for some time. This is an uncertain moment in our collective history — yet, these unforeseen events present all of us with an opportunity — to respond and help prevent and prepare for future shocks with new modalities that go beyond the status quo.
By bringing together the specialized expertise of its five UN agencies, PAGE has already embarked on the journey to help countries navigate the transition to an inclusive green economy, economies that create growth, jobs, and prosperity for all while reducing pressures on the planet.
When this transition is unplanned, the risks and social, economic and environmental costs are becoming clearer each day. Countries and communities will be forced to confront a range of unprecedented challenges over the next several months. During this difficult period, the role of inclusive green economy approaches to help restore stability and resilience will be even greater. We remain steadfast in greening the future together and facing what is to come with a strengthened commitment to sustainable, inclusive development, knowing that embracing a green economic transformation together will lead to the Future We Want.
In Richard Baldwin and Beatrice Weder di Mauro's recent e-book, Economics in the time of COVID-19, the authors highlight the significance that government responses will have in limiting the negative effects of the virus. Weder di Mauro writes, "The size and persistence of the economic damage will depend on how governments handle this sudden close encounter with nature and with fear." Our cooperation now is crucial in the step towards building a brighter future, one that leaves no one behind.
Discrimination in the air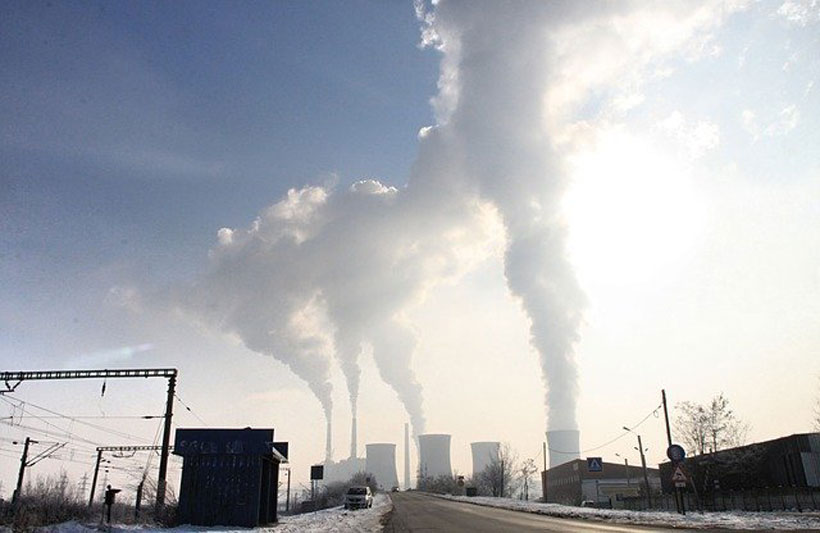 Nine out of 10 people globally breathe polluted air, causing about 7 million premature deaths every year. On 7 September 2020, the United Nations observed the first International Day of Clean Air for blue skies. This article is part of UNEP's continuing coverage of air pollution and its impact globally.
Over 40 per cent of the U.S. population – about 134 million people – face health risks resulting from air pollution, -according to the American Lung Association. The burden is far from evenly shared. Studies show that in the United States, people of color and low-income communities face a significantly higher risk of environmental health effects, highlighting that the impacts of air pollution are experienced unequally throughout the country.
People of color are more likely to live in areas affected by pollution and high road traffic density, increasing risks to their health. As prominent American environmental justice activist and leader Robert D. Bullard emphasizes, race and place matter.
For example, along the Mississippi River in the southern United States, there is an area with some of the worst air pollution in the country. In the stretch between New Orleans and Baton Rouge Louisiana, many people live right next to several high-polluting industrial plants. Residents, who are predominately Black, have seen significant cancer clusters, with cancer risks in the area reaching up to 50% more than the national average. In St. John the Baptist parish alone, an area of about 2 square miles, the cancer rate is about 800 times higher than the American average.
Similarly, New York City neighborhood Mott Haven, home to mainly LatinX and Black families, has a very high level of air pollution from traffic, warehouses, and industry. Residents in Mott Haven face some of the highest rates of asthma cases and asthma-related hospitalizations in the country, especially among children.
Often, communities experiencing high levels of air pollution are among the most vulnerable, facing poor access to health services, limited economic opportunity, more polluted work environments and racial injustices. Comprehensive policies are needed to address these interrelated challenges.
"There is a strong correlation between socioeconomic factors and risk of air pollution," said Dr. Barbara Hendrie, Regional Director for UN Environment Programme North America. "Recognizing this, and the disproportionate impacts of air pollution throughout the United States is a critical part of developing effective solutions."
On the first-ever International Day of Clean Air for blue skies in September, the UN Environment Programme called upon governments, corporations, to civil society and individuals, to take action to reduce air pollution and bring about transformative change.
Air pollution does not have to be a part of our collective future. We have the solutions and must take the necessary actions to address this environmental menace and provide #CleanAirForAll.
New strains of rice could address climate change
Rice is a staple for more than 3.5 billion people, including most of the world's poor. But it can be a problematic crop to farm. It requires massive amounts of water and the paddies in which it grows emit methane, a potent greenhouse gas.
To tackle such issues, the United Nations Environment Programme (UNEP) has been working with the Shanghai Agrobiological Gene Center to develop strains of rice that are drought resistant and don't need to be planted in paddies. The research, say, experts, could help bolster food security at a time when COVID-19 is threatening to propel more people into hunger.
The study, which runs from 2017 to 2021, is funded by the Government of China and falls under the China-Africa South-South Cooperation arrangement.
"China has lots of experience growing rice and this collaboration with China is a first," says UNEP ecosystems expert Levis Kavagi, who has been closely involved with the project.
Researchers have developed and tested over 50 varieties of rice in Ghana, Kenya and Uganda. They evaluated how the grains grow at different elevations and, importantly, how they taste.
WDR 73 also doesn't need to be planted in a flooded paddy. That's important for several reasons.
Transporting seedlings into flooded fields is a laborious process. Paddies are breeding grounds for malaria-carrying mosquitoes. Water shortages, sparked by climate change, are expected to make filling paddies a challenge in many countries. And paddies themselves vent massive amounts of methane – up to 20 per cent of human-related emissions of the greenhouse gas, according to the Intergovernmental Panel on Climate Change.
Growing rice on relatively dry land also reduces the ever-growing quest to open up wetlands, havens for birds and other animals, to farming.
"Usually the most suitable land for growing rice also tends to be next to, or in, wetlands or flood plains," says Kavagi. "Expanding agricultural land involves draining the wetlands. This leads to loss of biodiversity, and reduced water purification and climate regulation services provided by wetlands."
The ultimate goal of the project is to get a national certification of WDR 73, allowing it to be broadly disseminated to farmers. The project is part of a larger effort by China, African countries and UNEP to develop better rice varieties, improve livelihoods and bolster food security.
"The project shows that with new rice varieties it is possible to achieve the multiple objectives of food security, biodiversity and nature conservation – and fight against climate change," says Kavagi.
Technical details of rice trials in Ghana, Kenya and Uganda
In Kenya, trials were conducted over three growing seasons in Mwea (central Kenya), Busia (western), and Mtwapa (coastal area). Rice variety WDR 73 performed well compared with the local Basmati varieties. The growth duration varied from 125 days in Mtwapa, to 150 days in Mwea and Busia, where the altitude is over 1,000m. Average grain yield was 5.1 to 9.0 tonnes per hectare. Plant height was 100-110 cm, which shows that this variety is tolerant to rice blast disease and displays good drought-resistant qualities compared to Basmati varieties.
In Uganda, WDR73 cultivation experiments were conducted in Lukaya, Luweero and Arua. In well-managed farms, grain yield increased from 4.35 to more than 6.0 tons per hectare. In Arua, in 2019 the rain-fed crop was direct sowed from 25-30 August and harvested from 30 November to 5 December. The growth duration was 90-95 days and yielded 4.35 tonnes per hectare. Direct seeded WDR 73 grain yield in Luweero in 2019 varied from 6 tonnes per hectare in rain-fed conditions to 8 tonnes per hectare in irrigated paddy fields.
In Bolgatanga, a drought-prone area in northern Ghana, WDR 73 growth duration was 105 days and plant height 110-120 cm, while the grain yield was 6.0 tonnes per hectare.
Vietnam Signs Landmark Deal with World Bank to Cut Carbon Emissions
Vietnam's Ministry of Agriculture and Rural Development signed a landmark agreement today with the World Bank's Forest Carbon Partnership Facility (FCPF), unlocking up to US$51.5 million for Vietnam's efforts to reduce carbon emissions from deforestation and forest degradation between now and 2025. With this Emission Reductions Payment Agreement (ERPA) in place, Vietnam is expected to reduce 10.3 million tons of carbon dioxide emissions from six North Central Region provinces of Thanh Hoa, Nghe An, Ha Tinh, Quang Binh, Quang Tri and Thua Thien Hue to receive $51.5 million from the FCPF.
"Vietnam has shown tremendous leadership in developing robust programs to deliver forest emission reductions at scale," saidCarolyn Turk, World Bank Country Director for Vietnam. "This agreement marks the beginning of a new chapter for Vietnam, where new and significant incentives for forest protection and improved management are now in place to help the country meet its ambitious climate targets."
Vietnam's Emission Reductions Program is designed to address the underlying causes of forest loss in the country's North Central Region and by so doing reducing emissions from deforestation and forest degradation. The program will also support forest restoration. The region was chosen for its critical biodiversity importance and socio-economic status. The program area covers 5.1 million hectares of land (16 percent of the land area of the country), of which 3.1 million hectares are currently forested, and includes five internationally recognized conservation corridors. It is home to approximately 10.5 million people, nearly one third of whom live below the national poverty line.
"Vietnam's program follows a preparation phase that built our readiness to engage in an emission reduction payment agreement of this kind and is a step towards full implementation of forest carbon services in Vietnam. This agreement highlights the collaboration between Vietnam, FCPF and the World Bank to meet international climate targets laid out in the Paris Agreement," said Ha Cong Tuan, Standing Vice Minister of Agriculture and Rural Development. "Our program will mobilize important additional financing to invest in our forests and reduce forest degradation while generating income for forest owners and improving sustainable development in the North Central Region."
Vietnam is the first country in Asia-Pacific and fifth globally to reach such a milestone agreement with the FCPF. ERPAs are innovative instruments that incentivize sustainable land management at scale and help to connect countries with other sources of climate financing. The resources from the FCPF provide new opportunities to conserve and regenerate forest landscapes and biodiversity while simultaneously supporting sustainable economic growth, which is critical for Vietnam's development going forward.
The Forest Carbon Partnership Facility (FCPF) is a global partnership of governments, businesses, civil society, and Indigenous Peoples' organizations focused on reducing emissions from deforestation and forest degradation, forest carbon stock conservation, the sustainable management of forests, and the enhancement of forest carbon stocks in developing countries, activities commonly referred to as REDD+. Launched in 2008, the FCPF has worked with 47 developing countries across Africa, Asia, and Latin America and the Caribbean, along with 17 donors that have made contributions and commitments totaling US$1.3 billion.