The World Health Organization (WHO) is working with countries on strategies to "gradually and safely" ease stay-at-home restrictions aimed at containing the spread of the new coronavirus, agency chief Tedros Adhanom Ghebreyesus told journalists on Friday, though he cautioned against any sudden action.
"WHO wants to see restrictions lifted as much as anyone", he said.
"At the same time, lifting restrictions too quickly could lead to a deadly resurgence. The way down can be as dangerous as the way up if not managed properly".
Tedros laid out six factors for consideration, which include that transmission is controlled and sufficient public health and medical services are available.
Outbreak risks in settings such as long-term care facilities also need to be minimized, while workplaces, schools and other essential locations should have preventive measures in place.
"Fifth, that importation risks can be managed," he continued, "and sixth – and I cannot over-emphasize this point – that communities are fully aware and engaged in the transition. Every single person has a role to play in ending this pandemic".
Health worker infections an 'alarming trend'
Meanwhile, some countries are reporting that more than 10 per cent of their health workers have been infected by the new coronavirus, indicative of what Tedros described as "an alarming trend".
Evidence from China, Italy, Singapore, Spain and the United States shows that some infections are occurring outside health facilities, so at home or in communities.
Factors for infection in health settings include late recognition of COVID-19 and lack of training or experience in dealing with respiratory pathogens. Many health workers are also being exposed to large numbers of patients during long shifts with inadequate rest periods.
"However, the evidence also shows that when health workers wear personal protective equipment the right way, infections can be prevented", said Tedros.
"That makes it even more important that health workers are able to access the masks, gloves, gowns and other PPE they need to do their jobs safely and effectively".
WHO continues to support countries in securing supplies and equipment, and in scaling up procurement and distribution of these items.
He estimated that each month, the recently launched UN Supply Chain Task Force will need to ship 100 million medical masks and gloves; up to 25 million respirators, gowns and face shields, and 2.5 million diagnostic tests, among other supplies.
Coronavirus spreading in rural areas in Africa
While there has been a "welcome slowing" of COVID-19 cases in European countries hardest hit by the pandemic, such as Spain and Italy, Tedros said the virus is spreading to rural areas in Africa.
With clusters of cases and community spread now appearing in more than 16 countries, he expects "severe hardship" for local health systems, which are already overstretched.
"The recent meeting of the G20 countries expressed strong support for Africa, which must be expedited even though the numbers in Africa are still relatively small but accelerating', he said.
Ebola resurfaces in DR Congo
Tedros also updated journalists on the fight against Ebola in the Democratic Republic of the Congo (DRC), where a new case of the disease was confirmed in the city of Beni, North Kivu province, following 52 days without any incidence.
"Unfortunately, this means the government of DRC will not be able to declare an end to the outbreak on Monday, as hoped", he said.
The outbreak in the east of the country began in August 2018 and has killed more than 2,200 people. The last person who was confirmed to have Ebola tested negative twice and was discharged from a treatment centre in early March.
WHO and partners will continue to work with the Congolese Government, affected communities and partners, Tedros added.
Ethiopia: Safe access and swift action needed for refugees in Tigray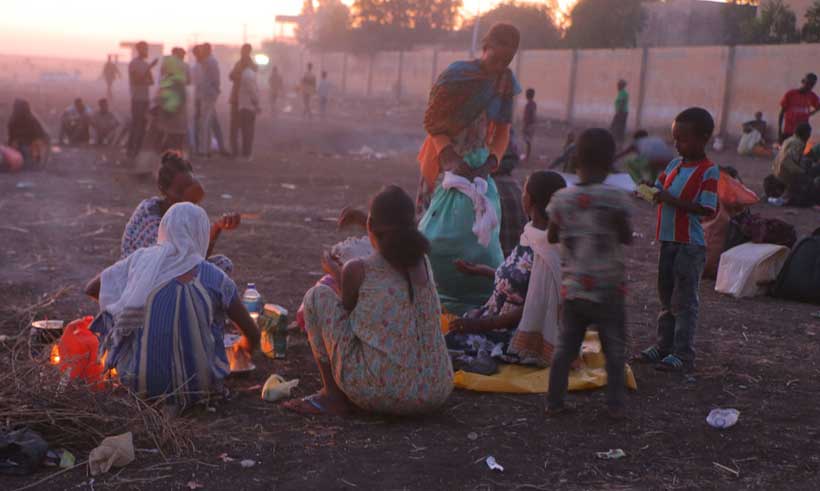 The head of the UN refugee agency (UNHCR) on Wednesday expressed his deep concern over the humanitarian situation in the Tigray region of Ethiopia, including its impact on Eritrean refugees hosted there.
The conflict between the Ethiopian Government and regional forces of the Tigray People's Liberation Front (TPLF) began in early November, when the Prime Minister ordered a military offensive after rebels attacked a federal army base. Government forces reported that the region had been secured at the end of November, but TPLF resistance has continued amid accusations of extrajudicial killings and rights abuses.
Despite some positive developments in accessing and assisting vulnerable populations, since the start of the Government operation, UNHCR's repeated requests to access the Shimelba and Hitsats refugee camps have gone unanswered.
"I am very worried for the safety and well-being of Eritrean refugees in those camps", said UN High Commissioner for Refugees Filippo Grandi. "They have been without any aid for many weeks".
UNHCR continues to receive many reliable reports and first-hand accounts of ongoing insecurity and allegations of grave and distressing human rights abuses, such as killings, targeted abductions and forced return of refugees to Eritrea, said Mr. Grandi.
Moreover, the agency has learned of additional military incursions over the last 10 days that are consistent with open-source satellite imagery showing new fires and other fresh signs of destruction at the two camps.
"These are concrete indications of major violations of international law", the High Commissioner spelled out.
Doubly distressed
Ethiopia has long given refuge to people fleeing conflict and persecution.
The federal Government has provided assurances of measures are to minimize the impact of the conflict on civilians.
"I have impressed upon the Ethiopian leadership, the urgency of ensuring the protection of refugees, preventing forced return and keeping refugee camps safe from attacks and other threats from armed actors", said Mr. Grandi.
Equally distressing, he said, is that UNHCR teams have been unable to assist the thousands of Eritrean refugees who continue to flee the camps in search of safety and support.
"Refugees arriving on foot to Shire town in Tigray are emaciated, begging for aid that is not available", recounted the High Commissioner.
Against the backdrop that refugees who had reached Addis Ababa are being returned to Tigray, some against their will, he reiterated the UN-wide call for "full and unimpeded access" to explore "all options to safely provide desperately needed assistance".
Unwavering commitment
In line with the humanitarian principles of impartiality and neutrality, UNHCR stands committed to work with the Ethiopian Government in protecting and assisting those forced to flee.
"We remain available to seek solutions – together – to the current humanitarian problems in a spirit of collaboration and constructive partnership", said the UNHCR chief. "Safe access and swift action are needed now to save thousands of lives at risk".
Earth Observation Data Could Represent A Billion-Dollar Opportunity For Africa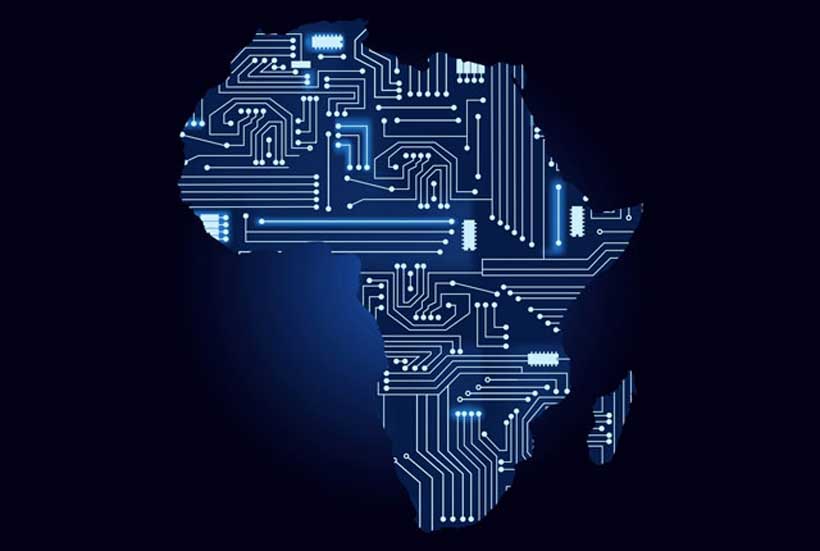 Earth observation [EO] data provides a billion-dollar opportunity for economies on the African continent, one that could create jobs and build new resilience after COVID-19.
The newly released report Unlocking the Potential of Earth Observation to address Africa's critical challenges lays out the multiple economic benefits from EO data. The report was written in collaboration with Digital Earth Africa, an initiative that is a world first in providing freely accessible data that maps the entire African continent.
This report marks the first known time the potential impact of EO for Africa has been quantified. According to estimates, EO could be worth up to $2 billion a year thanks to:
1. A strengthened EO industry. Improved use of EO data could lead to an extra $500 million in yearly EO sales along with new job opportunities and increased fiscal revenues.
2. Boosted agricultural productivity. Better data could potentially be worth an extra $900 million a year, thanks to water savings and productivity gains for farmers, not to mention reduced pesticide usage.
3. Better regulation of gold mining activity. Data allows countries to crack down on illegal mining, providing a potential savings of at least $900 million from reduced environmental damage and fiscal evasion.
The report shows the opportunity available in EO data to strengthen economies and reach sustainability goals. EO data can help governments make more informed decisions regarding water, agriculture, food security and urbanization. Advancing new collaborations between public and private efforts can incentivize data sharing to develop EO industries on the continent even further.
Dr Adam Lewis, Managing Director of the Digital Earth Program welcomes the findings of the report as the first of its kind to quantify the potential benefits of the program. "Through collaboration with key partners both within Africa and across the globe, we have made significant progress in turning this potential into a reality. Over the last 12 months the program has met a number of milestones in improving access to data and services within Africa. Working with Amazon Web Services as well as international space agencies and the private sector, we have been able to provide access to locally stored analysis-ready satellite data within Africa." Adam said.
"We are proud to support Digital Earth Africa's efforts to make Earth observation data more easily accessible to African nations," said Ana Pinheiro Privette, Lead for Amazon Sustainability Data Initiative. "Through the Amazon Sustainability Data Initiative, Amazon is making available petabytes of Earth observation data, which provide valuable insights for communities to manage climate impacts including increased floods and droughts."
Valuing the impact of EO is an emerging practice globally, with recent reports covering the Asia Pacific, Australia, the European Union and the UK, but this is the first such report for Africa. The report was developed following examination of the readiness of African countries to effectively and efficiently grow their geospatial capabilities, integrated with study of the potential economic benefit of EO data adoption on specific sustainable development focus areas.
Data-Driven Operations Are Key to Future of Manufacturing
In the near future, manufacturing companies will collaborate in hyperconnected value networks in which data-and-analytics applications drive productivity, new customer experiences and societal and environmental impact. A new white paper, Data Excellence: Transforming Manufacturing and Supply Systems, released today presents the challenges for manufacturers and provides the steps to overcome them.
According to the report, nearly three-quarters of 1,300 surveyed manufacturing executives consider advanced analytics to be critical for success and more important today than three years ago. However, only a few companies capture the full value that data and analytics can unlock to address manufacturers' most pressing challenges. Less than 20% of surveyed participants prioritize advanced analytics to promote either short-term cost reductions or longer-term structural cost improvements. Only 39% have managed to scale data-driven use cases beyond the production process of a single product and thus achieve a clearly positive business case.
Surveyed manufacturers cited various challenges that impeded their efforts to further scale and implement data-and-analytics solutions within their plants and across networks:
They struggle to prioritize the right value-adding use cases from a broad range of applications
They have not put in place technological enablers, such as data security or advanced algorithms
They lack critical organizational enablers, such as skills and capabilities and effective internal governance
This study by the World Economic Forum, in collaboration with the Boston Consulting Group (BCG), features insights from a unique community of 40+ manufacturing organizations and leading academics and public sector representatives, identifying six priorities to capture value from data and analytics in manufacturing:
Define a data-to-value strategy and roadmap
Incentivize internal and external ecosystem partners
Build capabilities to capture and use data
Implement an open platform to unlock data silos
Enable connectivity for low-latency, high-bandwidth data flows
Ensure data security and privacy
"These findings will help accelerate our journey to support companies in devising a path forward to reach the next level of data-based manufacturing excellence, build trust among manufacturing, suppliers and customers, and unlock new value through the development of new data-driven ecosystems," said Francisco Betti, Head of Shaping the Future of Advanced Manufacturing and Production at the World Economic Forum.
"Manufacturing is on the verge of a data‑driven revolution," said Daniel Küpper, Managing Director and Partner of BCG and a report co-author. "But many companies have become disillusioned because they lack the technological backbone required to effectively scale data-and-analytics applications. Establishing these prerequisites will be critical to success in the post-pandemic world."
As a next step, the community is co-developing a Manufacturing Data Excellence Framework, which comprises value-adding applications as well as technological and organizational success factors. Companies will be able to leverage this framework to accelerate the development of globally connected manufacturing data ecosystems.