Testing, tracing, and when to lift restrictions: WHO's latest advice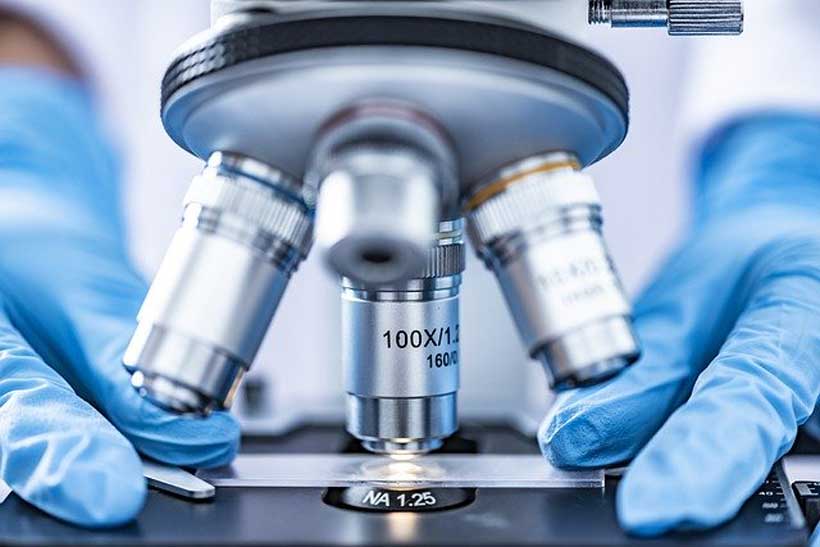 The Director-General of the World Health Organization (WHO), outlined his agency's latest advice to countries on Monday in a statement, stressing that a mix of social distancing, testing, contact tracing and isolation, will be crucial to further curb the spread of the new coronavirus already devastating much of the globe.
"We're all learning all the time and adjusting our strategy, based on the latest available evidence", said Tedros Adhanom Ghebreyesus, summarizing the guidance which will be available in full on the agency's website on Tuesday.
He noted that a broad spectrum of COVID-19 responses are currently in place across the globe, based on national circumstances and capacity. While some countries have already endured several weeks of social and economic restrictions – and are now considering easing them – others are just beginning to consider whether and when to introduce such controls.
What we know
"We can only say what we know, and we can only act on what we know", said Tedros, emphasizing that emerging evidence is beginning to crystalize a better understanding of COVID-19, how it behaves, how to treat it and how to halt its further spread.
COVID-19 is estimated to be 10 times deadlier than the 2009 flu pandemic. It spreads most easily in crowded environments, such as nursing homes, and in some countries the number of cases is doubling every 3 to 4 days.
Against that backdrop, WHO stresses that early case-finding, testing, isolation and care – as well as tracing every contact of infected individuals – is essential to stop transmission. Physical distancing restrictions are one part of the equation, but many other public health measures are also needed.
And because COVID-19 accelerates quickly but decelerates much more slowly, control measures will need to be lifted very slowly – not all at once.
"In other words, the way down is much slower than the way up", said the UN health agency chief.
Six steps to ease restrictions
In its updated guidance, WHO is expected to summarize those findings and chart the way forward with a new, six-point set of criteria for countries to consider as they weigh whether to lift restrictions already imposed against COVID-19.
First, countries should confirm that transmission of the virus has been controlled. Second, they must ensure that health systems are capable of detecting, testing, isolating and treating every case of COVID-19, as well as tracing every contact. Third, they must make sure that outbreak risks are minimized, especially in such settings as health facilities and nursing homes.
Fourth, countries must put in place preventive measures in workplaces, schools and other essential places. Fifth, they must manage importation risks, and sixth, they should fully educate, engage and empower communities to adjust to the "new norm" of everyday life.
"Countries must strike a balance between measures that address the mortality caused by COVID-19, and by other diseases due to overwhelmed health systems, as well as the social economic impacts," said Dr. Ghebreyesus.
International law, a cornerstone during crises
From their headquarters across the globe, funds, agencies and treaty bodies of the UN system – especially those related to health, law and development – are contributing their expertise to the Organization's robust policy guidance.
In a recent statment, he Director-General of the UN-related International Development Law Organization (IDLO), Jan Beagle, emphasized that justice and the rule of law should serve as enablers of countries' responses to COVID-19.
She noted that effective legal frameworks allow for carefully tailored Government actions, including emergency decrees that protect people from infection and disease while respecting their civil, political, economic and social rights.
The rule of law can also be a lifeline for society's most vulnerable in times of crisis, when restrictions on freedom of movement, scarce resources and feelings of stress, anxiety and alienation can exacerbate exclusion, discrimination and social fissures.
Such challenges can disproportionately affect women and girls, older persons, migrants, refugees, prisoners, people living in extreme poverty and others on the margins of society.
"At times like the present, when the ability to access services and the fair distribution of public resources can make a difference between life and death, justice institutions must be available to protect the rights of the least powerful among us", Ms. Beagle added.
Pandemic curbs trend towards ever-increasing migration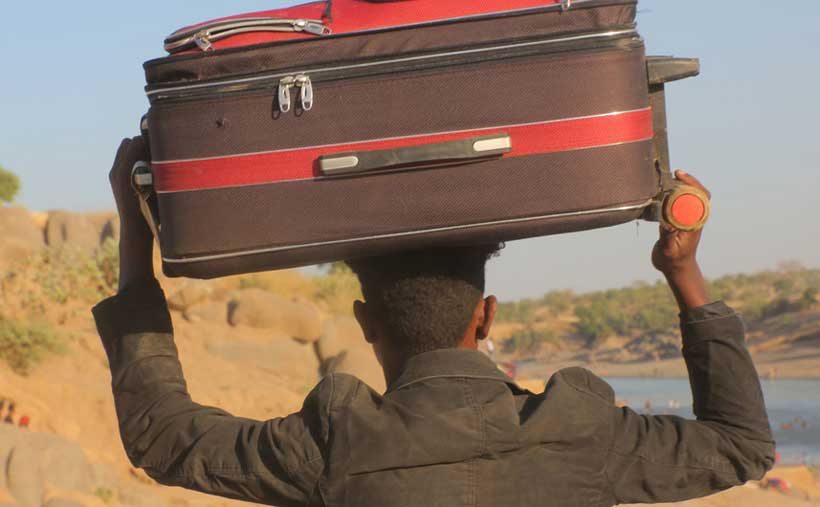 Travel restrictions and other curbs to movement put in place in the light of the COVID-19 pandemic, have put a significant dent in migration figures, but the overall trend shows 100 million more people living outside their countries of origin in 2020, compared to the year 2000, a new UN report revealed on Friday.
'Migration is part of today's world'
International Migration 2020 Highlights, published by the UN Department of Economic and Social Affairs (DESA), shows that the pandemic may have slowed migration flows by around two million people last year, cutting the annual growth expected since mid-2019 by around 27 per cent.
Since the year 2000, however, there has been a major increase in migration. That year some 173 million people lived outside of their countries of origin. Twenty years later, that figure had risen to 281 million.
In a statement, Liu Zhenmin, UN Under-Secretary-General for Economic and Social Affairs, said "The report affirms that migration is a part of today's globalized world and shows how the COVID-19 pandemic has impacted the livelihoods of millions of migrants and their families, and undermined progress in achieving the Sustainable Development Goals."
Less money sent home
The economic crisis that following in the wake of the pandemic has had a major impact on remittances, the money migrants send home to their countries of origin. The World Bank projects that remittances sent back to low- and middle-income countries may see a $78 billion dip, around 14 per cent of the total amount.
This will negatively affect the livelihoods of millions of migrants and their families, especially in those countries with a big diaspora. India, for example, has the largest diaspora in the world: 18 million people born in India live outside the country. Other nations with significant diasporas include Mexico, the Russian Federation (11 million each), China (10 million) and Syria (eight million).
US and Germany top destinations
Unsurprisingly, high income countries are the most coveted destinations for migrants. The US takes the top spot with 51 million migrants hosted in 2020.
Germany hosted the second largest number of migrants worldwide, at around 16 million, followed by Saudi Arabia (13 million), the Russian Federation (12 million) and the United Kingdom (nine million).
Many migrants do not travel far, however. Nearly half of them remain in the region from which they originated. For example, in Europe 70 per cent of migrants come from another European country. Similarly, some 63 per cent of migrants in sub-Saharan Africa come from a country in the same region.
Most refugees in lower income countries
Contrary to some perceptions, the vast majority of refugees, around 80 per cent, are hosted in low- and middle-income countries, and constitute some 12 per cent of all international migrants.
The number of refugees is rising faster than voluntary migration: the number of people forced to leave home due to conflict, crises, persecution, violence or human rights violations has doubled from 17 to 34 million since the beginning of the 21st Century.
In recognition of the need to better manage migration, the General Assembly has adopted several landmark agreements, including the 2030 Agenda for Sustainable Development, the New York Declaration for Refugees and Migrants and the Global Compact for Safe, Orderly and Regular Migration. DESA says that around 60 countries have begun to adopt measures to ensure safe, orderly and regular migration.
CAR: Displacement reaches 120,000 amid worsening election violence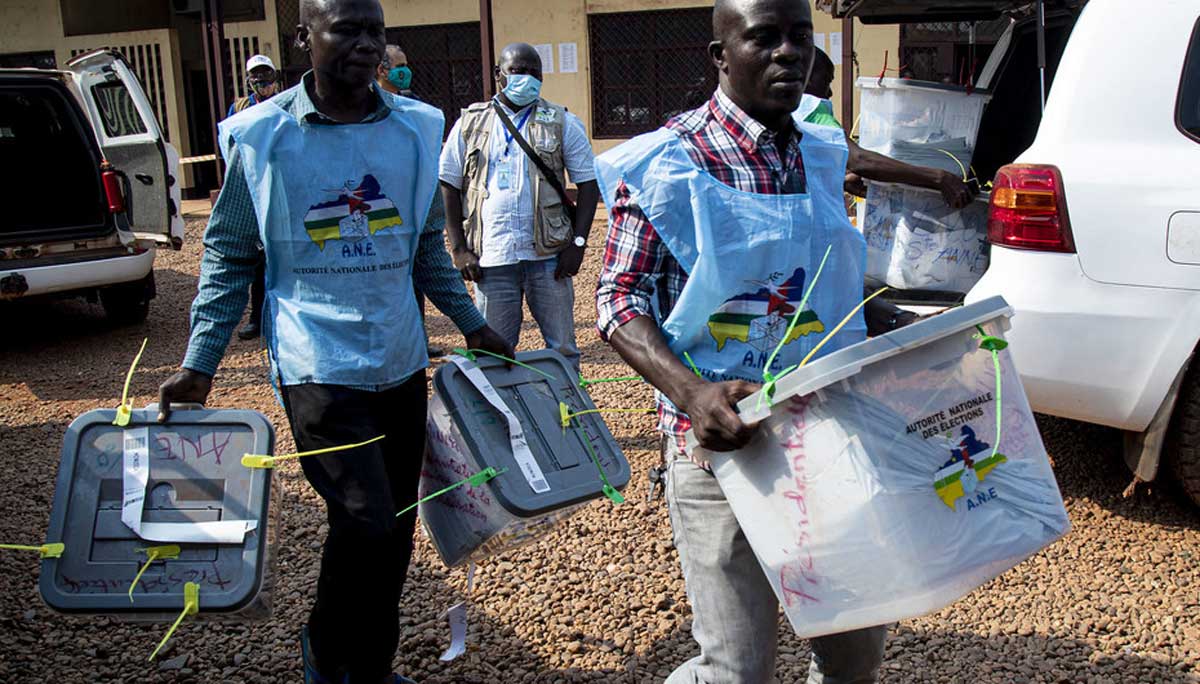 "Worsening" election violence in the Central African Republic (CAR) has forced 120,000 people from their homes, the UN refugee agency, UNHCR, said on Friday.
In an appeal for an immediate end to all bloodshed – which has included deadly clashes with UN peacekeepers – UNHCR also said that mass displacement has continued outside the country since the 27 December Presidential poll, reversing a trend of people returning to CAR in recent years.
"What is clear is the situation has evolved, it has worsened, we have seen that the number of refugees has doubled in just one week", said spokesperson Boris Cheshirkov, during a scheduled press briefing in Geneva.
Despite attempts by rebel groups to obstruct presidential and legislative elections, on 27 December, nearly two million Central Africans successfully cast their votes.
UNHCR and partners in CAR "are gathering reports of abuses by armed groups, including of sexual violence, attacks on voters and pillaging", Mr. Cheshirkov continued, underscoring the agency's call "for an immediate return of all parties to meaningful dialogue and progress towards peace".
"We were reporting 30,000 refugees last Friday, today it's already 60,000, and much of that is the increase we've seen in the Democratic Republic of the Congo (DRC). This is coming with reports of intensified violence, people are being forced to move from their home and the situation has not calmed down for the moment."
'Fear and dread'
Echoing concerns for the deteriorating situation, the UN-appointed independent rights expert for CAR called on Friday for the arrest and prosecution of all those "who continue to fuel violence" there.
Because of them, the country's people live in "fear and dread", said Yao Agbetse, before deploring the fact that Central Africans "were unable to exercise their right to vote and that many were victims of torture or ill-treatment and death threats for exercising their right to vote in the first round of elections".
Calling out the so-called Coalition of Patriots for Change (CPC), Mr Agbetse alleged that the group had "obstructed the country's electoral campaign in December, prevented the deployment of election materials, disrupted the mobilisation of voters to carry out their democratic right and burned polling stations".
The CPC had also recruited children for its work, the rights expert maintained, "a crime under international law".
Several localities were targeted, including Kaga Bandoro, Bossangoa, Batangafo, Bozoum, Bocaranga, Koui, Carnot "and other locations in the centre, west, and east of the country", along with the capital, Bangui on 13 January, said the rights expert, who reports to the UN Human Rights Council in Geneva. 
In his statement, Mr Agbetse noted that CAR's "already fragile humanitarian situation" had worsened, with "more than half of the population in vital need of humanitarian assistance".
Prices soaring
The premises of some humanitarian organisations had been ransacked, he added, while basic necessities "are becoming scarcer and their prices are soaring in Bangui because of insecurity on the supply routes to the capital".
Today, schools and training centres are closed outside the capital "and pastoralists and farmers can no longer carry out their activities because of insecurity and fear. Ultimately, food insecurity and extreme poverty are likely to worsen," Mr. Agbetse said.
10,000 cross in just 24 hours
On Wednesday alone, 10,000 people crossed the Ubangui river that separates the two countries, UNHCR's Mr. Cheshirkov said.
He added that in addition to the 50,000 refugees in DRC, another 9,000 have reached Cameroon, Chad and the Republic of Congo in the past month.
In an appeal for funds, the spokesperson said the inaccessible terrain and poor infrastructure along the Ubangui river where people have sheltered, has complicated aid access.
"UNHCR was already seeking $151.5 million this year to respond to the CAR situation. The needs of the recently displaced Central Africans are mounting, and we will soon face a substantial funding shortfall," Mr. Cheshirkov explained
Inside the Central African Republic, another 58,000 people remain displaced.
Ethiopia: Safe access and swift action needed for refugees in Tigray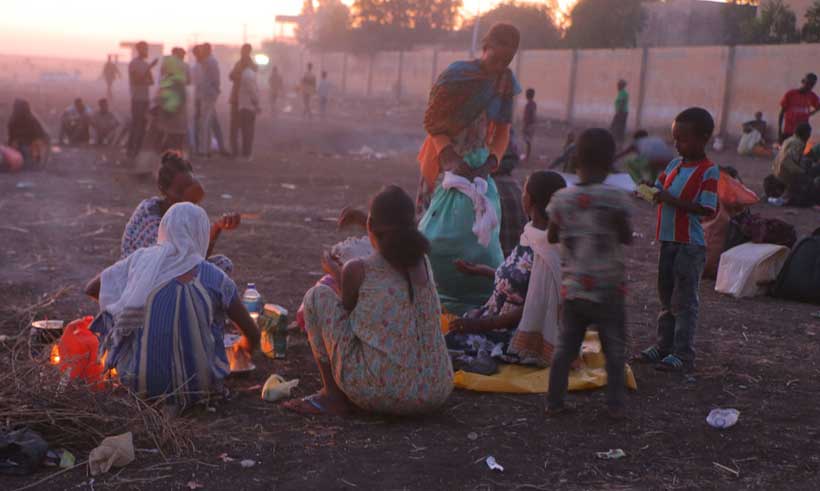 The head of the UN refugee agency (UNHCR) on Wednesday expressed his deep concern over the humanitarian situation in the Tigray region of Ethiopia, including its impact on Eritrean refugees hosted there.
The conflict between the Ethiopian Government and regional forces of the Tigray People's Liberation Front (TPLF) began in early November, when the Prime Minister ordered a military offensive after rebels attacked a federal army base. Government forces reported that the region had been secured at the end of November, but TPLF resistance has continued amid accusations of extrajudicial killings and rights abuses.
Despite some positive developments in accessing and assisting vulnerable populations, since the start of the Government operation, UNHCR's repeated requests to access the Shimelba and Hitsats refugee camps have gone unanswered.
"I am very worried for the safety and well-being of Eritrean refugees in those camps", said UN High Commissioner for Refugees Filippo Grandi. "They have been without any aid for many weeks".
UNHCR continues to receive many reliable reports and first-hand accounts of ongoing insecurity and allegations of grave and distressing human rights abuses, such as killings, targeted abductions and forced return of refugees to Eritrea, said Mr. Grandi.
Moreover, the agency has learned of additional military incursions over the last 10 days that are consistent with open-source satellite imagery showing new fires and other fresh signs of destruction at the two camps.
"These are concrete indications of major violations of international law", the High Commissioner spelled out.
Doubly distressed
Ethiopia has long given refuge to people fleeing conflict and persecution.
The federal Government has provided assurances of measures are to minimize the impact of the conflict on civilians.
"I have impressed upon the Ethiopian leadership, the urgency of ensuring the protection of refugees, preventing forced return and keeping refugee camps safe from attacks and other threats from armed actors", said Mr. Grandi.
Equally distressing, he said, is that UNHCR teams have been unable to assist the thousands of Eritrean refugees who continue to flee the camps in search of safety and support.
"Refugees arriving on foot to Shire town in Tigray are emaciated, begging for aid that is not available", recounted the High Commissioner.
Against the backdrop that refugees who had reached Addis Ababa are being returned to Tigray, some against their will, he reiterated the UN-wide call for "full and unimpeded access" to explore "all options to safely provide desperately needed assistance".
Unwavering commitment
In line with the humanitarian principles of impartiality and neutrality, UNHCR stands committed to work with the Ethiopian Government in protecting and assisting those forced to flee.
"We remain available to seek solutions – together – to the current humanitarian problems in a spirit of collaboration and constructive partnership", said the UNHCR chief. "Safe access and swift action are needed now to save thousands of lives at risk".