Don't Blame Migratory Birds But centre-State Legal Mechanism in India
Authors: Partha Pratim Mitra and Prakash Sharma*
Post 2003-04 bird flu outbreak, migratory birds have become the soft target for spreading of avian influenza or contiguous diseases. The geneses of this thought emerge from the year 1996, which continuous to re-emerged thereafter on regular basis and spread from Asia to Europe and Africa, resulting in several hundred human deaths. The occurrence of avian influenza ((H5N1, H5N2, H5N8, H7N8, H7N9 etc.)has captured global attention too. There are studies that suggest, "avian influenza may be the most likely candidate for the next influenza pandemic". At the same time, several scientific research claim that migratory birds are not always liable for spreading avian flu among local birds and domestic birds.
Robert Boardman of Dalhousie University opines "birds are also vulnerable and may spread disease, as in the effects in the early 2000s of the adenovirus on the Alaskan oldsquaw or long-tailed duck and deaths of kakapo parrots on some New Zealand islands resulting from soil bacteria". Birds too like other species compete for resources. Nevertheless, there are factors other than migratory birdsthat can be associated for the spread, for instance the H5N1 avian flu virus in Japan, China, Indonesia and other countries in 2005–2006 had analogous connection with the environmental factors. Others factors can be the anthropogenic changes in land use and agriculture, movement of people, etc.
Talking about the global attention, perhaps the major concern emerges when avian outbreak affects several species of food producing birds, for e.g. chickens, turkeys, quails, guinea fowl, etc. resulting in "global public health concern". The present article examines the current international as well as national laws governing the arena of migratory birds and their affect on food producing birds and poultry products.
Role of the World Organisation for Animal Health
The World Organisation for Animal Health, formerly the Office International des Epizooties (OIE) is an intergovernmental organization coordinating, supporting and promoting animal disease control. It is recognized as a reference organisation by the World Trade Organization (WTO) and had a total of 182 member states. The OIE's objectives is to promote transparency and understanding of the "global animal disease situation" to protect "public health, and to ensure the safety of world trade in animals and animal products". "The science-based standards, guidelines and recommendations issued by the OIE are designated as the international reference in dealing with avian influenza".
Over the years, OIE has strengthened international coordination and cooperation in the control of avian influenza through joint collaboration with other global organization, namely the World Health Organization (WHO), and the Food and Agriculture Organization of the United Nations (FAO). These organizations exchange follow-up information on three priorities areas including the global zoonotic influenza situation.
India is a member country of the OIE, and abides by the International Animal Health Code (Code). The Code provides standards for the improvement of animal health and welfare and veterinary public health worldwide, including through standards for safe international trade in terrestrial animals (mammals, reptiles, birds and bees) and their products. Interestingly, the Code demands that veterinary authorities of importing and exporting countries to provide for early detection, reporting and control agents that are pathogenic to animals or humans, and to prevent their transfer via international trade in animals and animal products.
Whereas People's Republic of China has failed to provide correct information and take necessary measures to curb the spread of deadly COVID-19 to the world. India out rightly informed that there was no risk of coronavirus spreading through migratory birds. Without going into the intent, no doubt there was lack of performance of legitimate duty on part of People's Republic of China (and it is a matter of further revelations), however the pertinent concern is: doesn't COVID-19 experience undermines OIE's importance?
Impact over poultry farming in India
India's poultry farming industry operates under the unhygienic conditions and become common victim at the time of outbreak of avian flu. Poultry is one of the fastest growing sectors in India, being world's 5th larg­est egg producer and 18th largest producer of broilers. Economic losses due to infectious and contagious diseases of animals could be enormous besides posses serious threat to the public.
The Indian Constitution deals with protection of animals from diseases under Entry 15 (State List) relating to animal within the territory of state and Entry 29 (Concurrent List) about moving animals extending from one state to another state. Again Entry 29 (Concurrent List) is more widely applicable to ani­mals including men and plants. The same item was also under 'Provincial Legislature List' of the Government of India Act, 1935 under Entry 20 with wider subject. However, neither the Centre nor many State governments do have adequate law to regulate these sectors. Only two States in India have enacted statutes concerning poultry production, namely Punjab Poultry Production Act, 2016 (apart from the Punjab Livestock and Bird Diseases Act, 1948) and Gujarat Poultry Farm Registration and Regulatory Authority Act, 2007.
In the absence of any specific legislation, and Central regulation to deal with the issue of disease in poultry related birds and products, theLaw Commission of India has recommended to government of India in its 269th Report for making of rules for protection of hens and broiler chickens according to section 38 of the Prevention of Cruelty to Animals Act, 1960. Besides, in Wildlife (Protection) Act, 1972, section 33A was inserted after the Amendment Act of 1991,which gives legal obligation to Chief Wildlife Warden to take action for immunization of cattle in or within 5 km of sanctuary. Government through notification of byelaws is required to prescribe the measures of such immunization process. But till date no regulation has been framed in this regard.
Legislative initiatives to combat with the situation
Certain earlier legislations were present to control diseases of animals and birds. Currently, two laws, the Destructive Insects and Pests Act, 1914, and the Livestock Importation Act, 1898, regulate the import and export of plants and animals with a view to control pests and diseases. Under these laws, the authorities are required to ensure that infectious diseases and pests do not cause widespread damage to the environment, crops, agricultural produce and human beings, i.e. the agricultural biosecurity of a country. Both the laws (the Act of 1914 and the Act, 1898) has been proposed to be repealed and replaced by the Agricultural Biosecurity Bill, 2013.The Bill aimed to establish an "integrated national biosecurity system covering plant, animal and marine issues to combat threats of bio- terrorism from pests and weeds".
Apart from this, the Insecticides Act, 1968 was passed to regulate manufacture, sale, transport, import, distribution and use of insecticides with a view to prevent risk to human beings as well as animals. The Act of 1968 constituted the 'Central Insecticide Board' to register insecticides after thorough examination for safety and efficacy. Further, the Customs Act, 1962 empowers the Central Government to prohibit or regulate the import or export of goods of any specified description for the purpose of, inter alia, protection of human, animal or plant life or health. The Prevention and Control of Infectious and Contagious Diseases in Animals Act, 2009was passed by Indian Parliament after repealing two old statutes the Dourine Act, 1910 and the Glanders and Farcy Act, 1899. The Act of 2009 seeks to provide prevention, control and eradication of infectious and contagious diseases affecting animals for pre­vention of outbreak or spreading of such diseases from one State to another. The Act of 2009deals with the control of scheduled diseases and a Schedule of the statute mentioned several types of infectious and contagious diseases.
Concluding remarks
The present structure of multilateral organizational control is faulty. This has been revealed harshly by the COVID-19 experience. There are gaps in the existing enforcement mechanisms, which do as much of damage to the health of birds as it does to the other living beings on earth. Of course, the spreading of infectious diseases must be prevented and strict measures should be adopted under contrasting levels of governance. However, given the intricacies involved it is perhaps suggested that nation-states must sit together and construct an international policy on conservation efforts concerning migratory birds during emergence of unscientifically drawn potential role of migratory birds in the dispersal of the viruses. To this extend, all efforts must be made towards timely dissemination of information which is crucial to containing outbreaks.
* Prakash Sharma, Assistant Professor, VSLLS, Vivekananda Institute of Professional Studies, New Delhi.
Women Rights in China and Challenges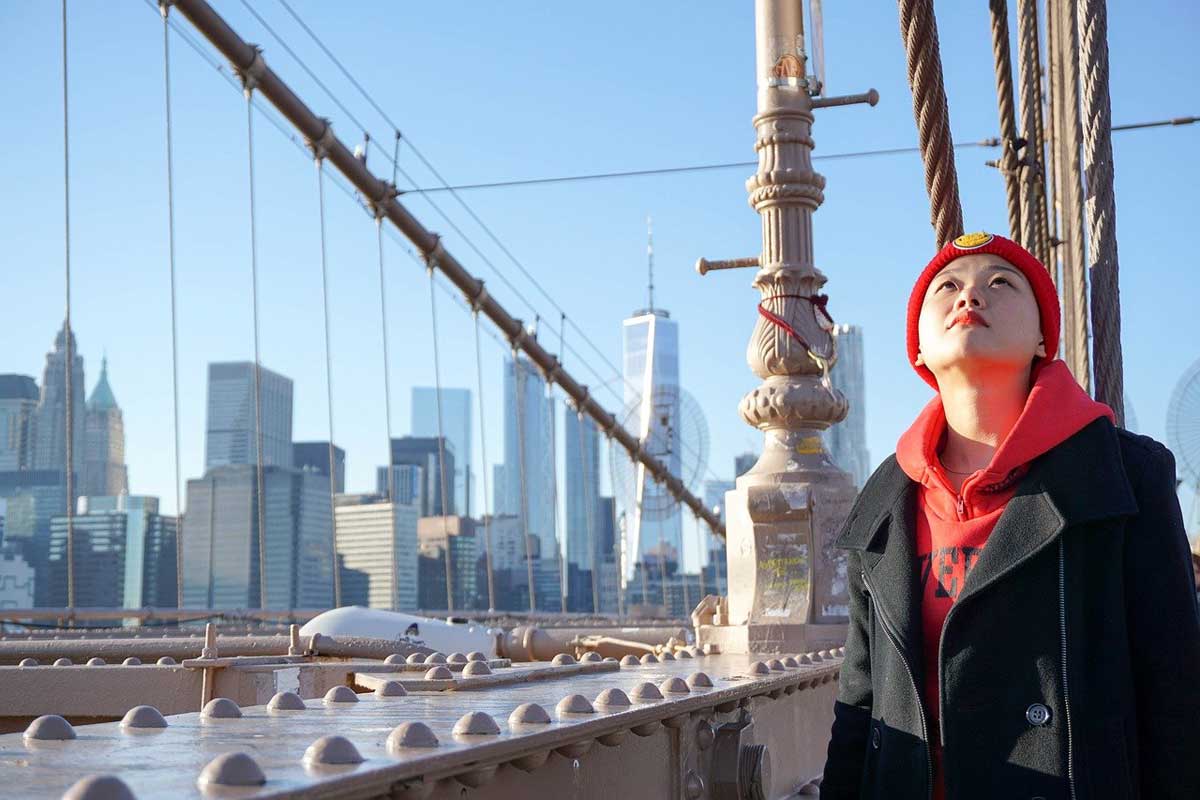 Women rights and gender discrimination have been a problem for many years in china. Various restrictions were imposed on women to suppress them in society. Income discrepancy and traditional gender roles in country aim to place women inferior as compared with their male counterparts.
There are diverse sectors where women face discrimination. Women of the past and present in china have dealt with unfair employment practices. They have had to jump over the unnecessary hurdles just to keep up with their male counterparts in the society. The Chinese government claims to better prioritize the promotion of gender equality but in reality it does not seem appropriate to say that there is not a single department of life where women are not being suppressed. In jobs, mostly men are preferred over women at high positions. There are a number of contextual examples which demonstrates this discrepancy in the status of women throughout china, and whilst there has been a great deal of the popular sphere, others have been brutally repressed by a government dominated by male families. For example, women who have children do not always receive support from their pay when maternity leave.
China's history has seen a higher focus on men being the core of not just their families but also they play crucial role in in overall country's growth and development. Post Confucius era, society labeled men as the yang and women as the yin. In this same vein, society views Yang as active, smart and the dominant half. This compared with Yin, which is soft, passive and submissive. These ideologies are not as prominent today but persist enough that there is a problem.
The tradition begins at birth with boys being the preferred children compared to girls in China. A consensus opinion in the country is that if one has a male child versus a female child, they believe the son will grow into a more successful member of the family. The sons are more likely favored because the issue of pregnancy is a non-factor and they can choose almost any job they desire. Of course, this is something that does not support efforts for gender equality nor women's rights in China.
A survey done just last year found that 80% of generation Z mothers did not have jobs outside of the home. Importantly, most of those surveyed were from poorer cities. The same survey found that 45% of these stay-at-home mothers had no intention of going back to work. They simply accepted their role of caring for the house. Gender equality and women's rights in China have shifted toward cutting into the history of patriarchal dominance within the country.
Women's Rights Movement in China
Since the Chinese government is not completely behind gender equality in China for women, the feminist movement is still active and stronger than ever. In 2015, the day before International Women's Day, five feminist activists were arrested and jailed for 37 days. They were just five of an even larger movement of activists fighting against the traditional gender role ideology that has placed females below males. These movements have begun to make great progress towards gender inequality within the country. From 2011 to 2015, a "12th Five Year Plan" had goals of reducing gender inequality in education and healthcare.
The plan also was to increase the senior and management positions and make them accessible for women to apply for said positions. Xi Jinping, the current President of the People's Republic of China, has proclaimed that the country will donate $10 million to the United Nations Entity for Gender Equality and the Empowerment of Women. During the next five years and beyond, this support will help the women of China and other countries build 100 health projects for women and children. March 1, 2016, the Anti-domestic Violence Law of the People's Republic of China took effect. This law resulted in the improvement in legislation for gender equality in China. In June of that year, ¥279.453 billion was put forth toward loans to help women, overall.
''There are a number of contextual examples which demonstrate this discrepancy in the status of women throughout China, and whilst there has been a great deal of progress made in some elements of the popular sphere, others have been brutally repressed by a government dominated by male influence.
Mao Zedong's famously published collection of speeches entitled 'the little red book' offers a glimpse into the People's Republic's public policy in relation to women, as Mao himself is quoted as saying 'Women hold up half the sky' and more overtly.''
In order to build a great socialist society, it is of the utmost importance to arouse the broad masses of women to join in productive activity. Men and women must receive equal pay for equal work in production. Genuine equality between the sexes can only be realized in the process of the socialist transformation of society as a whole.
The china has been widening the gender discrimination gap in the society through legalized way and there is desperate need to raise the voices in gender equality.
Gender Pay Gaps during Pandemic: A Reflection on International Workers' Day 2021
Men, rather than women, have been disproportionately affected by job losses over time. Nonetheless, the harsh reality of this pandemic recession has shown that women are more likely to be unemployed. As a matter of fact, women have lost substantial jobs as a result of increased childcare needs caused by school and daycare closures, which prohibit many women from working, and as a result of their employment being concentrated in heavily affected sectors such as the services sector (hospitality business, restaurant, retail outlets and so on). According to a study by Alon et al, women's unemployment increased by 12.8 percent during the first period of Covid-19 (from March 2020), while men's unemployment increased by just 9.9 percent. Changes in job rates (which include transfers into and out of the labor force) follow the same trend, with women experiencing a much greater drop in employment than men during the recession. Similar trends have been seen in other pandemic-affected countries.
In Southeast Asia, where informal workers account for 78 percent of the workforce, women make up the majority of blue-collar employees. In Indonesia, the Philippines, Cambodia, Laos, and Myanmar, women make up a substantial portion of the domestic workers, despite having a low contractual working status in informal settings. They are underpaid as a result of the pandemic, and the Covid-19 recession has reduced their importance in the workplace. Indonesia as one of the countries which affected by pandemic also experienced similar thing, with two-thirds of the female population in the active age group (between 15 and 64 years old), Indonesia is supposed to have tremendous potential for accelerating its economic development, but the truth is the opposite due to the never-ending pandemic. Since the pandemic began, many employees, mostly women, have lost their jobs or had their working hours shortened. Of course, their daily wages are affected by this situation. Besides, the wage gap between men and women also widens from March 2020 to March 2021, with women in the informal sector receiving up to 50% less than men, clearly resulting in discriminatory practices.Despite the fact that Indonesia ratified the International Labor Organization's (ILO) Convention No. 100 on Equal Remuneration in 1958, fair and equal salaries have remained unchanged until now, and the legislation seems to have been overlooked and inapplicable in a pandemic situation.
Furthermore, the issue is not resolved at that stage. Apart from the pandemic, both formal and informal workers are exposed to various work systems and regulations. Women may have similar experiences with low wages and unequal payment positions in both environments, but women who work in the formal sector have the capacity, experience, and communication skills to negotiate their salaries with their employers, while women who work in the informal sector do not. Women in informal work face a number of challenges, including a lack of negotiation skills and a voice in fighting for their rights, particularly if they lack support structures (labor unions). Furthermore, when it comes to employees' salaries, the corporate system is notoriously secretive. Another issue that continues to upset women is the lack of transparency in employee wages. Despite the fact that the national minimum wage policy is regulated by the government, only a small number of female workers are aware of it.
Overcoming Gender Pay Gaps within Pandemic Condition
In the spirit of International Workers' Day 2021, there should be an organized and systematic solution to (at the very least) close the wage gap between men and women in this pandemic situation. International organizations and agencies also attempted to convince national governments to abolish gender roles and prejudices, however this is insufficient. As a decision-maker, the government must 'knock on the door' of companies and businesses to support and appreciate work done disproportionately by women. Furthermore, implementing transparent and equitable wage schemes is an important aspect of significantly changing this phenomenon. Real action must come not only from the structural level (government and corporations), but also from society, which must acknowledge the existence of women's workers and not undervalue what they have accomplished, because in this Covid-19 condition, women must bear the "triple burden" of action, whether in productive work (as a worker or labor), reproductive work (as a wife and mother), and also as a member of society. Last but not least, women must actively engage in labor unions in order to persuade gender equality in the workplace and have the courage to speak out for their rights, as this is the key to securing fair wages. And when women are paid equally, their family's income rises, and they contribute more to the family's well-being.
Latvian human rights activists condemn homophobia in China, Latvia and the world
The issue of human rights of LGBT persons is like a hot potato – hard to spit it out, but also hard to swallow. Despite majority of the public having nothing against the LGBT community, people are afraid to allow them to have the same human rights everyone else has.
Governments and politicians also clash when it comes to fully recognizing the human rights of LGBT persons – and communist China is no exception. Interestingly, the Chinese Communist Party maintains a stance of double morals on this issue. On the one hand, during UN meetings China always reproaches other nations about homophobia and violations of LGBT rights. On the other hand, China has never been able to eradicate homophobia in the Chinese community, but instead has furthered it, for instance, by banning Eurovision broadcasts in China and by trying to ignore the existence of an LGBT community in China.
The Chinese Communist Party has become seriously entangled in its own ideology – as I already wrote, Chinese representatives have no shame in criticizing other countries' discrimination of people with a non-traditional sexual orientation, stressing that China doesn't consider homosexuality to be a mental illness. Moreover, the Chinese government has publicly stated that China supports the activities of LGBT organization. But this is simply not true! Although on the international stage Beijing acts as a protector of the human rights of LGBT communities and agitates for the equality of gays and lesbians, in China itself LGBT and women's rights activists are being repressed, detained and held in labor camps. Thus, Beijing is doing everything in its power to suppress women's rights and human rights in general.
The most pathetic thing in all this is that Beijing has always voted against all UN initiatives and resolutions that concern the recognition and establishment of human rights for LGBT persons, as this would draw even more attention to the violations of human rights in China itself.
In this regard, in solidarity with Chinese LGBT representatives the leading protector of LGBT human rights from the party Latvian Russian Union (LKS) Aleksandrs Kuzmins and one of the LKS's leaders and MEP Tatjana Ždanoka have expressed concerns over the recent homophobic attacks in Latvia and are urging citizens from Latvia and around the world to attach a rainbow flag next to the ribbon of St. George during the upcoming 9 May Victory Day celebrations, thus commemorating members of the LGBT community that died during World War II.
Kuzmins stressed that during WWII members of the LGBT community also fought against Nazi Germany, adding that it's no secret that in the Soviet army there were hundreds and thousands of gays and lesbians who fought shoulder to shoulder for the freedom of their motherland. These people were, however, repressed and exiled to Siberia after the war by the Stalin regime. Most of them were tortured to death in gulags, which is confirmed by information recently acquired from Moscow's archives.
Human rights activists from the LKS believe that it's time for people to change and openly talk about the mistakes that were made in the past – we don't live in the Middle Ages anymore and we should get rid of ancient dogmas and stereotypes about the LGBT community, lest more people fall victim to the intolerance and hate.
On the eve of the Victory Day, the LKS urges global leaders to admit the severe mistakes that have been made and to end the repressions against their own LGBT communities.