"And what rough beast, its hour come round at last, Slouches towards Bethlehem to be born?"-William Butler Yeats, The Second Coming
For Americans, the incumbent Trump[1] presidency has become existentially worrisome. To be sure, it remains conspicuously inept and dysfunctional, but by now it has also become intensely foreboding. Today, rife with willfully corrosive behaviors, Donald Trump is very literally pushing the margins of national survival.
At its core, the existential Trump problem must be faced holistically. It is not purposeful to continue blithely with business as usual, with the delusion that this president's analytic and moral shortcomings are in any way remediable. As corollary, it's no longer defensible to suggest that Donald Trump could somehow be rendered "manageable" if only he would stop tweeting or substitute science-based threat assessments for his narrowly gratuitous rancor. Unmistakably, the "Trump Problem" is much bigger than any superficial crisis of genteel manners or refined policy protocols.
Truth is exculpatory. Donald Trump is who he is, period. His darkly pernicious condition is not subject to any feasible mitigation or improvement. Not at all.
"The mass-man," as we were warned earlier by Spanish philosopher Jose Ortega y' Gasset in The Revolt of the Masses (1930) "has no attention to spare for reasoning; he learns only in his own flesh."
This is how Trump "learns." When asked on April 10 2020 how he would create metrics for determining when the country could be safely "opened up again," he pointed to his head, and said: "This is my only metric." Always, his crudely primal method of understanding represents a seat-of-the-pants reasoning, worthless calculations produced by raw instinct and revealed with demeaning frivolity.
When meeting in Singapore with Kim Jung Un in 2018, Trump dismissed all of the usual leadership obligations to study and prepare. Instead, he emphasized, again and again, offhandedly: "I don't think I have to prepare very much. It's all about attitude."[2]
There is more. At authentically formal levels, this president is not really a proper example of Ortega's "mass man." How could he be? He is, after all, the president. And by definition, the American president is always exceptional.
Nonetheless, though president, Donald Trump remains the dissembling puppeteer of an historically recurrent "plague," not a biological pestilence, as we are experiencing at the present moment, but one similarly catastrophic. Basically, this insidious plague is an orchestrated Goebbels-style campaign of anti-reason and deliberate falsehood, a cowardly effort supported and sustained by legions of utterly shameless administration sycophants.[3] Although most Americans might resist any too-candid comparisons of Trump leadership characteristics with examples from the Third Reich, there are still (regrettably, of course) certain plausible and incontestable points of commonality.
Tangible consequences appear. The overwhelmingly nefarious implications of this monstrous overlap ought not be swept under the rug. Instead, they warrant very careful and correspondingly serious examination.
"Intellect rots the brain," shrieked Propaganda Minister Joseph Goebbels at a Nuremberg rally in 1935. "I love the poorly educated" intoned Donald Trump during his 2016 campaign for the presidency. Inter alia, what these assertions have in common is an utterly inexcusable disdain for science and serious education. Derivatively, they also point to a mutually deformed and twisted national ideal, one that favors viscerally mindless public obedience to allegedly democratic governance.
In world politics, both near and far, none of this is entirely unprecedented. Obviously, we have seen monstrous "puppet masters" before. But in the United States, we are presently witnessing an especially virulent rebirth of historically lethal bewitchments. Moreover, we are observing and suffering in real time.
Most ominously, no matter how compelling and expansive the evidence of Trump's myriad derelictions should become, millions of his dedicated adherents will remain steadfastly loyal to the master. In essence, faith, not facts, are what matter most to these casually self-destructive Trump adherents. For them, without any apology or obeisance to Jeffersonian democracy (because these adherents are generally unacquainted with any verifiable history), the phrase "I believe" is all that counts.
For them, the phrase "I think" is unknown or distinctly subordinate.
For the self-parodying Trump faithful caught up in endlessly empty or contrived antimonies, the Cartesian "cogito" might just as well have never been uttered.[4]
Back in the eighteenth century, Thomas Jefferson, chief architect of the Declaration of Independence and a future American president, exclaimed with unhesitating erudition: "I have sworn upon the altar of god eternal hostility against every form of tyranny over the mind of man." US President Donald Trump, "learning only in his own flesh," has effectively sworn an oath of "eternal support" for such insufferable tyranny. Earlier, he had returned from his Singapore summit with Kim Jung Un, declaring that the calculable risks of a bilateral nuclear war had been removed because he and Kim "fell in love." Today, he offers daily independent assessments (grievously inexpert, by definition) of assorted drug efficacies against the Corona virus.
Simultaneously, he responds to authoritative science-based prescriptions with either capricious doubt or an open indifference.
For the United States, these loudly incoherent stream-of-consciousness excursions into gibberish are more than merely humiliating. At a time of palpable biological "plague," such presidential declensions are starkly and immediately life-threatening. Jurisprudentially, they come very close to being genocide-like crimes.[5]
How pitifully inadequate are America's political processes and institutions in dealing with this president's willfully chaotic instincts.[6] Still, almost an entire country now displays a near infinite forbearance for Trump's hugely inane and perilous commentaries. The resultant withering of a declining nation's heart and mind point unerringly to once-unimaginable existential threats. While various mega-death scenarios of relentless pandemic are currently the most far reaching and credible, the more "normal" dangers of nuclear war and terrorism have not magically disappeared. Indeed, in the expected worst case narratives, war, terror and pandemic could occur more-or-less simultaneously, and with harshly interactive results that are not simply intersectional, but also multi-layered and synergistic.
There is more. In any scenario of overwhelmingly destructive synergy, the whole of any potential catastrophe would necessarily be greater than the sum of its constituent parts.
In this sobering connection, we may usefully recall Swiss playwright Friedrich Durrenmatt's seemingly obvious but enduringly insightful remark: "The worst does sometimes happen."
At best, there is nothing expressly murderous or genocidal in Donald Trump's policies, whether foreign and domestic, but, unambiguously, there is always a far-reaching indifference to basic human welfare and well-being. Spawned by a very evident absence of ordinary compassion, this president gives new and portentous meaning to the core idea that pain is ultimately incommunicable from any one human being to another. "All men have my blood and I have all men's," wrote American Transcendentalist Ralph Waldo Emerson in "Self-Reliance,"[7] but this cosmopolitan sentiment is altogether alien and incomprehensible to Donald Trump. As with other challenging matters of intellectual judgment, this president's near-total lack of empathic feelings reveals a stunningly frightful level of personal emptiness.
That is, they reveal a grotesque American leader of breathtaking vapidity.
Where do we go from this unbearable point? Whatever else we might conclude, Donald Trump displays numerous and incontrovertible clinical derangements. Nonetheless, rather than continue to approach them as if they were somehow singularly meaningful and correspondingly remediable, Americans must finally understand that (1) there exists no feasible "fix" for any such complex concatenations of monstrous behavior, and (2) the danger posed by this president is substantively overwhelming and "imminent in point of time."[8]
Though Trump believes that all that he does is undertaken with absolute purity of heart, similarly felt convictions were easily detectable among the 1930s managers of Third Reich propagandist Joseph Goebbels.
Let us be candid. In America today, there is too much "noise." Among those many citizens who so strenuously loathe refined intellect and serious thought, it is primarily a rancorous noise made on behalf of a destructive political impresario.[9] Moreover, these bewitched proselytes make their unreasoning noise with enthusiasm because they see themselves welcomed as privileged members of a plainly valued "crowd." Reciprocally and consistently, their disjointed leader makes a complementary set of dissembling noises because he has been allowed to direct this unthinking crowd.
There are urgent lessons to be learned. For all Americans , the most ruinous evasion of all will be to seek comfort and succor in this most primordial form of political coming-together; that is, to seek to escape moral judgment as private citizens. This search won't work. "In eternity," reminds the 19th century Danish philosopher Soren Kierkegaard, "each shall render account as an individual."[10]
At least there will be this residual sort of "last judgment."
The poet Yeats' "rough beast" portends a monster, and monster is the only correct term of judgment for an American president who encourages manifold egregious crimes against the United States and other nations.[11] Even without mens rea, or what the jurists would call "criminal intent,"[12] Trump's vaguely casual unconcern for science-based judgments on disease, law[13] and war could result in the death of millions. In effect, such presidential unconcern exhibits a uniquely hideous species of "vice," a species so inherently riveting that it defies any more "measured," "balanced," or "objective" sorts of description.
Summing up our declining circumstances, an overriding general obligation arises. We must insistently inquire as follows: What precisely has been happening? For a meaningful answer, we may consult Alexander Pope's "Essay on Man:" "Vice is a monster of so frightful mien, As to be hated needs but to be seen; Yet, seen too often, familiar with her face, We first endure, then pity, then embrace."
Had he lived in the first quarter of the 21st century, the classical poet might have added "…then decline irretrievably."
What then? Exeunt Omnes? Hopefully, it's a question that will never actually have to be raised. Still, any hope that is unsupported by both intellect and virtue is never a viable rescue strategy.
Never.
One culminating imperative. Now is our final opportunity to identify this defiling president by his correct name. He is a monster.
---
[1] Although decidedly unacademic and uncommonly harsh, the term "monster" here is appropriate and necessary. "The beginning of wisdom," counseled Confucius, "is to call things by their correct name."
[2] See President Donald Trump's quoted statement on June 11, 2018.
[3] Today this campaign is most nefarious (and quite literally murderous) with regard to endless presidential lies on corona virus matters. With his persistently disingenuous claims about US progress against the spreading disease and corresponding testing, Trump has underscored that for the tyrant, truth is whatever seems convenient and self-serving. For this presidential monster, truth is always anathema, never exculpatory. For Trump, it is the "truth" of Joseph Goebbels, one which values presumed propagandistic benefit over the flesh-and-blood lives of citizens.
[4] Cogito ergo sum, "I think therefore I am." The exact reference here is to the "universal doubt" encouraged by René Descartes, Discourse on Method (1637).
[5] Professor Beres is the author of several major books and many law journal articles on genocide-like crimes. See, for example, Louis René Beres, "Genocide and Genocide-Like Crimes," in M. Cherif Bassiouni., ed., International Criminal Law: Crimes (New York, Transnational Publishers, 1986), pp. 271-279.
[6] Most egregious here are recent federal government (FEMA) seizures of medical ventilators for preferable shipment to pro-Trump governors.
[7] We may think also of the corresponding Talmudic observation: "The earth from which the first man was made was gathered in all the four corners of the world."
[8] In jurisprudence, this phrase appears as the solitary permissible justification for national acts of "anticipatory self-defense." This principle of customary jurisprudence has its modern origins in the so-called Caroline Case, which concerned the unsuccessful rebellion of 1837 in Upper Canada against British rule. Following this landmark case, even the serious threat of an armed attack can sometimes be taken as sufficient justification for defensive military action. In more narrowly technical jurisprudence, the criterion of permissibility revolves around a danger presumed to be "instant, overwhelming, leaving no choice of means, and no moment or deliberation." Of course, during the first third of the nineteenth century, there could have been no conceivable thought of forestalling a nuclear aggression.
[9] In a wholly negative assessment, Twentieth century German writer Thomas Mann would have called Trump a "magician." See for example, his classic novella on the rise of Nazism, "Mario and the Magician."
[10] The Kierkegaardian concept of "crowd" is roughly analogous to philosopher Friedrich Nietzsche's "herd," psychologist Car G. Jung's "mass," or Sigmund Freud's "horde."
[11] Regarding US legal obligations toward other nations, see for example, by Louis René Beres: https://yaleglobal.yale.edu/content/jurist-us-abandons-legal-obligations-syria; and https://www.jurist.org/commentary/2018/11/louis-beres-khashoggi-murder/
[12] Professor Louis René Beres is the author of many law journal articles at Harvard National Security Journal; Yale Global Online, Oxford University Yearbook of International Law (Oxford University Press); World Politics (Princeton) and Jurist.
[13] One must remember here that pertinent obligations of international law are also generally obligations of US law. In the precise words of Mr. Justice Gray, delivering the judgment of the US Supreme Court in Paquete Habana (1900): "International law is part of our law, and must be ascertained and administered by the courts of justice of appropriate jurisdiction…." (175 U.S. 677(1900)) See also: Opinion in Tel-Oren vs. Libyan Arab Republic (726 F. 2d 774 (1984)).Moreover, the specific incorporation of treaty law into US municipal law is expressly codified at Art. 6 of the US Constitution, the so-called "Supremacy Clause."
Maximizing Biden's Plan to Combat Corruption and Promote Good Governance in Central America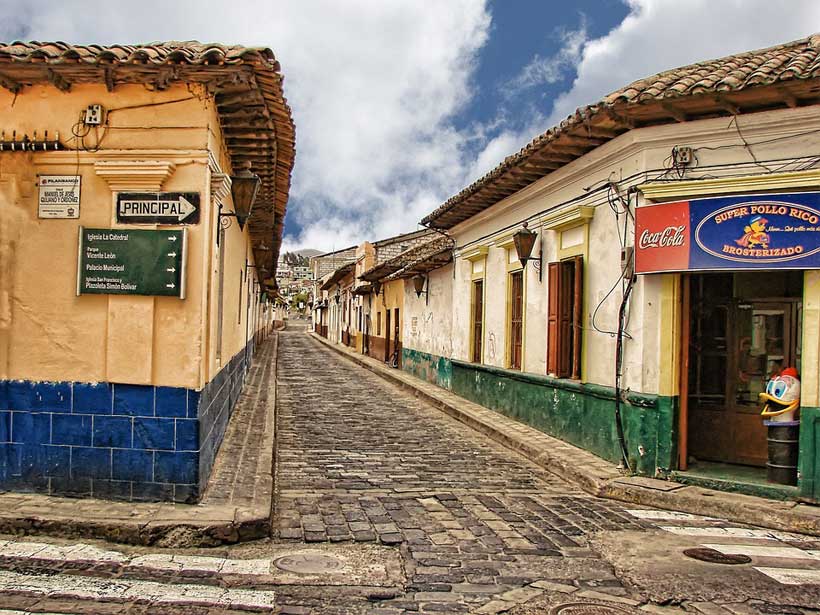 Authors: Lauren Mooney and Eguiar Lizundia*
To tackle enduring political, economic and security challenges in the Northern Triangle countries of El Salvador, Guatemala and Honduras, the Biden administration is attempting to revitalize its commitment to the region, including through a four-year, $4 billion plan submitted in a bill to Congress.
In its plan, the White House has rightly identified the root causes of migration, including limited economic opportunity, climate change, inequality, and violence. Systemic corruption resulting from the weak rule of law connects and entrenches the root causes of migration, while the increased devastation brought about by climate change exacerbates economic hardship and citizen insecurity.
The renewed investment holds promise: previous foreign assistance in the Northern Triangle has shown results, including by contributing to a reduction in the expected level of violence. As the Biden Administration finalizes and begins implementing its Central America strategy, it should include three pillars—rooted in lessons learned from within and outside the region—to maximize the probability that the proposed spending in U.S. taxpayer funds has its intended impact.
First, the Biden administration should deliver on its promise to make the fight against corruption its number one priority in Central America by supporting local anti-graft actors. The sanctions against officials which the United States is considering are a step in the right direction, but lasting reform is best accomplished through a partnership involving regional or multilateral organizations. Guatemala's international commission against impunity (CICIG) model was relatively successful until internal pushback and dwindling U.S. advocacy resulted in its dismantlement in 2019. Though Honduras' equivalent was largely ineffective, and El Salvador's recently launched version is marred by President Bukele's campaign against judicial independence, there is room for learning from past mistakes and propose a more robust and mutually beneficial arrangement. The experience of Ukraine shows that while external engagement is no silver bullet in eliminating corruption, the role of foreign actors can lead to tangible improvements in the anti-corruption ecosystem, including more transparent public procurement and increased accountability for corrupt politicians.
In tandem with direct diplomatic pressure and helping stand up CICIG-like structures, the U.S. can harness lessons from prior anticorruption efforts to fund programs that address other aspects of graft in each country. This should involve empowering civil society in each country to monitor government compliance with anti-corruption laws and putting pressure on elected officials to uphold their commitments. While reducing impunity and improving transparency might not automatically persuade Central Americans to stay, better democratic governance will allow the three Northern Triangle nations to pursue policies that will end up expanding economic opportunities for residents. As Vice President Harris recently noted, any progress on addressing violence or food insecurity would be undermined if the environment for enabling corruption remains unchanged.
Second, the United States should support local initiatives to help reverse the deterioration of the social fabric in the region by expanding access to community decision-making. Given the high levels of mistrust of government institutions, any efforts to support reform-minded actors and stamp out corruption at the national level must be paired with efforts to promote social cohesion and revitalize confidence in subnational leaders and opportunities. In the Northern Triangle countries, violence and economic deprivation erode social cohesion and undermine trust in democratic institutions. The U.S. government and practitioners should support civic efforts to build trust among community members and open opportunities for collective action, particularly in marginalized areas. A key component of this is expanding sociopolitical reintegration opportunities for returning migrants. In so doing, it is possible to help improve perceptions of quality of life, sense of belonging, and vision for the future. While evidence should underpin all elements of a U.S. Strategy for Central America, it is particularly important to ensure social cohesion initiatives are locally-owned, respond to the most salient issues, and are systematically evaluated in order to understand their effects on migration.
Lastly, the U.S. should take a human-rights based approach to managing migration and learn from the pitfalls associated with hardline approaches to stem migration. Policies rooted in a securitized vision have a demonstrable bad record. For example, since 2015, the European Union undertook significant measures to prevent irregular migration from Niger, including by criminalizing many previously legitimate businesses associated with migration and enforced the imposition of legal restrictions to dissuade open and legal migration. Not only did this violate freedom of movement and create adverse economic consequences, but it also pushed migration underground, with individuals still making the journey and encountering significant threats to their lives, security and human rights.
A welcome realignment
Acknowledging the role of push factors is key to responding to migration effectively. Most importantly, putting political inclusion and responsive governance at the center is critical for ensuring vulnerable populations feel rooted in their community. A more secure, prosperous, and democratic Central America will pay dividends to the United States not only in terms of border security, but also in the form of improved cooperation to tackle global challenges, from climate change to the rise of China.
*Eguiar Lizundia is the Deputy Director for Technical Advancement and Governance Advisor at IRI
Sinophobia grows in Argentina: The relations still the crucial one
Since COVID-19 came up in Wuhan, China followed by the growth of anti-sentiment China especially in Argentina. In late November 2020, the crowds happened in the capital of Argentina, Buenos Aires that involved the two Chinese entrepreneurs who have a supermarket chain and the customers speak loudly if the owners spread COVID-19 pandemic. According to a recent article, the slogan of 'China out' is available to speak up against the government.
At the same time, the Representative of the United States expressed similar concerns over the increasingly close relationship between China and Argentina, which come on top of attacks against Chinese immigrants whose country is blamed for the COVID-19 pandemic. The US also concerns that 'the close relationship' would limit Argentina's economic autonomy.
Despite the troubles and the response from the US, the Argentine government still has incredible ties with China on several sides such as economic, military, and politics.
Economic side is crucial with Chinese government. Since President Xi introduced the ambitious project, Belt and Road Initiative, he imagined it can lift China's economy. One of the developing countries and a member of G20, Argentina. During 2005-2019, Argentina received a maximum investment from China $ 30.6 billion, which accounted for 39 per cent of total Chinese investment in South America. Besides, the Chinese corporations also gave the proposal to build 25 industrial pig farms in Argentina, which will significantly increase pork exports to China. The project involving investment of $3.8 billion, is expected to generate annual production of 900,000 tons amounting to $2.5 million in annual exports.
Even captured by COVID-19 that caused an economic and health crisis, the government has several agreements within China. At least, Argentina has 15 infrastructure projects on the list that can be presented to Chinese corporations. The projects that Argentina prioritizes for investment from China are the rehabilitation plan of the San Martín Railway system, improvements to the Roca Railway line, infrastructure works on the Miter and Urquiza railway, and the redefinition of the Belgrano Cargas railway network.
A Marco Press reported Chinese government and Argentine government discussed the possibility of selling to Argentina the Sino-Pakistan's resultant force, JF-17 fighter jets. In the history of both countries noted it was not the first time to have an arms deal. In 2015, the two countries signed a deal for Argentina's purchase of several weapons systems. Estimated at US$1 billion, the deal included warships, armoured vehicles and fighter jets. These agreements were signed during the presidency of Cristina Fernandez de Kirchner (2008–2015), the left-wing and Peronist leader who built close ties with China. Despite, the retired right-leaning, Mauricio Macri in 2015 having cancelled these projects, the Peronist government in 2019 tried to revive it.
In late May 2021, The Argentinian government have announced an Ascention Technologies SA will have a collaboration with China's counterpart, Satellite Hard to install a satellite ground station at an industrial park, The Southern city of Rio Gallegos. But before, since 2017, Argentina also hosted a Chinese military-run space station in Neuquen province. The facility signed between the PRC and the prior government of Cristina Fernandez, is largely operated by Chinese military personnel.
The station's location and known dish characteristics appear consistent with China's need for facilities in the hemisphere capable of continuously tracking objects in space, in support of its lunar and planetary space program. While the telescope facility does not have an overtly military purpose, the head of the U.S. Southern Command has mentioned it as an item of concern, as it is conceivably capable of intercepting signals from American or other overflying satellites, or supporting other Chinese strategic missions.
The Chinese space radar telescope is not, however, the only instance of China collaboration with Argentina on issues related to space. Great Wall Industrial Corporation has helped to build and launch 13 satellites for the commercial Argentine company Satellogic. Additionally, the state satellite company ARSAT also maintains commercial service contract relations with Chinese-based firms.
The several relations led by the Argentine government depend on China's potensial. Instead of the protests that have grown up in Argentina, the government needs to upgrade their economic growth. But, for some reasons, the government should set an alarm if China steps up their acceleration. Besides, the government should be careful and must have more consideration to Chinese firms because the West analysts have stated that China's foreign policy has an unseen reciprocal, the debt-trap. It had been proven that Sri-Lanka's port, the Hambantota, went to the China side.
The Gendered Effects of COVID-19 in Mexico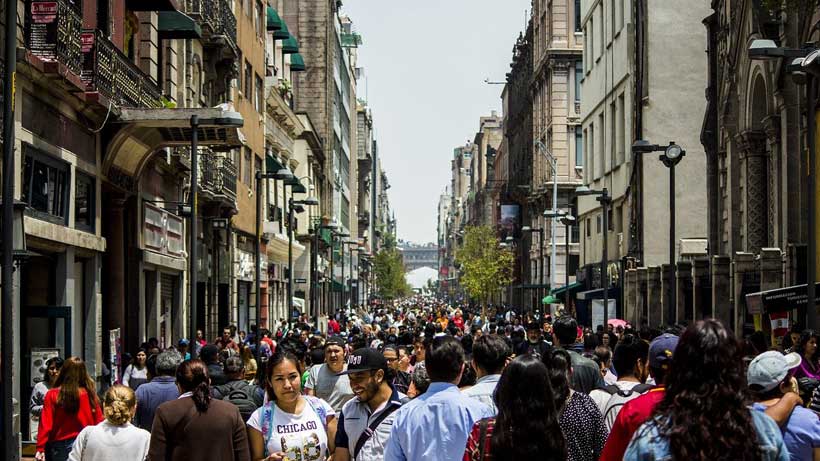 Authors: Andi Dahmer, Kerby Gilstrap, Timothy S. Rich*
The Covid-19 pandemic has exacerbated many existing problems and inequalities in societies around the world. Informal labor, loosely defined as "productive activities that are not taxed or registered by the government" has suffered more job losses due to the pandemic. These jobs, such as fruit market vendors or hospitality workers among other lower-paying professions, are less likely to have remote working options which increases the exposure of their employees to COVID-19. According to the International Labor Organization, Latin America and the Caribbean region saw the largest reduction in hours worked in the labor market, estimated at a 20.9% loss in hours. In Mexico, women have experienced unemployment at higher rates than men. In March 2020, the unemployment rate was just under 3 percent, but due to shutdowns during the course of the pandemic, the unemployment rate has fluctuated between 4 and 5.5 percent since then. COVID-19 also largely accounts for a GDP decline of 8% in 2020.
Due to the pandemic and the rise of working remotely from home, many workers have found the lines between work and home blurred. According to Pew Research Center, in a survey about how Covid-19 has impacted working Americans, one third of respondents who work from home all or most of the time now work longer hours than before the pandemic. Results are similar for those who rarely or never work from home (23%) and for those whose work cannot be done from home (21%). In total, 24% of respondents said they are working more hours, 59% said about the same or did not know, and 17% said they are working fewer hours than before the pandemic.
This disparity is also true in Latin America, where women have been disproportionately impacted by the pandemic. Already, men were more likely than women to both participate in the labor market and hold jobs in "high-paying sectors"; however, even before the pandemic, women in Latin America and the Caribbean faced high levels of unemployment.
Women who did work often did so in sectors most affected by the pandemic (e.g. tourism, restaurants) and in which one could not work remotely, which exacerbated already high levels of unemployment across the region.
According to the LAC COVID-19 High Frequency Monitoring project, 56 percent of women lost their jobs either temporarily or permanently between May and August 2020, a rate 44 percent higher than that of men. Even as men began returning to the workforce in 2021, the gap in job losses by gender remained. Two of the largest factors to blame for this include: childcare and household responsibilities in combination with gender norms, and reliance on work in industries that require face-to-face interaction and are thus vulnerable to social distancing measures. Many could not transition to work from home, and those who could often did so while balancing traditional caregiving responsibilities for children and family members which ultimately became too burdensome to successfully balance, and contributed to an exit from the workforce.
To assess both views of the government's response to COVID-19, but more importantly the shifts in work and household responsibilities due to the pandemic, we conducted an original web survey June 22-24 via Qualtrics, using quota sampling. First, we asked respondents to evaluate the statement "I am satisfied with the national government's response to COVID-19". Overall, 45.44% agreed with the statement, compared to 42.4% disagreeing. Men were slightly more likely than women to state they were satisfied with the response. Broken down by party, only supporters of the ruling MORENA party had a majority of respondents satisfied, consistent with the broader public opinion literature on the role of partisan lenses.
Next, we randomly assigned respondents to one of two prompts regarding responsibilities since COVID-19.
Version 1: Since the outbreak of COVID-19 in 2020, would you say that your work responsibilities have decreased, increased, or stayed about the same?
Version 2: Since the outbreak of COVID-19 in 2020, would you say that your household responsibilities have decreased, increased, or stayed about the same?
In terms of the work responsibilities version, we see that men were far more likely to say responsibilities had increased rather than decreased (41.52% vs. 16.96%), whereas women were more evenly divided (36.05% vs. 34.01%) However, when asked to evaluate the increase of household responsibilities, we see almost identical responses between men and women, with nearly two thirds of both (64.71% of men, 66.27% of women) stating responses increased.
These findings on their face may seem odd at first glance, when considering that household responsibilities, especially childcare, tend to fall disproportionately on women. However, this may be a case of men overestimating the time spent on housework, as seen elsewhere prior to the pandemic. Likewise, our survey cannot capture the extent to which household responsibilities increased, only that male and female respondents claimed increases. For example, according to a 2015 study, after the birth of their first child, a woman's total house work (including unpaid labor and childcare) increases 21 hours per week whereas men's increases to slightly more than 12 hours. It is not unreasonable to assume similar differential increases due to the pandemic, especially in light of gender role expectations in Mexico.
Finally, this analysis does not take into account the single mothers who are barred from re-entering the workforce as they are unable to find sufficient childcare to monitor their children when they work outside of the home. This is especially true of the gig economy and informal labor sectors which cannot be completed virtually. For example, according to the United Nations, women in Mexico before the pandemic performed 39 hours per week of unpaid labor (nearly the same amount as a full-time job) and the number is increasing due to COVID. This does not include increased homeschooling responsibilities as public schools In Mexico closed. Men, by contrast, performed only 13 hours of unpaid labor, and the inequity was especially stark for single mothers. In Mexico City, for example, record numbers of women have been forced to enter the sex trade in order to afford food, rent, and provisions for their families. The Associated Press estimates that nearly 40 % of the women new to sex work are single mothers who lack any other alternative.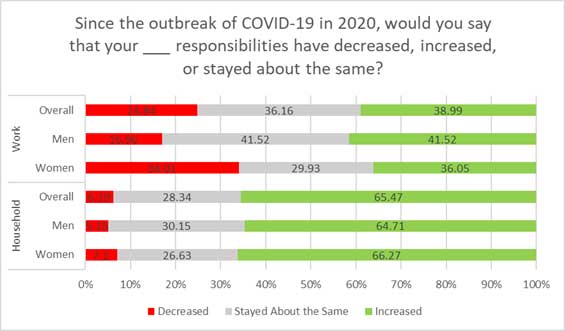 How to reintegrate millions of women forced to exit the workforce during the pandemic will be a challenge to Mexico, but one faced by most developing and developed countries alike. The New York Times has labeled this mass exodus of women as a "shecession" and foreshadows long term implications of women's exit throughout the global economy. There are many possible policy solutions to the inclusion of women in the workforce but none of them are short-term fixes. A simple start would be ensuring that women have access to childcare. If children are home alone, it is impossible for low-wage workers to return to informal labor sectors outside of the home. The second and third are increasing access to higher education for women around the world and closing the gender pay gap so that women's rates of unemployment and employment in low-wage sectors are not substantially higher than men's. While, during the 2010's, Mexico implemented a Federal Daycare Program for working mothers, this program still did not have the capacity to address the rampant need in all parts of the country. Then, in February of 2019, citing austerity measures, President López Obrador permanently ended the program, resulting in more than 1.8 million parents living without access to childcare. Moreover, Mexico has one of the largest gender employment gaps as well as gender pay gaps in the OECD. Though policies are enacted to alleviate these economic stressors, policy rollbacks, like those listed above, have consistently communicated to women and indigienous women that their needs are not prioritized. The pandemic has exacerbated this gap and it is unclear to what extent the government will act to offer solutions.
Andi Dahmer is the Exchange Program Manager at the World Affairs Council of Kentucky. She is a 2019 Honors graduate of Western Kentucky University and a 2018 Truman Scholar.
Kerby Gilstrap is an Honors Undergraduate Researcher at Western Kentucky University. She is majoring in International Affairs, Arabic, and Sustainable Development.
Timothy S. Rich is an Associate Professor of Political Science and Director of the International Public Opinion Lab (IPOL) at Western Kentucky University.
Funding for this survey work was provided by the Mahurin Honors College at Western Kentucky University.