"And what rough beast, its hour come round at last, Slouches towards Bethlehem to be born?"-William Butler Yeats, The Second Coming
For Americans, the incumbent Trump[1] presidency has become existentially worrisome. To be sure, it remains conspicuously inept and dysfunctional, but by now it has also become intensely foreboding. Today, rife with willfully corrosive behaviors, Donald Trump is very literally pushing the margins of national survival.
At its core, the existential Trump problem must be faced holistically. It is not purposeful to continue blithely with business as usual, with the delusion that this president's analytic and moral shortcomings are in any way remediable. As corollary, it's no longer defensible to suggest that Donald Trump could somehow be rendered "manageable" if only he would stop tweeting or substitute science-based threat assessments for his narrowly gratuitous rancor. Unmistakably, the "Trump Problem" is much bigger than any superficial crisis of genteel manners or refined policy protocols.
Truth is exculpatory. Donald Trump is who he is, period. His darkly pernicious condition is not subject to any feasible mitigation or improvement. Not at all.
"The mass-man," as we were warned earlier by Spanish philosopher Jose Ortega y' Gasset in The Revolt of the Masses (1930) "has no attention to spare for reasoning; he learns only in his own flesh."
This is how Trump "learns." When asked on April 10 2020 how he would create metrics for determining when the country could be safely "opened up again," he pointed to his head, and said: "This is my only metric." Always, his crudely primal method of understanding represents a seat-of-the-pants reasoning, worthless calculations produced by raw instinct and revealed with demeaning frivolity.
When meeting in Singapore with Kim Jung Un in 2018, Trump dismissed all of the usual leadership obligations to study and prepare. Instead, he emphasized, again and again, offhandedly: "I don't think I have to prepare very much. It's all about attitude."[2]
There is more. At authentically formal levels, this president is not really a proper example of Ortega's "mass man." How could he be? He is, after all, the president. And by definition, the American president is always exceptional.
Nonetheless, though president, Donald Trump remains the dissembling puppeteer of an historically recurrent "plague," not a biological pestilence, as we are experiencing at the present moment, but one similarly catastrophic. Basically, this insidious plague is an orchestrated Goebbels-style campaign of anti-reason and deliberate falsehood, a cowardly effort supported and sustained by legions of utterly shameless administration sycophants.[3] Although most Americans might resist any too-candid comparisons of Trump leadership characteristics with examples from the Third Reich, there are still (regrettably, of course) certain plausible and incontestable points of commonality.
Tangible consequences appear. The overwhelmingly nefarious implications of this monstrous overlap ought not be swept under the rug. Instead, they warrant very careful and correspondingly serious examination.
"Intellect rots the brain," shrieked Propaganda Minister Joseph Goebbels at a Nuremberg rally in 1935. "I love the poorly educated" intoned Donald Trump during his 2016 campaign for the presidency. Inter alia, what these assertions have in common is an utterly inexcusable disdain for science and serious education. Derivatively, they also point to a mutually deformed and twisted national ideal, one that favors viscerally mindless public obedience to allegedly democratic governance.
In world politics, both near and far, none of this is entirely unprecedented. Obviously, we have seen monstrous "puppet masters" before. But in the United States, we are presently witnessing an especially virulent rebirth of historically lethal bewitchments. Moreover, we are observing and suffering in real time.
Most ominously, no matter how compelling and expansive the evidence of Trump's myriad derelictions should become, millions of his dedicated adherents will remain steadfastly loyal to the master. In essence, faith, not facts, are what matter most to these casually self-destructive Trump adherents. For them, without any apology or obeisance to Jeffersonian democracy (because these adherents are generally unacquainted with any verifiable history), the phrase "I believe" is all that counts.
For them, the phrase "I think" is unknown or distinctly subordinate.
For the self-parodying Trump faithful caught up in endlessly empty or contrived antimonies, the Cartesian "cogito" might just as well have never been uttered.[4]
Back in the eighteenth century, Thomas Jefferson, chief architect of the Declaration of Independence and a future American president, exclaimed with unhesitating erudition: "I have sworn upon the altar of god eternal hostility against every form of tyranny over the mind of man." US President Donald Trump, "learning only in his own flesh," has effectively sworn an oath of "eternal support" for such insufferable tyranny. Earlier, he had returned from his Singapore summit with Kim Jung Un, declaring that the calculable risks of a bilateral nuclear war had been removed because he and Kim "fell in love." Today, he offers daily independent assessments (grievously inexpert, by definition) of assorted drug efficacies against the Corona virus.
Simultaneously, he responds to authoritative science-based prescriptions with either capricious doubt or an open indifference.
For the United States, these loudly incoherent stream-of-consciousness excursions into gibberish are more than merely humiliating. At a time of palpable biological "plague," such presidential declensions are starkly and immediately life-threatening. Jurisprudentially, they come very close to being genocide-like crimes.[5]
How pitifully inadequate are America's political processes and institutions in dealing with this president's willfully chaotic instincts.[6] Still, almost an entire country now displays a near infinite forbearance for Trump's hugely inane and perilous commentaries. The resultant withering of a declining nation's heart and mind point unerringly to once-unimaginable existential threats. While various mega-death scenarios of relentless pandemic are currently the most far reaching and credible, the more "normal" dangers of nuclear war and terrorism have not magically disappeared. Indeed, in the expected worst case narratives, war, terror and pandemic could occur more-or-less simultaneously, and with harshly interactive results that are not simply intersectional, but also multi-layered and synergistic.
There is more. In any scenario of overwhelmingly destructive synergy, the whole of any potential catastrophe would necessarily be greater than the sum of its constituent parts.
In this sobering connection, we may usefully recall Swiss playwright Friedrich Durrenmatt's seemingly obvious but enduringly insightful remark: "The worst does sometimes happen."
At best, there is nothing expressly murderous or genocidal in Donald Trump's policies, whether foreign and domestic, but, unambiguously, there is always a far-reaching indifference to basic human welfare and well-being. Spawned by a very evident absence of ordinary compassion, this president gives new and portentous meaning to the core idea that pain is ultimately incommunicable from any one human being to another. "All men have my blood and I have all men's," wrote American Transcendentalist Ralph Waldo Emerson in "Self-Reliance,"[7] but this cosmopolitan sentiment is altogether alien and incomprehensible to Donald Trump. As with other challenging matters of intellectual judgment, this president's near-total lack of empathic feelings reveals a stunningly frightful level of personal emptiness.
That is, they reveal a grotesque American leader of breathtaking vapidity.
Where do we go from this unbearable point? Whatever else we might conclude, Donald Trump displays numerous and incontrovertible clinical derangements. Nonetheless, rather than continue to approach them as if they were somehow singularly meaningful and correspondingly remediable, Americans must finally understand that (1) there exists no feasible "fix" for any such complex concatenations of monstrous behavior, and (2) the danger posed by this president is substantively overwhelming and "imminent in point of time."[8]
Though Trump believes that all that he does is undertaken with absolute purity of heart, similarly felt convictions were easily detectable among the 1930s managers of Third Reich propagandist Joseph Goebbels.
Let us be candid. In America today, there is too much "noise." Among those many citizens who so strenuously loathe refined intellect and serious thought, it is primarily a rancorous noise made on behalf of a destructive political impresario.[9] Moreover, these bewitched proselytes make their unreasoning noise with enthusiasm because they see themselves welcomed as privileged members of a plainly valued "crowd." Reciprocally and consistently, their disjointed leader makes a complementary set of dissembling noises because he has been allowed to direct this unthinking crowd.
There are urgent lessons to be learned. For all Americans , the most ruinous evasion of all will be to seek comfort and succor in this most primordial form of political coming-together; that is, to seek to escape moral judgment as private citizens. This search won't work. "In eternity," reminds the 19th century Danish philosopher Soren Kierkegaard, "each shall render account as an individual."[10]
At least there will be this residual sort of "last judgment."
The poet Yeats' "rough beast" portends a monster, and monster is the only correct term of judgment for an American president who encourages manifold egregious crimes against the United States and other nations.[11] Even without mens rea, or what the jurists would call "criminal intent,"[12] Trump's vaguely casual unconcern for science-based judgments on disease, law[13] and war could result in the death of millions. In effect, such presidential unconcern exhibits a uniquely hideous species of "vice," a species so inherently riveting that it defies any more "measured," "balanced," or "objective" sorts of description.
Summing up our declining circumstances, an overriding general obligation arises. We must insistently inquire as follows: What precisely has been happening? For a meaningful answer, we may consult Alexander Pope's "Essay on Man:" "Vice is a monster of so frightful mien, As to be hated needs but to be seen; Yet, seen too often, familiar with her face, We first endure, then pity, then embrace."
Had he lived in the first quarter of the 21st century, the classical poet might have added "…then decline irretrievably."
What then? Exeunt Omnes? Hopefully, it's a question that will never actually have to be raised. Still, any hope that is unsupported by both intellect and virtue is never a viable rescue strategy.
Never.
One culminating imperative. Now is our final opportunity to identify this defiling president by his correct name. He is a monster.
---
[1] Although decidedly unacademic and uncommonly harsh, the term "monster" here is appropriate and necessary. "The beginning of wisdom," counseled Confucius, "is to call things by their correct name."
[2] See President Donald Trump's quoted statement on June 11, 2018.
[3] Today this campaign is most nefarious (and quite literally murderous) with regard to endless presidential lies on corona virus matters. With his persistently disingenuous claims about US progress against the spreading disease and corresponding testing, Trump has underscored that for the tyrant, truth is whatever seems convenient and self-serving. For this presidential monster, truth is always anathema, never exculpatory. For Trump, it is the "truth" of Joseph Goebbels, one which values presumed propagandistic benefit over the flesh-and-blood lives of citizens.
[4] Cogito ergo sum, "I think therefore I am." The exact reference here is to the "universal doubt" encouraged by René Descartes, Discourse on Method (1637).
[5] Professor Beres is the author of several major books and many law journal articles on genocide-like crimes. See, for example, Louis René Beres, "Genocide and Genocide-Like Crimes," in M. Cherif Bassiouni., ed., International Criminal Law: Crimes (New York, Transnational Publishers, 1986), pp. 271-279.
[6] Most egregious here are recent federal government (FEMA) seizures of medical ventilators for preferable shipment to pro-Trump governors.
[7] We may think also of the corresponding Talmudic observation: "The earth from which the first man was made was gathered in all the four corners of the world."
[8] In jurisprudence, this phrase appears as the solitary permissible justification for national acts of "anticipatory self-defense." This principle of customary jurisprudence has its modern origins in the so-called Caroline Case, which concerned the unsuccessful rebellion of 1837 in Upper Canada against British rule. Following this landmark case, even the serious threat of an armed attack can sometimes be taken as sufficient justification for defensive military action. In more narrowly technical jurisprudence, the criterion of permissibility revolves around a danger presumed to be "instant, overwhelming, leaving no choice of means, and no moment or deliberation." Of course, during the first third of the nineteenth century, there could have been no conceivable thought of forestalling a nuclear aggression.
[9] In a wholly negative assessment, Twentieth century German writer Thomas Mann would have called Trump a "magician." See for example, his classic novella on the rise of Nazism, "Mario and the Magician."
[10] The Kierkegaardian concept of "crowd" is roughly analogous to philosopher Friedrich Nietzsche's "herd," psychologist Car G. Jung's "mass," or Sigmund Freud's "horde."
[11] Regarding US legal obligations toward other nations, see for example, by Louis René Beres: https://yaleglobal.yale.edu/content/jurist-us-abandons-legal-obligations-syria; and https://www.jurist.org/commentary/2018/11/louis-beres-khashoggi-murder/
[12] Professor Louis René Beres is the author of many law journal articles at Harvard National Security Journal; Yale Global Online, Oxford University Yearbook of International Law (Oxford University Press); World Politics (Princeton) and Jurist.
[13] One must remember here that pertinent obligations of international law are also generally obligations of US law. In the precise words of Mr. Justice Gray, delivering the judgment of the US Supreme Court in Paquete Habana (1900): "International law is part of our law, and must be ascertained and administered by the courts of justice of appropriate jurisdiction…." (175 U.S. 677(1900)) See also: Opinion in Tel-Oren vs. Libyan Arab Republic (726 F. 2d 774 (1984)).Moreover, the specific incorporation of treaty law into US municipal law is expressly codified at Art. 6 of the US Constitution, the so-called "Supremacy Clause."
Why are some Muslims, from India to the U.S Voting against their Natural Allies
Recent national elections in the U.S. and regional elections in India have presented an interesting conundrum. The numbers show that some Muslims, are voting in a counter-intuitive fashion. Given the rise of Islamophobia and right-wing religious nationalism, both in the U.S. and in India, one would surmise that Muslims would vote overwhelmingly to the left of center. But both, in India and in the U.S., many Muslims have however chosen to send a message to the center-left – your sympathetic rhetoric and your verbal condemnations of Islamophobia is not enough, we want to see concrete policies that improve our political and economic conditions. Neither the promises of Joe Biden, nor the fear of Hindu-nationalism is influencing their vote. These Muslims are, for sure, in a minority albeit a growing one. Politicians on the center-left may ignore them at their own peril.

In the U.S.
In the U.S., President-Elect Joe Biden's campaign outreach to Muslims went far beyond that of any presidential candidate in the past. Biden's campaign had a manifesto for American Muslims and a designated outreach person. Biden spoke at Muslim conventions and even quoted from Islamic scripture. He dropped an "inshallah" in the debates. Biden promised to end the so called 'Muslim-Ban' on day one and has repeatedly condemned Islamophobia. Biden spoke up for Uyghur Muslims in China and Kashmiris in India and has opposed the annexation of West Bank. He has promised to resume relations with the Palestinians and restore aid to them. Even Imran Khan, the PM of Pakistan, a self-proclaimed champion of Muslims, does not have such an impressive pro-Muslim curriculum vitae, he has repeatedly refused to speak up for the Uyghurs.
While a majority of American Muslims campaigned very aggressively for the Biden-Harris ticket and raised millions of dollars for the Democrats, the exit polls indicate that only 69% of American Muslims voted for them. On the face value that is a huge win, but if you look at in comparison to the past it is troubling. Despite the fact that Biden went far beyond any other candidate in his outreach to Muslims, and the Islamophobia of President Trump is well documented, Biden has garnered the least percentage of votes by a Democratic presidential candidate in the last four elections according to exit polls conducted by the Council on American Islamic Relations.
A possible explanation for this relatively weak performance is that, for some Muslims his "iron-clad" support for Israel and his willingness to work with pro-Hindutva operatives in the U.S., make his opposition to Islamophobia sound less credible. Words are not enough. If his electoral promises do not actually translate into actual policies, one can expect further decline in Muslim support for Democrats. American Muslims are a rapidly growing and politically engaged community that is over represented in swing states.
A closer reading of the exit polls suggest that things are worse than they seem. The exit polls show that while 17% American Muslims voted for Trump (up from 13% in 2016), 11% declined to reveal who they voted for. It is possible that they lean heavily towards Trump, hence the secrecy. That would mean that in spite of all his Islamophobic rhetoric, Trump may have doubled his support among American Muslims. One Trump supporter told me he voted for Trump because Trump did not invade a single Muslim country in four years unlike Biden who supported the invasion of Iraq.
| | | |
| --- | --- | --- |
| Year | Candidate | Muslim Vote |
| 2008 | Barack Obama | 88% |
| 2012 | Barack Obama | 85% |
| 2016 | Hillary Clinton | 74% |
| 2020 | Joe Biden | 69% |
In Bihar
The recent elections in Bihar has an interesting story to tell. The state is clearly polarizing as most gains have been made by parties on the extremities. Prime minister Modi's right-wing Bhartiya Janata Party (BJP) went from winning 53 wins in the 2015 elections to winning 74 of the 243 seats in 2020. A significant swing in favor of Hindutva ideology. The Communist Party (CPI-ML) gained 9 seats, it had 3 seats in 2015 to 12 seats in 2020. The communist parties combined had a 400% increase, they went from 4 to 16 seats. The parties in decline are the so-called secular centrist parties. The Rastriya Janata Dal (RJD) which is the biggest single party in the state lost five seats (80-75) and the Indian National Congress (INC), the grand old party of India, also lost ground (27-19).
Clearly the secular center is shrinking. The biggest surprise of the elections was the performance of Asaduddin Owaisi's All Indian MajlisIttehadul Muslimeen (AIMIM), a Muslim party, which in the past five years has gone from 0-5 seats. The Majlis won in predominantly Muslim area of Seemanchal and is being accused by commentators of stealing the secular vote away from secular parties. Some are describing Majlis as BJP's B-Team.
It is interesting that now in Indian politics, the code for Muslim vote is 'the secular vote'. Indian Muslims are now the last line of defense for the rather rapidly shriveling secular space. The criticism of Owaisi and the Majlis for denting the prospects of secular parties in Bihar is both misplaced and inaccurate. The question that is important is not why Owaisi's Majlis, a party historically based in Hyderabad (South India) is contesting elections so far in the North of India. The key question is why are Muslims in Bihar voting for Majlis? A party that has no record of governance in their region.
In a speech months before the elections, Owaisi predicted a tectonic shift in Seemanchal's politics and he said that it was coming because of the profound injustices and inequities that plague Muslims of that region. If secular parties that have governed the state for decades had delivered good governance to Muslims, Owaisi would have stayed at home.
Muslim Disillusionment
Muslims are increasingly disillusioned by secular and left politicians. Islamophobia was on the rise even before Trump became President and 37% of American Muslims, pre-covid pandemic, were found hovering near the poverty line. There is much discontent. I think just as 17-25% American Muslims voted for Trump rejecting the centrist politics of Democrats – many Muslims in Bihar too are frustrated by the failure of secular parties to improve their material condition. The region of Bihar where Owaisi's party won five seats is the poorest and infrastructurally the least developed area of the state. Voting for secular parties for decades did not help them much. They have been voting without hope. They too are tired of the lip service.
Muslims of Bihar are fortunate that they have an alternative in Majlis and they are able to reject both Indian secularists and Hindu nationalists unlike some American Muslims who feel that they are stuck between Republicans who are Islamophobic and Democrats who promise much but deliver little. The minority of Muslims who appear to be voting counter intuitively, seemingly against their own interests, either for Donald Trump in the U.S. or the Majlis in Bihar, are clearly sending a signal to secular politicians – do not take our vote for granted, you need to earn our vote.
The center-left may be a natural ally of Muslims, but if it does not deliver for Muslims, they may lose their vote in ever increasing numbers.
Which Coronavirus Policies Succeed, And Which Fail: N.Y. Times Analysis Confirms Mine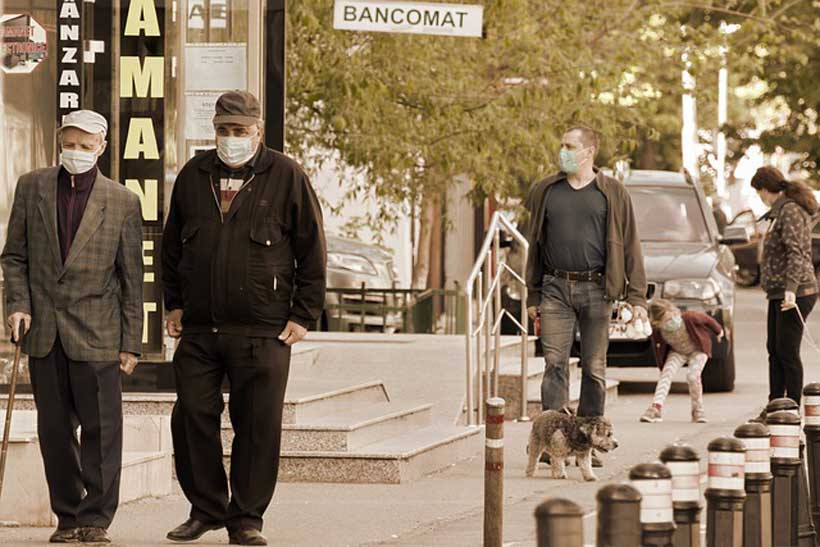 According to an analysis by and in the New York Times on November 18th, which is headlined "States That Imposed Few Restrictions Now Have the Worst Outbreaks", "Coronavirus cases are rising in almost every U.S. state. But the surge is worst now in places where leaders neglected to keep up forceful virus containment efforts or failed to implement basic measures like mask mandates in the first place, according to a New York Times analysis of data from the University of Oxford."
At Strategic Culture, on May 21, I had published my own analysis, which was based upon tracking the data globally and within countries, and within the various states of the United States, which analysis concluded that countries (and states) which apply the least-stringent regulations in order to keep as low as possible the spread of the virus are failing the most to contain or limit that spread. I labelled those the "libertarian" countries, and I noted that what I called the "socialist" countries — the nations which were the most strictly imposing scientifically confirmed regulations in order to keep those numbers down — were having the best success at limiting the spread of this virus. My study was global, and its headline was "Ideology and Coronavirus". Unlike the Times article, I was forthright about the ideological implications of the coronavirus data — because those implications are vastly important. (The handling of this pandemic is providing reams of data that test the effectiveness of the various locales' predominant ideology at dealing with a global life-or-death years-long public-health emergency in regions throughout the world. This is like a global laboratory experiment testing the two opposite ideologies: libertarianism, which is against government regulation, versus socialism, which applies government regulation. No government is purely one or the other, but those are the two poles.)
The analysis in the Times article shows a chart, and represents on it almost all of the states, as dots that indicate both the amount of regulation which has been applied, and the lowness of the infection-rate which has resulted; and, at the upper left corner on it, are the two Dakotas, as "Weak recent containment measures and many cases," while at the bottom rightmost corner is Hawaii as "Strict measures and fewer cases."
The Times chart is showing, only locally within the United States, during just the past few weeks, what my analyses had shown, regarding not only the international and longer-term data, but also within the United States itself and recently, not only longer-term and internationally. One of my articles, on November 1st and titled "The Highest Covid-Infection-Rate States", showed the infection-rate for all 50 states, and noted that, "In 2016, the top 17 [the states with the highest rates of this infection in 2020] voted for Trump, and the bottom 5 voted for Clinton. All but 3 of the top 24 voted for Trump, but from numbers 25 to 45, there was a political mixture. The highest infection-rate state, North Dakota, has a Covid-19 infection-rate that is 14.6 times higher than the lowest Covid-19 infection-rate state, Vermont." Of course, the Republican Party (Trump's Party) is the more libertarian Party, and the Democratic Party (Clinton's Party) is the more socialist (though actually just as totalitarian) of the two Parties. (Both Parties represent only their billionaires, who also own and control the media; and this is the way that America's aristocracy controls the Government. For example, the very pro-Democratic-Party website PoliticalWire quoted from and linked to the NYT's article, but always fails to include any of mine, because I am critical against both Parties. Truly independent news-media are almost non-existent in the United States.)
Whereas the Times's chart of "Avg. new cases per 100,000" failed to include Vermont, Vermont is the state that has, for the longest time, been among the best three on not only cases per million but also deaths per million, from this virus, and substantially better even than Hawaii, and both states are among the two or three that in recent decades have been the strongest for Democratic candidates, and the weakest for Republican candidates. However, Vermont especially is politically independent, and, so, it has a Republican Governor, Phil Scott, whose record on containing this virus has been the best in the nation; and he was just re-elected in a landslide, 69% of the votes (largely because of this terrific record). Right now, however, the number of daily new cases has shot up suddenly about fivefold in just the past week; so, Phil Scott's record is in jeopardy. If that surge quickly ends, then he could become the strongest Republican to run against Kamala Harris or Joe Biden in 2024. He would not only receive almost all Republican votes (since that's his Party), but also at least a third of Democratic votes, and almost all independent votes. However, this doesn't necessarily mean that he would be the likeliest to win the Republican nomination, because (just as is true about the Democratic Party) that Party's billionaires will be making that choice. (It was blatantly true also with regard to Biden and Harris.) This epidemic will be a major political challenge both in 2022 and in 2024. Anyone who wants to see Governor Scott's press conferences regarding this crisis, so as to know precisely what his coronavirus-policies have been, can see them here. His November 20th press conference is here. He and his governing team receive and answer there many intelligent questions, so that the policies which have led to the best results in America are amply explained there.
On November 16th in South Dakota (and then repeated nationally on National Public Radio on November 20th), reporter Seth Tupper headlined "Two States, Different Paths: Vermont Keeps Virus Low While Rivaling SD's Economy" and provided a thorough report, including graphs of infection-rates over time, comparing two states, South Dakota, which has the nation's second-highest infection-rate (after only North Dakota's 9%) of 7.8%, versus Vermont, which has the nation's lowest infection-rate, of only 0.5% — one-fifteenth as high. Tupper explained the different policies that the Governors of those two states had applied, and how those policies produced vastly different results for the infection-rates and the death-rates in their states' populations, but only moderately higher increase in unemployment in Vermont than in South Dakota, which at the peak in April had reached 16% unemployment in Vermont, versus only 10% peak in South Dakota; and, by the time of August, both states had nearly identical low unemployment-rates. Whereas the death-rates from the disease soared around a thousand fold, between April and November, in South Dakota, the death-rate remained virtually flat, almost no increase, in Vermont, throughout that entire period. However, both states were now experiencing soaring infection-rates during the current, second, wave of the epidemic.
Author's note: first posted at Strategic Culture
Trump's Election Shenanigans Pale Before The Threats From Melting Polar Glaciers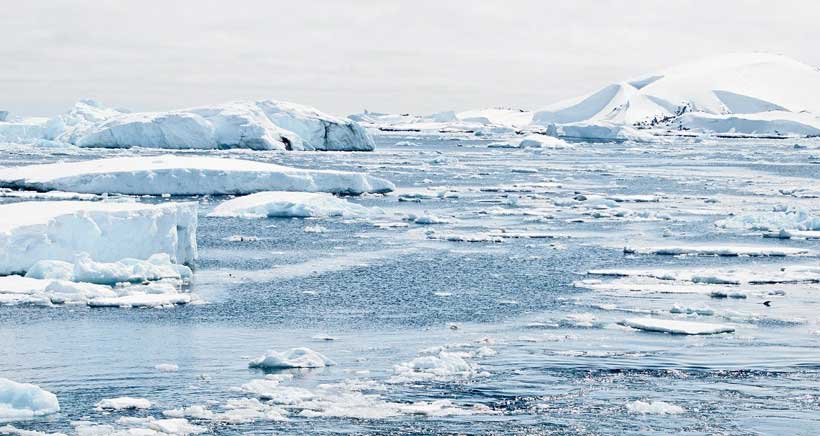 Despite Joe Biden exceeding the magic number of 270 that guarantees a majority in the electoral college, President Donald Trump has not conceded. Does he have a plan to overturn the wishes of the electorate?
According to Trump he did not lose, he was cheated out of a legitimate win by voter fraud and ballot stuffing. Accordingly, he has filed lawsuits in those critical states with narrow margins of victory for Biden — so far without tangible success — to block certification of the vote and persuade Republican legislatures to overturn the state vote as fraudulent and award the electoral votes to him.
Trump's window of action is narrowing. A major target state was Michigan with 20 electoral votes. However, Democratic Governor Gretchen Whitmer has now certified Biden's victory meaning he should get its electoral votes.
While Trump's shenanigans continue, the world faces a real danger of melting ice sheets and glaciers. A long term denier of global warming, Mr. Trump now accepts it but believes the earth will right itself without any effort by humans.
Scientists meanwhile are particularly concerned with the Florida-sized Thwaites glacier in the Antarctic. Its collapse they fear could destabilize surrounding glaciers eventually causing catastrophic global sea level rises measured not in inches but feet.
The glacier rises 60 to 75 feet above water across its 75 mile face. Remembering that 90 percent of it is under gives some notion of the quantity of ice. The Nathaniel B. Palmer research vessel is conducting a survey this winter for the first time as part of a five-year international research program to learn just how fast the glacier is melting and how much it might be adding to rising seas.
The problem is the shape of the glacier under the water and the warming waters eating away that core while the ice on top gets thicker and thicker as the glacier retreats inland. At some point the glacier is likely to collapse of its own weight into the ocean. Scientists who have modeled the scenario fear the process is unstoppable once it starts. Worse it puts much of the West Antarctic ice sheet at risk of following it into the sea. Any wonder then that Thwaites is also known as the Doomsday glacier.
At the other pole the Greenland ice sheet had a record-breaking 2019, shedding the most ice since 1948 — an estimated 532 billion tons. It of course increases coastal flooding along the eastern seaboard particularly the Carolinas and Florida. Fortunately for the residents, the 2020 melt from Greenland, while well above the 1981 to 2010 average, was lower than recent years particularly 2019.
Donald Trump does not believe he lost the election and he does not believe in global warming. Christmas is just around the corner and it's reassuring to know he believes in Santa Claus . . . and the tooth fairy.