Swift rebound for world trade still possible through joint action to thwart coronavirus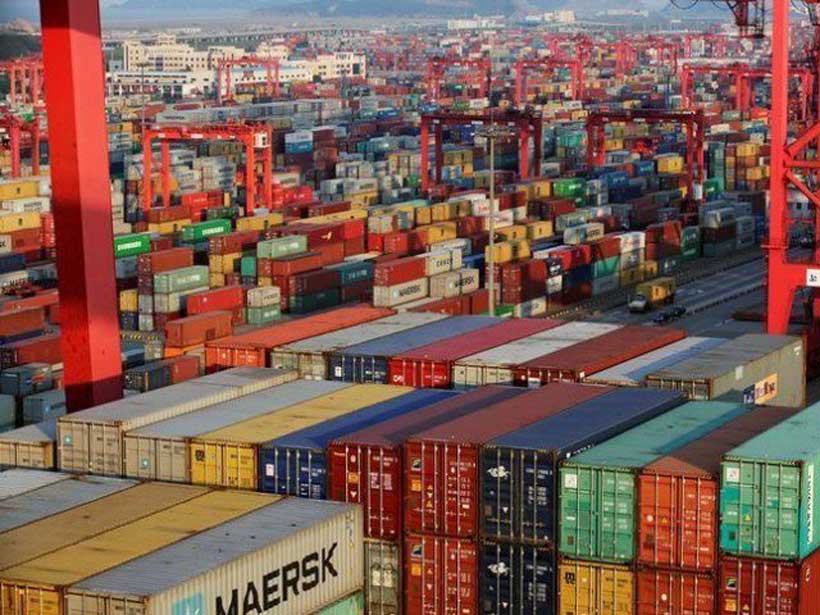 Global trade in goods could fall by as much as a third this year due to the ongoing COVID-19 pandemic, but a swift rebound in 2021 is possible if the world's economic policymakers – working together – act immediately, the World Trade Organization (WTO) said on Wednesday.
Given the unprecedented nature of the new coronavirus crisis, it is hard to determine precisely what its economic impact – and prospects for recovery – will be, the Geneva-based trade body said. But WTO economists believe the decline in trade will exceed that brought on by the 2008-9 global financial crisis.
World merchandise trade is set to plummet by between 13 to 32 per cent, the WTO said, adding that a 2021 recovery in trade will depend on how long the outbreak lasts and how effective policy responses prove to be.
Nearly all regions will suffer double-digit declines in trade volumes this year, it said, with exports from North America and Asia hit hardest – and trade will likely fall steeper in sectors with complex value chains, such as electronics and automotive products.
Service industry hit too
Trade in services, meanwhile, is directly affected by COVID-19 pandemic, due to travel restrictions imposed by Governments worldwide to contain the spread of the virus, the WTO said.
"The immediate goal is to bring the pandemic under control and mitigate the economic damage to people, companies and countries, but policymakers must start planning for the aftermath of the pandemic", said WTO Director-General Roberto Azevêdo as he introduced the analysis.
"These numbers are ugly – there is no getting around that – but a rapid, vigourous rebound is possible", he said. "Decisions taken now will determine the future shape of the recovery and global growth prospects."
He added: "We need to lay the foundations for a strong, sustained and socially inclusive recovery. Trade will be an important ingredient here, along with fiscal and monetary policy."
"Keeping markets open and predictable, as well as fostering a more generally favourable business environment, will be critical to spur the renewed investment we will need. And if countries work together, we will see a much faster recovery than if each country acts alone."
Mass unemployment
The WTO's outlook came as the International Labour Organization (ILO) warned that the rapidly intensifying economic effects of COVID-19 on the world of work could be far worse than the 2008-9 financial crisis, with cutbacks equivalent to nearly 200 million full-time workers expected in the next three months alone.
Although all regions of the world are suffering from the fallout of COVID-19, Arab States and Europe have seen the worst impact on employment in percentage terms, the UN labour agency said. The biggest losses numerically are in the Asia-Pacific region – the world's most populous.
In a statement Wednesday, the WTO said that merchandise trade volume already fell 0.1 per cent in 2019, weighed down by trade tensions and slowing economic growth. In US dollar terms, exports fell by 3 per cent to $18.89 trillion.
The value of commercial services exports, meanwhile, rose 2 per cent to $6.03 trillion in 2019. However, the pace of expansion was slower than in 2018, when trade in services grew by 9 per cent.
Two likely scenarios
Elaborating on its forecast, the WTO said that future trade performance is best understood in terms of two distinct scenarios – a relatively optimistic one, with a sharp drop in trade followed by a recovery starting later in 2020, and a more pessimistic one with a steeper initial decline and a more prolonged and incomplete recovery.
Both should be viewed as explorations of different possible trajectories for the crisis rather than specific predictions of future developments, it said, stressing that actual outcomes could easily be outside of the forecast range – either on the upside or the downside.
Commission sets out key actions for a united front to beat COVID-19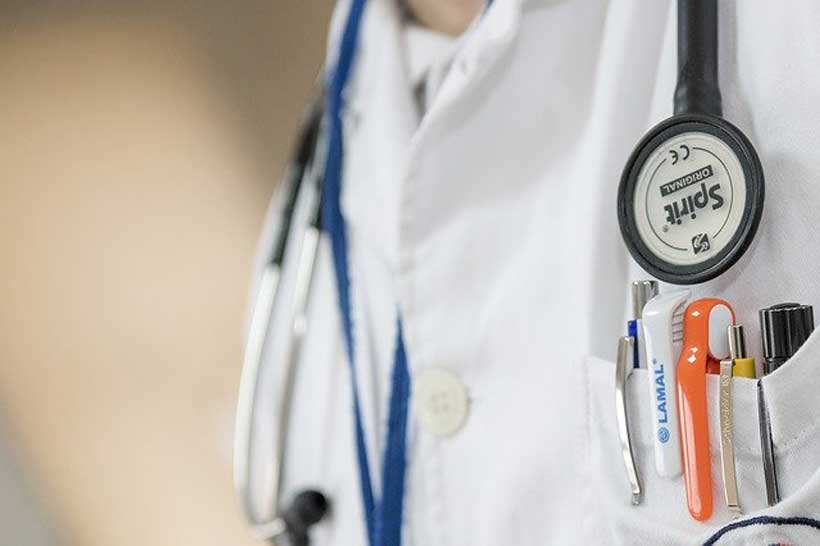 Two days ahead of the meeting of European leaders on a coordinated response to the COVID-19 crisis, the Commission set out a number of actions needed to step up the fight against the pandemic. In a Communication adopted today, it calls on Member States to accelerate the roll-out of vaccination across the EU: by March 2021, at least 80% of people over the age of 80, and 80% of health and social care professionals in every Member State should be vaccinated. And by summer 2021, Member States should have vaccinated a minimum of 70% of the adult population.
The Commission also calls on Member States to continue to apply physical distancing, limit social contacts, fight disinformation, coordinate travel restrictions, ramp up testing, and increase contact tracing and genome sequencing to face up to the risk from new variants of the virus. As recent weeks have seen an upward trend in case numbers, more needs to be done to support healthcare systems and to address "COVID-fatigue" in the coming months, from accelerating vaccination across the board, helping our partners in the Western Balkans, the Southern and Eastern neighbourhood and in Africa.
Today's Communication sets out key actions for Member States, the Commission, the European Centre for Disease Prevention and Control (ECDC) and the European Medicines Agency (EMA) which will help reduce risks and keep the virus under control:
Speeding up the roll-out of vaccination across the EU
By March 2021, at least 80% of people over the age of 80, and 80% of health and social care professionals in every Member State, should be vaccinated.
By summer 2021, Member States should have vaccinated 70% of the entire adult population.
The Commission, Member States and the EMA will work with companies to use the EU's potential for increased vaccine manufacturing capacity to the fullest.
The Commission is working with Member States on vaccination certificates, in full compliance with EU data protection law, which can support the continuity of care. A common approach is to be agreed by the end of January 2021 to allow Member States' certificates to be rapidly useable in health systems across the EU and beyond.
Testing and genome sequencing
Member States should update their testing strategies to account for new variants and expand the use of rapid antigen tests.
Member States should urgently increase genome sequencing to at least 5% and preferably 10% of positive test results. At present, many Member States are testing under 1% of samples, which is not enough to identify the progression of the variants or detect any new ones.
Preserving the Single Market and free movement while stepping up mitigation measures
Measures should be applied to further reduce the risk of transmission linked to the means of travel, such as hygiene and distancing measures in vehicles and terminuses.
All non-essential travel should be strongly discouraged until the epidemiological situation has considerably improved.
Proportionate travel restrictions, including testing of travellers, should be maintained for those travelling from areas with a higher incidence of variants of concern.
Ensuring European leadership and international solidarity
To ensure early access to vaccines, the Commission is to set up a Team Europe mechanism to structure the provision of vaccines shared by Member States with partner countries. This should allow for sharing with partner countries access to some of the 2.3 billion doses secured through the EU's Vaccines Strategy, paying special attention to the Western Balkans, our Eastern and Southern neighbourhood and Africa.
The European Commission and Member States should continue supporting COVAX, including through early access to vaccines. Team Europe has already mobilised €853 million in support of COVAX, making the EU one of COVAX's biggest donors.
Members of the College said:
President of the European Commission, Ursula von der Leyen, said: "Vaccination is essential to get out of this crisis. We have already secured enough vaccines for the entire population of the European Union. Now we need to accelerate the delivery and speed up vaccination. Our aim is to have 70% of our adult population vaccinated by summer. That could be a turning point in our fight against this virus. However, we will only end this pandemic when everyone in the world has access to vaccines. We will step up our efforts to help secure vaccines for our neighbours and partners worldwide."
Vice-President Margaritis Schinas, responsible for Promoting our European Way of Life, said: "The emergence of new variants of the virus and substantial rises in cases leave us no room for complacency. Now more than ever must come a renewed determination for Europe to act together with unity, coordination and vigilance. Our proposals today aim to protect more lives and livelihoods later and relieve the burden on already stretched health care systems and workers. This is how the EU will come out of the crisis. The end of the pandemic is in sight though not yet in reach."
Stella Kyriakides, Commissioner for Health and Food Safety, said: "Working together with unity, solidary and determination, we can soon start to see the beginning of the end of the pandemic. Now in particular, we need swift and coordinated action against the new variants of the virus. Vaccinations will still take time until they reach all Europeans and until then we must take immediate, coordinated and proactive steps together. Vaccinations must accelerate across the EU and testing and sequencing must be increased – this is show we can ensure that we leave this crisis behind us as soon as possible."
'Complex' emergency unfolding in Mozambique's Cabo Delgado
UN agencies voiced deep concern on Wednesday over the worsening humanitarian crisis in Mozambique's Cabo Delgado province, where attacks by armed groups have forced more than 565,000 to flee their homes.
According to the agencies, growing insecurity and poor infrastructure are making it increasingly difficulty to reach families "completely reliant" on humanitarian assistance, amid fears that imminent rains and threat of cyclones could further compound the challenges.
"Coupled with the fallout of the COVID-19 pandemic, the crisis has become even more complex", regional heads of UN agencies in east and southern Africa said in a joint statement.
"The crisis is a complex security, human rights, humanitarian and development emergency, underscoring the imperative of continuing to provide life-saving assistance while collectively supporting Government-led long-term resilience building", the statement added.
Crisis worsening
In December, the UN officials visited Mozambique to assess the needs of the displaced populations as well as of the host communities.
They heard extremely moving accounts from displaced men, women and children in the city of Pemba, the capital of Cabo Delgado, and in the districts of Ancuabe and Chiúre – people whose lives have been upended by conflict and insecurity.
While acknowledging that much has been done to help victims of the crisis, the UN officials stressed that with displacement increasing daily, the lack of adequate food, water, sanitation, shelter, health, protection and education, was exacerbating an already dire situation, which could be further complicated by on-going torrential rains.
Urgent support needed
The UN agencies also raised concerns over the continuing impact of the coronavirus pandemic, which is keeping most schools closed.
There is an urgent need to expand protection, healthcare, food and nutrition programmes, vaccination efforts and psychosocial counselling, and to aid displaced farming and fishing families to re-establish sustainable livelihoods, they added.
They also urged support for adequate resettlement of uprooted families straining the already limited resources of impoverished host communities, and Government efforts to effectively register and assist the displaced.
The senior officials are urging the Government of Mozambique and the international community "to step up efforts to end all forms of violence in the country, including gender-based violence and child marriage, and to invest more in women and girls as agents of progress and change," the statement said.
Over 1.9 billion people in Asia-Pacific unable to afford a healthy diet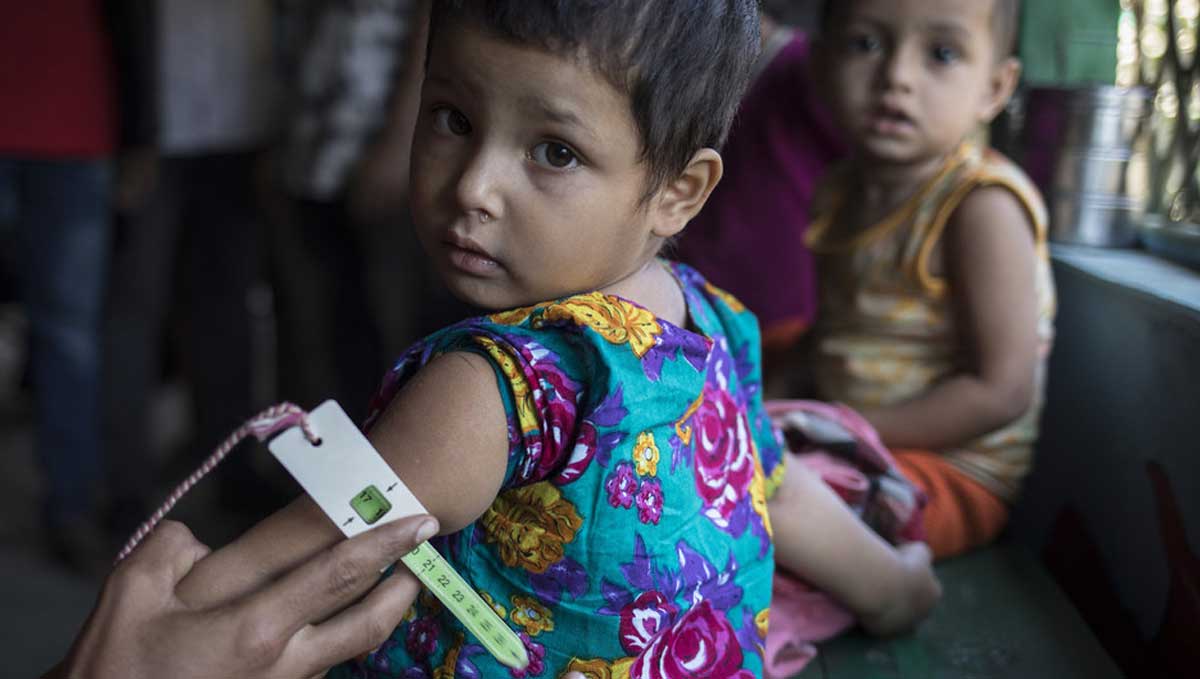 The economic impact of the coronavirus pandemic and surging food prices are keeping almost two billion people in Asia and the Pacific from healthy diets, United Nations agencies said on Wednesday.
According to the 2020 Regional Overview of Food Security and Nutrition, the region's poor have been worst affected, forced to choose cheaper and less nutritious foods. The report is jointly produced by the Food and Agriculture Organization (FAO), the UN Children's Fund (UNICEF), the World Food Programme (WFP) and the World Health Organization (WHO).
"The outbreak of COVID-19 and a lack of decent work opportunities in many parts of the region, alongside significant uncertainty of food systems and markets, has led to a worsening of inequality, as poorer families with dwindling incomes further alter their diets to choose cheaper, less nutritious foods," the agencies said.
"Due to higher prices for fruits, vegetables and dairy products, it has become nearly impossible for poor people in Asia and the Pacific to achieve healthy diets, the affordability of which is critical to ensure food security and nutrition for all – and for mothers and children in particular."
As a result, progress is also slowing on improving nutrition, a key target for the Sustainable Development Goals (SDGs). As of 2019, over 350 million people in the region are estimated to have been undernourished, with an about 74.5 million children under five stunted (too short for their age) and 31.5 million suffering from wasting (too thin for height).
'Impact most severe in first 1,000 days'
The UN agencies went on to note that while nutrition is vitally important throughout a person's life, the impact of a poor diet is most severe in the first 1,000 days, from pregnancy to when a child reaches the age of two.
"Young children, especially when they start eating their 'first foods' at six months, have high nutritional requirements to grow well and every bite counts," they said.
The agencies called for an integrated systems approach – bringing together food, water and sanitation, health, social protection and education systems – to address underlying factors and achieve healthy diets for all mothers and children.
'Changing face of malnutrition'
They also highlighted the "changing face" of malnutrition, with highly processed and inexpensive foods, readily available throughout Asia and the Pacific. Often packed with sugar and unhealthy fats, such food items lack the vitamins and minerals required for growth and development and also increase the risk of obesity, diabetes and cardiovascular disease.
The report urged governments to invest more in nutrition and food safety to promote healthy diets, as well as regulate sales and marketing of food for consumers, especially children. It also highlighted the need for action within the private sector, given the sector's important role in the food system and its value chains for achieving healthy diets.