In Georgia, Growth Projected to Slow Due to Impacts of COVID-19
Decisive policy measures that prioritize investments in health care systems and provide safety nets for people, especially the most vulnerable, are critical to mitigating the impacts of the COVID-19 (Coronavirus) pandemic in Europe and Central Asia, according to the Spring 2020 Economic Update for the region.
"During these exceptionally difficult times, it is imperative for policymakers to act decisively," says Cyril Muller, World Bank Vice President for Europe and Central Asia. "This means moving rapidly to strengthen health systems and social safety nets, supporting the private sector, and preserving financial stability and confidence — all critical to people's lives."
Projections of the economic implications of COVID-19 are subject to significant uncertainty. Therefore, the report produces simulation exercises to illustrate the range of growth outcomes that may materialize as a result of the pandemic. *Scenarios suggest regional growth will fall into a recession in 2020, contracting to between −4.4 and −2.8 percent, held back by the coronavirus pandemic, before rebounding in 2021 as policy measures are introduced, global commodity prices gradually recover, and trade strengthens.
"Social distancing and closing of non-essential businesses and schools are necessary measures to contain the spread of the pandemic and save lives," says Asli Demirgüç-Kunt, World Bank Chief Economist for Europe and Central Asia. "At the same time, policies must seek to minimize the economic costs of these measures and ensure the recovery is quick rather than prolonged, once the pandemic is over."
Supportive measures, such as cash transfers or healthcare subsidies, to help vulnerable people and families, and temporary business credit and tax breaks to businesses, will be critical to cushion the downturn and preserve jobs, says the report. Small and medium enterprises that are impacted could benefit significantly from targeted government subsidies.
In Georgia, real GDP growth is projected to slow sharply, to close to zero percent in 2020, as the impacts of COVID-19 add to an already challenging external environment. This will be partly cushioned by a fiscal stimulus of around 2 percent of GDP, containing acceleration of capital spending, tax deferrals, accelerated VAT refunds and sector support for the most affected businesses, as well as higher social spending. This is expected to push the fiscal deficit to around 5.2 percent of GDP in 2020, says the report. The Georgian economy will be severely impacted, as transport restrictions affect the travel and tourism sectors, while containment measures dampen domestic demand.
"The World Bank remains a strong and committed partner to Georgia, and we will support the government's health, social protection and economic recovery responses, all of which are essential to mitigating the impacts of the pandemic on the people of Georgia," says Sebastian Molineus, World Bank Regional Director for the South Caucasus.
The World Bank Group is taking broad, fast action to help developing countries strengthen their pandemic response, increase disease surveillance, improve public health interventions, and help the private sector continue to operate and sustain jobs. It is deploying up to $160 billion in financial support over the next 15 months to help countries protect the poor and vulnerable, support businesses, and bolster economic recovery.
*The scenarios in the report are based on data as of March 20, 2020.
Deloitte Introduces ReadyAI™ Artificial Intelligence-as-a-Service Solution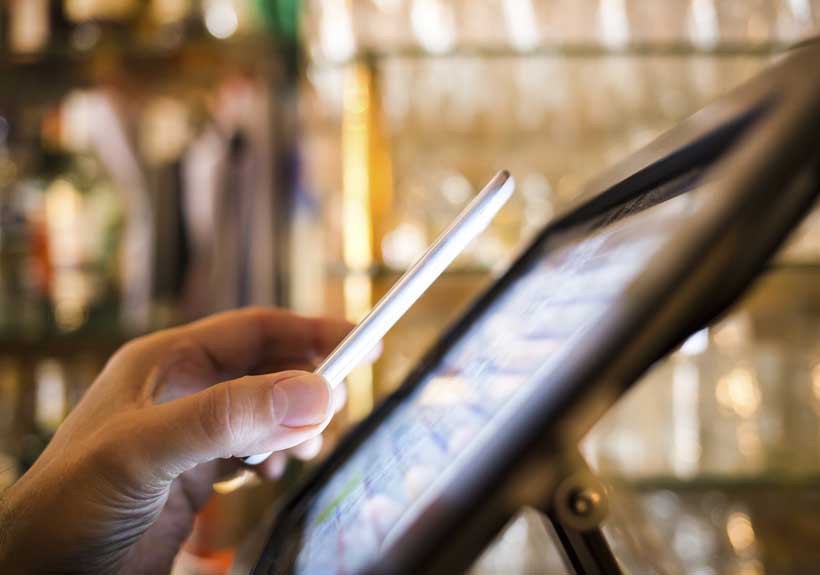 Deloitte introduced ReadyAI, a full portfolio of capabilities and services to help organizations accelerate and scale their artificial intelligence (AI) projects. ReadyAI brings together skilled AI specialists and managed services in a flexible AI-as-a-service model designed to help clients scale AI throughout their organizations.
The AI market is expected to exceed $191 billion by 2024, growing at 37% compound annual growth rate. As organizations accelerate their adoption of AI, many struggle with challenges such as limited access to specialized talent, slow development cycles, and the resources to continuously maintain AI models. Creating and sustaining AI models at scale typically requires people with capabilities across data science, IT operations and user experience (UX) who work seamlessly towards a common goal. With Deloitte's ReadyAI, organizations now have access to the services, technology and expertise they need to accelerate their AI journey.
ReadyAI offers comprehensive service capabilities including:
Data preparation: Provide data extraction, wrangling and standardization services. Also supports advanced analytical model development through feature engineering.
Insights and visualization: Design and generate reports and visual dashboards utilizing data output from automations to improve business outcomes and automation performance.
Advanced analytics: Data analysis for both structured and unstructured data. Creation of rule-based bots and insights-as-a-service.
Machine learning and deep learning: ML and deep learning model development. Video and text analytics to assist conversational AI.
Machine learning deployment: Create deployment architecture and pipelines for upstream and downstream integration of ML models.
Model management and MLOps: Management of model performance, migration and maintenance. Automation of model monitoring process and overall DevOps for machine learning.
Deloitte's recent "State of AI in the Enterprise" third edition study of enterprise AI adopters found that less than half of adopters believe they have a high level of skill around integrating AI technology into their existing IT environment. With a talent pool of more than 3,100 AI professionals, Deloitte can assemble teams that have the right combination of industry, domain and AI technology skills to best suit clients' needs. These experts include cloud engineers, data scientists, data architects, technology and application engineers, business and domain specialists, and visualization and design specialists. By leveraging the right combination of skills, organizations can quickly accelerate their AI journey.
ReadyAI teams operate as an extension of clients' teams often for engagements of six months or more. Services are available as a flexible, subscription model, allowing clients to scale resources and capabilities up or down based on business needs and priorities. Learn more about ReadyAI.
Gartner, the world's leading information technology and advisory company, named Deloitte a Leader for the seventh time in a row in its February 2021 report titled, "Magic Quadrant for Data and Analytics Service Providers."
Humanitarian catastrophe in northern Mozambique 'beyond epic proportions'
The UN and partners are "following with deep concern" new reports of violations against civilians in northern Mozambique, the UN Spokesperson said on Thursday.
Citing reports of atrocities carried out by child soldiers, alleged beheadings during attacks by non-State armed groups, and clashes in the Cabo Delgado region, Stéphane Dujarric told journalists at the regular daily briefing that although verifying information was extremely difficult, "we are concerned about the situation of civilians who fled the violence and those who remain in Palma".
The coastal town just south of the border with Tanzania, was reportedly overrun by militant extremists on 24 March, but three days ago, Mozambique's military reported that it had regained control.
According to the UN Office for Coordination of Humanitarian Affairs (OCHA), attacks in and around Palma uprooted many who had been sheltering there after having fled conflict in other parts of the province.
Prior to that, nearly 670,000 – including some 160,000 women and adolescent girls as well as 19,000 pregnant women – were internally displaced in Cabo Delgado, Niassa and Nampula provinces, the vast majority of them reliant on host families, whose scarce resources are being exhausted. 
On the ground
The UN spokesperson said that nearly 12,800 people, 43 per cent of whom are children, have arrived in the districts of Nangade, Mueda, Montepuez and Pemba since violence erupted.
"Many more are expected to still be on the move in search of safety and assistance", he added.
Humanitarian partners in Mozambique are assisting displaced people at arrival points and scaling up the ongoing humanitarian response in Cabo Delgado.
"So far in 2021, more than 500,000 people in the province have received humanitarian assistance", he said.
Humanitarians stretched
On top of conflict in Cabo Delgado, in the first months of 2021 and prior to the Palma attacks, the humanitarian community in Mozambique was already stretched, having responded to multiple climate emergencies.
Yet, the humanitarian appeal for the current crisis is currently just one per cent funded.
"More resources are immediately required to meet the needs of people fleeing the violence in Palma", underscored the UN spokesperson.  
"The United Nations calls on all parties to the conflict in Cabo Delgado to protect civilians."
Trapped and displaced
Earlier in the week, the UN Refugee Agency (UNHCR) said the insurgent attack on Palma had forced at least 11,000 people to leave their homes and reportedly rendered thousands of others trapped as it "continues to work around the clock" to assist them.
UNHCR said that its teams in Pemba were following up on worrying reports that more than 1,000 displaced people were prevented from crossing the border into Tanzania and called on Mozambique's neighbours to provide access to territory and asylum for people escaping violence.
This is a humanitarian catastrophe beyond epic proportions — WFP Representative
'Saving lives' priority
At the same time, the World Food Programme (WFP) said that the deteriorating security situation has caused evacuation flights to be suspended and left UN agencies struggling to get into Palma with food assistance.
"This is a humanitarian catastrophe beyond epic proportions", said Antonella D'Aprile, WFP Representative and Country Director for Mozambique, on Tuesday.
The UN food relief agency warned that hunger is rising in Palma, with some arrivals into Pemba saying they had not eaten for weeks.
"People fleeing Palma are completely traumatized by the violence they've witnessed in the past few days, and now, more than ever, they need our help", said Ms. D'Aprile. "Our priority is saving lives and making sure emergency assistance reaches those who need it most".
26 million jobs lost in Latin America and the Caribbean during a year of the pandemic
The Latin American and Caribbean region lost 26 million jobs as a result of the pandemic, and started 2021 with a complex employment landscape aggravated by new waves of contagion and slow vaccination processes that make the prospects for recovery in labour markets more uncertain, says a new technical note from the International Labour Organization (ILO).

"The quest for better normality will require ambitious action to recover from setbacks in the world of work", warned Vinícius Pinheiro, ILO Director for Latin America and the Caribbean, when commenting on the note, which presents the latest data on the impact of COVID-19 over the past year.

"It is now time to rebuild the jobs lost by the pandemic and create new decent work opportunities," Pinheiro said, noting that despite adversity, action must be taken and consensus reached so that "2021 is the year of vaccination and economic recovery with more and better jobs".

However, the ILO Regional Director highlighted that "in the pursuit of recovery, addressing pre-existing conditions in the region will be unavoidable and those conditions are key to understanding why the impact of the pandemic on employment was so strong. Many of the challenges we had before the pandemic remain in place, although they are now more urgent".

"High informality, small fiscal spaces, persistent inequality, low productivity and poor coverage of social protection, coupled with problems that still persist such as child labour and forced labour, are part of the ongoing challenges in the region", he added.

The ILO regional technical note, "The employment crisis in the pandemic: Towards a human-centred job recovery", emphasizes that the labour impacts were devastating in the second quarter of 2020 when the employment and participation indicators plummeted, and then partially recovered.

However, by the end of 2020 the region's average employment rate had fallen from 57.4 per cent to 51.7 per cent, a sharp drop equated to the loss of around 26 million jobs, of which 80 per cent, or more than 20 million people, left the workforce.

This significant exit from the workforce was unprecedented and has been characteristic of 2020. By comparison, the unemployment rate has only partially reflected the magnitude of the difficulties faced by labour markets in the region, increasing by just over 2 percentage points between 2019 and 2020, from 8.3 per cent to 10.6 per cent.

This situation would have begun to change, explained Roxana Maurizio, ILO Regional Labour Economics Specialist and author of the technical note, who commented that in 2021 there could be "a significant increase in the employment rate when millions of people who had ceased to participate in the labour force return to the workforce".

In addition to lost jobs, the region experienced a sharp contraction in working hours, as well as a reduction in labour incomes, which account for 80 per cent of what people in Latin America and the Caribbean earn. The region has recorded the largest losses in hours worked worldwide.

The ILO's technical note indicates that during the crisis both formal and informal employment experienced very pronounced contractions, but with greater intensity for the latter and for this reason the informality rate was reduced (temporarily), in the context of the widespread collapse in employment demand, especially in the early months of the pandemic.

But that situation has already started to change.

"There is a high risk of informalization that adds to the already high levels of labour informality that countries had before the pandemic", said Maurizio.

According to available data from seven countries, employment recovery in the second half of 2020 has been almost entirely contracted by informal employment growth. These occupations account for more than 60 per cent of the total increase in employment.

"The formal work deficit, in turn, is likely to become more apparent to certain types of workers such as young people, women and adults with lower qualifications – groups that traditionally experience greater difficulties in accessing formal employment", she added.

"The macroeconomic collapse has disproportionately impacted some segments of the population, amplifying labour and social gaps – especially gender gaps – that characterize the region", she continued.

"The outlook for economic recovery by 2021 is modest and still very uncertain, so expectations about a possible reversal of the critical labour market situation should be very cautious".

The ILO has proposed developing recovery strategies based on a Policy Framework with four main pillars: stimulating the economy and employment; support businesses, jobs and incomes; protect workers in the workplace; and resort to social dialogue to find solutions.

The technical note highlights that in a scenario as complex as the current one "social dialogue and the building of new consensuses, pacts or agreements are more relevant than ever" to advance the recovery of employment.