It's 1918 and the Roaring Twenties is around the corner. Life is hard and migrants go to where life is better. Among them are the immigrant investors, businesspersons and their families who seek greener pastures in an ever-changing landscape. One hundred years later, instead of steam ships, we have commercial aircrafts traversing the Atlantic. These are indeed different times, but the narrative remains the same.
"Unprecedented", a word that has often been used these past few months. When the dust settles and some semblance of normalcy returns, we will see a clearer picture what this global pandemic has brought all of us. Just like the world wars which drained economies from east to west, so will this plague that has not only claimed too many lives but billions of dollars in business as well. We hope to flatten that curve soon, but we are not out of the woods yet. The truth is that we won't be fully okay until a vaccine has been developed which scientists say could be anywhere from six months to a year or more. We must accept that the economic consequences of this catastrophe could be much worse than the 2008 financial crisis. Immigrant investors have always had that distinct advantage but given the looming downturn, it seems that ship has sailed.
For small island developing states that rely heavily on tourism and economic citizenship programs, this will be a painful double whammy. From cruise ship and hotel cancellations to a decrease in citizenship applications, the effects may last a while. Larger nations that offer permanent residency through investment won't be spared either. This epidemic greatly affects their processing times and possible changes in health screening procedures.
Thanks to their rising wealth, the biggest number of immigrant investor applications come from China. As of this writing, the Chinese government has been showcasing that they are getting back on their feet and that the manufacturing powerhouse is open for business. Behind all that is the preparation for a possible second wave of the virus while their high net worth families are busy recuperating lost income. Acquiring citizenships and residencies through investment may not be a priority at this time or for months to come. A reactionary demand from the Chinese market may be short-lived.
The 21st century is the era of global travel and tourism has been a cash cow for many countries. Visa-free travel has been a banner for citizenship programs who use it as a weapon to get more applications. This has been a major selling point for investors specially in the Chinese market given the limited access of their passports. With freedom of movement curtailed across the globe, visa-free travel is no longer an asset. It may have even become a liability.
Though we will unlikely see any data, we wonder how many economic citizens travelling on their second passports at the height of border closures encountered extreme difficulties? Many of them won't entertain the thought of being repatriated to small islands at this time. What could be extra challenging is the high probability of permanent disease-related travel restrictions like what some African nations have experienced. With China at the epicenter of this virus, that will be a geopolitical nightmare of titanic proportions.
For residency by investment permit holders of European, American, Commonwealth and other developed economies, the story is not necessarily better. Though they have advanced healthcare systems, these are all enormously overwhelmed now. The huge populations in their city centers do not help the situation leading to a false sense of security. Increasingly, we see a grim economic future but there is always light at the end of the tunnel.
Small islands offering citizenship for investment will see the need to implement further reduced fees to shelter their economies from the ongoing tourism slump. This stopgap measure may not be enough. If there is one thing this global disease has taught us, it is the value of local food supply. A resource of organic products from land and sea can greatly contribute not only to the needs of their own people but as a resilient export as well. Furthermore, instead of strengthening individual export production, a combined regional output would help make dents in international demand.
Regional harvests such as Caribbean breadfruit or South Pacific mahi-mahi should be considered. The European Union has been pushing the "Made in EU" branding so why not "Proudly Caribbean Made" or "From the South Pacific"?
The continued implementation of the Caribbean Community's CARICOM Single Market and Economy can include this as part of their project. For its part, the Pacific Island Countries Trade Agreement by members of the Pacific Islands Forum may also institute something related.
Citizenship and residency investments focused on real estate are on the right path. Although real estate tourism should no longer be the focus. We should see more of these investment programs towards agriculture and fishery, small-scale manufacturing, and the health sector, the pillars of survival in a post- pandemic world.
One of the benefits of having an alternative citizenship and residency is the enhancement of the quality of life. Rather than highlighting the right to travel as a reason to acquire citizenship, countries that offer fast-track programs should emulate the larger economies. A great motivation for high net worth applicants to live securely in their new countries can be done by offering them easy access to premium healthcare. An investment program for a well-equipped modern hospital instead of a five-star hotel will benefit all the citizens of the country and will even attract medical tourism income.
Obtaining another citizenship or residency means that you open your options to a better life for you and your family. That means better security, healthcare, education, mobility and financial opportunities. In the last five years, we have seen a meteoric rise of citizenship and residency programs. How many of them tick all the boxes? With decreased wealth, applicants will be more prudent and will find the best options. It may not exactly be a price war, but it will surely be a value-for-money battle.
We may expect an increase in enquiries for these programs. Larger states such as Spain and Italy who have been badly hit may widen their residency doors. While smaller economies such as the Solomon Islands, who have yet to launch their citizenship scheme, may see this as an opportunity to undermine competitors. Only time will tell how the marketplace will react in a year or two, but the mindset of the applicant will remain constant. The programs who tick all the boxes will see the most benefit. A refocus must be done as early as now if these programs are to survive the economic effects of this pandemic.
Afghan crisis: Changing geo-economics of the neighbourhood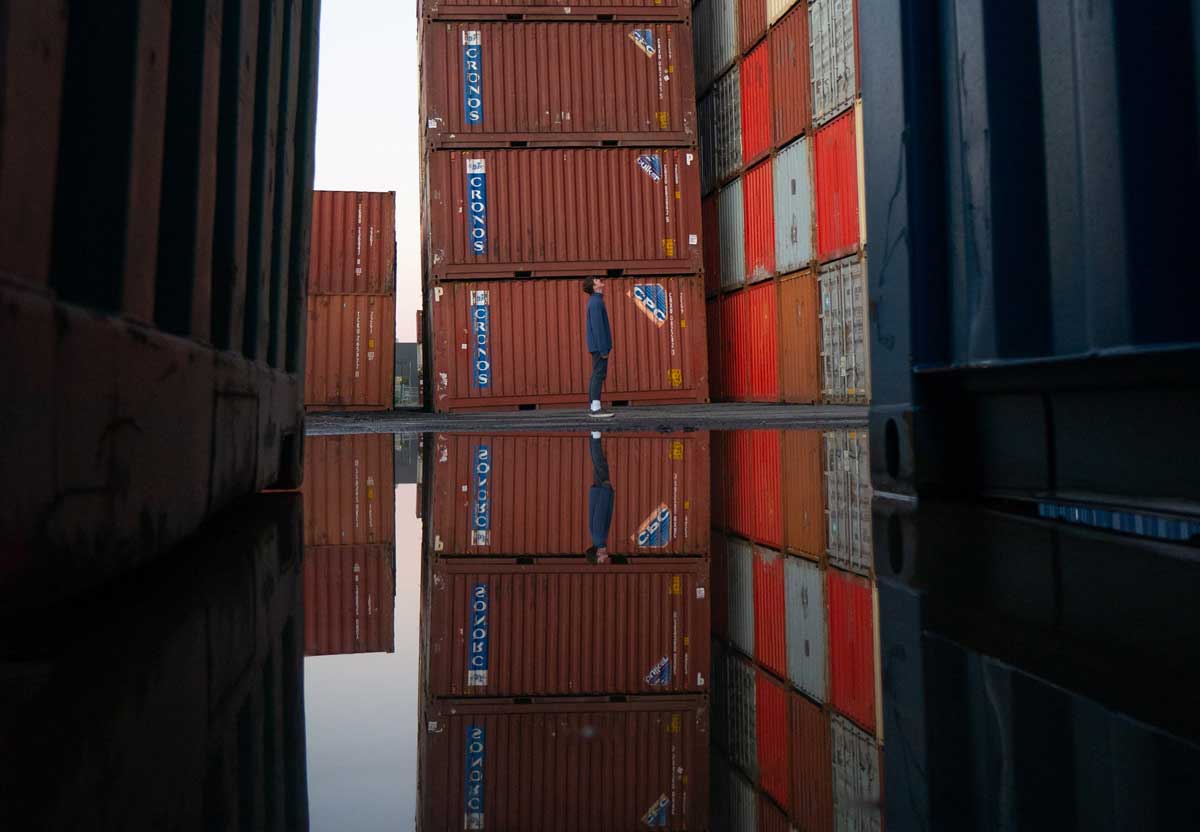 The Taliban takeover of Afghanistan has caused a rapid reshuffle in the geo-economics of South, Central and West Asia. While the impact on the Afghan economy has been profound, triggering inflation and cash shortage, it's bearing on Afghanistan's near neighbourhood has wider far-reaching consequences. The US spent almost $24 billion on the economic development of Afghanistan over the course of 20 years. This together with other international aid has helped the country to more than double its per capita GDP from $900 in 2002 to $2,100 in 2020. As a major regional player, India had invested around $3 billion in numerous developmental projects spanning across all the 34 provinces of Afghanistan. Indian presence was respected and valued by the ousted Afghan dispensation. With the US, India and many other countries deciding to close their embassies in Afghanistan and the US deciding to freeze Afghanistan's foreign reserves amounting to $9.5 billion, the economy of the country has hit a grinding halt. IMF too has declared that Kabul won't be able to access the $370 million funding which was agreed on earlier. The emerging circumstances are ripe for China and Pakistan to cut inroads into the war-torn country as the rest of the world watches mutely.
Beijing's major gain would be the availability of Afghanistan as a regional connector in its ambitious Belt and Road Initiative (BRI) linking the economies of Central Asia, Iran and Pakistan. Afghanistan is already a member of the BRI with the first Memorandum of Understanding signed in 2016. Only limited projects were conducted in Afghanistan under the initiative till now due to security concerns, geographic conditions and the government's affinity towards India. Chinese officials have repeatedly expressed interest in Afghanistan joining the CPEC (China Pakistan Economic Corridor), a signature undertaking of the BRI. CPEC is a $62 billion project which would link Gwadar port in Pakistan's Baluchistan province to China's western Xinjiang region. The plan includes power plants, an oil pipeline, roads and railways that improves trade and connectivity in the region.
China also eyes at an estimated $1 trillion mineral deposits in Afghanistan, which includes huge reserves of lithium, a key component for electric vehicles. This mineral wealth is largely untapped due lack of proper networks and unstable security conditions long-prevalent in the country. Chinese State Councillor and Foreign Minister Wang Yi hosted Taliban representatives in late June in Tianjin to discuss reconciliation and reconstruction process in Afghanistan. Taliban reciprocated by inviting China to "play a bigger role in future reconstruction and economic development" of the country. After the fall of Kabul, China has kept its embassy open and declared it was ready for friendly relations with the Taliban. It had also announced that it would send $31 million worth of food and health supplies to Afghanistan to tide over the ongoing humanitarian crisis. Pakistan, a close ally of China, has on its part has sent supplies such as cooking oil and medicines to the Afghan authorities. Pakistan having strong historical ties with the Taliban will possibly play a crucial role in furthering Chinese ambitions..
The immediate economic fallout of the crisis for Iran is its reduced access to hard currency from Afghanistan. After the imposition of US sanctions, Afghanistan had been an important source of dollars for Iran. Reports suggest that hard currency worth $5million was being transferred to Iran daily before the Taliban takeover. Now the US has put a freeze on nearly $9.5 billion in assets belonging to Afghan Central Bank and stopped shipment of cash to the country. The shortage of hard currency is likely to affect the exchange rates in Iran subsequently building up inflationary pressure. Over the years, Afghanistan had emerged as a major destination for Iran's non-oil exports amounting to $2billion a year. A prolonged crisis would curb demand in Afghanistan including that of Iranian goods with a likely reduction in the trade volume between the two countries. In effect, Iran would find itself increasingly isolated from foreign governments and international financial flows.
India had been the wariest regional spectator watching its $3 billion investment in Afghanistan go up in smoke. Long-standing hostility with Pakistan has prevented land-based Indian trade with Afghanistan and the Central Asian Republic's (CAR's). Push by India and other stakeholders for setting a common agenda for alternate connectivity appears susceptible at the moment. India has been working with Iran to develop Chabahar port in the Arabian sea and transport goods shipped from India to Afghanistan and Central Asia through the proposed Chabahar-Zahedan-Mashhad railway line. India is also working with Russia on the International North-South Transport Corridor (INSTC), a 7,200 km long multi-mode network of ship, rail and road routes for freight movement, whereby Indian goods are received at Iranian ports of Bandar Abbas and Chabahar, moves northward via rail and road through Iran and Azerbaijan and meets the Trans-Siberian rail network that will allow access to the European markets. According to the latest reports, the Taliban declined to join talks with India, Iran and Uzbekistan on Chabahar port and North-South Transport Corridor, which has cast shadow on the Indian interests in the region. India's trade with Afghanistan had steadily increased to reach the US $1.5 billion in 2019–2020. An unfriendly administration and demand constraints may slow down the trade between the two countries.
With the US withdrawal, the CARs would find their strategic and economic autonomy curtailed and more drawn into the regional power struggle between China and Russia. While China has many infrastructure projects in Central Asia to its credit, Russia is trying to woo Central Asian countries into the Russia-led Eurasian Economic Union (EEU), though so far it was able to rope in only Kazakhstan and Kyrgyzstan. CARs would need better connectivity through Afghanistan and Iran to diversify their trade relations with Indo-Pacific nations and to have better leverage to bargain with Russia and China. Uzbekistan, the most fervent of the CARs to demand increased connectivity with South Asia, expressed its interest in joining the Chabahar project in 2020, which was duly welcomed by India. The new developments in Afghanistan would force these countries to remodel their strategies to suit the changed geopolitical realities.
The fact that Iran is getting closer to China by signing a 25-Year Comprehensive Strategic Partnership cooperation agreement in 2020 adds yet another dimension to the whole picture. India's hesitancy to recognize or engage with the Taliban makes it unpredictable what the future holds for India-Afghan relations.
The hasty US exit has caused rapid reorientation in the geopolitical and geo-economic status-quo of the region. Most countries were unprepared to handle the swiftness of the Taliban takeover and were scrambling for options to deal with the chaos. The lone exception was China which held talks with the Taliban as early as July, 28 weeks before the fall of Kabul, to discuss the reconstruction of the war-torn country. Chinese Foreign Minister Wang Yi also took a high-profile tour to Central Asia in mid-July which extensively discussed the emerging situation in Afghanistan with Central Asian leaders. Since the West has passed the buck, it's up to the regional players to restore the economic stability in Afghanistan and ensure safe transit routes through the country. Any instability in Afghanistan is likely to have harrowing repercussions in the neighbourhood, as well.
Turkish Economy as the Reset Button of Turkish Politics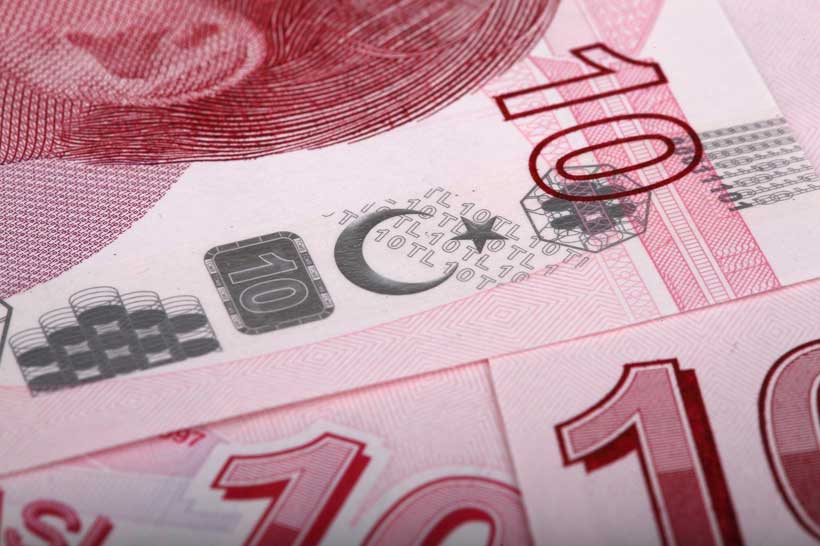 Democracy has a robust relationship with economic growth. Barrington Moore can be seen as one of the leading scholars focusing on the relationship between political development and economic structure with his book titled "Social Origins of Dictatorship and Democracy" first published in 1966. According to Moore, there are three routes from agrarianism to the modern industrial world. In the capitalist democratic route, exemplified by England, France, and the United States, the peasantry was politically impotent or had been eradicated all together, and a strong bourgeoisie was present, and the aristocracy allied itself with the bourgeoisie or failed to oppose democratizing steps. In Moore's book, you can find out why some countries have developed as democracies and others as dictatorships.
It can be argued that economic development facilitates democratization. Following this argument, this article is an attempt to address the Turkish case with the most recent discussions going on in the country. One of the most powerful instruments used by the political opposition today is the rhetoric of "economic crisis" that has also been supported by public opinion polls and data. For instance, the leader of İYİ Party Meral Akşener has organized lots of visits to different regions of Turkey and has been posting videos on her social media account showing the complaints mostly centering around unemployment and high inflation. According to Akşener, "Turkey's economic woes – with inflation above 15%, high unemployment and a gaping current account deficit – left no alternative to high rates."
Another political opposition leader, Ahmet Davutoğlu raised voice of criticism via his social media account, saying "As if monthly prices hikes on natural gas were not enough, they have introduced 15% increase on electricity costs. It is as if the government vowed to do what it can to take whatever the citizens have."
A recent poll reveals that about 65 percent think the economic crisis and unemployment problem are Turkey's most urgent problems. Literature on the relationship between democracy and economic well-being shows that a democratic regime becomes more fragile in countries where per capita income stagnates or declines. It is known that democracies are more powerful among the economically developed countries.
The International Center for Peace and Development summarizes the social origins of democracy in global scale as the following:
"Over the past two centuries, the rise of constitutional forms of government has been closely associated with peace, social stability and rapid socio-economic development. Democratic countries have been more successful in living peacefully with their neighbors, educating their citizens, liberating human energy and initiative for constructive purposes in society, economic growth and wealth generation."
Turkey's economic problems have been on the agenda for a long time. Unlike what has been claimed by the Minister of Interior Affairs Süleyman Soylu a few months ago, Turkish economy has not reached to the level which would make United States and Germany to become jealous of Turkey. Soylu had said, "You will see, as of July, our economy will take such a leap and growth in July that Germany, France, England, Italy and especially the USA, which meddles in everything, will crack and explode."
To make a long story short, it can be said that the coronavirus pandemic has exerted a major pressure on the already fragile economy of Turkey and this leads to further frustration among the Turkish electorate. The next elections will not only determine who will shape the economic structure but will also show to what level Turkish citizens have become unhappy about the ongoing "democratic politics." In other words, it can be said that, Turkish economy can be seen as the reset button of Turkish politics for the upcoming elections.
Finding Fulcrum to Move the World Economics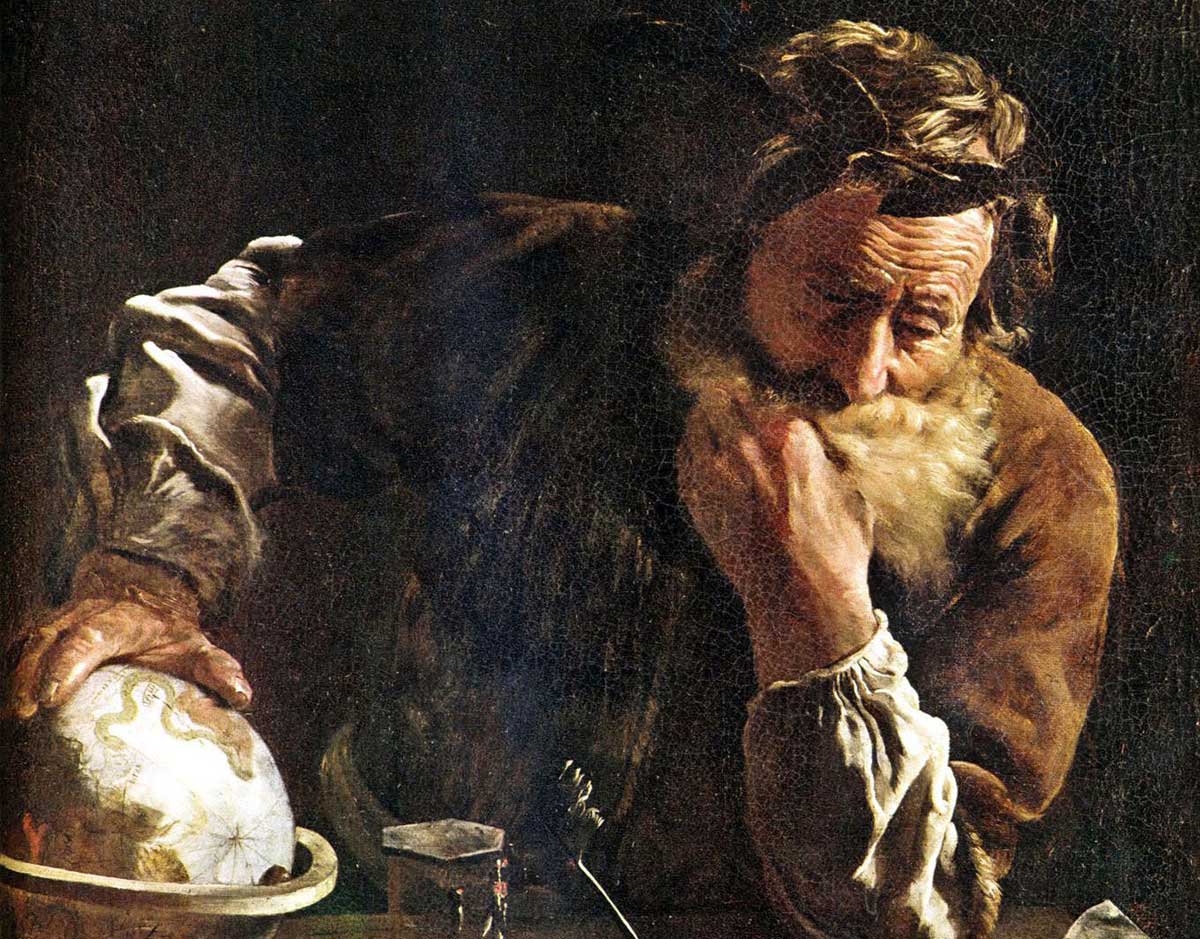 Where hidden is the fulcrum to bring about new global-age thinking and escape current mysterious economic models that primarily support super elitism, super-richness, super tax-free heavens and super crypto nirvanas; global populace only drifts today as disconnected wanderers at the bottom carrying flags of 'hate-media' only creating tribal herds slowly pushed towards populism. Suppose, if we accept the current indices already labeled as success as the best of show of hands, the game is already lost where winners already left the table. Finding a new fulcrum to move the world economies on a better trajectory where human productivity measured for grassroots prosperity is a critically important but a deeply silent global challenge. Here are some bold suggestions
ONE- Global Measurement: World connectivity is invisible, grossly misunderstood, miscalculated and underestimated of its hidden powers; spreading silently like an invisible net, a "new math" becomes the possible fulcrum for the new business world economy; behold the ocean of emerging global talents from new economies, mobilizing new levels of productivity, performance and forcing global shifts of economic powers. Observe the future of borderless skills, boundary less commerce and trans-global public opinion, triangulation of such will simply crush old thinking.
Archimedes yelled, "…give me a lever long enough and a fulcrum on which to place it, and I shall move the world…"
After all, half of the world during the last decade, missed the entrepreneurial mindset, understoodonly as underdog players of the economy, the founders, job-creators and risk-taker entrepreneurs of small medium businesses of the world, pushed aside while kneeling to big business staged as institutionalized ritual. Although big businesses are always very big, nevertheless, small businesses and now globally accepted, as many times larger. Study deeply, why suddenly now the small medium business economy, during the last budgetary cycles across the world, has now become the lone solution to save dwindling economies. Big business as usual will take care of itself, but national economies already on brink left alone now need small business bases and hard-core raw entrepreneurialism as post-pandemic recovery agendas.
TWO – Ground Realities: National leadership is now economic leadership, understanding, creating and managing, super-hyper-digital-platform-economies a new political art and mobilization of small midsize business a new science: The prerequisites to understand the "new math" is the study of "population-rich-nations and knowledge rich nations" on Google and figure out how and why can a national economy apply such new math.
Today a USD $1000 investment in technology buys digital solutions, which were million dollars, a decade ago.Today,a $1000 investment buys on global-age upskilling on export expansion that were million dollars a decade ago. Today, a $1000 investment on virtual-events buys what took a year and cost a million dollars a decade ago. Today, any micro-small-medium-enterprise capable of remote working models can save 80% of office and bureaucratic costs and suddenly operate like a mini-multi-national with little or no additional costs.
Apply this math to population rich nations and their current creation of some 500 million new entrepreneurial businesses across Asia will bring chills across the world to the thousands of government departments, chambers of commerce and trade associations as they compare their own progress. Now relate this to the economic positioning of 'knowledge rich nations' and explore how they not only crushed their own SME bases, destroyed the middle class but also their expensive business education system only produced armies of resumes promoting job-seekers but not the mighty job-creators. Study why entrepreneurialism is neither academic-born nor academic centric, it is after all most successful legendary founders that created earth shattering organizations were only dropouts. Now shaking all these ingredients well in the economic test tube wait and let all this ferment to see what really happens.
Now picking up any nation, selecting any region and any high potential vertical market; searching any meaningful economic development agenda and status of special skills required to serve such challenges, paint new challenges. Interconnect the dots on skills, limits on national/global exposure and required expertise on vertical sectors, digitization and global-age market reach. Measuring the time and cost to bring them at par, measuring the opportunity loss over decades for any neglect. Combining all to squeeze out a positive transformative dialogue and assemble all vested parties under one umbrella.
Not to be confused with academic courses on fixing Paper-Mache economies and broken paper work trails, chambers primarily focused on conflict resolutions, compliance regulations, and trade groups on policy matters. Mobilization of small medium business economy is a tactical battlefield of advancements of an enterprise, as meritocracy is the nightmarish challenges for over 100 plus nations where majority high potential sectors are at standstill on such affairs. Surprisingly, such advancements are mostly not new funding hungry but mobilization starved. Economic leadership teams of today, unless skilled on intertwining super-hyper-digital-platform-economic agendas with local midsize businesses and creating innovative excellence to stand up to global competitiveness becomes only a burden to growth.
The magnifying glass of mind will find the fulcrum: High potential vertical sectors and special regions are primarily wide-open lands full of resources and full of talented peoples; mobilization of such combinations offering extraordinary power play, now catapulted due to technologies. However, to enter such arenas calls for regimented exploring of the limits of digitization, as Digital-Divides are Mental Divides, only deeper understanding and skills on how to boost entrepreneurialism and attract hidden talents of local citizenry will add power. Of course, knowing in advance, what has already failed so many times before will only avoid using a rubber hose as a lever, again.
The new world economic order: There is no such thing as big and small as it is only strong and weak, there is no such thing as rich and poor it is only smart and stupid. There is no such thing as past and future is only what is in front now and what is there to act but if and or when. How do you translate this in a post pandemic recovery mode? Observe how strong, smart moving now are advancing and leaving weak, stupid dreaming of if and when in the dust behind.
The conclusion: At the risk of never getting a Nobel Prize on Economics, here is this stark claim; any economy not driven solely based on measuring "real value creation" but primarily based on "real value manipulation" is nothing but a public fraud. This mathematically proven, possibly a new Fulcrum to move the world economy, in need of truth
The rest is easy