A Pandemic Changing the Contemporary Global Outlook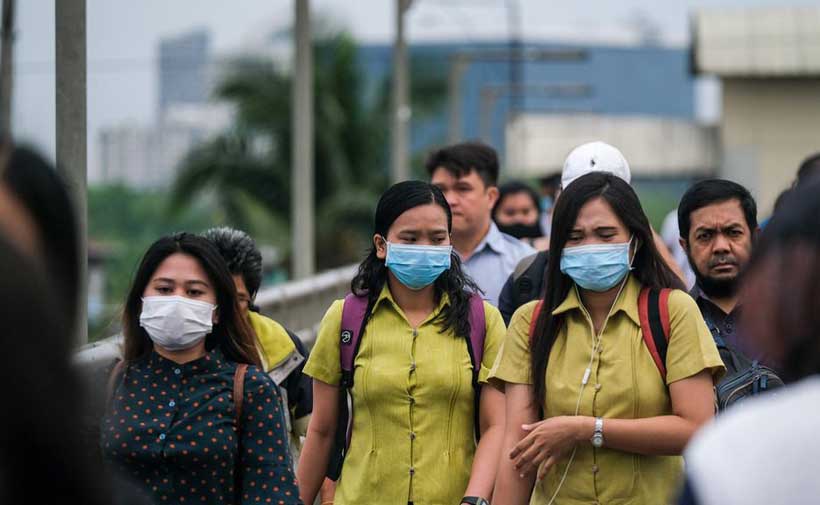 A new coronavirus, named by scientists as COVID-19, has taken the entire world in its possession. However the world has not witnessed such diseases for the first time. There have been many other diseases that have immensely struck the globe with a gigantic number of casualties. Some of the deadliest viruses that emerged in the world are Swine flu, Martung virus, Ebola virus, Rabies, HIV (Aids), Smallpox, Hantavirus, Influenza, Dengue, Rotavirus, SARS I, SARS II, MERS, and the recent COVID-19.
The black plague that emerged in Europe in medieval times, which was transferred in humans by rats, also called as "the black death", resulted in the death of almost 30% to 60% of its population. The entire global population was reduced by a million people. At that time, the medical field was also not well developed and the pupil relied more on god to protect them.
The emergence of pandemics known as the SARS (Severe Acute Respiratory Syndrome) and MERS (Middle Eastern Respiratory Syndrome) also resulted in many deaths but was confined to certain areas. SARS, MERS and COVID-19 are basically respiratory viruses, with more or less the same symptoms. SARS and MERS both were cured by quarantine but the effects on the economy were enormous, regionally and globally.
SARS initially emerged in Southern China and disappeared in two years. The pandemic emerged in 2002-2003 from bat's to civets then humans. Around 80,000 deaths were witnessed with a 10% mortality rate. SARS took around 130 days in spreading. It also helped the World Health Organization to develop a framework and networking of understanding, reporting as well as diagnosing diseases everywhere across the world.
MERS emerged in the 2012, in the Middle Eastern part of the world. Mers is believed to be transmitted from camels to humans, and was further spread by humans. The virus had a high mortality rate of 35%, with around 25, 000 total decreases. Mers was spread across a thousand people in about 2 and a half years.
COVID-19 is believed to be an extension of these viruses according to scientists.
Corona words come from the Latin word "crown", due to its crown-liked appearance. The virus was first reported in the Chinese province of Wuhan in December 2019, and initially the transmission of the virus was traced from bats. The virus started spreading from human to human interactions and resulted in infecting almost all parts of the world. According to WHO its mortality rate is 3.4% as of 3rd March 2020. But by 11th April 2020, the confirmed cases across the globe have increased to 1,569504 with 95269 reported confirmed deaths affecting almost 213 countries.
It is rather an alarming situation that only in months the virus is gaining its pace and increasing the mortality rate globally. The biggest risk at the moment is the nature of the virus and its tendency to spread, which isn't limited to humans but mammals. Initially it was believed that middle and older aged humans are prone to this virus, but later children and young individuals couldn't fight for life against this deadly disease.
Some experts also view influenza more dangerous than novel coronavirus. According to the World Health Organization, the affected numbers of people by the flu are around 5 million and 650,000 casualties globally. However, the difference between Corona and Influenza is that a vaccine and several other medications have been developed by medical sciences to cure Influenza. But despite massive technological advancements and great medical discoveries, a vaccine or medicine to cure the COVID-19 virus has not been developed yet. Recently it has also been tested that transferring plasma of a recovered patient from COVID-19 to an affected person, results in the killing of the virus in a human body.
Another major difference between the novel coronavirus and other deadly diseases/viruses is that COVID-19 has resulted in a global lockdown. The disease has badly struck even the global powers, with only casualties in the United States being
18,763, further increasing by each passing day. Many drugs and domestic treatments have been introduced to masses as well as some sort of lockdown has been imposed by states to limit its spread.
As the world's economy is coming down to ashes, an environment of panic and agony surrounds many. The developed states face commodity crises, and the unemployment ratio has increased. On the other hand, the situation in developing and underdeveloped states is leading to a serious crisis both economically and socially.
The world that became a global village once is now opting for de-globalization due to this pandemic. Despite the promotion of distances, the hearts of people are uniting. All states are extending their help and support, with provision and exchange of medical aids and goods. Special reliefs and assistance are being provided to developing states.
A time when the world was coming towards the brink of nuclear conflicts, a pandemic has become a source of uniting them against a common enemy. The surprising shift from saving the economy to saving the lives of people has become a new goal in today's world. The contemporary international community believes in different theory, that economic loss can be compensated but not the loss of lives.
Violence in schools leads to $11 trillion in lost lifetime earnings
A new report from the World Bank and the End Violence Partnership / Safe to Learn Global Initiative shows that violence in and around schools severely impacts educational outcomes, and society pays a heavy price as a result, with an estimated $11 trillion in lost lifetime earnings.
The study, Ending Violence in Schools: An Investment Case, which was released together with the new strategy of the Safe to Learn initiative, finds that violence in schools – including physical, emotional, and sexual violence – is widespread in most countries. It profoundly affects students' experience in schools, leading to, among others, lower grades, more absence from schools, fewer friendships, and less trust in teachers. This contributes to children dropping out of school and learning less in school, leading, in turn, to losses in earnings in adulthood. Violence in schools also has a wide range of negative effects not only for mental health and psychological well-being, but also for multiple physical ailments. It is furthermore associated with risky behaviors, from using drugs and alcohol to having sex at a younger age.
"All the investments we make in education become irrelevant if children aren't safe at school," stressedJaime Saavedra, Global Director for Education, World Bank."Preventing violence is not an easy public policy. It requires the complex interweaving of actions at the school, community, and national levels. To underpin this undertaking, it is essential that countries have the political will to drive change. The evidence from the Investment Case and collective action from partners will be key in driving this change."
Violence in schools is pervasive, but rigorous evaluations of a range of interventions show that it can be reduced through innovative programs. Many tested programs have high benefits-to-cost ratios. This is, for example, the case for anti-bullying programs such as Olweus and KiVa.
"Ending violence in schools is possible, a smart investment, and there are proven interventions to do it. We need to create a movement to make change happen, and Safe to Learn is there to catalyze and support action at scale," emphasized Howard Taylor, Executive Director of the Global Partnership to End Violence Against Children.
To address this urgent issue, the report recommends interventions along the life cycle – starting in early childhood and continuing in primary and secondary schools. Many of those interventions have multiple benefits. For example, programs to boost socio-emotional learning improve students' prosocial behaviors and learning. Collaborative learning techniques also improve students' learning, relationships, and positive perceptions of themselves. In addition to particular interventions, national policies and "whole school" approaches are needed – one example is the Good School Toolkit in Uganda, which involves the whole school to promote behavioral change.
According to the report, ending violence in school is not only the right thing to do, it is also a smart investment. The data shows this in terms of the costs associated with violence in and around schools, but also in terms of multiple benefits for girls' and boys' learning, their well-being, and their future adult lives.
According to Saavedra, "Understanding the scope of the issue must push us all to renew our commitment to ensuring that all students have access to safe learning environments. This is an imperative if we are to collectively respond to the learning crisis. It won't be solved if we don't address in parallel the children's rights crisis that the global pandemic has unveiled all around the world. With the Investment Case and the Safe to Learn Strategy never before have we been better prepared to respond to this pressing challenge."
Demand for Investigation of COVID-19 gained momentum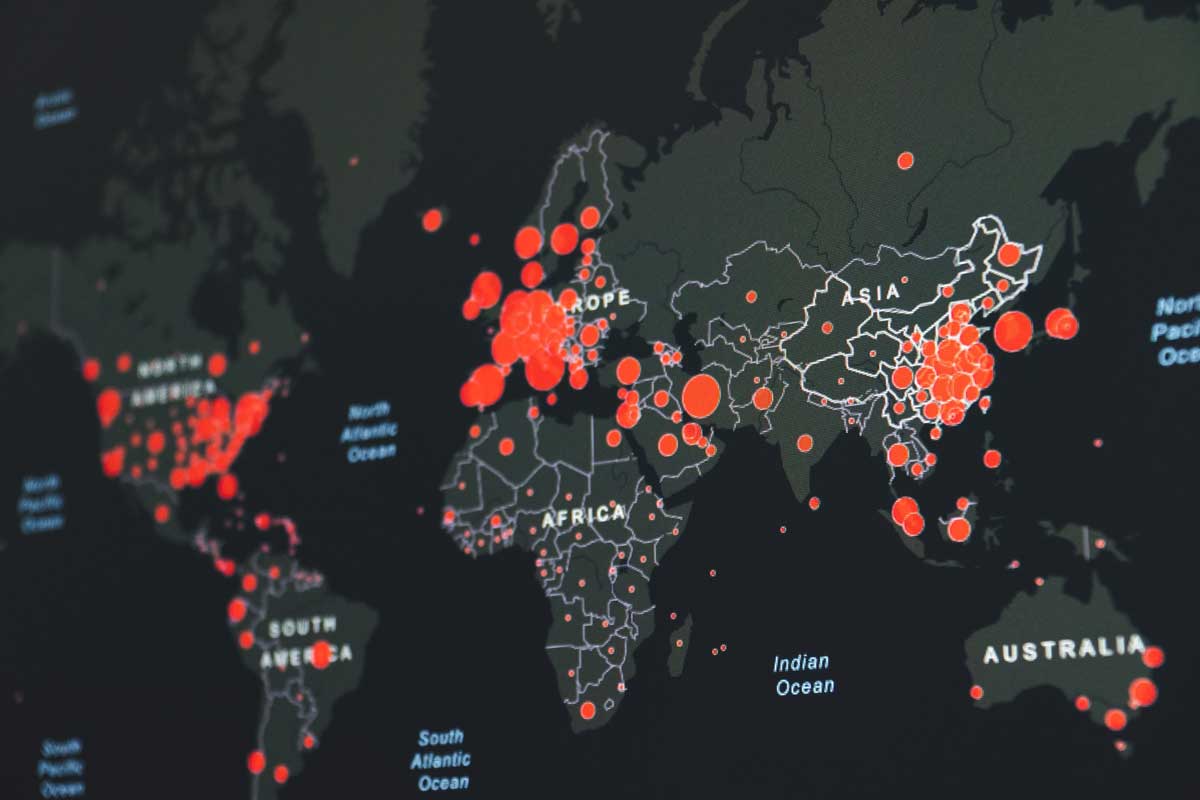 Human history is full of natural disasters like Earthquakes, Floods, Fires, Vacanos, Drought, Famine, Pandemic, etc. Some of them were really huge and have been damaged a lot. The outbreak of diseases was also very common in the past, like Spanish Flu, Tuberculosis, Cholera, Ebola, SARS, Middle-East-Virus, etc. However, the most damaging in recent history is COVID-19.
According to Worldometer, the latest data reveal that Coronavirus Cases has reached :
193,422,021, and death toll touched: 4,151,655. However, these are the official data provided by each individual country to Worldometer. The actual data is much more, as some countries have limited resources and could not test their population on a bigger scale, whereas few countries hide the actual data to save face, like India. Prime Minister Modi has mishandled the Pandemic and politicized it. His extremist approach toward minorities and political opponents has worsened the situation. He is afraid, if the public comes to know the actual disasters, he may lose political popularity and have to leave the office. Unofficial sources on groud estimate the actual figures are almost ten times higher. He has taken strict measures to hide the actual data and control media on reporting facts.
Whatever the actual data, even the official data shows a big disaster. Almost all nations became the victim of it and suffered heavily. The loss of human lives and the economic loss have made the whole World think seriously.
It is time to investigate the origin of COVID-19. There are many theories, and some are part of the blame game and politics, without proper investigations and reliable evidence. The World is so much polarized that it is very difficult to believe any side of the views and blames. Under this scenario, it is the World Health Organization (WHO) responsibility to conduct a transparent investigation and reach the source of COVID-19. It is believed that the whole World may trust WHO.
Chinese Foreign Ministry spokesman Zhao Lijian demanded on Wednesday that the United States show transparency and conduct a thorough investigation into its Fort Detrick laboratory and other biological labs overseas over the origins of COVID-19 in response to appeals from people in China and around the World. By Wednesday afternoon, an open letter published on Saturday asking the World Health Organization to probe Fort Detrick had garnered nearly 5 million signatures from Chinese netizens.
"The soaring number reflects the Chinese people's demands and anger at some people in the US who manipulate the origin-tracing issue for political reasons," Zhao said at a regular news briefing in Beijing.
The US Centers for Disease Control and Prevention issued a "cease and desist order" in July 2019 to halt research at Fort Detrick that involved dangerous organisms like the Ebola virus. The same month, a "respiratory outbreak" of unknown cause saw more than 60 residents in a Northern Virginia retirement community become ill. Later that year, Maryland, where Fort Detrick is based, witnessed a doubling of the number of residents who developed a respiratory illness related to vaping.
But the CDC never released information about the shutdown of the lab's deadly germ research operations, citing "national security reasons". "An investigation into Fort Detrick is long-overdue, but the US has not done it yet, so the mystery remains unsolved," Zhao said, adding that was a question the US must answer regarding the tracing of the origins of COVID-19.
There are 630,000 of its citizens lost to the Pandemic. The US should take concrete measures to investigate the origins of the virus at home thoroughly, discover the reason for its inadequate response to the Pandemic, and punish those who should be held accountable. Especially in the initial days, the mishandling of the Pandemic by then-President Trump was a significant cause of the rapidly spreading of the virus, which must be addressed adequately. Washington remains silent whenever Fort Detrick is mentioned. It seeks to stigmatize and demonize China under the pretext of origin-tracing.
It appealed that the WHO may come forward and conduct through research and investigation in a professional, scientific, and transparent manner to satisfy the whole World.
How to eliminate Learning Poverty
Children learn more and are more likely to stay in school if they are first taught in a language that they speak and understand. Yet, an estimated 37 percent of students in low- and middle-income countries are required to learn in a different language, putting them at a significant disadvantage throughout their school life and limiting their learning potential. According to a new World Bank report Loud and Clear: Effective Language of Instruction Policies for Learning, effective language of instruction (LoI) policies are central to reducing Learning Poverty and improving other learning outcomes, equity, and inclusion.
Instruction unfolds through language – written and spoken – and children learning to read and write is foundational to learning all other academic subjects. The Loud and Clear report puts it simply: too many children are taught in a language they don't understand, which is one of the most important reasons why many countries have very low learning levels.
Children most impacted by such policies and choices are often disadvantaged in other ways – they are in the bottom 40 percent of the socioeconomic scale and live in more remote areas. They also lack the family resources to address the effects of ineffective language policies on their learning. This contributes to higher dropout rates, repetition rates, higher Learning Poverty, and lower learning overall.
"The devastating impacts of COVID-19 on learning is placing an entire generation at risk," says Mamta Murthi, World Bank Vice President for Human Development. "Even before the pandemic, many education systems put their students at a disadvantage by requiring children to learn in languages they do not know well – and, in far too many cases, in languages they do not know at all. Teaching children in a language they understand is essential to recover and accelerate learning, improve human capital outcomes, and build back more effective and equitable education systems."
The new LoI report notes that when children are first taught in a language that they speak and understand, they learn more, are better placed to learn other languages, are able to learn other subjects such as math and science, are more likely to stay in school, and enjoy a school experience appropriate to their culture and local circumstances. Moreover, this lays the strongest foundation for learning in a second language later on in school. As effective LoI policies improve learning and school progression, they reduce country costs per student and, thus, enables more efficient use of public funds to enhance more access and quality of education for all children.
"The language diversity in Sub-Saharan Africa is one of its main features – while the region has 5 official languages, there are 940 minority languages spoken in Western and Central Africa and more than 1,500 in Sub-Saharan Africa, which makes education challenges even more pronounced," says Ousmane Diagana, World Bank Regional Vice President for Western and Central Africa. "By adopting better language-of-instruction policies, countries will enable children to have a much better start in school and get on the right path to build the human capital they need to sustain long-term productivity and growth of their economies."
The report explains that while pre-COVID-19, the world had made tremendous progress in getting children to school, the near-universal enrollment in primary education did not lead to near-universal learning. In fact, before the outbreak of the pandemic, 53 percent of children in low- and middle-income countries were living in Learning Poverty, that is, were unable to read and understand an age-appropriate text by age 10. In Sub-Saharan Africa, the figure was closer to 90 percent. Today, the unprecedented twin shocks of extended school closures and deep economic recession associated with the pandemic are threatening to make the crisis even more dire, with early estimates suggesting that Learning Poverty could rise to a record 63 percent. These poor learning outcomes are, in many cases, a reflection of inadequate language of instruction policies.
"The message is loud and clear. Children learn best when taught in a language they understand, and this offers the best foundation for learning in a second language," stressed Jaime Saavedra, World Bank Global Director for Education. "This deep and unjust learning crisis requires action. Investments in education systems around the world will not yield significant learning improvements if students do not understand the language in which they are taught. Substantial improvements in Learning Poverty are possible by teaching children in the language they speak at home."
The new World Bank policy approach to language of instruction is guided by 5 principles:
1. Teach children in their first language starting with Early Childhood Education and Care services through at least the first six years of primary schooling.
2. Use a student's first language for instruction in academic subjects beyond reading and writing.
3. If students are to learn a second language in primary school, introduce it as a foreign language with an initial focus on oral language skills.
4. Continue first language instruction even after a second language becomes the principal language of instruction.
5. Continuously plan, develop, adapt, and improve the implementation of language of instruction policies, in line with country contexts and educational goals.
Of course, these language of instruction policies need to be well integrated within a larger package of policies to ensure alignment with the political commitment and the instructional coherence of the system.
This approach will guide the World Bank's financing and advisory support for countries to provide high-quality early childhood and basic education to all their students. The World Bank is the largest source of external financing for education in developing countries – in fiscal year 2021, it broke another record and committed $5.5 billion of IBRD and IDA resources in new operations and, in addition, committed $0.8 billion of new grants with GPE financing, across a total of 60 new education projects in 45 countries.