COVID-19 Drives Sub-Saharan Africa Toward First Recession in 25 Years
Growth in Sub-Saharan Africa has been significantly impacted by the ongoing coronavirus outbreak and is forecast to fall sharply from 2.4% in 2019 to -2.1 to -5.1% in 2020, the first recession in the region over the past 25 years, according to the latest Africa's Pulse, the World Bank's twice-yearly economic update for the region.
"The COVID-19 pandemic is testing the limits of societies and economies across the world, and African countries are likely to be hit particularly hard," said Hafez Ghanem, World Bank Vice President for Africa. "We are rallying all possible resources to help countries meet people's immediate health and survival needs while also safeguarding livelihoods and jobs in the longer term – including calling for a standstill on official bilateral debt service payments which would free up funds for strengthening health systems to deal with COVID 19 and save lives, social safety nets to save livelihoods and help workers who lose jobs, support to small and medium enterprises, and food security."
The Pulse authors recommend that African policymakers focus on saving lives and protecting livelihoods by focusing on strengthening health systems and taking quick actions to minimize disruptions in food supply chains. They also recommend implementing social protection programs, including cash transfers, food distribution and fee waivers, to support citizens, especially those working in the informal sector.
The analysis shows that COVID-19 will cost the region between $37 billion and $79 billion in output losses for 2020 due to a combination of effects. They include trade and value chain disruption, which impacts commodity exporters and countries with strong value chain participation; reduced foreign financing flows from remittances, tourism, foreign direct investment, foreign aid, combined with capital flight; and through direct impacts on health systems, and disruptions caused by containment measures and the public response.
While most countries in the region have been affected to different degrees by the pandemic, real gross domestic product growth is projected to fall sharply particularly in the region's three largest economies – Nigeria, Angola, and South Africa— as a result of persistently weak growth and investment. In general, oil exporting-countries will also be hard-hit; while growth is also expected to weaken substantially in the two fastest growing areas—the West African Economic and Monetary Union and the East African Community—due to weak external demand, disruptions to supply chains and domestic production. The region's tourism sector is expected to contract sharply due to severe disruption to travel.
The COVID-19 crisis also has the potential to spark a food security crisis in Africa, with agricultural production potentially contracting between 2.6% in an optimistic scenario and up to 7% if there are trade blockages. Food imports would decline substantially (as much as 25% or as little as 13%) due to a combination of higher transaction costs and reduced domestic demand.
Several African countries have reacted quickly and decisively to curb the potential influx and spread of the coronavirus, very much in line with international guidelines. However, the report points out several factors that pose challenges to the containment and mitigation measures, in particular the large and densely populated urban informal settlements, poor access to safe water and sanitation facilities, and fragile health systems. Ultimately, the magnitude of the impact will depend on the public's reaction within respective countries, the spread of the disease, and the policy response. And these factors together could lead to reduced labor market participation, capital underutilization, lower human capital accumulation, and long-term productivity effects.
"In addition to containment measures, we have seen that in responding to COVID-19, countries are opting for a combination of emergency fiscal and monetary policy actions with many central banks in the region taking important actions like cutting interest rates and providing extraordinary liquidity assistance," said Albert Zeufack, Chief Economist for Africa at the World Bank. "However, it is important to ensure that fiscal policy builds in space for social protection interventions, especially targeting workers in the informal sector, and sows the seed for future resilience of our economies."
The authors emphasize the need for a customized policy response to reflect the structure of African economies (especially the large informal sector) and the peculiar constraints policymakers currently face, particularly the deteriorating fiscal positions and heightened public debt vulnerabilities, and the overall low operational capacity to respond.
"The immediate measures are important but there is no doubt there will be need for some sort of debt relief from bilateral creditors to secure the resources urgently needed to fight COVID-19 and to help manage or maintain macroeconomic stability in the region," said Cesar Calderon, Lead Economist and Lead author of the report.
Due to the COVID-19 pandemic, economic circumstances within countries and regions are fluid and change on a day-by-day basis. The macroeconomic analysis in the report is based on data available by the first quarter of March 2020.
The World Bank Group is taking broad, fast action to help developing countries strengthen their pandemic response, increase disease surveillance, improve public health interventions, and help the private sector continue to operate and sustain jobs. It is deploying up to $160 billion in financial support over the next 15 months to help countries protect the poor and vulnerable, support businesses, and bolster economic recovery.
COVID-19's impact on wages is only just getting started
Global pressure on wages from COVID-19 will not stop with the arrival of a vaccine, the head of the International Labour Organization (ILO) warned on Wednesday, coinciding with a major report showing how the pandemic had slowed or reversed a trend of rising wages across the world, hitting women workers and the low-paid hardest.
"It's going to be a long road back and I think it's going to be turbulent and it's going to be hard", said ILO Director-General Guy Ryder, as he announced the findings of the ILO's flagship Global Wage Report, which is published every two years.
'Extraordinary blow'
Except for China, which was bouncing back remarkably quickly, most of the world would take a considerable period of time to get back to where it was before the pandemic, which had dealt an "extraordinary blow" to the world of work almost overnight.
"The aftermath is going to be long-lasting and there is a great deal, I think, of turbulence and uncertainty," Mr. Ryder said. "We have to face up to the reality, at least a strong likelihood that… as wage subsidies and government interventions are reduced, as they will be over time, that we are likely to face continued downward pressure on wages."
But he added that it was unlikely and in many ways undesirable that the world should simply try to return to how it was before the coronavirus struck.
Cruel revelation
"This pandemic has revealed in a very cruel way, I have to say, a lot of the structural vulnerabilities, precariousness, that is baked into the current world of work. And we need to take the opportunity – it's almost indecent isn't it, to speak of opportunity arising out of this mega global tragedy of the pandemic? – but we do have to extract from it, the types of opportunities that allow us to think about some of the fundamentals of the global economy and how we can, in the bounce back process, make it function better."
The Global Wage Report showed how the pandemic has put pressure on wages, widening the gap between top earners and low-wage workers, with women and the low-paid bearing the brunt.
After four years when wages grew on average, by 0.4-0.9 per cent annually in advanced G20 economies and 3.5-4.5 per cent in emerging G20 economies, wage growth slowed or reversed in two-thirds of countries for which recent data was available.
Low-wage job disaster in the US
But the figures only reflect wages for those who have jobs, and in some countries, such as the United States, so many low-paid workers had lost their jobs that average wages appeared to have risen, a misleading picture.
The damage could have been worse if governments and central banks had not stepped in to dissuade companies from laying off workers during the pandemic lockdowns, the ILO report said. It said such measures had allowed millions of wage earners to retain all or part of their incomes, in contrast to the impact of the global financial crisis a decade ago.
'Constructive social dialogue'
But for economies to start returning towards sustained and balanced growth, incomes and aggregate demand would need to be supported and enterprises would have to remain successful and sustainable.
"Constructive social dialogue will be key to success in achieving this goal", the ILO report said.
COVID-19 crisis highlights widening regional disparities in healthcare and the economy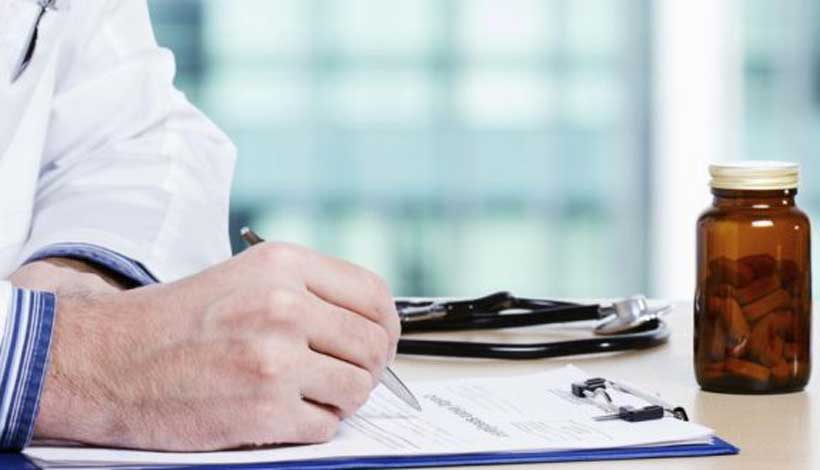 The impact of the COVID-19 crisis on people and economies has highlighted widening regional disparities in access to healthcare and economic growth and persistent disparities in digitalisation over the past decade, according to a new OECD report.
Regions and Cities at a Glance 2020 says that at the onset of the pandemic, some regions were less well prepared to face the health emergency. With 10 beds for every 1000 inhabitants, regions close to metropolitan areas have almost twice as many beds as remote regions. Over the last decades, most regions in OECD countries have seen a significant reduction in the number of hospital beds available per inhabitant, with an average decline of 6% since 2000 and of 22% in remote areas.
The health impact of COVID-19 has been particularly hard in some areas within countries. For example, in some regions of Colombia, Italy and Spain, the number of deaths between February and June 2020 was at least 50% higher than the average over the same period in the 2 previous years.
Morbidity rates that make some places more vulnerable to health crises than others also vary widely. In some regions in Mexico, Chile and the United States, close to 40% or more of the population is obese, posing a higher risk in terms of fatal diseases. For example, due to higher obesity levels, in Mississippi the average likelihood to suffer severe symptoms if infected with COVID-19 is roughly 23% higher than in Colorado.
People living in large cities and capitals were also more able to quickly shift to remote working. Many rural areas still suffer from a lack of access to high-speed broadband, a lower share of jobs amenable to remote working and a less well-educated workforce. One in three households in rural areas does not have access to high-speed broadband, on average. Overall, only 7 out of 26 countries have succeeded in ensuring access to high-speed connection to more than 80% of households in rural regions. And in some regions in Italy, Portugal and Turkey, 25% or more of the population does not use the Internet or does not have a computer.
Some regions were also struggling economically before the crisis. After a period of decline in the early 2000s, gaps in GDP per capita across small regions in the OECD area have increased, reflecting a long-standing process of concentration of population and economic activities in metropolitan areas.
The evolution of regional economic disparities remains very heterogeneous across countries. Contrary to the OECD-wide trend, one-half of OECD countries experienced an increase in the gap between their richest and poorest regions. Trends in regional productivity follow similar patterns. Since 2008, only one-third of OECD countries have experienced an increase in productivity in all regions.
With more than 100 indicators, Regions and Cities at a Glance 2020 combines official statistics with new, modelled indicators based on less conventional data sources, analysing trends in health, well-being, economic growth, employment and the environment, as well as regions and cities' preparedness to face global crises and adapt to megatrends.
Cash flow the biggest problem facing business during COVID-19 crisis
A new report on the impact of the COVID-19 pandemic on businesses shows that their greatest challenges have been insufficient cash flow to maintain staff and operations, supplier disruptions and access to raw materials.

With businesses already undergoing significant competitive pressure prior to the crisis, government restrictions, health challenges and the economic fall-out brought by COVID-19 further set back many enterprises.

Interrupted cash flow was the greatest problem, the survey found. More than 85 per cent reported the pandemic had a high or medium financial impact on their operations. Only a third said they had sufficient funding for recovery. Micro and small enterprises (those with 99 employees or fewer) were worst affected.

The survey, carried out by Employers and Business Membership Organizations (EBMOs), involved more than 4,500 enterprises in 45 countries worldwide. EBMOs gathered data from their enterprise members between March and June 2020. The businesses were asked about operational continuity, financial health, and their workforce.

At that time, 78 per cent of those surveyed reported that they had changed their operations to protect them from COVID-19, but three-quarters were able to continue operating in some form despite measures arising from government restrictions. Eighty-five per cent had already implemented measures to protect staff from the virus.

Nearly 80 per cent said they planned to retain their staff – larger companies were more likely to say this. However, around a quarter reported that they anticipated losing more than 40 per cent of their staff.

Looking into the future, preparing for unforeseen circumstances and mitigating risks associated with a disruption of business operations is needed. Fewer than half the enterprises surveyed had a business continuity plan (BCP) when the pandemic hit, with micro and small businesses the least likely to have made such preparations. Additionally, only 26 per cent of the enterprises who responded said they were fully insured and 54 per cent had no coverage at all. Medium-sized enterprises, (those with 100 to 250 employees), were most likely to have full or partial coverage.

Strengthening government support measures for enterprises are also vital for their recovery. Four out of ten enterprises said they had no funding to support business recovery while two-thirds said funding was insufficient. Of the sectors analysed, the tourism and hospitality sector, followed by retail and sales, were most likely to report funding issues.

The report production was facilitated by EBMOs who collected and shared the survey data with the Bureau for Employers' Activities (ACT/EMP) at the International Labour Organization. ACT/EMP is a specialized unit within the ILO Secretariat that maintains close and direct relations with employers' constituents.