ESCALAR: Up to €1.2 billion to help high potential companies grow and expand in Europe
Commission is launching ESCALAR, a new investment approach, developed together with the European Investment Fund (EIF), that will support venture capital and growth financing for promising companies, enabling them to scale up in Europe and help reinforce Europe's economic and technological sovereignty. It will provide up to €300 million aiming to increase the investment capacity of venture capital and private equity funds, triggering investments of up to €1.2 billion, or four times the original investment, to support promising companies.
With the launch of ESCALAR, the Commission is delivering on one of the actions announced in the new SME strategy to improve access to finance for SMEs. This initiative is particularly relevant in the difficult economic situation SMEs are facing currently due to the coronavirus outbreak. It will support innovative companies during, and after, the crisis, to ensure that Europe can develop and stay at the helm of global technological developments and accelerate its economic recovery.
Commissioner for Internal Market Thierry Breton said: "Commission is deploying all tools at its disposal to help companies overcome the coronavirus crisis. Today, we are strengthening our support to the many promising European companies to ensure they can continue to develop and grow in Europe. With ESCALAR, we are helping unlock significant additional private investments to support the creation of tomorrow's market leaders."
EIF Chief Executive Alain Godard said: "Scale-ups need to find growth finance to take their businesses to the next level. ­­ By improving the financing environment, more EU scale-ups may choose to stay in Europe to continue their growth, which is even more crucial now in this time of crisis, when growth companies may need additional support from their investors. The ESCALAR Pilot can help the funds themselves to scale up, resulting in larger fund sizes, thereby supporting the EU's late stage venture capital and growth-focused fund ecosystems."
In its pilot phase, ESCALAR will provide up to €300 million backed by the European Fund for Strategic Investments (EFSI). This will aim to increase the investment capacity of venture capital and private equity funds, triggering investments of up to €1.2 billion, or four times the original investment, to support promising companies. Interested fund managers can participate in the scheme by responding to the open Call for Expressions of Interest published today by the EIF.
ESCALAR aims to support fund closing by committing up to 50% of the size of the fund. It targets both new funds focusing on financing scale-ups, as well as existing funds wishing to support high potential companies from their portfolio to further develop their growth.
The current ESCALAR call is a pilot phase for 2020 with the objective that ESCALAR, based on this pilot experience, becomes a mainstream European financial instrument, alongside the existing financial instruments after 2020, within the next multiannual framework (2021 – 2027). Analysis and selection of the funds is managed by the EIF.
Background
The current coronavirus outbreak has highlighted the fact that many companies in Europe encounter difficulties when looking for sufficient investments to develop and scale up in Europe. It is estimated that up to 90% of the fast-growing companies have problems financing their growth in Europe. This means either that companies fail to find finance in Europe and have to suspend operations or that promising European start-ups move out of Europe in their scale-up phase.
Due to the coronavirus crisis, the exit routes (such as trade sales or initial public offerings) for venture capital and private equity funds are temporarily closed, implying that these funds will have to support fast-growing portfolio companies for longer. An investment from ESCALAR will support funds making investments (including follow-on investments) in fast-growing companies, allowing them to get through this period of economic disruption.
ESCALAR aims to address some of these issues, by strengthening the availability of venture capital and growth financing in Europe. Venture capital, a form of financing of start-ups that have been deemed to have high growth potential, and growth finance are vital to a well-functioning Capital Markets Union, but remain underdeveloped in Europe, especially in the scale-up phase.
The initiative is complementary to existing financing instruments. It is unique in giving investors the possibility of a higher return, as the return for the ESCALAR shares is both partially subordinated and capped. This can help fund managers raise more private funds to increase their funding capacity and better meet the large financing needs of European scale-ups, especially in difficult times.
Conditions worsen for stranded migrants along Belarus-EU border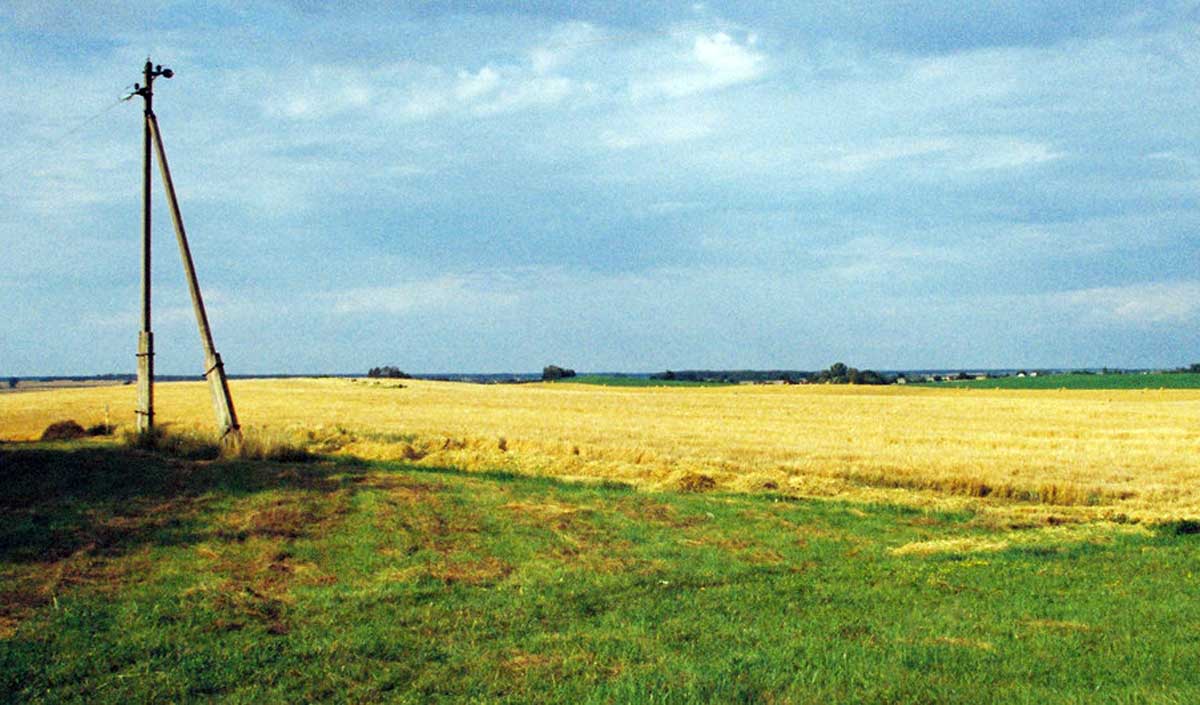 At least eight people have died along the border between Belarus and the European Union, where multiple groups of asylum-seekers, refugees and migrants have been stranded for weeks in increasingly dire conditions.
The UN Refugee Agency, UNHCR, appealed for urgent action on Friday, to save lives and prevent further suffering at the border with Latvia, Lithuania, and Poland. The latest casualty was reported within the past few days.
UNHCR warned that the situation will further and rapidly deteriorate as winter approaches, putting more lives in danger.
For the Agency's Regional Director for Europe, Pascale Moreau, "when fundamental human rights are not protected, lives are at stake."
"It is unacceptable that people have died, and the lives of others are precariously hanging in the balance. They are held hostage by a political stalemate which needs to be solved now," he said.
According to media reports, the EU regards the increase in asylum seekers at the border, a direct result of Belarus, in effect, weaponizing migrants, in retaliation for sanctions placed on the Government over the suppression of the protest movement following last year's disputed re-election of President Lukashenko.
International group
Among those stranded are 32 Afghan women, men and children. They have been left in limbo between Poland and Belarus since mid-August, unable to access asylum and any form of assistance. They do not have proper shelter and no secure source of food or water.
A group of 16 Afghans tried to cross into Poland this week, but they were apprehended and not allowed to apply for asylum. They were also denied access to legal assistance. Within a few hours, they were pushed back across the border to Belarus.
So far, UNHCR has not been granted access to meet with the group from the Polish side, despite repeated requests, and only met them a few times from the Belarusian side to deliver life-saving aid.
International law
The Agency has been advocating for the group to be granted asylum, since the Afghans have expressed their wish to settle either in Belarus or in Poland.
The request has been ignored by both sides. For UNHCR, that is "a clear violation of international refugee law and international human rights law."
"We urge Belarus and Poland, as signatories to the 1951 Refugee Convention, to abide by their international legal obligations and provide access to asylum for those seeking it at their borders.
"Pushbacks, that deny access to territory and asylum, violate human rights in breach of international law", said Mr. Moreau.
UNHCR urges the authorities to determine and address humanitarian and international protection needs, and find viable solutions. The agency also stands ready to support refugees, together with other relevant stakeholders.
"People must be able to exercise their rights where they are, be it in Belarus or in Poland or other EU States where they may be located. This must include the possibility to seek asylum, access to legal aid, information and appropriate accommodation", Mr. Moreau concluded.
Focus on the recovery from the pandemic at the 19th EU Regions Week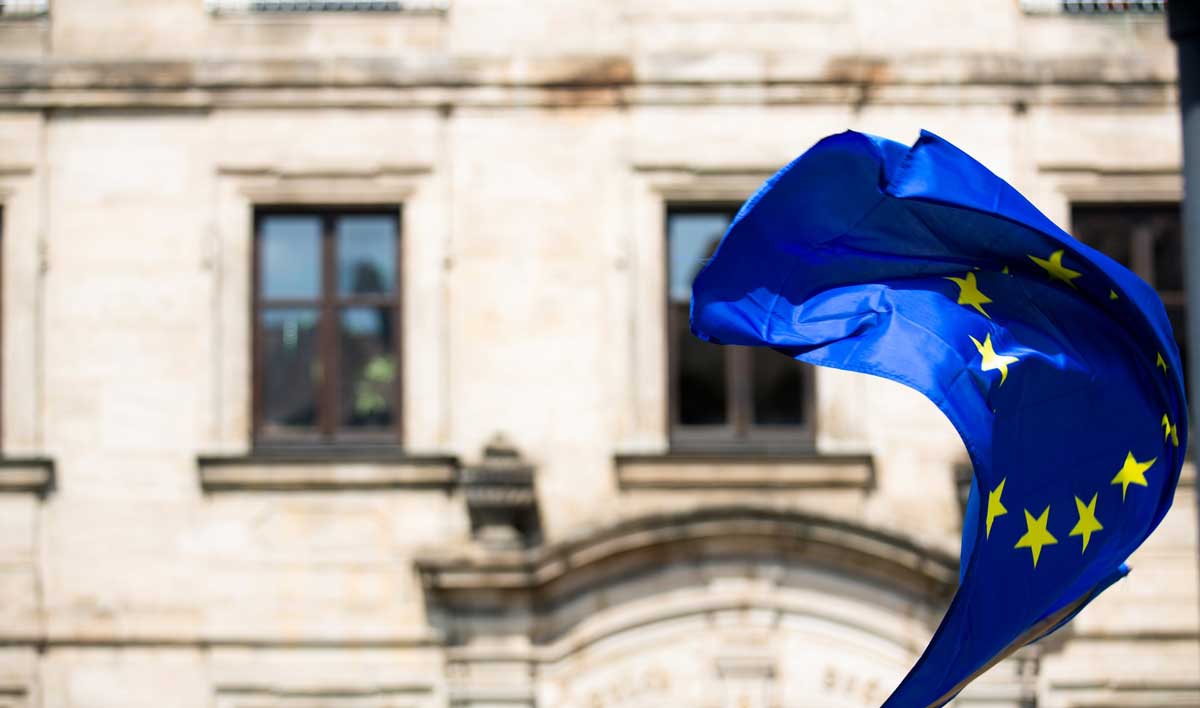 The annual European Week of Regions and Cities has shown how the EU and national and regional governments can support European citizens and their local communities with public policies aimed at investing in a fairer, greener and more digital future for recovery. Under the theme 'Together for Recovery', more than 300 sessions, including debates with high-profile officials, regional and local representatives, an inspiring Citizens' Dialogue, various workshops as well as an Award for outstanding young journalists, celebrated the EU values of cohesion and solidarity.
Taking place in a hybrid format, with sessions both physical and virtual, the 19th EU Regions Week had one main mission: highlighting the role of EU investments in the recovery from the pandemic and in facing common challenges. The event kicked off with a press conference with Apostolos Tzitzikostas, President of the European Committee of the Regions (CoR) and Elisa Ferreira, Commissioner for Cohesion and Reforms, who underlined that "Cohesion Policy was one of the first responders in the emergency phase of the COVID-19 pandemic, driven by the core value of EU solidarity".
The second annual local and regional barometer was presented by Apostolos Tzitzikostas, followed by a debate with members of the European Committee of the Regions. The report confirmed that the pandemic related measures put at risk regional and local finances, resulting in a 180 billion budget cut for local and regional authorities across Europe. At the same time, 1 in 3 local and regional politicians want regions and cities to become more influential in EU policy-making on health issues.
"Unless we measure the state of our regions and cities, we cannot understand the state of our Union" said Apostolos Tzitzikostas, President of the European Committee of the Regions. "Only by taking the pulse of our communities, we can decide how effective the EU has been on the ground, and what the EU needs to do to help its people".
Further taking stock of the EU cohesion policy response to the coronavirus pandemic as well as informing the general public, various workshops touched upon life before and after the pandemic, including explanations regarding the role of regions and cities for a Green Transition, the Cohesion Policy 2021-2027 and NextGenerationEU, as well as the CRII, CRII+, React-EU support packages for regional and local healthcare services and equipment.
Young journalists were also invited to take part in the EU Regions Week 2021, getting the opportunity to debate with Elisa Ferreira at the Citizens' Dialogue. In the Youth4Regions programme for aspiring journalists, Irene Barahona Fernandez from Spain and Jack Ryan from Ireland won the 2021 Megalizzi-Niedzielski prize for aspiring journalists.
About the event
The European Week of Regions and Cities (#EURegionsWeek) is the largest EU-wide event on regional development. It is co-organised by the European Commission and the European Committee of the Regions.
In total, more than 12 000 participants and 900 speakers joined the 4-day event either physically or online, showing engagement in all corners of EU society – from our vibrant youth to our high-profile officials, local and regional representatives, academic experts and professional specialists, displaying a common readiness to tackle what the future holds, together.
EU and Qatar sign landmark aviation agreement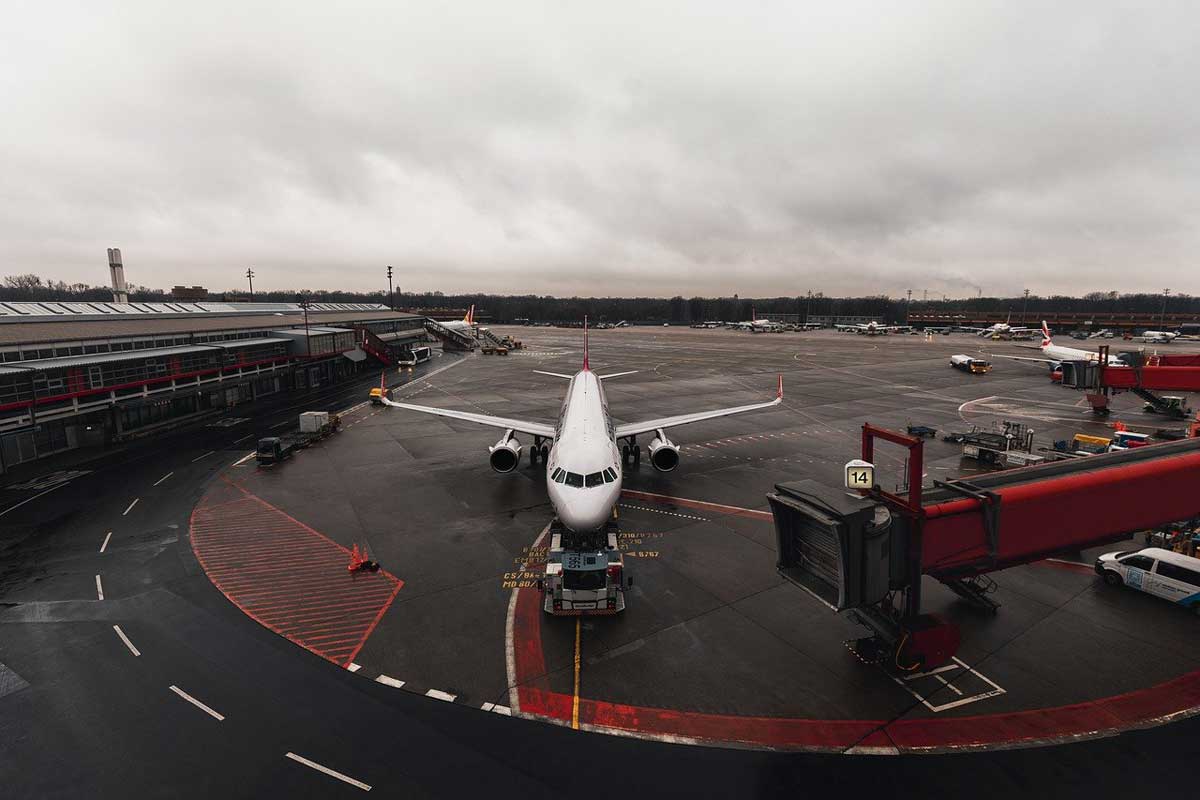 The European Union and the State of Qatar today signed a comprehensive air transport agreement, upgrading rules and standards for flights between Qatar and the EU. The agreement sets a new global benchmark by committing both sides to fair competition, and by including social and environmental protection. The signing means new opportunities for consumers, airlines and airports in Qatar and the EU.
Qatar is an increasingly important aviation partner for the EU. It was the 15th largest extra-EU market in 2019 with 6.3 million passengers travelling between the EU and Qatar. Ensuring open and fair competition for air services between both is therefore crucial, also for routes between the EU and Asia.
Adina Vălean, Commissioner for mobility and transport, said: "This agreement, the first one between the EU and the Gulf region, is a global benchmark for forward-looking aviation agreements. It is testimony to our shared commitment to economically, socially and environmentally sustainable aviation, based on a modern framework covering fair competition and closer cooperation on social and environmental matters. This agreement will bring new opportunities, more choice and higher standards for passengers, industry and aviation workers."
Today's agreement creates a level playing field that is expected to result in new air transport opportunities and economic benefits for both sides:
All EU airlines will be able to operate direct flights from any airport in the EU to Qatar and vice versa for Qatari airlines.
EU airports in Germany, France, Italy, Belgium and the Netherlands will be subject to a gradual build-up of capacity until 2024. For more details on this, see the Q&A.
Strong provisions on open and fair competition will guarantee a level playing field.
The parties recognised the importance of social matters, agreed to cooperate on these and to improve their respective social and labour laws and policies as per their international commitments.
The agreement will facilitate people-to-people contacts and expand commercial opportunities and trade. Going beyond traffic rights, the EU-Qatar agreement will provide a single set of rules, high standards and a platform for future cooperation on a wide range of aviation issues.
Background
Qatar is a close aviation partner for the European Union; more than 6 million passengers travelled between the EU and Qatar per year under the existing 26 bilateral air transport agreements with EU Member States prior to the pandemic. While direct flights between most EU Member States and Qatar have already been liberalised by those bilateral agreements, none of them include provisions on fair competition, or social and environmental issues, which the Commission considers essential for a modern aviation agreement.
In 2016, the European Commission obtained authorisation from the Council to negotiate an EU-level aviation agreement with Qatar, which started on 4 March 2019. While the agreement still needs to be ratified by the parties before formally entering into force, it will start being applied from today's signature.
Similar EU comprehensive air transport agreements have been signed with other partner countries, namely the United States, Canada, the Western Balkans, Morocco, Georgia, Jordan, Moldova, Israel and Ukraine. Further air transport agreements with Armenia and Tunisia are expected to be signed in the coming weeks.