Covid-19: How safe is "Stay Home Stay Safe"?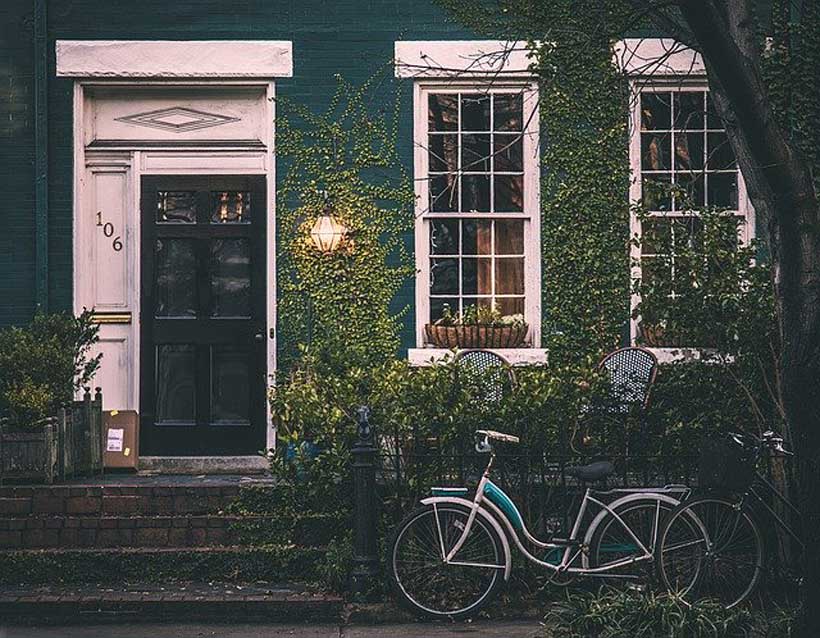 Good and bad are two dimensions of everything. The race between the two is as old as human history. At times, if not always, one dimension weighs and dominates more but if it is the negative one which dominates; it becomes a matter of headache and serious concern. Covid-19 declared as pandemic by World Health Orginisation (WHO) also has two dimensions. It has taken and is continuously taking certain things from us and in turn has given us many things as well. But the former overtakes the latter and our gains from it are far less than the achievements. Apart from taking a heavy toll of human lives, it has paralyzed all the vital sectors of life, like trade and commerce, education, communication and transport. On the socio-cultural grounds it has created a serious trauma and has led to psychosomatic disturbances. The social web or fabric has seen a great set back and challenges due to the ongoing pandemic. The notions of physical distance, isolation, stay home and social distancing, are not like gospel and free from demerits. Marriage, one of the chief social institutions has faced a serious challenge in its work and function. So has the other socio-cultural and religious rituals and festivals suffered. Many ceremonies have been delayed, postponed and even cancelled. This all has led to social stagimization as delaying or cancelling of anything auspicious in our society is taken as ill omen and this yet again has increased mental crisis, anxiety and depression.
Socio-psychological spheres of human life have seen great strides during the ongoing lockdown. There are very few things to be cherished from this lockdown like decrease in crimes like rape and murder, theft, environmental pollution, biodiversity loss, illegal animal pouching, unlawful encroachments and deforestation but the things to be regretted are far worse as there has been tremendous increase in domestic violence, domestic fights, psychological traumas, depression, anxiety, short temperedness and irritability. There has been a great surge in number of conflicts and brawls at local level. The social environment is in total chaos and crisis. The worst hit of these crises are none other than women. Though men too suffer to a certain extent from this lockdown but compared to women their suffering is least. The division of labour operational in our society leaves men mostly exempted from more or less all indoor and household tasks. The women apart from arranging food and managing home and hearth have to look after children and in rural areas cattle as well. All men oriented works are more or less closed due to the lockdown, so they are left with nothing except making commentary on whatsoever happens in home. The children are also facing certain challenges in staying home and are causing more trouble to their already disturbed parents. Due to non-availability of baby food and other child oriented stuff parents find it very tough to deal with the situation. The helplessness ultimately leads to frustration, which in turn gives birth to certain problems like heated argumentation, scuffle and violence.
After Covid-19 Lockdown there has been serious increase in Domestic Violence cases all across the globe. To make people stay home, Lockdown was the lone possible option and solution to curtail and contain the spread of coronovirus. But this solution has brought more trouble in the lives of people particularly women and has increased the risk of a surge in the cases of domestic violence. Stay home doesn't mean stay safe for all and it can't be so. People are advised to stay at home due to Coronavirus but what if the home is also a dangerous place. Social distancing and home isolation seem to be good and right step to save the lives of the people but on the other hand, it has made the situation worse for the women who are being abused by their partners. As the restrictions were enforced by the Government, the cases of domestic violence increased at an alarming rate in many countries. Women who are facing this act of violence have no idea how to break out and escape from this situation during the days of quarantine. France is getting notorious for the increasing rate of domestic violence cases and recently the interior minister of France, Christophe Castaner showed concern over this social evil. A helpline number was introduced to help the victims of this violence. Similarly in China and Spain domestic violence cases have increased at an alarming rate. Spain amid strict lockdown restrictions has allowed victims of domestic abuse to leave home and report to the nearby police.
Likewise in India, the government has recently launched a toll-free helpline number for people suffering from any mental health issue due to the ongoing countrywide lockdown. On the first day, the control room received around 1,000 calls and on the second day 3,000. Not only is the threat of a new virus scary, many people are also facing stressful life challenges. As we know a huge number of people have lost their jobs or have seen recession in their incomes. Such people are facing issues of stress, anxiety, insomnia and this all is taking a heavy toll on their mental health. The fret over future is also adding to the miseries of the people. The bad news in the media and rumour too is adding feelings of stress and despair among people.
Lockdown as a new development was supposed to have some issues from socio-psychological point of view. In India it was not enforced properly, thoughtfully and no serious preparations were made. All of a sudden people were locked and left at the mercy of God. The subaltern section of the society faced the wrath of government and disease most. Behavioral changes are oblivious in a lockdown like situation. Lack of coordination and understanding between people and administration and then again between the government institutions within, is a major cause of certain social and psychological troubles. Consequently people have become vulnerable to issues like fear psychosis, petulance, quarrelsomeness and even some suffer from insomnia and suicide like tendencies. People are feeling tired and agitated, and the proverb "tang amad bejang amad" is appropriate to the situation. When a person is suppressed or unable to cope up with the situation and looses all possible weapons of resistance and patience, he resorts to the weapons of the weak like belligerence and abusing. The present lockdown is turning to be a "Path laar te bethe chamb" (between Scylla and Charybdis) like situation. One cannot run away but one cannot live with the situation as well. So with only two unpleasant options one has to choose the option with lesser evil and risk. But nothing except mutual understanding, patience and cooperation can come to our rescue in this crisis situation.
Certain things can be helpful in dealing with this stressful situation. There are plenty of activities you can engage with at home, including crafts, painting, reading books, watching television, cooking and baking. As mentioned before women are more prone to anxiety and stress, hence they should be encouraged and kept in good mood. Prophet Muhammad (Pbuh) has said, "The best of you are those who are best to their women". So it is our moral as well as religious obligation and duty to be good enough to our women, children and other fellow social beings. The pandemic will go and disappear but only our attitude and character shown in the crisis will be remembered for all the times to come.
Iranian regime: Male Gods and Oppressed Women
The patriarchal world was formed as a result of several historical processes. These ancient processes served to dominate men, denying women any authority in society. In this system, enhancing the man's social position and physical power prepared conditions for psychological, social, and biological exploitation of women, resulting in deprivation of them from social, political, economic, and cultural activities. The development of the patriarchal religions and philosophy was prominent in regulating of this mentality. So, the male Gods replaced the female ones. The status of women declined based on religious rules by the powers as a law of their governments. Therefore, based on the process of the formation of patriarchy throughout history, we can see the fact of sexualized unfair government in Iran is administrated by the patriarchal rules and Sharia law that violates women's rights.
The situation Iranian women have been formed due to the combination of the two factors, religious rules, and Traditional patriarchal beliefs, especially after the Islamic Revolution. They are exposed to discrimination not only from the social but also from a legal standpoint. Presently the women have undergone the violence in the home and social life. In his writings, Ayatollah Murtaza Motahari has determined new roles and duties for the Iranian women by the Islamic rules in comparison with the West. Still, we know that women across the country are exposed to discrimination and unfairness by the religious government as the consequence of Islamization.
Ayatollah Khomeini and his supporters have established a state resting upon the traditional Islamic rules. So, the women were transformed into the stratum subjected to all restrictions, whose rights are exploited in an authoritarian regime. The women considered as protectors of the Islamic ethics are exposed to many law violations by the state in social life. Ayatollah Khomeini had appeared with a declaration in 3 weeks after the revolution in connection with the obligatory veil. The government issued an order on the women to put on the Islamic hijab. The women being against the new mode of wearing have to be punished severely. The women objecting to the compulsory hijab and black veil in many big cities were exposed to encroachment and attacks by knife and armed men and women supporting Hezbollah. Even some women were executed by shooting slandered as prostitutes. So, beginning from the 1980s, all women employed by the state authorities were obliged to wear a black veil. The black veil has been defined as the symbol of the Islamic government and the sign of independence for the Muslim women that they had to wear in public areas and workplaces. Contrary to the ideological thinking of government officials, the hijab restricted women's freedom.
Moreover, the Islamic regime's pressures on women are still intense. The women have imposed a ban upon the sportive activity that can engage only in some kinds of sport determined by the government. The majority of women have driven away from politics and working in governmental institutes. The doors of the press and entertainment centers have been closed to the face of women. ّFor instance, Thousands of female teachers, state officials, and other women employed on the different specialization were forcedly fired from their jobs. According to the statistics, about 40 thousand female teachers were dismissed from the work between 1980-1985s. In the media, schools, and universities of Iran, only the rights and duties were determined beforehand by the state. For example, the high school manuals represented the women to bring up children and cooking. In the present, also women do not have any rights to watch main sports competitions as well as soccer, volleyball, basketball in the stadiums with men. Nowadays, females cannot ride the bike in public areas. The government has turned gender discrimination into a profound issue in society and has banned the relationships between men and women. The Islamic regime justified all these restrictions to the people as the order of the religion and divine law. Consequently, the imposed constraints by the government have been ruining women's lives for more than 40 years in Iran.
Additionally, the Iranian government has legalized violations of women's rights in its religious-based law and Constitution. The rights of the heritage, inheritance, divorce, marriage, and so on have been provided for men rather than women. Also, inside the family, the women have no right to engage in any activity without the permission of their father, brother, and other male relatives. Furthermore, to have a passport, her father, brother, or husband of a woman have to issue written permission certified in the public notary office. These discriminations are reflected in criminal law as well. After the Islamic revolution that the conservative forces have grasped the power, these laws became more severe. Because of the discriminative law against women, we can acknowledge that the women in Iranian society are considered second-class citizens. In fact, Sharia law has had adverse effects on women's empowerment and development in Iran.
Overall, the regime insists on violating women's rights, and no serious reforms have been made since 1979. The change of the government and the establishment of the democratic state is the only way to provide women rights. It needs a systematic and widespread peaceful struggle against the regime that should be accompanied by the awareness of the women.
Andromeda: A Space-Age Tale. The Antonio Guterres Edition
On July 18, 2020, UN Secretary-General Antonio Guterres delivered a memorial lecture in honour of the great South African leader Nelson Mandela. The Secretary-General's speech was clearly intended as a policy statement and designed to provoke a wide response. Guterres outlined "a new social contract" and "a new global deal" that are to replace the current international and even universal social order.
Inequality as the Principal Problem
Guterres was scathing in his criticism of the current world order, comparing the coronavirus pandemic to "an x-ray, revealing fractures in the fragile skeleton of the societies we have built." The pointed accusatory pathos of his speech would have been better suited to a silver-tongued preacher or a radical youth leader than to a member of the top political elite who has headed the most representative and influential international organization for the past three and a half years. The coronavirus is "exposing fallacies and falsehoods everywhere: the lie that free markets can deliver healthcare for all; the fiction that unpaid care work is not work; the delusion that we live in a post-racist world; the myth that we are all in the same boat."
The pandemic has set humanity back years, if not decades, plunging the world into its worst recession since World War II. Guterres believes that, as a consequence, entire continents will be doomed to hardships, poverty and even famine. Social and economic inequality is growing at an accelerated pace: the financial assets of the world's 26 wealthiest people already equal the combined assets of half of the rest of the world. Glaring inequality feeds corruption, provokes financial and economic crises, fuels crime and causes epidemics. The number of risk groups is expanding rapidly and includes refugees, migrants, indigenous peoples and minorities of all kinds that are discriminated against and exploited. Inequality breeds political and religious radicalism, social cataclysms, destructive international conflicts, and civil wars.
The coronavirus pandemic introduces new dimensions to the issue of inequality: rich patients have higher chances of receiving quality COVID-19 treatment, and the Global North is better prepared for the pandemic than the Global South. The long-term economic and social consequences of this upheaval will also differ for individual social, professional, ethnic, and other groups.
What are the roots of inequality in the world? For Antonio Guterres, the answer is very clear: colonialism and patriarchy. The Global North is responsible for the shameful history of colonialism, whereby it established its centuries-long economic and political dominance of the Global South. Even though many decades have passed since the decolonization process concluded, the historical legacy of the colonial era has not been overcome. This legacy makes itself felt on a regular basis as everyday racism, institutional racism, the rise of "white supremacy," the system of the international division of labour and global trade and the distribution of the rights and responsibilities of individual states within the global political system.
The patriarchal system that we live in today is the result of the traditional "male-dominated culture," which for millennia has discriminated against and humiliated women. While great strides have been made in women's rights (just like decolonialization has brought certain successes), it would be premature to say that we have finally resolved the gender issues that haunt our societies. The UN Secretary-General called himself a "proud feminist" and reported that "gender parity" has been achieved in top UN jobs (let us note parenthetically that, in 2016, he took the office that many UN members believed should have rightly gone to a female candidate).
So how will the "New Global Deal" advanced by the UN Secretary-General benefit the world? First of all, it promises to achieve social harmony by overcoming inequality – gender inequality, social inequality, racial inequality and inequality between states and continents. The "New Global Deal" is an instrument for establishing egalitarian humanism, where access to quality education, healthcare, food and water, decent jobs and social security is an integral part of our fundamental human rights and is not determined by an individual's income or family wealth.
Guterres's ideal and goal is to create a global community where people of any origin, country, ethnicity, social standing or gender can and should fully realize their potential to the benefit of all humankind. The UN Secretary-General supports the idea of universal medical insurance and universal basic income. In general, the world that looms on the horizon follows the principle, "From each according to their ability, to each according to their needs."
Antonio Guterres and Ivan Yefremov
Reading Antonio Guterres's speech, I was, for some reason, reminded of the leading Soviet sci-fi author Ivan Yefremov's famous utopian novel Andromeda: A Space-Age Tale, which depicts a remote communist future. The world of Ivan Yefremov, just like the world of Antonio Guterres, is a world of egalitarian humanism. One's place of residence, family status, gender and race have absolutely no meaning for Yefremov's characters. They are all a thing of the distant past. Humankind has successfully overcome the cult of excessive consumption, and basic human needs for education, healthcare, welfare, social status, etc. are guaranteed by birthright.
This world is populated by beautiful, strong, somewhat poster-like people who have virtually no human weaknesses. For them, the meaning of life lies mostly in the arts and sciences and other elevated forms of self-realization. Personally, Yefremov's utopian society has always seemed somewhat cold and uninviting, but in any case, it is much preferable to the current chaotic state of the global society.
Of course, one cannot suspect Antonio Guterres of directly borrowing Ivan Yefremov's ideas. I doubt that the Portuguese statesman has ever read Andromeda: A Space-Age Tale or any of the Soviet sci-fi author's novels, for that matter. Additionally, the concept of a "New Global Deal," unlike Yefremov's utopia, is not entirely communist. Guterres's egalitarian world does have a private sector, but it is radically different from the one we have today.
First, the "New Global Deal" would involve significantly raising taxes for big businesses throughout the world, eliminating financial loopholes that allow large corporations to avoid paying taxes. Second, the private sector would switch its focus from making profits to social responsibility. Guterres is an ardent supporter of restoring the trade union movement in order to balance the relations between labour and capital. On the whole, one gets the impression that the UN Secretary-General sees the Northern European social state as the optimal state model.
How can global social harmony be achieved? Take education, for example. In order to overcome global inequality in education, we need to at least double the spending in this sector in the Global South, to USD 3 trillion annually. Clearly, the South does not have that kind of money, it can only come from the North. But in addition to education, we need to think about healthcare, infrastructure development, the "green economy" and gender inequality, where the South still lags significantly behind the North.
Essentially, the UN Secretary-General is calling for a revolution – if by revolution we mean a historically compressed process of a radical redistribution of economic resources and political power. The "New Global Deal" is focused on transferring resources and power not from the bourgeoisie to the proletariat within individual states, as Karl Marx and Vladimir Lenin had suggested, but from the rich North to the poor South. That is, the collective North is the nasty "global bourgeoisie," while the collective South has the honourable role of the "global proletariat."
The redistribution of power presupposes the reform of international institutions created mostly by the Global North, including changes to the top management of the United Nations, the International Bank for Reconstruction and Development and the International Monetary Fund. The redistribution of resources means restructuring the international debt accumulated by the Global South, writing them off at least partially, increasing financial aid programmes for developing states and changing the terms of global trade so that the South will gradually move up global value chains.
Just like the classics of Marxism-Leninism idealized the proletariat and demonized the bourgeoisie, the UN Secretary-General idealizes the South and demonizes the North. Appealing in 2020 to the dark colonial legacy as the principal cause of the backwardness of developing states is only slightly more convincing than explaining the current archaic nature of Russian politics by the pernicious legacy of serfdom. The experience of post-colonial development is too variegated for such generalizations. For instance, South Korea experienced decades of extremely harsh Japanese colonial rule, and then the totally destructive war of 1950–1953. Nevertheless, almost no one would call South Korea a backward state today, or a victim of its colonial past.
Antonio Guterres has brought his many years of experience as a European social democrat to the activities of the United Nations. This experience certainly remains relevant today. However, the attempts of European social democrats over the years to resolve gender, social or global problems by mechanically redistributing resources have repeatedly demonstrated their limitations. It is no coincidence that European social democracy today is going through a clear identity crisis. To prepare the next edition of Andromeda: A Space-Age Tale, the UN Secretary-General should find a co-author with a radically different experience, someone like Elon Musk.
From our partner RIAC
Life and travel in a new normality
Weary of the COVID-19 epidemic and feeling the pinch of significant financial losses during the months of the coronavirus crisis, the world is in a hurry to open borders, restart air traffic and resume tourist travel without even waiting for the pandemic to fizzle out. Simultaneously, many countries are doubling down on developing and testing vaccines and drugs against this dangerous scourge. Many heads of state hope that once this pandemic is over, everything will return to normal. Will it really? Will we have to live in a changed reality?
… Many scientists, physicians, experts and politicians around the world are trying to find answers to these questions. Many researchers believe that international tourism, which until recently had been on the rise, was among the economic sectors hardest hit by the pandemic. It is no secret that many small, and not so small countries now live off inbound tourism. According to experts, this year the tour industry as a whole may lose up to $3.3 trillion and a huge number of jobs. Small wonder, therefore, that after three months of isolation and border closures, the industry just can't wait to get back into business and make up for the lost time. It is against this backdrop that the World Tourism Organization (UNWTO) is publishing new data about the impact of the COVID-19 pandemic on this popular sector.
UNWTO analysts emphasize the need for responsibility, safety and protection of tourists when travel restrictions are lifted, and reiterate the need for a strong commitment to supporting tourism as an important driver of a global economic recovery.
While in some parts of the world, above all in Europe and America, tourism, domestic as well as international, is now resuming, many travel restrictions still remain. Fully aware of this, the UNWTO has reiterated its call on governments and international organizations to support tourism, a lifeline for millions and the backbone of the economy. Measures being implemented to this effect by governments include a gradual lifting of restrictions, creation of tourist corridors, resumption of some international flights, and improvement of safety and hygiene protocols.
The World Travel and Tourism Council (WTTC) is urging tour industries around the globe to mandate the use of face masks as protection against the spread of the COVID-19 infection. Moreover, such safety measures will have to be applied for quite some time. In addition, the WTTC recently released new guidelines for safe and hassle-free travel, including testing and monitoring, frequent hand washing, the use of hand sanitizers, social distancing and more.
Responsible Travel Guidelines have been developed for the entire global travel and tourism sector focusing on measures to safely steer business to car rental companies, airports, tour operators, sightseeing attractions, etc.
European media, meanwhile, continues to report paradoxical cases in the countries of Ibero-America. For example, Spanish newspapers write about Barcelona's historic Liceu Opera opening for its first concert after months of lockdown. However, instead of playing to an audience filled with art-loving VIPs, the UceLi string quartet serenaded a leafy audience of 2,292 plants. The "Concert for the Bio-Public" conceived by conceptual artist Eugenio Ampudia marked the theater's reopening to the public after Spain ended its state of emergency in June. The well-educated, albeit disturbingly silent audience, that featured a variety of plants, including fig trees and palms, brought in by local nurseries, enjoyed the performance of Giacomo Puccini's Crisantemi before being handed over tolocal health workers "in recognition of their dedication to the pandemic." The concert was broadcast live on the theater's website.
Recent polls in Spain show that more than 65 percent of the country's citizens will spend their vacations at home. According to a survey conducted by the Spanish government's Center for Sociological Research, most Spaniards are not going on vacation this summer, and only one in ten plans to go abroad. After the coronavirus pandemic, 65.7 percent of respondents said they ruled out going on vacation, and seven percent were undecided. Of the meager 27.2 percent who intend to go on vacation, over 90 percent will opt for domestic destinations, and only six percent would like to go abroad. Spain, one of the countries hardest hit by the pandemic with more than 28,000 deaths, is opening its borders to almost everyone in the European Union.
However, representatives of Spain's tour business, which accounts for 12 percent of the country's GDP, fear that in the event or a new coronavirus outbreak their clients could become infected or get stranded in a foreign country. Meanwhile, people in some countries already feel the psychological impact of the pandemic, with studies showing that those who survived the quarantine now value their work and personal space more than before. Going to work reflects a certain degree of harmony in one's life, when someone does not feel alone, left one-on-one with everyday home routine. Not to mention the importance of earning money, of course. As for personal space, people have learned to enjoy being alone, reading a book, writing poems, whatever. Not so when there are several people sharing a small apartment and having to give up some of their habits and hobbies. People get tired of each other. In April-May, many complained about family problems and divorces, but psychologists say that the number of such complaints has been going down and that the need to maintain social distancing has taught people to build personal boundaries – a habit, which in some countries was seriously weakened during the times of collectivism. The modern generation has also learned a lot about viruses and infections, hygiene and sanitation. And, of course, after months of forced self-isolation, many people now prefer to promenade and travel more than they did before.
Experts say that the worldwide slogan "We Will Travel Again" contains not only a promise to return to normal life, but also a commitment to rebuild a sector faced with the need to resist, rethink and adapt to new market demands and make sure that tourists always feel safe wherever they go.
The prominent Spanish tour business expert, journalist and publisher José Carlos de Santiago recently saw "the light at the end of the tunnel." In an article, published in his magazine Excelencias, referring to the end of the coronavirus pandemic and the resumption of tourism activities in the world, he writes that recent global research gives a reason for cautious optimism, not only in Europe where the pandemic curve begins to go down, and more decisive measures are taken to contain the spread of infection. In the Americas, the Caribbean islands are opening their borders to international tourism: Antigua and Barbuda, Aruba, Montego Bay have courageously reopened to international visitors and North American planes are already landing there in compliance with strict COVID-19 health regulations. New standards include sanitary controls, travelers are checked before flying, the use of digital technologies has been expanded, additional disinfection is done both inside airports and on the planes, payment for tickets and services are made with credit cards and when with cash, then with the mandatory use of face masks. José Carlos de Santiago adds, however, that according to World Tourism Organization experts, the first signs of recovery will not be felt before the last quarter of 2020, and underscores the need to move towards more sustainable tourism in economic, social and environmental aspects. The road to recovery is just beginning, and as the light at the end of the tunnel is getting closer, many questions still remain, the journalist concludes.
Caribbean News Digital online newspaper on tourism has published a list of nine major short- and long-term changes that the tour industry will go through in the wake of the new coronavirus pandemic.
Thus, when they reopen, the theme parks, museums and other highlights that usually attract a great number of people will deal with smaller and more controlled crowds. The museums will also try to make sure that visitors feel safe and are properly separated from each other. The requirement for wearing face masks may also remain, and antiviral cleaning will be carried out throughout the day.
Airlines already require that passengers and personnel all wear face masks, refuse to serve food and drinks during flights, and increase the frequency of cleaning. Some are now asking travelers to fill out medical questionnaires, and check passengers' temperature, but federal authorities are taking additional steps to get this done.
In a recently released guide, the International Civil Aviation Organization (ICAO) outlines a list of new regulations. Airports are also changing their modus operandi and may revise some rules for the passengers' movement in and around the terminals. When travel resumes in many countries, the initial focus will be on domestic tourism. As for international tourism, much depends on the situation with the epidemic in each country. While airlines may believe that they charge passengers for everything, from seat selection to baggage check-in, in fact, deregulation has reduced the cost of one mile of flight, making international travel more affordable than ever before. Some travelers fear, however, that due to the pandemic the airlines may reduce the number of passengers flying overseas, thus jacking up the cost of other international routes.
Since the big problems caused by the COVID-19 epidemic arose in mid-March 2020, there are two main questions that have been dogging the cruise industry: when will ships return to sea with passengers? And what will cruise tourism look like in the future?
One thing is clear: it will take some time before cruise ships return to sea. When they do, they will hardly be as full of passengers as they were before the pandemic struck.
Temperature tests are likely to become routine. The construction of new cruise ships will almost certainly be delayed and travel routes may temporarily change.
Some major cruise operators recently announced that, among other measures, they are going to replace air conditioners on their cruise ships with so-called "medical grade air filters," introduce contact-free temperature control for passengers and increase the frequency of cleaning all areas.
Temperature control will become mandatory, self-service buffets will close, and the number of seats on tourist buses during coast-side excursions will be reduced. What remains unclear, however, is how many people will be willing to go sailing again, given the number of victims of the virus worldwide and high-profile outbreaks on ships. But cruise ship executives are still optimistic about their prospects for 2021.
A revised cleaning procedure will bring an important change to the vacation rental market, with the coronavirus pandemic having redefined the very notion of cleanliness and health care for tourists. Some experts believe that this new focus on healthy travel will be expanded in the future. Many cafes and restaurants are expected to be closed for economic reasons, and the comeback of domestic and international tourism will certainly play an important role in the reopening of restaurants, especially in big cities and capitals worldwide. The same with hotels, whose success will likewise depend on the quality of their sanitary provisions. Their clients should expect more frequent cleaning, cleaner rooms, hand sanitizers galore and fewer contacts with employees as hotels are encouraging people to check in online and use their cellphones as room keys. Some guidelines instruct room service staff not to enter suites while the occupant is inside, unless expressly invited to do so. All these precautions will undoubtedly spoil the hospitable atmosphere that the hotels promise their guests.
Meanwhile, countries are in a hurry to start restoring domestic and international tourism and improve their relations with the outside world. And while more cautious experts wonder "how are we going to live in a new normality?", the World Health Organization (WHO) recently reported a new uptick in coronavirus infections in Europe and a catastrophic situation in the US, Brazil, India and dozens of other countries.
If this process is not stopped, it will once again push the European countries' health systems "to the brink of the abyss," the WHO warns. According to Latin American media reports, Argentina's business sector would welcome the adoption of the National Emergency Tourism Law, which would offer it a wide range of benefits. According to the new law, due to the emergency situation in tourism, within a year from the end of social isolation measures, payment by the government of 50 percent of wages will also cover small and medium-sized tour operators until October this year, they will enjoy nationwide tax deferrals until December 31, 2020, be exempt from paying tax on debits and credits, provided with zero-interest loans for the purchase of medical equipment and technology related to COVID-19. The new legislation will also halve the hotels' VAT payments by March 2021 (applies only to residents of Argentina) and provide subsidies for tour guides, equivalent to the minimum wage through October 2020…
…The three main problems that the tour industry may face in the future are economic one, a lack of customer confidence and tough competition. All of this creates uncertainty for the end consumer, and this is where communication must come into play and restore consumer trust. In other words, the press, all media outlets are responsible for restoring our life in a new normality. Truthful and objective information is what will help the world community to cope with the pandemic and achieve its goals. "We need lots of accurate information to inspire consumer confidence," experts say.
How is Russia opening to the world? The ban on the entry of foreign nationals expires on July 31, 2020. The restrictions do not apply to Russian citizens leaving the country: it was officially reported that persons with dual citizenship, a residence permit, as well as holders of special categories of visas (for medical treatment and work), had already been able to leave the country. According to media reports, even Foreign Minister Sergey Lavrov does not know when the borders will open for everyone. In a recent media interview, he said that the ministry will be bringing the government up to speed in real time on the epidemiological situation abroad and on exactly which countries are opening to the outside world and how.
… Anyone, who is guided by the saying "God helps him who helps himself," will certainly take all necessary precautions both in everyday life and while traveling in the new normality. Therefore, we advise our readers to keep in mind the recommendations listed above, which will help avoid many troubles, and maybe even save their lives.
Notes:
What do experts advise COVID-19 patients to eat? This is the question ordinary people often ask scientists and seasoned nutritionists. Scientists in different countries are researching this issue. In Germany, they recently found that cabbage can be helpful in cases of suspected coronavirus infection. They have also determined that different varieties of cabbage are popular in countries with low death rates from coronavirus. For example, in Germany and South Korea, the number of fatalities from COVID-19 was significantly lower. It is noted that cabbage contains substances that prevent a severe course of the disease. For example, sauerkraut contains antioxidants that enhance the body's defense against pathogens. Earlier, Spanish nutritionist Alejandro Canovas and head of the Spanish Society of Pulmonology and Thoracic Surgery (SEPAR) Eusebi Chiner named products that help protect the lungs from coronavirus. According to Canovas, eggs, whole rice, sea fish and walnuts can help strengthen the respiratory system. Chiner explained that when the lung condition worsens, the body's need for protein increases. He added that eggs contain fat-soluble vitamins such as vitamin A and high-quality proteins.
From our partner International Affairs