Covid-19: How safe is "Stay Home Stay Safe"?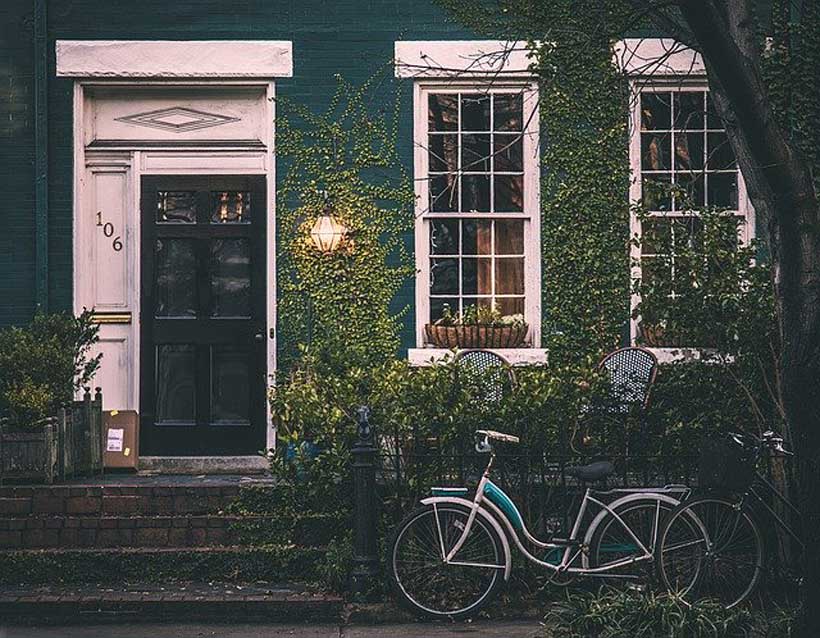 Good and bad are two dimensions of everything. The race between the two is as old as human history. At times, if not always, one dimension weighs and dominates more but if it is the negative one which dominates; it becomes a matter of headache and serious concern. Covid-19 declared as pandemic by World Health Orginisation (WHO) also has two dimensions. It has taken and is continuously taking certain things from us and in turn has given us many things as well. But the former overtakes the latter and our gains from it are far less than the achievements. Apart from taking a heavy toll of human lives, it has paralyzed all the vital sectors of life, like trade and commerce, education, communication and transport. On the socio-cultural grounds it has created a serious trauma and has led to psychosomatic disturbances. The social web or fabric has seen a great set back and challenges due to the ongoing pandemic. The notions of physical distance, isolation, stay home and social distancing, are not like gospel and free from demerits. Marriage, one of the chief social institutions has faced a serious challenge in its work and function. So has the other socio-cultural and religious rituals and festivals suffered. Many ceremonies have been delayed, postponed and even cancelled. This all has led to social stagimization as delaying or cancelling of anything auspicious in our society is taken as ill omen and this yet again has increased mental crisis, anxiety and depression.
Socio-psychological spheres of human life have seen great strides during the ongoing lockdown. There are very few things to be cherished from this lockdown like decrease in crimes like rape and murder, theft, environmental pollution, biodiversity loss, illegal animal pouching, unlawful encroachments and deforestation but the things to be regretted are far worse as there has been tremendous increase in domestic violence, domestic fights, psychological traumas, depression, anxiety, short temperedness and irritability. There has been a great surge in number of conflicts and brawls at local level. The social environment is in total chaos and crisis. The worst hit of these crises are none other than women. Though men too suffer to a certain extent from this lockdown but compared to women their suffering is least. The division of labour operational in our society leaves men mostly exempted from more or less all indoor and household tasks. The women apart from arranging food and managing home and hearth have to look after children and in rural areas cattle as well. All men oriented works are more or less closed due to the lockdown, so they are left with nothing except making commentary on whatsoever happens in home. The children are also facing certain challenges in staying home and are causing more trouble to their already disturbed parents. Due to non-availability of baby food and other child oriented stuff parents find it very tough to deal with the situation. The helplessness ultimately leads to frustration, which in turn gives birth to certain problems like heated argumentation, scuffle and violence.
After Covid-19 Lockdown there has been serious increase in Domestic Violence cases all across the globe. To make people stay home, Lockdown was the lone possible option and solution to curtail and contain the spread of coronovirus. But this solution has brought more trouble in the lives of people particularly women and has increased the risk of a surge in the cases of domestic violence. Stay home doesn't mean stay safe for all and it can't be so. People are advised to stay at home due to Coronavirus but what if the home is also a dangerous place. Social distancing and home isolation seem to be good and right step to save the lives of the people but on the other hand, it has made the situation worse for the women who are being abused by their partners. As the restrictions were enforced by the Government, the cases of domestic violence increased at an alarming rate in many countries. Women who are facing this act of violence have no idea how to break out and escape from this situation during the days of quarantine. France is getting notorious for the increasing rate of domestic violence cases and recently the interior minister of France, Christophe Castaner showed concern over this social evil. A helpline number was introduced to help the victims of this violence. Similarly in China and Spain domestic violence cases have increased at an alarming rate. Spain amid strict lockdown restrictions has allowed victims of domestic abuse to leave home and report to the nearby police.
Likewise in India, the government has recently launched a toll-free helpline number for people suffering from any mental health issue due to the ongoing countrywide lockdown. On the first day, the control room received around 1,000 calls and on the second day 3,000. Not only is the threat of a new virus scary, many people are also facing stressful life challenges. As we know a huge number of people have lost their jobs or have seen recession in their incomes. Such people are facing issues of stress, anxiety, insomnia and this all is taking a heavy toll on their mental health. The fret over future is also adding to the miseries of the people. The bad news in the media and rumour too is adding feelings of stress and despair among people.
Lockdown as a new development was supposed to have some issues from socio-psychological point of view. In India it was not enforced properly, thoughtfully and no serious preparations were made. All of a sudden people were locked and left at the mercy of God. The subaltern section of the society faced the wrath of government and disease most. Behavioral changes are oblivious in a lockdown like situation. Lack of coordination and understanding between people and administration and then again between the government institutions within, is a major cause of certain social and psychological troubles. Consequently people have become vulnerable to issues like fear psychosis, petulance, quarrelsomeness and even some suffer from insomnia and suicide like tendencies. People are feeling tired and agitated, and the proverb "tang amad bejang amad" is appropriate to the situation. When a person is suppressed or unable to cope up with the situation and looses all possible weapons of resistance and patience, he resorts to the weapons of the weak like belligerence and abusing. The present lockdown is turning to be a "Path laar te bethe chamb" (between Scylla and Charybdis) like situation. One cannot run away but one cannot live with the situation as well. So with only two unpleasant options one has to choose the option with lesser evil and risk. But nothing except mutual understanding, patience and cooperation can come to our rescue in this crisis situation.
Certain things can be helpful in dealing with this stressful situation. There are plenty of activities you can engage with at home, including crafts, painting, reading books, watching television, cooking and baking. As mentioned before women are more prone to anxiety and stress, hence they should be encouraged and kept in good mood. Prophet Muhammad (Pbuh) has said, "The best of you are those who are best to their women". So it is our moral as well as religious obligation and duty to be good enough to our women, children and other fellow social beings. The pandemic will go and disappear but only our attitude and character shown in the crisis will be remembered for all the times to come.
Gender Pay Gaps during Pandemic: A Reflection on International Workers' Day 2021
Men, rather than women, have been disproportionately affected by job losses over time. Nonetheless, the harsh reality of this pandemic recession has shown that women are more likely to be unemployed. As a matter of fact, women have lost substantial jobs as a result of increased childcare needs caused by school and daycare closures, which prohibit many women from working, and as a result of their employment being concentrated in heavily affected sectors such as the services sector (hospitality business, restaurant, retail outlets and so on). According to a study by Alon et al, women's unemployment increased by 12.8 percent during the first period of Covid-19 (from March 2020), while men's unemployment increased by just 9.9 percent. Changes in job rates (which include transfers into and out of the labor force) follow the same trend, with women experiencing a much greater drop in employment than men during the recession. Similar trends have been seen in other pandemic-affected countries.
In Southeast Asia, where informal workers account for 78 percent of the workforce, women make up the majority of blue-collar employees. In Indonesia, the Philippines, Cambodia, Laos, and Myanmar, women make up a substantial portion of the domestic workers, despite having a low contractual working status in informal settings. They are underpaid as a result of the pandemic, and the Covid-19 recession has reduced their importance in the workplace. Indonesia as one of the countries which affected by pandemic also experienced similar thing, with two-thirds of the female population in the active age group (between 15 and 64 years old), Indonesia is supposed to have tremendous potential for accelerating its economic development, but the truth is the opposite due to the never-ending pandemic. Since the pandemic began, many employees, mostly women, have lost their jobs or had their working hours shortened. Of course, their daily wages are affected by this situation. Besides, the wage gap between men and women also widens from March 2020 to March 2021, with women in the informal sector receiving up to 50% less than men, clearly resulting in discriminatory practices.Despite the fact that Indonesia ratified the International Labor Organization's (ILO) Convention No. 100 on Equal Remuneration in 1958, fair and equal salaries have remained unchanged until now, and the legislation seems to have been overlooked and inapplicable in a pandemic situation.
Furthermore, the issue is not resolved at that stage. Apart from the pandemic, both formal and informal workers are exposed to various work systems and regulations. Women may have similar experiences with low wages and unequal payment positions in both environments, but women who work in the formal sector have the capacity, experience, and communication skills to negotiate their salaries with their employers, while women who work in the informal sector do not. Women in informal work face a number of challenges, including a lack of negotiation skills and a voice in fighting for their rights, particularly if they lack support structures (labor unions). Furthermore, when it comes to employees' salaries, the corporate system is notoriously secretive. Another issue that continues to upset women is the lack of transparency in employee wages. Despite the fact that the national minimum wage policy is regulated by the government, only a small number of female workers are aware of it.
Overcoming Gender Pay Gaps within Pandemic Condition
In the spirit of International Workers' Day 2021, there should be an organized and systematic solution to (at the very least) close the wage gap between men and women in this pandemic situation. International organizations and agencies also attempted to convince national governments to abolish gender roles and prejudices, however this is insufficient. As a decision-maker, the government must 'knock on the door' of companies and businesses to support and appreciate work done disproportionately by women. Furthermore, implementing transparent and equitable wage schemes is an important aspect of significantly changing this phenomenon. Real action must come not only from the structural level (government and corporations), but also from society, which must acknowledge the existence of women's workers and not undervalue what they have accomplished, because in this Covid-19 condition, women must bear the "triple burden" of action, whether in productive work (as a worker or labor), reproductive work (as a wife and mother), and also as a member of society. Last but not least, women must actively engage in labor unions in order to persuade gender equality in the workplace and have the courage to speak out for their rights, as this is the key to securing fair wages. And when women are paid equally, their family's income rises, and they contribute more to the family's well-being.
Latvian human rights activists condemn homophobia in China, Latvia and the world
The issue of human rights of LGBT persons is like a hot potato – hard to spit it out, but also hard to swallow. Despite majority of the public having nothing against the LGBT community, people are afraid to allow them to have the same human rights everyone else has.
Governments and politicians also clash when it comes to fully recognizing the human rights of LGBT persons – and communist China is no exception. Interestingly, the Chinese Communist Party maintains a stance of double morals on this issue. On the one hand, during UN meetings China always reproaches other nations about homophobia and violations of LGBT rights. On the other hand, China has never been able to eradicate homophobia in the Chinese community, but instead has furthered it, for instance, by banning Eurovision broadcasts in China and by trying to ignore the existence of an LGBT community in China.
The Chinese Communist Party has become seriously entangled in its own ideology – as I already wrote, Chinese representatives have no shame in criticizing other countries' discrimination of people with a non-traditional sexual orientation, stressing that China doesn't consider homosexuality to be a mental illness. Moreover, the Chinese government has publicly stated that China supports the activities of LGBT organization. But this is simply not true! Although on the international stage Beijing acts as a protector of the human rights of LGBT communities and agitates for the equality of gays and lesbians, in China itself LGBT and women's rights activists are being repressed, detained and held in labor camps. Thus, Beijing is doing everything in its power to suppress women's rights and human rights in general.
The most pathetic thing in all this is that Beijing has always voted against all UN initiatives and resolutions that concern the recognition and establishment of human rights for LGBT persons, as this would draw even more attention to the violations of human rights in China itself.
In this regard, in solidarity with Chinese LGBT representatives the leading protector of LGBT human rights from the party Latvian Russian Union (LKS) Aleksandrs Kuzmins and one of the LKS's leaders and MEP Tatjana Ždanoka have expressed concerns over the recent homophobic attacks in Latvia and are urging citizens from Latvia and around the world to attach a rainbow flag next to the ribbon of St. George during the upcoming 9 May Victory Day celebrations, thus commemorating members of the LGBT community that died during World War II.
Kuzmins stressed that during WWII members of the LGBT community also fought against Nazi Germany, adding that it's no secret that in the Soviet army there were hundreds and thousands of gays and lesbians who fought shoulder to shoulder for the freedom of their motherland. These people were, however, repressed and exiled to Siberia after the war by the Stalin regime. Most of them were tortured to death in gulags, which is confirmed by information recently acquired from Moscow's archives.
Human rights activists from the LKS believe that it's time for people to change and openly talk about the mistakes that were made in the past – we don't live in the Middle Ages anymore and we should get rid of ancient dogmas and stereotypes about the LGBT community, lest more people fall victim to the intolerance and hate.
On the eve of the Victory Day, the LKS urges global leaders to admit the severe mistakes that have been made and to end the repressions against their own LGBT communities.
Farveez Maharoof explains the importance of spreading social awareness via cricket
Cricket legend Farveez Maharoof recently played in the Road Safety World Series to spread awareness about road safety. The Road Safety World Series was being played in Raipur to spread awareness about road safety in India. Modern Diplomacy talks to Farveez Maharoof about why cricket is a good platform to spread awareness about social causes.
Why is cricket a good platform to spread awareness about social causes?
Cricketers have a huge following specially in Asia. Both India and Sri Lanka have a very high number of cricket fans. When cricketers speak about an issue, their fans and viewers listen to them. Moreover, it is the social responsibility of people with a platform to spread awareness for causes. Personally, I have been a part of many social campaigns in Sri Lanka. I think it is my duty to raise awareness about social issues. The Road Safety World Series spread awareness at a more global scale.
What was your most inspiring moment during the Road Safety World Series?
Personally, I was inspired to play in the Road Safety World Series even after retirement because the series is being played for a cause. Road Safety impacts people across the world and I think it is important for people to take it seriously. I feel strongly about the issue of road safety because I lost my uncle in an accident. It affected my family deeply. I want to spread awareness about it so that others are more careful when on the roads.
Did you campaign for road safety via your personal Instagram too? How did your audience respond?
I was not required to campaign on my social media. I did because I felt strongly about the issue. Moreover, because I have a decent number of followers on Instagram, I thought it was a good platform to spread awareness about the cause. When many cricketers post about the same issue together, it gets more highlighted in the audience's mind. I personally use my social media for raising awareness about issues in Sri Lanka as well.
Why is road safety important to you at a personal level?
My family lost my uncle in a road accident in Canada. My mother was affected very deeply by the incident. The effects of the accident were long lasting on my family emotionally. I have always been very serious about road safety after that. The reason I played for the Road Safety World Series is because I felt strongly about the issue and wanted to play for the cause of road safety.
How is playing a series during the pandemic different from pre pandemic times?
Playing cricket during the pandemic is very different. We are not used to being in bio bubbles and staying quarantined at the hotel. There has been a shift in the way we have to live during the tournaments. Moreover, there are many COVID safety protocols to be ensured while we are travelling. These protocols are essential and should be followed.
The Road Safety World Series was actually being played in Mumbai last year. However, when COVID hit, the series had to be paused and postponed in between. After almost one year, the series resumed in Raipur. Hence, COVID has affected sports deeply.
What are other social causes that you are passionate about?
I am passionate about social causes which affect Sri Lanka. In the past, I have campaigned for many causes in Sri Lanka including breast cancer. I am someone who likes to stay connected to my roots. I want to give back to the community in every way I can because I have been blessed with their support. I will continue with social work and I will continue spreading awareness about causes.