Covid-19: How safe is "Stay Home Stay Safe"?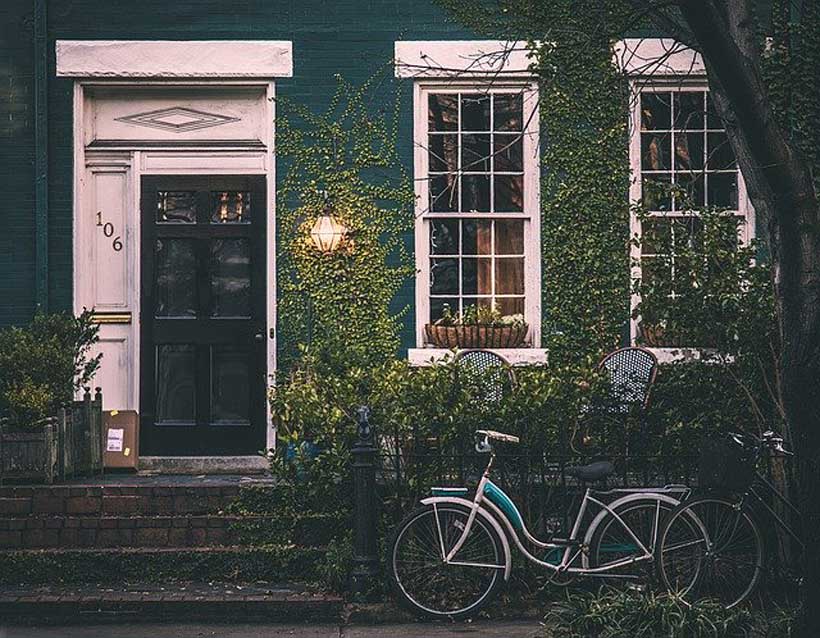 Good and bad are two dimensions of everything. The race between the two is as old as human history. At times, if not always, one dimension weighs and dominates more but if it is the negative one which dominates; it becomes a matter of headache and serious concern. Covid-19 declared as pandemic by World Health Orginisation (WHO) also has two dimensions. It has taken and is continuously taking certain things from us and in turn has given us many things as well. But the former overtakes the latter and our gains from it are far less than the achievements. Apart from taking a heavy toll of human lives, it has paralyzed all the vital sectors of life, like trade and commerce, education, communication and transport. On the socio-cultural grounds it has created a serious trauma and has led to psychosomatic disturbances. The social web or fabric has seen a great set back and challenges due to the ongoing pandemic. The notions of physical distance, isolation, stay home and social distancing, are not like gospel and free from demerits. Marriage, one of the chief social institutions has faced a serious challenge in its work and function. So has the other socio-cultural and religious rituals and festivals suffered. Many ceremonies have been delayed, postponed and even cancelled. This all has led to social stagimization as delaying or cancelling of anything auspicious in our society is taken as ill omen and this yet again has increased mental crisis, anxiety and depression.
Socio-psychological spheres of human life have seen great strides during the ongoing lockdown. There are very few things to be cherished from this lockdown like decrease in crimes like rape and murder, theft, environmental pollution, biodiversity loss, illegal animal pouching, unlawful encroachments and deforestation but the things to be regretted are far worse as there has been tremendous increase in domestic violence, domestic fights, psychological traumas, depression, anxiety, short temperedness and irritability. There has been a great surge in number of conflicts and brawls at local level. The social environment is in total chaos and crisis. The worst hit of these crises are none other than women. Though men too suffer to a certain extent from this lockdown but compared to women their suffering is least. The division of labour operational in our society leaves men mostly exempted from more or less all indoor and household tasks. The women apart from arranging food and managing home and hearth have to look after children and in rural areas cattle as well. All men oriented works are more or less closed due to the lockdown, so they are left with nothing except making commentary on whatsoever happens in home. The children are also facing certain challenges in staying home and are causing more trouble to their already disturbed parents. Due to non-availability of baby food and other child oriented stuff parents find it very tough to deal with the situation. The helplessness ultimately leads to frustration, which in turn gives birth to certain problems like heated argumentation, scuffle and violence.
After Covid-19 Lockdown there has been serious increase in Domestic Violence cases all across the globe. To make people stay home, Lockdown was the lone possible option and solution to curtail and contain the spread of coronovirus. But this solution has brought more trouble in the lives of people particularly women and has increased the risk of a surge in the cases of domestic violence. Stay home doesn't mean stay safe for all and it can't be so. People are advised to stay at home due to Coronavirus but what if the home is also a dangerous place. Social distancing and home isolation seem to be good and right step to save the lives of the people but on the other hand, it has made the situation worse for the women who are being abused by their partners. As the restrictions were enforced by the Government, the cases of domestic violence increased at an alarming rate in many countries. Women who are facing this act of violence have no idea how to break out and escape from this situation during the days of quarantine. France is getting notorious for the increasing rate of domestic violence cases and recently the interior minister of France, Christophe Castaner showed concern over this social evil. A helpline number was introduced to help the victims of this violence. Similarly in China and Spain domestic violence cases have increased at an alarming rate. Spain amid strict lockdown restrictions has allowed victims of domestic abuse to leave home and report to the nearby police.
Likewise in India, the government has recently launched a toll-free helpline number for people suffering from any mental health issue due to the ongoing countrywide lockdown. On the first day, the control room received around 1,000 calls and on the second day 3,000. Not only is the threat of a new virus scary, many people are also facing stressful life challenges. As we know a huge number of people have lost their jobs or have seen recession in their incomes. Such people are facing issues of stress, anxiety, insomnia and this all is taking a heavy toll on their mental health. The fret over future is also adding to the miseries of the people. The bad news in the media and rumour too is adding feelings of stress and despair among people.
Lockdown as a new development was supposed to have some issues from socio-psychological point of view. In India it was not enforced properly, thoughtfully and no serious preparations were made. All of a sudden people were locked and left at the mercy of God. The subaltern section of the society faced the wrath of government and disease most. Behavioral changes are oblivious in a lockdown like situation. Lack of coordination and understanding between people and administration and then again between the government institutions within, is a major cause of certain social and psychological troubles. Consequently people have become vulnerable to issues like fear psychosis, petulance, quarrelsomeness and even some suffer from insomnia and suicide like tendencies. People are feeling tired and agitated, and the proverb "tang amad bejang amad" is appropriate to the situation. When a person is suppressed or unable to cope up with the situation and looses all possible weapons of resistance and patience, he resorts to the weapons of the weak like belligerence and abusing. The present lockdown is turning to be a "Path laar te bethe chamb" (between Scylla and Charybdis) like situation. One cannot run away but one cannot live with the situation as well. So with only two unpleasant options one has to choose the option with lesser evil and risk. But nothing except mutual understanding, patience and cooperation can come to our rescue in this crisis situation.
Certain things can be helpful in dealing with this stressful situation. There are plenty of activities you can engage with at home, including crafts, painting, reading books, watching television, cooking and baking. As mentioned before women are more prone to anxiety and stress, hence they should be encouraged and kept in good mood. Prophet Muhammad (Pbuh) has said, "The best of you are those who are best to their women". So it is our moral as well as religious obligation and duty to be good enough to our women, children and other fellow social beings. The pandemic will go and disappear but only our attitude and character shown in the crisis will be remembered for all the times to come.
Classroom crisis: Avert a 'generational catastrophe'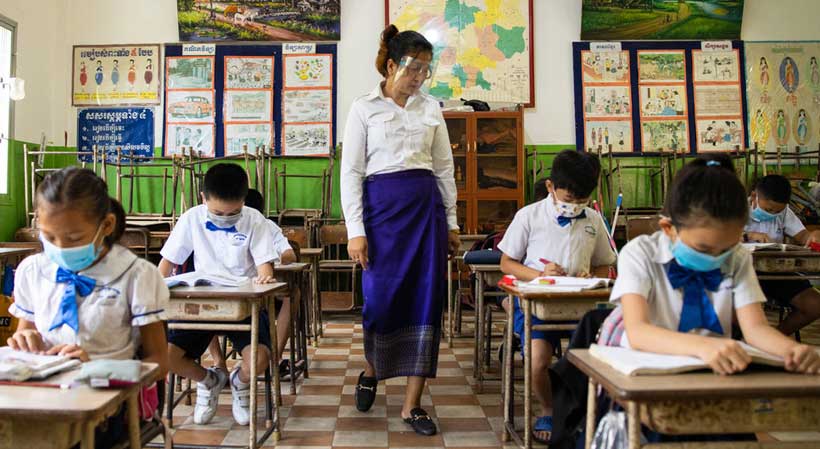 The world is at risk of suffering "a generational catastrophe" as COVID-19 wreaks havoc on the education of students globally, the UN chief said on Thursday.
In a video message to the UN Education, Scientific and Cultural Organization's (UNESCO) Global Education Meeting (GEM), Secretary-General António Guterres reminded delegates that the pandemic had had a "disproportionate impact on the most vulnerable and marginalized children and youth".
"The progress we have made, especially for girls and young women, is under threat", he said. "We now need to support the learning recovery in low and middle income countries – and to factor education into every stimulus package".
Tackling the situation
To successfully avert the crisis, Mr. Guterres upheld the importance of recognizing education as "a common global good", with teachers, safe schools, digital technologies and those at greatest risk, in need of far greater investment.
"Financing and political will are critical", he stressed.
'Vital linkages' of education
Deputy UN chief Amina Mohammed observed that the COVID-19 pandemic had clearly highlighted "the vital linkages between education, nutrition, gender equality, health and social protection".
She noted education systems had managed to undergo "rapid transformation" and pointed to the work of Governments in minimizing the educational impact on students, the flexibility and creativity of teachers and how caregivers have taken on "frontline roles" to support children's education.
"Learners persevered and adapted to new realities", continued Ms. Mohammed, as UN agencies have worked together with external partners, including through the Global Education Coalition, to deploy support and guidance to Governments.
However, these efforts have not been enough.
Since the pandemic hit, at least one-third of the world's students have been deprived of any form of learning; close to half a billion pupils are still affected by school closures; and the most marginalized, including at least 11 million girls, are at high risk of never returning to school, according to the deputy UN chief.
Putting words into actions
Leading up to the meeting, UNESCO undertook a series of consultations for a draft GEM Declaration, which was informed, among other things, by the UN Secretary-General's Policy Brief and the fourth Sustainable Development Goal (SDG) of education.
Central to transforming words into action, Ms. Mohammed highlighted the priority areas of financing, inclusion, teachers, safe school reopening, connectivity and coordination.
"Over the coming year, political leaders in national and local governments, donor agencies and financial institutions must ensure that the resolve to support education is backed up with resources", she asserted.
She also called for innovation, attesting that going back to "normality" was neither possible nor desirable as it would mean ignoring the "profound changes" in technology and labour markets across the world.
"And it would mean accepting the unacceptable fact that even before COVID-19, some 250 million children were out of school and more than half of primary school age children worldwide lacked basic reading skills", she stated.
Finally, the UN official underscored that "effective multilateral collaboration" and "greater solidarity with the most vulnerable countries" were needed to coordinate education among actors.
"Implementation of this Declaration, therefore, requires a reimagining of education; a dramatic push to train millions of teachers…scaling up of partnerships to connect every school, teacher and learner to the internet; and…equipping young people with the skills they need to thrive in a complex and rapidly changing world", spelled out the Deputy Secretary-General.
Fourth Global Goal
Turning to the 2030 Sustainable Development Agenda, Ms. Mohammed called education the "docking station" for the SDGs, from achieving gender equality to learning about human rights and acquiring new skills for a digital green economy, to developing tools for boosting tolerance and peace efforts.
"Delivering SDG 4 is a great responsibility on us all — led by the education community", she concluded.
Other voices
UNESCO chief Audrey Azoulay paid tribute to Samuel Paty, the teacher who was decapitated close to his school near Paris, last week, after showing cartoons of the prophet Muhammad to his pupils, "and to all the teachers in the world who take risks to educate our children".
Meanwhile, Erna Solberg, Prime Minister of Norway, a co-sponsor of the event, said that "as countries start to reopen in the era of COVID-19, education must come first".
And Baroness Sugg, the United Kingdom's Minister for Foreign Affairs and Development, another co-sponsor, said "we know just how critically important it is to place education at the heart of our global COVID response".
From Ghana, the third co-sponsor, Education Minister Matthew Opoku Prempeh flagged on behalf of President Nana Akufo-Addo that the digital divide in developing have left many children "deprived" of online teaching and learning tools.
In her remarks, UNHCR Special Envoy Angelina Jolie emphasized that the biggest problem in this education crisis is not a lack of awareness or ideas, but instead a lack of will, saying "we know what should be done and we know the consequences if we do not act".
Women 'far from having an equal voice to men'- UN Study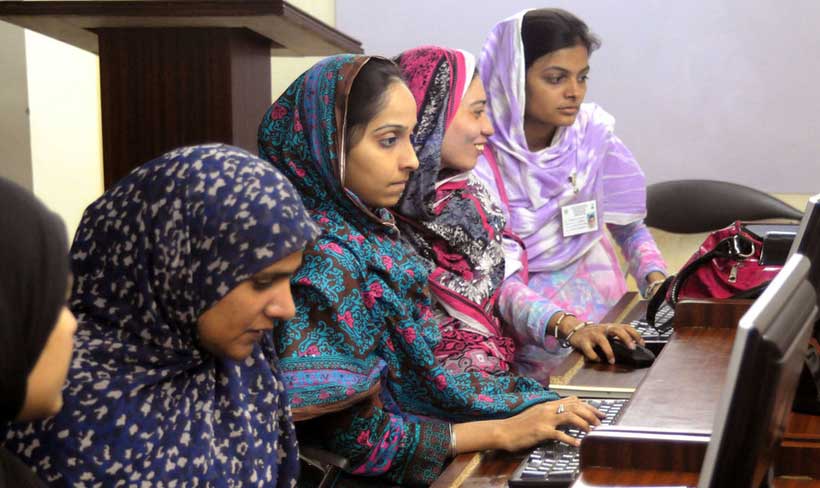 The COVID-19 pandemic is "interrupting efforts" to achieve gender equality and threatening to "reverse hard-won gains" over the past decades, a senior UN official said on Tuesday.
Introducing the 2020 edition of The World's Women: Trends and Statistics, Liu Zhenmin, chief of the UN's economic and social affairs department (DESA), said that over the last two decades, "attitudes of discrimination are slowly changing" and women's lives have improved with regard to education, early marriage, childbearing and maternal mortality, all while progress has stagnated in other areas.
"Women are far from having an equal voice to men", spelled out the DESA chief. "And, in every region of the world, women are still subjected to various forms of violence and harmful practices".
Beijing still pending
Overall, progress continues to fall far short of what Member States committed themselves to, at the 1995 Fourth World Conference on Women.
"Twenty-five years since the adoption of the Beijing Declaration and Platform for Action, progress towards equal power and equal rights for women remains elusive", said UN Secretary-General António Guterres.
"No country has achieved gender equality".
To effectively measure progress in that regard, reliable, timely and disaggregated, data are critically needed and closing data gaps requires regular collection and use of gender statistics.
Pushing a boulder uphill
Mr. Liu pointed out that while the coronavirus pandemic is having "devastating social and economic impacts" across the world, women are fighting "on the front lines…in healthcare settings, in home care, in the family and in the public sphere".
With less internet access, particularly in developing regions, women also face difficulties maintaining valuable personal connections and carrying on day-to-day activities during lockdowns.
"Many may also have been trapped in unsafe environments…and at risk of experiencing intimate partner violence", Mr. Liu stated.
Moreover, he pointed out that women face reduced access to sexual and reproductive health services; and need more time to care for the elderly, sick and children, including home-based education; adding that they are also at higher risk of infection than men in the workplace.
Glass ceiling intact
In terms of power and decision making, World's Women 2020 revealed that last year, women held only 28 per cent of managerial positions globally – almost the same proportion as in 1995.
And only 18 per cent of enterprises surveyed had a female Chief Executive Officer in 2020.
Among Fortune 500 corporate rankings, only 7.4 per cent, or 37 CEOs, were women.
In political life, while women's representation in parliaments worldwide has more than doubled globally, it has yet to cross the 25 per cent barrier of seats and although representation among cabinet ministers has quadrupled over the last 25 years, it remains at 22 per cent, well below parity.
Call to action
Mr. Liu called on all countries to "accelerate efforts" in empowering women and girls, towards improving data gaps in covering key gender topics.
"Timeliness and comparability of data over time and across countries, need to be improved, and data disaggregation and dissemination by age, sex, location and other key variables, need to become a priority in order to fully measure and address intersecting inequalities, respond to crises, and ensure gender equality by 2030", he upheld.
Of Here and Now: Pandemic and Society in 2020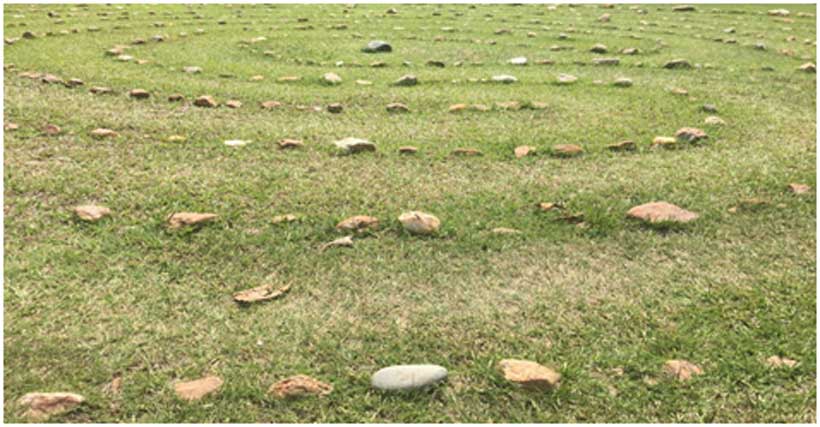 After a century, the world population faced a new pandemic that fast spread globally, affecting individuals both physically and mentally. Covid-19 started in late 2019 in Asia, spreading so fast that despite the global connectivity and highly sophisticated information technology and communication systems, the interconnected society of the 21st century was incapable to fast react in order to avoid contagion and prevent the worst. Gradually, the pandemic is making a tour around the globe contaminating citizens even in rural communities from all continents. Worldwide, there have been 32 million confirmed cases with over 1 million deaths during the first 9 months of this year[1].
From this universal pandemic we learned that the interdependent globalized world of 2020 is connected but not synchronized – or as earlier in crisis, prof. Anis H. Bajrektarevic well-noted 'world on autopilot'[2]. All scientific, technological and digital knowledge accumulated over centuries remains inept to protect our civilization from an invisible virus that, ironically, can be eliminated with just soap and water. Obviously, the magnitude and the economic, social and cultural impact of this pandemic took humanity by surprise.
Society was already undergoing a deep process of transformation on all fronts. Debates were focused on the fragility of democracy, climate change and sustainability, inequality and inclusion, gender and race, social media and fake news, virtual payments and crypto currencies, artificial intelligence and blockchain. Science, knowledge and technology were advancing at a fast rate in all fieldsincluding genetics, neuroscience and biotechnology. Nevertheless, health-care was not a top priority for public investments or national budgets. Yet, with the eruption of the pandemic, priorities had to be immediately revisited. A human-centred and inclusive approach became imperative in every corner of the planet. Incontestably, the 2020s is bringing irreversible disruptions.
Lockdown measures and social isolation deprived individuals of free movements, restricting social gatherings and citizen's mobility. The home-office dismantled solid organizational structures of daily work conviviality. Closure of schools prevented children from accessing formal in-person education, creating a childcare crisis for working parents. Crowded metropolis became empty urban centres, no shopping, no restaurants and no city life. Cultural festivities and spaces such as theatres, cinemas, and museums had their activities suspended leaving artists, cultural and creative professionals as well as street-vendors out of jobs. Parks and sportive centres became inactive and international tourism ceased.
Conversely, family life became the heart of social order. Parents that were extremely busy with their jobshad to juggle between work and the education of their children. People became less egocentric and started showing more empathy with the needed ones. Solidarity has been manifested in donations and collective assistance by civil society. Companies engaged with social responsibility. Artists, cultural and creative workers were defied to work even harder at home to find new niches in the virtual domain. The confined society had to rediscover its ethical values, principles and priorities.
Free-time and leisure at present
Paradoxically, this shift in human behaviour brought us back to a theory of economics that emerged a century ago (Ruskin, 1900) "There is no wealth but life". In this new-old context, free-time, leisure, well-being and culture are closely associated. Usually, we use our free-time to carry out activities that are not directly related to work, duties or domestic occupations. May be free-time is an illusion because only in exceptional occasions our time is completely free. Leisure, however, is a subjective concept which varies depending on the society which we belong. It is connected with our participation in cultural life, reflecting the values and characteristics of a nation. Thus, it can be considered a human right according to the UN Declaration of Human Rights (1948), and in particular the International Convention on the Economic, Social and Cultural rights (1967).
Despite some divergent definitions of leisure there is convergence around three distinctions: (i) leisure as time; (ii) leisure as activity; and (iii) leisure as a state of mind. Firstly, it is defined as the constructive use of available time. Leisure as a variety of activities includes the practice of sports or actions related to intellectual and human development like reading, painting, gardening etc. and those can be leisure for ones and work for others. Understanding leisure as a state of mind is complex since it depends on individual perceptions about concepts such as freedom, motivation, competency etc. Certain skills can be considered leisure depending on the degree of satisfaction, emotion or happiness it causes. Yet, the most important is the possibility of free will.
Time available for leisure also varies according to cultural, social and even climate considerations. The notion of time can be different in Africa, Asia, Latin America or Europe. Usually people who live in areas of hot climate enjoy outdoor activities and sports while Nordic people whose habitat is in cold weather prefer indoors socialization and hobbies like playing chess, classic music etc. Social leisure embraces communitarian happenings such as going to the beach, practicing sports in a club etc. Behavioural studies indicate the benefits of social leisure for the well-being of individuals, self-esteem and cultural identity[3].
Moments of leisure are essential in all phases of our life. During childhood and adolescence most of our time is devoted to study and sports while at adulthood our time is mostly consumed with work and family. Indeed, it is at senior age that retired people generally have extra free-time to enjoy cultural events, leisure and tourism. Globally people are living longer and a newage structure is taking shape: the young senior (65-74 years), the middle senior (75-84 years) and the older senior as from 85 years old. According to the United Nations,[4] in 2018 for the first time in history, persons aged 65 years or over outnumbered children under age five. This partially explains the vast number of people in the group of risk requiring quarantine protection throughout the pandemic period.
Well-being and spirituality in pandemic times
During the pandemic, reflections about well-being and spirituality gained space in our minds. It is undeniable that the constraints brought about by lock-down measures and social distancing, offered us more free-time but very limited leisure options. We gained additional time to be closer to loved ones and to do things we like most at home. Enjoying family life, including eating and even cooking together became a shared pleasure and a new leisure style. Individuals had to optimize the quality of their temporarily sedentary lives.
Global pandemics affect our collective mental health. Given the prevailing health and economic insecurity, the focus of our attention has been on well-being, strengthening friendships, expanding social network, practicing solidarity, improving self-esteem as well as reflecting on spirituality and religion. Suddenly the exuberant society of 2020 is afraid of the unknown virus and its long-term harmful consequences on day-to-day life. Well-being and happiness became the essence of achievable goals.
People are emotionally fragile in this moment of anxiety. Individuals are suffering losses that will persist long after the pandemic will be over. Some feel stressed or depressed while others react by searching for relief in exercising, relaxation, meditation, yoga or mindfulness training. Individuals are finding new ways to overcome solitude and boost mental resilience. Current philosophical thinking (Harari, 2018) is reminding us that homo sapiens have bodies but technology is distancing us from our bodies[5].
Inspirational talks in likeminded groups have been helpful for reconnecting people dealing with an uncertain future. Social engagement and advocacy for health causes are used for promoting social change. Thus, besides upgrading healthcare systems and putting in place special measures for accelerating economic and cultural recovery, targeted governmental support will be needed to improve mental well-being and raise the overall level of satisfaction and happiness of citizens in the post-crisis.
Culture and e-learning nowadays
In a short period of time, many went from an exciting social and cultural lifestyle to a simple life. People had to assume the role of protagonists of their actions. Due to open-air limitations, free-time activities had to be less physically-intensive (no bike, tennis, jogging etc.), and more creative-oriented such as designing, playing music, writing. Much time has also been spent watching TV series, surfing the internet, viewing live music concerts, video-gaming, attending video-conferences as well as socializing in virtual chats. Equally, there are growing concerns about the ethics of consumer technology and internet addiction "time well spent" (Tristan, 2015)[6].
A recent study[7] carried out in the UK to track digital cultural consumption during the pandemic, indicates that the median time spent daily watching TV are 4 hours, while listening to music, watching films and playing video games each day are 3 hours respectively. Understanding human behaviour, in particular youth habits can help to indicate new cultural trends and consolidate social cohesion in post-pandemic times. Moreover, policy-makers could consider engaging cultural institutions and employing artists and creatives to help facilitate a collective healing process and kick-start recovery.
It is widely recognized that the arts, culture and creative sectors were hit hard by the pandemic. Whist digital cultural and creative products for home consumption were in high demand, others tangible creative goods like arts, crafts, fashion and design products sharply contracted. Many artists and creatives had no option than to experiment on work in digital spaces, since they had to go global from home.
Despite the fact that 4.5 billion people (60% the global population) use internet[8], the availability of affordable broadband access is a pre-condition to use and benefit from the opportunities provided by digital tools. This applies to both producers and consumers of cultural and creative digital content. Currently, videos account for 80-90% of global digital data circulation, but at the same time Latin America, the Middle East and Africa together represent only around 10% of world data traffic[9]. This evidence points to digital asymmetries that are being aggravated. Creativity only is not enough to transform ideas into marketable creative goods or services if digital tools and infrastructure will not be available.
The pandemic also had a strong impact on education and learning. Re-thinking education was already a topic on the agenda of many countries in order to respond to the realities of the jobs market in the 2020s. Besides the need to adapt methodology and pedagogical practices, many believe it is necessary to bring an interdisciplinary and applied approach to curricula with focus on science, technology, engineering and mathematics (STEM)[10], preferably also integrating arts (STEAM). In any case, the education system has been forced to quickly adjust to remote learning. Globally over 1.2 billion children are out of the classroom in 186 countries[11]. In Latin America schools are closed and around 154 million children between the ages of 5 and 18 are at home instead of in class[12]. Furthermore, access to school-related inputs is distributed in an unbalanced manner; wealthier students have access to internet and home-schooling while the poorer have not. Young people are losing months of learning and this will have long-lasting effects. The loss for human capital is enormous.
On the positive side, continuous e-learning became a trend and a necessity. Innovation and digital adaption gave rise to a wide-range of on-line courses. Millions of learners are upgrading their knowledge and skills in different domains through distance learning, whether through language and music apps, video conferences or software learning. Some are free others have to be paid for, but what is absolutely transformative is that access to knowledge became more democratic. Independently of age or field of interest, learners from different parts of the world can have access to prestigious universities or practical training. E-learning, where teaching is undertaken remotely and on digital platforms already existed, but demand has sharply increased during pandemic and this might be a point of no return.
Over these critical 9 months, there are growing signs that the 2020s will face a new set of challenges and life will not be back as usual. The future will be very different when compared to the recent past. Hope and fear are likely to co-exist for a certain time. There are new values, new lifestyles, new social behaviour, new consumption standards, and new ways of working and studying. The pandemic has imposed a deep ethical and moral re-assessment on society. This turning point is leading to a deep socio-economic renovation and hopefully to a more inclusive and sustainable society.
---
[2]https://www.diplomatic-press.net/ueber-uns/geschichte.html
[3]E. Dos Santos-Duisenberg (2013) – Tempo livre, lazer e economia criativa, Revista Inteligência Empresarial (37), Universidade Federal do Rio de Janeiro, Brazilhttp://www.epapers.com.br/produtos.asp?codigo_produto=2455
[4]https://www.un.org/development/desa/publications/world-population-prospects-2019-highlights.html
[5]https://www.ynharari.com/book/21-lessons-book/
[6]https://en.wikipedia.org/wiki/Center_for_Humane_Technology
[7]https://pec.ac.uk/policy-briefings/digital-culture-consumer-panel
[8]https://internetworldstats.com/stats.htm
[9]https://unctad.org/en/pages/PublicationWebflyer.aspx?publicationid=2466
[10]https://www.livescience.com/43296-what-is-stem-education.html
[11]https://www.weforum.org/agenda/2020/04/coronavirus-education-global-covid19-online-digital-learning/
[12]https://blogs.iadb.org/ideas-matter/en/pandemic-and-inequality-how-much-human-capital-is-lost-when-schools-close/