Staying on Course: Renewable Energy in the Time of COVID-19
Statement by Francesco La Camera, IRENA Director-General
In a short few weeks, much of the world has been shut down due to the novel coronavirus, COVID-19, which has crossed borders and oceans, rapidly devastating communities and livelihoods.
Decisions being taken now to address the social and economic impacts of the crisis come amid profound uncertainty about both the course of the pandemic and its long-term ramifications for societies across the world. The immediate priority remains to save as many lives as possible, bring the health emergency under control and alleviate hardship. At the same time, governments are embarking on the monumental task of devising stimulus and recovery packages. These are at a scale to shape societies and economies for years to come.
This response must align with medium- and long-term priorities. The goals set out in the United Nations 2030 Agenda and the Paris Agreement can serve as a compass to stay on course during this disorienting period. They can help to ensure that the short-term solutions adopted in the face of COVID-19 are in line with medium- and long-term development and climate objectives.
Stimulus and recovery packages can also accelerate the shift to sustainable, decarbonised economies and resilient inclusive societies. A coherent design approach is needed to secure political buy-in, business support and social acceptance. As the current crisis makes clear, we can no longer afford to make policy decisions and investments in isolation amid elaborately intertwined social, economic and environmental challenges.
The fundamentally economic, more than financial, nature of this crisis calls for a major state role in the response. This involves defining the strategies and initiating direct interventions for the way out. Expansionary budget policies may be envisaged to support this effort.
Stimulus and recovery measures in response to the pandemic must foster economic development and job creation, promote social equity and welfare, and put the world on a climate-safe path. By making the energy transition an integral part of the wider recovery, governments can achieve a step change in the pursuit of a healthy, inclusive, prosperous, just and resilient future.
Energy transitions are already underway in many countries. These transitions have become increasingly affordable because of forward-looking policy frameworks, ongoing innovations and falling technology costs for renewables. Solar photovoltaic (PV) and wind power have become the cheapest sources of electricity in many markets, with other renewable power sources poised to reach cost parity within a few years. In the power sector, renewables have dominated new capacity additions and increasingly outpaced fossil fuels for the past seven years. Last year alone, renewables accounted for nearly three quarters of global power capacity additions.
The economic fallout from the pandemic is far-reaching, with an adverse impact on many sectors including renewables. For many reasons, however, the impact may be different than in other economic sectors. Governments can turn to a renewables-based energy transition to bring a range of solutions at this difficult moment. Many renewable technologies can be ramped up relatively quickly, helping to revive industries and create new jobs.
Decentralised solutions tend to be comparatively labour-intensive. Adopting renewables can therefore create employment and boost local income in both developed and developing energy markets. Employment in the sector, which reached 11 million jobs worldwide in 2018, could quadruple by 2050, while jobs in energy efficiency and system flexibility could grow by another 40 million.
Decentralised technologies also allow for greater involvement by citizens and communities in energy decisions, with transformative social implications. Importantly, they offer a proven approach for remote health care in energy-poor communities and add a key element to the crisis response toolkit.
In the creation of future infrastructure, energy solutions aimed at scaling up renewables provide a safe and visionary strategic investment choice. Recovery measures could help to install flexible power grids, efficiency solutions, electric vehicle (EV) charging systems, energy storage, interconnected hydropower, green hydrogen and multiple other clean energy technologies. With the need for energy decarbonisation unchanged, such investments safeguard against short-sighted decisions and increased accumulation of stranded assets.
The latest oil price developments and the heightened unpredictability of returns on hydrocarbon investments make the business case for renewables even stronger. Current market dynamics could further weaken the viability of unconventional oil and gas resources and long-term contracts. The moment has come to reduce or redirect fossil-fuel subsidies towards clean energy without added social disruption.
Research and innovation are vital to keep improving the technologies and reduce the costs for sustainable energy. This is especially true in end-use sectors like transport, heating and cooling, as well as for enabling technologies such as energy storage and green hydrogen. Governments must embrace these forward-looking options to ensure that public policies and investment decisions reflect the true potential for low-carbon economic development.
These should be major considerations as policy makers put together recovery measures. A purely market-driven approach will not be adequate, either to respond to the immediate crisis or to mobilise longer-term investments. Governments will have to consider innovative approaches to secure financing at the required scale and speed. Clear long-term objectives, combined with targeted public investment and appropriate market incentives, will also enable the private sector to act swiftly and confidently.
While the current crisis has undoubtedly underlined global interconnections and strengthened the vision of a more resilient society at national and regional levels, it has also highlighted the vast differences in countries' circumstances and capacities. International co-operation is needed to tackle deeply embedded shortfalls and vulnerabilities, and crisis responses must reflect global co-dependency. Investments must be directed everywhere they are needed, including to the most vulnerable countries and communities.
This year was meant to be a turning point for climate and sustainable development, with 2020 marking the start of the decade of action. The unexpected pandemic, with its devastating consequences for communities and economies is upending plans, interrupting trends and testing assumptions. We are yet to see the contours of the post-COVID world.
The mounting loss of life is devastating, and the strain on communities and economies will require thoughtful and far-reaching strategies. A wider perspective is needed, viewing energy, society, economy and the environment as parts of a unique, holistic system.
The response must provide more than just a bail-out for existing socio-economic structures. Now, more than ever, public policies and investment decisions must align with the vision of a sustainable and just future. Such undertakings are certainly ambitious. But they are entirely achievable with a collective, co-ordinated response.
Greater investment in clean, secure and sustainable electricity systems amid Covid-19 crisis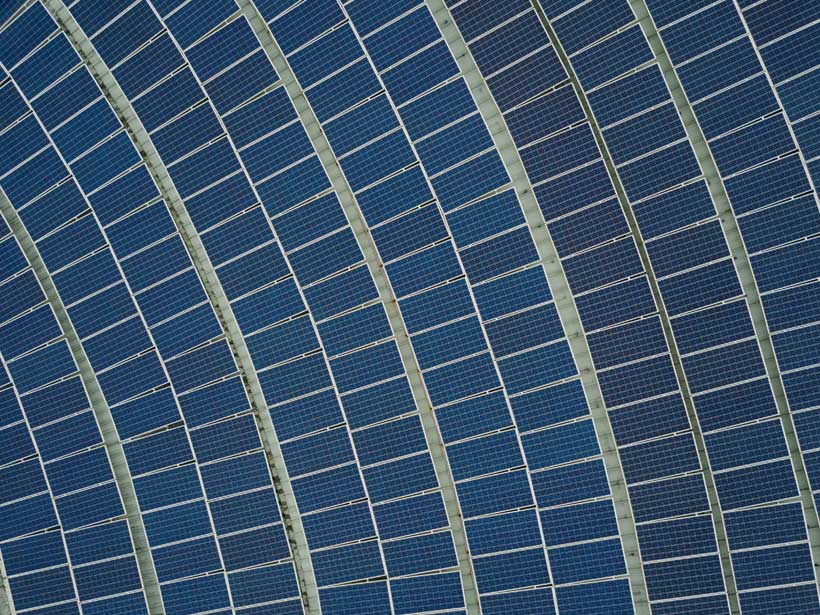 Energy ministers and electricity industry CEOs from around the world took part in a roundtable discussion today about the impact of the Covid-19 crisis on the electricity sector and the need to mobilise investments for secure and sustainable power systems. The high-level virtual meeting was co-hosted by the International Energy Agency and the Government of the United Kingdom.
The discussion focused on the implications of the Covid-19 crisis for investments in the power sector that are needed to support clean energy transitions, as well as the opportunities for international co-operation and collaboration. The participants recognised the critical importance of the electricity sector in the response to the Covid-19 pandemic to keep essential services running, hospitals open, and communication flowing. They applauded the efforts of electricity companies and their employees in keeping the lights on despite the health risks involved.
Participants included 11 government ministers and 9 company CEOs, representing 5 continents and 60% of the global electricity system. The discussion was co-chaired by Dr Fatih Birol, the IEA Executive Director, and Kwasi Kwarteng, the United Kingdom's Minister for Business, Energy and Clean Growth. The list of high-profile attendees and a link to the Chairs' Summary can be found below.
"Resilient electricity systems are vital for modern societies today and for a sustainable energy future, but they need much greater investment," Dr Birol said. "It was highly encouraging to see so many global energy leaders focused on this critical issue today. The IEA's World Energy Investment 2020 report this week highlighted that global investment in the power sector is set to fall 10% this year, compounding previous declines. The drop in investment in electricity grids, an essential but often overlooked part of the shift to cleaner energy, is set to be even steeper. Renewables like wind and solar won't be able to fulfil their great promise without robust infrastructure that reliably delivers the power they produce to consumers."
Today's roundtable discussion on electricity systems was one in a series leading up to the IEA Clean Energy Transitions Summit, which will take place on 9 July.
Deloitte Study: Navigating the Energy Transition from Disruption to Growth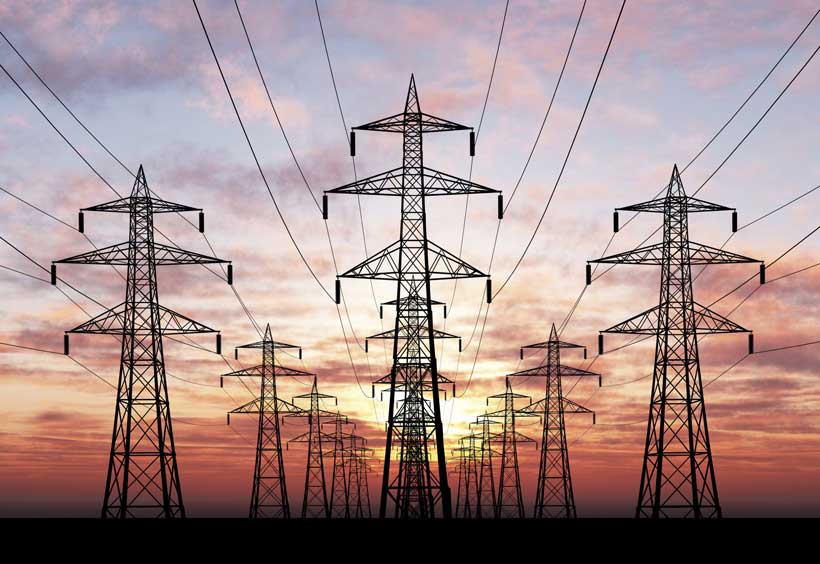 Despite current economic challenges, energy and industrial leaders are expected to remain committed to their long-term plans to reduce fossil fuel reliance.
Eighty-nine percent of executives surveyed across energy and industrial sectors reported already having or developing a strategy to reduce reliance on fossil fuels.
While a temporary pause in spending on some priorities and technologies is expected, as companies await a recovery, they are unlikely to be canceled completely.
Momentum for action on decarbonization, reinforced by growing consumer and stakeholder pressures, will likely not be compromised by present circumstances.
Why this matters
In the wake of the COVID-19 pandemic, oil price collapse, and increasingly challenged economy, many have questioned if the pace of the global energy transition has been disrupted and whether energy and industrial companies will remain committed to their decarbonization goals. Deloitte's "Navigating the energy transition from disruption to growth," report examines progress to date in the energy transition, the decisions management teams in the energy and industrial sectors are facing, and how the current economic environment could affect the transition's future trajectory. As part of this study, Deloitte surveyed 600 C-suite executives and other senior corporate leaders globally for their perspectives around low-carbon trends and strategies.
Energy transition remains a priority for energy and industrials
Despite the current economic challenges, the survey study findings suggest that energy and industrial leaders are expected to remain committed to an energy transition that they believe can help reduce costs, increase customer loyalty and make their companies more competitive.
Eighty-nine percent of surveyed executives (92% oil and gas, 92% power and utilities, 87% chemical, 87% industrials) reported their companies either already had a plan or were developing a strategy to reduce reliance on fossil fuels.
Across sectors surveyed, some of the top drivers of decarbonization included customer focus and digital technologies supporting energy efficiency (i.e., cost savings) and decarbonization.
More than 50% of the executives reported that meeting decarbonization reduction targets are tied to board and/or executive compensation.
Seventy-one percent of CEOs surveyed across industries said that the key benefit achieved from their plans for a lower-carbon future was to improve the environment.
While environmental benefits will likely be deemphasized as companies regain their footing through the economic crisis, reducing costs and maintaining a competitive position are expected to remain important even in the downturn.
Decarbonization a strategic imperative for oil and gas
The energy transition is having a mixed impact on the oil and gas sector, as decarbonization is expected to slow long-term oil demand growth. Most company leaders in this sector however appear to recognize this reality and are rethinking where and how they do business in a decarbonizing world. Many are making the energy transition a strategic priority, as evidenced from the survey results detailing the scale of plans and commitments in place.
Sixty-eight percent of surveyed CEOs indicated that the key component of their decarbonization strategy was a focus on low-carbon fuels, including natural gas.
Oil and gas executives cited consumer support and regulatory mandates including policy incentives, as the top drivers for the energy transition.
Almost half (49%) of oil and gas company respondents said they plan to switch to cleaner fuels or renewables in their facilities and field operations.
Further down the value chain, 57% of chemical executives reported that their company has invested in renewables to reduce emissions and waste.
More than half (56%) of oil and gas respondents indicated that plan metrics to reduce reliance on fossil fuels were tied to executive compensation.
When asked if a low-carbon future would have a positive, neutral, or negative impact on the future of their organization, over 60% surveyed said it would have a positive impact.
Technologies play key role in business climate goals
Survey respondents overwhelmingly cited technology as a key enabler of progress in the energy transition. While a near-term pause in spending on new technologies is expected, they are unlikely to be canceled completely as these investments help increase operational efficiency, reduce carbon emissions, and benefit companies in the long run.
Digital technologies that improve energy efficiency were ranked as the top priority for oil and gas (59%); and industrial products and construction (53%) executives surveyed.
Carbon-capture-utilization-and-storage (CCUS) and other carbon-reducing technologies were identified as a key component to emission reduction by oil and gas (54%); and chemicals and specialty materials (54%) surveyed leaders.
Nearly 70% of executives who reported that they have a sustainability strategy in place, cited digital technologies supporting sustainability and energy efficiency as the key driver.
Top accelerators to achieving decarbonization goals among oil and gas surveyed executives included partnerships; mergers and acquisitions; and organic investments.
COVID-19 Intensifies the Urgency to Expand Sustainable Energy Solutions Worldwide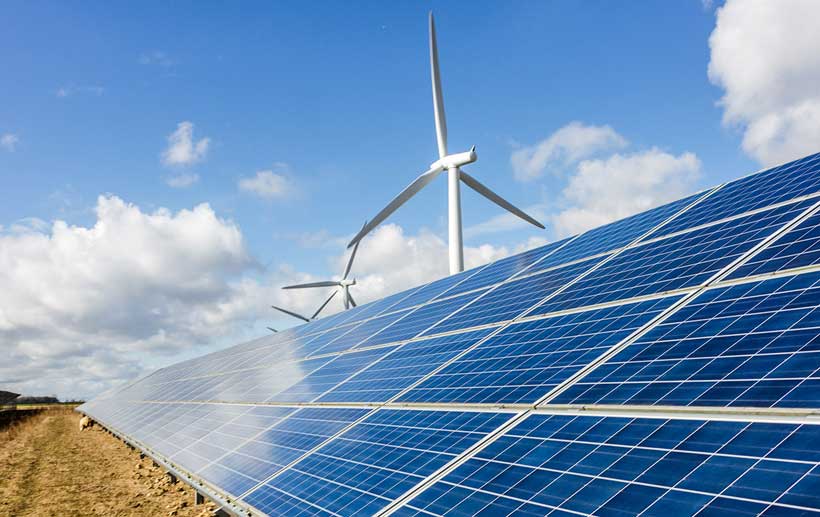 Despite accelerated progress over the past decade, the world will fall short of ensuring universal access to affordable, reliable, sustainable, and modern energy by 2030 unless efforts are scaled up significantly, reveals the new Tracking SDG 7: The Energy Progress Report released today by the International Energy Agency (IEA) the International Renewable Energy Agency (IRENA), the United Nations Statistics Division (UNSD), the World Bank, and the World Health Organization (WHO).
According to the report, significant progress had been made on various aspects of the Sustainable Development Goal (SDG) 7 prior to the start of the COVID-19 crisis. This includes a notable reduction in the number of people worldwide lacking access to electricity, strong uptake of renewable energy for electricity generation, and improvements in energy efficiency. Despite these advances, global efforts remain insufficient to reach the key targets of SDG 7 by 2030.
The number of people without access to electricity declined from 1.2 billion in 2010 to 789 million in 2018, however, under policies that were either in place or planned before the start of the COVID-19 crisis, an estimated 620 million people would still lack access in 2030, 85 percent of them in Sub-Saharan Africa. SDG 7 calls for universal energy access by 2030.
Other important elements of the goal also continue to be off track. Almost 3 billion people remained without access to clean cooking in 2017, mainly in Asia and Sub-Saharan Africa. Largely stagnant progress since 2010 leads to millions of deaths each year from breathing cooking smoke. The share of renewable energy in the global energy mix is only inching up gradually, despite the rapid growth of wind and solar power in electricity generation. An acceleration of renewables across all sectors is required to move closer to reaching the SDG 7 target, with advances in heating and transport currently lagging far behind their potential. Following strong progress on global energy efficiency between 2015 and 2016, the pace has slackened. The rate of improvement needs to speed up dramatically, from 1.7 percent in 2017 to at least 3 percent in coming years.
Accelerating the pace of progress in all regions and sectors will require stronger political commitment, long-term energy planning, increased public and private financing, and adequate policy and fiscal incentives to spur faster deployment of new technologies An increased emphasis on "leaving no one behind" is required, given the large proportion of the population without access in remote, rural, poorer and vulnerable communities.
The 2020 report introduces tracking on a new indicator, 7.A.1, on international financial flows to developing countries in support of clean and renewable energy. Although total flows have doubled since 2010, reaching $21.4 billion in 2017, only 12 percent reached the least-developed countries, which are the furthest from achieving the various SDG 7 targets.
The five custodian agencies of the report were designated by the UN Statistical Commission to compile and verify country data, along with regional and global aggregates, in relation to the progress in achieving the SDG 7 goals. The report presents policymakers and development partners with global, regional and country-level data to inform decisions and identify priorities for a sustainable recovery from COVID-19 that scales up affordable, reliable, sustainable and modern energy. This collaborative work highlights once more the importance of reliable data to inform policymaking as well as the opportunity to enhance data quality through international cooperation to further strengthen national capacities. The report has been transmitted by SDG 7 custodian agencies to the United Nations Secretary-General to inform the 2030 Agenda for Sustainable Development's annual review.
Key highlights on SDG7 targets
Please note that the report's findings are based on international compilations of official national-level data up to 2018 while also drawing on analysis of recent trends and policies related to SDG 7 targets.
Access to electricity: Since 2010, more than a billion people have gained access to electricity. As a result, 90 percent of the planet's population was connected in 2018. Yet 789 million people still live without electricity and despite accelerated progress in recent years, the SDG target of universal access by 2030 appears unlikely to be met, especially if the COVID-19 pandemic seriously disrupts electrification efforts. Regional disparities persist. Latin America and the Caribbean, Eastern Asia and South-eastern Asia are approaching universal access but Sub-Saharan Africa lags behind, accounting for 70 percent of the global deficit. Several large access-deficit countries in the region have electrification growth rates that are not keeping up with population growth. Nigeria and the Democratic Republic of Congo (DRC) have the largest deficits, with 85 million and 68 million unelectrified people, respectively. India has the third largest deficit with 64 million unelectrified people, although its rate of electrification outpaces population growth. Among the 20 countries with the largest access deficits, Bangladesh, Kenya, and Uganda showed the greatest improvement since 2010, thanks to annual electrification growth rates in excess of 3.5 percentage points, driven largely by a comprehensive approach that combined grid, mini grid and off-grid solar electrification.
Clean cooking: Almost three billion people remained without access to clean fuels and technologies for cooking, residing mainly in Asia and Sub-Saharan Africa. Over the 2010 to 2018 period, progress has remained largely stagnant, with the rate of increase in access to clean cooking even decelerating since 2012 in some countries, falling behind population growth. The top 20 countries lacking access to clean cooking accounted for 82 percent of the global population without access between 2014 and 2018. This lack of clean cooking access continues to have serious gender, health, and climate consequences that affect not only the achievement of SDG target 7.1, but also the progress towards several other related SDGs. Under current and planned policies, 2.3 billion people would still be deprived of access to clean cooking fuels and technologies in 2030. The COVID‑19 pandemic is likely to swell the toll of prolonged exposure of women and children to household air pollution caused by mainly using raw coal, kerosene or traditional uses of biomass for cooking. Without prompt action, the world will fall short of the universal cooking access goal by almost 30 percent. Greater access to clean cooking was achieved largely in two regions of Asia. From 2010 to 2018, in Eastern Asia and South-eastern Asia the numbers of people lacking access fell from one billion to 0.8 billion. Central Asia and Southern Asia also saw improved access to clean cooking, in these regions the number of people without access dropped from 1.11 billion to 1.0 billion.
Renewables: The share of renewables in the global energy mix reached 17.3 percent of final energy consumption in 2017, up from 17.2 percent in 2016 and 16.3 percent in 2010. Renewables consumption (+2.5 percent in 2017) is growing faster than global energy consumption (+1.8 percent in 2017), continuing a trend in evidence since 2011. Most of the growth in renewables has occurred in the electricity sector, thanks to the rapid expansion of wind and solar power that has been enabled by sustained policy support and falling costs. Meanwhile, the use of renewables in heating and transport is lagging. An acceleration of renewables across all sectors will be needed to achieve SDG target 7.2. The full impact of the COVID-19 crisis on renewables is yet to become clear. Disruption to supply chains and other areas risks delaying deployments of wind and solar PV. The growth of electricity generation from renewables appears to have slowed down as a result of the pandemic, according to the available data. But they so far appear to be holding up much better than other major fuels such as coal and natural gas.
Energy efficiency: Global primary energy intensity – an important indicator of how heavily the world's economic activity uses energy – improved by 1.7 percent in 2017. That is better than the 1.3 percent average rate of progress between 1990 and 2010 but still well below the original target rate of 2.6 percent and a marked slowdown from the previous two years. Specific metrics on energy intensity in different sectors indicate that improvements have been fastest in the industry and passenger transport sectors, exceeding 2 percent since 2010. In the services and residential sectors, they have averaged between 1.5 percent and 2 percent. Freight transport and agriculture have lagged slightly behind. Achieving SDG target 7.3 for energy efficiency will require the overall pace of improvement to accelerate significantly to around 3 percent a year between 2017 and 2030. But preliminary estimates suggest that the rate remained well below that level in 2018 and 2019, making an even more substantial increase in the coming years necessary to reach the SDG 7 target.
International financial flows: International public financial flows to developing countries in support of clean and renewable energy doubled since 2010, reaching $21.4 billion in 2017. These flows mask important disparities with only 12 percent of flows in 2017 reaching those most in need (least developed countries and small island developing states). To accelerate renewable energy deployment in developing countries, there is a need for enhanced international cooperation that includes stronger public and private engagement, to drive an increase of financial flows to those most in need – even more so in a post-COVID-19 world.