With COVID-19 we are dealing with an invisible stressor and the potentially traumatic threat of death to ourselves and our loved ones. Both of these are creating widespread feelings of anxiety and depression, and may in the long run, if we get the hundreds of thousands of deaths as potentially predicted, cause a new kind of post-traumatic stress in some, and complicated grieving in others. I've been involved in two similar-type traumatic stressors: one, the Chernobyl power plant explosion, a technological disaster spewing radioactive particles over a vast area of land, and the other involving nonstate terrorist actors killing some, while threatening to kill all, that may have lessons to teach us about how to psychologically cope better on an individual and national level with COVID-19. What can we learn from other similar stressors to brace and get through this one?
Terrorists – We Can Kill You Anywhere, at Any Time. The global COVID-19 threat is completely different, yet not totally unlike, than terrorists who, after successfully carrying out one spectacular attack or a campaign of attacks that are widely nationally or internationally broadcast, spread fear and anxiety throughout entire societies. It's not rational, really; terrorists who in reality only killed dozens somehow manage to convince entire populations that they can be killed at anytime, anywhere, and thus make us all fear.
What we learned with the terrorist threat is that the news media, particularly during and right after an attack, is deeply important – that it's crucial to have broadcasters who don't sensationalize and whip up the fear any more than is necessary to take wise precautions and leaders and spokespersons who instill trust and calm throughout the nation. We need to be able to turn to credible leaders to pass true and trustworthy information so that the population follows their instructions and doesn't begin to doubt and look for their own, often misguided, sources of information. We already have seen this with the couple who recently ingested a substance that President Trump touted as a potential cure for COVID-19, yet the form they took killed one of them.
Likewise, it's important for parents to realize that children are also viewing the news as well and are too young to make sense of it and are frightened by it. For instance, after 9/11, even children in Italy were reporting nightmares of planes crashing into their apartment buildings after viewing the planes of 9/11 hitting the twin towers in New York too many times, with too many heightened emotions. Similarly, I recently heard about one 3-year-old child who, after hearing too much scary COVID-19 news, began to ask his mother, "Are there viruses here in our home too?" Sometimes it's good to shut off the news when small children are around. These days, with Twitter also giving adults endless and frightening news, adults too may need to exercise self-discipline and not overload their emotional capacities.
Chernobyl: The Invisible Stressor of Radiation Poisoning
The Chernobyl disaster also gives us lessons about facing an invisible stressor, much like the COVID-19 virus that can't be seen by the naked eye, but can be lethal nonetheless. While many are frustrated by the lack of COVID-19 testing, all of us are inundated with the news of its highly contagious nature leading many to speculate about what may be in their futures if they too become infected. For instance, a mother in Europe told me her son had bronchitis and due to the restrictions had to have the doctor come to them. She relayed how the healthcare workers arrived fully suited to test her young toddler. While he tested negative, she could only imagine what might have happened if he tested positive. Would they have separated him from his mother and taken him to the hospital alone?
How many deaths will occur with family members unable to be at their loved ones' bedsides, unable to say goodbye? It haunts all of us when a loved one begins to cough or complain of any symptoms resembling those of COVID-19.
This is not unlike our experiences in 1997, when my husband was posted as U.S. Ambassador in Belarus, the former Soviet Union country hit hardest by the Chernobyl disaster, with most of the radioactive fallout landing on Belarusian territory. We had three young children with us and were naturally concerned about their being exposed. I wasn't the only one worried. It was 11 years after the disaster but the "Chernobyl necklaces" – scars crossing the throats of children who had developed thyroid cancer – were sobering reminders of the dangers that may still lurk in the food, soil and air. Mothers were terrified when their children sneezed or fell ill, fearing the worst – that they had been radiated and now had cancer. It's not unlike COVID-19 today with everyone wondering what they might touch, walk upon, or breathe that could bring the toxic death virus inside their bodies and homes. It's not irrational to have fears as we watch the fatality numbers growing and the predictions that hundreds of thousands may die.
In Belarus, the Chernobyl liquidators, brave men and women who had gone to shut down the nuclear reactor, some even working on the rooftop to build a giant sarcophagus to contain it, asked me to study their post-traumatic responses years after having been exposed to radiation, as some of their comrades had died of radiation poisoning afterwards. They all feared early deaths, cancers and some even had partners who didn't want to risk having children for fear of potential birth defects due to radiation mutations.
Studying their responses, I and others learned that the Chernobyl liquidators had all the classic symptoms of post-traumatic stress disorder [PTSD]. They had faced an event that threatened all of their lives, had learned of others dying horrific deaths in wards shuttered from public visits, and they as a result suffered extreme fear, anxiety and depression, and a sense of heightened arousal in their bodies. They suffered nightmares and found it difficult to sleep. They tried hard to avoid thinking or talking about the disaster, but often felt they could not and then resorted to drinking and other maladaptive methods of trying to calm themselves.
But the one thing they didn't suffer were flashbacks of the event. That was because they had faced an invisible stressor, something unlike other traumas, where the threat to life involves a painfully and overwhelmingly visible traumatic stressor, which is remembered over and over again after the event. Many PTSD survivors refer to these post-traumatic flashbacks, which repeatedly intrude into their everyday thoughts, as being like full-sensory films, in which they painfully relive the traumatic event with the sights, smells, sounds, tastes and sensations of the traumatic event still all intact – to be relived again in every gory detail.
There were no such traumatic flashbacks for the Chernobyl liquidators because their trauma was informational, and the stressor was invisible. Most had only learned later of the grave dangers they had undergone while being exposed to this invisible stressor of radiation. It is the same now for COVID-19 exposure. While as a collective society we are all exposed to the COVID-19 crisis, none of us know as individuals, until we fall ill, if we have been exposed and may die of it. But that doesn't stop our minds from conjuring up ill-fated futures with which to torture us. In the case of the Chernobyl liquidators, they experienced what I began to refer to as flash-forwards – traumatic images that played in their minds of falling ill with cancer, of dying early, or of being rejected by others, and these robbed them of their joy and caused them the same deep distress often seen in PTSD. In fact, I believe they had PTSD from the Chernobyl event, but with this one feature specifically different – the horror playing in their minds was not of a past event, but of a poisoned future.
So how can we as a collective society, and individually, deal with the stress and anxiety and potential trauma of COVID-19? First is to realize the stress and traumas may raise cortisol levels in our bodies and that we can do things to antagonize that. One is engaging in attachment behaviors that release oxytocin in our brains and bodies, a hormone that naturally antagonizes cortisol and lowers it. That's why you see toddlers who are exploring their worlds, when frightened, turning back to their parents for a reassuring gaze or vocalization, or even running back for a hug, to let them know the fear is not overwhelming and that they can carry on. It's a natural stress inhibitor to engage in attachment behaviors. Okay, so we can't hug and touch anymore, except in our immediate families, but a phone call, reaching out to others and knowing you are not facing this alone, and some laughter can be very strong medicine to keep stress levels in check, as can diverting your attention from the stressor by absorbing yourself in things that bring joy or take your thoughts elsewhere. Likewise, exercise is good.
While we don't want to dwell on the negative, we also need to face that some of us will lose loved ones, which is why we all must take social distancing seriously and try to minimize the number of losses. For those who do suffer losses, we can expect to see complicated grieving. We may not be able to be at the bedside or even enter the hospitals where our loved ones are treated, or be able to hold funerals and burials for some. This will inhibit grieving and we will have to find other ways to hold delayed memorials and to grieve with rituals that differ from those relied upon in the past.
But we also need to put our fears into perspective. When 9/11 happened, I was in Brussels and held stress debriefings for expats who feared for family members back home, about flights and about the next attack, which al-Qaeda had announced would be at NATO headquarters in Brussels in October. Government officials suddenly went to militarized workplaces, passing armed guards and tanks on their way into their offices and heard about real and fake anthrax arriving into many of the U.S. embassies around the world. They became terrified and started ruminating about their fears.
I told them to put it into perspective and asked how many had driven to the meeting we were holding? How many had partaken of the snacks served? Who dared to sit under the chandelier that might fall down and kill them if it dislodged from its hook in the ceiling? There are many ways to die and we generally block them all out. COVID-19 is making us acutely aware in these uncertain times of our own, and our loved ones', mortality. Aside from giving us a terrifying glimpse of our potential grim futures, it might also be a good thing.
Realizing that those around you, those you work with, those you interact with on a daily basis, your family members and even the strangers you pass never to see again are all mortal has the potential to instill deep terror inside. It also has the potential to make you a better human being, one filled with compassion and love for your fellow human traveler. We are all here only for a short time and this can be a time when we take the extra steps to be kind to one another and show love for all. COVID-19 is a pandemic of epic proportions but if we all refuse to give into fear and choose to respond with love and care it can also be a blessing in disguise.
Author's note: first published in Homeland Security Today
Sri Lanka's fight against LTTE terrorism: In retrospect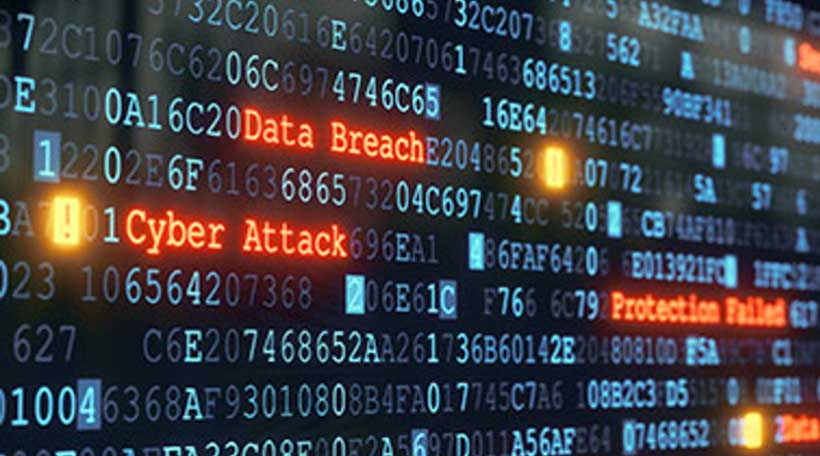 Authors: Ms. Nathasha Fernando and Ms. Ayodhya Krishani Amarajeewa
On the 19th of May 2020 Sri Lanka celebrated the National War Heroes Day and there was a surprise: Tamil Ealam Cyber Force attacking and defacing several government websites.
The Sri Lankan civil war between the Liberation Tigers of Tamil Ealam (LTTE) and Sri Lankan state ended in May 2009. The LTTE was known to the world as a 'terrorist group', 'insurgents', and alternatively as 'guerilla fighters'. A number of countries in the world has proscribed the LTTE as a terrorist organization especially following the 9/11 attacks in 2001 during which a global pledge was made to rid the world of terrorism. The Council of European Union pursuant toUNSC Resolution 1373/2001 formulated the European Union Terrorist List proscribing the LTTE as a terrorist organization up to date. In 2009, the LTTE was brutally annihilated by a resolute military assault by the Sri Lankan state armed forces. Although the LTTE were militarily annihilated, their ideology is promulgated in other ways through an extensive international diaspora and especially warfare in the cyber domain.
How Sri Lanka won the war
The failure of the peace-talks in 1990, 1995, and 2002 pointed out there was no way to fight against terrorism other than by military means. There were international commentators whom opined war could not be won militarily such as General A.S Kalkat and opposition leader Ranil Wikremasinghe who downplayed and mocked Sri Lanka's military victories against the LTTE. In 2007, Sri Lankan military victory at Thoppigala was belittled by Wikremasinghe as "nothing to crow about". Therefore with the election of Mahinda Rajapaksa as the president of Sri Lanka in 2005, appointment of Gotabhaya Rajapaksa as secretary of defense, and several notable military men to head Sri Lanka's tri-forces, the war was won to the dismay of the skeptics working against Sri Lanka's national interests.
Sri Lanka's military victory was the result of courageous leadership and a solid grand-strategy. Although 4 percent allocation of the GDP to defense strained fiscal resources, financial assistance was sought from Iran, Libya, Russia and Pakistan. European Union, US and Canada assisted diplomatically by proscribing LTTE as terrorists aiding the government to limit LTTE foreign financing. Sri Lanka's navy played a key role to cut of LTTE logistical lines and cripple the LTTE Sea Tigers. The intelligence wing of the military was also able to manipulate a defection from within LTTE internal ranks. The defector Karuna Amman was key to obtaining vital information on LTTE command structure and operations.
Tamil Ealam Cyber force
The LTTE political wing had been active even though the war ended in 2009. Sri Lankan government has been weak in countering the legitimacy of the LTTE claim of the Ealam, 'Tamil Homeland' in the cyberspace. The global Tamil community is one of the largest Diasporas in the world. The LTTE cyber strategy is to conduct "cyber-attacks", use cyberspace for amassing funds, and support ideological propaganda. The LTTE has attempted to deface and hack the government of Sri Lanka's websites several times. According to cyber security analysts, the virtual Elam that had been created by the post-war new generation of Tamils in exile are formulating new narratives of Ceylonese history portraying a government in exile; a different approach to reclaiming Ealam. Through websites such as www.tamilnation.org, www.eelam.com,www.tamilcanadian.com,www.tamileelamnews.com,www.tamileditors.com,www.eelamweb.com, and www.tamilnet.com content is aimed at redefining the notion of state and nation in a technocratic era. Some notable issues that are continuously represented in these website contents are government's continued militarization of North, accusations of war crimes, government denial of war crimes and issues that denigrate the image of Sri Lanka internationally.
A raucous Tamil diaspora
According to a study by The International Crisis Group, the interplay between diaspora Tamils and the LTTE is complex and misunderstood. As SharikaThiranagama points out "all tigers are Tamil, but not all Tamils are tigers". It was both state and LTTE violence that forced Tamils to seek political asylum abroad. These Tamils have a strong sense of victimization and injustice with guilt and shame for leaving Sri Lanka when their brethren fell in battle. These sentiments were manipulated by Prabhakaran in the 80s to establish links between LTTE cadres and Tamils in other countries who blended within Tamil communities in Malaysia, Thailand, Singapore, and India while bureaucracies' in Canada, Norway, Switzerland and Australia were infiltrated. Most funding was stopped by the government in 2009 with the arrest of KP-Selverasa Pathmanathan. Post war, the diaspora is still active and the real danger lies in how diaspora groups alter the history of Sri Lanka which misleads second and third generation of Tamils growing up in foreign countries to mistrust the Sinhalese.
Moving forward
In retrospect, the battle with virtual Ealam is the biggest and the most difficult war to win. It requires a national, regional and international cybersecurity strategy with experts working together. There are several national agencies for cyber security in Sri Lanka such as Information and Communication Technology Agency of Sri Lanka, Sri Lanka Computer Emergency Readiness Team Coordinating Centre and Air Force Cyber Operations Centre. The government's Cyber Security Strategy from 2019-2023 is aimed at countering cyber-attacks but much more needs to be done to create counter narratives to LTTE-driven ideology and narratives of virtual Eelam spread across the web and on social media.
This article is written by Ms. Nathasha Fernando and Ms. Ayodhya Krishani Amarajeewa.
How Assad's Atrocities Became a Powerful Motivator for Terrorist Recruitment
Authors: Anne Speckhard and Molly Ellenberg*
When one thinks of the recent conflicts in Syria, images of ISIS beheadings, enslavement of Yazidis and black flags flying on behalf of the establishment of the ISIS Caliphate loom front and center. Many around the globe also fear and abhor the idea of ISIS criminals returning home, anxious that they may not be imprisoned and continue their heinous criminal acts, or even if imprisoned, spread their hateful ideology at home.[1] In the world's collective consciousness, the Bashar al-Assad regime and its atrocities during the Syrian conflicts pale in comparison to ISIS' brutal reign of terror. Indeed, ISIS became one of the largest, richest and most lethal and brutal terrorist organizations of all time.
Yet in March 2020, the Syrian Network for Human Rights reported from its tally of civilian casualties in the Syrian uprising that 91.4 percent of those occurring up to 2020 were caused by the Assad regime and other parties supportive of the regime, including Iranian and Russian groups. The numbers of civilian casualties attributed to ISIS, however, dwarf in comparison to those committed by the Assad regime, adding up to only 2.2 percent of the total. While ISIS is rated as the group responsible for the second-largest number of civilian casualties in Syria, its raw numbers are few compared to Assad's.[2] This often overlooked fact actually explains much about terrorism and is a warning to us about how terrorist groups use humanitarian and conflict zones to recruit new members to their cause and engage them in terrorist violence.
Between 2015 and 2020, the lead author at the International Center for the Study of Violent Extremism [ICSVE] in-depth interviewed 239 male and female ISIS defectors, returnees, and imprisoned cadres, many who responded to calls from ISIS, rebel groups and the Syrian people themselves to come to their aid.[3] This in-depth research of ISIS cadres has allowed for examination of the specific influences, motivations, and sources of disillusionment these ISIS cadres experienced with ISIS as they relate to the Assad regime's actions. Specifically, the present investigation explores the impact of amateur Syrian videos depicting suffering civilians on the decisions of foreign fighters to travel to Syria to immediately or subsequently join ISIS, the prevalence and correlates of locals and foreign fighters citing anger at the Assad regime as a primary motivation for joining ISIS, and ISIS' contradictory involvement with the Assad regime as a source of disillusionment within ISIS ranks. Moreover, this policy paper looks in particular at the group of foreign fighters who traveled to Syria, initially out of a desire to fight the Assad regime, feeling that the Western world had abandoned the Syrian people. Looking at these aspects of influence and motivation for joining, will to fight and disillusionment as they relate to ISIS' and the Syrian people's portrayal of Assad's atrocities as well as ISIS' own actions leads to important insights into how humanitarian crises and conflicts are used by terrorist groups to draw in foreign fighters in particular, motivate them to fight, and keep them engaged in terrorism violence. It is critical to examine how foreign fighters in particular were manipulated by their emotional responses to the Syrian crisis and ultimately willingly joined or inadvertently fell into the ranks of ISIS, and also to examine what disillusioned them along these same topics, as doing so provides useful information and policy recommendations for avoiding similar non-responsiveness to future situations that terrorist groups, like ISIS, may be more than happy to exploit.
The failed Syrian Arab Spring in 2011 that devolved into armed conflict when Assad's forces began gunning down unarmed protestors, leading to riots, violent uprising and finally civil war, provided the perfect platform for ISIS to join the dozens of disparate rebel groups that arose in Syria to fight the Syrian regime and use events happening in Syria to strengthen their own terrorist organization. Indeed, Abu Bakr al-Baghdadi clearly foresaw in 2012, as he was rebuilding al-Qaeda in Iraq (which had been rebranded as the Islamic State in Iraq), the possibility of increasing the strength and ranks of ISI by attracting to his group the influx of foreign terrorist fighters flowing into Syria. He and his propagandists understood well that entering the Syrian conflict while presenting ISIS as defending Sunni Muslims under attack could be their grand play upon the existing al-Qaeda jihadist narratives already spread throughout the world, one which would become for ISIS a winning move to terrorist ascendancy.
Consistent with the propagandists' goals, as ISIS rose into power, most of Baghdadi's fighting forces were not native to Iraq and Syria. The earliest foreign terrorist fighters [FTFs] had been drawn to Syria first by the Free Syrian Army [FSA], al Nusra and the dozens of other groups operating there, as well as by the calls of ordinary Syrian civilians to come and help them. Before the end of 2014, when Baghdadi declared the Caliphate, approximately 15,000 FTFs from 80 countries had traveled to join the Syrian uprising,[4] many joining FSA and al Nusra. However, as ISIS rose in prominence, many of these FTFs later joined ISIS and, over time, FTFs and their families began streaming by the tens of thousands directly into the self-declared ISIS Caliphate, mounting to over 40,000 FTFs who ultimately traveled to Syria.[5]
Meanwhile, many of the rebel groups grew concerned about ISIS spies in their ranks and became suspicious of FTFs, imprisoning and sometimes even executing them. Likewise, groups like the FSA, who rejected the jihadist vision for Syria, saw the jihadist-minded foreign fighters as enemies to their nationalistic objectives. As such, foreign fighters in Syria found themselves subject to being hunted down, imprisoned and executed by previously welcoming rebel groups. ISIS, however, continued to welcome foreign fighters with open arms, inviting them to their shared vision of building an Islamic State in Syria and Iraq. ISIS' welcoming stance also provided safe haven for those, with or without this vision, who could no longer make their way through territories bordering Turkey held by hostile groups, which were necessary to cross to make their way back home. As ISIS portrayed itself as the protector of Sunni Muslims, and promoted their rapidly expanding Caliphate as one governed by the laws of Allah, portraying it as the new Islamic utopia, many who fell into, or willfully joined their ranks, did so believing ISIS to be offering the best remedy to the oppression caused by dictators like Assad.
Many of the early FTFs had watched scores of videos posted online, many recorded on mobile phones, of Syrian women and children calling out for help amidst rubble, following chemical attacks, or after experiencing the crimes of rape and torture. Covered in dirt and blood, these victims cried out to the Islamic ummah (global family of Muslims), "Muslims, Muslims of the world, where are you?"
In response to these heart-rending calls, many young Muslim men all over the globe became enraged at the world's seeming indifference and heeded the call, many having no initial intention to ever join a terrorist group.
In the Balkans, young men vividly recalled the horrors of the wars with Serbia and the foreign fighters who had come to their aid. Having grown up under war, these young men now wished to offer the same defense for Syrians. Likewise, first-, second-, and third-generation Muslims of immigrant descent, as well as converts, in Europe and North America were astounded and angered by world powers who seemed oblivious to Assad's atrocities against his own people. As President Obama drew his red line in Syria, but then failed to act, more young men around the world decided they would act in his stead.
In many countries, particularly in the Gulf and the Balkans, religious and even political leaders concerned about the growing atrocities in Syria began referring to the imperative to go to the aid of Syrians, yet their governments failed to take effective actions. As it increasingly appeared that no one was successfully responding to the pitiful calls of the besieged Syrians, Muslim youth around the globe increasingly felt that if world powers would not stand up for the defenseless Syrian people, they would. Many, therefore, believing the already popularized militant jihadist narrative about the obligation of Muslims to fight jihad, who moreover felt it was wrong, if not religiously forbidden, for them to remain living in relative comfort while their Islamic brothers and sisters in Syria suffered, became convinced that it was their duty to join the fight in Syria. This obligation to jihad, which had already been popularized by al Qaeda's propagandist Anwar al Awlaki coupled with the effect of Syrian civilian suffering was not lost on ISIS propagandists who also began to use the call to jihad to their advantage as they joined the Syrian civilians and rebel groups in calling foreigners to travel to Syria.
Not everyone who joined ISIS did so initially. Indeed, 21.2 percent of the male foreign fighters in our sample initially were members of another group before joining ISIS. Many of the early travelers to Syria entered during a time when the rebel groups were still operating chaotically and there was a great deal of overlap and cooperation among the groups. Joining any particular rebel group was often a matter of being guided by a local, family member, or friend who had come before, and also occurred by random chance. However, as the groups solidified, and particularly as they began infighting, shifting alliances often created situations where individuals chose, or were forced, to move from one group into another, with many foreign fighters moving to ISIS where they were welcomed rather than suspected or persecuted as spies or jihadists. Likewise, ISIS appeared to many to be the strongest group, as it was gaining significant swathes of territory and had accumulated the money to provide its fighters with salaries, top of the line, and often new, weaponry and spent a great deal of time indoctrinating them into the Islamic underpinnings arguing that ISIS was both capable and destined to build a utopian Islamic Caliphate.
Emotional Responses to Suffering Used to Influence Terrorist Travel
When examining the data from the 236 in-depth interviews of ISIS defectors, returnees, and imprisoned cadres interviewed by ICSVE between September 2015 and January 2020 (the sample containing 43 nationalities and 55 ethnicities and made up of 198 males and 38 females it), it emerges that 41.5 percent of the men and 7.7 percent of the women who traveled to Syria and Iraq were influenced to undertake such travel by watching amateur videos that moved them to take up arms or provide humanitarian aid in Syria. These respondents described to the researchers their emotions evoked by watching mobile phone videos of mothers crying over their dying children, calling out to the ummah for help. For many interviewees from the Balkans, these videos triggered visceral post-traumatic reactions from childhood memories of their war-torn countries and for others who had not grown up in war also triggered deep feelings of outrage over unanswered and unstopped injustice.
For example, 29-year-old Kosovar, Albert, recalls his emotional pain watching amateur Syrian videos, "I have seen quite similar torture when we were in the war with Serbia. We were also the victims of injustice." Albert felt compelled to act: "During the war in Kosovo, I was a child … there was no opportunity for me to be engaged in the war. But now I am getting older and I feel responsible to act. I could not just let it happen."
Bosnian 33-year-old Elvin also recalls the calls by religious authorities in the mosques who would "invoke the need for Bosnians, especially, to pay back for the foreign fighters who came in '91 and '92." Elvin recalls, "I watched [online] videos of Assad's troops killing people… We had memories of Arabs coming to fight for our cause; I felt I owed this."
Anger and Sadness over Assad's Atrocities as Motivations to Travel to Syria
Foreign fighters who traveled to ISIS were often motivated to do so by anger and sadness over Assad's atrocities toward his own people rather than affinity to ISIS's goals per se, as evidenced in this sample's responses, particularly among those who came early to the conflict zone. Indeed, 52.3 percent of this sample's interviewees reported being motivated by sadness and an urge to provide humanitarian aid. 57.5 percent of the foreign men and 30.8 percent of the foreign women in this sample of 236 stated that they traveled to Syria and joined ISIS with the goal of helping the Syrian people. These individuals, similar to those motivated by anger, were overcome with strong emotions upon seeing and hearing what Assad's regime was doing to its own people in Syria, while also being aware that prominent leaders were calling for action, yet world powers were failing to put a stop to Assad's offenses.
Zyad Abdul Hamid, a 35-year-old from Trinidad, expressed his feelings upon seeing Western leaders call for help for the Syrian people and feeling that if the Western powers failed to act, he personally could not: "I saw John McCain saying Syrians needed help. I was a Muslim and thought it's binding upon me to help." Zyad entered Syria in 2014 and claims he did not join any group initially: "I helped people buy clothes, stuff like this." Like many who became trapped in territory that ISIS controlled, Zyad Abdul Hamid then fell into the ranks of ISIS although he was also drawn to their claims to be building an Islamic Caliphate. He recalls, "the groups started fighting each other and we stayed low. After a while, Dawlah [ISIS] took the outside, took the borders." Zyad was both trapped and intrigued by ISIS's message, recalling, "They came around talking to us. I'm a Muslim. I wanted to know about Islamic law."
Humanitarian concerns were also a common motivating purpose among Western women who travelled to join ISIS. For instance, 46-year-old Canadian Kimberly Pullman, facing her own emotional crisis following a rape recalls deciding that it would be better to go help Syrian children as a nurse than stay mired in her suicidal state of mind. She remembers thinking, "If I was going to die at least I could die helping children […] I felt if I did something good it would overwrite the bad that had happened."[6]
Similarly, 23-year-old Belgian Cassandra recalls how her much older husband, who was already deeply embedded in ISIS, manipulated her emotions by showing her videos of the actions of the Syrian regime. She recalls, "He told me about Syria and showed me videos of the torture of Bashar. I was in pain, so I have to do something." Facing a difficult family situation at home, Cassandra left Europe at only 18 years old to join her French husband already living in Syria. Later she adopted three Syrian children, all Shia orphans, who many in ISIS felt should have been left to die. True to her helping nature, she sheltered them under the protection of her husband who had risen to become an emir in ISIS, in charge of making explosive-laden cars for suicide missions. While she had come to Syria with hopes of helping Syrians she now states that ISIS "will promise you peace and security. They didn't do anything. They want[ed a] so-called Islamic State, at the end they have been destroyed from everywhere." She laments, "Kids died, parents died, so many injured people…"
Anger, truly outrage over Assad's atrocities, was also a common motivator for traveling to Syria and joining ISIS. In our sample, 18.9 percent of the foreign fighter males attributed anger at the actions of Assad's regime and the rest of the world's inaction in response to him, as a strong motivation for travelling to Syria and ultimately joining ISIS.
36-year-old Canadian Abu Ridwan al Canadia states his motivation clearly and succinctly: "I was following the news and you can't basically sit by and not do anything." Abu Ridwan claims he was not there to join a terrorist group and had no initial interest in ISIS, stating, "I was there to fight the Syrian regime." Yet, he, like many foreign fighters drawn into the conflicts by humanitarian concerns, followed his group and pledged allegiance to ISIS only three months after arriving in Syria.
Will to Fight
While the reasons given for their willingness to engage in terrorist violence and fight for ISIS included wanting to establish the ISIS Caliphate, fear of ISIS punishments if they refused, fear of being captured or killed by the enemies of ISIS, along with a myriad of less often given reasons, a deep hatred of Assad formed the primary backbone for many ISIS cadres willingness to fight, particularly among foreign fighters. 9.1 percent (n=18) of the males in this sample stated that fighting Assad's regime was their primary motivation for going to battle. Of these, 16 were foreign fighters. Of the 16 FTFs who stated that fighting Assad was their primary motivation to fight, 31.3 percent (n=5) were from the Balkans. The others were from the United Kingdom (n=2), Morocco (n=2), and one FTF each was from Canada, Germany, Kazakhstan, Libya, Mauritania, Saudi Arabia, and Tunisia.
24-year-old UK Jack Letts recalls, "I came because of what Bashar was doing […] I believed they were Muslims and good to fight for an Islamic State, and fighting Assad." Jack also states that while he became totally disillusioned of ISIS and rejected them while living under their rule, he still, even in prison, retains his will to fight Assad.[7]
Abu Khalid, a 32-year-old German, also recalls being moved to come to Syria out of a deep sense of responsibility to fight Assad's regime. Similar to Jack Letts, Abu Khalid continues to view Assad as a war criminal that even now needs to be defeated. While Abu Khalid claims he would never again fight for ISIS, he admits that if the circumstance were supportive he would be willing to once again take up arms against Assad. He explains, "If I get out of prison, I could see going back to fight Bashar. For this I came, this war criminal."
Disillusionment with ISIS over its Dealings with Assad
Just as outrage and sadness over viewing Assad's atrocities had drawn many into Syria and ultimately into ISIS ranks, ISIS's cooperation with and failure to fight the Syrian regime also formed a significant source of disillusionment with ISIS. In this sample, 4.5 percent of the men reported being disillusioned by ISIS's failure to fight Assad and 1.5 percent of the men were disillusioned by ISIS's cooperation with Assad, namely ISIS's selling oil and grain to the regime.[8] While many more may have expressed the same, ISIS cleverly hid its dealings with the Assad government from most of its members.
Of the 11 men who said they were disillusioned by ISIS's failure to fight the Syrian regime or cooperation with it, seven were from Syria. This is likely due to the fact that Syrians were more likely to have much greater recognition of what was actually going on between ISIS and Assad's government. Syrian ISIS fighters who could speak Arabic were often privy to the oil and grain sales, as they were the people who allowed Assad's trucks to come and retrieve oil, or who guided the regime's engineers to work on the pumps and pipelines held by ISIS. In contrast, ISIS took full advantage foreign fighters who could not understand the language or knew the political lay of the land and routinely sent them to kill Sunni tribesman, for example, in the genocidal al Sheitat slaughter, telling them that these were not even Sunni Muslims. Of course, for those who later learned the truth, disillusionment also set in.
31-year-old Kosovar Abu Naim, recalls how he was quickly disillusioned in 2013 by what he saw in Syria explaining that the rebel groups, including ISIS, were absorbed with infighting rather than focusing on fighting Assad's forces, "There were too many groups involved. It's as though they had forgotten about the regime. They started positioning [for power] amongst themselves."[9]
27-year-old Swedish Abu Gibril also expresses his disappointment that ISIS didn't keep their focus on fighting the Syrian regime, "They tried to make an Islamic State, but there were many things they did that was not smart. Instead of attacking the Kurds they should attack the Syrian army."
Similarly, 33-year-old Abu Raqman of the UK explains, "I thought 100 percent they will win against Assad." He became disillusioned when he saw that ISIS was attacking in Europe instead. "Personally, I don't believe they should bring the war over there. The war is here [in Syria]. They should have focused on the biggest dictator here, not someone far away."
24-year-old American-born Hoda Muthana agrees that ISIS's actions outside of the active war with Assad's regime were one of many sources of disillusionment for her. "Two enemies attacking each other is understandable," she says, referring to ISIS fighting the regime. But she asks how those who served in ISIS's killing machine will ever be able to atone for all the civilians they killed, "How are you going to justify for the kids you killed, when we believe all children go to heaven?"[10]
Conclusion
For many who joined ISIS, the events happening in Syria and the failure of the world's leaders to stop Assad from cruelly killing and harming far more people than ISIS ever did created a massive whirlpool that pulled thousands of foreign fighters into travel across continents and oceans, many drowning themselves in terrorism as they sacrificed everything to come help their oppressed Muslims brother and sisters. A significant portion of these felt a personal responsibility to take up arms to fight Assad's regime, and they initially came with good intentions even though they later fell into the ranks of ISIS. For many of these, even after becoming totally disillusioned of the Islamic State's failed Caliphate, they continue in their hatred of Assad, so deeply that some would still be willing to take up arms once again to fight this war criminal. Likewise, while a large portion of ISIS members were disillusioned over time by the un-Islamic, corrupt and brutal nature of ISIS, some also found ISIS's failure to fight Assad and even to cooperate with his government by selling them oil and grain to be strong enough reasons for wanting to give up on ISIS.
These are all lessons for the world to learn about how terrorist groups are able to use humanitarian crises and conflicts to recruit, influence, motivate and engage youth to take up arms for a terrorist cause and also how a terrorist group, when dealing with corrupt war criminals, can also be delegitimized in the eyes of its potential recruits and existing members.
When dealing with terrorist group recruitment, policy makers need to be keenly aware that when deep injustices are occurring, particularly aimed at Muslims, and Western powers do little to nothing to stop them, it plays into an already widely distributed al-Qaeda, al-Shabaab, and ISIS militant jihadi narrative: that Muslims are oppressed, Islamic lands and people and the religion itself are under attack and the West is playing a role, if not actually behind the oppression and injustice. Moreover, the militant jihadist narrative of these terrorist groups teaches that Muslims themselves have an individual duty to fight jihad, to bring an end to such atrocities and to bring about justice for the Muslim ummah, who are, according to the militant jihadist narrative, supposed to be living under Islamic ideals and shariah law – even if that can only be obtained by raising arms to do so.
At this point in time, ISIS has been territorially defeated. Most ISIS foreign fighters were either killed, have fled the battleground, or are locked up at home, in Iraq, or in Syria.
Meanwhile, Assad remains both free and in power.
While the German authorities have recently arrested two key players among Assad's henchmen responsible for torturing countless Syrians,[11] until he and his entire leadership regime are brought to justice, the lessons to ordinary Muslims seeking justice is very clear: It may be necessary to resort to terrorist violence and join a terrorist group in order to defend the defenseless and to try to bring justice to a conflict zone that world powers appear willing to ignore.
While ISIS brought no defense, nor justice to the Syrian people, neither have the world powers.
Until youth who may be vulnerable to terrorist recruitment see and hear with their own eyes and ears that the West is willing to defend the defenseless and will enact justice, they will remain vulnerable to terrorist recruitment. These are important lessons for the future.
*Molly Ellenberg, M.A. is a research fellow at ICSVE. Molly Ellenberg holds an M.A. in Forensic Psychology from The George Washington University and a B.S. in Psychology with a Specialization in Clinical Psychology from UC San Diego. At ICSVE, she is working on coding and analyzing the data from ICSVE's qualitative research interviews of ISIS and al Shabaab terrorists, running Facebook campaigns to disrupt ISIS's and al Shabaab's online and face-to-face recruitment, and developing and giving trainings for use with the Breaking the ISIS Brand Counter Narrative Project videos. Molly has presented original research at the International Summit on Violence, Abuse, and Trauma and UC San Diego Research Conferences. Her research has also been published in the Journal of Child and Adolescent Trauma. Her previous research experiences include positions at Stanford University, UC San Diego, and the National Consortium for the Study of Terrorism and Responses to Terrorism at the University of Maryland.
[1] Al Jazeera. "Finland's Foreign Minister Faces Probe over Syria Repatriations." News | Al Jazeera. Al Jazeera, February 19, 2020. https://www.aljazeera.com/news/2020/02/finland-foreign-minister-faces-probe-syria-repatriations-200219161057275.html.; Guy, Jack, James Frater, and Sarah Dean. "Norway's Governing Coalition Collapses over ISIS Repatriation." CNN. Cable News Network, January 20, 2020. https://www.cnn.com/2020/01/20/europe/norway-government-collapse-isis-intl/index.html.
[2] Syrian Network for Human Rights. (2020, March). Retrieved from http://sn4hr.org/
[3] Speckhard, Anne, and Molly D. Ellenberg. "ISIS in Their Own Words: Recruitment History, Motivations for Joining, Travel, Experiences in ISIS, and Disillusionment over Time–Analysis of 220 In-depth Interviews of ISIS Returnees, Defectors and Prisoners." Journal of Strategic Security 13, no. 1 (2020): 5.
[4] Foreign fighters flow to Syria. (2014, October 11). Retrieved from https://www.washingtonpost.com/world/foreign-fighters-flow-to-syria/2014/10/11/3d2549fa-5195-11e4-8c24-487e92bc997b_graphic.html
[5] Richard Barrett, "Beyond the Caliphate." New York, NY: The Soufan Center (2017).
[6] Speckhard, Anne (March 31, 2020). Kimberly Pullman: A Canadian Woman Lured Over the Internet to the ISIS Caliphate. Homeland Security Today.
[7] Speckhard, Anne. "British-Born Jack Letts Discusses Mental Illness and His Path to ISIS." Homeland Security Today, November 25, 2019. https://www.hstoday.us/subject-matter-areas/counterterrorism/british-born-jack-letts-discusses-mental-illness-and-his-path-to-isis/.
[8] Speckhard, Anne, and Ahmet S. Yayla. "ISIS revenues include sales of oil to the al-Assad regime." ICSVE Brief Reports (2016).
[9] Speckhard, Anne. "The Call to Jihad," April 28, 2018. https://www.icsve.org/the-call-to-jihad/.
[10] Speckhard, Anne, and Ardian Shajkovci. "American-Born Hoda Muthana Tells All About Joining ISIS and Escaping the Caliphate." Homeland Security Today, April 23, 2019. https://www.hstoday.us/subject-matter-areas/terrorism-study/american-born-hoda-muthana-tells-all-about-joining-isis-and-escaping-the-caliphate/.
[11] Karadsheh, Jomana. "Germany Opens Landmark Trial of Syrian Regime Officers Accused of Crimes against Humanity." CNN. Cable News Network, April 23, 2020. https://www.cnn.com/2020/04/23/middleeast/syria-germany-trial-intl/index.html.
Author's note: first published in Homeland Security Today
Delegitimizing ISIS and Militant Jihadist Ideologies May Also Require Addressing Anti-Western Biases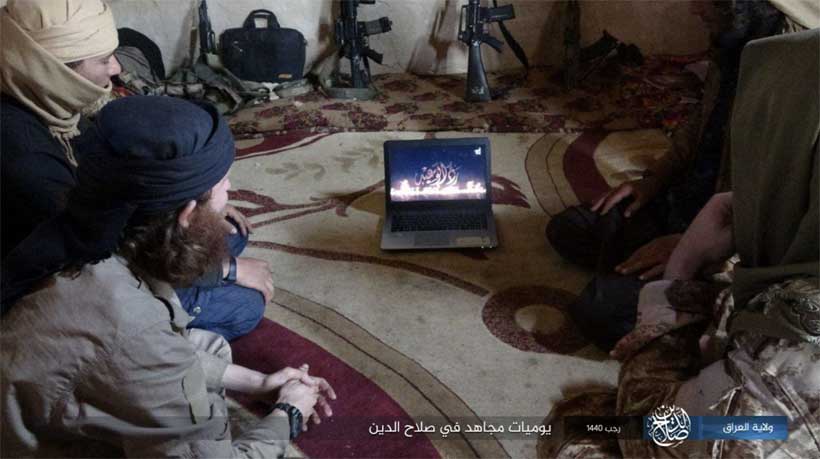 Authors: Anne Speckhard and Molly Ellenberg*
When ISIS was defeated territorially, there was a significant decrease in the online propaganda output for which they became notorious and which helped them to attract an unprecedented 40,000 foreign terrorist fighters to wage jihad and live under the Caliphate in Syria. Nevertheless, they still manage to reuse years of product produced in their heyday as well as continue to produce videos and recruit online from hidden safe havens in Iraq and Syria. Thus, the logical next phase of fighting ISIS is not attacking militarily, but also digitally taking them out. Some of the ways of doing that are already being accomplished by Facebook, Twitter and other mainline platforms using machine-run algorithms to enforce terrorist propaganda takedown policies and by militaries who attack their safe havens and means of continuing to broadcast their messages of hate. However, there is also the need to delegitimize terrorist groups and their virulent ideologies so that they find it much harder to gain traction with their intended audience of potential recruits. In doing so we are finding in our analysis of Facebook comments to anti-ISIS counternarrative campaigns evidence that it may be necessary not only to work to delegitimize terrorist groups but also to work to repair views of, and trust in, Western powers at the same time, as the two appear to be intertwined – something that groups like ISIS are all too eager to exploit.
Counternarratives have been put forth as a potentially useful technique for fighting ISIS online, but many efforts to produce online counternarratives against ISIS, often produced by government entities, have proven ineffective due to their inability to resonate with viewers in the same emotionally evocative and deep-seated way that the terrorist propaganda does. In this vein, the International Center for the Study of Violent Extremism [ICSVE] has created over 175 counternarrative videos, taken from a collection of interviews with 239 ISIS prisoners, returnees and defectors, translated and subtitled in 27 languages, each of which features a speaker who actually lived in ISIS and either returned to their home countries, defected from ISIS, or were imprisoned. These speakers' stories mirror the poignant nature of ISIS's propaganda, telling, sometimes with tears in their eyes, of believing the ISIS recruitment lies, but then ending up watching their families die, seeing innocent people being executed, or being tortured themselves for breaking the most minor and arbitrary rule. The speakers focus on the ways that ISIS lied to them and manipulated their deepest desires to serve Islam while twisting and misusing sacred Islamic scriptures, and eventually ruined their lives.
ICSVE's project, called Breaking the ISIS Brand – the ISIS Defectors Interviews Project, focuses on capturing the voices and emotions of credible defectors and imprisoned cadres. The footage used in the videos, other than the film of the speakers themselves, is taken from actual ISIS propaganda to illustrate the speaker's story, which makes a direct contradiction to the terrorist narrative, effectively turning ISIS propaganda back on itself. At the end of the videos, which are titled with pro-ISIS names in order to capture the attention of viewers seeking ISIS videos, the speakers give advice to others who may be thinking of joining ISIS, forcefully denouncing the group. ICSVE's counternarrative videos have been used by law enforcement professionals, religious leaders, and non-governmental organizations in face-to-face interactions in Kyrgyzstan, the Netherlands, Belgium, Jordan, Iraq and elsewhere as part of robust countering violent extremism programs. Likewise, participants in ICSVE-led focus groups as well as one imprisoned ISIS terrorist emir in Iraq have also reported (or in the case of the emir, was observed) being deeply moved by the content of the videos.
ICSVE has also run over 100 Facebook campaigns in multiple languages crossing multiple continents to reach the same audiences from which ISIS tries to recruit. While quantitative metrics provide important insight into the success of the counternarratives, qualitative analysis of the comments on the videos have also allowed ICSVE to determine the emotional resonance of the counternarratives. This article examines comments on ICSVE's counternarrative videos in Facebook ad campaigns running from Dec. 3 to Dec. 31, 2019, in local languages in Iraq, Jordan, Tunisia, Kosovo, Bosnia, Albania, Montenegro, and Saudi Arabia.
While not every viewer comments, those who do can be assumed to be engaged with the content of the video, which is a positive sign for using counternarratives. Very few comments on the counternarrative videos used in these campaigns expressed a positive view of ISIS; those who did typically called the speaker a liar or simply accusing ICSVE of lying, such as one commenter from Tunisia who wrote, "WTF I just watch and why the fuck is it keep coming in as a suggestion get the fuck outta here ain't nobody got time for your bullshit" [sic]. On the other side of the spectrum, an Iraqi commenter clearly held a positive view of ISIS, writing in Arabic, "Raise the Lord of ISIS." A viewer from Montenegro commented in Croatian, "Mockery! This is what the West does," suggesting either that he did not believe the content of the video and implying that the counternarrative was part of a greater Western effort to discredit ISIS, or that ISIS was created by the West to make a mockery of Islam. Another Bosnian commenter suggested turning ISIS's cruel punishments back on the speaker, writing, "While he was killing, he was a hero. Now that he's trapped he becomes a coward, I suggest beheading him."
Researchers testing these counternarratives in face-to-face interactions and focus groups notice that the speaker is almost always seen by the viewers as credible. However, online viewers often attack the credibility of the speaker as way of expressing anger over some aspect of what is being portrayed or over what they surmise is behind the counternarrative. For instance, some commenters took the counternarrative and speaker having been from their country as an insult to their national pride and thus suggested that they did not find the speaker credible. These commenters then spoke rather in defense of their own country rather than in defense of ISIS. One wrote in Croatian, "Hell, there are no ISIS terrorist in Bosnia! Fuck you, America!," while a Tunisian viewer wrote, "The is falsification Tunisia is far from being the land of extremism we are by far the most tolerant open minded Arab country we do not discuss "Jihad" in the streets we don't even discuss religion that much and those who went to Syria to kill their brothers are no longer welcomed they are a threat to our national security these imbeciles have no no rights and are not entitled to anything." [sic]
Some commenters simply posted straightforwardly negative comments about ISIS, such as a commenter on the video shown in the Balkans, who wrote, "Every ISIS fighter should be executed and burned!" as well as commenters from Tunisia, who wrote, "U deserve nothing but a bullet a dirty one" [sic] and "We, Tunisian people , don't want these rats infesting our country ..they are NOT welcomed here . and we will chase them one by one out of our streets. may they rot in ISIS's hell.." [sic]. Notably, one anti-ISIS commenter wrote not in negative terms toward ISIS members, but rather in constructive terms. The man wrote in Bosnian, "I would love to work in Kurdistan, not for faith but for justice." All of the aforementioned comments demonstrate the ability of these counternarrative videos to evoke strong emotions and to engage viewers enough to comment and even sometimes engage in discussions with other commenters on Facebook, which is a very good sign regarding their effectiveness.
Many comments were neither straightforwardly positive nor negative, as they referenced the conspiracy theory that America and Israel created ISIS. Such comments can be classified as anti-ISIS but are certainly not endorsing non-violence or moderation and thus deserve further attention. One Jordanian commenter wrote, "Terrorism is an American and Zionist made even with different names. Daesh [ISIS] is lying. American Russian Jewish made. What the Americans did in Iraq is double double of what Daesh did." The same commenter also suspected that ICSVE was a part of the conspiracy: "This is made by the westerners to destroy Arab countries for the sake of those monkeys and pigs Zionists." Another Jordanian wrote, "The Zionist occupation is terrorism," though he also acknowledged, "This is the first time for me to hear about Daesh that way," indicating that the counternarrative video did introduce a new and interesting viewpoint, even if the commenter did not fully agree with that viewpoint. An Iraqi commenter, who viewed the same counternarrative as that shown in Jordan, doubted that the speaker did not commit more atrocities as part of ISIS while also broaching the topic of the anti-Zionist and anti-Western conspiracy, conflating all his perceived enemies as being part of Daesh: "Who says you didn't kill or destroyed houses, you all are not honorable neither European, American, Israeli, Iranian you all Daesh." Another Iraqi posted a cartoon of a pig bearing the Turkish flag, with piglets labeled in Arabic as Liberation Levant, Daesh, Al Nusra Front, Mohamed Al Fatih, Syrian Coalition, and Al Fatih Brigade suckling at its teats, suggesting with a degree of plausibility that the militant groups fighting in Syria who are overtly jihadist and who carry out jihadist crimes while calling out their slogans were birthed by and dependent on Turkey and not truly fighting for the rights of the Syrian people.
Although the conspiracy theory that Israel and the West created ISIS is more prevalent in Arab countries, commenters in the Balkans also indicated their support for the theory, although they mentioned Israel far less often than Tunisians, Iraqis, and Jordanians did, perhaps because Israel is seen as less of a threat for them. One commenter in Kosovo wrote, "ISIS is Russian organization mercenaries…!!! Many of them didn't know why are what they fuckin doing…!!," [sic] while another wrote, "ISAL [sic] is American killing army supported by money from NATO protection racket. Mafia!."
Comments of this anti-Western and anti-Israeli nature have also been written on prior Facebook ad campaigns featuring other ICSVE counter narrative videos run earlier in 2019 and 2018. For instance, one Iraqi commenter wrote: "This is what you have done to my city and our people […] so that they facilitate something you've prepared which is a plan made by Israel, America, and Europe and it's one the Cold War's threads between the Soviet Union and America… do you think we're not aware of your deeds […] we will expose all your plans […]"
Another commenter in Iraq wrote, "What Muslims, these are Jews that pretend to be Muslim to distort Islam, conspire and separate between Muslims for the sake of tearing Mohammed's nation," while another claimed, "The source of terrorism is Turkey." A Jordanian commented that ISIS is "an American industry distorting the minds of the Arab-Islamic generation to eliminate Islam gradually, there is no God but Allah, Muhammed is the messenger of Allah," and another wrote, "America is the godfather of terrorism."
An important issue for consideration is that few of the comments on the ads were specifically pro-ISIS, but a large portion of the comments related to a perspective that is not oriented toward nonviolence, posing a difficult question: Is the view that ISIS was created by Western forces one that ought also to be challenged or left alone, given that people who hold it are extremely unlikely to join ISIS? Or does it simply create space for new terrorist organizations as well as established anti-Western groups such as al-Qaeda to recruit new members?
In addition to their significantly better social media machine, ISIS's concrete, tangible ideology was a key deviation from al-Qaeda that likely contributed to the exponentially higher numbers of FTFs joining ISIS than al-Qaeda. However, ISIS's loss of territory may be used as evidence that the Caliphate is, as al-Qaeda posits, a distant goal. Furthermore, propagation of the conspiracy, either purposefully or inadvertently through comments on counternarratives, that ISIS was created by Israel and Western powers to destroy Islam from within may also provide fodder for groups like al-Qaeda, which focus on targeting the "far enemy" while proselytizing to Muslims who do not adhere to their form of radical fundamentalism.
Previous studies of anti-American comments have put forward several explanations as to why these conspiracy theories have gained traction predominantly, but not exclusively, in the Arab world. The authors of one study suggested that the United States tends to be an archetype for a global power interfering in the Middle East, making Anti-American sentiments less about Americans and American society and more about global meddling in the affairs of Iraqis and Syrians. This hypothesis is supported by the presence of statements also made against Saudi Arabia and Iran in the comments on videos shown in Jordan, Iraq, and Tunisia. Both Saudi Arabia and Iran have waged proxy wars in the region, often by funding sectarian militias. It is notable that commenters in the Balkans expressed anti-Russian sentiments, seemingly replacing Saudi Arabia and Iran with Russia as the more proximal global power of which to be wary, this particularly in light of Russian support for Serbian aggression in the last wars fought there. This fear was also legitimized by a recent report from the European Council on Foreign Relations concluding that Russia may intend to use the Balkans as a political bargaining chip with the European Union and North Atlantic Treaty Organization. Arguably, Turkey, Iran, and Saudi Arabia have used Iraq, Syria, and other smaller Middle Eastern countries for similar purposes.
The anti-Israel comments, though sometimes linked with anti-Western and anti-American comments, however, cannot be placed in the same category and likely reflect societal-wide views and widespread anger in these Middle Eastern countries about Israel. Although there is evidence that Israel engages in covert operations in the region, that the country and its people are viewed in many comments as symbols of meddling global powers equal to the United States, Russia, or even Saudi Arabia and Iran is alarming. This likely reflects longstanding Middle Eastern anger against Israel over the Palestinian issue as well as views of Israel's inflated power in the region, particularly following military defeat by Israel of some in the region coupled with anger over strong U.S. support for Israel. The anti-Israeli sentiments and the theory that Israel created ISIS to sow division among Muslims found in many of the comments appears to be a reflection of mainstream Middle Eastern society in which this view of equating ISIS with Zionism and eloquently claiming that ISIS was created by Israel is also spread in scores of online blog posts and opinion pieces. One commentator echoed these same statements: "Israel has plotted and conspired against Arab states in the region, playing sectarian and tribal tensions to generate instability." He continued, "The fact that ISIS has not moved against Israel and instead focused on killing Muslims says a lot about this organization's real mission." The same question was also echoed in ICSVE's interviews of ISIS members, some who asked their leaders why the group was not first attacking Israel before fighting Middle Eastern powers and attacking Western targets. Other online articles widely circulated in the Middle East also express the view that ISIS and Zionism are essentially the same ideology. It is likely the societally wide spread of such beliefs may underly the presence of anti-ISIS views mixed together with anti-Israel views stated in these Facebook comments. Moreover, it is interesting that the same thought process of likening ISIS's ideology to Zionism has also been used by ISIS members and supporters to justify their actions and characterize people who support Israel and oppose ISIS as Islamophobic.
It's very important to continue to work to delegitimize groups like ISIS and al-Qaeda through counternarrative campaigns and to debunk their ideology promoting militant jihad, "martyrdom," hijrah (migration to lands ruled by shariah) and building a Caliphate even by violent means. However, this analysis of comments made to a series of anti-ISIS Facebook campaigns reveals the need to also consider how to address anti-Western sentiments found in those who are willing to oppose ISIS, as these views are all too often twisted to garner support for militant jihadist groups.
*Molly Ellenberg, M.A. is a research fellow at ICSVE. Molly Ellenberg holds an M.A. in Forensic Psychology from The George Washington University and a B.S. in Psychology with a Specialization in Clinical Psychology from UC San Diego. At ICSVE, she is working on coding and analyzing the data from ICSVE's qualitative research interviews of ISIS and al Shabaab terrorists, running Facebook campaigns to disrupt ISIS's and al Shabaab's online and face-to-face recruitment, and developing and giving trainings for use with the Breaking the ISIS Brand Counter Narrative Project videos. Molly has presented original research at the International Summit on Violence, Abuse, and Trauma and UC San Diego Research Conferences. Her research has also been published in the Journal of Child and Adolescent Trauma. Her previous research experiences include positions at Stanford University, UC San Diego, and the National Consortium for the Study of Terrorism and Responses to Terrorism at the University of Maryland.
Author's note: first published in Homeland Security Today