With COVID-19 we are dealing with an invisible stressor and the potentially traumatic threat of death to ourselves and our loved ones. Both of these are creating widespread feelings of anxiety and depression, and may in the long run, if we get the hundreds of thousands of deaths as potentially predicted, cause a new kind of post-traumatic stress in some, and complicated grieving in others. I've been involved in two similar-type traumatic stressors: one, the Chernobyl power plant explosion, a technological disaster spewing radioactive particles over a vast area of land, and the other involving nonstate terrorist actors killing some, while threatening to kill all, that may have lessons to teach us about how to psychologically cope better on an individual and national level with COVID-19. What can we learn from other similar stressors to brace and get through this one?
Terrorists – We Can Kill You Anywhere, at Any Time. The global COVID-19 threat is completely different, yet not totally unlike, than terrorists who, after successfully carrying out one spectacular attack or a campaign of attacks that are widely nationally or internationally broadcast, spread fear and anxiety throughout entire societies. It's not rational, really; terrorists who in reality only killed dozens somehow manage to convince entire populations that they can be killed at anytime, anywhere, and thus make us all fear.
What we learned with the terrorist threat is that the news media, particularly during and right after an attack, is deeply important – that it's crucial to have broadcasters who don't sensationalize and whip up the fear any more than is necessary to take wise precautions and leaders and spokespersons who instill trust and calm throughout the nation. We need to be able to turn to credible leaders to pass true and trustworthy information so that the population follows their instructions and doesn't begin to doubt and look for their own, often misguided, sources of information. We already have seen this with the couple who recently ingested a substance that President Trump touted as a potential cure for COVID-19, yet the form they took killed one of them.
Likewise, it's important for parents to realize that children are also viewing the news as well and are too young to make sense of it and are frightened by it. For instance, after 9/11, even children in Italy were reporting nightmares of planes crashing into their apartment buildings after viewing the planes of 9/11 hitting the twin towers in New York too many times, with too many heightened emotions. Similarly, I recently heard about one 3-year-old child who, after hearing too much scary COVID-19 news, began to ask his mother, "Are there viruses here in our home too?" Sometimes it's good to shut off the news when small children are around. These days, with Twitter also giving adults endless and frightening news, adults too may need to exercise self-discipline and not overload their emotional capacities.
Chernobyl: The Invisible Stressor of Radiation Poisoning
The Chernobyl disaster also gives us lessons about facing an invisible stressor, much like the COVID-19 virus that can't be seen by the naked eye, but can be lethal nonetheless. While many are frustrated by the lack of COVID-19 testing, all of us are inundated with the news of its highly contagious nature leading many to speculate about what may be in their futures if they too become infected. For instance, a mother in Europe told me her son had bronchitis and due to the restrictions had to have the doctor come to them. She relayed how the healthcare workers arrived fully suited to test her young toddler. While he tested negative, she could only imagine what might have happened if he tested positive. Would they have separated him from his mother and taken him to the hospital alone?
How many deaths will occur with family members unable to be at their loved ones' bedsides, unable to say goodbye? It haunts all of us when a loved one begins to cough or complain of any symptoms resembling those of COVID-19.
This is not unlike our experiences in 1997, when my husband was posted as U.S. Ambassador in Belarus, the former Soviet Union country hit hardest by the Chernobyl disaster, with most of the radioactive fallout landing on Belarusian territory. We had three young children with us and were naturally concerned about their being exposed. I wasn't the only one worried. It was 11 years after the disaster but the "Chernobyl necklaces" – scars crossing the throats of children who had developed thyroid cancer – were sobering reminders of the dangers that may still lurk in the food, soil and air. Mothers were terrified when their children sneezed or fell ill, fearing the worst – that they had been radiated and now had cancer. It's not unlike COVID-19 today with everyone wondering what they might touch, walk upon, or breathe that could bring the toxic death virus inside their bodies and homes. It's not irrational to have fears as we watch the fatality numbers growing and the predictions that hundreds of thousands may die.
In Belarus, the Chernobyl liquidators, brave men and women who had gone to shut down the nuclear reactor, some even working on the rooftop to build a giant sarcophagus to contain it, asked me to study their post-traumatic responses years after having been exposed to radiation, as some of their comrades had died of radiation poisoning afterwards. They all feared early deaths, cancers and some even had partners who didn't want to risk having children for fear of potential birth defects due to radiation mutations.
Studying their responses, I and others learned that the Chernobyl liquidators had all the classic symptoms of post-traumatic stress disorder [PTSD]. They had faced an event that threatened all of their lives, had learned of others dying horrific deaths in wards shuttered from public visits, and they as a result suffered extreme fear, anxiety and depression, and a sense of heightened arousal in their bodies. They suffered nightmares and found it difficult to sleep. They tried hard to avoid thinking or talking about the disaster, but often felt they could not and then resorted to drinking and other maladaptive methods of trying to calm themselves.
But the one thing they didn't suffer were flashbacks of the event. That was because they had faced an invisible stressor, something unlike other traumas, where the threat to life involves a painfully and overwhelmingly visible traumatic stressor, which is remembered over and over again after the event. Many PTSD survivors refer to these post-traumatic flashbacks, which repeatedly intrude into their everyday thoughts, as being like full-sensory films, in which they painfully relive the traumatic event with the sights, smells, sounds, tastes and sensations of the traumatic event still all intact – to be relived again in every gory detail.
There were no such traumatic flashbacks for the Chernobyl liquidators because their trauma was informational, and the stressor was invisible. Most had only learned later of the grave dangers they had undergone while being exposed to this invisible stressor of radiation. It is the same now for COVID-19 exposure. While as a collective society we are all exposed to the COVID-19 crisis, none of us know as individuals, until we fall ill, if we have been exposed and may die of it. But that doesn't stop our minds from conjuring up ill-fated futures with which to torture us. In the case of the Chernobyl liquidators, they experienced what I began to refer to as flash-forwards – traumatic images that played in their minds of falling ill with cancer, of dying early, or of being rejected by others, and these robbed them of their joy and caused them the same deep distress often seen in PTSD. In fact, I believe they had PTSD from the Chernobyl event, but with this one feature specifically different – the horror playing in their minds was not of a past event, but of a poisoned future.
So how can we as a collective society, and individually, deal with the stress and anxiety and potential trauma of COVID-19? First is to realize the stress and traumas may raise cortisol levels in our bodies and that we can do things to antagonize that. One is engaging in attachment behaviors that release oxytocin in our brains and bodies, a hormone that naturally antagonizes cortisol and lowers it. That's why you see toddlers who are exploring their worlds, when frightened, turning back to their parents for a reassuring gaze or vocalization, or even running back for a hug, to let them know the fear is not overwhelming and that they can carry on. It's a natural stress inhibitor to engage in attachment behaviors. Okay, so we can't hug and touch anymore, except in our immediate families, but a phone call, reaching out to others and knowing you are not facing this alone, and some laughter can be very strong medicine to keep stress levels in check, as can diverting your attention from the stressor by absorbing yourself in things that bring joy or take your thoughts elsewhere. Likewise, exercise is good.
While we don't want to dwell on the negative, we also need to face that some of us will lose loved ones, which is why we all must take social distancing seriously and try to minimize the number of losses. For those who do suffer losses, we can expect to see complicated grieving. We may not be able to be at the bedside or even enter the hospitals where our loved ones are treated, or be able to hold funerals and burials for some. This will inhibit grieving and we will have to find other ways to hold delayed memorials and to grieve with rituals that differ from those relied upon in the past.
But we also need to put our fears into perspective. When 9/11 happened, I was in Brussels and held stress debriefings for expats who feared for family members back home, about flights and about the next attack, which al-Qaeda had announced would be at NATO headquarters in Brussels in October. Government officials suddenly went to militarized workplaces, passing armed guards and tanks on their way into their offices and heard about real and fake anthrax arriving into many of the U.S. embassies around the world. They became terrified and started ruminating about their fears.
I told them to put it into perspective and asked how many had driven to the meeting we were holding? How many had partaken of the snacks served? Who dared to sit under the chandelier that might fall down and kill them if it dislodged from its hook in the ceiling? There are many ways to die and we generally block them all out. COVID-19 is making us acutely aware in these uncertain times of our own, and our loved ones', mortality. Aside from giving us a terrifying glimpse of our potential grim futures, it might also be a good thing.
Realizing that those around you, those you work with, those you interact with on a daily basis, your family members and even the strangers you pass never to see again are all mortal has the potential to instill deep terror inside. It also has the potential to make you a better human being, one filled with compassion and love for your fellow human traveler. We are all here only for a short time and this can be a time when we take the extra steps to be kind to one another and show love for all. COVID-19 is a pandemic of epic proportions but if we all refuse to give into fear and choose to respond with love and care it can also be a blessing in disguise.
Author's note: first published in Homeland Security Today
New wave of terrorism a big challenge for institutions
After a period of silence in Balochistan, terrorists have resurfaced and for the past two months, terrorist groups have stepped up their attacks. In recent days, terrorists in Mach have brutally slaughtered 11 miners of the Hazara Shia community by tying their hands and feet at gunpoint. ISIS has claimed responsibility for the incident. Separatist organizations and sectarian groups on the territory of Balochistan have been active in spreading unrest and are being backed by India. India is also sending ISIS terrorists to Balochistan. ISIS is spreading fear among the local population. "Apart from attacking economic interests and creating the impression of the local administration's failure, it is also trying to create the feeling that security agencies are failing to protect citizens from terrorist elements." ISIL'sacceptance of responsibility for the latest incident is a matter of great concern, as the group has wreaked havoc in Arab countries, and its presence in Pakistan is a major threat to the country's stability.
There is no doubt that the peace of Balochistan has been threatened by the forces that want to destabilize Pakistan. India has long been using separatist organizations and sectarian groups to spread unrest on the territory of Balochistan. Pakistan has evidence of the arrival of ISIS terrorists from India, Indian terrorists have been trying to create chaos in Balochistan by targeting the Hazara community in the past, and the recent terrorist incident is also theirs. There were dozens of terrorist attacks against the Hazara community in the first decade of the 21st century, after which many of its families fled the province, but many people are still here, some of them mining in the coal mines discovered during the British rule in the Mach mountain range. In Quetta, their population is limited to Murreeabad and Hazara Town. The richest of them are traders; the Hazara community has a distinct identity due to its distinctive form and language and is an easy target for extremists because of its creed. They were largely protected from militant activity due to security measures taken by law enforcement agencies, but as a result of India's aggression, a new wave of terrorism is once again rising in Balochistan, and the Hazara tribes have once again become insecure.
It is unfortunate that on the one hand, the Hazara community is suffering from insecurity and on the other hand, the killing of Hazara people has been ignored by the political parties. The political parties of Balochistan which are connected with the mainstream have not shown active strategy. Political parties and civil society have only expressed sympathy verbally, they have done nothing in practice, but most people seem to be complaining that the Hazara protests have destroyed the traffic system. The disengagement of the federal parties to the problems ofthe people of Balochistanhas only added to the difficulties of the government. The federal government has also repeatedly failed to honor the promises made by the Hazara community during the protests and sit-ins. Regrettably, for those who were killed in this terrorist incident, instead of improving security measures for the future, the identity of this community and sect is being highlighted, from these angles, the analysis of such incidents presents a confusing situation. Due to this situation, the Hazara community is once again protesting and appealing for help from the military instead of political parties, the government and local influential circles.
While it is true that the government and the military must ensure the safety of the people, it is also true that there is room for improvement in our intelligence system, the counter-terrorism system and the level of trust relations with the local population. The security agencies should take steps to protect national interests other than the CPEC. The misleading and riotous ideologies that enemy elements have started spreading are the cause of local support for terrorists. Balochistan is gaining international attention as a developing region. In these circumstances, the free movement of terrorists is a matter of concern, while the security agencies were well aware that India was openly threatening to carry out terrorism in Balochistan, the security agencies need to rethink their strategies. At the same time, it is important that the government and security agencies not only consider it enough to show sympathy for the families of the mine-workers, but also to prevent such incidents in the future, the government must also take concrete steps to ensure the safety of the Hazara community, especially those involved in industries such as mining, which are a major source of income for Balochistan. The mountains of Mach in Balochistan are rich in coal, and the existence of a subversive group here is a major challenge for law enforcement agencies.
Pakistan Shows Improvement On GTI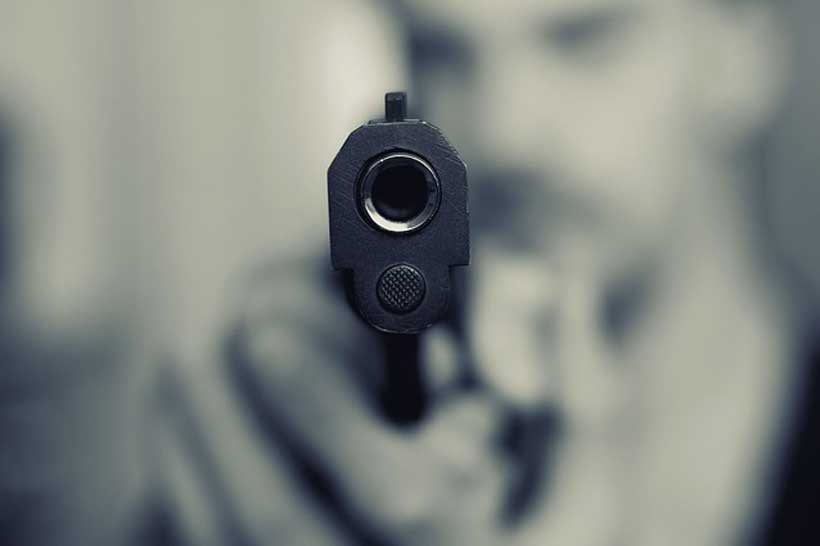 Pakistan is continuing its successful journey towards safer place in the world. As per 2020 Global Terrorism Index (GTI) latest report, Pakistan has improved its ranking more then before and stands at number 7th from 5th in the list.
According to GTI report, during the year 2019 Pakistan has recorded its lowest number of terror-related deaths since 2006.
The reduced terrorism trend in Pakistan was attributed by the counter terrorism operations undertaken by the Pakistan Army and LEAs against the terrorist groups.
On 16th of December 2014, after the army public school attack, a national consensus was evolved to come down hard on the terrorists through a concerted national effort. Whereas the National Internal Security Policy 2014 pointed out the broad policy guidelines and the long-drawn reforms in various state institutions.
A need was felt at that time to chalk out an Action Plan with specific, mostly quantifiable and ultimately and time-bound agenda to curb the scourge of terrorism.
A 20 Points National Action Plan (NAP) for countering terrorism and extremism was chalked out by NACTA/ Ministry of Interior in consultation with the other stakeholders.
The (NAP) spelled out the specifics for the counter-terrorism drive in the country with 20 points mainly.
The 20 points agenda included implementation of death sentence of those convicted in cases of terrorism.
It was decided at that time to form special trial courts under the supervision of Army.
Similiarly it was also decided to not operate militant outfits and armed gangs in the country.
Furthermore, ban was imposed on glorification of terrorists and terrorist organizations through print and electronic media.
The administrative and development reforms in area of FATA was planned.
The policy of zero tolerance for militancy especially in Punjab was formulated.
The report further reveals that out of total 37 active terrorist groups in 2015 only 10 (partial) active terror groups were left in the year 2019.
GTI report also pointed out that due to terror attacks, the economic impact in Pakistan was declined to 95% in 2014.
GTI report analyzes the impact of terrorism for 163 countries in the world.
The report also covers information on differing socio-economic conditions that drive terrorism, changes in terrorism over time, the political and ideological aims of terrorist groups, and the methods used to conduct terror attacks.
The 2020 GTI report has found that deaths from terrorism fell for the fifth consecutive year since peaking in 2014.
The GTI uses a number of factors to calculate its score, including the number of incidences, fatalities, injuries and property damage.
GTI report by the Institute for Economics & Peace provides a comprehensive summary of the key global trends and patterns in terrorism over the last 18 years.
In a row, for the second year, South Asia was the most impacted region by terrorism in year 2019, recorded more deaths than any other region, despite of the improvements in Afghanistan and Pakistan, said GTI 2020 report.
While terrorist attacks can occur anywhere in the world, these ten countries suffer the most due to their proximity to ongoing conflicts.
The GTI report pointed out the ten countries in its list that were most affected. Five of the ten countries are classified as being in a state of war like Afghanistan, Nigeria, Syria, Somalia and Yemen.
The rest five of tens countries are classified as involve in minor incidents are Pakistan Philippines, Democratic Republic of Congo, India and Yemen.
Despite of the fact that India hide its facts about terrorism, it stands in list of top ten countries by the report of GTI.
The data for the GTI report was also gathered from India's print and electronic media.
On the other hand Pakistan's efforts against terrorism are not limited to its own land only but with equal in strength and parallel efforts are also being made to bring peace in the world and especially for Afghanistan, the country which is most affected and stands at number one in the line and list of GTI report.
Pakistan being neighbouring country to Afghanistan has played a behind-the-scenes but crucial role first in US-Taliban deal and then in courting the Afghan Taliban for long-awaited intra-Afghan peace talks, aiming at political reconciliation and an end to decades of violence in the war-stricken country.
In December 2018, Pakistan had also arranged rare direct talks between Washington and the Taliban, paving the way for the Doha peace deal between the two sides.
Pakistan also facilitated the landmark first round of direct talks between the Afghan government and the Taliban in Islamabad in July 2015.
The Washington's peace envoy Zalmay Khalilzad with its delegation praised Pakistan's role in Afghan Peace Process. He stated while in meeting with the Pakistani Army Chief General Qsmar Javeed Bajwa that "it could not have succeeded without Pakistan's sincere and unconditional support."
What Pakistan seeks from its involvement in negotiations is stability across the border in Afghanistan.
Pakistan's standing in Global Terrorism Index (2020)
The Global Terrorism Index (GTI) has been analyzing terrorism-affiliated trends and patterns, all across the globe from over last five decades. Since 1970 until 2019, it has recorded and studied 17000 terrorist incidents so far. In its most recent and 8th report, compiled and released in 2020, GTI has revealed an improved ranking of Pakistan, as compared to its previous years. From being at 5th position in 2019 to have ascended to 7th position in 2020, Pakistan has significantly curbed the menace of terrorism at home – Due to the effective counter terrorism operations undertaken by Pakistan military and Law Enforcement Agencies (LEAs), under the aegis of 2015's National Action Plan. For, ever since the initial terrorist attacks, beginning in 2006; last year Pakistan has recorded the least number of terrorist incidents for the first time. In fact, most of the deaths have been attributed to small-scale attacks that were not even viewed as major terrorist incidents. This sweeping 90% decrease in terrorist attacks in Pakistan, since 2007 is also such a quantum leap, because Pakistan shares its longest border with a state like Afghanistan, where from 2014 onwards, the Khorasan chapter of Islamic State (ISIS) has only become more active and assertive. Meanwhile, Pakistan on the other hand has defied massive odds and enhanced its security apparatus.
After the initiation of Operation enduring freedom in Afghanistan, Pakistan served as a non-NATO, front line ally of Washington in its War on Terror. Despite being aware of the spillover effect that may lead to the flow of fleeing terrorists from their strongholds in Afghanistan to Pakistan; Pakistan decided to side with American forces nonetheless. As repeatedly confirmed by international observers, after 20 years and 60,000 deaths on books, Pakistan has successfully controlled the security situation and eradicated many terror cells across the country. The counter terrorism operations spearheaded by Pakistan's military forces not only deracinated the terrorist networks from previously ungoverned tribal areas but have also disrupted their monopolies efficiently. In addition to that, a fenced borderline between both counteries is rather proving itself utilitarian in Pakistan's fight against terrorism.
The GTI report further claimed that just like other Asian countries, Pakistan has also been a victim of religious fundamentalism, which has bled innocent lives for unnecessary endeavors undertaken by few extremist zealots, from inside and outside the border. However, the efforts conjured by the National Action Plan, which was put forward in 2015, by the government of Pakistan helped in containing religious extremism, radical fundamentalism and terrorism stimulated by religious manipulation, to a considerable length. For instance, as accentuated in the report, in 2015 around 37 terrorist networks were operating in Pakistan, whereas by the end of 2019, only ten out of them were present. The government initiated, counter terrorism operations, targeting remote and secluded areas of Waziristan and FATA have been recognized and appreciated in the report, as the paramount reason behind such a substantial decrease in terrorist activities across the country. It is also important to mention that the current government of Pakistan has also taken a constructive step in the right direction by endorsing a 'commission for implementation of national narrative and development of structures against violent extremism and radicalization'. The commission will be instrumental in providing a comprehensive, legal infrastructure for countering violent extremism and terrorism inside Pakistan.
The Index report additionally concluded that the two provinces of Pakistan – Balochistan and Khyber Pakhtunkhwa (KPK) have suffered the maximum impact of terrorism. They have both endured 77% of the total attacks and around 85% of casualty rate was from these provinces, in 2019. The nature of attacks in these two provinces was rather peculiar, for it was not the usual terrorist bombings rather they included target killings of civilian population or armed assaults against police, military and security personnel. Such incidents, specifically in Balochistan have been unveiled by Pakistan's intelligence agency as a part of Indian proxies inside the province. The eastern neighbor of Pakistan; India, has been involved in funding, assisting and training the Baloch separatist groups or organizations in Pakistan and abroad. Pakistan's Inter-Services Intelligence (I.S.I) earlier excavated a network of Indian operatives inside Balochistan back in 2016. Which to this day casts a looming shadow upon terrorist activities occurring in Balochistan and provides ample reason to understand Islamabad's suspicions against Indian intentions.
The Global Terrorism Index ranked Islamabad at 7th position, based on 297 terrorist incidents that have jolted Pakistan in 2020. Meanwhile, it has placed New Delhi at 8th position, in spite of 558 terrorist incidents that have taken place in India. The international community, although being double from those of Pakistan, did not only dangerously ignore Indian statistics, but they also managed to slightly maintain India's ranking stable. These concerns of authenticity of incidents recorded in Balochistan and evaluation of India's ranking in Global Terrorism Index, even after such a staggering difference in numbers of terrorism incidents between both countries; raises crucial investigative questions that should be answered for better assessment of national and international actions of both the states.