With COVID-19 we are dealing with an invisible stressor and the potentially traumatic threat of death to ourselves and our loved ones. Both of these are creating widespread feelings of anxiety and depression, and may in the long run, if we get the hundreds of thousands of deaths as potentially predicted, cause a new kind of post-traumatic stress in some, and complicated grieving in others. I've been involved in two similar-type traumatic stressors: one, the Chernobyl power plant explosion, a technological disaster spewing radioactive particles over a vast area of land, and the other involving nonstate terrorist actors killing some, while threatening to kill all, that may have lessons to teach us about how to psychologically cope better on an individual and national level with COVID-19. What can we learn from other similar stressors to brace and get through this one?
Terrorists – We Can Kill You Anywhere, at Any Time. The global COVID-19 threat is completely different, yet not totally unlike, than terrorists who, after successfully carrying out one spectacular attack or a campaign of attacks that are widely nationally or internationally broadcast, spread fear and anxiety throughout entire societies. It's not rational, really; terrorists who in reality only killed dozens somehow manage to convince entire populations that they can be killed at anytime, anywhere, and thus make us all fear.
What we learned with the terrorist threat is that the news media, particularly during and right after an attack, is deeply important – that it's crucial to have broadcasters who don't sensationalize and whip up the fear any more than is necessary to take wise precautions and leaders and spokespersons who instill trust and calm throughout the nation. We need to be able to turn to credible leaders to pass true and trustworthy information so that the population follows their instructions and doesn't begin to doubt and look for their own, often misguided, sources of information. We already have seen this with the couple who recently ingested a substance that President Trump touted as a potential cure for COVID-19, yet the form they took killed one of them.
Likewise, it's important for parents to realize that children are also viewing the news as well and are too young to make sense of it and are frightened by it. For instance, after 9/11, even children in Italy were reporting nightmares of planes crashing into their apartment buildings after viewing the planes of 9/11 hitting the twin towers in New York too many times, with too many heightened emotions. Similarly, I recently heard about one 3-year-old child who, after hearing too much scary COVID-19 news, began to ask his mother, "Are there viruses here in our home too?" Sometimes it's good to shut off the news when small children are around. These days, with Twitter also giving adults endless and frightening news, adults too may need to exercise self-discipline and not overload their emotional capacities.
Chernobyl: The Invisible Stressor of Radiation Poisoning
The Chernobyl disaster also gives us lessons about facing an invisible stressor, much like the COVID-19 virus that can't be seen by the naked eye, but can be lethal nonetheless. While many are frustrated by the lack of COVID-19 testing, all of us are inundated with the news of its highly contagious nature leading many to speculate about what may be in their futures if they too become infected. For instance, a mother in Europe told me her son had bronchitis and due to the restrictions had to have the doctor come to them. She relayed how the healthcare workers arrived fully suited to test her young toddler. While he tested negative, she could only imagine what might have happened if he tested positive. Would they have separated him from his mother and taken him to the hospital alone?
How many deaths will occur with family members unable to be at their loved ones' bedsides, unable to say goodbye? It haunts all of us when a loved one begins to cough or complain of any symptoms resembling those of COVID-19.
This is not unlike our experiences in 1997, when my husband was posted as U.S. Ambassador in Belarus, the former Soviet Union country hit hardest by the Chernobyl disaster, with most of the radioactive fallout landing on Belarusian territory. We had three young children with us and were naturally concerned about their being exposed. I wasn't the only one worried. It was 11 years after the disaster but the "Chernobyl necklaces" – scars crossing the throats of children who had developed thyroid cancer – were sobering reminders of the dangers that may still lurk in the food, soil and air. Mothers were terrified when their children sneezed or fell ill, fearing the worst – that they had been radiated and now had cancer. It's not unlike COVID-19 today with everyone wondering what they might touch, walk upon, or breathe that could bring the toxic death virus inside their bodies and homes. It's not irrational to have fears as we watch the fatality numbers growing and the predictions that hundreds of thousands may die.
In Belarus, the Chernobyl liquidators, brave men and women who had gone to shut down the nuclear reactor, some even working on the rooftop to build a giant sarcophagus to contain it, asked me to study their post-traumatic responses years after having been exposed to radiation, as some of their comrades had died of radiation poisoning afterwards. They all feared early deaths, cancers and some even had partners who didn't want to risk having children for fear of potential birth defects due to radiation mutations.
Studying their responses, I and others learned that the Chernobyl liquidators had all the classic symptoms of post-traumatic stress disorder [PTSD]. They had faced an event that threatened all of their lives, had learned of others dying horrific deaths in wards shuttered from public visits, and they as a result suffered extreme fear, anxiety and depression, and a sense of heightened arousal in their bodies. They suffered nightmares and found it difficult to sleep. They tried hard to avoid thinking or talking about the disaster, but often felt they could not and then resorted to drinking and other maladaptive methods of trying to calm themselves.
But the one thing they didn't suffer were flashbacks of the event. That was because they had faced an invisible stressor, something unlike other traumas, where the threat to life involves a painfully and overwhelmingly visible traumatic stressor, which is remembered over and over again after the event. Many PTSD survivors refer to these post-traumatic flashbacks, which repeatedly intrude into their everyday thoughts, as being like full-sensory films, in which they painfully relive the traumatic event with the sights, smells, sounds, tastes and sensations of the traumatic event still all intact – to be relived again in every gory detail.
There were no such traumatic flashbacks for the Chernobyl liquidators because their trauma was informational, and the stressor was invisible. Most had only learned later of the grave dangers they had undergone while being exposed to this invisible stressor of radiation. It is the same now for COVID-19 exposure. While as a collective society we are all exposed to the COVID-19 crisis, none of us know as individuals, until we fall ill, if we have been exposed and may die of it. But that doesn't stop our minds from conjuring up ill-fated futures with which to torture us. In the case of the Chernobyl liquidators, they experienced what I began to refer to as flash-forwards – traumatic images that played in their minds of falling ill with cancer, of dying early, or of being rejected by others, and these robbed them of their joy and caused them the same deep distress often seen in PTSD. In fact, I believe they had PTSD from the Chernobyl event, but with this one feature specifically different – the horror playing in their minds was not of a past event, but of a poisoned future.
So how can we as a collective society, and individually, deal with the stress and anxiety and potential trauma of COVID-19? First is to realize the stress and traumas may raise cortisol levels in our bodies and that we can do things to antagonize that. One is engaging in attachment behaviors that release oxytocin in our brains and bodies, a hormone that naturally antagonizes cortisol and lowers it. That's why you see toddlers who are exploring their worlds, when frightened, turning back to their parents for a reassuring gaze or vocalization, or even running back for a hug, to let them know the fear is not overwhelming and that they can carry on. It's a natural stress inhibitor to engage in attachment behaviors. Okay, so we can't hug and touch anymore, except in our immediate families, but a phone call, reaching out to others and knowing you are not facing this alone, and some laughter can be very strong medicine to keep stress levels in check, as can diverting your attention from the stressor by absorbing yourself in things that bring joy or take your thoughts elsewhere. Likewise, exercise is good.
While we don't want to dwell on the negative, we also need to face that some of us will lose loved ones, which is why we all must take social distancing seriously and try to minimize the number of losses. For those who do suffer losses, we can expect to see complicated grieving. We may not be able to be at the bedside or even enter the hospitals where our loved ones are treated, or be able to hold funerals and burials for some. This will inhibit grieving and we will have to find other ways to hold delayed memorials and to grieve with rituals that differ from those relied upon in the past.
But we also need to put our fears into perspective. When 9/11 happened, I was in Brussels and held stress debriefings for expats who feared for family members back home, about flights and about the next attack, which al-Qaeda had announced would be at NATO headquarters in Brussels in October. Government officials suddenly went to militarized workplaces, passing armed guards and tanks on their way into their offices and heard about real and fake anthrax arriving into many of the U.S. embassies around the world. They became terrified and started ruminating about their fears.
I told them to put it into perspective and asked how many had driven to the meeting we were holding? How many had partaken of the snacks served? Who dared to sit under the chandelier that might fall down and kill them if it dislodged from its hook in the ceiling? There are many ways to die and we generally block them all out. COVID-19 is making us acutely aware in these uncertain times of our own, and our loved ones', mortality. Aside from giving us a terrifying glimpse of our potential grim futures, it might also be a good thing.
Realizing that those around you, those you work with, those you interact with on a daily basis, your family members and even the strangers you pass never to see again are all mortal has the potential to instill deep terror inside. It also has the potential to make you a better human being, one filled with compassion and love for your fellow human traveler. We are all here only for a short time and this can be a time when we take the extra steps to be kind to one another and show love for all. COVID-19 is a pandemic of epic proportions but if we all refuse to give into fear and choose to respond with love and care it can also be a blessing in disguise.
Author's note: first published in Homeland Security Today
The Autopsy of Jihadism in the United States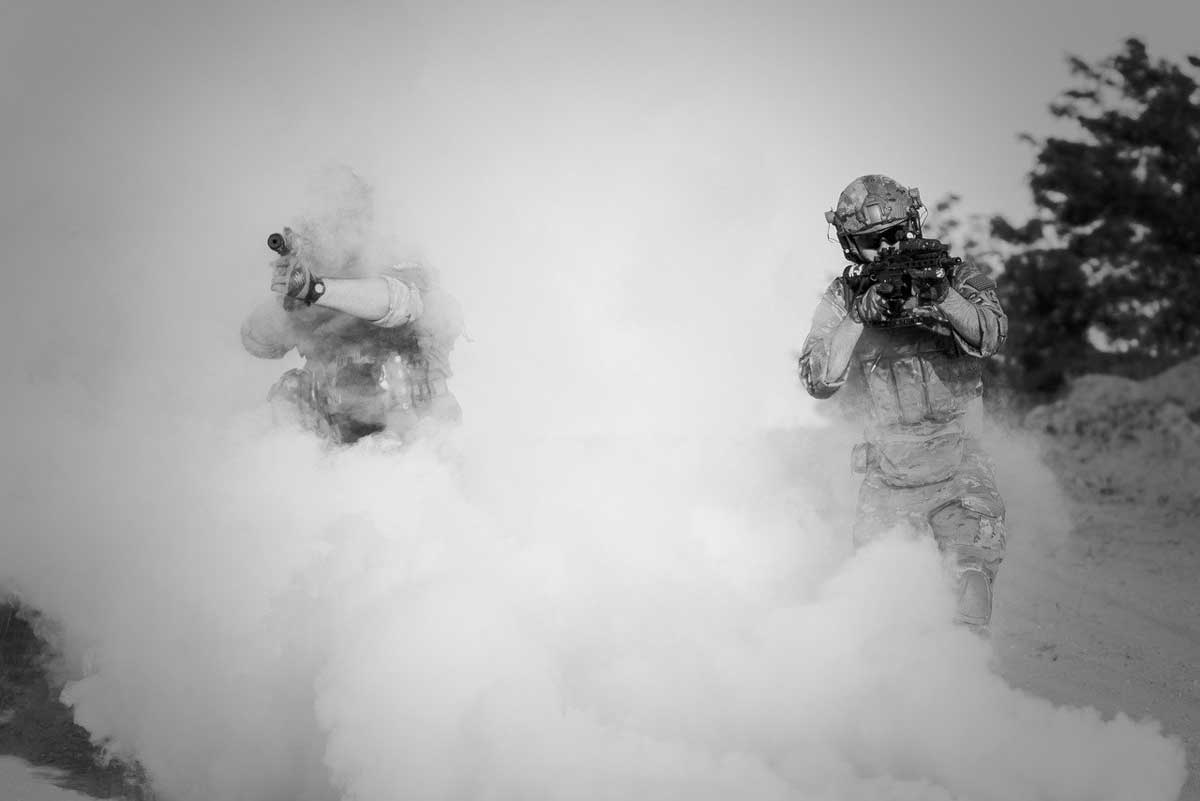 The American counter-terrorism establishment is shocked to know that its current terrorist threat, contrary to conventional wisdom, is not foreign but "a large majority of jihadist terrorists in the United States have been American citizens or legal residents".
A terror threat assessment by NewAmerica, a think tank comprehensive, up-to-date source of online information about terrorist activity in the United States and by Americans overseas since 9/11, 20 years after 9/11 reported: "…while a range of citizenship statuses are represented, every jihadist who conducted a lethal attack inside the United States since 9/11 was a citizen or legal resident except one who was in the United States as part of the U.S.-Saudi military training partnership".
The ultimate irony is NewAmerica quoting a terrorist to underline the seriousness of the threat: "Yet today, as Anwar al-Awlaki, the American born cleric who became a leader in Al Qaeda in the Arabian Peninsula, put it in a 2010 post, 'Jihad is becoming as American as apple pie'."
Since 9/11 and today, the United States faced just "one case of a jihadist foreign terrorist organization directing a deadly attack inside the United States since 9/11, or of a deadly jihadist attacker receiving training or support from groups abroad". The report recalls: "That case is the attack at the Naval Air Station Pensacola on December 6, 2019, when Mohammed Al-Shamrani shot and killed three people. Al Qaeda in the Arabian Peninsula claimed the attack and according to the FBI, evidence from Al-Shamrani's phone he was in contact with an AQAP (Al Qaeda in the Arab Peninsula) militant and AQAP prior to his entry to the United States…"
In the last two decades, "jihadists" have killed 107 people inside the United States. Compare this with deaths occurring due to major crimes: 114 people were killed by far-right terrorism (consisting of anti-government, militia, white supremacist, and anti-abortion violence), 12 and nine people, respectively, killed in attacks "inspired by black separatist/nationalist ideology and ideological misogyny". Attacks by people with Far-Left views have killed one person. It just goes to show that terrorism inside the United States is no longer the handiwork of foreign or "jihadi" ideologies, but is "homegrown", the report points out.
The report points out a poor understanding of the terror threat and its roots by the Trump administration. A week into his presidency, Donald Trump issued an executive order banning entry of citizens of seven Muslim countries into the United States. The countries were: Iran, Iraq, Syria, Sudan, Libya, Yemen, and Somalia. Th order cited "national security" as the reason, but gave no real justification.
Trump's aides tried to find some justification for the order claiming that in the administration's assessment the United States was and will be the prime target of terrorist organisations from these countries. The same report clarifies how wrong this assessment was: "None of the deadly attackers since 9/11 emigrated or came from a family that emigrated from one of these countries nor were any of the 9/11 attackers from the listed countries. Nine of the lethal attackers were born American citizens. One of the attackers was in the United States on a non-immigrant visa as part of the U.S.-Saudi military training partnership."
President Trump had to swallow his pride and gradually revoke his order. In early March of 2017, he revised the order excluding Iraq from the ban list. That September, he dropped Sudan too, but added North Korea, Venezuela and Chad.
In the last two decades since 9/11, there have been 16 "lethal jihadist terrorists in the United States". Of them, "three are African-Americans, three are from families that hailed originally from Pakistan, one was born in Virginia to Palestinian immigrant parents, one was born in Kuwait to Palestinian-Jordanian parents, one was born in New York to a family from Afghanistan, two are white converts – one born in Texas, another in Florida, two came from Russia as youth, one emigrated from Egypt and conducted his attack a decade after coming to the United States, one emigrated from Uzbekistan and one was a Saudi Air Force officer in the United States for military training". Nobody from the banned countries, nobody foreign citizens; all were American citizens.
What is more embarrassing for the Trump administration is the report saying: "When the data is extended to include individuals who conducted attacks inside the United States that were foiled or otherwise failed to kill anyone, there are only four cases that the travel ban could have applied to. However, in at least two of those cases, the individual entered the United States as a child. In a third case the individual had a history of mental illness and assault not related to jihadist terrorism. In a fifth, non-lethal attack Adam al-Sahli, who conducted a shooting at a military base in Corpus Christi on May 21, 2020, was born in Syria but was a citizen because his father was an American citizen and thus would not have been subject to the travel ban."
The NewAmerica assessment, in contrast to the executive order, finds concrete evidence to suggest that the terror threat is "homegrown". It gives the example of Mohammed Reza Taheri-Azar, "a naturalised citizen from Iran", who on March 3, 2006 drove a car into a group of students at the University of North Carolina, injuring nine people. "Taheri-Azar, though born in Iran, came to the United States at the age of two" and "his radicalization was homegrown inside the United States". On September 17, 2016 Dahir Adan, a naturalized citizen from Somalia, injured 10 people while wielding a knife at a mall in Minnesota. He too had come to the United States as a young child.
There are more such instances: "On November 28, 2016 Abdul Razak Ali Artan, an 18-year-old legal permanent resident who came to the United States as a refugee from Somalia in 2014 — having left Somalia for Pakistan in 2007 — injured eleven people when he rammed a car into his fellow students on the campus of Ohio State University…However, it is not clear that the attack provides support for Trump's travel ban.
In Artan's case, he left Somalia as a pre-teen, and "if he was radicalized abroad, it most likely occurred while in Pakistan", which is not included on the travel ban. The report says the chances of him being radicalised inside the United States are more. This is based on the fact that "in a Facebook posting prior to his attack, he cited Anwar al-Awlaki, the Yemeni-American cleric born in the United States, whose work — which draws largely upon American culture and history — has helped radicalize a wide range of extremists in the United States including those born in the United States".
There are several other pointers to the "homegrown" theory. For one, a "large proportion of jihadists in the United States since 9/11 have been converts". There are "jihadists" who are non-Muslims. These facts "challenge visions of counterterrorism policy that rely on immigration restrictions or focus almost entirely on second generation immigrant populations", the report says, debunking the Trump executive order.
The NewAmerica report debunks the assumption that only "hot headed" people are attracted to jihadist extremism. It finds that "participation in jihadist terrorism has appealed to individuals ranging from young teenagers to those in their advanced years (and) many of those involved have been married and even had kids – far from the stereotype of the lone, angry youngster".
Women have broken the glass ceiling of jihadist terrorism as "more women have been accused of jihadist terrorism crimes in recent years" inside the United States.
The expansion of the social media world has played a singular role in radicalising American youth. "Many extremists today either maintain public social media profiles displaying jihadist rhetoric or imagery or have communicated online using encrypted messaging apps. The percentage of cases involving such online activity has increased over time." Al Qaeda terrorists became key figures in this proliferation. They "fine-tuned the message and the distribution apparatus" and "put out extremist propaganda via websites and YouTube videos".
America's jihadists were never an immigration problem, the biggest jihadist terror threat U.S faces today is "homegrown".
March Towards Mosul: Beckoning the End of ISIS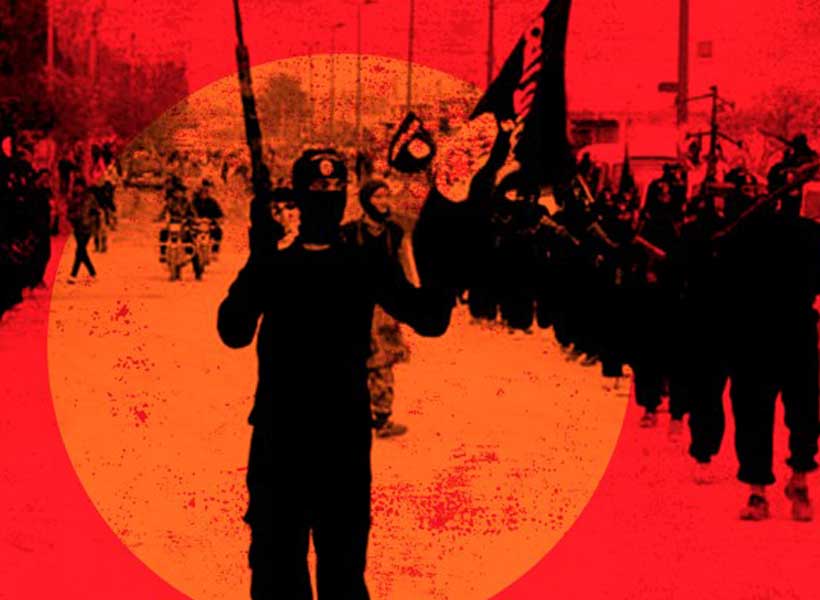 The tenor of ISIS is laced with terror and brutality ever since the militia began rattling Iraq in 2013. While the Civil War already wreaked havoc in the desolate country long before, the advancement of ISIS resonated the country beyond repair. The spread of ISIS quickly transitioned into an endemic as a succession to government failure and withdrawal of the United States military from Iraq in 2011. The group quickly took hold of the key cities of Raqqa, Tikrit, and Ramadi: inching closer to the capital city of Baghdad. However, the strategic win came in 2014 when ISIS struck victory and subsequently toppled the city of Mosul: the core cultural and economic haven of Iraq, only second to Baghdad. The fall of Mosul not only alarmed the Iraqi regime regarding the surging threat of ISIS but also pushed the US to advance airstrikes to displace the gripping offensive in northern Iraq.
While ISIS flourished on the sectarian divide rooted in the Iraqi society post the execution of Saddam Hussein, the US invasion and subsequent withdrawal was cited as the main reason for the passage of ISIS into Iraq. The 2003 invasion left the Iraqi society weakened and desperate for constant US regulation. While the Shia-Sunni divide broadened gradually over the decade, the Arab spring added oil to fire as animosity against the shite-regime expanded in the region. Syria served as the death grip of chaos as rebellious militants surged to dethrone the adamant Bashar al-Assad. With loose Syrian borders, compromised governments on either side of the border, and immediate exit of the US military, ISIS got a convenient passage of expansion from Syria to Iraq.
Amidst the sinister possibilities of the springing rebels in the Middle-East, ISIS declared the split from Al-Qaeda in January 2014. However, what some touted as the fragmentation of the Afghani militant group was only to surf into dangerous territory. A nightmarish humanitarian crisis followed suit as ISIS ransacked city after city while Iraq dwindled and perished piece after piece to the swelling violence of the militants. The US airstrikes targeting the militants did little to deter the group as it verged towards the city of Erbil, spewing chaos as they gripped the northern periphery of Iraq.
The fall of Ramadi, however, quickly incited the retaliation of the regional Kurdish forces. The regional forces were notoriously accused of fighting the government in the civil war and were the main targets of the US forces before their withdrawal in 2011. With the combined effort of the Iraqi army, the Kurdish Democratic Forces (KDF), and the sporadic US airstrikes, ISIS was pushed to a defensive stance as key cities of Falluja, Ramadi, and Tikrit were snatched back from the tight hold of the militant group. The city of Mosul, however, has been much of an unprecedented challenge to rope back as ISIS has cliched onto their 'Caliphate Capital' as a power statement to prove their subdued yet eminent presence in Iraq.
ISIS holds onto as many as 2.5 million people in the city of Mosul ever since the reign of brutality sprawled over the city in June 2014. Public beheading, lynching, and incineration are the common tactics inflicted by the group that has led to a mass exodus of millions of victims from the city over the course of the decade. With Mosul's strategic proximity to Syria and Turkey, ISIS has commanded the region ever since the ISIS leader, Abu Bakr al Baghdadi, declared the city as their 'Cultural Capital'. The reality, however, is not as simply put as the context of historic or cultural significance of the city. Mosul is the prime location of some of Iraq's most lucrative oil fields and thus a notorious means of revenue to the group. Confirmed reports suggest illegal oil dealings between ISIS and both regional and international smugglers. The heavy compensation has granted ISIS enough means to acquire advanced artillery to continue its combat against the coalition forces of the country.
The command of combat against ISIS in 2016 were to mark the end of ISIS as the group perished its conquests. Despite that, the Iraqi coalition amounting to 94000 members all but failed to oust the group estimated to be only about 5000 to 7000 in number. The coalition faced a decimating response of round-the-clock attacks ranging from suicide bombings and car bombs to heavy firing while the forces breached the 200 km radius leading to Mosul. The coalition managed to free the Erbil-Mosul road which was a strategic mark to sever any connection of ISIS from the rest of Iraq. While the coalition cornered ISIS only to Mosul and its outskirts, the urban center of Mosul resisted the breach attempt even with the heavy backing of a coalition with up to 90 fighter planes. The labyrinth of villages in the Mosul metropolis deterred the coalition to advance further and to this day, Mosul remains the last remaining straw in the violent streak of ISIS in Iraq.
The fall of Mosul could end the blood-ridden hold of ISIS in Iraq since it has all but fallen in shambles throughout the Middle-East. However, the victory over Mosul is only the beginning of the end of ISIS; the key lies in the execution of the strategy. The fall of ISIS may crush the backbone of extremism yet the Shia-Sunni divide still exists as it did long before ISIS raised its head in 2014. The same divide could fester again after the common enemy is eliminated from the picture. Moreover, the fall of Mosul could disperse ISIS over Europe in the form of ethnic-diaspora recruited by the militant group over the years. This could well spread the militants over Europe and Africa: reigniting the offshoots in failed states like Libya, Syria, and Nigeria. Without a doubt, the fall of Mosul could bring liberation and economic flourish to Iraq. However, precise execution and reform of the war-torn country is the answer for a sustained and progressive reality in Iraq.
Every Pakistani is a soldier of Operation Radd-ul-Fasaad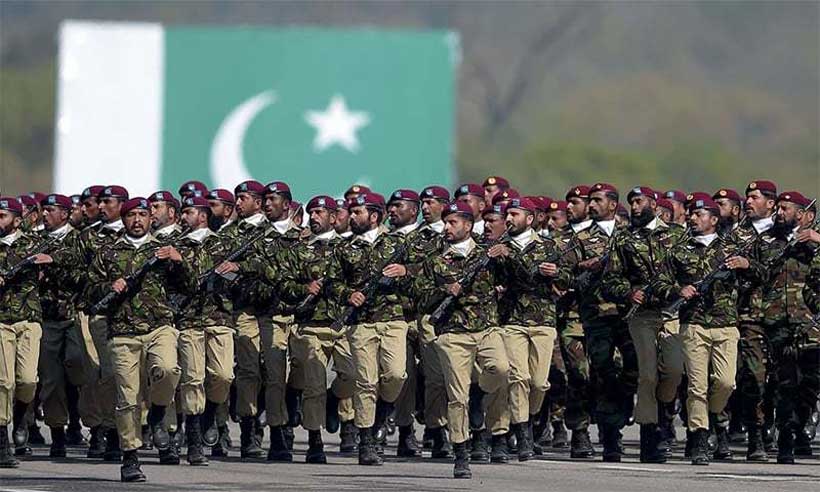 Citizens have the right to participate in politics and to be aware of the political situation. However, in our country, it is becoming common to make unwarranted comments and speculations on non-political, national issues. All institutions in the country have their own mechanisms and among them, the Pakistan Army is the most committed to its rules and regulations. However, the attitude adopted by some people towards the security agencies of the country and the nation in the recent past does not fall under the category of patriotism in any way. This is the same institution whose soldiers and officers have not only extinguished the flames of the beloved homeland with their blood but also restored peace by eradicating terrorism from the country. DG ISPR Major General Babar Iftikhar briefing on the completion of four years of Operation Radd-ul-Fasaad said that the forces with the help of the people have defeated terrorism and eliminated major terrorist networks. Operation Radd-ul-Fasaad covers the entire country and every Pakistani is a soldier of this operation.
There is no denying the fact that Pakistan has suffered the consequences of being a frontline ally in the US war, launched in Afghanistan in the name of eradicating terrorism, in the form of the worst terrorism on its soil. The Pakistan Army launched Operation Rah-e-Rastin 2008 to eradicate the scourge of terrorism, which entered the phase of Operation Rah-e-Nijat. These operations took place mostly in North, South Waziristan and Northern areas, followed by Operation Zarb-e-Azb and Operation Radd-ul-Fasaad were launched, the domain of which was extended to the whole country and combing operation and Operation Khyber-4 were also launched under it. Our security forces made great sacrifices in these operations for the protection of civilians and a peaceful Pakistan and remained committed to continuing the operation till the last terrorist is killed. It is the result of the unparalleled sacrifices and determination of the security forces that the terrorists have been completely wiped out from the land of Pakistan. Although some miscreants fled across the border during the counter-terrorism operation which is a constant threat to Pakistan butto secure the borders, Pakistan is erecting fences not only on the border of Afghanistan but also on the border of Iran so that the movement of terrorists can be stopped.
After four years of Operation Radd-ul-Fasaad, the country is peaceful, playgrounds are inhabited, foreign teams are coming to the country for sports, Pakistan's war on terror is being praised around the world, world leaders and Institutions are also acknowledging the peace efforts of our security forces. According to UN Secretary-General Antonio Guterres, Pakistan's journey towards peace is excellent while British General Sir Nicholas Carter is calling the clearing of South Waziristan from terrorists a great achievement of the Pakistan Army. Pakistan army has not only accepted the challenge of terrorists and their sponsors and facilitators but has also left no stone unturned in measuring their necks. DG ISPR has rightly termed it as a journey from terrorism to tourism. However, all this has been made possible by the sacrifices made in Radd-ul-Fasaad.
There is no doubt that the Pakistan Army has not only successfully met every trial yetis working day and night to protect the country's internal and external borders but the question is, are we doing our job? Even now, some political and non-political people are hurling insults against the institutions in public meetings and also on social media; those who slander the country's sensitive institutions should be ashamed. It is the duty of every patriotic Pakistani along with the spokesperson of the institution to respond to them with arguments and facts and also to take a hard line to discourage them. The rioters who speak out against these institutions and sitting on social media are even more dangerous than ISIS. If every Pakistani is a soldier of the Radd-ul-Fasaad operation then we all have to work for our country. The anti-national agenda must be thwarted together but we must not forget the heroes who made Operation Radd-ul-Fasaad a success by shedding their blood and the people are beginning to breathe a sigh of relief in an atmosphere of peace.