COVID19: Religio-scientific theories galore?
Devil must have laughed boisterously at the post-COVID19 `world disorder'. COVID origin is shrouded in mystery, natural transmutation from Pangolin, bats, snakes, and what not. Or, genetic engineering, prophecy, and alien nemesis as reflected in a host of novels/books/films. American author Dean Koontz predicted the coronavirus outbreak in 1981. His novel The Eyes of Darkness made reference to a killer virus called "Wuhan-400" – eerily predicting the Chinese city where Covid-19 would emerge. Film Contagion 2011 predicts a global pandemic that jumps from animals to humans and spreads arbitrarily around the globe.
The devil must have laughed boisterously at `scientific' and religious theories about its origin, foretold predictions and treatment. In Homer's Iliad, the Greeks disrespect one of Apollo's priests. The god manifests his displeasure by firing his arrows of contagion into their camp. The plague lasts nine days, brief by modern epidemiological standards. When the Greeks make amends and sacrifice sheep and goats to Apollo, the plague is cured. Thucydides, the Athenian historian, has a simple explanation for the epidemic: wrath of Apollo. The Spartans had cannily supplicated the god and he in return had promised victory. Soon afterwards, Sparta's enemies started dying of the plague. But, probably it was not divine wrath but unhygienic conditions that caused contagious diseases. Athens was under siege, its population swollen with refugees, everyone living in unsanitary conditions – was at risk of contagion in a way the Spartan army, free to roam the countryside outside, clearly wasn't. But this thought doesn't occur to Thucydides.
Book of Chronicles, a Hebrew prose of text featured in the Old Testament, hints about COVID19. It contains a story from Adam, some teachings from Jesus and a narrative of the history of ancient Judah and Israel until the proclamation of King Cyrus the Great.
The passage being shared online reads: "Whenever I hold back the rain or send locusts to eat up the crops or send an epidemic on my people, if they pray to me and repent and turn away from the evil they have been doing, then I will hear them in heaven, forgive their sins, and make their land prosperous again.
"I will watch over this temple and be ready to hear all the prayers that are offered here." This extract is interpreted to refer to the coronavirus, the current locust plague and the Australian wildfires which are still being contained in some areas. Nostradamus 2020 predicted three prophecies of plague that surprisingly sound like coronavirus. Novelist Dean Koontz eerily predicted the outbreak in his 1981 book The Eyes of Darkness.
How to deal with idleness: No-one imagined he would suddenly have so much idle time. But, Bertrand Russell, as far back as 1932, thought about it. He says, 'Science is what we know, and philosophy is what we don't know' (Chapter 2: Philosophy for Laymen, p. 24). Russell visualized a situation where media and channels would be swayed by pseudo-scientists, as today. He observes. `But so long as men are not trained to withhold judgment in the absence of evidence, they will be led astray by cocksure prophets, and it is likely that their leaders will be either ignorant fanatics or dishonest charlatans (ibid. p. 27).
Nietzsche went a step further. He pointed out although science makes claims to knowledge; these claims are as deluded as those of religious dogmatists.
Analysis of work: Russell says that work is of two kinds. One is altering the position of matter at or near the earth's surface relatively to other such matter. And, the second is telling other people to do so. The first kind is unpleasant and ill paid; the second is pleasant and highly paid. He analyses how work evolved historically.
Throughout the essay, he generally discusses the evolution of work for subsistence living, economic justice, so on. His views offer food for thought: "From the beginning of civilization until the industrial revolution a man could, as a rule, produce by hard work little more than was required for the subsistence of himself and his family, although his wife worked at least as hard and his children added their labor as soon as they were old enough to do so. The small surplus above bare necessaries was not left to those who produced it, but was appropriated by priests and warriors."
"In the West we have various ways of dealing with this problem. We have no attempt at economic justice, so that a large proportion of the total produce goes to a small minority of the population, many of whom do no work at all. Owing to the absence of any central control over production, we produce hosts of things that are not wanted. We keep a large percentage of the working population idle because we can dispense with their labor by making others overwork. When all these methods prove inadequate we have a war: we cause a number of people to manufacture high explosives, and a number of others to explode them, as if we were children who had just discovered fireworks. By a combination of all these devices we manage, though with difficulty, to keep alive the notion that a great deal of manual work must be the lot of the average man."
"Much that we take for granted about the desirability of work is derived from this system and, being pre-industrial, is not adapted to the modern world. Modern technic has made it possible for leisure, within limits, to be not the prerogative of small privileged classes, but a right evenly distributed throughout the community. The morality of work is the morality of slaves, and the modern world has no need of slavery."
Russell's themes from "In Praise of Idleness":
Work not virtuous: He believes that notion that work is virtuous does more harm than good
"The fact is that moving matter about, while a certain amount of it is necessary to our existence, is emphatically not one of the ends of human life."
A four-hour workday: It should be enough for everybody. "If the ordinary wage-earner worked four hours a day there would be enough for everybody, and no unemployment — assuming a certain very moderate amount of sensible organization."
"When I suggest that working hours should be reduced to four, I am not meaning to imply that all the remaining time should necessarily be spent in pure frivolity. I mean that four hours' work a day should entitle a man to the necessities and elementary comforts of life, and that the rest of his time should be his to use as he might see fit. It is an essential part of any such social system that education should be carried farther than it usually is at present, and should aim, in part, at providing tastes which would enable a man to use leisure intelligently."
The wise use of leisure leads to the best things in life: "A man who has worked long hours all his life will be bored if he becomes suddenly idle. But without a considerable amount of leisure a man is cut off from many of the best things." "The wise use of leisure, it must be conceded, is a product of civilization and education." He pointed out: "In a world where no one is compelled to work more than four hours a day every person possessed of scientific curiosity will be able to indulge it, and every painter will be able to paint without starving, however excellent his pictures may be. Young writers will not be obliged to draw attention to themselves by sensational pot-boilers, with a view to acquiring the economic independence needed for monumental works, for which, when the time at last comes, they will have lost the taste and the capacity."
Happiness: Without workaholic, the future would be full of good nature, originality, happiness, and joy of life. "Above all, there will be happiness and joy of life, instead of frayed nerves, weariness, and dyspepsia. The work exacted will be enough to make leisure delightful, but not enough to produce exhaustion. Since men will not be tired in their spare time, they will not demand only such amusements as are passive and vapid. At least one per cent will probably devote the time not spent in professional work to pursuits of some public importance, and, since they will not depend upon these pursuits for their livelihood, their originality will be unhampered, and there will be no need to conform to the standards set by elderly pundits. But it is not only in these exceptional cases that the advantages of leisure will appear. Ordinary men and women, having the opportunity of a happy life, will become more kindly and less persecuting and less inclined to view others with suspicion. The taste for war will die out, partly for this reason, and partly because it will involve long and severe work for all. Good nature is, of all moral qualities, the one that the world needs most, and good nature is the result of ease and security, not of a life of arduous struggle. Modern methods of production have given us the possibility of ease and security for all; we have chosen instead to have overwork for some and starvation for others. Hitherto we have continued to be as energetic as we were before there were machines. In this we have been foolish, but there is no reason to go on being foolish forever."
Advice to laymen: "The first principle of all action is leisure" (Aristotle). Dogmatism and skepticism are both, in a sense, absolute philosophies; one is certain of knowing, the other of not knowing. What philosophy should dissipate is certainty, whether of knowledge or ignorance (Chapter 2: Philosophy for Laymen, p. 27). But so long as men are not trained to withhold judgment in the absence of evidence, they will be led astray by cocksure prophets, and it is likely that their leaders will be either ignorant fanatics or dishonest charlatans.
Inference: We are upset as in a hyperactive work we lost sense of identity with nature. We regard our artificial lifestyle as natural.
Grace and a Tennis Celebrity
Among the character traits we cherish in fellow humans, grace is often more noticeable in its absence. The recent saga of a Serbian tennis player and his manner of entry into Australia and subsequent events come to mind. A champion athlete cannot help but serve as an ambassador for his country, and in Serbia's case, after the horrors of the Yugoslavia civil war and its prominent role, it is a country that needs all the help it can get.
Novak Djokovic is ranked number one in the world and is in Australia to defend his title. He appears to have lied on his Australian entry form: False declarations are grounds for revoking a visa, and immigration officials acted. But as world number one, he is a draw for the tournament … and money talks — he is already scheduled to play his first match as this is written.
Mr. Djokovic's lawyers went to court which overturned the immigration officials' order against him on the grounds they had not followed proper procedure. Then the immigration minister, Alex Hawke, who had been thinking about canceling his visa actually did. So it's back to court.
But it gets worse: Djokovic has not been vaccinated. He claims that having had the illness, he is immune. Scientists have found that to be of short duration.
He also broke isolation rules after he had tested positive, particularly by not isolating himself, thereby endangering his contacts. Cavalier his behavior maybe, perhaps careless but possibly a sense that rules are not for celebrities, only for lesser mortals.
That it caused a sense of outrage is apparent. A leaked video has a couple of news anchors discussing Djokovic in not very flattering terms: "Novak Djokovic is a lying, sneaky asshole", says one. Yet the comment also is evidence of a coarseness that has gradually pervaded language.
In the meantime, Mr. Djokovic's father has his own take on the affair. He calls it a conspiracy to prevent his son from breaking the previous record of 20 Grand Slam title wins held by Rafael Nadal and Roger Federer because they are all against Serbia. But Serbia, which still believes in little Jesus and is thus protected, will prevail.
Would aphorisms like 'a storm-in-a-teacup' or 'mountains out of a molehill' be descriptive? Not if it's news across the world. Yet, if he continues to rant on the tennis court and win, it could be his way of getting rid of nerves, an eternal bugaboo.
He must have another crucial concern: the biological clock. At 34 going on to 35 in five months, and with much younger rivals snapping at his heels, it has to be a race against time to win that 21st major title.
Just like grace notes relieve tedium in music, perhaps Djokovic's rants relieve the boring baseline game that modern tennis has become. No more a Frank Sedgman or a Pancho Gonzales charging up to the net to put away a dramatic volley, tennis now needs a grace note, or two, or three …
Age No Bar: A Paradigm Shift in the Girl Child's Marriageable Age in India
India is a country known to have diverse culture, languages, social norms, ethical values, traditional customs, belief system, religions and their personal laws. With personal laws governing succession, adoption, divorce etc, one of the most important aspects governed by the personal laws is Marriage. Indian society has a deep-rooted belief of marriages being the most sacred bond between two people. Every religion of the country gives utmost importance to this sacred bond. Since this bond is of such great importance to the Indian society and to the people of the country, the legal system and the personal laws have made efforts to legalise the sacred bond. There are conditions and requirements laid down for the marriage to be solemnized and get a legal sanction. One such important condition is "age". According to most of the personal laws and The Prohibition of Child Marriage Act, 2006 the legal age for a man should not be less than 21 years of age and a woman 18 years of age. Recently the government introduced The Prohibition of Child Marriage (Amendment) Bill, 2021 to raise the age of marriage for women from 18 years to 21 years
Introduction of this bill shall prove to be a ray of hope for people struggling to curb the evil of child marriage in our country. One cannot claim progress unless women progress on all fronts including their physical, mental and reproductive health. The Constitution guarantees gender equality as part of the fundamental rights and also guarantees prohibition of discrimination on the grounds of sex. This bill would bring women equal to the men as far as the legal age of marriage in concerned. Under the National Family Health Survery-5, it is stated 7% of the girls aged between 15 and 18 years were found to be pregnant and nearly 23% of the girls in the age group of 20 to 24 were married below the age of 18 years. There are researches to point that from 2015 to 2020, 20 lakhs child marriages have been stopped.
In my opinion, increasing the age of women from 18 years to 21 should not be seen solely as an equal opportunity for them to choose their life partners at the same age as that of men, but this is a step taken by the government to eradicate child marriages that still find way in to our society. It should be seen as an effort to bring down maternal mortality rate and infant mortality rate. It shall also try and curb the teenage pregnancies, which are extremely harmful for women's overall health as well as the infants born out of it. We also have to take into consideration that a large part of our society still lack basic education and awareness about these laws and the advantages attached to it. We as educated citizens of the country should take extra efforts in making people aware and to make them understand about the disadvantages associated with child marriage and the overall consequences their children would face in the future. We should appreciate the efforts taken by the government to tackle gender inequality and gender discrimination adequate measures taken to secure health, welfare and empowerment of our women and girls and to ensure status and opportunity for them at par with men.
*The Views Expressed are Strictly Personal
Post Pandemic – What's Next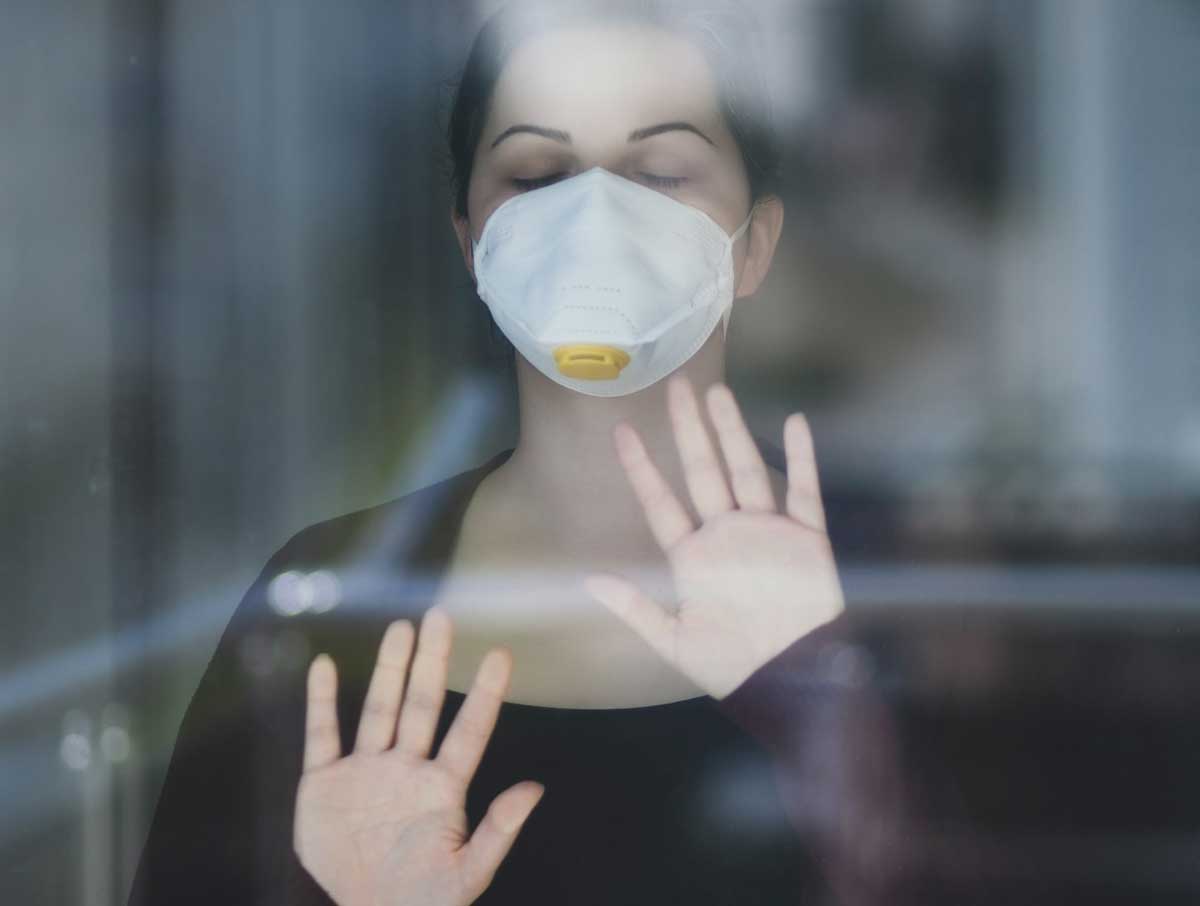 Setting aside the omicron hysterics leading to marshal law lockdowns, the absurdity of a last chance vaccine or risk a long winter of death; or the charade of standing in a ridiculously long line of humanoids seeking a covid test after being fully vaccinated; the more contagious omicron variant with much milder symptoms, akin to the common cold, looks more and more like a natural vaccine being wind swept across the world. If we are at the beginning of the end of the pandemic as the mountain of positive cases peak and immunity engulfs the herd of humanity, what is the next step for governments, businesses, health officials, and the people of earth?
We have entered our third calendar year with the pandemic, and one must wonder how society will move forward and under what guise and endgame. First, there are many questions on the more immediate future for the everyday person, and secondly, what is the impact of the actions taken by government, big pharma, and healthcare officials throughout pandemic, and lastly, will there be any accountability for the actions taken, whether mandating experimental medicine and the potential long-term implications to one's physical and mental health, societal lockdowns and the economy, children's learning and coping, and civil liberties removed.
Close to home, what will happen to our jobs and will those who refused the injections be allowed to return to the workplace that terminated their employment? How will schools and colleges catch students up after all the disruptions? How emotionally and mentally stable will we be? What of broken marriages and abusive situations, bankruptcies, deaths from missed surgeries and acute care, drug overdoses and suicides. Will people refrain from shopping in-person, attending church, or traveling? Will families heal their rifts over the vaccines and find a way to move forward?
On a more macro level, it was not long ago that we were told one shot was safe and effective. During an April 2021 MSNBC interview, Rochelle Walensky, the Director of the CDC, unequivocally claimed vaccinated people do not carry the virus. President Joe Biden, during a CNN Townhall in July 2021, was emphatic that you cannot get COVID-19 if you are vaccinated. Now, the vaccinated are being told not to attend restaurants or large gatherings with a tsunami of breakthrough cases, and you are required to go for a third shot and then a fourth new and improved injection currently being formulated. Explicitly, any expert telling you to get vaccinated or take the booster to prevent you from getting COVID or spreading the virus is not being truthful and potentially creating further damage.
The ineffectiveness of the vaccines to prevent COVID is clear; however, no one really knows how safe the experimental medicine will be with forgoing normal clinical research over five years of testing prior to the FDA's regular approval process. This vaccine may have provided a level of support to make your symptoms better, but it never immunized the subject. Unfortunately, there is preliminary research coming to light that the vaccinated are now more likely to get COVID than the unvaccinated. One might even argue the longevity of the pandemic and viral mutations is now a pandemic of the vaccinated.
It was not long ago that some front-line healthcare workers were saving lives, and then were told they had to take the injection or lose their job. Now, many vaccinated healthcare workers are being infected with COVID-19 and being told they can remain at work or isolate for only five few days; yet the unvaccinated nurses who have not been infected could easily wear a n95 mask and be reinstated to provide care.
Sadly, many businesses and corporations abetted the enslavement of their employees by forcing them to choose between an experimental medicine or lose their job and ability to provide for their family's survival. A gun was held at their head to take a vaccine that is not effective and perhaps unsafe, and they lost their basic freedom to determine one's own health and medical treatment. These decisions need to be revisited in the future with ensuing tribunals and inquiries.
In the much bigger picture, a large segment of society has lost touch with reality and descended into a time warp of delusion through the relentless fearmongering fastened with the censorship and intimidation ploys to obey the rules or be labeled an anti-vaxxer conspirator. If science cannot be questioned, it is no longer science. It's propaganda.
The policies nurtured by the national healthcare agencies and their cohorts on the daily news networks may have created the greatest mental illness ever witnessed where the long-term psychiatric effects evolved into a mass panic of irrationality.
"Mass Formation Psychosis" is a term gaining prominence after Belgian psychologist and statistician Dr. Mattias Desment proffered a theory for what he concludes as a global behavioural phenomenon derived from the coronavirus pandemic. Desment states several things are required to exist if you want a large-scale phenomenon to emerge. First, there needs to be a large population socially isolated that lack social bonds and who experience a lack of sense-making in life. Then it must be coupled with a lot of free-floating anxiety and psychological discontent without people being able to connect it to something – then society is highly at risk for the emergence of the mass phenomenon.
These findings can account for the form of mass hypnosis or a madness that dismisses scientific principles and adopts the government's noble lies and dominant narrative concerning the safety and effectiveness of the genetic vaccines. What one observes is about 30% of the population is brainwashed and indoctrinated by the bombardment of daily misrepresentations and attack anyone who shares alternative information that contradicts the propaganda they have embraced to the point where families, friends, and workplace networks have been torn apart. The 40% of the population in the middle simply follow along with any alternative information being censored and deemed as anti-vaxxers not following the science or some right-wing conspiracy. The remaining 30% continue to question the narratives and in some cases fight against it.
We can compare the current "Mass Formation Psychosis" to the highly educated German population between the two world wars when they became decoupled into a free-floating anxiety and a sense that things have gone awry. Their attention was then focused by a leader or a series of events onto one small point where they literally went mad. A good percentage of the population got behind the hatred of Jews while a large swath of the nation simply went along, and a smaller percentage of dissenters were exposed and systematically removed. The famous French philosopher, Voltaire warned us of our civil liberties being lost when he said, "Those who can make you believe in absurdities can make you commit atrocities."
Parents are being further coerced by the irrational fear of death being obfuscated through the news media to line up your child up for a potential life altering injection that has not come close to being assessed for long health implications. Even when data points to a very low fatality rate among children measuring .002% and young adults at .01%, the FDA throws mud at the wall with announcing a third shot in adolescents 12-15 years old five months after their previous injection.
We are on the cusp of an immense dedication to counselling for mental health and perhaps medical malpractice class action suits at a tremendous cost for many years to come. Imagine your child never seeing their teacher's face all year as she pronounced words or smiled with encouragement. Imagine some students alone all day in a room on the internet and never socially interacting. Imagine the cost of a child breathing cotton fibers in the mask all day. The unleashed cruelty against our kids is a crime and will have lifelong consequences.
In a trending microcosm across many jurisdictions, the CEO for OneAmerica, Scott Davison, a $100 billion insurance company located in Indianapolis since 1877, said during a news conference on December 30th, that the death rate is up a stunning 40% among working-age people 18-64; and that the data is consistent across every player in the industry and the highest ever seen in the history of the business. Davison shared just how bad it really is when he said a one-in-200-year catastrophe would be a 10% increase in deaths of this age group so 40% is just unheard of. Most of the claims for death being filed are not classified as COVID-19 deaths.
During the same conference, Indiana's chief medical officer said the number of hospitalizations in the state is now higher than before the COVID-19 vaccine was introduced a year ago – a weekly count ending Nov. 8th had 195 reported COVID related deaths where most of these were elderly compared to 1,350 people from other causes. The president of the Indiana Hospital Association added that hospitals across the state are being flooded with patients experiencing many different conditions and noted the average person's health is now declining. The president confirmed the extraordinarily high death rate, and it was noted that the vast majority of ICU beds were occupied by people with other conditions than COVID-19.
What is responsible for the stunning 40% in deaths? Could it be one's health condition in decline over the stress of the COVID mandates and lockdowns, or perhaps delayed medical care? Could there be effects from the vaccine? The Governor of Indiana and the various state level experts did not have a clear answer; however, they were clear that the high number of deaths and hospitalizations followed a year after the vaccine rollout.
Dr. Robert Malone, an internationally recognized scientist/physician and original inventor of mRNA vaccination as a technology and the mRNA platform delivery technologies, including holding numerous patents in these fields with over 100 scientific publications and 12,000 citations, places him in the "outstanding" impact factor. The proven 30-year vaccinologist and inventor of the mRNA technology has recently become known for questioning the safety and bioethics of how the COVID-19 genetic vaccines were developed and forced upon the world.
Malone discovered many short-cuts, database issues, lies told in the developments of the Spike protein-based genetic vaccines; while advocating for drug repurposing and the rights of physicians, and finally the unethical mandates for administering experimental vaccines to adults and children by authoritarian governments being manipulated by large corporations (big pharma, big media, big tech) to such an extent that they no longer represent what is in the best interest of humanity. This once acclaimed doctor has been attacked, censored, and suspended permanently from Twitter for dissenting from reciting the government's narrative.
Governments, the CDC, FDA, and leading healthcare officials will not willingly relinquish their grip on power and will continue to weaponization of the pandemic and prolong the totalitarian measures to silence scientific opposition and silence political dissention. How much longer will the unvaccinated be the scapegoat for the extended pandemic? Will the unvaccinated ever be allowed back into society to work without this vaccination? Will we ever accept 'natural immunity' that provides up to 27 times the immunity against the virus than the vaccine? Will we push injections into young children who are not at risk of death but may be at greater risk from the vaccine? For now, the answer from the top is clear. President Biden on January 4th maintained that COVID-19 to be a pandemic of the unvaccinated.
One might hope that answers and culpability will take place once society looks back and realizes that the vaccines and mandates caused more damage across all spectrums of society, however it is unlikely anyone will be held accountable. One must consider whether the oppressive pandemic pendulum has swung too far never to swing back where our freedoms are peacefully reinstated. We must keep in mind that the mandates and lockdowns, Big Tech censorship, news media collaboration, and the fear-laden 'Mass Formation Psychosis' leading us down a path to a China-like Neo-Marxist society removes any notion that our civil liberties and democracy is preordained. We the people have a choice over collective self-annihilation.