COVID19: Religio-scientific theories galore?
Devil must have laughed boisterously at the post-COVID19 `world disorder'. COVID origin is shrouded in mystery, natural transmutation from Pangolin, bats, snakes, and what not. Or, genetic engineering, prophecy, and alien nemesis as reflected in a host of novels/books/films. American author Dean Koontz predicted the coronavirus outbreak in 1981. His novel The Eyes of Darkness made reference to a killer virus called "Wuhan-400" – eerily predicting the Chinese city where Covid-19 would emerge. Film Contagion 2011 predicts a global pandemic that jumps from animals to humans and spreads arbitrarily around the globe.
The devil must have laughed boisterously at `scientific' and religious theories about its origin, foretold predictions and treatment. In Homer's Iliad, the Greeks disrespect one of Apollo's priests. The god manifests his displeasure by firing his arrows of contagion into their camp. The plague lasts nine days, brief by modern epidemiological standards. When the Greeks make amends and sacrifice sheep and goats to Apollo, the plague is cured. Thucydides, the Athenian historian, has a simple explanation for the epidemic: wrath of Apollo. The Spartans had cannily supplicated the god and he in return had promised victory. Soon afterwards, Sparta's enemies started dying of the plague. But, probably it was not divine wrath but unhygienic conditions that caused contagious diseases. Athens was under siege, its population swollen with refugees, everyone living in unsanitary conditions – was at risk of contagion in a way the Spartan army, free to roam the countryside outside, clearly wasn't. But this thought doesn't occur to Thucydides.
Book of Chronicles, a Hebrew prose of text featured in the Old Testament, hints about COVID19. It contains a story from Adam, some teachings from Jesus and a narrative of the history of ancient Judah and Israel until the proclamation of King Cyrus the Great.
The passage being shared online reads: "Whenever I hold back the rain or send locusts to eat up the crops or send an epidemic on my people, if they pray to me and repent and turn away from the evil they have been doing, then I will hear them in heaven, forgive their sins, and make their land prosperous again.
"I will watch over this temple and be ready to hear all the prayers that are offered here." This extract is interpreted to refer to the coronavirus, the current locust plague and the Australian wildfires which are still being contained in some areas. Nostradamus 2020 predicted three prophecies of plague that surprisingly sound like coronavirus. Novelist Dean Koontz eerily predicted the outbreak in his 1981 book The Eyes of Darkness.
How to deal with idleness: No-one imagined he would suddenly have so much idle time. But, Bertrand Russell, as far back as 1932, thought about it. He says, 'Science is what we know, and philosophy is what we don't know' (Chapter 2: Philosophy for Laymen, p. 24). Russell visualized a situation where media and channels would be swayed by pseudo-scientists, as today. He observes. `But so long as men are not trained to withhold judgment in the absence of evidence, they will be led astray by cocksure prophets, and it is likely that their leaders will be either ignorant fanatics or dishonest charlatans (ibid. p. 27).
Nietzsche went a step further. He pointed out although science makes claims to knowledge; these claims are as deluded as those of religious dogmatists.
Analysis of work: Russell says that work is of two kinds. One is altering the position of matter at or near the earth's surface relatively to other such matter. And, the second is telling other people to do so. The first kind is unpleasant and ill paid; the second is pleasant and highly paid. He analyses how work evolved historically.
Throughout the essay, he generally discusses the evolution of work for subsistence living, economic justice, so on. His views offer food for thought: "From the beginning of civilization until the industrial revolution a man could, as a rule, produce by hard work little more than was required for the subsistence of himself and his family, although his wife worked at least as hard and his children added their labor as soon as they were old enough to do so. The small surplus above bare necessaries was not left to those who produced it, but was appropriated by priests and warriors."
"In the West we have various ways of dealing with this problem. We have no attempt at economic justice, so that a large proportion of the total produce goes to a small minority of the population, many of whom do no work at all. Owing to the absence of any central control over production, we produce hosts of things that are not wanted. We keep a large percentage of the working population idle because we can dispense with their labor by making others overwork. When all these methods prove inadequate we have a war: we cause a number of people to manufacture high explosives, and a number of others to explode them, as if we were children who had just discovered fireworks. By a combination of all these devices we manage, though with difficulty, to keep alive the notion that a great deal of manual work must be the lot of the average man."
"Much that we take for granted about the desirability of work is derived from this system and, being pre-industrial, is not adapted to the modern world. Modern technic has made it possible for leisure, within limits, to be not the prerogative of small privileged classes, but a right evenly distributed throughout the community. The morality of work is the morality of slaves, and the modern world has no need of slavery."
Russell's themes from "In Praise of Idleness":
Work not virtuous: He believes that notion that work is virtuous does more harm than good
"The fact is that moving matter about, while a certain amount of it is necessary to our existence, is emphatically not one of the ends of human life."
A four-hour workday: It should be enough for everybody. "If the ordinary wage-earner worked four hours a day there would be enough for everybody, and no unemployment — assuming a certain very moderate amount of sensible organization."
"When I suggest that working hours should be reduced to four, I am not meaning to imply that all the remaining time should necessarily be spent in pure frivolity. I mean that four hours' work a day should entitle a man to the necessities and elementary comforts of life, and that the rest of his time should be his to use as he might see fit. It is an essential part of any such social system that education should be carried farther than it usually is at present, and should aim, in part, at providing tastes which would enable a man to use leisure intelligently."
The wise use of leisure leads to the best things in life: "A man who has worked long hours all his life will be bored if he becomes suddenly idle. But without a considerable amount of leisure a man is cut off from many of the best things." "The wise use of leisure, it must be conceded, is a product of civilization and education." He pointed out: "In a world where no one is compelled to work more than four hours a day every person possessed of scientific curiosity will be able to indulge it, and every painter will be able to paint without starving, however excellent his pictures may be. Young writers will not be obliged to draw attention to themselves by sensational pot-boilers, with a view to acquiring the economic independence needed for monumental works, for which, when the time at last comes, they will have lost the taste and the capacity."
Happiness: Without workaholic, the future would be full of good nature, originality, happiness, and joy of life. "Above all, there will be happiness and joy of life, instead of frayed nerves, weariness, and dyspepsia. The work exacted will be enough to make leisure delightful, but not enough to produce exhaustion. Since men will not be tired in their spare time, they will not demand only such amusements as are passive and vapid. At least one per cent will probably devote the time not spent in professional work to pursuits of some public importance, and, since they will not depend upon these pursuits for their livelihood, their originality will be unhampered, and there will be no need to conform to the standards set by elderly pundits. But it is not only in these exceptional cases that the advantages of leisure will appear. Ordinary men and women, having the opportunity of a happy life, will become more kindly and less persecuting and less inclined to view others with suspicion. The taste for war will die out, partly for this reason, and partly because it will involve long and severe work for all. Good nature is, of all moral qualities, the one that the world needs most, and good nature is the result of ease and security, not of a life of arduous struggle. Modern methods of production have given us the possibility of ease and security for all; we have chosen instead to have overwork for some and starvation for others. Hitherto we have continued to be as energetic as we were before there were machines. In this we have been foolish, but there is no reason to go on being foolish forever."
Advice to laymen: "The first principle of all action is leisure" (Aristotle). Dogmatism and skepticism are both, in a sense, absolute philosophies; one is certain of knowing, the other of not knowing. What philosophy should dissipate is certainty, whether of knowledge or ignorance (Chapter 2: Philosophy for Laymen, p. 27). But so long as men are not trained to withhold judgment in the absence of evidence, they will be led astray by cocksure prophets, and it is likely that their leaders will be either ignorant fanatics or dishonest charlatans.
Inference: We are upset as in a hyperactive work we lost sense of identity with nature. We regard our artificial lifestyle as natural.
Prevent gender-based violence in humanitarian emergencies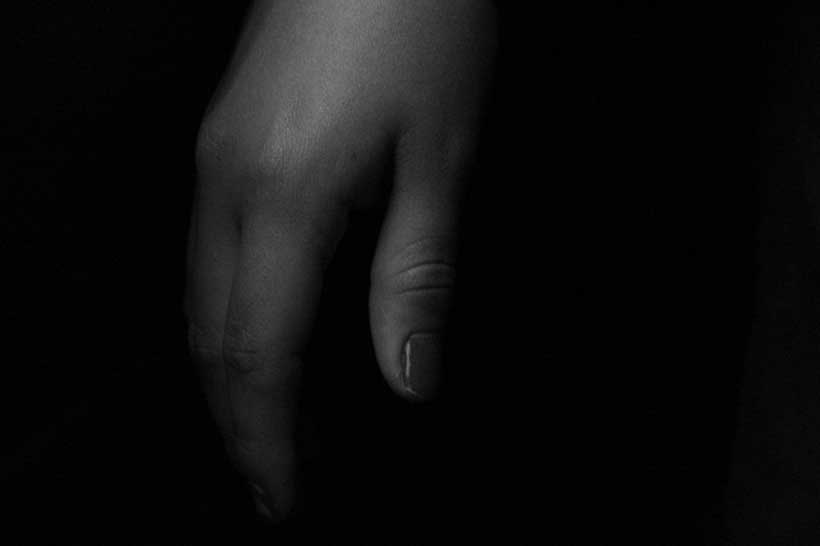 Top UN officials met in the margins of the 76th General Assembly on Thursday, with a strong call to action to stamp out gender-based violence (GBV), amid a rise in forced displacement and other humanitarian emergencies around the globe.
GBV includes acts that inflict physical, sexual or mental harm – or other forms of suffering, coercion and limits on personal freedoms – and has "long-term consequences on the sexual, physical and psychological health of survivors", according to the UN's sexual and reproductive health agency (UNFPA).
These are being driven increasingly by conflict, climate change, famine and insecurity, heightening vulnerabilities for girls and women.
'Willingness to act'
UNFPA Executive Director Natalia Kanem told the meeting on Localizing GBV in humanitarian crises, that peace, justice and dignity are the "birthright of every woman and girl".
She spoke of the agency's "clear and ambitious" 2021-2025 Roadmap, which reflects a shared vision and underscored the need to create new pathways to ensure those rights.
Emphasizing the need for accountability "to ourselves and each other", Ms. Kanem said that as the lead UN agency on the issue, "UNFPA is committed to standing strong".
She said there was a strong will to act, "to do something about gender-based violence", she added, stressing the importance of putting the voices of women "at the heart of what we do"
Ms. Kanem pledged to funnel 43 per cent of UNFPA's humanitarian funding to national and local women's organizations, saying "now more than ever, they need us".
Afghanistan: 'Important reminder'
Emergency Relief Coordinator Martin Griffiths called the situation in Afghanistan "an important reminder of the primary vulnerability of women and girls in crises".
He highlighted the vital role of women-led local communities, pointing out that they act as first responders to crisis.
Recalling a recent trip to Ethiopia, where he heard first-hand accounts of the traumas suffered by women in Tigray, he said that it was the local communities who first responded to the atrocities, which underscores the "absolute importance" of listening to women, protecting women and girls, and "protecting local communities to do what they naturally want to do".
The protection of women is one of the least-funded parts of the humanitarian programme, Mr. Griffiths said.
Getting the word out
Henrietta Fore, Executive Director of the UN Children's Fund (UNICEF), said to deliver on "the ambitious call to action", it is important to "get the word out" to the girls and women on the ground about the services available.
"This has not been clear at all", Ms. Fore stated.
She spoke of the UNICEF report We Must Do Better, which provides a global feminist assessment of the experiences of women and girls, and the organizations they lead, during the COVID-19 pandemic.
The report highlighted that the needs of women and girls are either ignored or treated as an afterthought; and that despite being on the front lines of humanitarian crises, women are not taken seriously enough.
And although the demand for GBV services has increased during COVID, the resources have not, said Ms. Fore, calling for greater support for local women's groups, including financially.
Bureaucratizing assistance
Fighting GBV is an important priority for the UN refugee agency (UNHCR), High Commissioner Filippo Grandi assured participants, especially in situations of forced displacements, which are "rife" with opportunities.
He acknowledged that during humanitarian crises as everyone is moving quickly, too often the critical role of local women's organizations are overlooked.
The top UNHCR official said that providing "substantive, flexible, direct and rapid" resources to women-led, community-based organizations without undue red tape is "one of the most important" ways to empower them.
He conceded however, "this is a difficult call" as humanitarian funding is follow the trend of being "bureaucratized".
The Death News of Sidharth Shukla: In the remembrance of Sidnaaz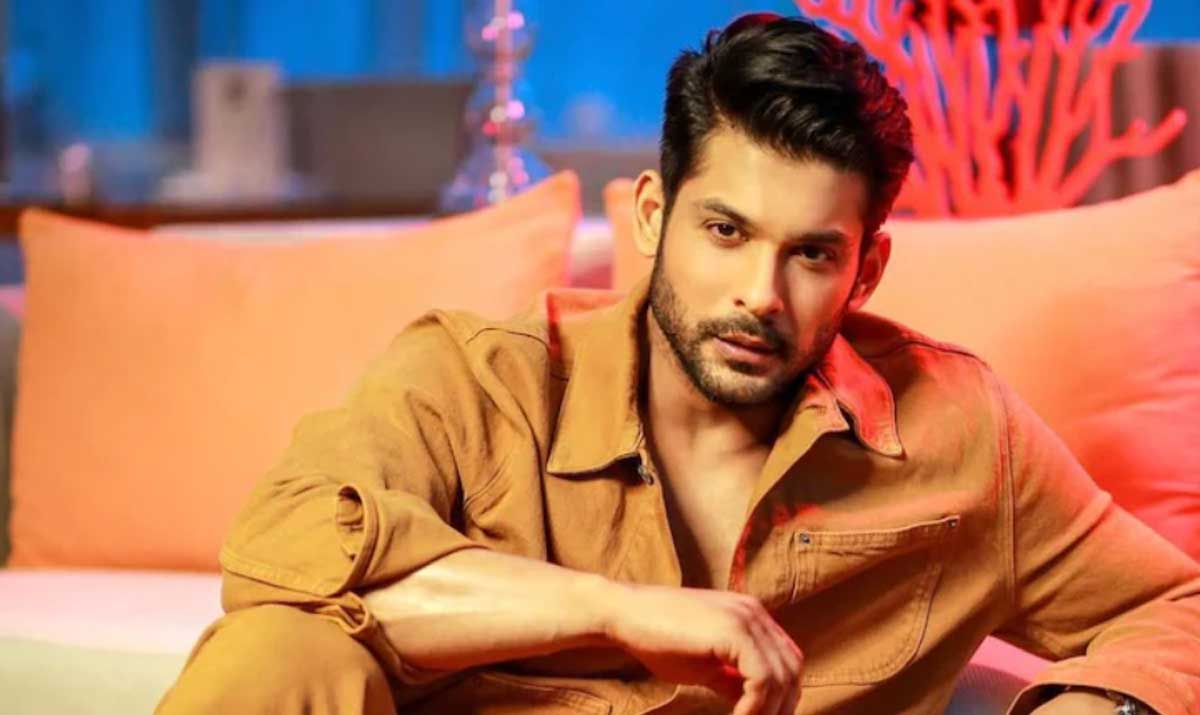 For most individuals, the death news of Sidharth Shukla seems implausible. Sidharth Shukla, popular actor, and 13 winner Bigg Boss died on Thursday 2 September suffering a severe cardiac arrest at Cooper Hospital in Mumbai. Actor Sidharth constantly challenged the odds in his profession. For many in the TV and movie sector, it is a last-ditch and sometimes fruitless effort to stop a slide into irrelevance in the popular reality program Bigg Boss. But Shukla was the household name that became a feather reality TV sensation for himself who won the 13th show edition in 2019. For the first time, Shukla entered the television limelight, working on BalikaVadhu (2012), in which he tried the part of District Collector Shivraj Shekhar. Shukla portrayed the character throughout the space of three years and won several accolades. A few whiles later, in Humpty Sharma Ki Dulhania (2014), he was reputed to a costar, once again receiving acclaim. Born and reared up in Mumbai, Shukla began as a model by taking a position as a leader in the Manhunt and Mega model Gladrags contests and then starred in Bajaj and ICICI Banking television commercial campaigns. Shortly thereafter, he premiered on Babul Ka Aangann Chootey Na, followed by a range of dramatic TV shows such as CID and Aahat, which include criminal dramas. In 2016 Khatron Ke Khiladi won Fear Factor as well. Shukla has also been a popular television host with such series as Savdhaan India and the Got Talent 6 of India. His death caused a shock to the television and film industries.
Police authorities in Mumbai claimed that at around 9 a.m. before death, Shukla complained about cardiac pressure in his home in Oshivara, Mumbai. At that time, his sister, his mother, and brother-in-law were in the house. A physician who came to the house found that he was pulseless. "The family went to Dr. RN Cooper hospital and requested an ambulance. They reached about 9.45 am and before admission he had been proclaimed dead." The Forensic department leader, Dr. R Sukhdev, verified that on Thursday morning, Shukla was brought dead. The afternoon postmortem exam was performed. No external damage on his body was detected before the autopsy by physicians and police. The Dean of Dr. RN Cooper Hospital, Dr. Sailesh Mohite, refused to comment on the autopsy findings.
Many Celebertities Condolences
"Siddharth, gone too soon. You'll be missed…" said Actor Salman Khan, who gave him the trophy of Bigg Boss. Kapil Sharma TV comedy host tweeted, "Oh god, it is truly shocking, my condolences to the family, and prayers for the the departed soul" Several TV and film fraternity members, like Rajkummar Rao, came to Mumbai to pay their final honors in Shukla Residence. On Friday his last rites will be conducted.
Shehnaaz Gill on Sidharth Shukla death
Sources close to the actor and individuals who went to his house and told Sidharth Shukla's family that Shehnaaz is in a condition of shock and cannot cope with his loss today. Source further stated Shehnaaz was deeply impacted by the untimely death of the Balika Vadhu actor. Shehnaaz was very near to Sidharth, and she frequently publicly demonstrated her affection for him. Her compassion and caring for him never shied away. She said she was even in love with him openly. Fans liked their duo much after BB 13, and invented their moniker with affection, Sidnaaz. In two recent programs, Back-to-Back Bigg Boss OTT and Dances Deewane 3, the reported couple had featured.
Sidharth Shukla breathed his last in Shehnaaz Gill's arms
Sidharth was still complaining of discomfort, and Shehnaaz and his mother begged him to relax. Sidharth was unable to sleep, on the other hand; thus Shehnaaz was requested to remain with him and pat on his back. Sidharth lay on the lap of Shehnhaaz at 1:00 a.m., and the latter walked away gently. She slept, too, and when she woke up at 7am, she found Sidharth sleeping in the same position without moving, and he didn't stir when she tried to wake him up. From the 12th story to the fifth level, where his family resided, Shehnaaz was terrified and hurried. She notified Sidharth's sister and phoned their doctor of the family, who told Sidharth that he hadn't been there anymore.
Ye 'Dil' hai Muskil
Why are young people suffering from heart attacks? The death of Siddharth Shukla, 40 years old, has stunned everyone. Initial stories indicating that a heart attack is the reason for Thursday's death were killed, along with the big boss winner Season-13. In recent times, heart disease has been a worry for health professionals among young Indian people. The question is why in very young age groups in India there has been an increase in cardiac attack.
Concluding Remarks
The greatest way I can escape the trap of thinking that you have anything to lose is to remember that you will die. No excuse to not follow your heart. Nobody wants to die. Nobody wants to die. Such people don't even want to die to go to paradise to get there. And yet death is our common destination. Nobody has ever avoided it and this is why death is perhaps the finest invention of existence. Life is the agent of transformation. The old one is clearing way for the new one.
Death is, however tragic, probably God's most beautiful creation. Death is merely another trip; birth and life will never take place without death. It's unavoidable to lose somebody. Bill Watterson, the creator of Calvin and Hobbes, illustrates this wonders: Death is transitory and the meaning of life and death. Death is temporary. Death is a normal part of life, we have to realize. Death gives life its full significance. Let life be like summer flowers, let life be lovely and death be like fall leaves. But would it not be much easier to face our own mortality, rather than being unhappy, knowing that our life has been fully and without regret? Even if we don't want to go to die, it's just as unavoidable for the sun at night. In conclusion, when your time comes, you don't have to die happy but you need to die satisfied, since from start to finish you have lived your life.
4.1 billion lack social safety net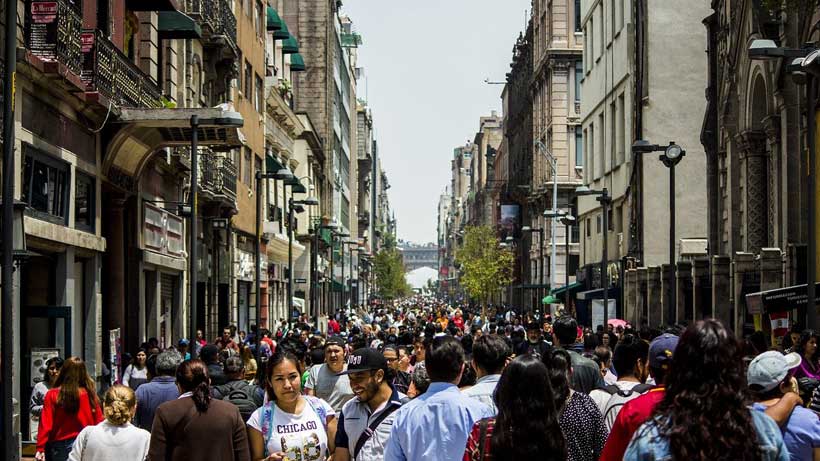 More than four billion people live without any welfare protection today to cushion them from crisis, the UN International Labour Organization (ILO) said on Wednesday, while highlighting how the COVID-19 crisis has pushed up government spending by some 30 per cent.
Leading the call for countries to extend social safety nets far more widely than they do now, ILO Director-General Guy Ryder insisted that such a move would help future-proof workers and businesses in the face of new challenges.
"This is a pivotal moment to harness the pandemic response to build a new generation of rights-based social protection systems," said Mr. Ryder.
"These can cushion people from future crises and give workers and businesses the security to tackle the multiple transitions ahead with confidence and with hope. We must recognize that effective and comprehensive social protection is not just essential for social justice and decent work but for creating a sustainable and resilient future too."
In a new report the UN body acknowledged that the COVID-19 crisis had led to greater social protections worldwide, albeit mainly in wealthy countries.
It noted that only 47 per cent of the global population are covered by at least one social protection benefit, while only one in four children has access to national welfare safety nets.
Newborns' needs unmet
Further research indicated that only 45 per cent of women with newborns worldwide receive a cash benefit, while only one in three people with severe disabilities receive a disability benefit.
Coverage of unemployment benefits is even lower, ILO said, with only 18.6 per cent of jobless workers effectively covered globally.
On retirement welfare, the UN body found that although nearly eight in 10 people receive some form of pension, major disparities remain across regions, between rural and urban areas and women and men.
Regional imbalances
The ILO report underscores the significant regional inequalities in social protection.
Europe and Central Asia have the highest rates of coverage, with 84 per cent of people having access to at least one benefit.
Countries in the Americas are also above the global average (64.3 per cent), in stark contrast to welfare roll-out in Asia and the Pacific (44 per cent), the Arab States (40 per cent) and Africa (17.4 per cent).
Highlighting differences in government spending on social protection, ILO said that high-income countries spend 16.4 per cent of national turnover (above the 13 per cent global average, excluding health), while low-income countries budget just 1.1 per cent.
Billions more needed
The UN body noted that since the start of the COVID-19 pandemic, governments have had to increase spending massively to ensure minimum social protection for all, by around 30 per cent.
And it maintained that to guarantee basic social protection coverage, low-income countries would need to invest an additional $77.9 billion per year, lower-middle-income countries an additional $362.9 billion and upper-middle-income countries a further $750.8 billion annually. That's equivalent to 15.9 per cent, 5.1 per cent and 3.1 per cent of their GDP, respectively.
"There is an enormous push for countries to move to fiscal consolidation, after the massive public expenditure of their crisis response measures, but it would be seriously damaging to cut back on social protection; investment is required here and now," said Shahra Razavi, Director, ILO Social Protection Department.
Underscoring the multiple benefits of social welfare protection, Ms. Razavi insisted that it could promoted "better health and education, greater equality, more sustainable economic systems, better managed migration and the observance of core rights…The benefits of success will reach beyond national borders to benefit us all".