Asia-Pacific response to COVID-19 and climate emergency must build a resilient and sustainable future
The unprecedented public health emergency triggered by the COVID -19 pandemic and its multi-faceted impact on people's lives around the world is taking a heavy toll on Asia and the Pacific.
Countries in our region are striving to mitigate the massive socioeconomic impact of the pandemic, which is also expected to affect the region's economic health. In its annual Economic and Social Survey of Asia and the Pacific 2020 launched today, the United Nations Economic and Social Commission for Asia and the Pacific (ESCAP) expects growth in Asia-Pacific developing economies to slow down significantly this year.
Bold investments to sustain the region's physical and economic well-being are imperative. The Survey advises policymakers to protect the economic health of the region with measures that support affected businesses and households and prevent economic contagion. To tackle COVID-19 in developing Asia-Pacific countries, the Survey also calls for an estimated increase in health emergency spending by $880 million per year through to 2030. Fiscal support will be crucial in enhancing health responders' ability to monitor the spread of the pandemic and caring for infected people. ESCAP is also calling on Asia-Pacific countries to consider setting up a regional health emergency preparedness fund.
The pandemic is also an opportunity for us to rethink our economic growth path that has come at a heavy cost to people and planet. According to the latest ESCAP assessment on implementing the 2030 Agenda for Sustainable Development, Asia and the Pacific is not on track to achieve any of the 17 Sustainable Development Goals (SDG) by 2030, with regression on several environmental Goals.
This stands in stark contrast with the region's impressive gains in material prosperity, which have been powered by intensive resource use. We are currently paying the price amid a public health emergency in a region with 97 of the 100 most air-polluted cities in the world and 5 of the 10 countries most vulnerable to climate change. Economic policymaking is understandably focused on maximizing growth to reduce poverty and create jobs. Yet, we need to question this when the methods of growth undermine its sustainability over the long term.
The 2020 Survey is proposing a transition towards a growth path that ensures we bequeath a healthy planet to future generations. It is calling for a shift in the paradigm of production and consumption, which is at the core of all economic activities.
To bring about this fundamental shift in the way we produce and consume, we need to adopt the motto of 'no more business as usual' for all stakeholders in planetary well-being, namely governments, businesses and consumers. Policymakers should not lose sight of a looming climate crisis, but rather design economic stimulus packages with social inclusion and environmental sustainability built into every decision.
The Survey identifies challenges and constraints to making this switch for each group of stakeholders. The good news is that it is possible to take on these challenges and align the goals of all stakeholders with the 2030 Agenda's goal of sustainability.
In particular, the Survey urges governments in the region to embed sustainability in policymaking and implementation, transition out of fossil fuel dependency and support the greening of finance. The region continues to provide $240 billion worth of annual subsidies to fossil fuels while investments in renewables remain at $150 billion.
Businesses can integrate sustainability by factoring in environmental, social and governance aspects in investment analysis and decisions. Carbon pricing will be a key tool to reduce emissions and mitigate climate-related risks. The region is already a leader in adopting the emerging sustainable business paradigms of the shared economy and circular economy.
All of us as consumers must understand the importance of switching to sustainable lifestyles. This will begin with increasing awareness of the impact of consumer choices on people and planet. Governments will have to play a significant role in encouraging consumer choices through positive reinforcements, small suggestions and eco-labelling of products.
Integrating sustainability also requires international collaboration, given the interconnected world in which we live. Asia-Pacific governments need to coordinate their climate action, particularly the development of climate-related standards and policies. Having achieved so much, yet also at the risk of losing so much, the Asia-Pacific region stands at a pivotal moment in its development journey. The next phase of its economic transformation should be more sustainable, with cleaner production and less material-intensive lifestyles.
With headwinds to the region's development journey strengthened by the COVID-19 pandemic, let us heed the United Nations Secretary General's call to mobilize for a decade of action to build a sustainable and resilient future.
Climate Change Problem: an Emerging Threat to Global Security
Climate Change is one of the greatest challenges faced by humanity. The Greenhouse–gas emissions and over-exploitation of natural resources result in a rise in temperature which brings floods, droughts, a rise in sea level, and other destructive events. The problem is that climate change is a global bad, and it requires collective efforts and cooperation to limit its effects. One state cannot control Climate change alone because it does not take it into borders. Formally, the climate change issue was a matter of low politics, but the inception of the 21st century brought an understanding that it poses greater threats than traditional ones. The Covid-19 plays a major role in the realization of steps taken towards climate cooperation. States often make climate promises but cannot fulfill these promises because of the fascination with development and ignore climate change. But now world leaders have realized that the lessons of COVID-19 can tackle global climate change problems otherwise it will make this world difficult to live in.
The newly elected President of the United States (US) Joe Biden inaugurated a virtual climate change summit with 42 world leaders. It includes leaders from Russia, China, Turkey, Israel, India, Bhutan, Bangladesh, and Pakistan. Setting aside all the differences, he invited leaders from those countries that are a major contributor to Greenhouse gas emission and those who are most vulnerable to climate change risk. In this summit, the Biden administration asked the world leaders to take actions to combat climate change collectively as the climate is a global good and requires collective efforts to tackle climate change. Biden has announced an aggressive new goal policy for greenhouse gas emissions. 2030 committed the US administration to reduce its greenhouse gas emission to 50-53%. The National Intelligence Director of President Avril Haines told world leaders that the climate change issue is no longer remains a peripheral issue but at the center of foreign policy. Other states such as France and Russia also promised to limit their greenhouse gas emission to 42-46% by 2030. It also committed China to play its role in the summit by announcing its willingness towards coal reduction. India reiterated its target of 450 GW of non-renewable energy by 2030 and announced to launch the "US-India 2030 Climate and Clean energy Agenda 2030 Partnership". The Brazilian Environment Minister argued they need funds to enforce their plan to eliminate deforestation and carbon emission from their country. Vice president Harris argued that climate actions are necessary to tackle climate crises and to promote job opportunities. . Now, the US has put climate change at the center of its security and foreign policy because climate change is not only changing the pattern of the environment but it speeds up the geopolitical competition, undermine security and provoking ethnic conflicts. The climate change results in cyclones, floods, the rising temperature that disrupts social and economic conditions that threaten food security and human security.
By exploring the climate solution, the virtual summit announced the need to increase the public finance for mitigation and adaptation in developing countries. Biden emphasized the importance of investment in the public and private sectors to achieve the collective goal of net zero-emission. Further, climate actions require cooperation at the national and sub-national governments to speed up efforts to transform communities in line with limiting warming to 1.5 degrees Celsius. Another change that needs to be highlighted at the national level is that the government must not subsidize renewable energy industries and keep their prices high to contain their over-exploitation. It is easy to make promises as states do, but the problems emerge in its implementation. For decades, climate change has raised concern but states often prioritize development over the environment. This is real-time for states to limit their emission and comply with the promises they have made in the summit otherwise it will lead to never-ended consequences.
COVID-19, a super-fast placed event that emerged from one part of the world and quickly spread throughout the entire world. By its speed of diffusion, it reduced all the emissions at an expensive cost, thus halting the global economy. So still we have time to think about other efficient means of emission reductions to prevent countries from the intolerable burden of Climate Change. But the challenge is how to keep that emission reduction after the pandemic. Second, just an as sharp and instant change of behavior is possible with COVID-19 so to deal with climate change a behavior change is also possible, thus shifting to the low carbon emission all depends on seriousness and credibility to the mortal threat. Third, a key implication of COVID-19 to climate change is that how to reorganize the economy so, in the post-pandemic world, it is the human interaction that would determine the organization of the economy. Thus future will determine whether a low contact economy with a clean environment would be a lower carbon emission economy or not. Further, states must focus on how to open up the economy in the Green Revolution. Another major issue which the world leaders failed to address is the global problem of Covid-19. Despite the technological advancement and huge development, zoom diplomacy began with a distorted voice from the most advanced countries of the world. There is a need to cooperate on a matter of Covid-19 so that states think on the wider notion of climate actions. Thus we have to use all these lessons in the context of climate change to make this world a better place to live in.
Rails, Roads And Emissions
It is common knowledge that emissions affecting climate are least for rail travel in comparison with airplanes or road vehicles. Consequently the $80 billion allocated to rail in an otherwise laudable budget appears paltry.
Why is the US not investing in rail? The usual reason given is that distances are so vast that it's a no-brainer for business travellers to rely on commercial airlines. But the way the technology is advancing, and as Europeans (and the Chinese) have demonstrated, a network of high-speed rail can offer a greener alternative.
Trains are getting faster and new innovations like tilting trains lower the cost of replacement tracks. If 200 mph is being breached more often, then 250 mph should be in our sights. And Elon Musk has proposed vacuum tubes to remove wind resistance and reach even higher speeds.
Yet a 250 mph rail network with average speeds in excess of 200 mph would revolutionize the concept of travel. New York to Chicago in five hours and east to west coast overnight with the possibility of visiting neglected areas out of reach with expressways and airplanes would bring new growth and dynamism where it is needed.
A point to note is prevailing interest rates. They are so low historically that railroad bonds at a competitive interest rate would be snapped up especially if they were guaranteed by the government.
While one can agree with the aims and compassion clearly evident in the president's proposals, the process to achieve them is less clear. In particular on climate change the goal of net zero emissions within a decade is laudable. But a speedy switchover to electric vehicles raises questions: Simply, how?
The system is geared to internal combustion engines. Mechanics train for years to become proficient. Aside from that, has anyone wondered what happens to all those large electric car batteries when they have to be replaced? Since lithium used in them is a finite resource, it would have to be recovered or the 80 million tons estimated to be the world's store would eventually be depleted.
Another issue is the electricity used to charge the batteries. If it comes from a coal-fired plant, are we back to square one? Currently about a quarter of the electricity generated in the US comes from coal. Of course dealing with pollution at the source (like a coal plant) is easier.
The number of Americans living paycheck to paycheck (roughly half) is just one more reason the changeover to electric vehicles might take a while; they just don't have the funds. Add to these numbers the elderly living on fixed incomes or the ranks of the unemployed and one can understand the scale of the problem.
One can laud the US president's goals but we need to see some action (even proposals) to facilitate them.
Global Environmental Governance and Biden's Administration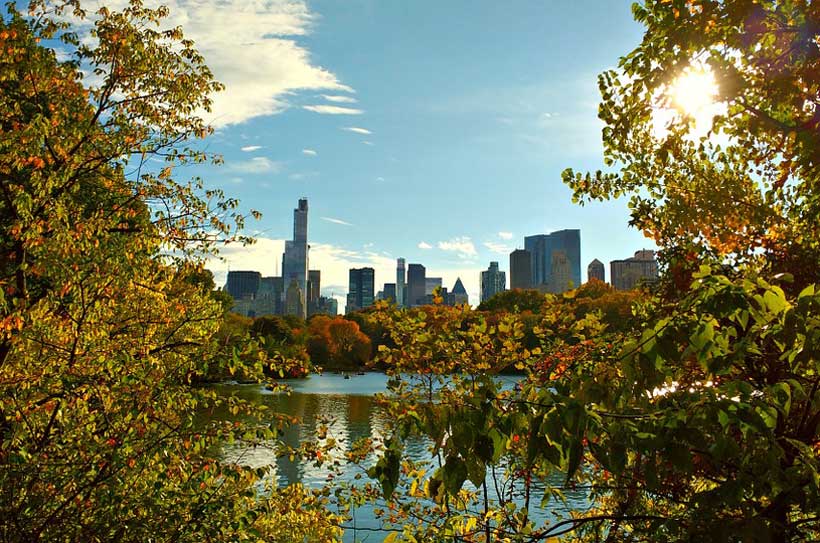 Being the largest emitter of greenhouse gas in the world, it is the responsibility of U.S to contribute expeditiously to manage the environmental issues at domestic and international level but the previous government, under the leadership of Trump, took back seat and reversed all the decisions of Ex-president Barack Obama to combat the climate change. Unlike this, New Elected President, Joe Biden, who is very enthusiastic and firm to fulfill all the promises regarding climate change which were done during the general election's campaign. Moreover, he views climate change a thwart to national security. One of the biggest achievements associated with Biden' administration regarding environmental issues is to bring U.S back into Paris Climate Accord and brought executive order'' Protecting Public Health and the Environment and Restoring science to tackle the climate crisis'' on the surface.
A flurry of changes to U.S environment policy is going to play a constructive role in global environmental governance under Biden administration. Even before elections, climate change was one of the top priorities and aimed to put the U.S on a path which leads towards '' Zero Net'' greenhouse gas emission. In the very early of His office days, He is very committed to deal with the climate change as they hosted '' Climate Day'' to introduce government climate centric approach to emphasize on the climate change. Biden administration also ordered to revoke a permanent issued for Keystone XL oil pipeline which trump issued for extraction of oil and energy which is dangerous to national ecosystem. In addition to this, they are also very active to promote US role to tackle the climate change at domestic and abroad. At domestic level, Biden's actions are speaking louder than the words as he has ascribed the climate crisis with a national emergency. At the time of his inauguration, Biden said: '' A cry for survival comes from the planet itself, a cry that can't be any more desperate or any clearer''. He also directed his cabinet to work on the policy of '' social carbon cost'' to measure the cost of actions and how costs will impact the climate change. He endeavors to control the climate change by keeping a strict eye on the big project's reviewing process before working under the National Environmental Policy Act which calculates the social costs of greenhouse gas emissions.
On international level, Biden has been striving to improve the spoil image shaped by the previous government regarding global environmental governance as he has declared to rejoin the Paris Climate accord which would help to reduce the greenhouse gas emission. In the result of this action, Biden was welcomed by the General Secretary of the United Nations and French Prime Minister Emmanuel Macron by saying '' Welcome Back to the Paris Agreement''. Moreover, Biden Administration is very determined to convene a global climate summit on the earth day to encourage leaders to align themselves with scientist to alleviate the impacts of climate change. On international forums, US need to cooperate and compel the economic trade partner to take actions to combat with climate crisis. One of the essential steps taken by the Biden administration is to manage the climate refugees which aim to make strategies to compensate the climate affected migrants.
The thin majority of democratic in the senate does not only limit the possibility for Biden to achieve climate change reforms along strong anti-climate lobbyist business group who are inimical to the reforms particularly relevant to vehicle, power plants and oil and gas drilling industries. Without new climate legislation from congress, it would be not an easy task to implement the climate agenda across the borders. The vocal resistance comes from the coal production sectors which result in burning of fossil fuels and caused of greenhouse gas emissions. Whereas, few sectors are opposing the agenda there are also companies specially electrical vehicles are exclusively offering assistance to Biden for the sustainable development. Undoubtedly, environmental organizations and scientists community applauded the Biden decisions but few business groups have also filed a lawsuit against Biden to not stop the new permit for oil and gas drilling. There are also concerned raised by the community that climate actions will delete many jobs and cause of upsurge in unemployment percentage across the federation.
It is very evident from the ambitions of Biden's action regarding climate crisis that he is very interesting to mitigate and curb the climate change but it will require highly comprehensive strategy aims to manage the reforms in laws while taking congressmen in confidence because most of them are not in favor of climate actions due to clash of interests. On the other hand, there is need to work on renewable energy resources at domestic and international level and for this US should compensate the companies to compete with the old capitalized firms which do not want safe and peaceful planet. Moreover, there is need to bring reforms in existing environmental treaties and their compliance process which should be strictly followed by the harsh actions against the violators. The process of financing the agendas which are very environment friendly and transforming the resources to the periphery states should be done swiftly to improve the environment across the globe. The aims of achieving sustainable development should be promoted and supported by the US across the world.