4 Things to Know Before Investing in Cryptocurrency
Cryptocurrency has come to represent a very intriguing investment opportunity for a lot of people all over the world. However, it's also a brand new asset class, and as such one that requires careful consideration. Addressing that point, our article on whether you're ready to invest in cryptocurrency delved into some of the things people need to think about before buying in — such as gaining an understanding of the market and learning to expect ups and downs. Those indeed are some of the broad considerations to keep in mind. In this follow-up, however, we'll look at some more specific things to know before making an investment of this kind.

1 – Cryptocurrency isn't Just Bitcoin

Bitcoin has held the highest value of any cryptocurrency since the beginning. It was also the first digital currency of its kind. As a result, it is rightly thought of as the de facto leader of the pack. However, investors should not allow that fact to obscure other options. There are plenty of other interesting cryptocurrencies at this point that, while not as valuable or well known as bitcoin, offer similar investment opportunities. A rundown of the top altcoins lists a few that you should keep in mind, such as ethereum, ripple, dash, IOTA, and bitcoin cash, among others. None are definitively better or worse than the others, but a thorough investor should consider all options.

2 – You Don't Have to Own Cryptos

Most investors look at the cryptocurrency market and see investment as a straightforward practice: purchasing coins (or percentages of them), holding them, and selling them for a profit down the road. This may be the primary means of cryptocurrency investment, but it's also not the only way. These days, it's also possible to invest via cryptocurrency CFDs (or "contracts for difference"). A guide to cryptocurrency CFDs outlines how exactly this process differs from typical investments, as well as what the benefits are. To state it concisely though, a CFD is essentially a contract predicting an upward or downward shift in value for a given commodity over time. Rather than owning the commodity, an investor places money on the idea of its value increasing or decreasing. This allows some crypto investors to profit off of both gains and losses, and also enables trading at all hours, any day of the week.

3 – There Are More Options Coming

We mentioned a number of prominent altcoins above, and they have broadened the cryptocurrency market fairly substantially already. However, anyone considering investing in cryptocurrency should also keep in mind that there are still more options on the way. Additional altcoins are still being created; stablecoins (cryptocurrencies backed by more conventional assets such as fiat currency) are emerging more frequently; and even some government-backed banks are looking into creating digital currencies. This is not to point investors toward any one development in particular so much as to say that it's worth keeping in mind that this market is still developing.

4 – 2017's Surge Wasn't the Norm

Many people who are interested in cryptocurrency investment recall seeing bitcoin surge to nearly $20,000 in value toward the end of 2017. Indeed, it's easy to look at an event like this and want to catch the next wave. However, while there is still undeniable potential for cryptos to spike or even go on sustained runs, it's important to recognize that what we saw in 2017 was not normal. Prices crashed soon after the spike, and some saw the movement as misleading in the first place; market manipulation is a potential cause identified by some researchers, for instance. Compelling research points to "coordinated price manipulation" as having compounded the surge. Again, that's not to say there isn't lucrative potential if all goes well. But investors shouldn't expect another 2017 to occur out of the blue.

The most important thing to do before investing in cryptocurrency is still to educate yourself on the market, and the specific asset you're considering. Keeping these points in mind will help to broaden your understanding though, and ensure that you enter the process with clarity.
Shipyard in Finland receives major order to build icebreaker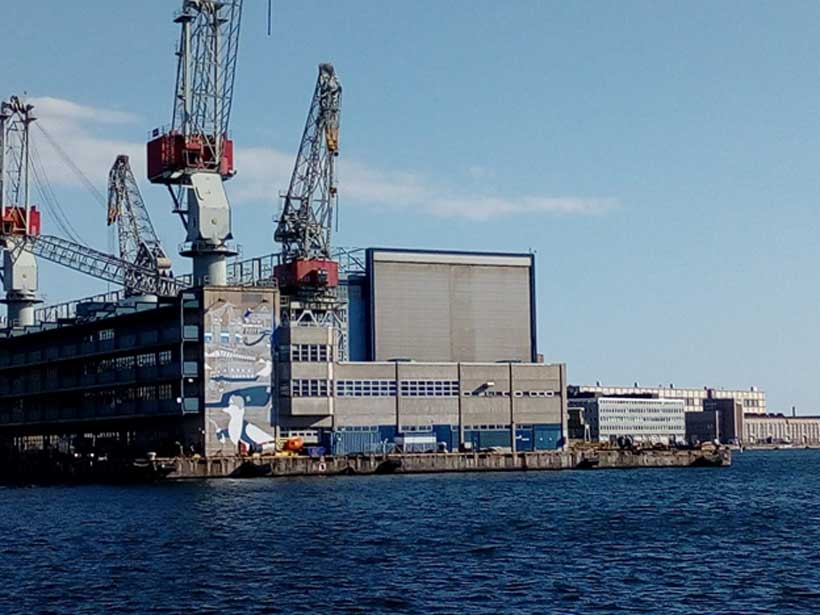 Helsinki Shipyard has received a major order to build the largest icebreaker in Finnish history and in the marine industry network is approximately 2,100 person-years.
Norilsk Nickel is Russia's leading metals and mining company. The company is also one of the largest platinum and copper producers in Russia. Norilsk Nickel is listed on the Moscow Stock Exchange and in 2020 had a turnover of around USD 15.5 billion, or around EUR 13.2 billion.
Helsinki Shipyard describes the order as significant for its operations.
"The design and construction of the new icebreaker is yet another indication of the strengths of Helsinki Shipyard Oy and Aker Arctic as well as the whole Finnish marine industry network as the leading builder of icebreakers. The employment impact of the contract at the shipyard and in the marine industry network is approximately 2,100 person-years. The contract is significant for Helsinki Shipyard and brings stability to the shipyard´s order book, extending it to the end of 2024," Helsinki Shipyard's press release says.
According to release , the icebreaker now ordered is the largest and most powerful diesel-electric icebreaker ever built in Finland.
"The new icebreaker will be the largest and most powerful diesel-electric icebreaker ever built in Finland," the release said.
The icebreaker's mission is to make the channel in Yenisei river for Nornickel Arctic Expresses (Arc7) and tow additionally employed fleet of cargo ships Arc5 class with up to 20 000 tons deadweight. The icebreaker's home port is going to be Murmansk.
The concept design of the new vessel was developed in cooperation with Aker Arctic Technology Oy. The design work is now proceeding according to the planned schedule, including e.g. the ice model tests, which have already been successfully performed. Project procurement is also proceeding well and purchasing contracts for the main equipment for machinery and propulsion have already been completed. The construction work will begin in 2022 and the vessel will be delivered to the customer for the winter season 2025.
"Receiving new icebreaker by the end of 2024 is very important for Nornickel as it provides additional transportation capacities needed to implement both our strategic investment projects including the city of Norilsk renovation plans. And we are happy to declare that it's going to be fueled by LNG which goes in line with current environmental trends on decarbonisation and will be a pioneer icebreaker on LNG exploited at Nothern Sea Route" – commented Senior Vice President of Norilsk Nickel Sergey Dubovitskiy.
The new icebreaker will have an integrated dual-fuel diesel-electric power plant, which can use both LNG and low-sulfur diesel oil as fuel with good energy efficiency and low emissions. The vessel will be built for the class notation Icebreaker 8 of the Russian Maritime Register (RMRS) and it will be capable of breaking 2 m thick snow-covered ice when operating either ahead or astern. The ship will also have facilities for transporting cargo and supporting helicopter operations.
The design and construction of the new icebreaker is yet another indication of the strengths of Helsinki Shipyard Oy and Aker Arctic as well as the whole Finnish marine industry network as the leading builder of icebreakers.
PM Kishida Outlines Vision for a New Form of Capitalism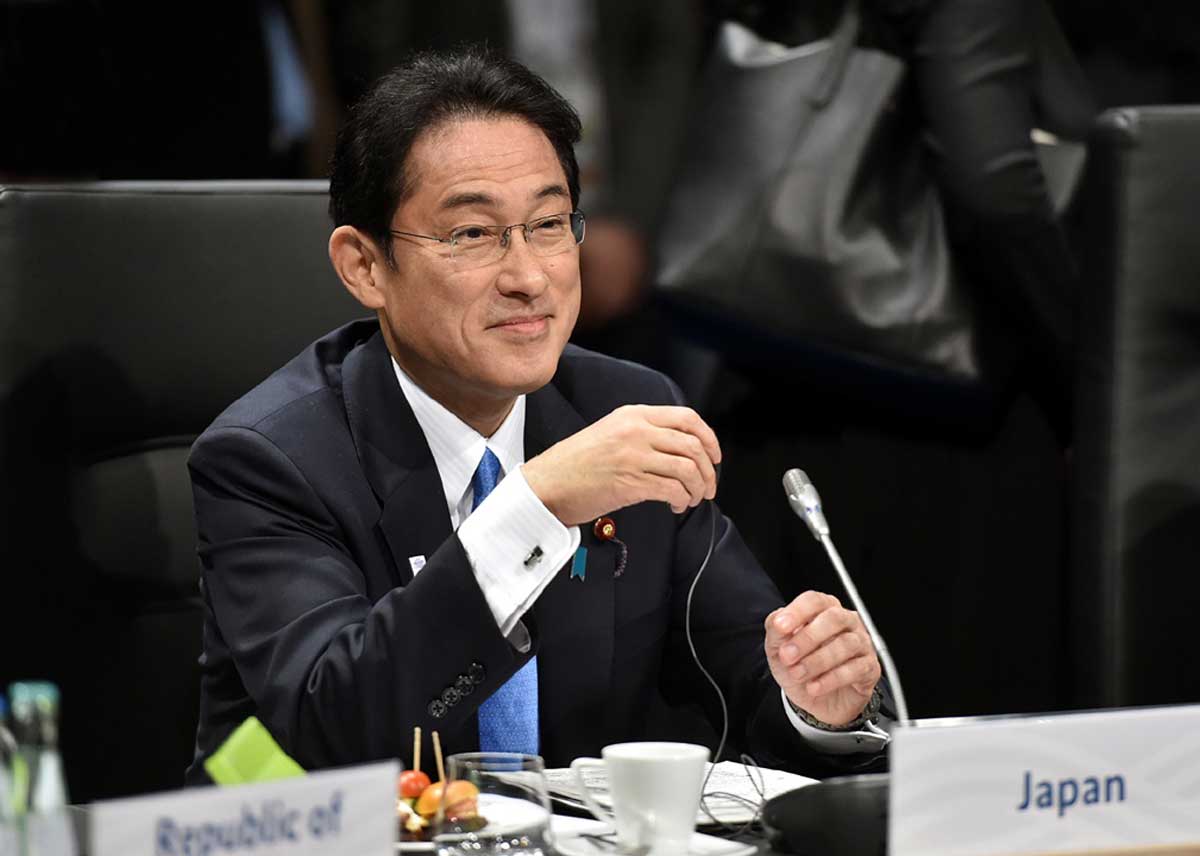 Japanese Prime Minister Kishida Fumio called for a new form of liberal democratic capitalism, balancing economic growth and distribution, in a special address to business, government and civil society leaders taking part in the World Economic Forum's virtual event, the Davos Agenda 2022.
"A key focus of my administration will be the revitalization of Japan through a new form a capitalism," he said. Unfettered state capitalism without adequate checks and balances produces problems such as widening income gaps, rural-urban disparities and social tensions, he added.
Kishida emphasized that the time has come for "historic economic and social transformations". He said Japan will pioneer a new form of public-private partnership, with leaders of government, industry and labour all working together to develop paradigm-shifting policies. "There has been an overreliance on competition and self-regulation to constrain the excesses of market forces," he added. "This must change."
These reforms will build on emerging strength shown by Japan's economy. However, he reiterated that current policies are not sufficient to ensure that growth is sustainable and inclusive.
The prime minister called for Japan to lead the world in green transformation. He said investment in green technology "will be more than doubled" and become an engine of growth. He also announced that a carbon pricing system will be introduced as soon as possible and Japan will continue to support the Asian emissions trading market.
"Japan remains committed to the Paris Agreement and will achieve carbon neutrality by 2050," he said. Private and public sector leadership will work tightly together on the demand and the supply side to support the transformation. One focus for Japan's clean energy strategy is to reform the energy sector, which accounts for more than 80% of greenhouse gas emissions. Smart grids, upgraded power and distribution networks as well as low-carbon energy sources like solar and wind energy are all part of the solution, he said.
Another important pillar for Japan's transformation is digitization. "While Japan has traditionally lagged in digital uptake, COVID-19 has given Japan a chance to leap-frog its digitization efforts," Kishida said. To support this, the government will invest heavily in next-generation networks, optical fibre and 5G-related infrastructure – extending it to 90% of the population over two years.
Kishida also laid out plans for increased corporate disclosure to encourage investment in human capital. "Investment in people is often regarded as a cost, but it is a source of medium to long-term corporate value," he said.
The prime minister pointed out that Japan continues to take a cautious approach to COVID-19, with borders closed until the end of February. "Changes will be made to border policies as more data comes in," he said. The government is taking a realistic view and he stressed that a zero-tolerance policy towards COVID-19 is neither possible nor appropriate.
Klaus Schwab, the World Economic Forum's Founder and Executive Chairman, thanked Japan for taking an active part in collaborative global efforts to combat shared challenges. "The capabilities of the Fourth Industrial Revolution open up new possibilities and opportunities," Schwab said. "The future will be much greener, more digital and human-centred."
China: $1.9 Trillion Boost and 88M Jobs by 2030 Possible with Nature-Positive Solutions
Nearly $9 trillion, two-thirds of China's total Gross Domestic Product (GDP), is at risk of disruption from nature loss. Making China's economy 'nature-positive' could generate $1.9 trillion in additional annual revenue and create 88 million jobs by 2030.
These are the findings of the latest report by the World Economic Forum Seizing Business Opportunities in China's Transition Towards a Nature-positive Economy.
"Businesses can create a virtuous cycle between people, planet and profit. Investing in and living in harmony with nature will better secure sustained performance and prosperity. Chinese businesses can harness technologies and innovation, while adopting and promoting the UN Global Biodiversity Framework to collectively shape a more resilient and beautiful future for China," said Gim Huay Neo, Managing Director, World Economic Forum.
The new report, in collaboration with Golden Bee, shows how significant business opportunities can be created if new business practices are adopted across three socio-economic systems: food, land and ocean use; infrastructure and the built environment; and energy and extractives. These systems are interconnected and can unlock untapped economic potential.
The report highlights progress to date, provides case studies and offers recommendations to accelerate new growth across these three systems.
– Food, land and ocean use: Six transitions can generate almost $565 billion in additional annual revenue and create 34 million new jobs by 2030. One of transitions identified would be – eco-tourism, projected to create some $53 billion of additional revenue in China – providing the largest business opportunity in accelerated ecosystem restoration and avoided land and ocean over-exploitation.
– Infrastructure and built environment: Five transitions to transform this system could add roughly $590 billion in annual revenue and create 30 million new jobs by 2030. An example of a key opportunity in this system's transformation is promoting the use of smart parking – a market worth $94 billion in 2020 but expected to grow to around $219 billion by 2025.
– Energy and extractives: Four transitions could create almost $740 billion in additional revenue per year and 23 million new jobs by 2030. Improving how resources are used or reused throughout the vehicle lifecycle could create roughly $122 billion of commercial value and over 3.7 million jobs by 2030 in China.
"Nature is critical to China's continued prosperity and social development. It is also at the heart of its 'ecological civilization' vision and intrinsically linked to its climate agenda. While our economy is currently facing non-negligible risk from nature loss, this report shows that taking bold action to 'put nature first' can secure our economic, social and climate ambitions while creating substantial business value." said Justin Lin Yifu, Dean, Institute of New Structural Economics, Peking University, Beijing.
The report also sets out how China is well-placed to lead the transition to a carbon-neutral and nature-positive economy by delivering its "ecological civilization" vision and implementing its new national biodiversity conservation strategy.
The potential gains for China in transforming its economy represent nearly 20% of global business opportunities and jobs creation. As the world enters a decisive decade for action on nature and climate, Chinese government and businesses need to work closely to raise global ambition on biodiversity commitments, drive policy and regulatory changes, lead technological innovations, and mobilize investment.
"China is uniquely positioned to lead a global movement towards a nature-positive, carbon-neutral future. As the president and host of the Convention on Biological Diversity's COP 15, it provides leadership in setting forth an integrated agenda which builds societal, economic and ecological resilience." said Elizabeth Mrema, Executive Secretary of the United Nations Convention on Biological Diversity.