During a recent visit to India (24th – 27th January) as a chief guest of the Republic Day celebration, Brazilian President Jair Messias Bolsonaro sketched an ambitious plan to revitalisation their faltering economy. This new strategic partnership will expand cooperation in key sectors of the economy such as oil, gas, and mining, while it was setting the target of USD 15 billion in bilateral trade by 2022. While approaching to WTO against India for extending support to her sugarcane farmers, Brazil penned investment cooperation and facilitation treaty. This is Brazil's 10thand India's 4thbilateral investment agreement since both nations had adopted their Model Bilateral Investment Treaty. Previously, India has managed to conclude bilateral investment treaties with Belarus, Kyrgyzstan, and Cambodia after scrapping down all 83 existing bilateral investment treaties. The object and purpose of this short write-upare to critically analyse and compare the new Brazil-India Cooperation and Facilitation Treaty (Brazil-India BIT) with the Model BITs of India and Brazil. It will be discussed who deviates from Model BIT and to what extent to sign the investment agreement. Moreover, the author will evaluate whether both countries have compromised their interest to strike a deal and who wins the deal or to what extent.
The Definition of Investment
Definition of investment is one of the essential elements in any investment agreement as this is the first thing a disputant has to establish before an investment tribunal to avail the protection. Brazil-IndiaBIT under Article 2.4 incorporates the meaning of investment. Here we see that enterprise-based definition is adopted where an enterprise is taken together with all of its assets. Both Brazil and Indian Model BITs have adopted the same enterprise-based definition approach. The BIT definition of investment is coupled with some other characteristic such as the commitment of capital, objective of establishing a lasting interest, expectation of gain or profit, and the risk assumption. In this, the BIT commensurate with Indian Model BIT as Brazil BIT lacks these elements in the definition of investment. A slight difference remains with the Indian Model BIT as the BIT does not require the "significance for the development of the host-state" characteristic in investment. Prof. Ranjan rightly pointed out that the requirement "investment should be significant for the development of the host-state" is a subjective requirement which is very much challenging for the foreign investor to prove the same before an investment tribunal.
Novelty in Expropriation Clause
A novelty of the new Brazil-India BIT is its expropriation clause which completely excludes indirect expropriation from the scope and purview. Article 6 only talks out "Direct expropriation" as the heading of the article proposes. Article 6.3 incorporates a provision which clearly states that the treaty only covers direct expropriation. The direct expropriation takes place in the time of nationalisation or when expropriation is made directly through formal transfer of title or when a downright seizure is made. Thus Brazil-India BIT does not cover indirect expropriation of investment. After a thorough reading of both Model BIT, it is observed that Brazilian Model BIT does not have any provision related to indirect expropriation while Indian Model BIT covers the same under Article 5.3. Thus, this can well be said that this novel idea of excluding indirect expropriation, Brazil wins while India deviated its Model BIT. As this rule allows investors to bring indirect expropriation claims on imperceptible grounds. Brazil has been critical to indirect expropriation for some time. According to the Brazilian approach, this provision allows foreign investors to make abusive claims and shrink regulatory spaces of the host-state, which helps host-state to protect public interest such as public health, environment, public security etc. Since direct expropriation of foreign investment is very much rare in the modern economic affair, it is unexpected that the Indian side departed from its earlier practice. Even recently concluded Indian BIT with Belarus provides rules of indirect expropriation under article 5.3A thorough reading will reveal that not only those BITs provide for protection from both ends but also laid down formulae of determining indirect expropriation which could be a great guide for investment tribunals. Host-states regulatory powers which emanate directly from its sovereignty puts a prodigious test for the investors. The regulatory measures are taken in public interest frequently creates hardships and might upset investment adversely. Although there is a possibility of abusing power under the blanket of indirect expropriation, the entire removal of the system of indirect expropriation is not a welcome step. In the words of professor Ranjan, "leaving indirect expropriation outside the scope of the BIT creates a yawning gap in the protection of foreign investment."
Prevention and Settlement of Dispute Clause – A New Horizon
Settlement of dispute is a vital portion of any investment agreement. It is observed that Brazil-India BIT used the phrase "dispute prevention and settlement" instead of the word dispute settlement only. Settlement of dispute comes under Part IV Institutional Governance, Dispute Prevention and Settlement. This highlights that both countries emphasise on the prevention of disputes resorting to the principle "prevention is better than cure". Ostensible novelty is established in this BIT as Brazil has been very critical to the Investor-State Dispute Settlement System (ISDS) which gives an investor a right to approach an investment tribunal directly against a State. There is no provision of ISDS in this new Brazil-India BIT. Article 13 calls for the creation of the Joint Committee for the administration of this Treaty comprising of government representatives of both parties. This Joint Committee shall oversee the implementation and execution of the treaty, coordinate and facilitate, and resolve the dispute amicably between the parties. In pursuant to Article 14 Each party has to establish National Focal Point or Ombudsman who will be responsible for following recommendations of Joint Committee and consult with other party's Ombudsman. Concisely, Ombudsman shall work closely with the other party's Ombudsman, Joint Committee, and relevant government authorities at the state and local level to address differences and helping in preventing disputes. A unique dispute prevention mechanism is provided under Article 18. Under this article, if a party considers that a specific measure adopted by the other party constitutes a breach of this treaty, the party may initiate dispute prevention procedure within the Joint Committee. If the Joint Committee fails to resolve the dispute within a specified time of two months, the party may submit the dispute to the arbitration in according to article 19. Article 19 envisages State to State Dispute Settlement (SSDS) mechanism. This article says when dispute prevention mechanism fails to address and resolve the differences between parties, either party may refer the dispute to arbitration tribunal under this article. Article 19.2 says in explicit language that the purpose of the arbitration is to decide on the interpretation of the treaty or the observance of the terms of the treaty by a party. Furthermore, it spells out that the tribunal does not have any power to award compensation. Indian Model BIT provides both ISDS and SSDS mechanisms while Brazilian Model BIT excludes ISDS procedure, instead they devise SSDS system of dispute settlement. Thus, it is more than clear that India compromised its stand and agreed to adopt the SSDS system put forward by Brazil. However, in the absence of ISDS, the foreign investor has to depend entirely upon the home-state. If home-state does not wish to protect the interest of the investor, the investor will have no remedy available to the foreign investor under general international law.
Non Discrimination Clause
Non-discriminatory clauses in BIT protects investors from losses which may incur due to war or other armed conflicts, civil strife, national emergency etc. If any investment is adversely affected due to any above-stated reasons the state has to compensate the investor. The BIT stipulates the ways of compensation. Typically, it includes restitution, indemnification, and other forms of compensations. Article 7 of the Brazil-India BIT incorporates such rule. It says, if investment suffers losses in the territory of other party due to war or other armed conflicts, revolution, state of emergency, civil strife or any other similar events, shall enjoy restitution, indemnification, or other forms of compensations. Moreover, the clause attached with MFN clause. So, the adversely affected investor has the option to avail the most favourable treatment under the MFN clause, which is awarded to a third-party than the treatment the host-state accords to its own investors. Both Model BITs have featured this non-discrimination clause. The Indian Model BIT only includes National Treatment clause not MFN clause whereas Brazilian Model BIT incorporates MFN clause. Thus, once again, India compromised its stand to Brazil and agreed to embrace the MFN clause to article 7 of Brazil-India BIT. However, one may find this kind of attachment of the MFN clause is standard protocol and nothing new to the investment lawyers.
Commonalities with Indian Model BIT
Although most of the BITs do embrace MFN clause as a standard procedure, the Brazil-India BIT does not include the same. Brazil conceded not to include MFN clause although its Model BIT provides for the same under article 6. There is no provision of the MFN clause in the Indian Model BIT. Taxation related regulatory measures have been put outside the purview of the treaty under article 20 of Brazil-India BIT. The same is offered by Indian Model BIT under article 2.4 with a minor variance that host-state's decision on the impugned measure is taxation related, is final and non-justiciable. Whereas article 20 of the Brazil-India BIT does not use the word non-justiciable as such. Both Brazil-India BIT and Indian Model BIT have adopted General Exceptions clause under articles 23.1 and article 33.1 respectively. One may find that article 23.1 of the Brazil-India BIT is a reproduction of article 33.1 of Indian Model BIT. In terms of Security Exceptions clause, both Brazil-India BIT and Indian Model BIT have encompassed under article 24 and article 33 respectively. Again the Security Exceptions clause of Brazilian-Indian BIT is influenced from Indian Model BIT. Article 24 is almost a reproduction of article 33 of the Indian Model BIT with an insignificant alteration in article 24.3.
Conclusion
After analysing Brazil-India BITs with Model BITs, the present author opines that newly concluded BITs between two nations rests mostly on Brazilian Model BIT. Although two countries have compromised on certain aspects. As it does contain SSDS system excluding the ISDS system of dispute settlement and the indirect expropriation clause. We witness the Brazil-India BIT is based on the principle of dispute prevention rather than the prevalent notion of dispute settlement. It is designed in such a way that it will be productive in preventing disputes more effectively. This unique dispute prevention tactic needs appreciation. The modern economic affairs hardly witness nationalisation or the direct takeover of foreign investment. As a result, in the absence of rules of indirect expropriation, it could well be expected that a certain degree of foreign investment protection would be weakened. After White Industries Arbitration case, asluicegate was opened for foreign investors' claims which put at risk Indian government. Recently, India had terminated a close to 60 investment agreements which were based on the investor-centric approach of 2003 Indian Model BIT. In 2016, India published its new model BIT and started negotiation with other states, which is state-centric. After thorough analysing of the provisions, one can certainly reach to the conclusion that Indian Model BIT2015 gives precedence to host-state's right to regulate over investment protection. This new Brazil-India BIT is even more placed on host-state's sovereign right to regulate. As Indian Model BIT has been compromised most of the time while inking the Brazil-India BIT, the question remains to see in future BIT negotiations; whether India sticks to its own Model BIT or pay heed to the terms advances by the counterparts; hesitatingly or readily.
Innovative ways to resume international travel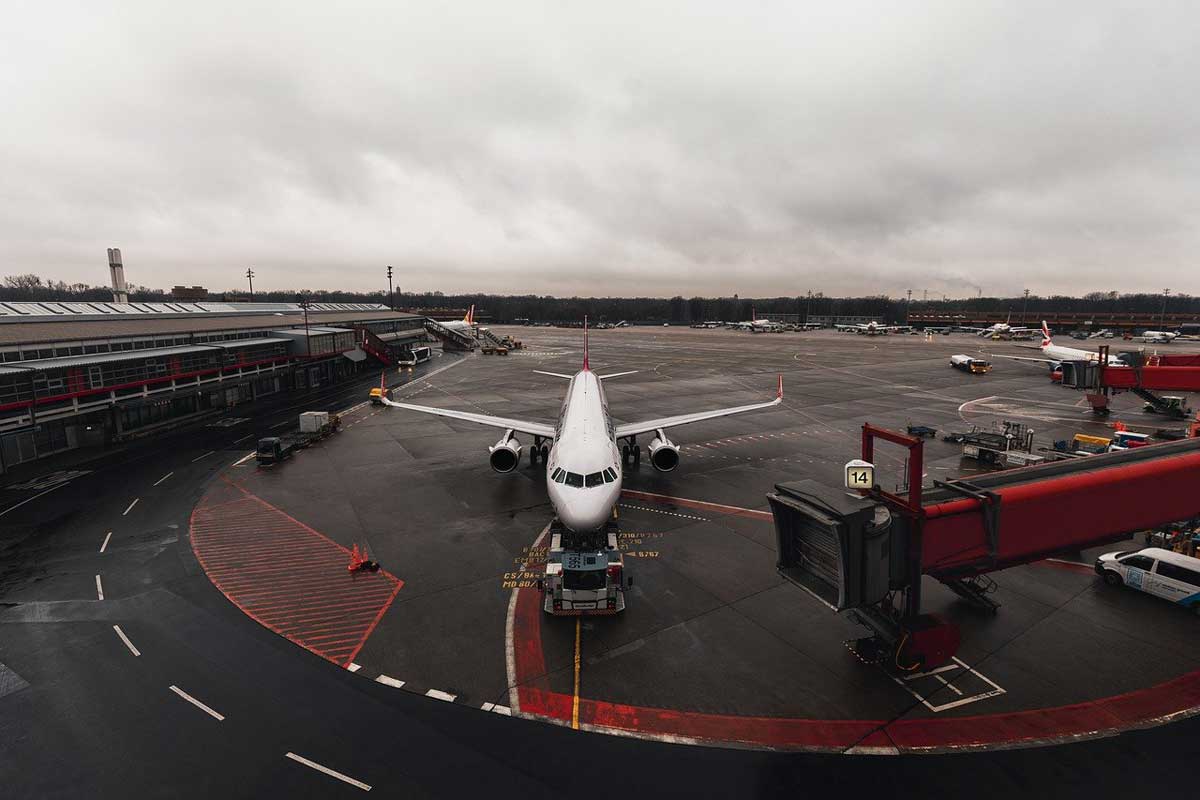 International travel was predictably impacted as a result of covid 19 and the tourism industry suffered severe losses.
According to the UNWTO (United Nations World Tourism organization) barometer, the period from January-October 2020 witnessed a whopping 72% drop in tourist arrivals (international tourist arrivals dropped by 900 Million when compared to the January-October 2019 period). The loss in export revenues, year on year, from the tourist sector were a staggering 945 Billion USD. Tourist arrivals across regions witnessed a drop. According to the UNWTO barometer, the drop in tourism would cause a loss of 2 Trillion USD to the global economy.
Countries looking to resume international flights
During the midst of the pandemic, agreements were signed to facilitate essential travel between various countries (priority was given to workers, students or individuals who had to travel for emergency purposes).
Countries which have been successful in dealing with the pandemic have been looking to gradually resume international flights. Since October 2020, Singapore whose economy is significantly dependent upon tourism had signed agreements with certain countries to ensure that travel for important purposes was less restrictive — either the quarantine period was reduced, or in some cases was not required at all.
New Zealand will be allowing quarantine free travel from Australia for the first time from April 19. New Zealand PM, Jacinda Ardern:
'The Trans-Tasman travel bubble represents a start of a new chapter in our COVID response and recovery, one that people have worked so hard at'
Australia has been permitting travellers from New Zealand to enter most parts of the country without quarantine, though this has not been reciprocated.
A travel bubble has also opened between Taiwan (which has reported a little over 1,000 cases and 10 deaths) and the Island of Palau (which has reported 0 deaths) where travellers need not quarantine themselves (there are a number of other restrictions though).
Vaccine Passports, Digital Pass and differing perspectives
As countries get ready to open up travel, there has been a debate with regard to using 'vaccine passports' (these are documents which show that travellers have been vaccinated against Covid-19 or recently tested negative for the virus).
One country which is using this experiment domestically is Israel. It has issued a document known as 'Green Pass' to those who have been vaccinated or if they have developed immunity. This Green Pass can be used for entry into gyms, hotels, restaurants and theatres. The UK and US too are mooting the idea of introducing such an arrangement. This idea has faced fervent opposition in both countries. In UK, opposition parties Labour, Liberal Democrats and the Scottish National Party (SNP) have opposed the idea of such a covid certification document. The reasons cited for opposition are concerns with regard to 'equity, ethics and privacy'. The UK government has stated that a covid status certificate would not be introduced before June, and trials of various schemes to ensure safe opening up of the UK economy would carry on.
In the US, Republicans are opposing the idea of a vaccine passport saying that such an idea would be an attack on personal freedoms. Donald Trump's son Donald Trump Jr urged Republicans to 'vocally and aggressively' stand up against vaccine passports.
If one were to look at international travel, International Airport Transport Association (IATA) has introduced a travel pass, a digital certificate, which will confirm a flyer's COVID-19 test result and vaccination status. Singapore will be accepting travellers using this mobile digital pass from May 2021.While the pass has been tested by Singapore Airlines, 20 airlines (including Emirates and Malaysia Airlines) are in the process of testing the pass.
While one of the pitfalls of a covid status certificate or Vaccine passport is the impingement upon privacy, it has also been argued that developing countries will be at a disadvantage given the relatively slow rate of vaccination in the developing world. While remarking in the context of Africa,Dr. John Nkengasong the head of the Africa Centers for Disease Control and Prevention, said:
'We are already in a situation where we don't have vaccines, and it will be extremely unfortunate that countries impose a travel requirement of immunization certificates whereas the rest of the world has not had the chance to have access to vaccines.'
Conclusion
In conclusion, it is important for innovative ways to resume international travel. Safety needs to be balanced with equity, for this it is imperative that all actors engage in a constructive manner. A number of observers have suggested that vaccine passports/covid status certificates should be made optional, and that there is nothing wrong in using technology per se but it should not be thrust on anyone. The fight against the pandemic and revival of international travel are a golden opportunity for countries to reverse the increasing sense of insularity and inequity which has risen in recent years.
Will the trade war between China and the United States come to end?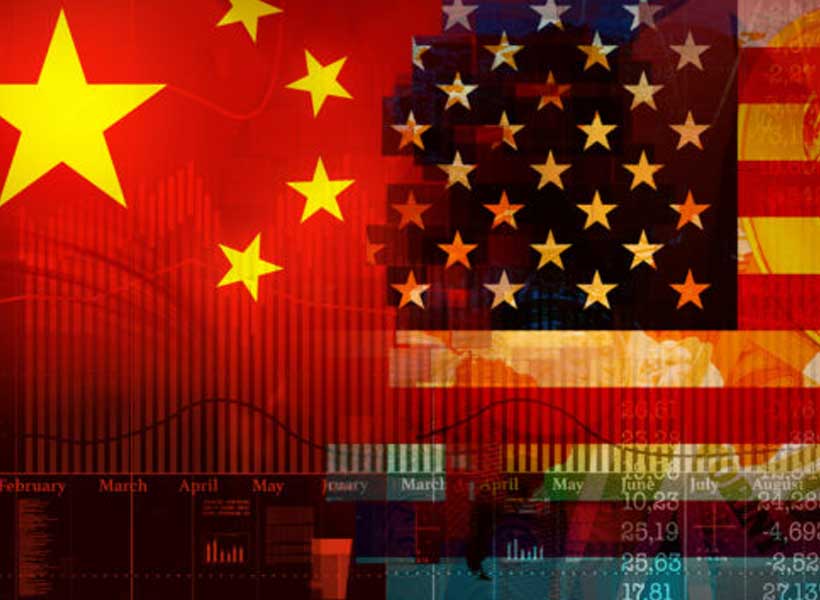 Authors: Raihan Ronodipuro& Hafizha Dwi Ulfa*
The recent trade conflict between the United States and China has had a direct effect on some of the world's economic players. These two countries are attacking each other with declarations and a trade war; the relationship between the two countries can be defined as a love-hate relationship because the two countries have a lot of mistrust for each other, but they still need each other.
The United States requires China as a global source of low-wage labor as well as a market for marketing American products, and China requires the United States as an investor in its companies as well as a market for marketing Chinese products known for their low-cost. What makes these two countries to be so cold to one another? To answer the question, let's go back to when this trade war saga started.
Donald Trump is a successful businessman who owns enterprises and corporations all over the world. His candidacy for President of the United States in 2016 poses several concerns, including whether Trump is eligible to run for office. Trump replied by becoming the 45th President of the United States, succeeding Obama.
Trump adopted a protectionism agenda in order to shield the US economy from what he referred to as the "robber from China." Trump has released a law stating that all steel and aluminum products entering the United States from Europe, China, Canada, and Mexico would be subject to 25% and 10% tariffs, respectively. Of course, China is outraged that the United States issued this order, as well as a related policy on all tribal products. Automobile components, as well as agriculture and fishery products, are manufactured in the United States.
In addition to the tariff battle, President Trump has expressly demanded that the TikTok and WeChat apps be prohibited from running in the United States. We know that these two technologies are very common in the larger population. Giant corporations, such as Huawei, have not survived Trump's "rampage," with the Chinese telecommunications giant accused of leaking US national security data to China through Huawei's contract with US security authorities.
As a result, many US firms were forced to cancel contracts with Huawei or face sanctions. Google is one of the companies impacted by this contract termination, which means that all Huawei smartphone devices manufactured in 2019 and after will lack any of Google's services such as the Google Play Store, Gmail, and YouTube.
Many of the world's economic organizations predict a 0.7 percent drop in GDP in 2018 and a 2% growth in 2020. Coupled with the Coronavirus pandemic, the global economy has become increasingly stagnant, with global economic growth expected to be less than 0%.
Amid the tough trade negotiations between the United States and China, COVID-19 pandemic is also affecting their relationship. The United States domestic pressure to contain the pandemic, has led Trump to accuse China of being the virus spread source. As a consequence, Trump put the US-China future relations at stake with his "China's Virus" label. Besides, the United States absence from World Health Organization (WHO) during Trump administration along the pandemic, that become a new opportunity for China to expand its influence. China uses the Covid-19 pandemic issue as an opportunity.
China's successful in controlling the pandemic, has also made China confident in facing the United States. Meanwhile, the United States is increasingly threatened by its position. Moreover, the United States dependence on overcoming Covid-19 which requires relations from many parties, including China, makes the United States' position weak as a superpower.
This is what we hoped for when Biden took office. Many consider President Joe Biden to be willing to "soften" the United States' stance on the trade war with China. After his inauguration on January 20, 2021, Biden has made many contacts with Beijing to address a variety of issues, one of which is the continuation of the trade war.
The United States and China agreed to meet in Anchorage, Alaska, on March 18-20, 2021, to discuss this issue. The meeting produced no bright spots in the escalation of the US-China trade war, but rather posed questions concerning the Middle East, Xinjiang, North Korea, and Taiwan.
The Biden administration stressed that it does not plan to abolish various regulations passed during the Trump administration's term in the trade war with China, but it also does not intend to employ the same negotiation strategies as the Trump administration, which seemed to be very offensive. Besides, the Biden administration must be careful, If Biden prioritizes domestic challenges then China has room to push its agendas, including in the field of technology and territorial issues
Furthermore, the Biden administration's policy has shifted from imposing tariffs on China to investing in industries that Biden believes are less competitive with China, such as nanotechnology and communication networks.
In conclusion, the trade war between the United States and China has ushered in a new age in the global economy, one in which China is going forward to replace the United States' status as a world economic force, something that the United States fears.
The door to investment is being opened as broad as possible, the private sector is being encouraged to participate (under tight government oversight, of course), the cost of living is being raised, and the defense spending is being expanded. Today, we can see how the Chinese economy is advancing, becoming the world's second largest economy after the United States, selling goods all over the world to challenge the United States' status, and even having the world's largest military after the United States.
The rise of China is what the US is scared of; after initially dismissing China's problem as insignificant, the US under the Trump administration takes China and Xi Jinping's problems seriously by starting a trade war that is still underway.
Will this trade war enter a new chapter in the Biden presidency, where the relationship with China will be more 'calm' and the trade war can be ended, or can it stalemate and maintain the stance as during the previous president's presidency?
*Hafizha Dwi Ulfa is a Research Assistant of the Indonesian International Relations Study Center (IIRS Center) with analysis focus on ASEAN, East Asia, and Indo-Pacific studies.
The "Retail Investor Revolution" in the U.S.
Authors: Chan Kung and He Jun
Recently, the battle between retail investors and institutional investors is taking place in the U.S. stock market, with some short-selling institutional investors being driven to the brink of bankruptcy. The rise of the retail investor, which has led to huge volatility in the U.S. stock market, is nothing short of a "retail investor revolution" in a market dominated by institutional investors.
GameStop (GME), the world's largest video game and entertainment software specialty retailer with a chain of nearly 7,000 retail stores worldwide, has continued to underperform in recent years under the impact of online gaming, with its stock price dipping from USD 28 per share in 2016 to USD 2.57 per share in April 2020. Nevertheless, since January 11, 2021, retail investors have been bullish on GME that it has soared to as high as USD 483 per share, a "crazy" move that drove Melvin Capital, a hedge fund with a large short position in the company, to the brink of bankruptcy. So far this year, short-sellers had lost USD 19.75 billion on GME, according to fintech and analytics firm S3 Partners. S3 Partners estimates that short positions in GME lost more than USD 7.8 billion on January 29 alone. The "long-short" battle between retail investors and institutional investors ended with the retreat of institutional investors.
Other U.S. stocks that have recently been caught up in the "long-short" battle have also been volatile. On January 28, American Airlines plunged after opening nearly 31% higher, closing up 9.30%. Castor Marintime, a Cypriot dry bulk shipping company, also plunged after opening with a 67.62% jump, closing up 14.77%. AMC Theatres, a U.S. cinema chain on the verge of bankruptcy, closed down 56.63% on the same day after soaring more than sevenfold in two weeks. Canadian mobile phone company BlackBerry and the U.S. fashion clothing chain Express also fell about 42% and 51%, respectively.
The U.S. capital market has long been dominated by institutional investors, and in mid-2018, institutional investors held 93.2% of the market value of the stock market, while individual investors held less than 6% of the market value. In the U.S. capital market, where institutions are the absolute majority, the market system and regulatory rules are set in favor of institutional investors. Market participants, i.e., investors (institutional investors and retail investors), regulatory authorities, and financing entities (enterprises) have formed a set of "self-consistent" system. However, the "retail investor revolution" has disrupted the conventional ecology of the market, with some young retail investors from the WallStreetBets (WSB) group on the Reddit forum throwing institutions into disarray. This "long-short" battle has put retail investors, represented by the "WallStreetBets", at center stage and secured support from the top elites, including Elon Musk. In the face of this sudden "retail investor revolution", the reasons and possible effects are worth in-depth observation and thinking.
First, who opposes the "retail investor revolution"?
The answer is of course, Wall Street as represented by institutional investors, who are the "establishment" in the capital market and represent the mainstream and value perspectiveof the financial market. Goldman Sachs, a prominent investment bank, saying the butterfly effect of the GME short squeeze is leading to the worst short squeeze in the U.S. stock market since the financial crisis. Over the past 25 years, the U.S. stock market has seen a number of severe short squeezes, but none as extreme as has occurred recently. Goldman Sachs warned that if the short squeeze continued, the entire financial market would collapse. According to Goldman Sachs, unsustainable excess in one small part of the market has the potential to tip a row of dominoes and create broader turmoil. In recent years, the pattern of low volume and high concentration in U.S. stocks has increased the risk of funds unwinding their position across the market.
Market maker brokers and trading platforms have also imposed strict restrictions on retail trading. In the midst of a fierce battle between retail investors and short sellers in the U.S. stock market, for example, several brokerage houses, including Robinhood, a zero-commission online brokerage, and Interactive Brokers, one of the largest online brokerages in the U.S., abruptly shut down buying of WSB related stocks such as GME, AMC, and Nokia. Robinhood said the restrictions had to be put in place because of the pressure on data processing and margins brought by the volume of retail trading. But the move immediately drew accusations from the market that the decision was "market manipulation".
Second, what gathers a group of scattered retail investors?
According to Chan Kung, founder of the ANBOUND, the answer lies in the internet. A group of young retail investors gather in a Reddit subsection called WallStreetBets (WSB), and rely on the convenience of the internet to mobilize and convene, forming a force that can influence institutions in specific areas (such as WSB concept stocks). As in recent years, public use of social networking platforms in the social and political spheres has shifted to the stock market investment sphere.
Chan also pointed out in that the role of the internet is not only in mobilizing and convening, but also in providing and sharing quality analysis. The dominance of institutions in the stock market is not only reflected in funds, but also in research capabilities. They rely on professional teams to collect information, conduct market research, and conduct modeling and analysis, forming a certain information monopoly and an overall investment advantage over retail investors. However, the development of the internet has broken up this information monopoly. Due to the convenience of information acquisition and sharing, some small institutions and professional investors also have a high analytical ability. Their participation and sharing make the Internet platform another kind of "large institutions", which provide investment analysis and advice to retail investors in a distributed manner. The rapid information sharing and investment actions make the retail investor cluster a "disruptor" and "challenger" that cannot be underestimated in the capital market. Chan Kung also pointed out that among the retail investors, a group of people with strong information ability will further decide the market trend in the future, and the investment in the capital market will gradually become information-oriented, and the size of the funds will not be as important as in the past.
Third, how would the U.S. financial regulators handle the short squeeze and the stock market turmoil?
The U.S. Securities and Exchange Commission (SEC) said on January 29 that it is closely monitoring extreme price volatility and will review entities that "unduly inhibit" traders' ability to trade certain stocks. The SEC also added that extreme stock price volatility has the potential to expose investors to rapid and severe losses and undermine market confidence, and that market participants should be careful to avoid "illegal" manipulative trading activity. The SEC is working with regulators to assess the current situation and review the activities of regulated entities, financial intermediaries, and other market participants. White House Press Secretary Jen Psaki said that Treasury Secretary Janet Yellen and the White House economic team are closely watching the stock market activity around GameStop and other heavily shorted companies. She called the trading in the video-game retailer "a good reminder, though, that the stock market isn't the only measure of the health of our economy." Fed Chairman Jerome Powell declined to weigh in on the activity around GameStop. "I don't want to comment on a particular company or day's market activity or things like that. It's just not something really that I would typically comment on," Powell said. This information suggests that the U.S. regulatory authorities are cautious in their stance on market volatility, but hope that the market will remain stable and compliant.
Fourth, what will happen to the market relationship between retail investors and institutions?
The "retail investor revolution" has exposed the contradiction between retail investors and institutions, and made the market relationship between retail investors and institutions the focus of the market. Retail investors are within their rights to take legal action against brokerage houses for restricting trading. In the market, it is not only the so-called "regulators" that can deliver justice. Chan Kung stressed that the real problem with institutional restrictions is that if Wall Street establishes a firewall for market trading and prohibits retail investors from uniting to make the market, then the market becomes an inter-agency market, and may even further evolve into a false trading market, shaking the foundation of the entire market system. Therefore, this unprecedented short squeeze triggered by retail investors has exposed a systemic defect in the U.S. capital market. To solve this problem, there is the need to continue observing and following up.
Remarkably, the same problem exists in China. People who speculate in Chinese stocks gather on WeChat and online forums to lead a large number of hot money to hit the market. Drawing on the example of the "retail investor revolution" in the U.S., the following questions are worth considering: Is such trading activity legal? If it is "illegal", then what kind of market has the Chinese stock market become? If there are certain winners in the market, limits on how much the stock price can go up and how much they can go down, and, in short, all the criteria that are set internally, isn't the market trading becoming akin to sham game? Such questions are also worth pondering in China's retail investors-dominated stock market.
Final analysis conclusion
The historical experience shows that the enthusiasm of the market can never prevent the laws of the market from working, and that the rules formed on the basis of previous experiences and lessons are still the main keynote of the market. At the same time, one should also see that with the changes in the information world and the changes in the behavior of retail investors, retail investors are forming a force that can affect the market. Therefore, certain changes in the market system and regulatory approach as a result are likely to be a future trend.