During a recent visit to India (24th – 27th January) as a chief guest of the Republic Day celebration, Brazilian President Jair Messias Bolsonaro sketched an ambitious plan to revitalisation their faltering economy. This new strategic partnership will expand cooperation in key sectors of the economy such as oil, gas, and mining, while it was setting the target of USD 15 billion in bilateral trade by 2022. While approaching to WTO against India for extending support to her sugarcane farmers, Brazil penned investment cooperation and facilitation treaty. This is Brazil's 10thand India's 4thbilateral investment agreement since both nations had adopted their Model Bilateral Investment Treaty. Previously, India has managed to conclude bilateral investment treaties with Belarus, Kyrgyzstan, and Cambodia after scrapping down all 83 existing bilateral investment treaties. The object and purpose of this short write-upare to critically analyse and compare the new Brazil-India Cooperation and Facilitation Treaty (Brazil-India BIT) with the Model BITs of India and Brazil. It will be discussed who deviates from Model BIT and to what extent to sign the investment agreement. Moreover, the author will evaluate whether both countries have compromised their interest to strike a deal and who wins the deal or to what extent.
The Definition of Investment
Definition of investment is one of the essential elements in any investment agreement as this is the first thing a disputant has to establish before an investment tribunal to avail the protection. Brazil-IndiaBIT under Article 2.4 incorporates the meaning of investment. Here we see that enterprise-based definition is adopted where an enterprise is taken together with all of its assets. Both Brazil and Indian Model BITs have adopted the same enterprise-based definition approach. The BIT definition of investment is coupled with some other characteristic such as the commitment of capital, objective of establishing a lasting interest, expectation of gain or profit, and the risk assumption. In this, the BIT commensurate with Indian Model BIT as Brazil BIT lacks these elements in the definition of investment. A slight difference remains with the Indian Model BIT as the BIT does not require the "significance for the development of the host-state" characteristic in investment. Prof. Ranjan rightly pointed out that the requirement "investment should be significant for the development of the host-state" is a subjective requirement which is very much challenging for the foreign investor to prove the same before an investment tribunal.
Novelty in Expropriation Clause
A novelty of the new Brazil-India BIT is its expropriation clause which completely excludes indirect expropriation from the scope and purview. Article 6 only talks out "Direct expropriation" as the heading of the article proposes. Article 6.3 incorporates a provision which clearly states that the treaty only covers direct expropriation. The direct expropriation takes place in the time of nationalisation or when expropriation is made directly through formal transfer of title or when a downright seizure is made. Thus Brazil-India BIT does not cover indirect expropriation of investment. After a thorough reading of both Model BIT, it is observed that Brazilian Model BIT does not have any provision related to indirect expropriation while Indian Model BIT covers the same under Article 5.3. Thus, this can well be said that this novel idea of excluding indirect expropriation, Brazil wins while India deviated its Model BIT. As this rule allows investors to bring indirect expropriation claims on imperceptible grounds. Brazil has been critical to indirect expropriation for some time. According to the Brazilian approach, this provision allows foreign investors to make abusive claims and shrink regulatory spaces of the host-state, which helps host-state to protect public interest such as public health, environment, public security etc. Since direct expropriation of foreign investment is very much rare in the modern economic affair, it is unexpected that the Indian side departed from its earlier practice. Even recently concluded Indian BIT with Belarus provides rules of indirect expropriation under article 5.3A thorough reading will reveal that not only those BITs provide for protection from both ends but also laid down formulae of determining indirect expropriation which could be a great guide for investment tribunals. Host-states regulatory powers which emanate directly from its sovereignty puts a prodigious test for the investors. The regulatory measures are taken in public interest frequently creates hardships and might upset investment adversely. Although there is a possibility of abusing power under the blanket of indirect expropriation, the entire removal of the system of indirect expropriation is not a welcome step. In the words of professor Ranjan, "leaving indirect expropriation outside the scope of the BIT creates a yawning gap in the protection of foreign investment."
Prevention and Settlement of Dispute Clause – A New Horizon
Settlement of dispute is a vital portion of any investment agreement. It is observed that Brazil-India BIT used the phrase "dispute prevention and settlement" instead of the word dispute settlement only. Settlement of dispute comes under Part IV Institutional Governance, Dispute Prevention and Settlement. This highlights that both countries emphasise on the prevention of disputes resorting to the principle "prevention is better than cure". Ostensible novelty is established in this BIT as Brazil has been very critical to the Investor-State Dispute Settlement System (ISDS) which gives an investor a right to approach an investment tribunal directly against a State. There is no provision of ISDS in this new Brazil-India BIT. Article 13 calls for the creation of the Joint Committee for the administration of this Treaty comprising of government representatives of both parties. This Joint Committee shall oversee the implementation and execution of the treaty, coordinate and facilitate, and resolve the dispute amicably between the parties. In pursuant to Article 14 Each party has to establish National Focal Point or Ombudsman who will be responsible for following recommendations of Joint Committee and consult with other party's Ombudsman. Concisely, Ombudsman shall work closely with the other party's Ombudsman, Joint Committee, and relevant government authorities at the state and local level to address differences and helping in preventing disputes. A unique dispute prevention mechanism is provided under Article 18. Under this article, if a party considers that a specific measure adopted by the other party constitutes a breach of this treaty, the party may initiate dispute prevention procedure within the Joint Committee. If the Joint Committee fails to resolve the dispute within a specified time of two months, the party may submit the dispute to the arbitration in according to article 19. Article 19 envisages State to State Dispute Settlement (SSDS) mechanism. This article says when dispute prevention mechanism fails to address and resolve the differences between parties, either party may refer the dispute to arbitration tribunal under this article. Article 19.2 says in explicit language that the purpose of the arbitration is to decide on the interpretation of the treaty or the observance of the terms of the treaty by a party. Furthermore, it spells out that the tribunal does not have any power to award compensation. Indian Model BIT provides both ISDS and SSDS mechanisms while Brazilian Model BIT excludes ISDS procedure, instead they devise SSDS system of dispute settlement. Thus, it is more than clear that India compromised its stand and agreed to adopt the SSDS system put forward by Brazil. However, in the absence of ISDS, the foreign investor has to depend entirely upon the home-state. If home-state does not wish to protect the interest of the investor, the investor will have no remedy available to the foreign investor under general international law.
Non Discrimination Clause
Non-discriminatory clauses in BIT protects investors from losses which may incur due to war or other armed conflicts, civil strife, national emergency etc. If any investment is adversely affected due to any above-stated reasons the state has to compensate the investor. The BIT stipulates the ways of compensation. Typically, it includes restitution, indemnification, and other forms of compensations. Article 7 of the Brazil-India BIT incorporates such rule. It says, if investment suffers losses in the territory of other party due to war or other armed conflicts, revolution, state of emergency, civil strife or any other similar events, shall enjoy restitution, indemnification, or other forms of compensations. Moreover, the clause attached with MFN clause. So, the adversely affected investor has the option to avail the most favourable treatment under the MFN clause, which is awarded to a third-party than the treatment the host-state accords to its own investors. Both Model BITs have featured this non-discrimination clause. The Indian Model BIT only includes National Treatment clause not MFN clause whereas Brazilian Model BIT incorporates MFN clause. Thus, once again, India compromised its stand to Brazil and agreed to embrace the MFN clause to article 7 of Brazil-India BIT. However, one may find this kind of attachment of the MFN clause is standard protocol and nothing new to the investment lawyers.
Commonalities with Indian Model BIT
Although most of the BITs do embrace MFN clause as a standard procedure, the Brazil-India BIT does not include the same. Brazil conceded not to include MFN clause although its Model BIT provides for the same under article 6. There is no provision of the MFN clause in the Indian Model BIT. Taxation related regulatory measures have been put outside the purview of the treaty under article 20 of Brazil-India BIT. The same is offered by Indian Model BIT under article 2.4 with a minor variance that host-state's decision on the impugned measure is taxation related, is final and non-justiciable. Whereas article 20 of the Brazil-India BIT does not use the word non-justiciable as such. Both Brazil-India BIT and Indian Model BIT have adopted General Exceptions clause under articles 23.1 and article 33.1 respectively. One may find that article 23.1 of the Brazil-India BIT is a reproduction of article 33.1 of Indian Model BIT. In terms of Security Exceptions clause, both Brazil-India BIT and Indian Model BIT have encompassed under article 24 and article 33 respectively. Again the Security Exceptions clause of Brazilian-Indian BIT is influenced from Indian Model BIT. Article 24 is almost a reproduction of article 33 of the Indian Model BIT with an insignificant alteration in article 24.3.
Conclusion
After analysing Brazil-India BITs with Model BITs, the present author opines that newly concluded BITs between two nations rests mostly on Brazilian Model BIT. Although two countries have compromised on certain aspects. As it does contain SSDS system excluding the ISDS system of dispute settlement and the indirect expropriation clause. We witness the Brazil-India BIT is based on the principle of dispute prevention rather than the prevalent notion of dispute settlement. It is designed in such a way that it will be productive in preventing disputes more effectively. This unique dispute prevention tactic needs appreciation. The modern economic affairs hardly witness nationalisation or the direct takeover of foreign investment. As a result, in the absence of rules of indirect expropriation, it could well be expected that a certain degree of foreign investment protection would be weakened. After White Industries Arbitration case, asluicegate was opened for foreign investors' claims which put at risk Indian government. Recently, India had terminated a close to 60 investment agreements which were based on the investor-centric approach of 2003 Indian Model BIT. In 2016, India published its new model BIT and started negotiation with other states, which is state-centric. After thorough analysing of the provisions, one can certainly reach to the conclusion that Indian Model BIT2015 gives precedence to host-state's right to regulate over investment protection. This new Brazil-India BIT is even more placed on host-state's sovereign right to regulate. As Indian Model BIT has been compromised most of the time while inking the Brazil-India BIT, the question remains to see in future BIT negotiations; whether India sticks to its own Model BIT or pay heed to the terms advances by the counterparts; hesitatingly or readily.
Egypt's "Too Big to Fail" Theory Once Again at Test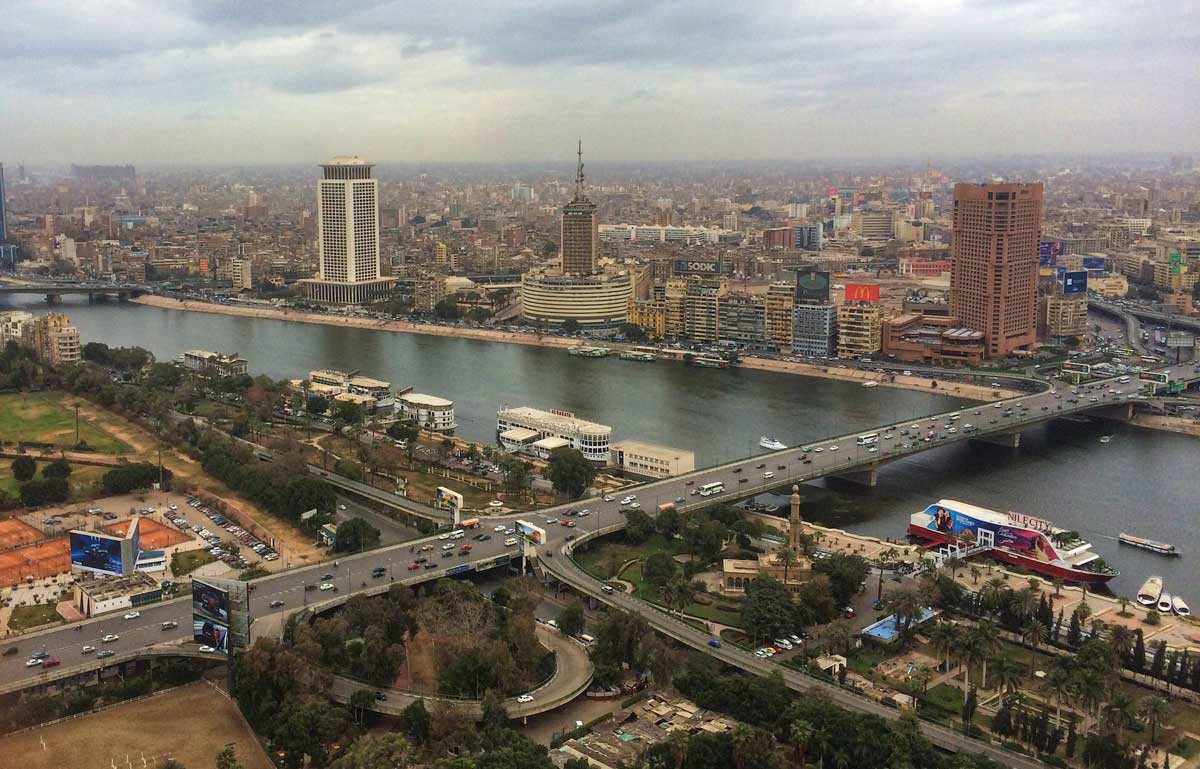 Authors: Reem Mansour & Mohamed A. Fouad
In the wake of 2022 FED's hawkish monetary policy, the Arab world's most populous nation, Egypt, saw an exodus of about USD20bn of foreign capital. A feat that exerted pressure on the value of its pound against the dollar slashing it by almost half. This led to USD12bn trade backlog accumulating in Egypt's ports by December 2022.
Meanwhile, amidst foreign debt nearing USD170bn, inflation soaring to double digits, and a chronic balance of payment deficit, Egypt became structurally unfit to sustain global shocks; the country saw its foreign debt mounting to 35% of GDP, causing the financing gap to hover at USD20billion.
While it may seem all gloom and doom, friends from the GCC rushed to inject funds in the "too big to fail" country, sparing it, an arguably, ill-fate that was well reflected in its Eurobond yields spreads and credit default swaps, a measure that assesses a sovereign default risk.
For the same reason in early 2023, the IMF sealed a deal worth of USD3bn, with the government, which unlocked an extra USD14bn sources of financing from multilateral institutions, and GCC sovereign funds, to fill in a hefty portion of the annual foreign exchange gap, albeit a considerable amount averaging USD6bn per annum is yet to be sourced from portfolio investments.
With the IMF stepping in, the Egyptian government agreed on a structural reform program that requires a flexible exchange rate regime, where the Egyptian pound is set to trade within daily boundaries against the US dollar, rationalize government spending, especially in projects that require foreign currency; and most importantly the program entails stake-sales in publicly owned assets, paving the way for the private sector to play a bigger role in the economy.
In due course, through its sovereign fund, Egypt planned initial offerings for shares in companies worth about USD5-USD6bn, and expanded the sale of its shares in local banks and government holdings to Gulf investment funds.
Through the limited period of execution of these reforms, the EGP hit a high of 32 against the greenback, and an inflow of portfolio investments amounting to USD1bn took place, according to the Central Bank of Egypt.
Simultaneously, Citibank International, cited a possible near end of the devaluation of the Egyptian pound against the US dollar. Also, in a report to investors, Standard Chartered recommended to buy Egyptian treasury bills, and pointed to the return of portfolio flows to the local debt market in the early days of January, 2023. Likewise, Fitch indicated the ability of the Egyptian banking sector to face the repercussions of the depreciation of the pound, and that the compulsory reserve ratios within Egyptian banks are able to withstand any declines in the value of the pound because they are supported by healthy internal flows of capital.
While things seem to be poised for a recovery, the long term prospects may lack sustainability. The Egyptian government needs to accelerate its plans to shift gears towards a real operational economy capable of withstanding shocks and dealing with any global challenges. Egypt, however has implicitly held the narrative that the country is 'too big to fail". This is largely true to the country's geopolitical relevance, but even this has its limitations when the price to bail far outweighs the price to fail.
Former President George W. Bush's administration popularized the "too big to fail" (TBTF) doctrine notably during the 2008 financial crisis. The Bush administration often used the term to describe why it stepped in to bail out some financial companies to avert worldwide economic collapse.
In his book "The Myth of Too Big To Fail" Imad Moosa presented arguments against using public fund to bail out failing financial institutions. He ultimately argued that a failing financial institution should be allowed to fail without fearing an apocalyptic outcome. For countries, the TBTF theory comes under considerable challenge.
In August 1982, Mexico was not able to service its external debt obligations, marking the start of the debt crisis. After years of accumulating external debt, rising world interest rates, the worldwide recession and sudden devaluations of the peso caused the external debt bill to rise sharply, which ultimately caused a default.
After six years of economic reform in Russia, privatization and macroeconomic stabilization had experienced some limited success. Yet in August 1998, after recording its first year of positive economic growth since the fall of the Soviet Union, Russia was forced to default on its sovereign debt, devalue the ruble, and declare a suspension of payments by commercial banks to foreign creditors.
In Egypt, although the country remains to face a number of challenges, signs remain relatively less worrying than 2022, as global sentiment suggests that leverage will be provided in the short-term at least. Egypt's diversified economy, size and relative regional clout may very well spare the country the fate of Lebanon. However, if reforms do not happen fast enough, the TBTF shield may become completely depleted.
Hence, in order to avoid an economic fallout scenario a full fledged support to the private sector's local manufacturing activity and tourism is a must. Effective policies geared towards competitiveness are mandatory, and tax & export oriented concessions are required to unleash the private sector's maximum potential and shift Egypt into gear.
Sanctions and the Confiscation of Russian Property. The First Experience
After the start of the special military operation in Ukraine, Western countries froze the assets of the Russian public and private sector entities which had been hit by blocking financial sanctions. At the same time, the possibility that these assets could be confiscated and liquidated so that the funds could be transferred to Ukraine was discussed. So far, only Canada has such a legal mechanism. It will also be the first country to implement the idea of confiscation in practice. How does the new mechanism work, what is the essence of the first confiscation, and what consequences can we expect from the new practice in the future?
Loss of control over assets in countries that impose sanctions against certain individuals has long been a common phenomenon. The mechanism of blocking sanctions has been widely used for several decades by US authorities. A similar methodology has been adopted by the EU, Switzerland, Canada, Australia, New Zealand, Japan and some other countries. Russia and China may also resort to these tactics, although Moscow and Beijing rarely use them. In the hands of Western countries, blocking sanctions, however, have become a frequent occurrence. Along with the ban on financial transactions with individuals and legal entities named in the lists of blocked persons, such sanctions also imply the freezing of the assets of persons in the jurisdiction of the initiating countries. In other words, having fallen under blocking sanctions, a person or organisation loses the ability to use their bank accounts, real estate and any other property. Since February 2022, Western countries have blocked more than 1,500 Russian individuals in this way. If you add subsidiary structures to them, their number will be even greater. The volume of the property of these persons frozen abroad is colossal. It includes at least 300 billion dollars in gold and foreign exchange reserves.
This is not counting the assets of high net worth Russian individuals worth $30 billion or more which have been blocked by the G7 countries. However, the freezing of property does not mean its confiscation. Although the blocked person cannot dispose of his assets, it formally remains his property. At some point, the sanctions may be lifted, and access to property restored. In practice, restrictive measures can be in place for years, but theoretically, the possibility of recovering assets still remains.
After the start of the special military operation (SMO), calls began to be heard in Western countries to confiscate frozen property and transfer it to Ukraine. Confiscation mechanisms have existed before. For example, property could be confiscated by a court order as part of the criminal prosecution of violators of the sanctions legislation. However, such mechanisms are clearly not suitable for the mass confiscation of property. Blocking sanctions are a political decision that do not require the level of proof of guilt that is required in the criminal process. To put it bluntly, the hundreds of Russian officials or entrepreneurs put on blocking lists for supporting the SMO did not commit criminal offenses for which their property could be subject to confiscation. The sanctions have spurred the search for such crimes in the form of money laundering or other illegal operations. But the amount of funds raised in this way would be a tiny fraction of the value of the frozen assets. To implement the idea of confiscation of the frozen assets of sanctioned persons and the subsequent transfer of the proceeds for them, Ukraine needed a different mechanism.
Canada was the first country to implement such a mechanism. The 2022 revision of the Special Economic Measures Act gives Canadian authorities the executive power to order the seizure of property located in Canada which is owned by a foreign government or any person or entity from that country, as well as any citizen of the given country who is not a resident of Canada (article 4 (1)). The reason for the application of such measures may be "a gross violation of international peace and security, which has caused or may cause a serious international crisis" (Article 4 (1.1.)). The final decision on confiscation must be made by a judge, to whom a relevant representative of the executive branch sends a corresponding petition (Article 5.3). Furthermore, the executive authorities, at their own discretion, may decide to transfer the proceeds from the confiscated property in favour of a foreign state that has suffered as a result of actions to violate peace and security, in favour of restoring peace and security, as well as in favour of victims of violations of peace and security, or victims of violations of human rights law or anti-corruption laws (art. 5.6).
The first target of the new legal mechanism will be the Canadian asset of Roman Abramovich's Granite Capital Holding Ltd. The value of the asset, according to a statement by Canadian authorities, is $26 million.
Roman Abramovich is on the Canadian Blocked List, i. e. his property is already frozen, and transactions are prohibited. Now the property of the Russian businessman will be confiscated and, with a high degree of probability, ownership will be transferred to Ukraine. This is a relatively small asset (from the standpoint of state property), but the procedure itself can be worked out. Further confiscations may be more extensive.
The Canadian experience can be copied by other Western countries. In the US, work on such a mechanism was announced back in April 2022. although it has not yet been adopted at the legislative level. In the EU, such a mechanism is also not finally fixed in the regulatory legal acts of the Union, although Art. 15 of Regulation 269/2014 obliges Member States to develop, inter alia, rules on the confiscation of assets obtained as a result of violations of the sanctions regime. The very concept of violations can be interpreted broadly. So, for example, Art. 9 of the said Regulation obliges blocked Russian persons to report to the authorities of the EU countries within six weeks after blocking about their assets. Violation of this requirement can be regarded as a circumvention of blocking sanctions.
There are several consequences of the Canadian authorities' initiative.
First, it becomes clear that the confiscation rule is not dormant. Its use is possible and is a risk. This is a serious signal to those Russians and Russian companies that have not yet come under sanctions, but own property in the West. It can be not only frozen, but also confiscated. This risk will inevitably be taken into account by investors and owners from other countries, which could potentially be the target of increased Western sanctions in the future. Among them are China, Saudi Arabia, Turkey, and others. It is unlikely that the confiscation of Russian property will lead to an outflow of assets of these countries and their citizens from Canada and other Western jurisdictions. But the signal itself will be taken into account.
Second, the Russian side is very likely to take retaliatory measures. Western companies are rapidly withdrawing their assets from Russia. The representation of Canadian business in the Russian Federation was small even before the start of the operation in Ukraine. If the practice of confiscation becomes widespread, then the Russian side can roll it out in relation against the remaining Western businesses. However, so far, Moscow has been extremely hesitant to freeze Western property. While the US, EU and other Western countries have actively blocked Russians and their assets, Russia has mainly responded with visa sanctions. The confiscation could overwhelm Moscow's patience and make the retaliatory practice more proportionate.
Finally, the practice of confiscation modifies the very Western idea of sanctions. It currently implies, among other things, that the "behavioural change" of sanctioned persons would result in the lifting of sanctions and the return of property. The freezing mechanism was combined with this idea. However, the confiscation mechanism contradicts it. Sanctions now become exclusively a mechanism for causing damage.
From our partner RIAC
Pakistan's geo-economic policy and regional connectivity
Pakistan has moved its attention to geo-economics ever since the publication of its first National Security Policy. Following a current worldwide trend, this strategy shift from geopolitics to geoeconomics. Geoeconomics is an approach to economics that considers the world economy's geography and geopolitics. In other words, it is a type of analysis that looks at the relationships between political and economic power that have an impact on global economic activity. In the context of the global economic system, geoeconomics focuses on the interactions between governments and other participants as well as the contribution of geography. With the expansion of global economic integration and the interconnectedness of global markets and trade, geoeconomics has gained importance. Geoeconomic analysis is necessary to comprehend how economic actions made in one country affect other ones. Geoeconomics is frequently used to examine the potential effects of trade agreements, tariff agreements, and other economic policies on the financial condition of various nations throughout the world. This is particularly crucial to take into account when it comes to trade agreements because they frequently involve numerous countries and a range of economic interests.
The Belt and Road Initiative (BRI) of China is a striking illustration of geoeconomics. Beijing's premier BRI project is the CPEC. With the help of CPEC, China may avoid the trouble zones in the South China Sea and Strait of Malacca and gain dependable access to the Middle East and Africa. This offers China a wealth of energy resources and expanding economic markets. China's BRI is rerouting economic routes from the West to the East and laying the groundwork for the emergence of a multipolar world order. Pakistan's crucial contribution to this process makes it possible to view it as the foundation of Beijing's long-term vision for the world. The China-Pakistan Economic Corridor (CPEC) is more than just a "highway" connecting Xinjiang and the Arabian Sea; it is a collection of regional infrastructure-building initiatives that will help Pakistan position itself as a leader in the fast evolving geopolitical landscape.
The foreign ministers of China, Pakistan, and Afghanistan met in September 2019 and decided that the three nations should improve their mutual connection and push for the CPEC to be extended to Afghanistan. However, Afghanistan's stability is essential for the successful completion of CPEC and the bigger BRI. The security situation in Afghanistan has not been able to improve under the present administration. Afghanistan still needs to make sure that it won't be used as a base by militants and that they are excited by China's involvement in the growth and rehabilitation of Afghanistan. China might support the development of commercial ties between Afghanistan and Pakistan if it works cooperatively with the Taliban and the CPEC is expanded into Afghanistan. The success of such a transaction will probably depend on how stable Afghanistan's domestic political situation is for international investment to proceed without safety worries. If the security situation in Afghanistan improves, a number of significant regional integration projects could be completed. China, Russia, Iran, and other regional and powerful nations surround Central Asia, which is situated in the centre of Eurasia. Due to their central location in South Asia, South-East Asia, the Middle East, and Europe, the five Central Asian States (CAS) have easy access to a variety of possible commercial partners. Because of its geographic location, the area might serve as a transport route for goods moving between Asia and Europe or the Middle East. Strategically speaking, China, Russia, and the United States all have vested geopolitical interests in Central Asia. Pakistan, which is in South Asia, can benefit from Central Asia's geopolitical and economic advantages. The trilateral Pakistan-Afghanistan-Uzbekistan railway project, which was just approved, provides Pakistan with strong connections to the rest of the region. Greater regional integration and trade are projected to result from improved trade relations between Central and South Asia. Greater access to Pakistan's three ports in Gwadar and Karachi would be available to landlocked Uzbekistan. Beyond expanding commercial opportunities with resource-rich Central Asia, Pakistan's ultimate goal is more than just that. By enabling the flow of power between nations in the region, CASA 1000, a high-voltage electrical transmission line linking four nations in Central and South Asia, will help alleviate energy shortages and promote economic growth. Some Central Asian nations experience summertime electrical surpluses. Pakistan is establishing itself as the meeting place of the geoeconomic interests of the major countries in Central and South Asia through such relationships. In the event that CPEC extends to west Asia and Africa, Pakistan will have a once-in-a-lifetime chance to draw attention around the globe to its crucial geoeconomic policy. Uncertainty in Afghanistan, which serves as a gateway to Central Asia, is the main obstacle to Pakistan's geoeconomic aspirations. In the near future, other militias will emerge and the nation may likely experience another civil war if the Taliban are unable to securely establish national control. Such a result poses a significant threat to the area. Projects like the TAPI pipeline and CASA 1000 with Central Asian countries, which have already been postponed because to instability in Afghanistan, will continue to be hindered.