Beauty, imagination and enchantment in a COVID-19 world
Everything about being in love is supersonic-personified. I don't know yet if I can change the world, but today for a smart change I am going to try. I am not going to explain to my inner girl child anything about the torment of the world, I am going to talk about finding the joy, the giddiness of falling in love with your soulmate, falling in love again with humanity, falling in love again the with the universe like I did when I first read A Brief History of Time. You are the master of the universe, I am the master of the universe. See what I did there. I made a breakthrough. I broke through the "human stain"and the inequality of inequality and it feels as if I, yes I just invented the belief of gravity. Its urgency and its push and its pull.
Its sway and roar. The fact that it is a champion and a well-built machine. It feels as if I invented the sea. I remember the sea of my childhood. Teenage couples on the beach.
Married couples on the beach holding hands and with their children. I remember that every day I went to the beach how spectacular the people were. I wanted their happiness. To want happiness is never feeling fulfilled. I certainly never felt fulfilled as a child, growing up. It was tough. It was insurmountably hard to find myself. It took the better part of twenty odd years to find the purpose and meaning in life, in my own life. It took me twenty odd years to fall in love, to fall in love again with me. And realise this. That you should always be the most important person in your life. I don't know if I can change the world yet. These I know, I know, are not the last words I have. These words are my own. They belong to the elements and dimensions and particles of the universe. It is exclusive to nature.
To the wind and the rain. These words are amazing to me.
Uncomplicated, not as complicated as I am. Simple, not as complex as I am. Have I said yet, that love, all of love, the return to love, the spiritual awakening of love is supersonic-personified. I am trying not to think of COVID-19. My life is a dream with words in it.
When I wake up it turns into reality. It turns me into a storyteller.
It turns me on a good day into a poet, a diary page, an entire journal filled from beginning to end, and a wristwatch. This is me, waiting for my turn to talk in that moment when I met you, and COVID-19 that turned the world into a pandemic.
So, I release my potential into the world as an empath and as a storyteller, as a poet and an epic communicator. Whether there is love and injustice in the world, know this, know this sweet and indefinable truth, that we are all inter-connected. That we are all loved. That we are all spiritual disciples. That we are all poets. For me, words are like an art. Art is what I know. So, I write these words to you, VIrgil, because you have become all my reasons, my art, my philosophy for living. You have inspired me to greatness in my own life and most all, you make me laugh with your cute self and your noble smile, and your forward-thinking ideas that are innovative and phenomenal and all I want to do is inspire greatness in your own life.
Why I write: The autobiography of a poet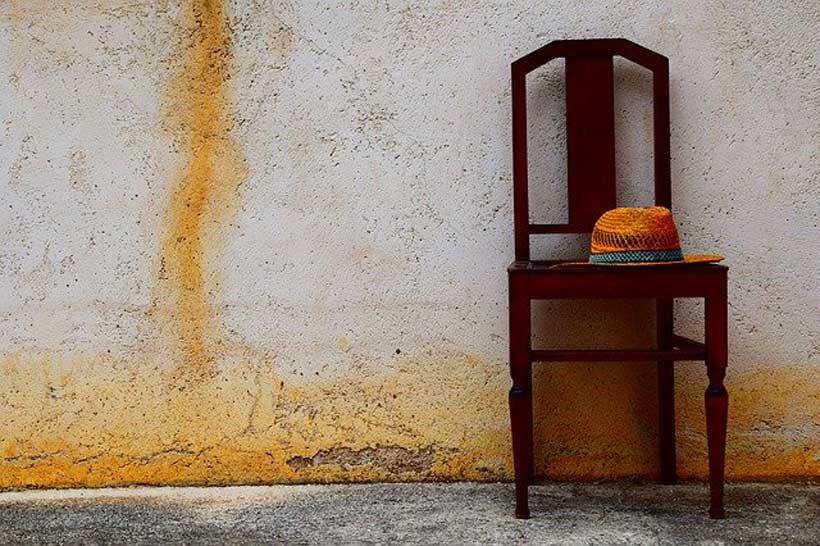 Why didn't you love me mum like Paris, across the valley's face, the blood-instinct of the poet's existence, about diaries and the man who can't be moved. Your skin was a working class experiment. This resurrection life is now in me. As you say. As you say. Impossible for the grave and lithium to keep me down. You never told me that you were ever, ever proud of me, of all of my academic qualifications, the fact that I turned out to be a poet, that I have written 10 books. You are the paper tiger empress. Worthy of that title, mother. I map out my life. The bite of Port Elizabeth, the human zoo of Mossel Bay, the volcano of Cape Town, the greeness of Swaziland, my slave ancestry of Humansdorp, winter in Johannesburg, the Northern Areas where I have lived my entire life as Bay poet. I think of all the areas of my life that have played major thematic roles in my writing life. I think of this goalless unplanned day. You have successfully breezed through life. I have not. I am middle-aged and I am still struggling with this. The lack of mother love, tenderness that can only come from a kind of custard apple nourishing home-cooking.
Tiredness and ill health, exhaustion and fatigue have ruled my life. You were the exact opposite, mother. You were tennis legs, conjured up prime rib amongst the men in this meat town. I was the consummate actress fading into the background. Fading from view. Every detail of my life, the noise, the distractions, the indifference to relationships, mental and physical health, compared to your enigmatic one. I was the prizewinning intellectual of the family. I lived my childhood and adolescence in an ice house. You were the florist, arranging flowers, my life for yours, and so, we lived vicariously through each other. I lived your dreams. You lived mine. I say the wrong things. You are right. Always right. I expect too much of people. It is only because of the high expectations you had for me mum. You were hypersexual, hypocritical, malicious, vindictive to me your flesh and blood daughter.
We share a gene pool. We share a bloodline. I have led a solitary life in your shadow, mum. A non-eventful life. You had two daughters. I would read dad's textbooks on philosophy, theology, religion, art and literature. The way I am going to deal with the past is to pretend that I never existed in it, only received circumstance after circumstance after circumstance. I have been quiet, infinitely reserved, morose, in a predictable fashion. I tell myself this. I am happy being alone. I am done with your mental cruelty. I am done with dealing with issues of trauma, and not healing. Not receiving any kind of reward for it. I was only happy when I was the birthday girl, or the arrogant ballerina, seduced by my father's inner sanctum.
Whenever he was writing up his research for his thesis, watching television without a beer, or, nursing a whisky tumbler in his hand, or in his study working at his desk, that was pretty much his inner sanctum. I adored him for that. For the perfect childhood he gave me. Mum did not choose me. Even as a child I watched myself carefully in her presence. Dad took me to church. Church gave me grace. Expounded the virtues, the nature of man, and the life of Christianity. Media and film school taught me about the panache of Spike Lee and addiction, and the Brahma Kumaris taught me about karma, the powers of positive thinking, and meditation. Whenever I worked at something I made progress with it. My writing is very much the private me. I am perpetually exhausted with the idea of being the poet of moving people who do not want to be moved by my growing bouts of ill health, loving people with exquisite vigour who refuse, refuse to love me unconditionally. Cousins, aunts, uncles, siblings, maternal, estranged, immediate and paternal family.
They are daft organisms crawling on the churning belly of the whale of this life that I have absolutely nothing in common with. Other families belong to nuclear families. I never did. I am trying to grasp the ceaseless evolution of this life, this poetic life, the writing life, the dark edge of my own life in void and in flux, the black holes and starry wonb of vivid and brilliant introspection, the clandestine assignment of my physical and mental reflection projecting and illuminating itself in what I create, or, respond to, reject, or, observe. And the argument always is, has been, why does everything in my life fill me to the armegeddon-brink of emptiness. Then I think of summer this year. I think of my sister visiting friends in Berlin over Christmas. Hot winds in faint light in Hemingway's Africa. Discovering Alice James' lesbianism at the end of her life while she lay dying of breast cancer. Salinger during the war meeting Hemingway. I think to myself who will take my mother's place one day. Who will become the next father substitute in my life. The pouring rain is like champagne. Images of people soaking up the sun in the clouds. In the verses, there is more than just an accumulation of a lifetime gathering there. I think of Ezra Pound's Alba, and his 'petals on a wet-black bough'. The love of TSE's life.
How I am the bride of nature through the shutters, how it is the supernatural that washes away my sins, I am the caretaker of conscious-reconciliation, the chief of negotiation, and chilled to the bone as the rain begins to spit down. Nervous energy like a slow war in the air as I finish deciphering with primal instinct, this, my second novel. The Island of Petya Dubarova. I think to myself that she will undoubtedly have her fame, her glory; her breakthrough.
I am a two-armed woman trying to find a field where I can grow like faith, like potatoes, like a spreading leaf falling into a natural descent, and following the routes marked by paper ships. I am done with this village. The manuscript is done. The end came suddenly. Marked as always by fear, and anxiety.
All I seem to feel is claustrophobic. So, now I am poet and novelist. Cobra King.
Yesterday Once More: Me, Anorexia Nervosa and Karen Carpenter
There is no light at the end of the world only solemn-wounds and trees that haunt in the heavenly country where I live. Everyone suffers at some point in their lives. Reindeer of hurt planted on their tongue.
Soak this in sea or plateau. Landscape or context. Coming to poetry in the beginning was difficult for me. Words were like jam and had their own alter-ego. And then poetry loosened its soul against my own and went all-historic on me. It was poetry that took me to the sea. It was poetry that took me to the mountain. Covered me in shroud, veil, and ornamental tapestry. And sometimes in the evenings I watch the birds come home until the light of day becomes ecclesiastical.
Open the door and you will find a kingdom there. There are things that you need to know about me. I have a conversation inside my head about how some people should not be parents but they are. But they are. They fight in front of their children. They watch the news or inappropriate films. I look at my mother's bent head over her work. I am doing this for her but she does not notice. Does not say anything. I look at her bird nose and her beak mouth and I have this urge to connect with her but she does not want to connect with me. I feel tribal towards her.
She's an orphan in the world now. I dreamt about my grandfather last night or was it last week.
I think of the pale fire of the sea that resonates within me like thunder. Of course, I have always wanted music in my life. People are writing about modern loss now. Living in loops. I look at my mother's bare neck. Her shoulder blades, and I think to myself that I came from that. I came from her intense psychologies. There's the upward push of her fingers as she works. I would have put music on or the radio but she said that she works better in silence. She works barefoot like a girl, and I think of her pressing into my father's back at night when they sleep together in the same bed, and I think of how some people should never have been parents and then.
Then I think of mine. I think of the silence in their bedroom and the last things they say to each other before putting out the light and putting their heads on the pillow. I wonder did my father always make my mother feel safe. I don't know what that's like. Believing in a man. Believing that he can give you the world. I think of the truth about loneliness. About how it's all stardust, moonlight and roses. I think of the men who have been kind to my mother in her life because she was a beautiful woman and didn't have to work hard for attention from kind or unkind men. The way that I have had to work hard for it my entire life, and I wonder if my mother has ever kissed my father's neck like I kissed the last man that I was ever in love with.
Diary of a filmmaker, the fox and the curtain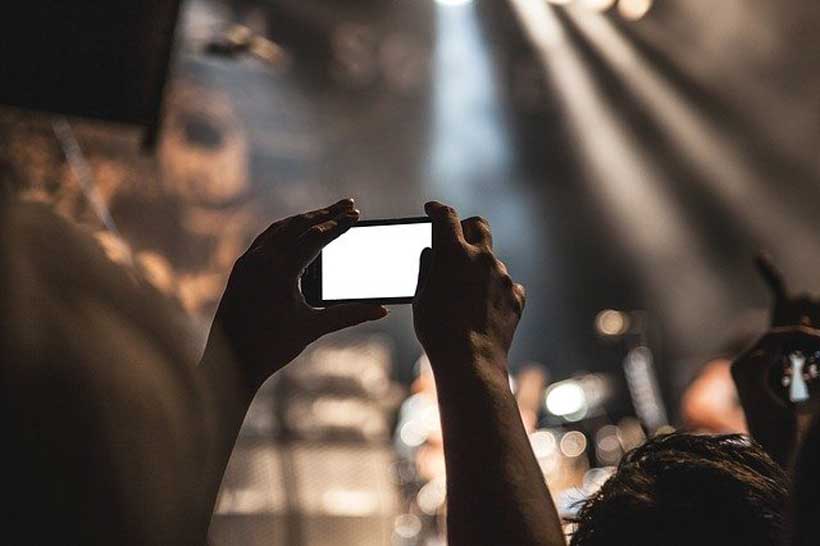 I woke up with my hands full of leaves. Marakana and Lonmin are all over the news. My brother the wolf guy, the lone wolf, Wolf didn't know how to sing and how to hold down a melody between his ears. But he did like music.
Every kind and when he laughed, he howled. I could hear his laughter as if the veil was lifting from his belly. He was the first person who ever taught me about issues of trust and loyalty, vulnerability and morality and giving up the ghosts. The boy in him was the purest part of my memory of him. The geometry of loneliness was built into him long before I ever reached any kind of love story, any kind of instruction on that world that dominates. Between my parents there was denial, shame, truth, separation between both of their depressions. My father's mood was manic and my mother mood was pensive. So, they would alternate. So, we all lived with broody illness. She would be sulky, moody, shout and disagreeable and mostly ignore us and forget that we have to eat hearty meals of meat and potatoes rich and thick with gravy, that the meat would have to be taken out of the freezer to defrost. She would shout at my father. How he could do nothing right. Was he having an affair? Why wasn't he a family man? Paying more attention (to her). So, we lived like this, the three of us, my brother, my sister and myself for all of our young lives never daring to question it, thinking that this was the way everybody lived. Sometimes they would go out.
They would behave like a couple. They would go to the movies and be like girlfriend and boyfriend. I would wonder if they would share their popcorn and hold hands. My father would write at night working on his thesis. My mother would watch television. They would be in separate rooms but you could still cut the tension in the house with a knife. My sister and I would do what my mother did throughout her life. Watch love stories and read them. We had a library. Access to books in a way other children did not have. The paperbacks my father bought in London. The romance novels mummy read. In all of this happy-mess my brother came into the world, into the exciting times of two people who had decided that because they loved each other they would get married and start a family just because they could. The lives of four people, individuals who learned the controversial mechanism of not giving in to the unstable because it would mean you were weak and vulnerable. Fathers are supposed to be charming. Mothers are supposed to be poised. Houses are supposed to be filled with joy every day of the year not just Easter, Christmas or birthdays. Mummy was stylish even when she was wearing her glasses.
Even when she crashed and burned on the sofa chair while my sister and I played on the floor with our dolls, re-enacting the same territory, the same drama our parents had come from. Drama filled with a man having enough rope to hang himself, war stories, and a father who had another family. Children who did not have his surname though. Then there was the drama of alcoholism, clinics for stress, burnout and depression in faraway cities and a clinic and a notorious hospital that was close by. Just a twenty-minute ride away to visit over the years, the childhood years, and the years that counted the most. People stopped coming to visit and I stopped having friends come over because mummy needed to rest. At least that was what I told myself. One day she yelled and screamed, cursed, pulled the sheets off the bed as if she was a mad woman. And then I began to look for her in the books I read. I called her Mrs. Rochester when I read Jane Eyre. I watched, observed and learned. Her imprint marked me like my father's old books and divided us forever. Sadness seeped into my home, my bones, the stars and fat moon, everything, everything. The sun burned and left a scar on my forehead.
I couldn't see it when I looked in the mirror but when I put my palm against my head, I could feel it. Anger, now that was something else. It was a sharp and bright force. It came with the momentum that any negative energy came from. Hot and cold, Iceland and Hawaii and it hit me literally between the eyes. It was potent, made itself seem significant and important, as if it had any kind of real substance and staying power. But it would also vanish just as soon as it had appeared. So, I am not afraid of Virginia Woolf and of speaking of the data of her sorrow, her memory, behind the scenes of the wasteland of her childhood. Sometimes things go wrong but not today. Sometimes holding onto the videotape, that stream of consciousness thinking of the position of a dream of a man turning into dust is enough. This is my diary. A diary caught on videotape, life through a lens as I see it. I think that is when and how and why I decided to go to film school. I had all these images that I had collected over the years and stored up in reserves in my heart. Finally, I decided one day that writing about them was not enough. I needed more time to compulsively declare them to the world to be the truth about what happened to all three of us.
It had become an obsession. These thoughts, my goals, all the psychological heresy and games that is in my mind's eye held down in text while serotonin and dopamine is whizzing around in my head (that I furiously wanted to fix, hold down, stick to). There is nothing neurological about preeminent death. It will come whether we want it, and will it to or not. The bluish sky was filled once upon a time with laughter, with your laughter. Your glee had never been so magnificent. All we wanted to do was live. In childhood we were tigers, mannequins, clowns, climbing trees like monkeys, aping them before an organic depression cloaked us, dealt us stealthily with blows, neglect. I abandoned you, Wolf. I know that now. We were perfect once and loveable, adorable, wacky before we put up barriers to our inner vision and dreams. Projects to build empires reside in us still. And then the darkness came, that monster, those monsters of shame and prejudice. No friend of yours or mine but it was activated all the same. In parking lots in Johannesburg, I dreamt of change and freedom and love as I felt hands reaching out towards my thundering heart. I never felt the electricity of passion passing through me like a beam of lightning.
I never saw trees in Johannesburg. All I saw was a city and smoke. And men and I saw them everywhere I went. I saw them sitting in cars, in peak traffic, smoking, in restaurants, with wives and children pulling on them, reading newspapers, in a glorious office space and most of all I saw them walking past me, leaving me behind. All these strangers inspiring me towards greatness like you have done for most of your life. I have to make everything up to you. It came from your childhood. Life is an event that we are always waiting for.