ADB Allocates $44 Million to Assist Countries Containing COVID-19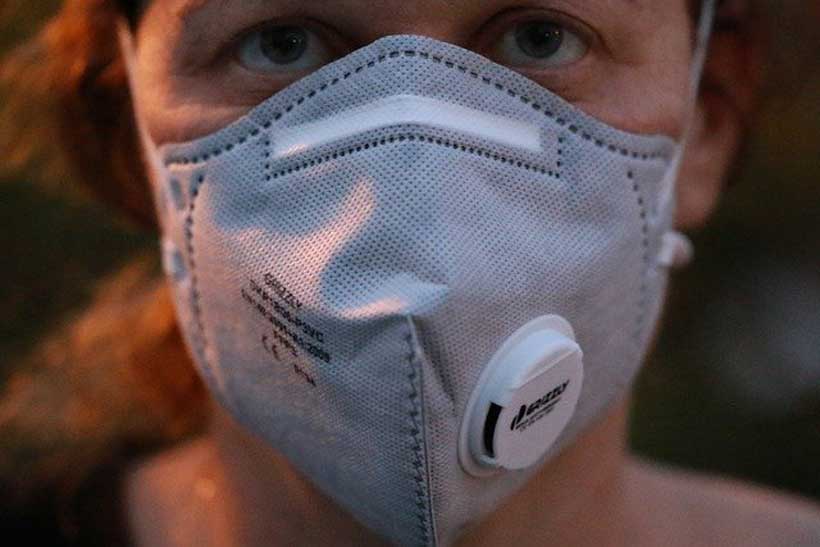 The Asian Development Bank (ADB) today allocated $44 million in technical assistance resources to support its developing member countries in their response to the novel coronavirus disease (COVID-19) pandemic.
The funds will be available for all ADB developing member countries in updating and implementing their pandemic response plans, including buying emergency supplies and equipment; assessing health system and economic impacts to improve future resilience; improving regional coordination to prevent, detect, and respond to animal and human disease outbreaks; and developing sovereign and nonsovereign health security projects to build long-lasting systems to address communicable diseases.
The funds comprise $40 million from ADB's Technical Assistance Special Fund, $2 million from the People's Republic of China (PRC) Poverty Reduction and Regional Cooperation Fund, and $2 million from the Republic of Korea e-Asia and Knowledge Partnership Fund. They will be added to a technical assistance program approved on 25 February 2020, Regional Support to Address the Outbreak of Coronavirus Disease 2019 and Potential Outbreaks of Other Communicable Diseases.
"This joint effort by the PRC, the Republic of Korea, and ADB will provide timely assistance to meet urgent needs and help governments prepare for future outbreaks," said Director General of ADB's Sustainable Development and Climate Change Department Woochong Um. "Both the PRC and the Republic of Korea have extensive practical experience in managing this pandemic that will be valuable to share with others in Asia and the Pacific."
On 18 March, ADB announced an initial package of approximately $6.5 billion to address the immediate needs of its developing member countries as they respond to the COVID-19 pandemic. ADB stands ready to provide further financial assistance and policy advice whenever the situation warrants. Visit ADB's website to learn more about our ongoing response.
Myanmar: Power System Efficiency Project Brings Country Closer to Universal Electricity Access
The World Bank's Board of Executive Directors today approved a $350 million credit from the International Development Association (IDA) to increase the output and efficiency of power generation and improve the resilience of Myanmar's electricity system to climate change and disasters. The Board also approved $110 million in additional financing for the Essential Health Services Access Project, implemented nationwide since 2015.
Myanmar needs to double its current installed power generation capacity over the next five to seven years to achieve universal electricity access by 2030. The Myanmar Power System Efficiency and Resilience Project will finance the upgrade to the Ywama gas-fired power plant, improving the availability and reliability of electricity services to consumers in the Yangon region. Investments in the power plant and in transmission infrastructure will free-up electricity supply in the rest of the country and will remove capacity constraints to enable more households to connect.
The project also contributes to Myanmar's climate change mitigation and adaption commitments under the Paris Agreement. By using highly efficient technology, the project will help reduce greenhouse gas emissions per unit of electricity produced and investments in the power network will improve the system's preparedness against climate change and disasters.
"Myanmar has the lowest electrification rate in South East Asia with only 50 percent of households connected to the public grid. This project will help close the power supply gap in an affordable and environmentally sustainable way, thereby removing one of the key constraints to achieving Myanmar's goal of universal electricity access by 2030," said Mariam Sherman, World Bank Country Director for Myanmar, Cambodia and Lao PDR.
The Government of Myanmar adopted the National Electrification Plan in 2014 to achieve universal access to sustainable electricity services by 2030, drawing on World Bank analytical support provided through the National Electrification Project (NEP). To date, the NEP has delivered electricity access to 2 million people and to schools, rural health clinics and community centers by extending the public grid in over 5,000 rural villages and delivering Solar Home Systems and renewable energy mini-grids in 7,200 villages throughout the country.
Access to Quality Health Services
The additional financing for the Myanmar Essential Health Services Access Project (EHSAP), consisting of a $100 million IDA credit and a $10 million Global Financing Facility (GFF) grant, will continue to support the Ministry of Health and Sports (MOHS) to increase access to quality essential health services, with a focus on maternal, newborn, and child health.
Since 2015, EHSAP has supported over 12,000 primary healthcare facilities across the country, ranging from township hospitals to the sub-rural health centers, with monthly funds to improve service delivery at these critical health facilities. The project strengthens the quality of healthcare by building skills of frontline health workers. It also aims to improve the regularity and systematic approach of healthcare supervision visits and the efficiency and responsiveness of public finance through financial trainings and financial data system modernization.
The additional finance will support primary healthcare infrastructure in some of the most socio-economically disadvantaged townships so that they are fully functional for essential service delivery and to scale up activities to strengthen the health system, including pandemic preparedness and response, which will support inclusion of health service delivery for all people in Myanmar.
"We highly appreciate the World Bank and Global Financing Facility's additional finance for the Essential Health Services Access Project. It provides vital support in reaching the goal of our National Health Plan 2017-2021 to extend access to essential health services of good quality for all people in Myanmar," saidUnion Minister for Health and Sports Dr. Myint Htwe."It moreover contributes to the objective of the Myanmar Sustainable Development Plan to reach universal health coverage in a pro-poor manner."
COVID-19 Response
In the fight against COVID-19, funds under EHSAP are also being mobilized to assist capacity building and operational costs to intensify surveillance and testing activities in all states and regions, establish a functioning information and reporting system for all suspected cases, facilitate engagement with basic health staff and Ethnic Health Organizations for community surveillance, disseminate guidelines to health staff and community volunteers, and develop public Information, education and communication materials.
The World Bank has provided a $50 million loan for the Myanmar COVID-19 Emergency Response Project to help Myanmar fill a critical gap in its contingency plan to urgently increase hospital preparedness and surge capacity in order to reduce the spread of COVID-19, protect health workers, and treat patients.
This project will also receive an $8 million grant from the World Bank Group's Global Pandemic Emergency Financing Facility (PEF). The PEF is intended to provide financial support to IDA-eligible countries in case of major multi-country disease outbreaks. The PEF grant for Myanmar will support the surge response in the health sector, with special attention on benefiting the most vulnerable groups and communities in conflict- affected areas and ethnic health providers.
The "High 5s": A strategic vision and results that are transforming Africa
For the past ten years, Africa has recorded some of the world's strongest rates of economic growth. At the same time, many African economies continue to function at well below their full potential. Structural transformation is needed to create more jobs, reduce poverty and accomplish sustainable development objectives.
The African Development Bank's High 5 priority areas are intended to support African countries' achievement of the SDGS. They are: Feed Africa; Light up Africa; Industrialise Africa; Integrate Africa; and Improve the Quality of Life for the people of Africa.
Atta Abdul, Fatima-Zahra, Shuaibu, and Daniel are the faces of a continent that is being transformed. By betting on Africa's youth, the Bank is banking on the future to make the continent a land of progress, prosperity and hope.
Feed Africa
Since 2015, 74 million Africans have benefited from improved agricultural technologies through the Bank's efforts to support increased food security on the continent.
In western Mauritania, for example, the Brakna-Ouest irrigation infrastructure improvement project, supported by the Bank in the amount of $12 million, enabled 1 500 farming and livestock-producing families to return to cultivating their fields.
"We come from a farming and livestock-producing family and we grew up in that environment. Our harvest was very poor. We wanted to move somewhere else," explains Atta Abdul Seck, a project beneficiary in Louboudou in western Mauritania. "As a farmer's son, what I liked most when I returned was being able to continue farming. Farming is in my blood," he says proudly.
Light up Africa
Without electricity, agriculture cannot effectively meet the growing challenge of food security in Africa. The Bank has made investment in energy a priority. Since 2016, it has mobilised $12 billion for its "Light Up Africa" strategic priority. Through this investment, 13.4 million people have gained access to electricity.
Morocco has made significant progress in widening access to electricity. In just the past twenty years, the electricity system has expanded to cover almost the entire country. The national rural electrification program, supported by the Bank with 155 million euros, has connected nearly 12.8 million Moroccans to the national power grid.
In Dar El Aïn, a village twenty kilometres from Marrakesh, the arrival of electricity has opened new doors for the women of the "Al Amal" cooperative. They use electricity to process their wheat into couscous or create other barley or wheat-based products. "The cooperative processes local crops into added-value products. Now, with electricity, the women are much more efficient, and their products are of better quality. It creates hope," says Fatima-Zahra, a thirty-year-old member.
Industrialise Africa
As part of the Bank's "Industrialise Africa" priority, 9 million people have gained access to private financing. In Nigeria, for instance, where more than 70 percent of the population depends on agriculture, fluctuating harvests have significant repercussions on yields, income and food security.
One solution is fertilizer, particularly if locally produced. The Bank provided $100 million to support construction of a modern fertilizer plant in Port Harcourt.
Shuaibu Yusuf, a farmer in his thirties who live near Port Harcourt, has experienced the impact of this project in his daily life. "When I used this fertilizer, I saw the difference. My harvest increased by more than 40 percent. I can feed myself, pay for my children's education, and even their medical expenses," he says. "I'm going to encourage my children, my neighbours and members of my community to increase their farming activities so we can all progress together," Shuaibu continues.
Integrate Africa
To derive more benefit from industrialisation, Africa must become better integrated in terms of trade and markets. Through integration, African countries can gain access to larger markets and thereby increase incomes for millions of residents through new opportunities.
Since 2015, 69 million people have benefited from the Bank's support for new transport infrastructure that has advanced integration. Gaps in the primary transport corridors have been filled, links between countries have been strengthened, and intra-African trade has been revitalised.
A good example of this is The Nairobi-Addis-Ababa corridor, which received$670 million in Bank financing and which has enhanced the potential for trade and job growth in Ethiopia and Kenya.
Daniel Yatta, a forty-year-old Kenyan lorry driver, has been transporting goods between Nairobi and Addis-Ababa for 15 years, and has seen the new road's impact on his business. " Back in the day, it would take more than two weeks to drive between Addis and Nairobi," he says. The new road has made his life much easier. "With the new road, the trip takes only a few days. With 30 tonnes of freight, it only takes about 24 hours to drive to Addis!" he continues.
Improve the quality of life for the people of Africa
An important part of improving living conditions is providing better access to essential services such as health, water and sanitation. Since 2015, Bank-supported projects have given 43 million people access to water and sanitation
Local treasures: Nepal's mountain crops drive biodiversity and economic growth
Remote mountainous regions of Nepal are harsh places in which to survive and make a living.
Economic, social and environmental challenges include lack of market access, outmigration, dependency on imports and subsidies, women's drudgery, malnutrition, unpredictable weather, pests and diseases.
To tackle some of these challenges, UNEP and partners are working with the local community to conserve biodiversity of crops, to boost food security and resilience.
The 2014-2020 Global Environment Facility-supported project was implemented by the United Nations Environment Programme (UNEP) and executed by Bioversity International in collaboration with national partners—the Nepal Agricultural Research Council, the Department of Agriculture, and Local Initiatives for Biodiversity, Research and Development.
It covers eight sites, at altitudes ranging from 1,500 to 3,000 metres above sea level, in the districts of Humla, Jumla, Lamjung and Dolakha, in Western, Central and Eastern Nepal. High‑elevation agricultural systems often have high levels of environmental instability. Eight mountain crops – buckwheat, common bean, finger millet, foxtail millet, proso millet, grain amaranth, naked barley and cold tolerant high-altitude rice – are targeted.
The project faced two major hurdles in five years: devastating earthquakes in March and April 2015, which badly affected two of the four sites, as well as a major administrative reform which saw the introduction of a new federal system in 2017.
Despite the disruptions, government officials believe the project has made a difference. "The project has developed the foundation for promoting and mainstreaming traditional crops," says Deepak Bhandari, Executive Director of the Nepal Agricultural Research Council. He also hailed the launching of the national project website.
"The project made us aware of the value of local crops," says Depsara Upadhaya, a farmer from Chhipra village in the northwest of Nepal. "We received support to establish a community seedbank in the village, and electric machines were made available to process finger and proso millet. This brought great relief to women in my village by reducing the physical strain of manual threshing."
Under the project, four community seed banks were established to conserve rare, local mountain crops. The banks now conserve 232 unique and endangered varieties of 56 crops. UNEP and partners also encouraged best practices for mainstreaming agrobiodiversity in agriculture through community biodiversity management funds, farmers' field schools and seed exchanges.
Making a difference
"Crop biodiversity contributes to nature, which is an essential source of many drugs used in modern medicine. Globally, nearly half of the human population depends on natural resources for its livelihood," says UNEP biodiversity expert Marieta Sakalian.
Since its inception in 2014, the project has been boosting mountain crop biodiversity for the benefit of local communities and farmers. Results include:
20,000 households received seeds, germplasm and information on how to conserve and grow mountain crops.
300 germplasms of eight target crops were sent to project sites for on-farm testing. Over 60 were selected for use by farmers.
500 local crop genes have been stored in the national gene bank for future breeding.
In 2019, low-interest, collateral-free loans were given to 58 farmers – mostly women – by a community biodiversity trust fund.
Electric threshers for millet reduced women's' physical labor and improve efficiency. Finger millet threshers were distributed to over 500 households. Eight improved pieces of processing equipment were given to communities.
Capacity building of over 100 local farmers, many of them women
Over 70 publications—books, flyers, posters, blogs and brochures—were produced.