U.S. Containment Policy towards China: Threats to Security in South Asia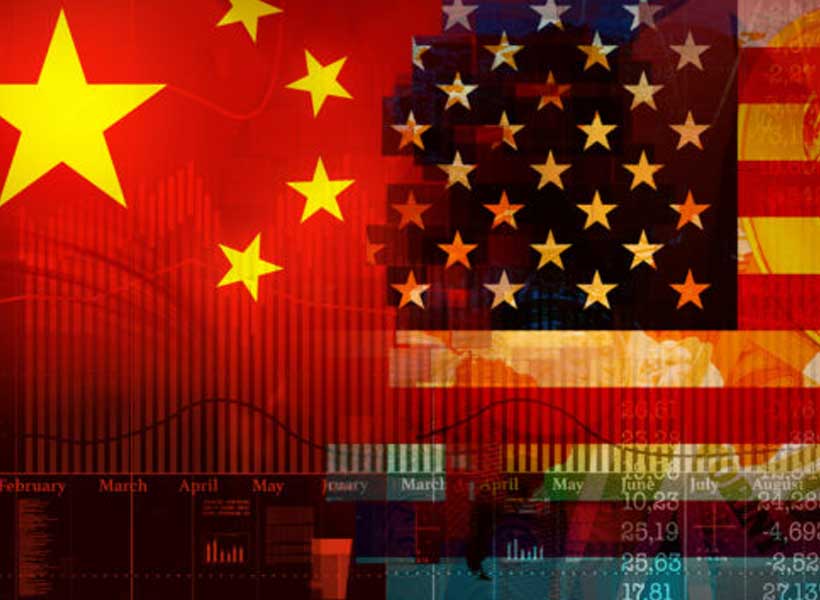 "The Future of Politics will be decided in Asia and the United States will be right at the centre of the action"-Hillary Clinton
South Asian region is home to a large population that faces multiple internal and external problems. The biggest challenge for South Asia as opined by various writers is peace and security. Former Advisor to PM on Foreign Affairs Sartaj Aziz emphasized on the need for South Asian political leadership to develop a clear narrative on security issues which are a great hindrance to the peaceful development and stability of the states of the region. Internally regional states have been experiencing instability, underdevelopment, poverty, corruption, illiteracy, sectarian conflicts, terrorism, and many other problems. Externally the involvement of foreign powers also remains a big source of tensions throughout the region. Particularly, when it comes to the US-China relations and their security policies in South Asia which mostly revolve around three major factors i.e. human rights, trade, and security. Both Washington and Beijing have contending worldviews which lead them to the divergence of opinions concerning security interests in South Asia. However, an interesting fact to note is that on one hand United States considers China as a staunch adversary and on the other hand, they are major trade and business partners worth $737.1 billion during 2018 and worth $559 billion during 2019. Furthermore, the US introduced the policy of "Rebalancing or Pivot to Asia" which is considered as part of a greater strategy of containment of China. Beijing's fast economic growth compelled the US, being a dominant power, to introduce a new policy that aims to contain the increasing Chinese influence in Asia via looking over the changing global economic, political, financial structures of the world. In this regard, Washington has been trying to engage with more nations in the South Asian region particularly India and Pakistan.
For containing Beijing, Washington adopts a two-pronged policy based on hard and soft power, United States has historically been involved in the South Asian region owing to multiple reasons such as Soviet invasion of Afghanistan, India-Pakistan nuclear tests, 9/11 incident, Washington-Delhi rapprochement, and above all for the containment of China. The rise of Beijing compelled the United States to engage deeply with South Asian nations to limit Chinese influence and engagement, particularly with Delhi to create a balance of power in the region. In this regard, the Chinese factor became the major reason for Washington to make India an important trade and investment partner. In addition to this, increasing strategic significance of the Indian Ocean with growing Chinese presence worried the US. The ocean provides direct access to the oil-rich Persian Gulf. As for Chinese policy concern toward the US, it pledges to opt the policy of hedging i.e. two contradictory policy directions simultaneously being pursued, which in this case are: balancing and engagement. On one hand the state maintains a strong military, builds and strengthens alliances, while on the other hand it builds trade networks, increases diplomatic links, and creates multilateral frameworks. Hence, China projects soft power through Belt and Road Initiative (BRI) and tries to make more alliances. Moreover, China aims at changing the global structure in which the US has a dominant position through political, economic, and financial structures of the world. Moreover, Beijing particularly aspires to be the regional hegemon particularly in South Asia because of its near abroad and first testing ground for success of BRI project to become successful globally.
While the growing Indo-US nexus has posed serious threats to the security of the South Asian region. Pakistan, being a strategically important nation, could best serve American interest through being a part of American policies and actions in which Afghan issue and BRI keep much importance. Also, Washington keeps an attentive eye over Afghanistan and Iran in the region for limiting Chinese influence therefore it doesn't want Iran and Afghanistan draw closer to China by being part of BRI. China and Iran share cordial relations but American sanctions over Iran create restrictions for Beijing to engage with Tehran for trade and other exchange of goods. Presence of the US forces in Afghanistan, after 9/11, has worsened the security condition of the region. Because of this South Asian region has become fragile giving birth to multiple terrorist elements such as ISIS, Al-Qaeda, and Taliban rendering the region unstable and fragile. Moreover, Washington's support for the Indian-led transport corridor project under development in Iran and Afghanistan results in growing Indian influence and involvement in both the countries. Resultantly Delhi misuses its influence and involvement in both states against Pakistan and carries out terrorist activities on Pakistan's soil as is evident from the arrest of an Indian spy Kulbhushan Jadhav, who entered Balochistan, one of the provinces of Pakistan, from Iran with malicious aim of carrying out terrorist activities. Therefore, all these acts of Washington to contain Beijing in South Asia gives birth to many security concerns in the region. Such as increasing interstate tensions between nuclear-armed neighbors India and Pakistan, insurgency, violent conflicts, and security problems ranging from militancy to organized crime which makes it more complex and insecure.
Escalating Big Power Contestation on Taiwan: Can It Lead to War?
Xi Jinping is seeking to hide his humiliation over US Speaker Nancy Pelosi's visit to Taiwan. His premature and unjustifiable warning to the US about the visit caused him embarrassment, and Pelosi's purposeful visit after the warning not only hyped it, but humiliated him. China is using its Three Warfare Concept which entails public opinion warfare, psychological warfare, and legal warfare along with aggressive military posturing, air violations, firepower power exhibition and some symbolic economic boycott of Taiwan, thus creating heightened tension around Taiwan as a face saving exercise to amuse its domestic constituency. China is attempting to turn it as an opportunity to stoke national sentiments in favour of Xi Jinping on 'Anti America' theme highlighting Chinese mutilated version of his heroics to ensure that he doesn't lose out on his third term in the 20th National Congress of the Chinese Communist Party (CCP) later this year.
The US side has likewise been under similar pressures. Following the announcement of Pelosi's visit and the contentious debate between President Xi Jinping and Joe Biden, the US found itself in a difficult situation. The USA was unable to cancel the trip in response to Xi's warning because doing so would have indicated that Joe Biden was caving in to Chinese pressure. This would have been catastrophic for the Biden Administration, which is already struggling to recover from the disaster in Afghanistan and the difficulties brought on by the Russia-Ukraine War. Although the visit was a risky move, it is still unclear whether the US will follow it up by replacing strategic ambiguity with strategic clarity to support Taiwan in any prospective Chinese attack or not.
Can it Lead to War?
With unprecedented military posturing by China, live missile fire East of Taiwan close to its coastline, and US aircraft carrier and maritime forces located not too far, the situation is tense and prone to accidental trigger causing escalation. It does not make any strategic sense for China to invade Taiwan, as it has all the negatives except false bravado, with bright chances of loss of face globally and domestically, in case the operations fail; hence, likely to contend with activities short of war.
Chinese strategist Qiao Liang, a retired PLA Air Force Major General, has warned that taking Taiwan by force is 'Too Costly'. Chinese redline of "Taiwan going nuclear/declaring independence" has not been crossed as yet, giving no justification for China to cross US red line of 'Changing status Quo by Force'. Xi Jinping may find it too costly to take such a risk before sealing his third term. The military drills near Taiwan have been conducted by Taiwan and US also in past and the much publicised blockade of Taiwan through military drills, if prolonged may invite similar military drills by US and other democracies in Malacca Strait too, to block Chinese Sea Lines of Communication, beyond the realm of optics of the current Chinese aggressive posture, and it is well aware of this vulnerability.
Taiwanese President Tsai has bravely given bold statements during visit of Speaker Pelosi and earlier to take on Chinese aggression. Taiwan with its national spirit, modern arsenal from US, determined armed forces and US backing is unlikely to give a walkover, although the first onslaught of potential offensive will have to be borne by it, till global response gets activated. Comparisons are being made with Hong Kong, but the major differences is that leadership, hierarchy in Hong Kong and police was manipulated by CCP, whereas the leadership in Taiwan is strong and resolute refusing to give in to Chinese coercion. The need for amphibious assault due to terrain friction makes Chinese misadventure in Taiwan more difficult than Hong Kong.
Chinese amphibious capabilities to capture Taiwan are suspect, more so if US warships like the USS Ronald Reagan are around. China has enough missile arsenals to destroy Taiwan, but such a massive destruction of Han Chinese (95 percent of Taiwanese population is Han), who have relations, investments and inseparable linkages with their relatives in mainland and vice versa will not go well with domestic population of mainland. Over two million Taiwanese live in China, mostly in Coastal areas, and over 20 per cent have married there.
This will also destroy Chinese and Taiwanese economy, which does not suit Chinese leadership struggling to revive its economy marred by trade war, failing BRI and COVID effect. China is top destination for Taiwanese export accounting for approximately 40% of total exports, with Taiwan having overall trade surplus of US$104.7 billion in 2021 with China.
A public opinion poll in Taiwan in 2020 indicated 73 percent people identified themselves as Taiwanese, who were against China, and 77 percent supported democratic movement in Hongkong and this figure has increased in last two years. Getting Taiwanese under its wings will also bring a fresh democratic wave in China, which CCP may not be used to handle. Taiwanese people do not want to sacrifice their democratic freedom and prosperity, which is the main reason for success of President Tsai. The conflict if imposed by China will be deadly and Chinese, who want to win without fighting are not known for their appetite to accept body bags of Han Chinese, for a cause which doesn't give them economic benefit but takes it away its dream of national rejuvenation, as indicated by General Qiao.
Why Taiwan is a US-China Issue?
PRC may keep claiming Taiwan to be its domestic issue, but it has much greater external dimensions. Diplomatically US may claim to follow 'One China Policy' but it treats Taiwan no less than an ally. The Taiwan Allies International Protection and Enhancement Initiative (TAIPEI) Act of 2019, effective from March 26, 2020 is an indication. The Taiwan Relation Act,1973, Taiwan Travel Act signed 2019, and National Defence Authorisation Act signed earlier this year to facilitate sale of state of the art weaponry and joint exercises justify the statement. US will always like to trade and strategically partner with democratic Taiwan outside Beijing's influence, and not Taiwan under CCP.
In any potential invasion of Taiwan, the spill over of the battle space to Japan is obvious due to geographic proximity, an ally which US is obligated to protect. Chinese initial offensive can be on Taiwan, but US could join forces with its allies in the region to use their sea and air advantages to cut off Beijing's maritime lifeline in and outside South China Sea. Chinese supply lines outside Nine dash line are still vulnerable to choking, and it will draw out PLA to get into war outside its comfort Zone. Taking Taiwan by force, therefore involves mobilisation of all its combat resources, expecting an escalation from limited war to an all-out war, as the operation amounts to crossing US redline of "No Change in Status Quo of Taiwan". Economically Chinese heavy reliance on the US dollar is far from over, and such a war over Taiwan would be a massive economic blow to China, that would see capital flooding out, and companies moving of the country, much sooner than it thought.
Way Ahead
If Chinese aggressive posturing, air incursions and military drills announced for four days end as scheduled without escalation, may be that situation may still remain under control, as US and Taiwan have also done military drills in that region earlier. If it escalates into an attempt to unite Taiwan by force, it will certainly up the ante with US, prove China as irresponsible bully, may lead to loss of life of Han Chinese both ways, lead to economic destruction of its one of the largest investors and jeopardise China's goal of national rejuvenation. Internationally, China may have miscalculated US resolve and Taiwan's resistance and all may not go their way. If Chinese ambitions grow beyond global tolerance, it has bright chances to bring rest of the world against China. While the visit of Nancy Pelosi may have given a strong message to China, but the US resolve is still under test, because Taiwan can't be expected to handle Chinese aggression alone, more so if it has been hyped by super power contestation. US therefore must consider starting similar military exercise in Malacca Strait with other navies to remind China of its vulnerable SLOC before it starts blocking Taiwanese shipping.
The aggressive posturing in Taiwan Strait, South and East China Sea will continue, even if the current crisis slows down. PRC's aim is to pressurise President Tsai Not to declare independence, keep pressure on, hope DPP loses next election and work out favourable arrangements with opposition likely to be favourable to China. Neither China nor US want war, but none wants to give walkover as well, hence this strategic gaming and posturing is on and will continue.
Why would a peaceful country join NATO?
NATO, the North Atlantic Treaty Organization, is a security alliance between Europe and North America. It was established in the 1949 having goals of protecting democratic freedom but its sole purpose was to counter any future aggression from the Soviet Union and hence this organization was anti-Soviet accord that established the balance of power in Europe. Under the Article 5 of NATO it obliges all member states to protect each other in state of war, this allowed the NATO member states to share their military capabilities and pool their resources in time of attack or invasion. Besides having collective security goals and containing USSR, NATO served as an engine to democratization. NATO clearly was a threat to the sovereignty of USSR and to counter Soviet Union formed the Warsaw Pact, Moscow had all the reasons to justify formation of this pact. After the Berlin wall fell and Soviet Union disintegrated, Germany was faced by a serious question of whether to join NATO or the Warsaw pact. The US President made an offer to Russian President, suggesting that if Germany joined NATO, NATO would stop its expansion. Moscow bought this offer and demolished the Warsaw pact hoping that the west would follow suit that NATO too would dissolve. NATO continued its expansionist process and included ex-Soviet republics as well. The Russian President Putin on many instances asked NATO that against whom this expansion intended to. An organization initially targeted towards countering a country is now getting so close to them that there intensions can even be sniffed from the border, is causing a security dilemma. The war in Ukraine is the living example that US did not do as promise, a stab in the back of Russia. This act is clearly a proactive one and number of US's political analyst opposed this step.
Ukraine being a sovereign country and knowing its history with Russia still wants to join and the question rises, why? Well Ukraine has become a country just like Afghanistan or Vietnam where the two world powers can have their proxy wars. Former Ukrainian presidents either supported to join NATO or opposed it under the influence of these foreign powers. Joining NATO means taking side with the western power and this would seriously be taken as a treat by Russia, as NATO is an organization that talks about collective security with the help of its military alliance. Why Ukraine wants it? Was Ukraine threatened by the Russians of any invasion or were they forced by the western powers to join? What benefits Ukraine would have after joining NATO?
To answer the above questions one must first understand that situation of security dilemma exits between Ukraine and Russia and to assure its security Ukraine needed backup in the form of NATO. Moscow has adopted a policy toward Ukraine and Belarus throughout Putin's term in power based on the presumption that each former Soviet country's national identities are artificial and thus brittle. Vladimir Putin frequently exhibits what historians refer to as the "politics of eternity," in order to restore the lost essence of the Soviet Empire. One of the reasons why Ukraine needed security assurance. This was only possible if a state stronger than Russia supported and formed alliance with Ukraine, hence Ukraine turned towards joining NATO.
Now that Russia has annexed Ukraine, it clearly depicts the Russian insecurity as well in context with the Western imperialist nature. The people of Ukrainian are still in state of shock as to why Ukraine, a peace loving country wants to join an organization that is more in to waging war rather than building cooperation and peace. The Ukrainian President, Zelensky, recently posed for a Vogue magazine depicting in the background the war torn Ukraine, receiving a major backlash questioning whether all this is just a good background for a cover magazine.
The Shangri-La Dialogue in June 2022: Outcomes and the Future
The Shangri-La Dialogue, is a forum for discussion among government ministers and senior officials, as well as business leaders and security experts, on Asia's evolving security challenges. The setting for the 19th Shangri-La Dialogue was held amid the geopolitical rivalry between the US and China. The SLD was based on the Munich Conference on Security Policy, with the point of divergence being the establishment of a Track One organization. Initially, invitations were extended to ASEAN members in order to serve as a regional security system.
After two years of hiatus caused by the coronavirus pandemic, the discussion was restarted in Singapore in 2022 and attracted more than 500 official representatives from 59 nations. The Shangri-La Dialogue 2022 (SLD22organization) was a success in and of itself since it showed how confident and determined the area was to resume business following a two-year break caused by Covid-19. Many Asian thinkers extrapolated the summit as the struggle between the "rule of law" and the "right of might" because of its resumed under the specter of War in Ukraine. The debates indicated that the outcome of the geopolitical battle between the United States and China will have a significant impact on Asia's future by offering a much-needed sketch and update on the military dynamics in the area. Preserving the rules-based order, China's interests, and the future of Asia and regional cooperation have emerged as the dialogue's three key issues.
Rebalancing Asia and America
Pandemic, climate change, nuclear threats from North Korea, coercion by stronger governments against their smaller neighbors, and brutality and murder from the junta in Myanmar are just a few of the problems the area is facing. The platform could be the best platform for mitigating the USA and China's conflictual points by bringing the two countries' defense leaders, diplomats, strategic thinkers, journalists, and business leaders for examination of the most pressing challenges to regional security and prosperity. But the dialogue has seen the competitive mind of the two countries' delegates. It has also seen a strong division between the USA alliance- Japan, Australia, the United Kingdom, the Netherlands and China. The idea of the Indo-Pacific has been discussed mostly in the dialogue. During the first plenary session, the Secretary of Defense of the United States delivered his speech on 'Next Steps for the United States' Indo-Pacific Strategy'. In his remark, he has clearly mentioned how the United States has provided support to the region after the Covid-19 pandemic and Asian partners' commitment to 'free and inclusive and rule-based Indo-Pacific'. The Secretary of Defense has highlighted the largest budget of 2023 for the region under the Biden administration. And almost 300,000 USA military personnel are stationed in the region and USA's Pacific Deterrence Initiative costs almost $6.1 billion for strengthening multilateral information sharing and support training and experimentation with the regional partners.
On the other side, in the fifth plenary session, the State Councilor and Defense Minister of the People's Republic of China, Wei Fenghe delivered his speech on 'China's Vision For Regional Order'. He mentioned the four points of China's vision on its belief in a multipolar region system. One, the countries should strengthen solidarity and coordination and oppose confrontation and division. Second, Instead of being controlled by a single nation or a small number of nations, world affairs should be managed through consultation among all interested parties. Third, the states should uphold sovereign equality of all nations and say no to bullying and might makes right. Fourth, states should promote exchanges and mutual learning and oppose the practice of closing the door and excluding others.
We all know the powerful countries are engaged in a geostrategic competition over Asia. During the dialogue, the United States and its SLD22 partners, Japan, Australia, the United Kingdom, and the Netherlands, blamed China for "unilateral attempts to change the status quo" and its "more coercive and aggressive approach to its territorial claims." China's defense minister accused the US of attempting to "hijack" the support of Asia-Pacific countries in order to turn them against Beijing, claiming that Washington is seeking to advance its own interests "under the guise of multilateralism."
Developing New Ideas for Regional Security
The Shangri-La Dialogue serves a useful purpose of getting Asia-Pacific leaders to talk to each other and establish the kind of personal links that could help to counter regional hostility and dialogue helps to find a better idea for regional security. In the interconnected world, the tension between Russia and the West over the Ukraine issue has directly impacted Asia's regional security. Many state leaders perceive the conflict as a new cold war and a fight between two ideologies. From that point, the speakers of the dialogue vividly pointed out a few key points.
Firstly, Asia is a diverse and pluralistic region, and a battle would be unlikely to attract many participants. Asia has its own disputes which are different from the West as disagreements in the East and South China seas, cross-strait tensions, instability on the Korean Peninsula and clashes in the Sino-Indian and India–Pakistan borders. There is no clash based on ideologies; autocracy versus democracy. Secondly, the multilateral liberal internationalist system proudly embraced collective security, economic openness, and social progress after the Second World War. But now the region is facing common and trans-boundary threats, which demands a new idea of regional security along with cooperating multilateral system through ASEAN, UN, BIMSTEC, and APEC. During the speech of the Malaysian delegate, he rightfully mentioned the new idea of giving priority to small countries and small groups. He shared the example of the Trilateral Cooperation Agreement (TCA), which was established by Malaysia, Indonesia, and the Philippines in response to a wave of kidnappings and terrorist attacks by militant organizations in the middle of 2016. A crucial component of a defense strategy is security reform and cooperation. From that point of view, the benefit of small grouping contributes to the understanding of the significance of the great-power system in matters of international security.
Military Modernization and New Defense Capabilities
The security situation on a global and regional scale is becoming more unstable, unclear, complex, and ambiguous. As a result, defense and security institutions are compelled to keep up with global trends as reflected in the dynamics of their security environment, such as in the Pacific region. Asia is currently involved in arms race, and at the summit, the build-up and tightening of alliances were hardly hidden. In the region, though China's budget for arms and military is seen other countries of the region are also expanding for military and defense. Though modernizing the military and defense system is costly for the region, modernization is taking place in a more specific environment in the Asia-Pacific region where key powers are engaged in geopolitical conflict with one another. South Korean Defense Minister Lee Jong-sup stated at the Singapore meeting that his country would strengthen its defense capabilities and collaborate closely with the US and Japan to counter North Korea's nuclear and missile threats. With modernizing technologies and sharing information and intelligence among the countries, the idea of mutual respect, non-interference, harmony, and solidarity should also promote for maintaining regional peace, stability, and prosperity.
Concerns That Should Be Addressed
The Ukraine war has changed Asia's political atmosphere. Politically, the Ukraine war has already caused a rift in Asia. Japan and Korea are concerned about China and, as might be expected, have joined the United States in condemning Russia. Japan collaborated with the United States and the G-7 to impose sanctions on Russian financial institutions. In addition to a $300 million financial and humanitarian help package, Japan has given Ukraine drones, bulletproof clothing, helmets, and other defensive supplies. On the other side, North Korea recognized the independence of both the DPR and the Luhansk People's Republic (LPR), another pro-Russian separatist territory in Ukraine's Donbas region on July 13, 2022. To counter China, the USA will try to strengthen its engagement in Asia through the ASEAN, QUAD, and IPEF. In 2020, the US government approved the potential sale to Taiwan of 100 Boeing-built Harpoon Coastal Defense Systems, three weapons systems comprised of missiles, sensors, and artillery, and four sophisticated aerial drones.
In the SLD-2022, we have seen a straight division of the world leaders. The balance of economic power is shifting inexorably towards the Asia Pacific which is the 60 percent of people's living place. The Asia-Pacific region faces the same security challenges as other regions. The ongoing conflict in Ukraine has highlighted several challenges it shares with Europe in particular, ranging from managing regional security flashpoints to maintaining a rules-based order. The annual meeting in Singapore, which was held for the first time since 2019 due to the pandemic, was usually dominated by US-China relations, but this year, Russia's invasion of Ukraine was in the spotlight. The SLD is also called Asia's security dialogue. The dialogue presents an open platform for discussing the government's policy which will usher the ray of integration between Asia and the west.